Yes today unveiled its new 4G LTE plans and a VoLTE-enabled smartphone — Altitude. The company recently announced that it will be entering the telco market, and the postpaid and prepaid plans are out now.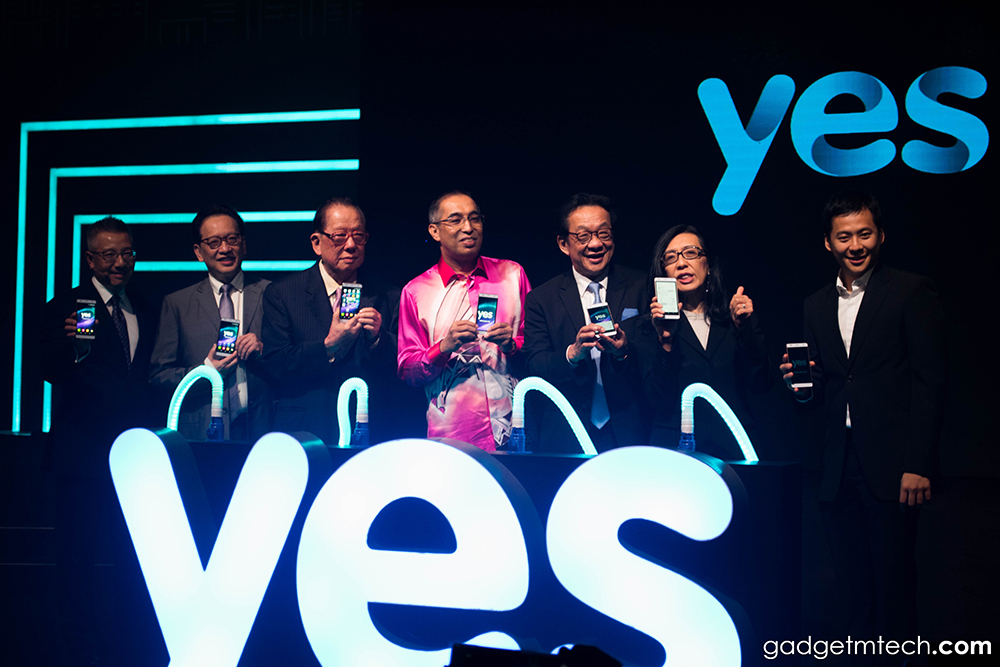 Let's starts with the postpaid plans first. The postpaid plans have five different options: Postpaid 48, 88, 98, 128 and 158. The Postpaid 48 obviously is the most affordable one at just RM48/month. Below are the full list of the postpaid plans: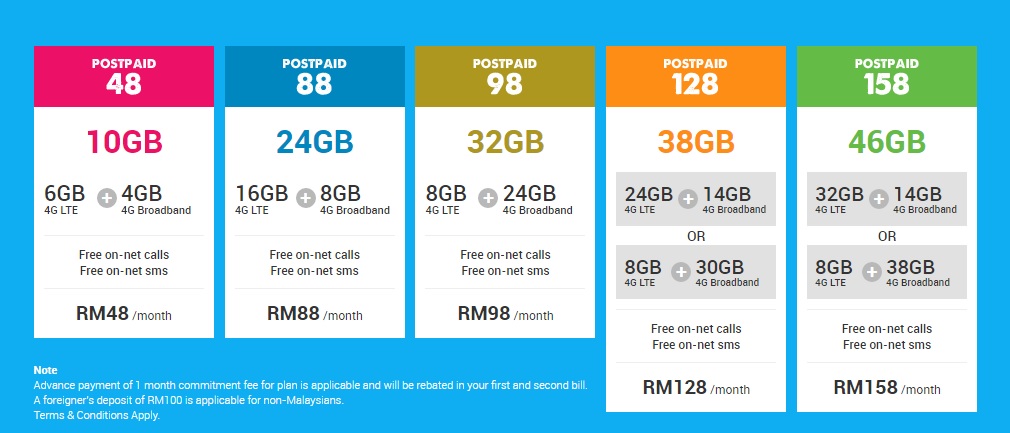 Keep in mind that all of the plans above come with free on-net calls and SMS. As for other networks, calls will cost 9 sen per minute; SMS will also cost 9 sen per message. Additionally, you'll only get to use the 4G broadband data with a Yes Huddle, otherwise you'll lose that extra data.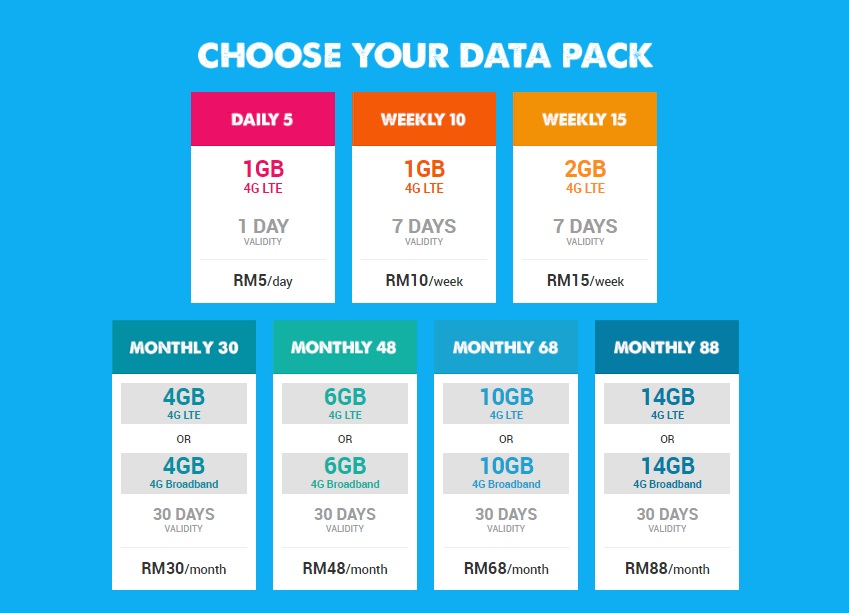 Next will be the prepaid plans. Yes now offers one daily plan, two weekly plans, and four monthly plans. As you can see from the image above, prepaid users will have to choose between 4G LTE or 4G broadband for the monthly plans.
To reward its existing Yes 4G broadband customers, users will receive up to 8GB of 4G LTE data for free. All you need to do is just drop by a Yes store to redeem your SIM card. The company will release an app in the future for users to manage their accounts easily.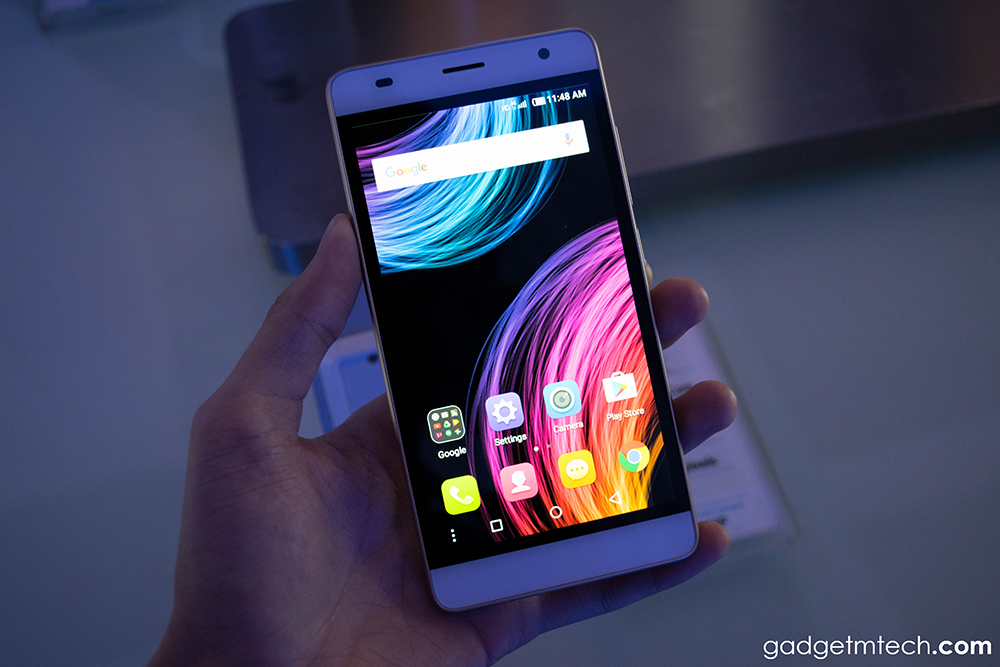 Besides new 4G LTE plans, the company also unveiled its new VoLTE-enabled smartphone. The Altitude sports a 5-inch HD IPS display and supports VoLTE for HD voice and video calls. Powering the device is a Qualcomm Snapdragon 410 processor with 1GB RAM and 8GB expandable storage.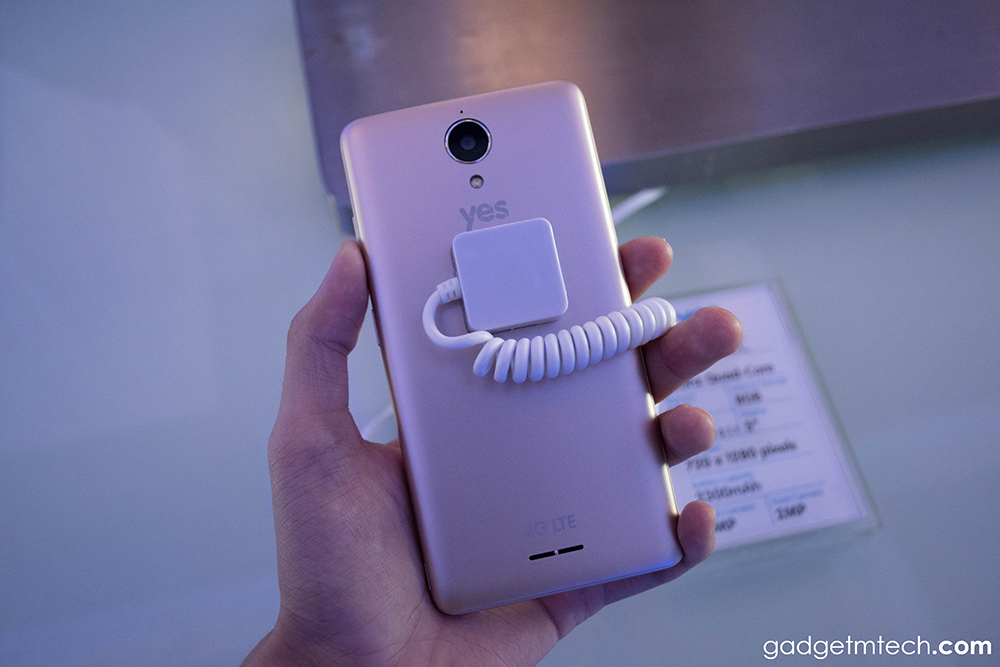 Camera wise, it has an 8MP f/2.0 rear camera and 2MP front-facing shooter. The Altitude is a dual-SIM device that runs on Android 5.1 Lollipop. It is even cheaper than the recent launched Samsung Galaxy J1 (2016) at just RM399.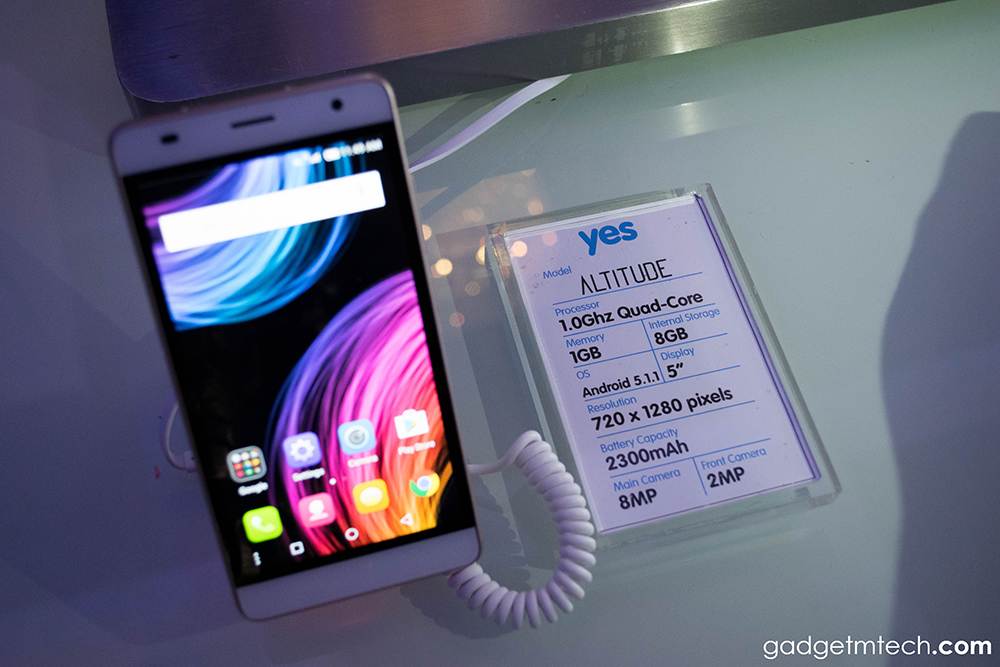 The Altitude can be purchased along with Yes' postpaid plans. However, the device can only be paired with two plans — Postpaid 48 and Postpaid 88. For the Postpaid 88 plan, the Altitude will be given for free and you will only need to pay RM70 every month instead of RM88.
Bonus: Xiaomi Mi Max and Redmi 3S Hands-On
Yes today also showcased a few devices that support its VoLTE service as well. Two interesting smartphones also appeared at the launch — Xiaomi Mi Max and Redmi 3S.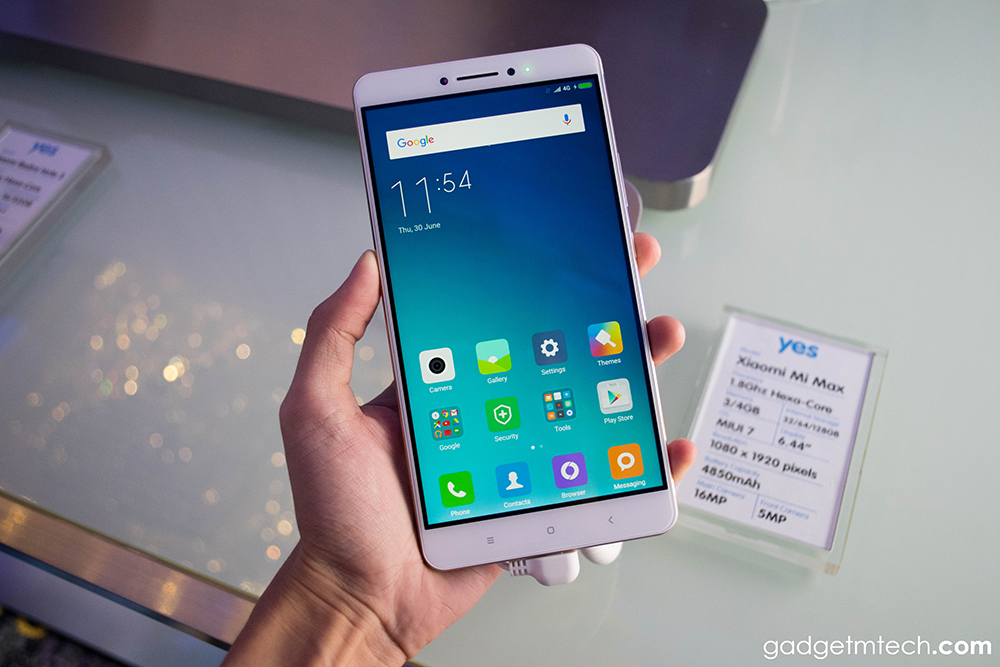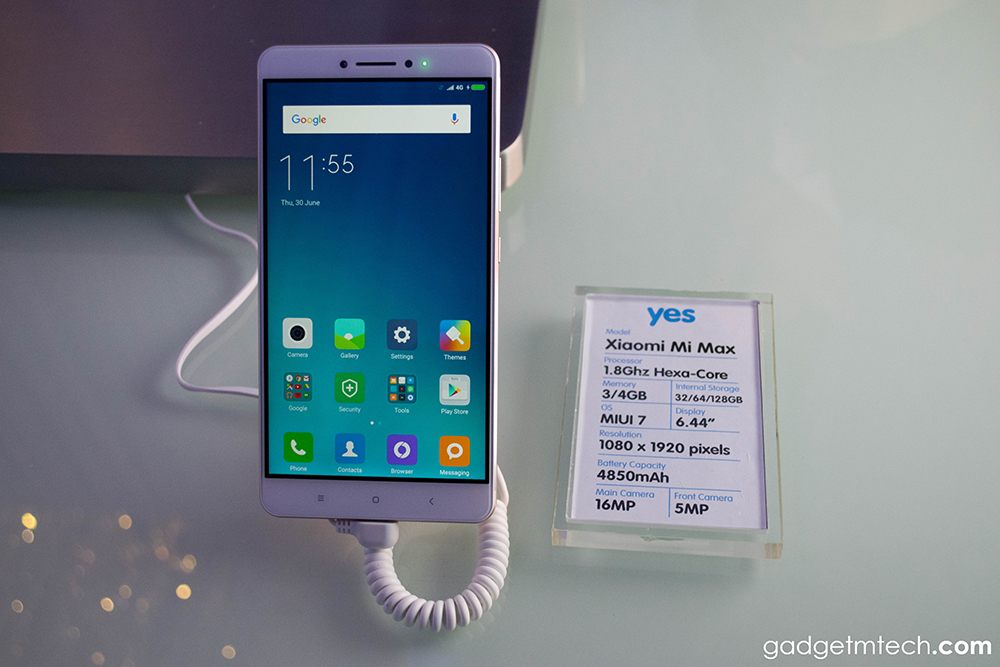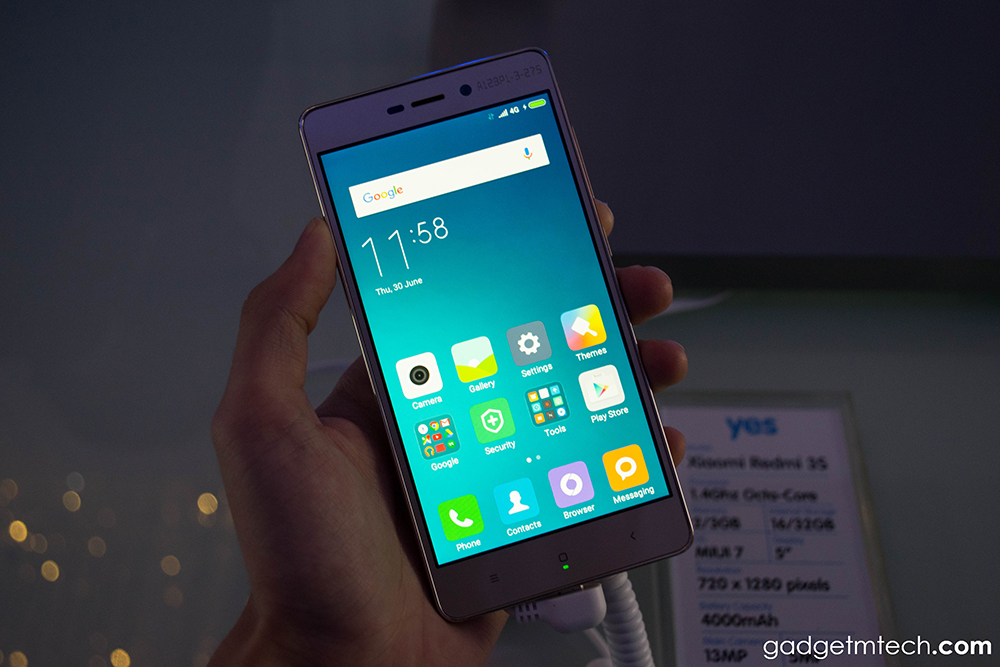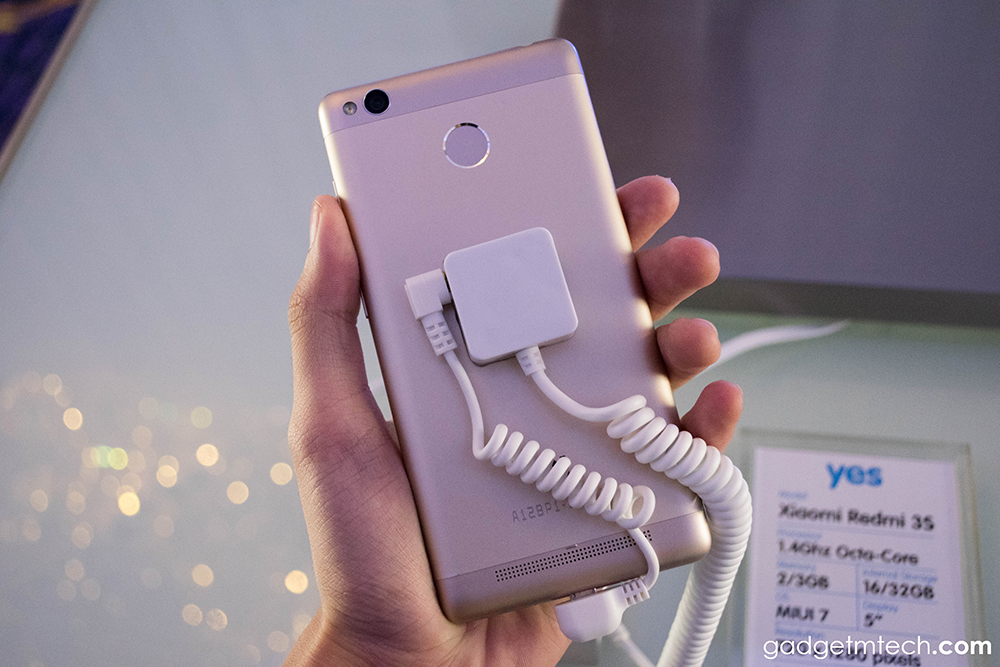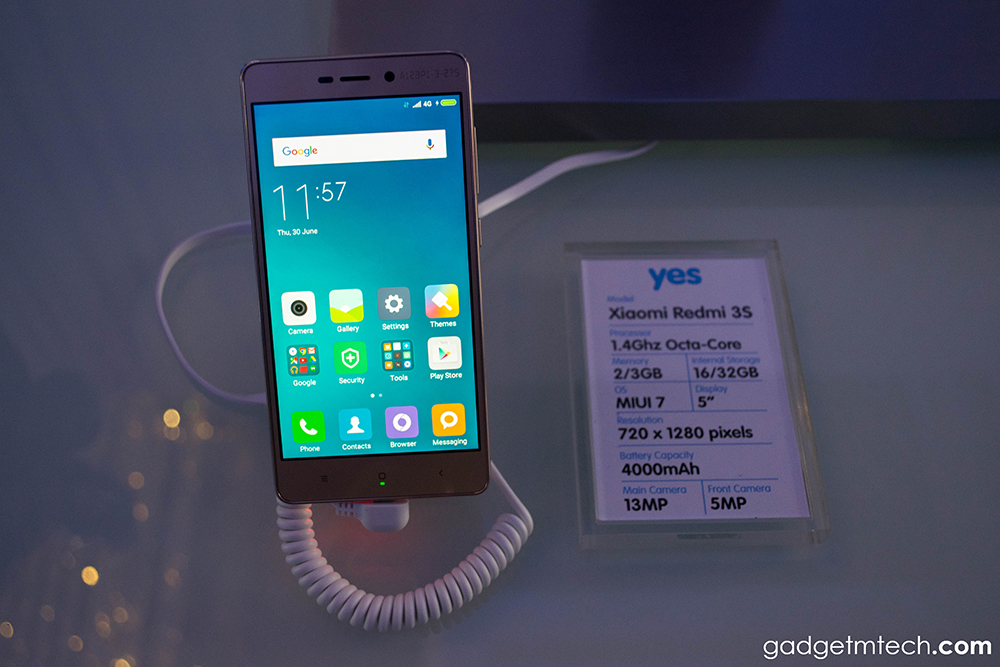 These two smartphones are yet to be available in Malaysia, but had been registered with SIRIM. Yes confirmed that both devices will be entering Malaysia soon, and perhaps the company will offer the Mi Max and Redmi 3S with its range of data plans?