As they have massively teased, Xiaomi has finally launched MIUI 7 which is its latest user interface for their brand of Android devices. Although this merely is the domestic Chinese launch, with the international launch to happen on the 19th of August 2015 in India, it does give us a first look of what to expect in the newest update.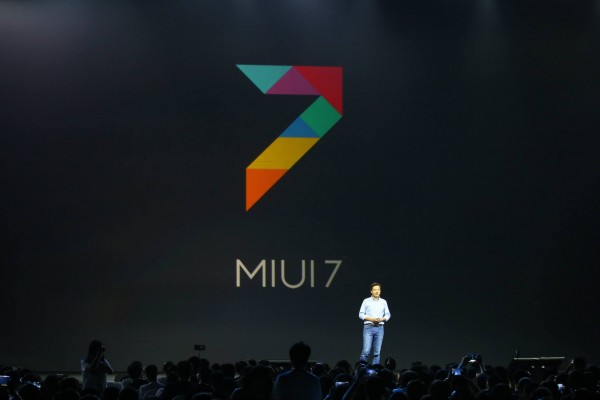 Xiaomi disclosed very little information about the MIUI 7, much to our dismay. The launch event kicked off by showcasing the four new main themes which caters to different users. There is now also a collection of new themes which have been made by the MIUI design community, and all of said themes will be available to download free of charge for three days.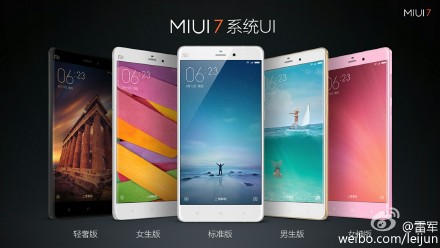 Besides the general aesthetics, MIUI 7 has also been said to be upgraded for faster performance. At the event, Lei Jun demonstrated live how much quicker it is to get coupons in China using the brand new MIUI 7 compared to other competing phones like Samsung's Galaxy S6. MIUI 7 is also more efficient in its power consumption, and has optimized multitasking feature that is touted to be "not as demanding on the CPU". Xiaomi have claimed that MIUI 7 is up to 25% more power efficient than their current OS.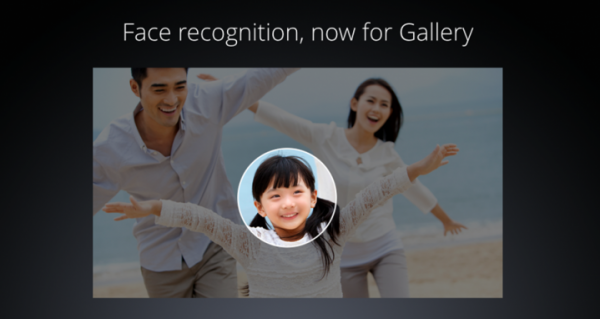 That's all we got to know about MIUI 7 so far, I guess we would have to patiently await the international launch to find out more. Those of you who are using a Chinese ROM would be receiving the MIUI update today.