A week after letting it go up for pre-order, Samsung has officially launched the circular Gear S2 in Malaysia today.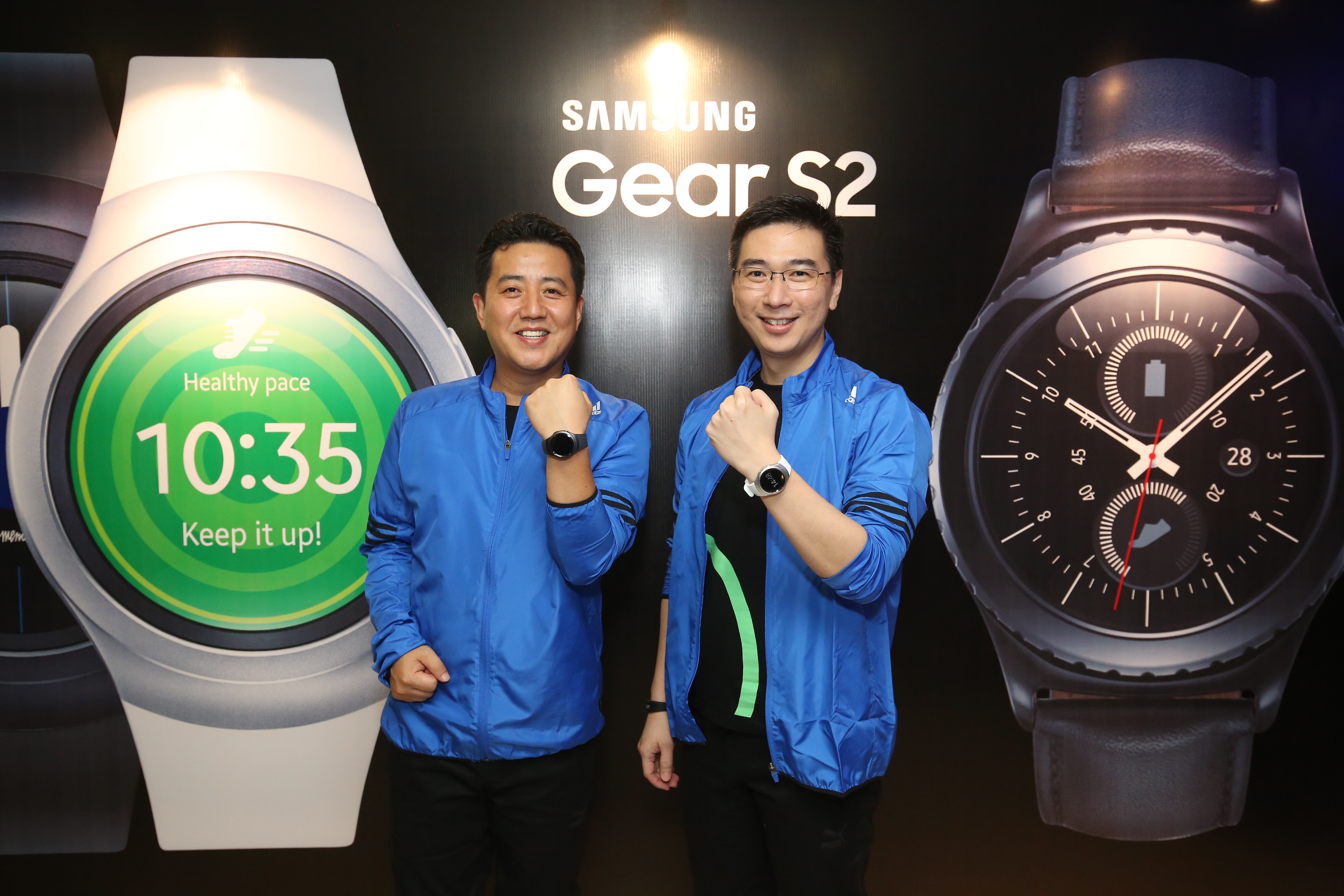 In terms of its hardware, the Gear S2 is running Tizen and features a 1.2-inch (360 x 360) circular Super AMOLED display, being powered by a 1 GHz dual-core processor under the hood which is mated to 512 MB of RAM, has 4 GB of internal storage, and a 250 mAh Li-ion battery to help power the device. Samsung has claimed that the 250 mAh Li-ion battery would be able to power the Gear S2 for two to three days before needing a recharge.
Considering that the IP68 rated Gear S2 is a hybrid of a smartwatch and a fitness tracker, it's no real shock that it comes jam packed with a whole array of sensors to monitor your fitness activities, including an accelerometer, gyroscope, barometer, ambient light sensor, and even a heart rate monitor. These features would all help to measure your fitness levels during exercise, should your panting prove insufficient. Being a smartwatch as well, the Gear S2 is able to perform the standard feature of pushing a variety of notifications from your smartphone as well.
There will be two variants of the Gear S2 which will be available at all Samsung Experience Stores nationwide starting today: the Gear S2 (Sport) , and the Gear S2 Classic. The only difference between the two variants, is that the latter is fitted with a genuine leather band, while the former is fitted with one that's made of silicone making it more suited to physical activity. Both the straps of the Gear S2 (Sport) and the Gear S2 Classic are available in a variety of designs, while you're also given the liberty to interchange them with ease.
Besides the different design, both the Gear S2 (Sport) and the Gear S2 Classic are equipped with near identical hardware specifications and features.
In a stark contrast to its predecessor, the Gear S, which was only compatible with Samsung devices, both Gear S2s are compatible with non-Samsung Android devices from other manufacturers, so long as they're running on Android 4.4 KitKat and above.
The Gear S2 (Sport) will be retailing for RM 1,399 in Dark Gray and Silver variations, while the Gear S2 Classic is available in any color as long as it's Black so Black would have to be your favorite color or else you're out of luck – will be hitting store shelves for a price of RM 1,599.