MWC 2017 is just around the corner and OPPO is set to unveil a new smartphone photography technology that will give users unprecedented ability to capture highly detailed images.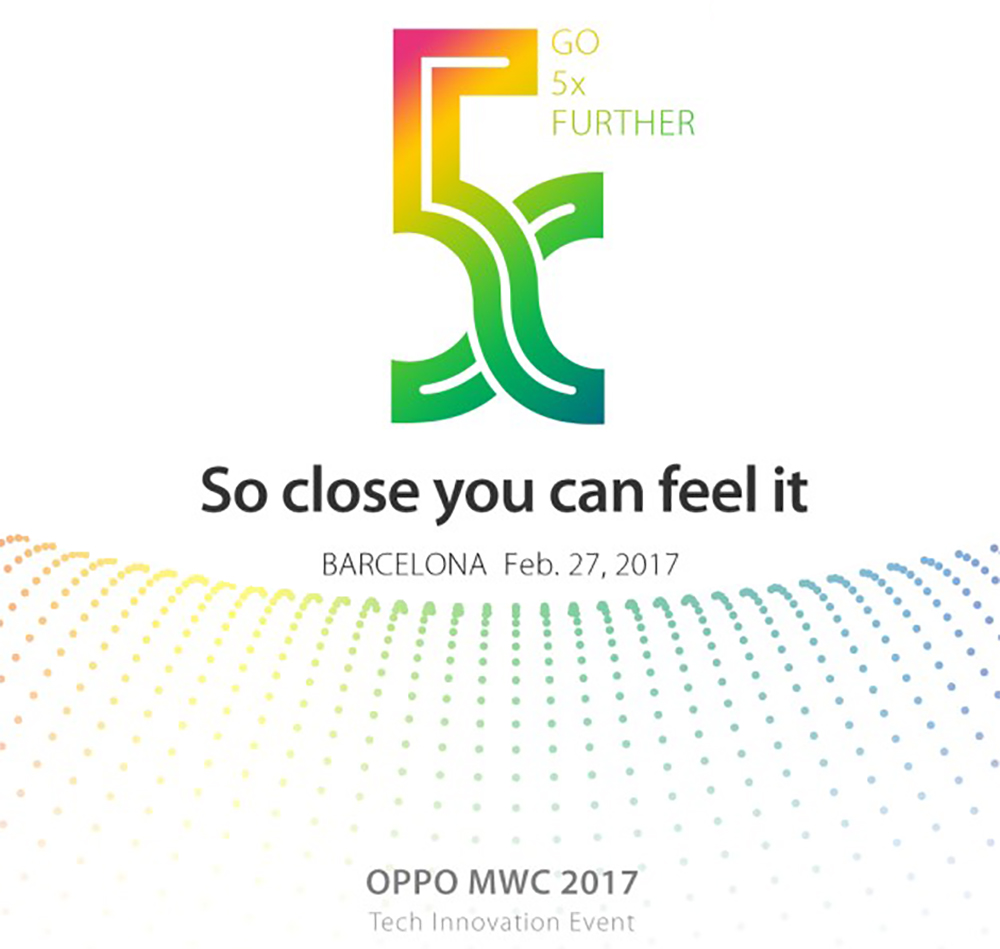 "OPPO's relentless pursuit of perfection without compromise has given birth to a remarkable technological breakthrough that will change how the world perceives smartphone photography," said Sky Li, OPPO Vice President and Managing Director of International Mobile Business.
Judging from the teaser image above with the tagline "Go 5x Further", it seems that OPPO is going to announce the 5x zoom smartphone camera technology. Unfortunately, OPPO hasn't revealed any details at the moment, guess we'll have to wait until MWC 2017.
Meanwhile, OPPO is currently the No. 1 smartphone brand in China with 16.8% market share, and the world's fourth best-selling smartphone brand for the second year running, according to IDC. OPPO is rapidly expanding globally. In India, OPPO's share in the offline market rose from 1.2 percent in 2015 to 10.9%, as of December 2016, as reported by research firm Gfk.