OPPO had finally brought the long awaited R7 Plus and R7 Lite to Malaysian shores. This introduction is a little overdue as the brand's newest flagship has already been launched in May.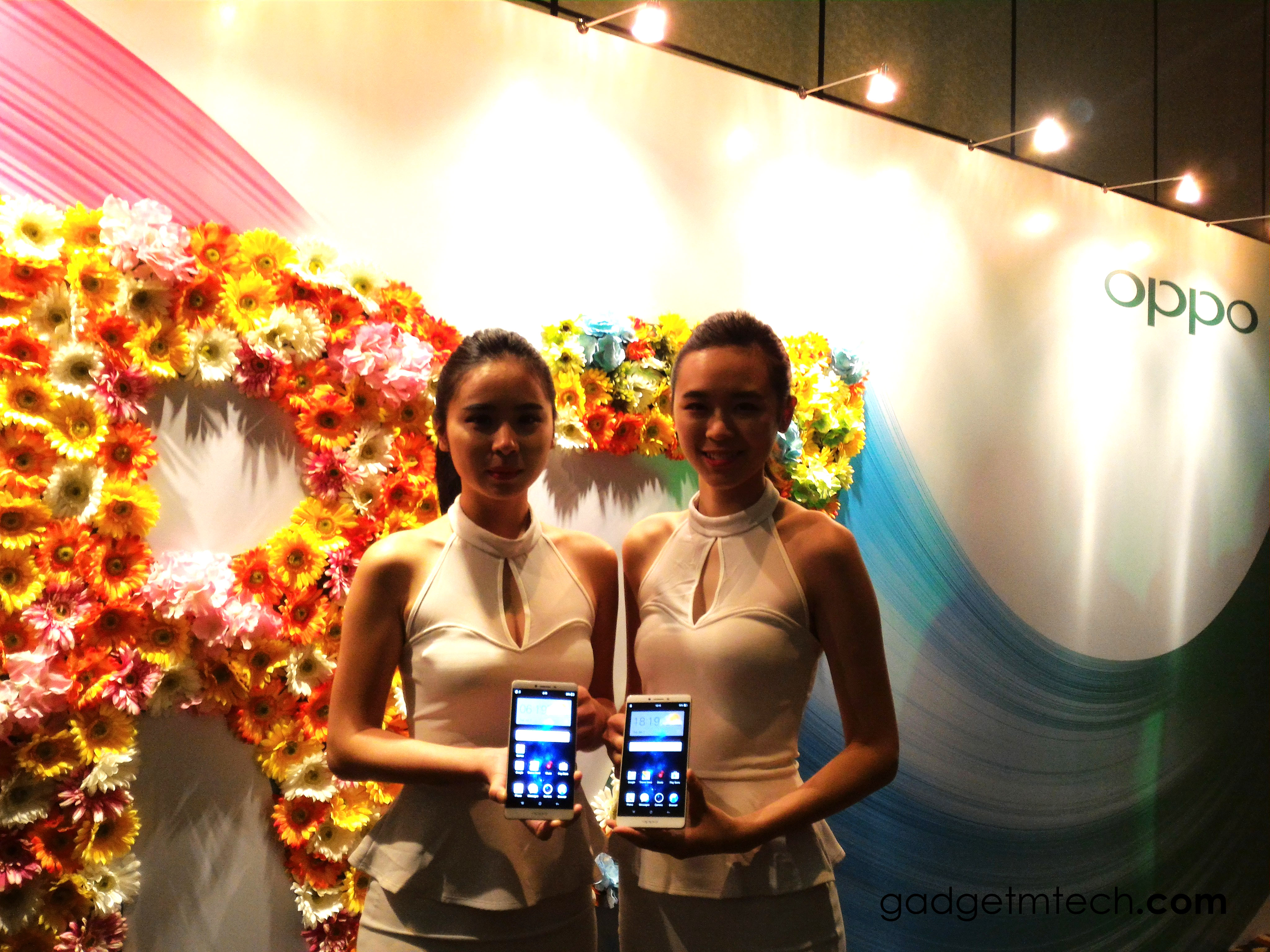 Another surprise is the fact that the vanilla OPPO R7 is still yet to be launched locally despite already having passed SIRIM certification and will be preceded by its 2 variants.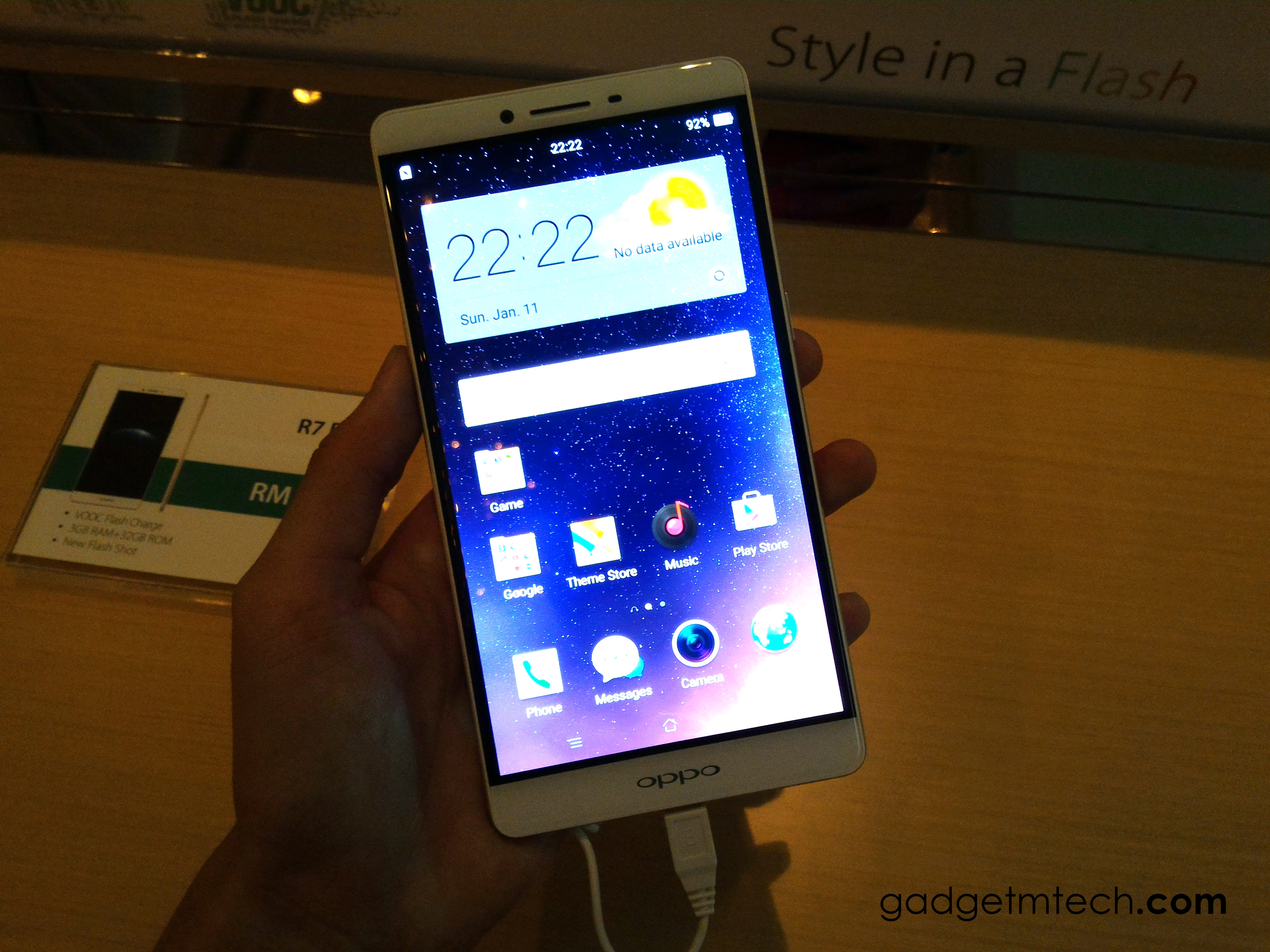 The OPPO R7 Plus has a 6" Full HD AMOLED display while measuring 158.18 x 82.3 x 7.75 mm and weighing in at 203 g (with battery). Needless to say this model is bulkier, but the size and weight of it is not too much of a step up from the R7 Lite. Under the hood is the Qualcomm MSM8939 Snapdragon 615 octa-core processor with 3 GB of RAM. In terms of its operating system, the R7 Plus is running on Android 5.1 based ColorOS 2.1.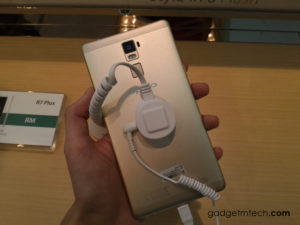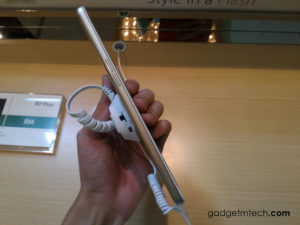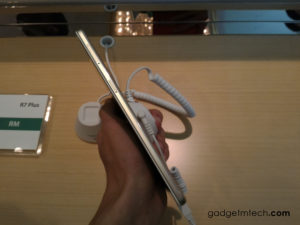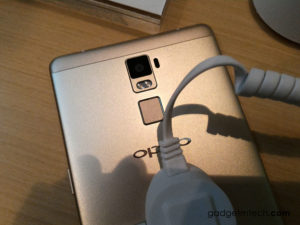 For its internal storage, the R7 Plus has 32 GB which is expandable up to 128 GB. As for its picture taking pedigree the R7 Plus has an oddly identical pairing of a 13 MP rear camera with an 8 MP front camera, one would assume the R7 Plus has additional features or modes though. The R7 Plus is a dual-SIM 4G LTE device, and the microSD slot also doubles up as a 2nd SIM slot. The unit will be powered by an enormous 4,100 mAh battery which supports VOOC Rapid Charging.
One last additional feature is that the R7 Plus has a fingerprint sensor on the back, allowing users to unlock the phone by touch.
The OPPO R7 Lite has a 5" HD AMOLED display while measuring 143 x 71 x 6.3 mm, and also weighing at 147 g (with battery) which makes it a sizable yet not too big or bulky of a device. Like its bigger brother, the R7 Lite has a Qualcomm MSM8939 Snapdragon 615 octa-core processor powering it which is mated with 2 GB of RAM making it a decent if not revolutionary powerful. The R7 Lite is also running on the ColorOS 2.1 which is based on Android 5.1 Lollipop right out of the box.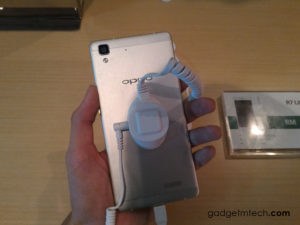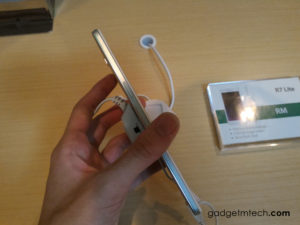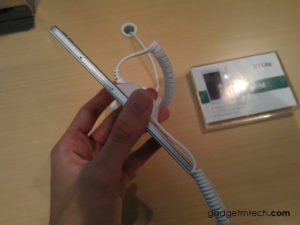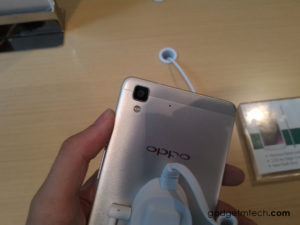 It has an onboard storage capacity of up to 16 GB, which can be expanded up to 128 GB for those needing the extra space. As for all you camera enthusiasts, the OPPO R7 Lite has a 13 MP rear camera and an 8 MP front camera which is a respectable combo for all your Instagram needs. This device is also capable of supporting dual-SIM functionality for a micro SIM and nano SIM combo, allowing users to organize their personal and private lives. It also has a battery capacity of 2,320 mAh which is standard in today's market, but it has Fast Charge functionality to help those always on the go. The R7 Lite has LTE functionality, which helps users access internet at high speed whenever they are moving.
The OPPO R7 Plus is priced at RM 1,998 in gold color option only, while the R7 Lite will hit shelves for RM 1,298 in gold and silver color options. Both devices will be available for pre-order in Malaysia starting from 11th July, before being officially released for sale in August