Taking a familiar path with its other recent announcement, OPPO has unveiled the Mirror 5 which is the lower end counterpart to the aesthetically similar OPPO R1x. The body remains true to its name with glass donning the rear which is nicely complimented with glistering prisms to serve as flourishing.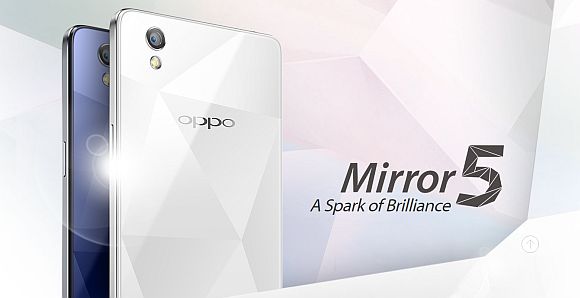 In terms of its hardware, the Mirror 5 has a 64-bit 1.2 GHz Qualcomm Snapdragon 410 quad-core processor which is assisted with 2 GB of RAM. The Mirror 5 also serves a small surprise by offering up to 128 GB of expandable storage by MicroSD on top of its basic 16 GB.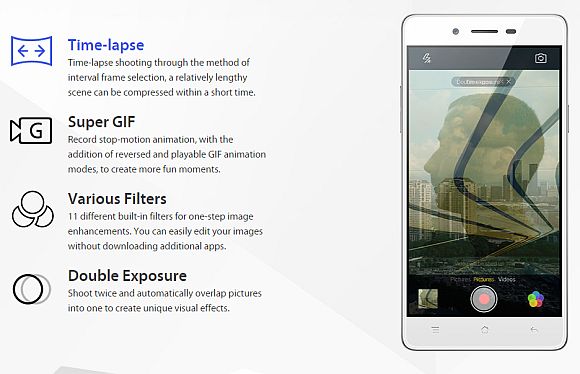 Although this can't compete with the Qualcomm Snapdragon 615 powering the R1x, the smaller 960 x 540 5-inch display prevents it from being completely blown away by allowing it to push higher pixels – 1,280 x 780  to be exact in its 5-inch IPS HD panel. As for its battery its 2,480 mAh and non-removable, nothing too spectacular there. OPPO continues the trend of allowing dual-SIM functionality with the Mirror 5.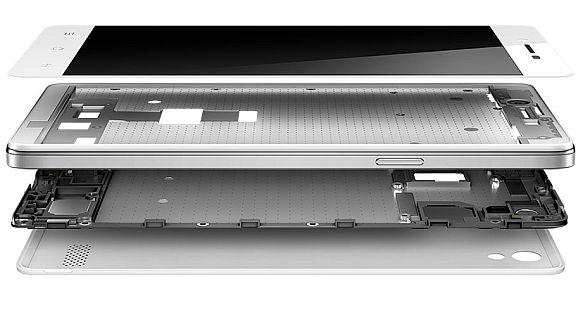 The 7.65 mm body allows budding photographers and selfie addicts alike to fully take charge with a slew of features accompanying the 8 MP rear camera and 5 MP front camera. The lenses comes in at a f/2.2 aperture lens along with the notable abilities of slow shutter, audio photo, double exposure and other notable OPPO camera features. Once again it can't really compete with its big brother who definitely come up tops in the imaging department, as the R1x is equipped with an f/2.0 sensor for the 13 MP rear and 5 MP front.
While there is also an LTE variant which is dubbed the Mirror 5s, OPPO has yet to announce the release dates for both that and the regular Mirror 5.