The One Plus 2 is officially announced after all the hype and build up in what seems to be the world's first VR launch. Already dubbed as the 2016 flagship killer, the OnePlus 2 carries a lot of expectations as consumers are hoping they could match the performance and affordability of its highly praised predecessor.
OnePlus have aimed to provide the best mobile performance that they could possibly offer while maintaining an optimal user experience. They have also included several never before seen features in an Android phone.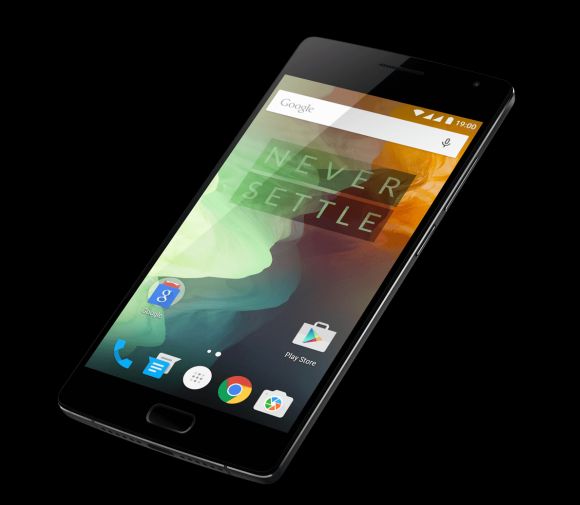 For starters, the OnePlus 2's front has a 5.5″ screen size that pushes the same full HD 1080p resolution which is similar to the One. This does not mean a direct copy and paste however as it has been wholly improved with a brighter in-cell IPS display that's viewable under intense sunlight and also boasts a superior 1500:1 contrast ratio. This in layman's terms means that it offers better blacks and bolder colors.
The OnePlus 2 has an aluminium alloy frame and its back is decorated with its signature sandstone black color. Those who love a touch of personality would rejoice at the fact that there will be StyleSwap covers which are sold separately.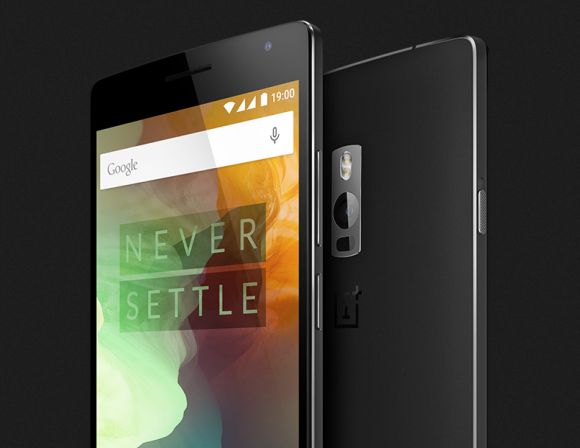 It also gets the latest Qualcomm octa-core Snapdragon 810 v2.1 processor with a top of the line 4 GB of LP-DDR4 RAM running under the hood, making it run better than ever before. Like its big brother, you get the option of either 16 GB or 64 GB storage options which sadly aren't expandable with microSD. The OnePlus 2 this time around now supports 2 Nano SIMs with 4G LTE functionality.
Photography buffs would be happy that it gets a 13 MP f/2.0 camera with 1.3 micron size pixels and it is assisted by laser focus and Optical Image Stabilization. In its camera app, it allows you to take super high resolution photos up to a whopping 50 MP and slow-mo videos up to 120 fps. As for its front selfie camera, it has a underwhelming but perfectly fine 5 MP camera.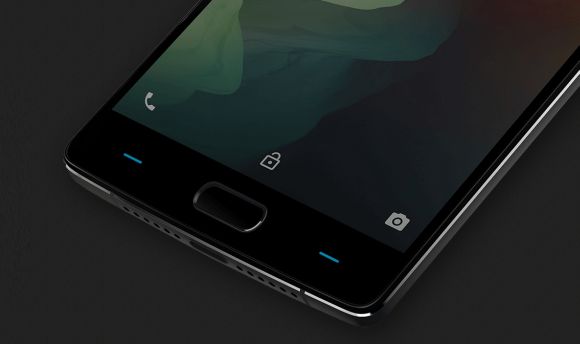 A 3,300 mAh capacity battery powers the device which is now charged with a reversible USB Type C, which is now the industry standard for mobile devices. Those who would like to persist with their existing chargers, they are able to do so b purchasing a separate accessory. One hyped up new feature is the fingerprint scanner on the front which is able to register up to 5 fingers (so your whole hand may now unlock it) and it claims to be able to respond quicker than iPhone's own Touch ID.
Out of the box, the OnePlus 2 runs on its own in-house OxygenOS that's still based on Android Lollipop. However it does offer a couple of features taken from the Android M including individual permission and notification management for apps.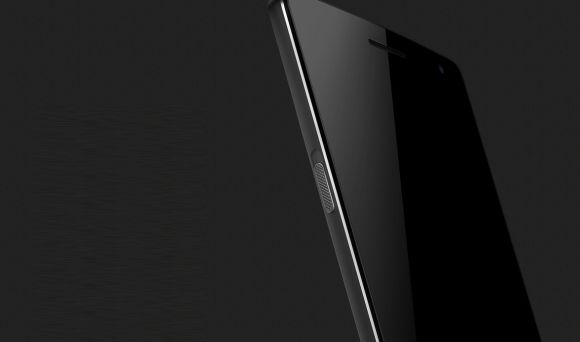 Furthermore, you now get increased control over your notifications with its Alert Slider. This is similar to the silent switch that appears on the iPhone but you get 3 levels of configuration (e.g. full notification, priority, off).
The OnePlus 2 is priced at USD $329 for its 16 GB model and USD $389 for the 64 GB version, which is approximately RM 1,259 and RM 1,459 respectively according to our current exchange rate. In comparison, the current OnePlus One 64 GB is still going for RM 1,199 which is currently sold exclusively by Maxis. Maxis could still be the exclusive telco for the OnePlus but we'll just have to eagerly wait and see what's to come.