Last year, the Samsung Pay service in Malaysia was in beta, which available exclusively for Maybank cardholders. Well, it seems that Samsung Pay in Malaysia is finally out of beta as Samsung Malaysia announced a partnership with one of the country's largest banking corporations, Maybank, to introduce Maybank customers its first mobile payment service — Samsung Pay.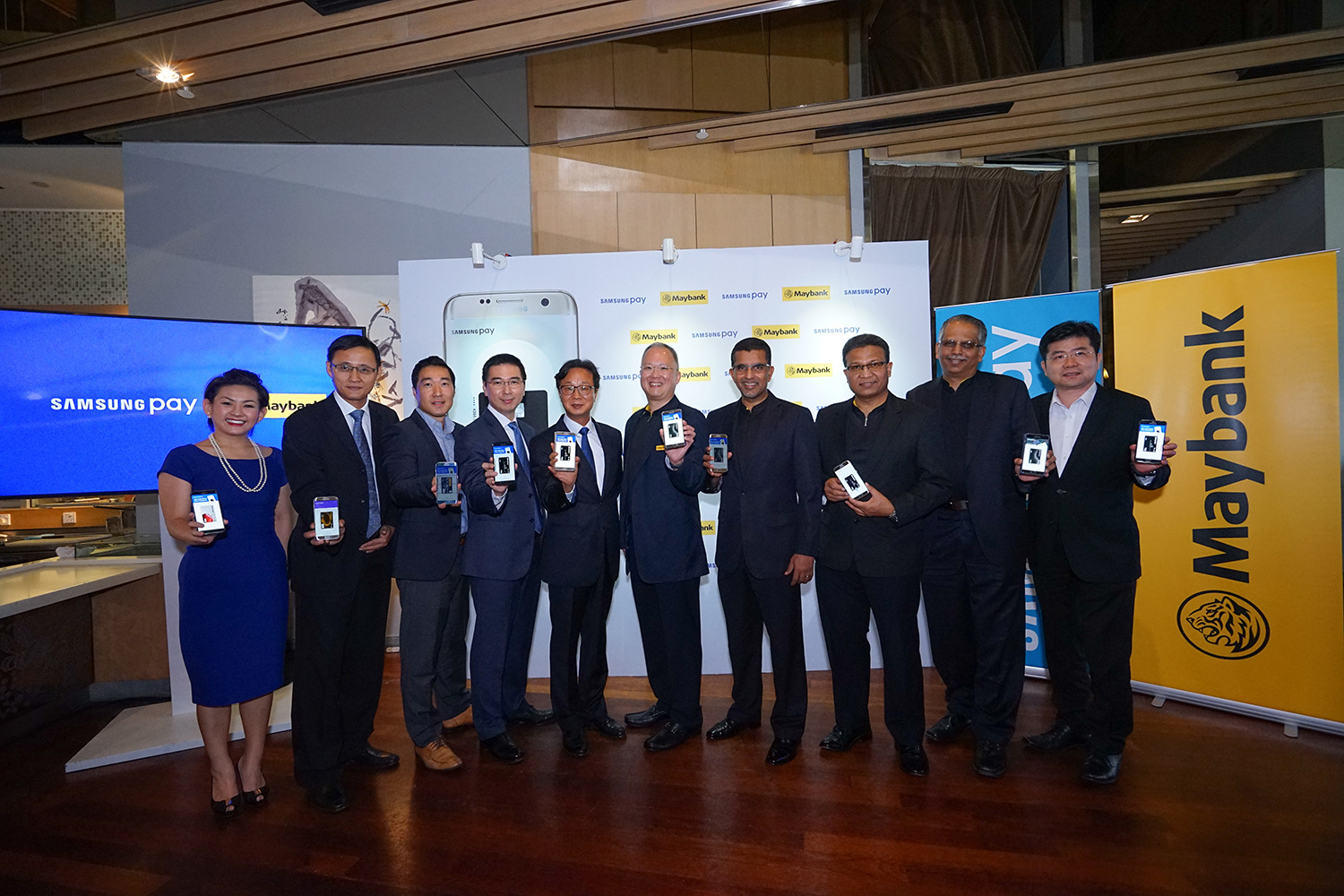 "We are excited to be working with Maybank to accelerate the adoption of mobile payments and bring greater innovation into the marketplace, starting with Maybank's customers. As one of the largest banks with the widest customer base in Malaysia, this partnership will offer the hundreds of thousands of Maybank customers access to one of the most convenient mobile payment systems in the world. Since we introduced the early access program exclusively for Maybank Visa cardholders last month, Samsung Pay has been received positively and continues to gain momentum in customer adoption in the country," said Mr. Lee Jui Siang, Vice President of Mobile and IT Business Unit, Samsung Malaysia Electronics.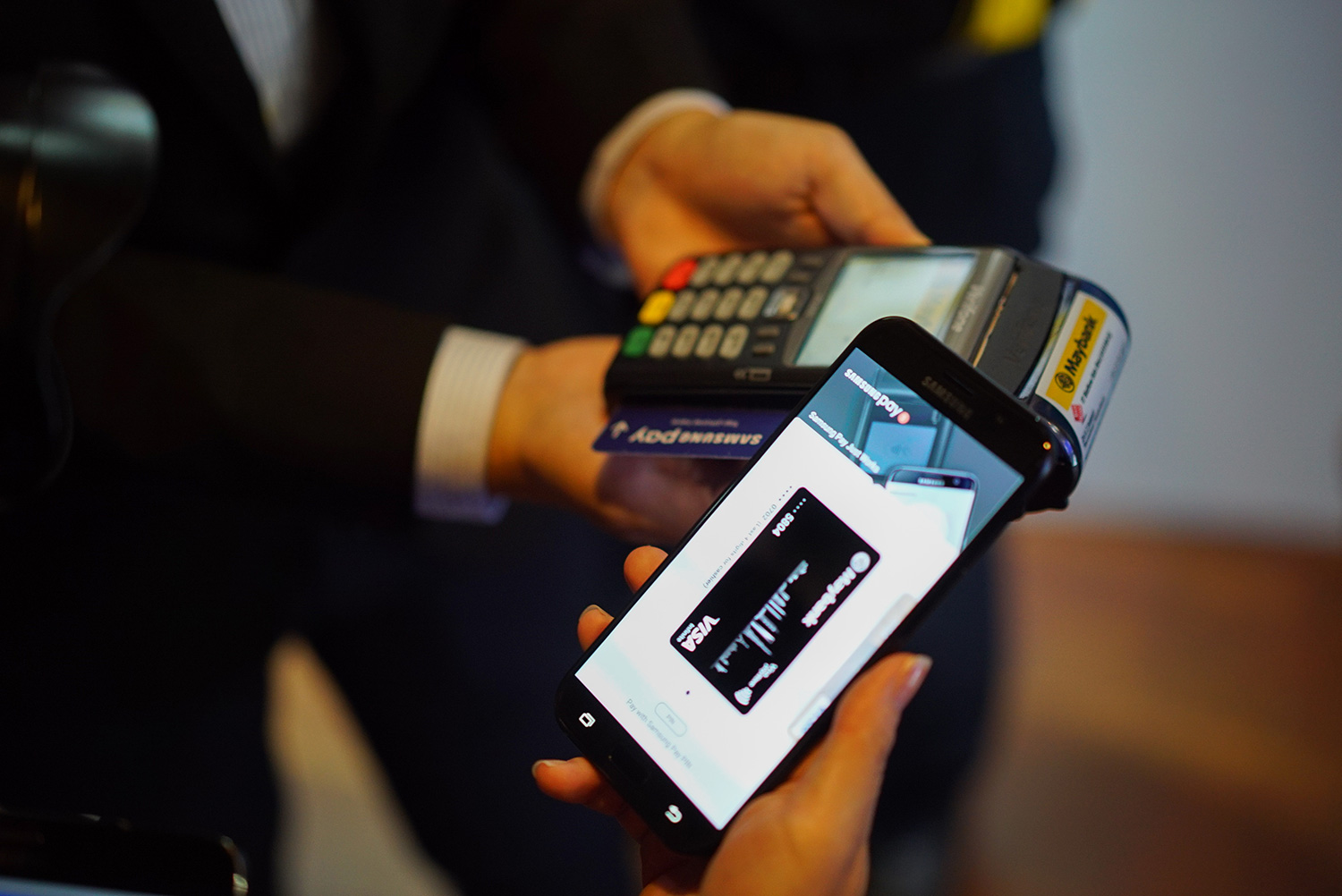 So, why Samsung Pay?
Simple: To make a payment on Samsung Pay, users can simply swipe up on their eligible Galaxy smartphone, scan their fingerprint and pay.
Secure: Samsung Pay uses three levels of security to enable secure payments – fingerprint authentication, tokenization and Samsung KNOX, Samsung's defense-grade mobile security platform.
Almost Anywhere: Samsung Pay is compatible with the majority of existing and new terminals, allowing users to pay almost anywhere you can swipe or tap your card.
Samsung Pay can be used at terminals that accept either MST or NFC payments, but you'll need a compatible Samsung smartphone too. Below are the compatible Samsung smartphones:
Galaxy S7 & S7 edge
Galaxy S6 edge+
Galaxy Note5
Galaxy A5 & A7 (2016)
Galaxy A5 & A7 (2017)
Samsung Pay can currently be accessed by Maybank Visa cardholders as part of an exclusive early access program until 11th February 2017. Be one of 500 users to win RM100 cashback for every RM500 cumulatively spent via Samsung Pay (only available for Maybank customers).
Meanwhile, the Galaxy A Series (2017) pre-order period has extended to 22nd January 2017 if you haven't known already.