When the LG G4 first announced back to April, the first question was will LG ever bring the G4 to Malaysia? LG Malaysia was awfully quiet when it comes to mobile devices. However it seems that the situation might be different as the G3 is now selling in Malaysia officially. And this time, LG Malaysia remains silence for not sharing any news about the availability of the G4 in Malaysia. Guess what? It seems that Maxis has literally revealed that the G4 will be available in Malaysia.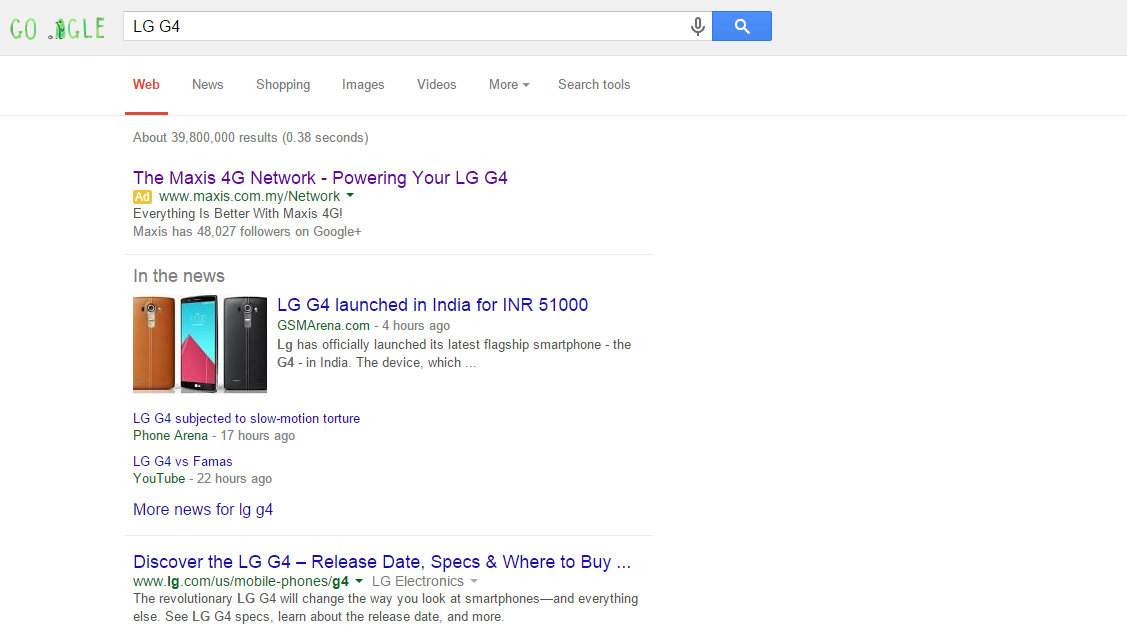 As you can see from the image above, an advertisement of the Maxis 4G Network with the caption of 'Powering Your LG G4' has popped-up after showing the Google Search result of the LG G4. Could this means that the LG G4 is heading to Malaysia and Maxis will be offering it with the data plans?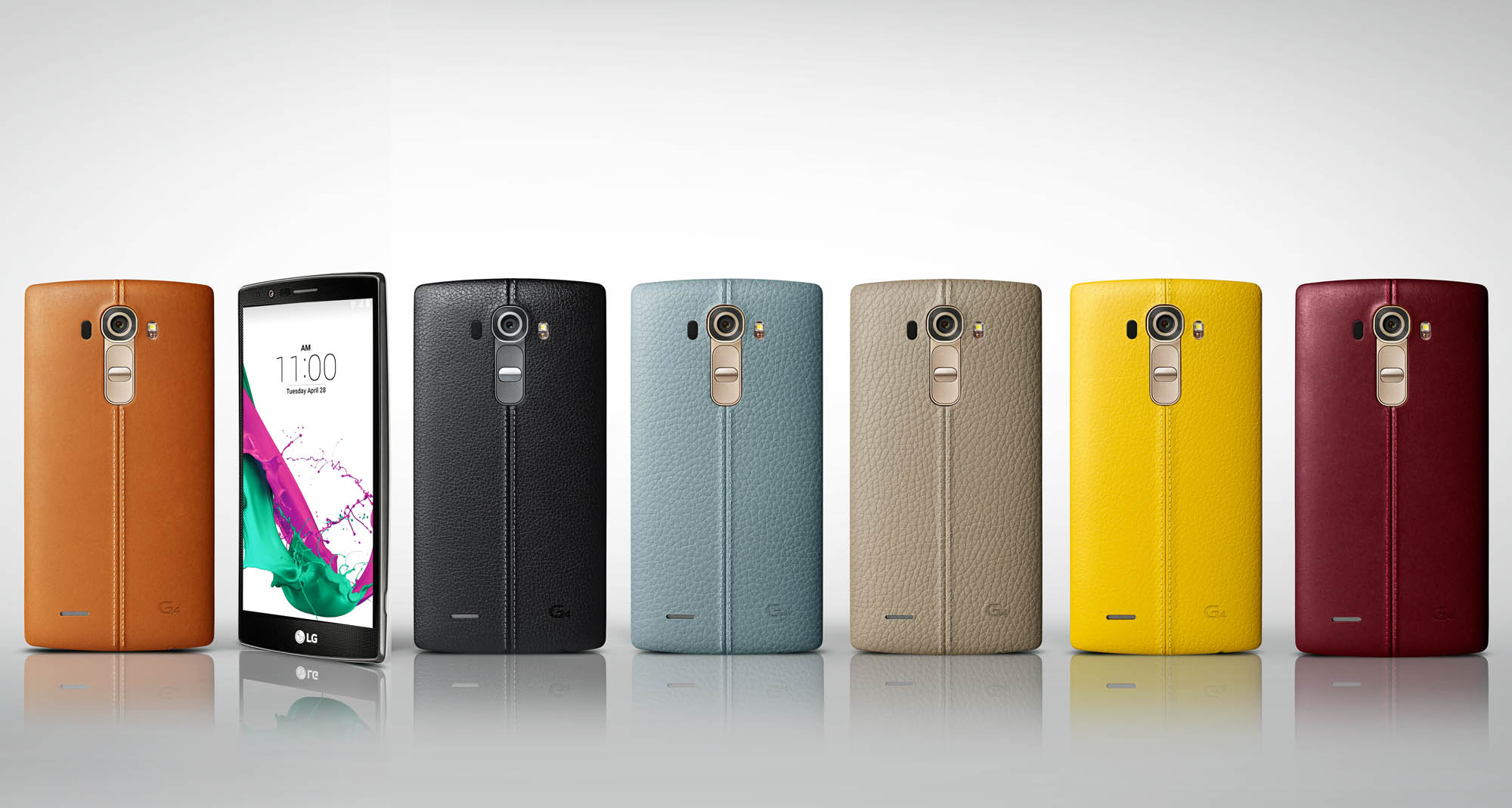 Well, it could be since LG Malaysia had made a comeback by bringing the LG G3 to Malaysia last Christmas. The G4 is the first smartphone to be powered by Qualcomm Snapdragon 808 processor. LG has improved the design of G4, with different material options such as leather, pure Ceramic White with 3D patterns, artisan-forged Metallic Gray as well lustrous and Shiny Gold. Yes, the G4 features a removable back cover, which means you can swap the back cover with different colors and materials, much like the ASUS ZenFone 2.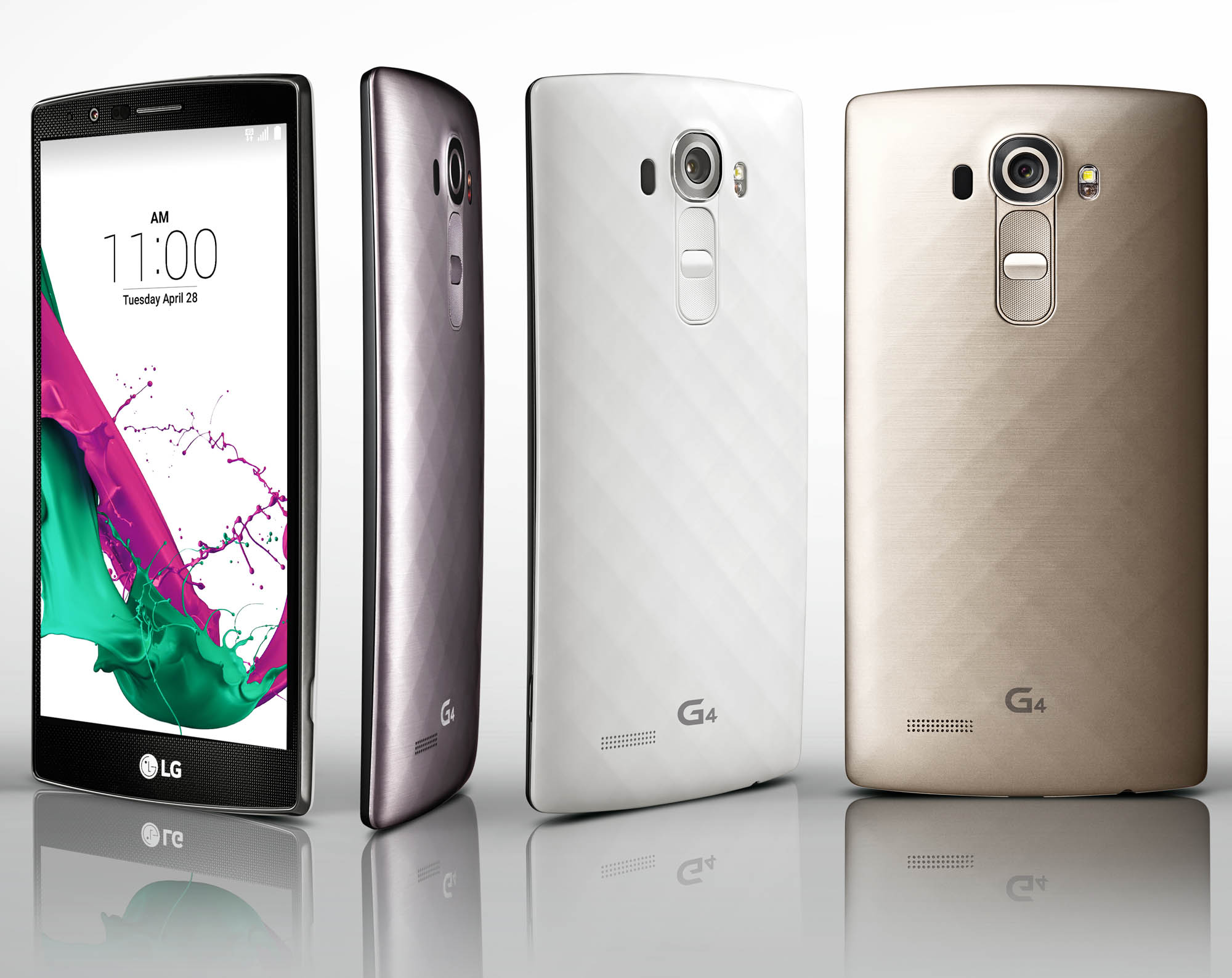 The LG G4 sports a 5.5″ Quad HD IPS Quantum Display. It comes with a 16 MP F1.8 camera with OIS 2.0, Laser auto focus and Color Spectrum Sensor (CSS).
The Manual Mode on the G4 camera is said to replace DSLR and mirrorless camera letting you directly control the focus, shutter speed, ISO, exposure compensation and white balance for every shot. Advanced photographers can also save their photos in RAW format, in addition to JPEG, for more precise editing with no loss of details.
The LG G4 is running on Android 5.1 Lollipop with UX 4.0. LG has sought out partnerships to enhance the overall user experience of the G4. Google Office comes pre-installed on the LG G4 for easy collaboration on-the-go and G4 owners will receive an additional 100 GB of Google Drive storage free for two years.
Unfortunately, there's no exact confirmation from LG Malaysia. Finger cross that LG Malaysia will be bringing the G4 as soon as possible.