LG seems to love having a pre-unveiling official unveiling, which proves to be the case now with their new LG G Pad II 10.1. Set to be showcased at IFA in Berlin in two weeks, the tablet brings some definite advances over the predecessor, which is more than can be said of the recent G Pad II 8.0.
The chipset running under the hood is a two year-old flagship-grade Snapdragon 800, which while old still proves to be a big leap from the S400 which was present in the original G Pad 10.1. RAM has been doubled and is now  just slightly below-average sitting at 2 GB, while onboard memory remains at 16 GB, which is expandable via MicroSD.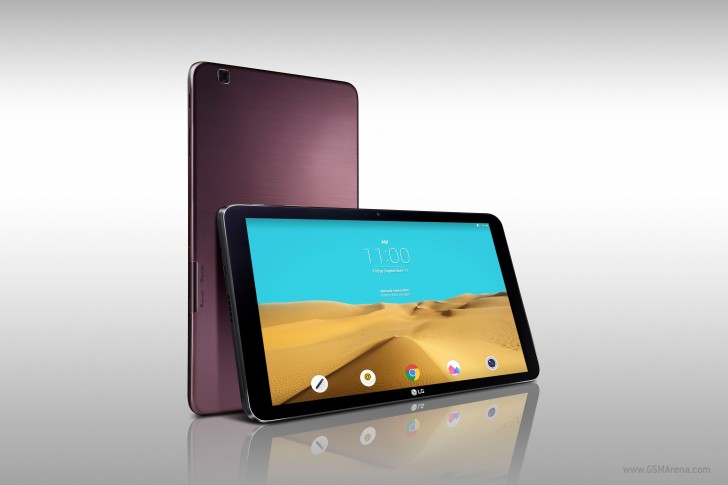 The display sticks to the same diagonal, but gets a boost in resolution to WUXGA, which results in an improved result of 224 ppi density. Its other headline feature is the 7,400 mAh battery, which admittedly is much larger than anything else on the market. Although the massive battery is a bit of a step down as the old model had an 8,000 mAh power unit inside.
The interior s are packed in a more robust shell now, measuring 254.3 x 161.1 x 7.8 mm – more than a millimeter slimmer than its predecessor and with a few mm trimmed off the footprint for good measure. The device is also now a full 34 g lighter.
Said LTE enabled tablet will run Android 5.1.1 right out of the box and will also come with Microsoft Office pre-installed. An additional 100 GB of OneDrive for 2 years will be an additional storage option.
Pricing and availability will be revealed by LG at IFA at the beginning of next month.