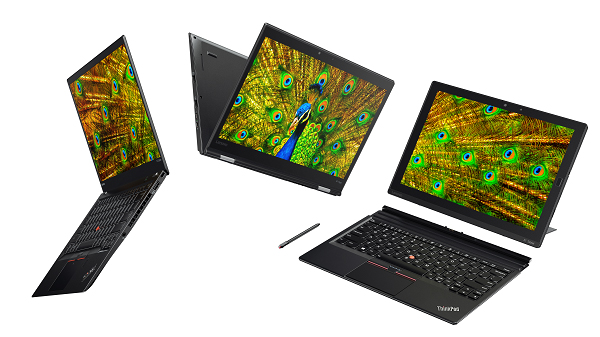 During CES 2017 in Las Vegas, Lenovo announced 3 latest upgraded laptops to the ThinkPad X1 family — ThinkPad X1 Carbon, ThinkPad X1 Yoga and ThinkPadX1 Tablet.
ThinkPad X1 Carbon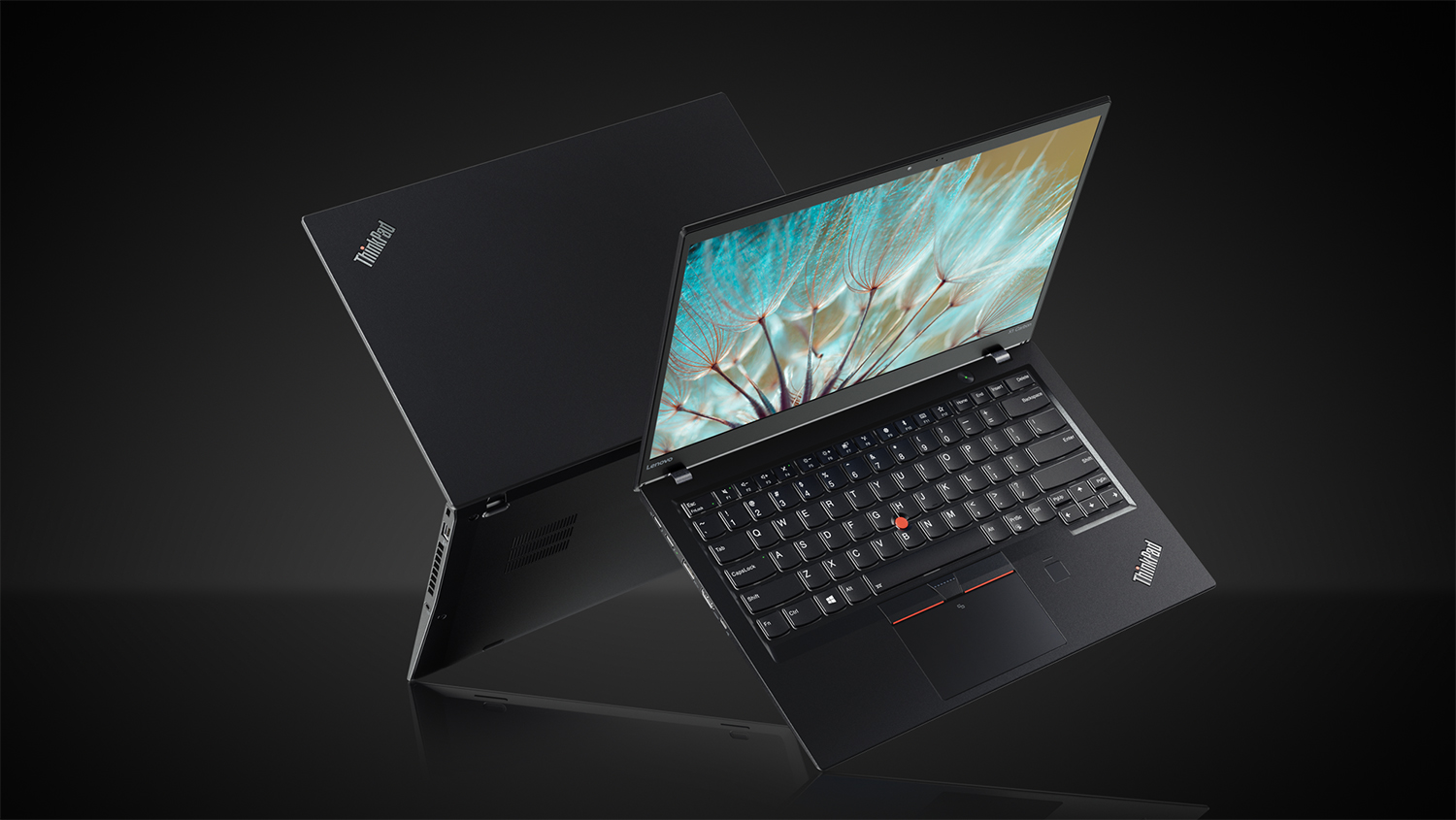 The ThinkPad X1 Carbon weighs 1.14kg and comes with 14-inch IPS display. Despite the small size, It comes with full complement of ports, infrared camera, connectivity and security to ensure the X1 Carbon delivers maximum performance on all fronts.
The laptop comes with a few enhancements, one of the enhancements is a slightly longer battery life up to 15.5 hours. It also comes with a Qualcomm Snapdragon X7 LTE-A Wireless WAN, which offers 3 times faster LTE speed and Wi-Fi certified WiGig is still available. It also uses Thunderbolt 3 ports that are 8 times faster than USB 3.0 ports. It still has USB 3.0 ports and HDMI though. The laptop also comes with expanded docking solutions with the new Thunderbolt 3 and USB type-C docks.
The ThinkPad X1 also comes with some major security improvements. The biometric authentication is improved with the addition of an IR camera using face recognition support for Windows Hello logon. The next addition is Match-on-Chip touch fingerprint sensors as another security layer. ThinkPad X1 Carbon is also the first business-class notebook to support FIDO-enabled biometric authentication for PayPal. This hardware-level protection will enable users to authenticate to online FIDO-enabled services like PayPal by using a fingerprint instead of a password.
ThinkPad X1 Yoga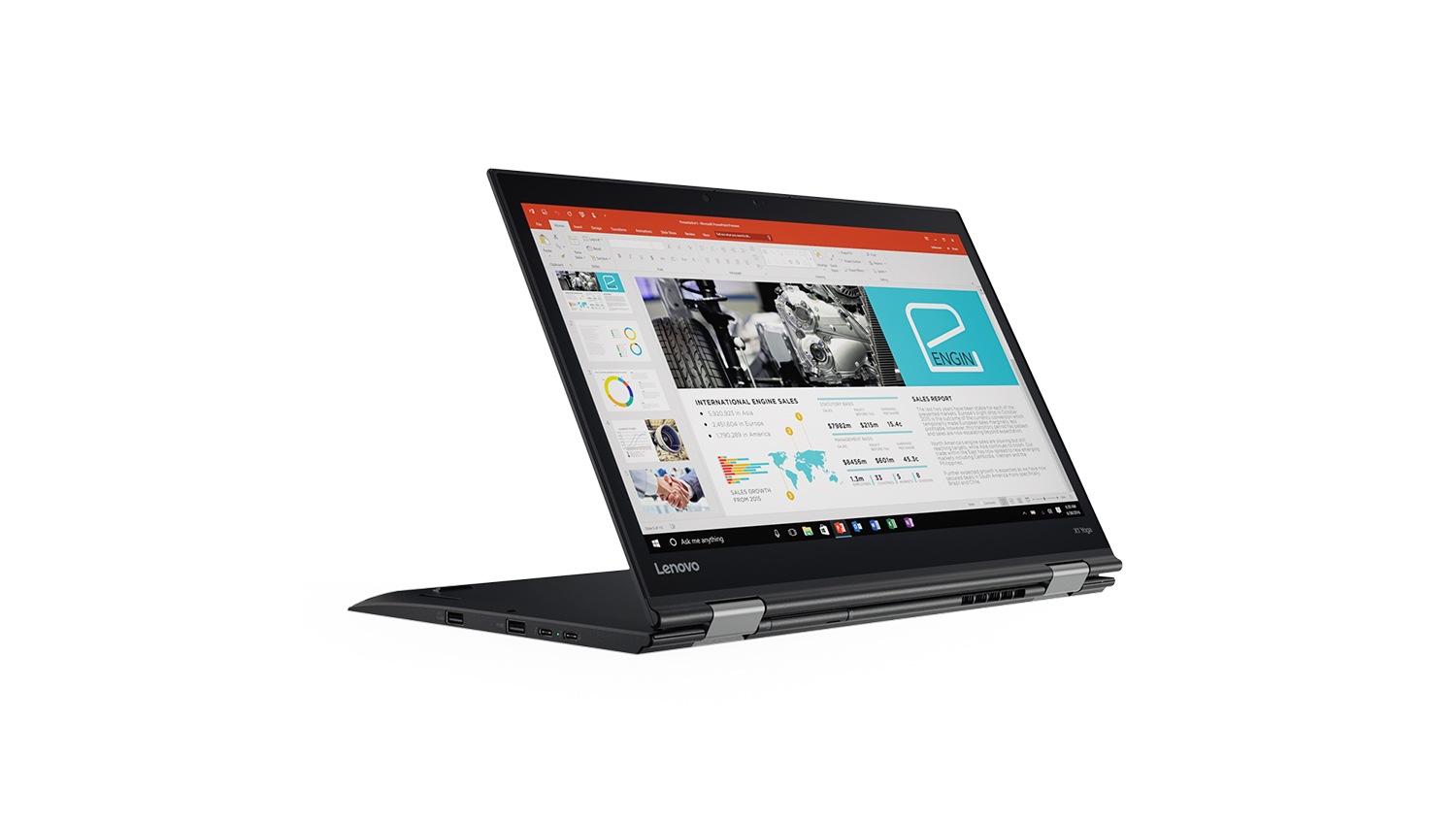 The ThinkPad X1 Yoga aims to provide the best Windows 10 experience possible with multi-mode flexibility, high-performance functionality and pen use that feels more natural. This laptop shares many of the improvements from the X1 Carbon with improved security and complete sets of ports including Thunderbolt 3. The laptop comes with a redesigned rechargeable pen, a great visual experience and an improved unique keyboard.
Some of the key features are the 14-inch OLED display reproducing stunning colors, absolute blacks and 100% Adobe RGB color space. The laptop comes with Intel Iris Graphics with dedicated high bandwidth, high-speed memory delivering superior performance over Intel HD graphics. The ThinkPad Pen Pro 2017 has been improved using new soft elastomer tip to create bigger friction on glass, the pen recreates a more natural writing experience for users. The new keyboard also retracts fully flat in tablet mode.
ThinkPad X1 Tablet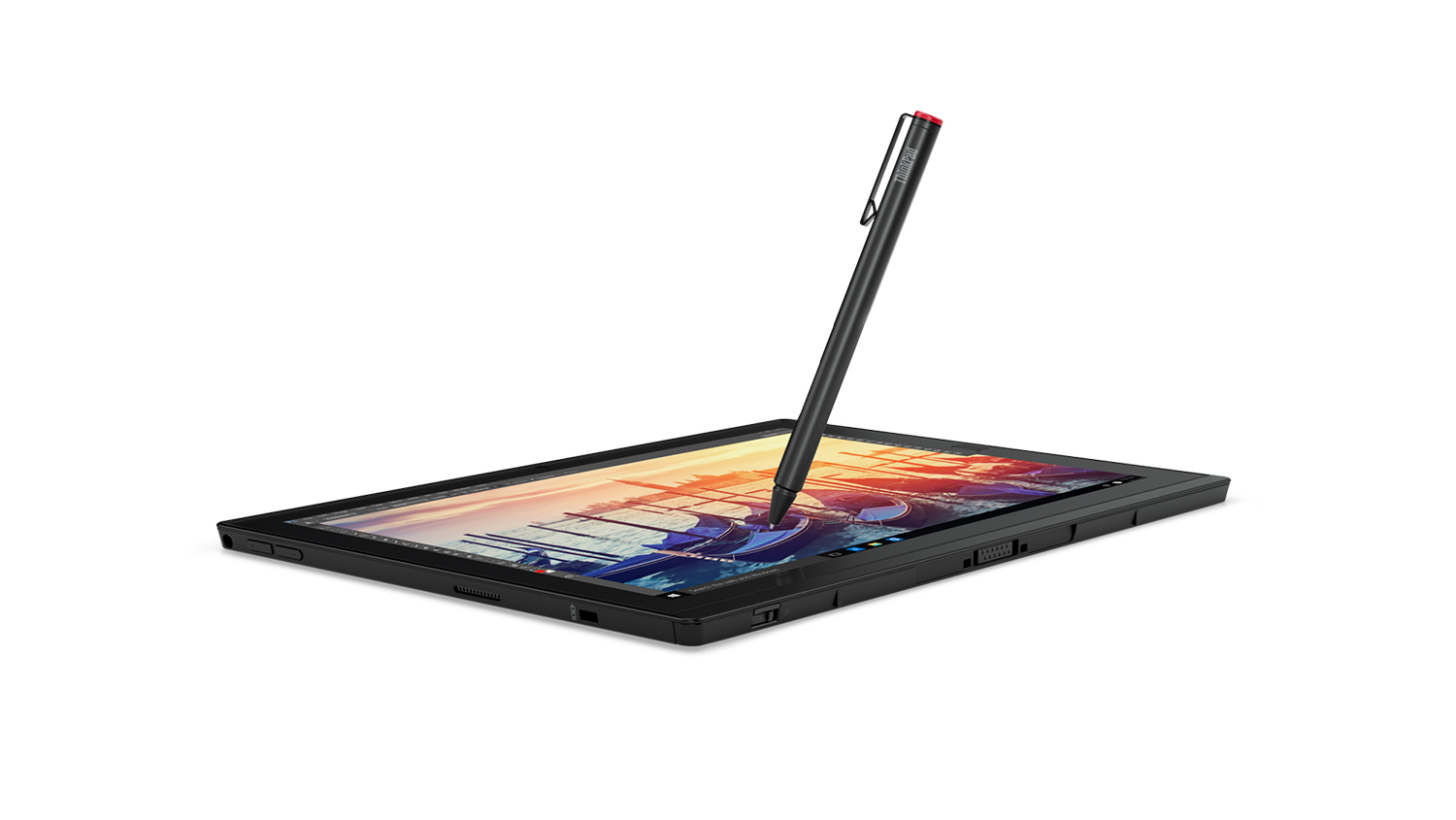 The ThinkPad X1 Tablet offers port expansion up to 5 hours extra battery life. The tablet also integrated a projection option for a seamless desk-to-projection experience. It has simplified serviceability and a wide range of docking options make the X1 tablet special in the detachable segment.
Lenovo has announced quite a few new products at CES 2017. Stay tuned as we will be covering more news that announced at CES this year.