Huawei today has officially unveiled a few devices in Malaysia, which includes the flagship P8, scale down version P8lite and more.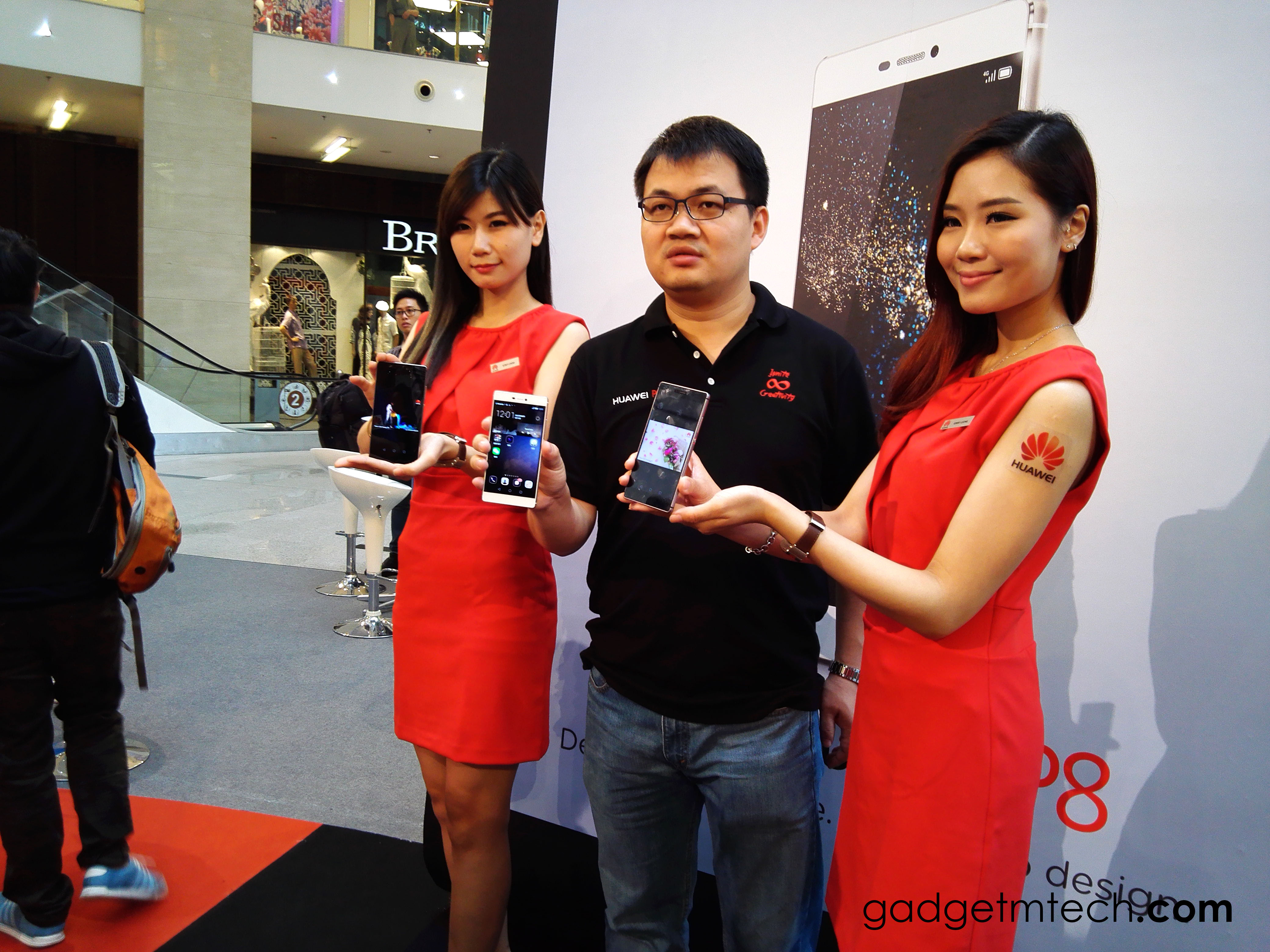 The main highlight of the event is the latest flagship – P8. The Huawei P8 sports a 5.2″ Full HD display and is powered by in-house 64-bit Kirin 930 octa-core processor with 3 GB of RAM and 16 GB expandable storage.
The P8 comes with a few handy touchscreen features. Double-tapping a knuckle captures a full-length screenshot, while drawing a circle on the screen quickly captures content. Additionally, the Intelligent Voice function allows users to call out to their misplaced smartphone, which will respond through its speaker to identify.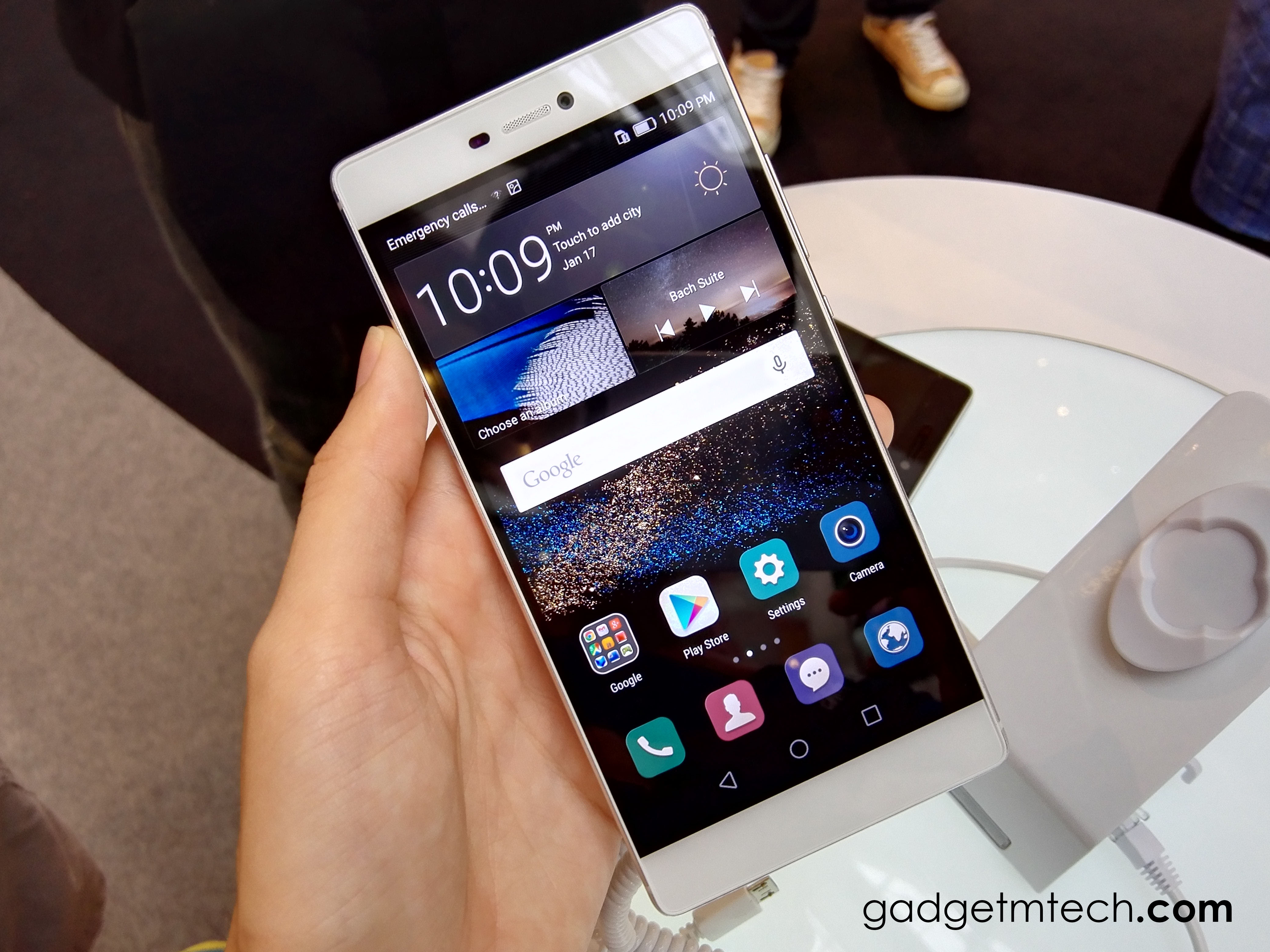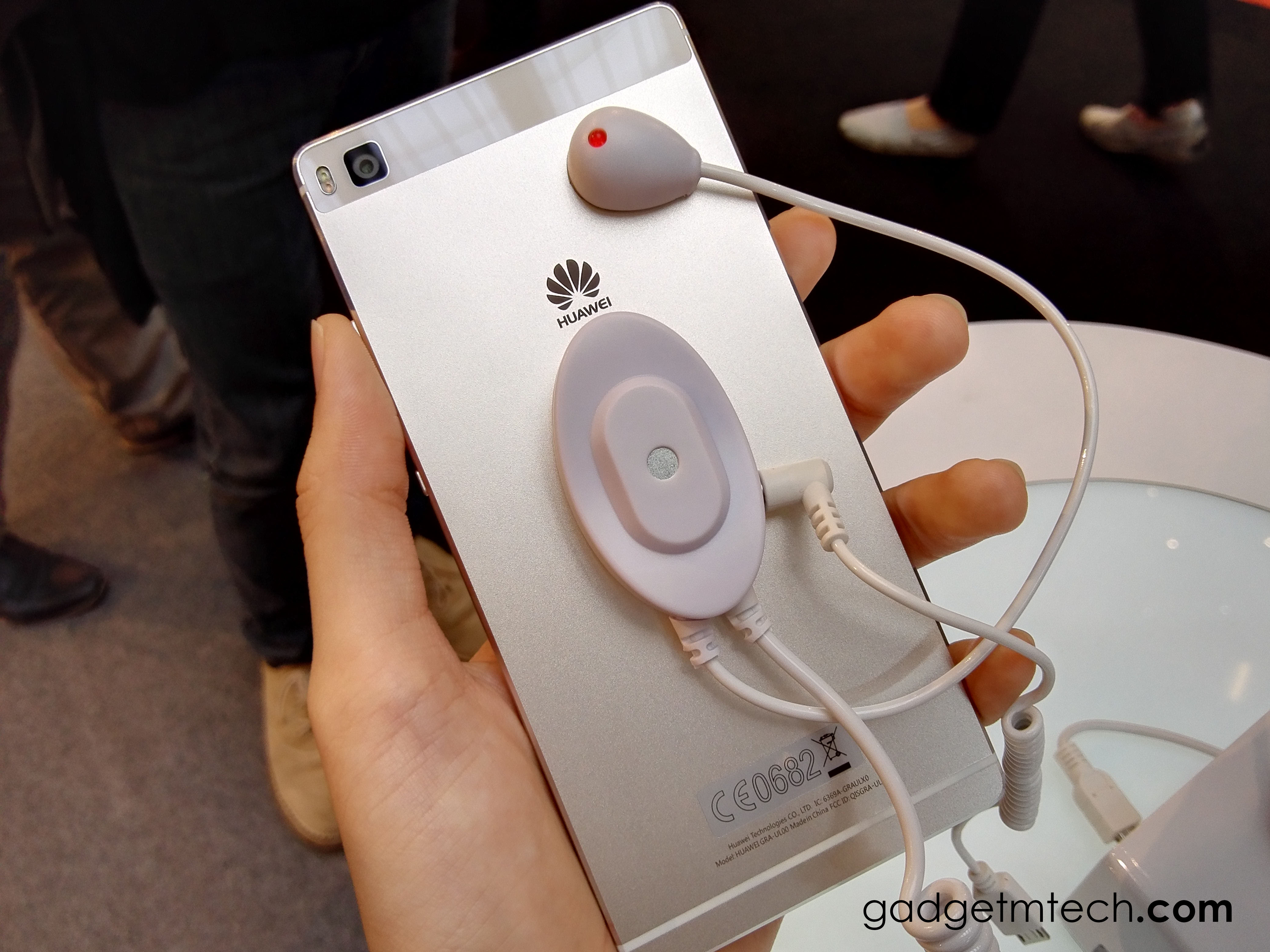 Unlike its predecessor, the P8 back cover is constructed of steel instead of glass. It is 6.4 mm thin, with dual SIM cards, and supports 4G LTE network as well. The dual-antenna with proprietary Signal+ technology allows the smartphone to instantly switch between antennas ensuring a continuous strong network connection.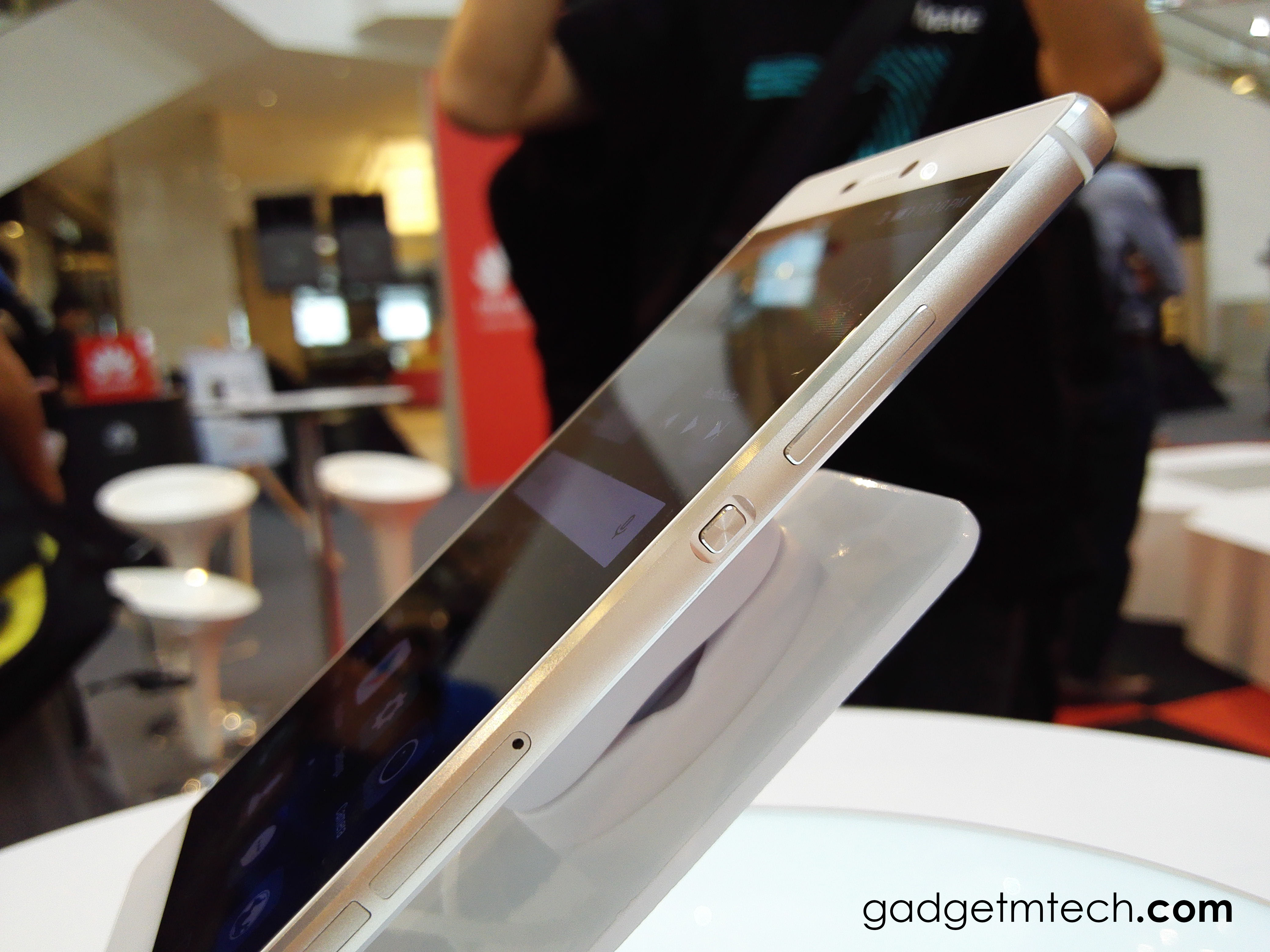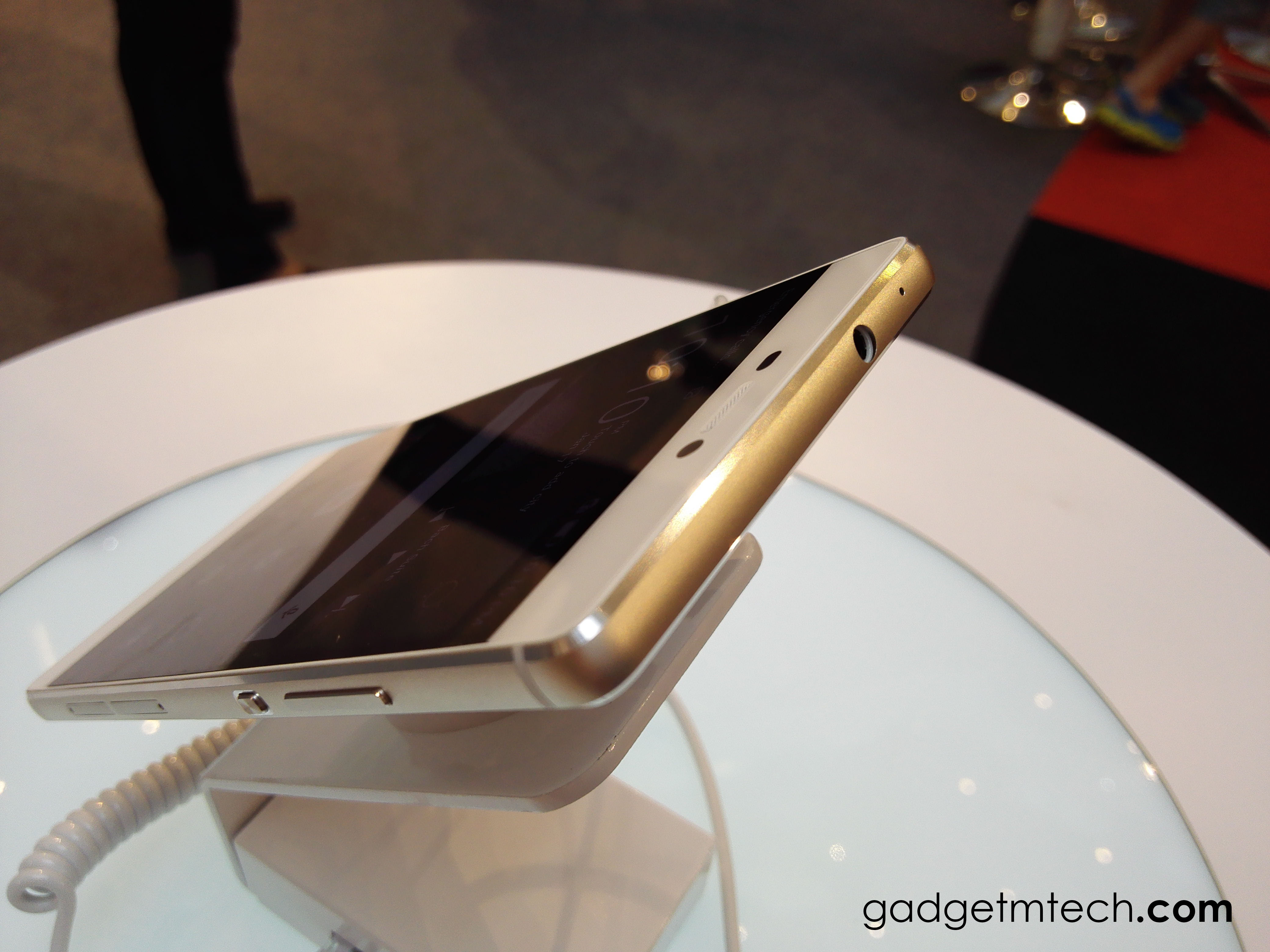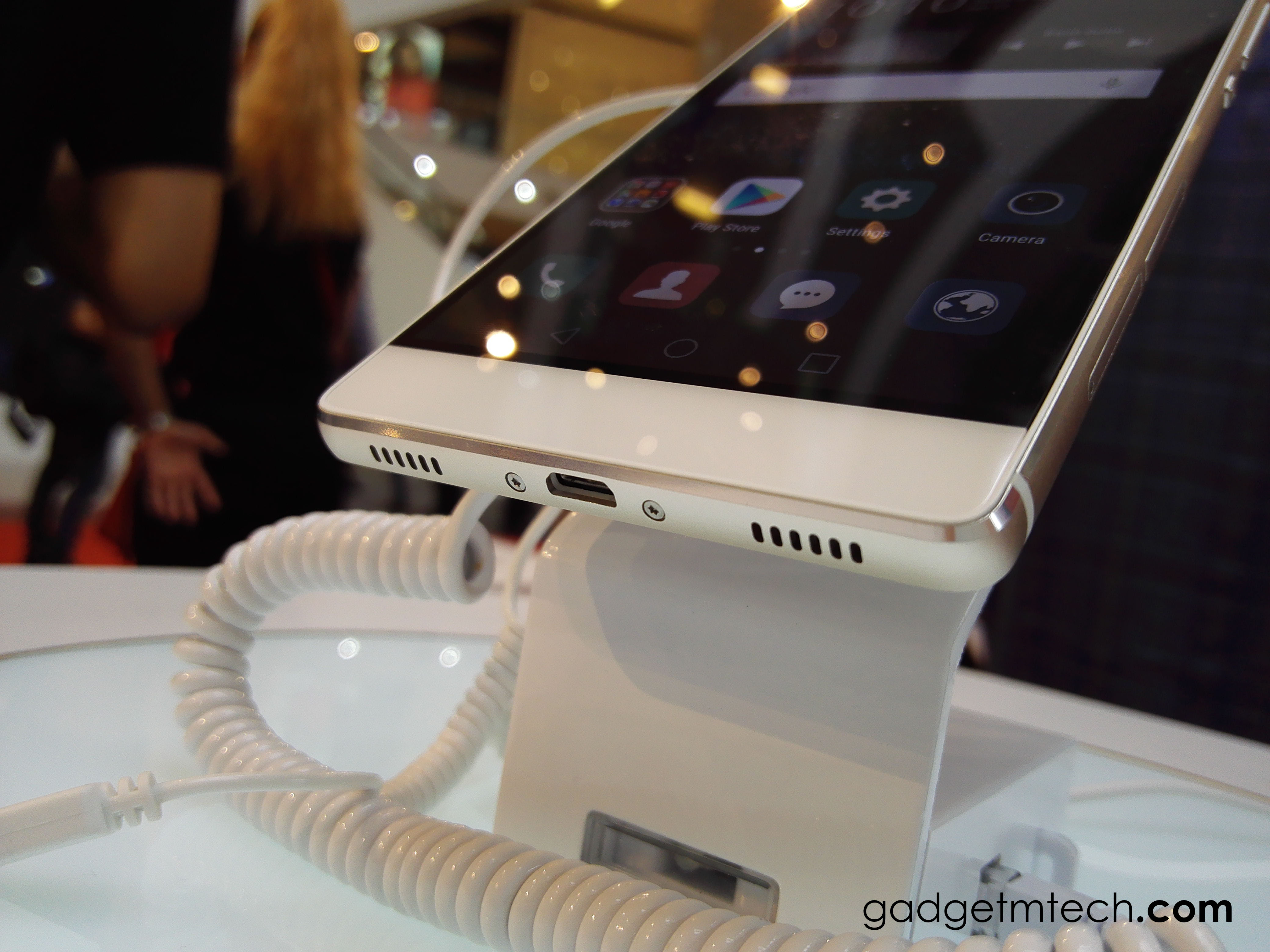 The Huawei P8 packs a 13 MP camera with OIS. It features the world's first four-color RGBW sensor enhances brightness by 32% in high contrast lighting situations, reduces it by 78% in low light environments. Its camera comes with Director Mode, which allows users to direct and control up to three other Android smartphones when shooting a video scene from four angles simultaneously. The 8 MP front-facing camera takes in-charge of selfie duty.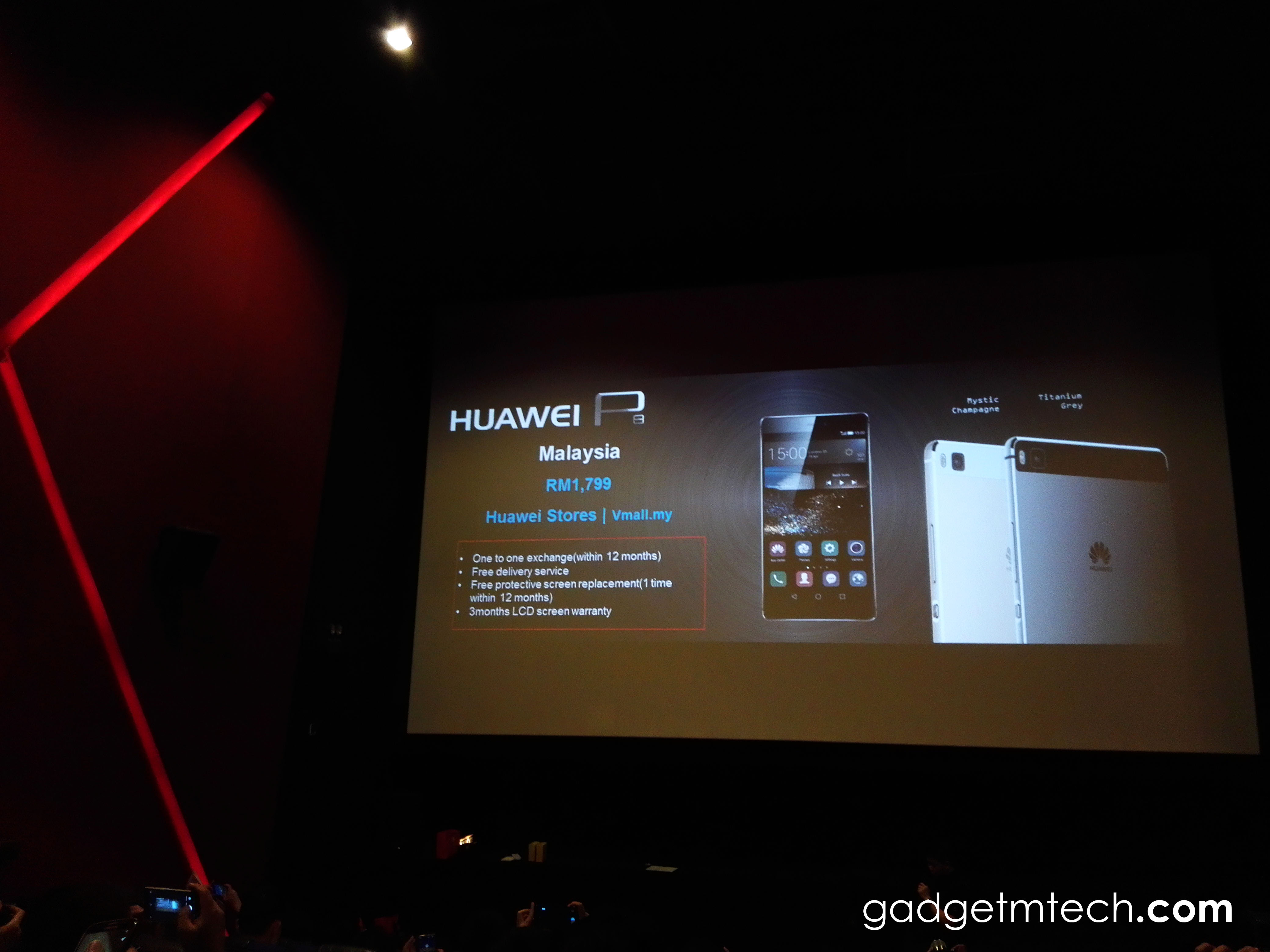 The Huawei P8 is running on Android 5.0 Lollipop on top of EMUI 3.0. It packs a 2,680 mAh battery and will be available in Titanium Grey and Mystic Champagne for RM 1,799.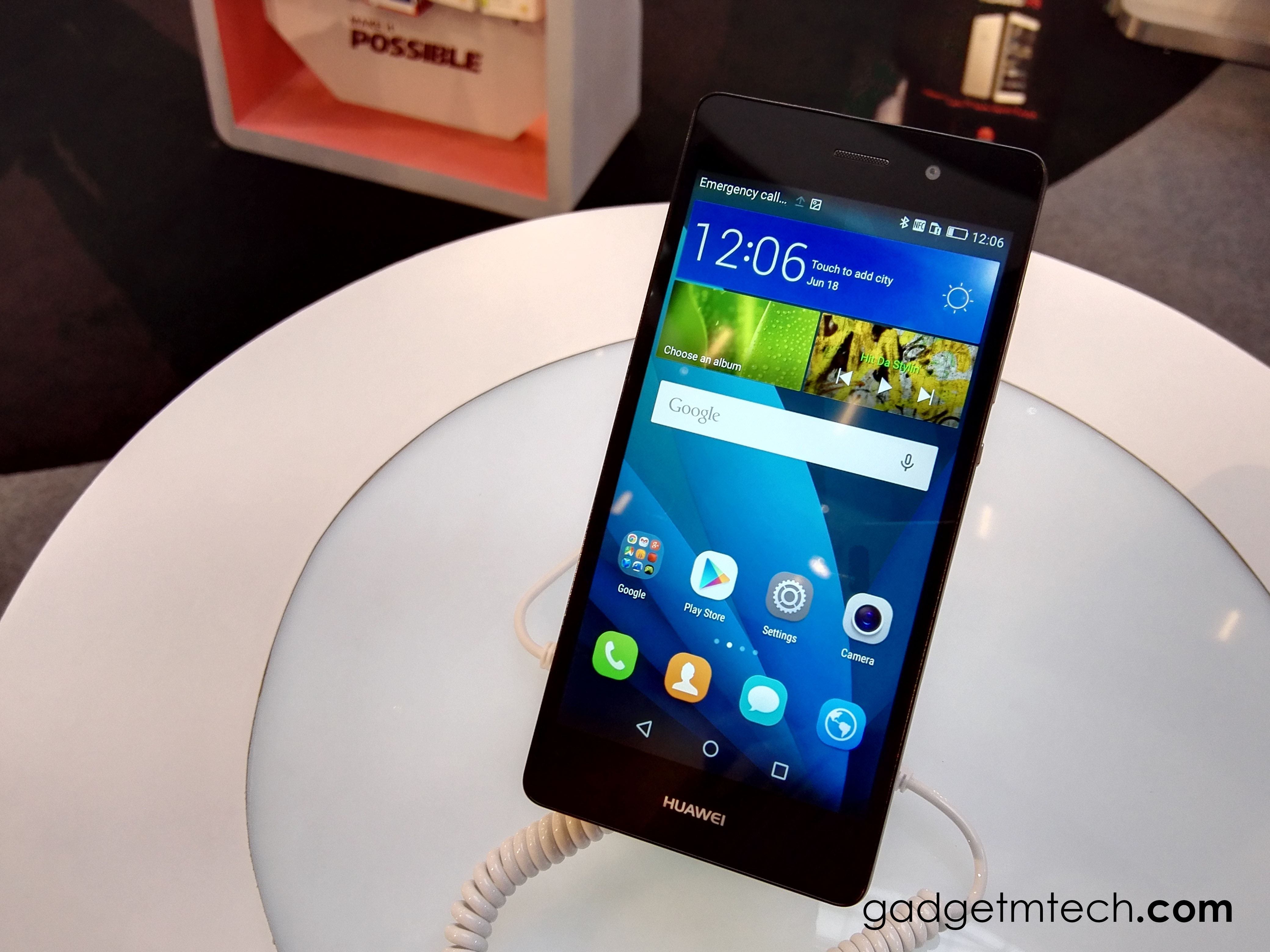 Besides the flagship P8, Huawei also launched the P8lite, which features a 5″ 720p fully laminated IPS display. The P8lite features the same design language as its flagship brother, however Huawei has swapped the metal frame to a regular plastic frame, and it's thicker at 7.7 mm.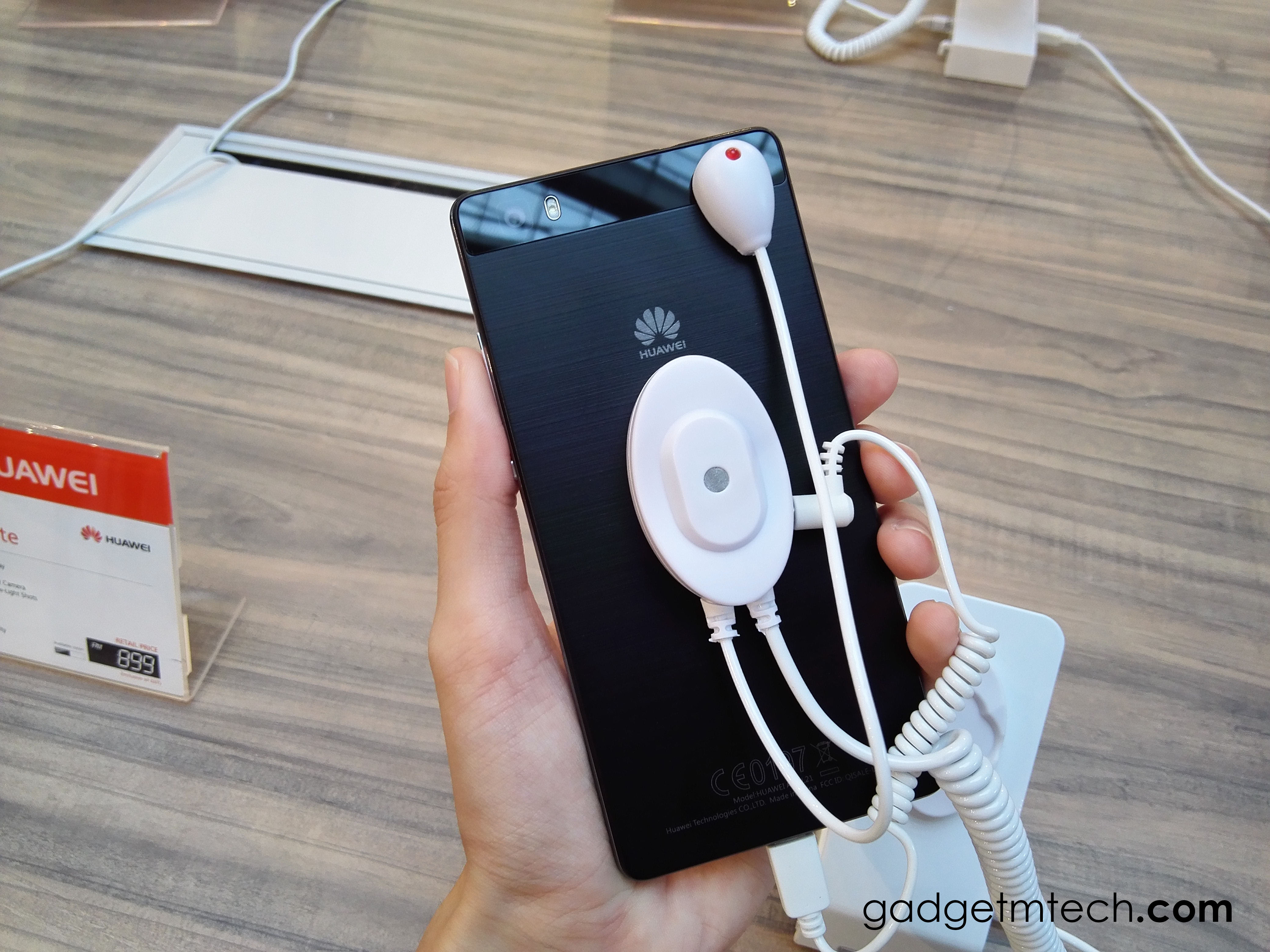 The back is not constructed of steel as well, but a brushed metallic skin material. It does feel great in hands even though the build quality isn't as great as the P8. Powering the P8lite is a 1.2 GHz octa-core Kirin 620 64-bit processor with 2 GB of RAM and 16 GB expandable memory.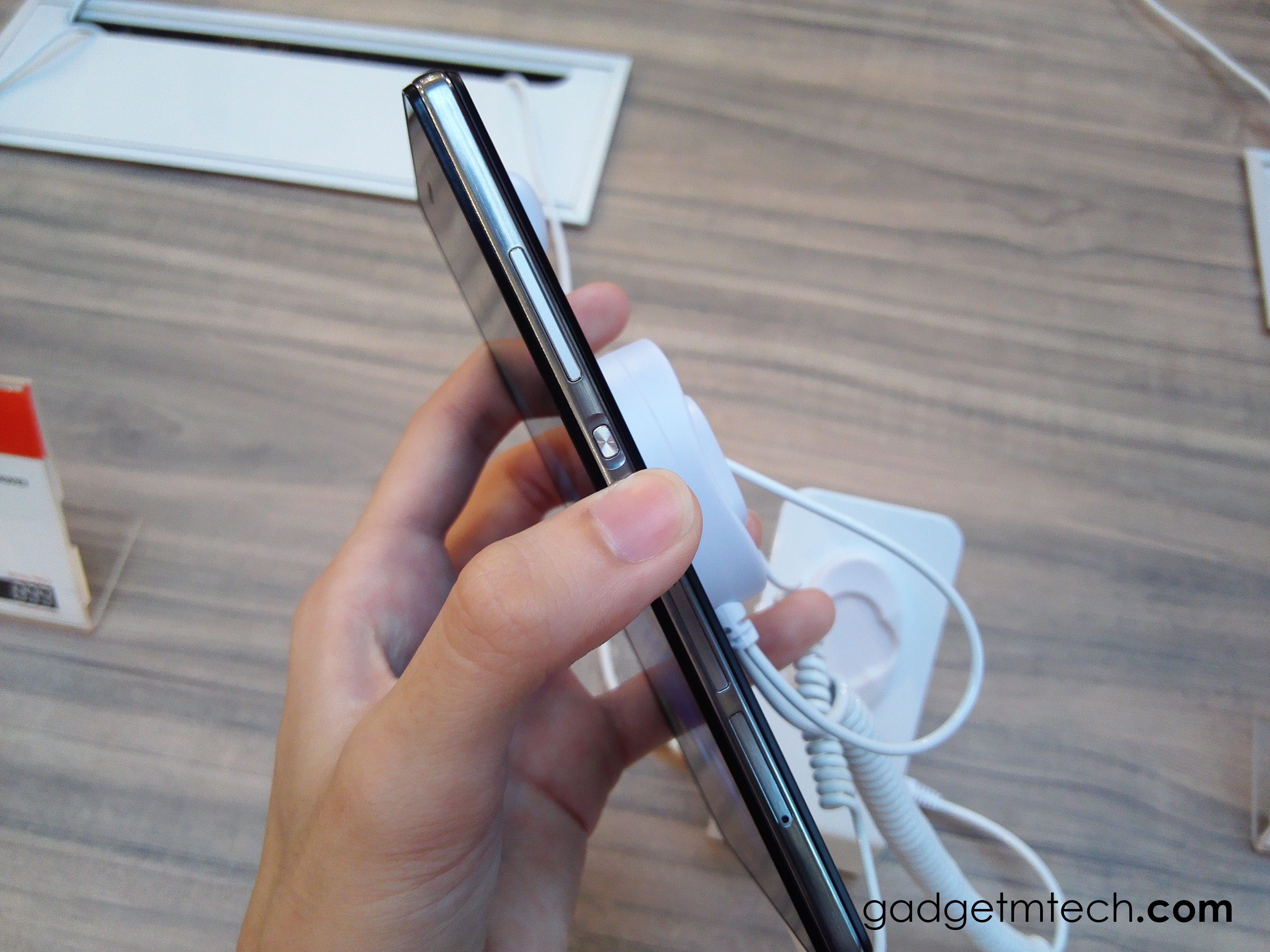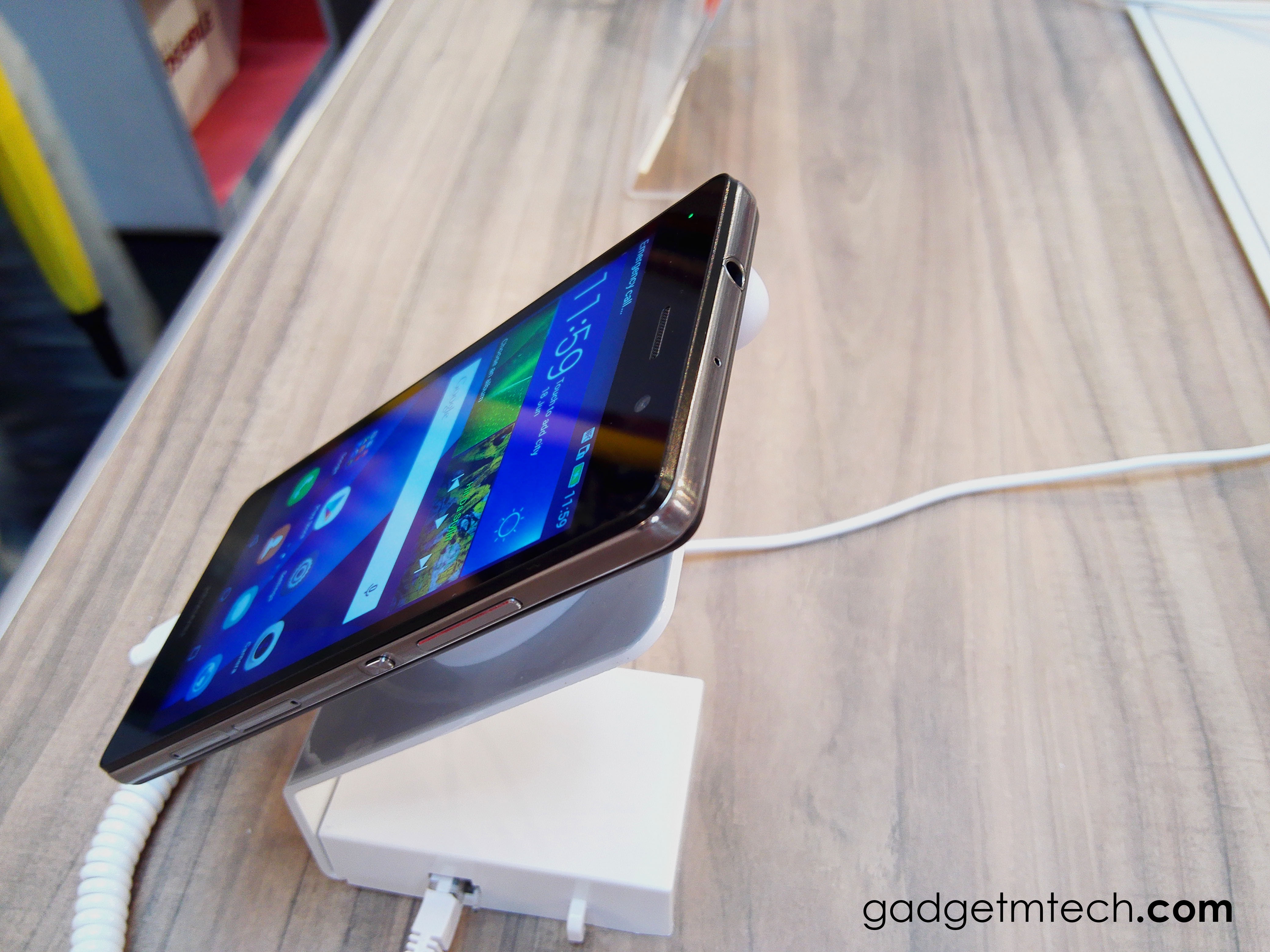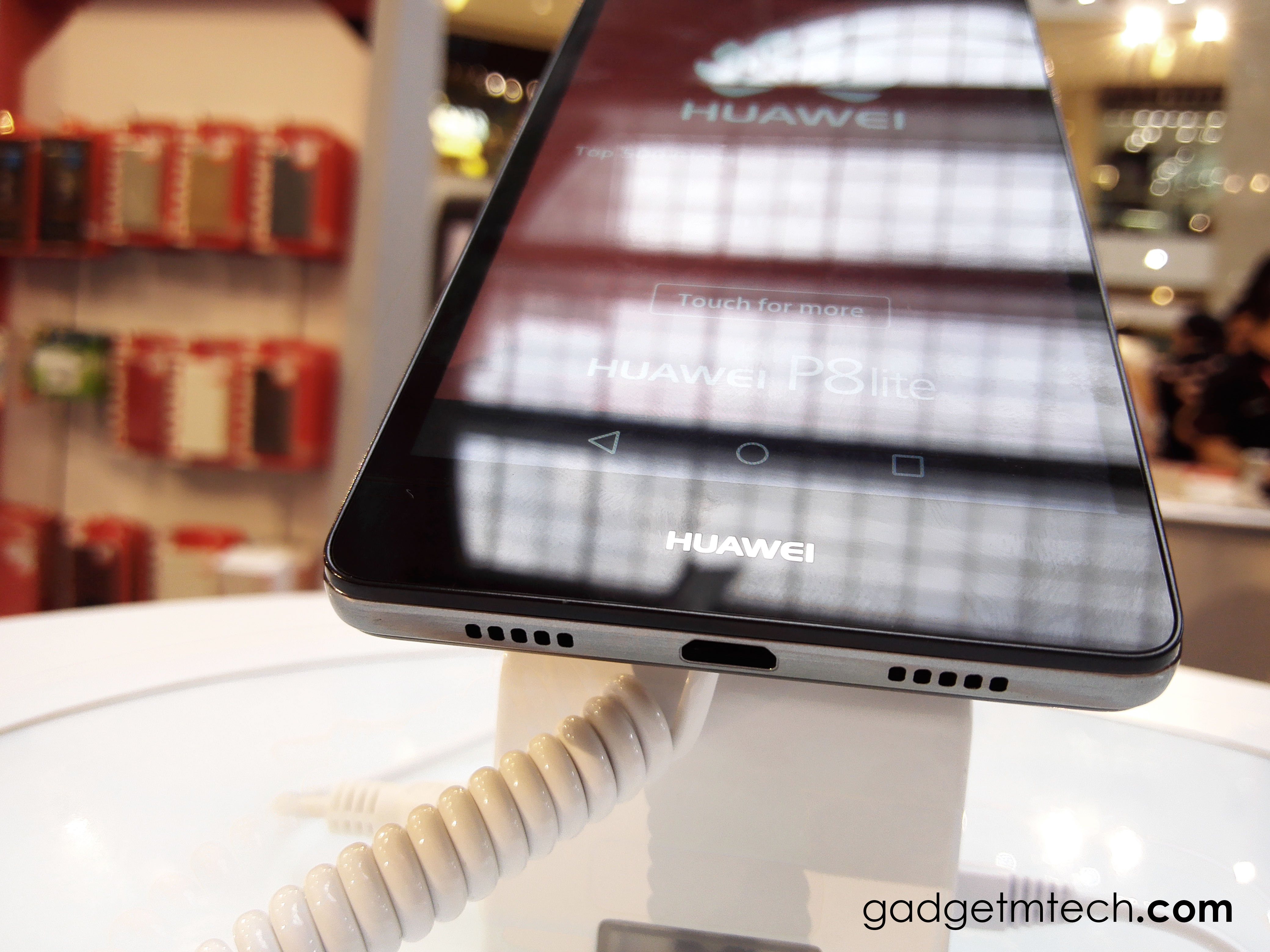 Camera wise, the P8lite features a 13 MP F2.0 camera without OIS. The front-facing 5 MP camera uses a 22 mm wide-angle lens.
The P8lite is priced at RM 899 and now available at all Huawei authorized stores nationwide.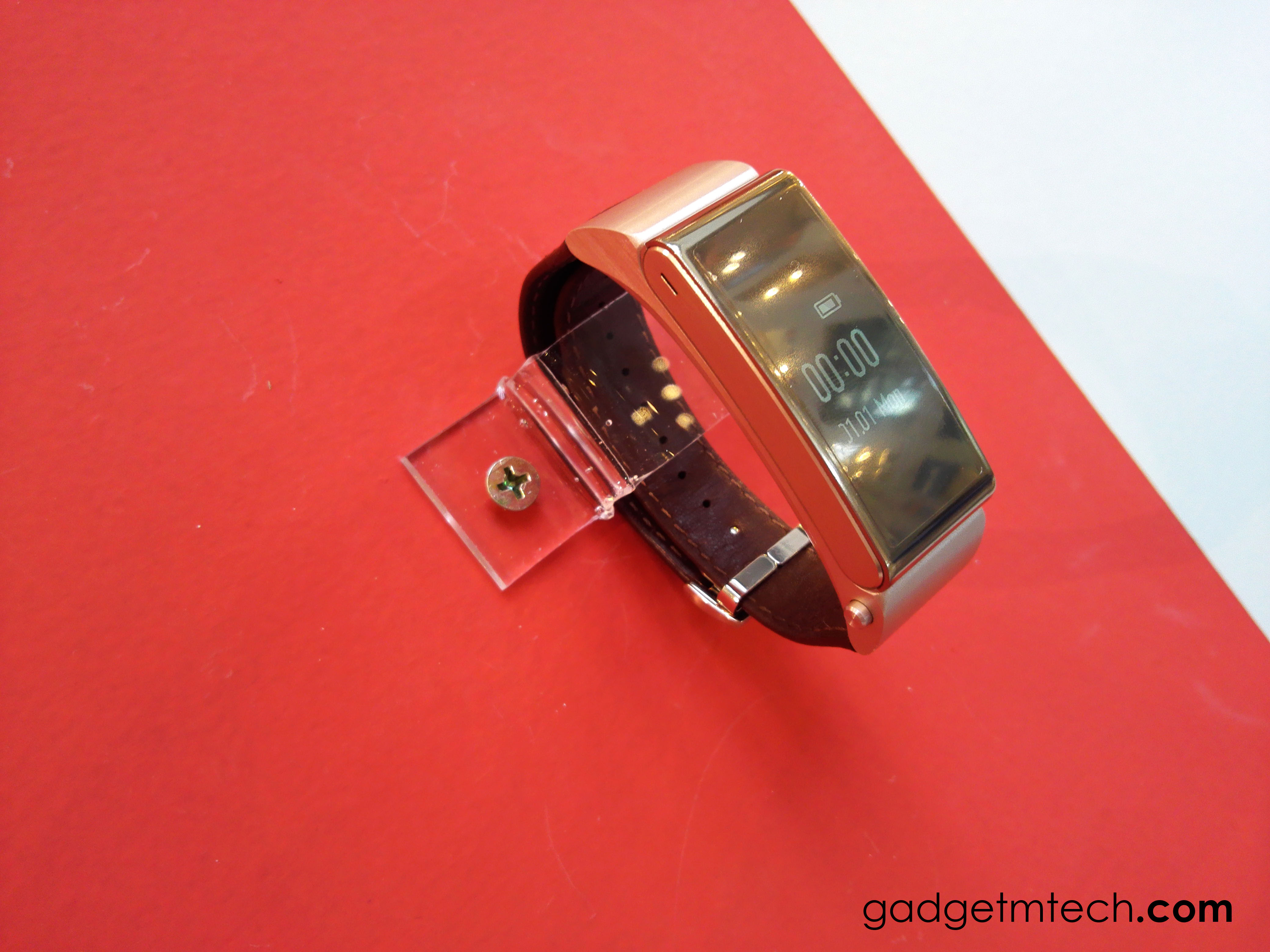 Apart from the P8 and P8lite, Huawei has also unveiled the TalkBand B2. The TalkBand B2 is a fitness tracking device, as well as a Bluetooth earpiece. Its smart detection can automatically identify and record motions accurately, detect the duration of deep sleep and light sleep, and provide consumers with health tips on ways to improve their sleep pattern, thanks to the advanced 6-axis sensor.
The TalkBand B2 also comes with dual-microphone, noise reduction technology and quality Bluetooth connectivity. Additionally, it is also equipped with smart detection to understand whether the Bluetooth earpiece is on the wristband or not, allowing it to automatically push audio (music/call) to the smartphone or B2 bracelet. The TalkBand B2 is able to search and locate your paired smartphone too.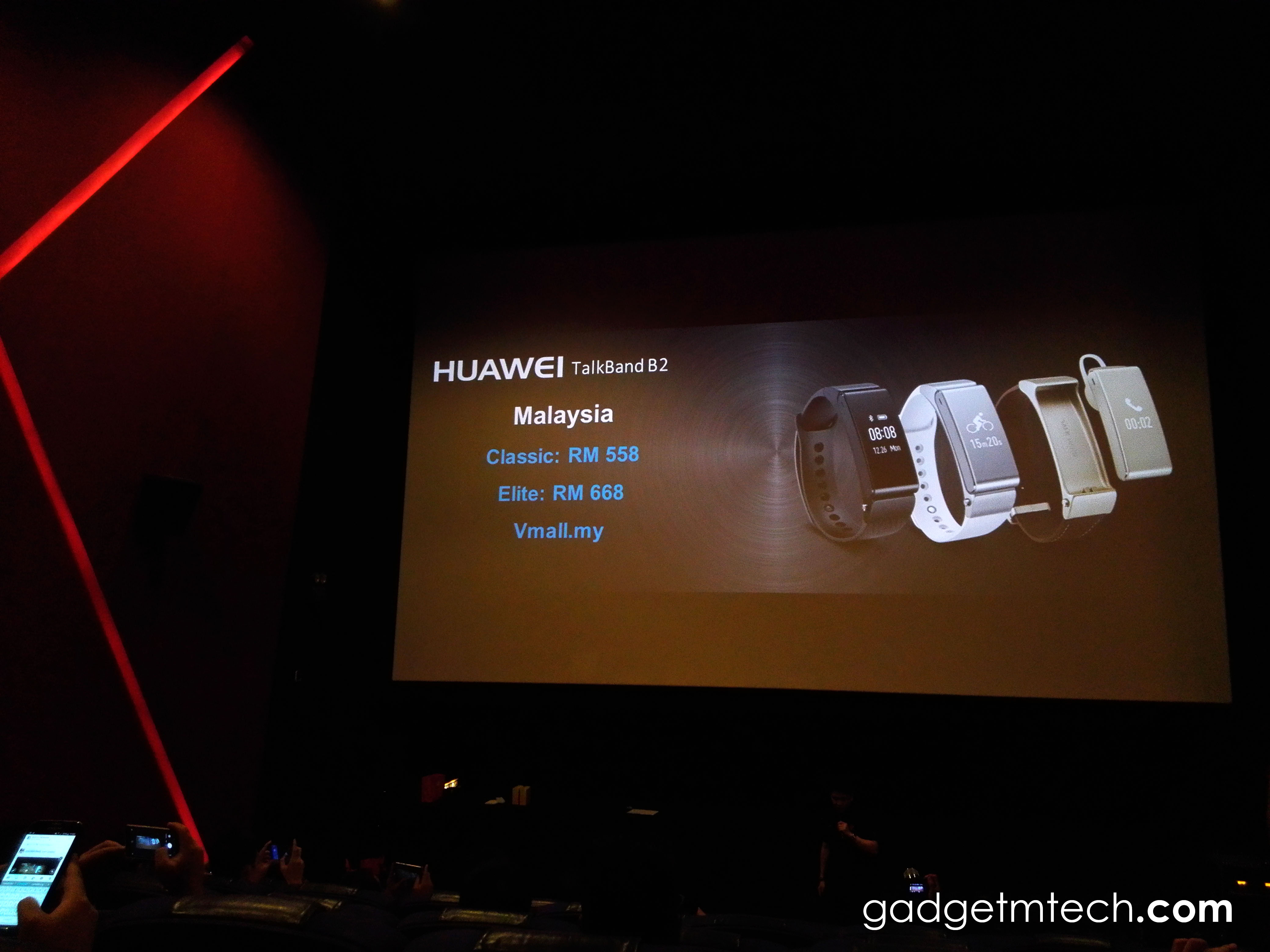 According to Huawei, the TalkBand B2 battery is able to operate up to 5 days, support continuous call time up to six hours, and 12 days standby time. It is compatible to Android 4.0 and above smartphones as well as iOS 7 devices.
There will be two editions of TalkBand B2 available in Malaysia – Classic and Elite. Both are priced at RM 558 and RM 668 respectively.
Meanwhile, Huawei has also introduced a line-up of mid-range devices and a tablet:
Huawei Y3 – RM 249
4″ 480 x 800 display
1.3 GHz quad-core Spreadtrum 7731 processor
512 MB RAM
4 GB expandable storage
5 MP rear camera
2 MP front camera
1,730 mAh battery
Android 4.4 KitKat with EMUI 3.0 Lite
Huawei Y5 – RM 339
4.5″ 540 x 960 display
1.3 GHz quad-core Spreadtrum 7731 processor
1 GB RAM
8 GB expandable storage
8 MP rear camera
2 MP front camera
1,730 mAh battery
Android 4.4 KitKat with EMUI 3.0 Lite
Huawei T1 – RM 649
7″ 1,024 x 960 display
1.2 GHz quad-core Spreadtrum SC7731G processor
1 GB RAM
8 GB expandable storage
2 MP rear camera
2 MP front camera
1,730 mAh battery
Android 4.4 KitKat with EMUI 3.0