For the closing note of yesterday's Samsung's Galaxy S6 edge+ and Galaxy Note5 announcement, Samsung teased us all regarding its upcoming smart watch. Fitted with a round display more reminiscent of traditional watches, the latest smart watch will be designated the Samsung Gear S2 and will succeed the incumbent Gear S.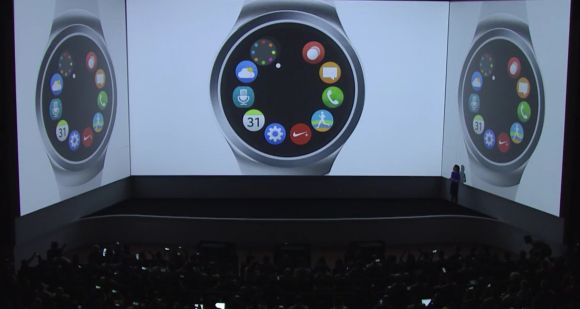 Defying all previously speculated monickers as the Samsung Gear A (codenamed Orbis), the new watch is still running on Tizen and it now offers rotary bezel ring interface as a brand new form of interaction. From the pictures that we have seen, the design looks a little similar to LG's Watch Urbane LTE, which is based on WebOS. Unlike its predecessor, the Gear S2 is expected to cut down on non-essential features like a camera and infrared blaster to save cost and to focus on better functionality.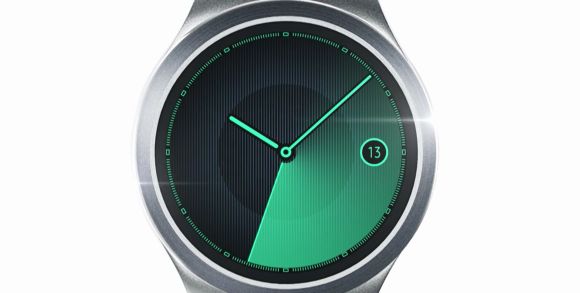 With Apple's new Watch now flexing its might, Samsung is expected to launch as many as 3 distinctive line ups that offers coverage for different price ranges being differentiated by the types of materials used. As it is personal piece of technology that's also a fashion statement, the new watch needs to be an optimal blend of form and function in order to win over the public approval. Stay tuned for the Gear S2's grand reveal on 3rd September in Berlin at IFA 2015.