Samsung US may have jumped the gun and revealed all the juicy details about its as of yet unannounced Galaxy S6 Active. The full specs and manual have been released while the design has also been prematurely revealed, confirming all the prior leaks.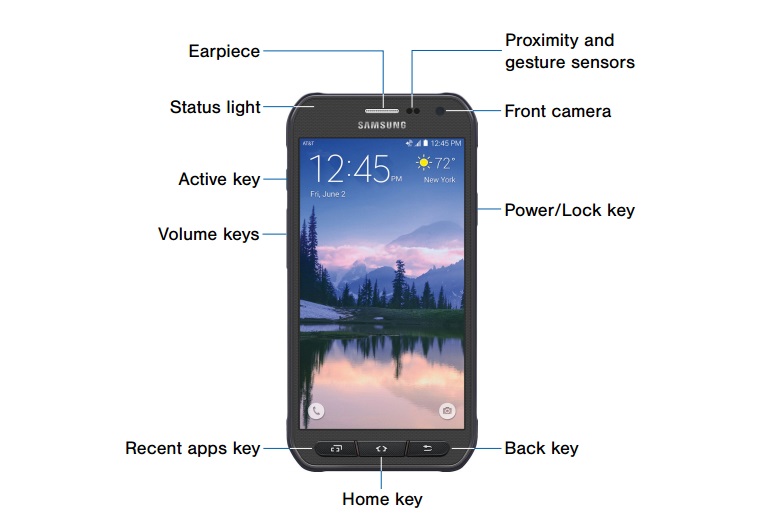 What's strange about the S6 Active is that its listed specs are almost identical to the regular Galaxy S6. While previous leaks have stated that the Active will not feature a fingerprint sensor but will have a battery with a higher capacity and a MicroSD slot, its specs are a 5.1" Quad HD Super AMOLED display, Exynos 7420 Chip with 8-core processor, 32 GB non-extendable storage, a 16 MP rear and 5 MP front camera and a battery with 2,550 mAh capacity.
The Galaxy S6 Active even has the same dimensions and weighs the same as its S6 counterpart, 143.5 x 70.6 x 6.85 mm and 138 g. It also has the same hardware control keys as its predecessor the S5 Active and an additional Active key on the left. As the moniker suggests, the S6 Active is water and dust-proof but there's no word yet on MIL-STD-810G certification which will add salt, humidity, rain, vibration, solar radiation, transport and shock resistance.
In terms of colors, the Galaxy S6 Active is expected to launch in Cameo White and Titanium Black with probably more paint jobs to be revealed.
As Samsung has already prepped its product page, we should expect a formal reveal of the S6 Active in the near future. Stay tuned for further updates.