Well, well, well… The official pricing for the Apple iPhone X has finally revealed! Apple today updated its Malaysian website revealing the prices of the iPhone X.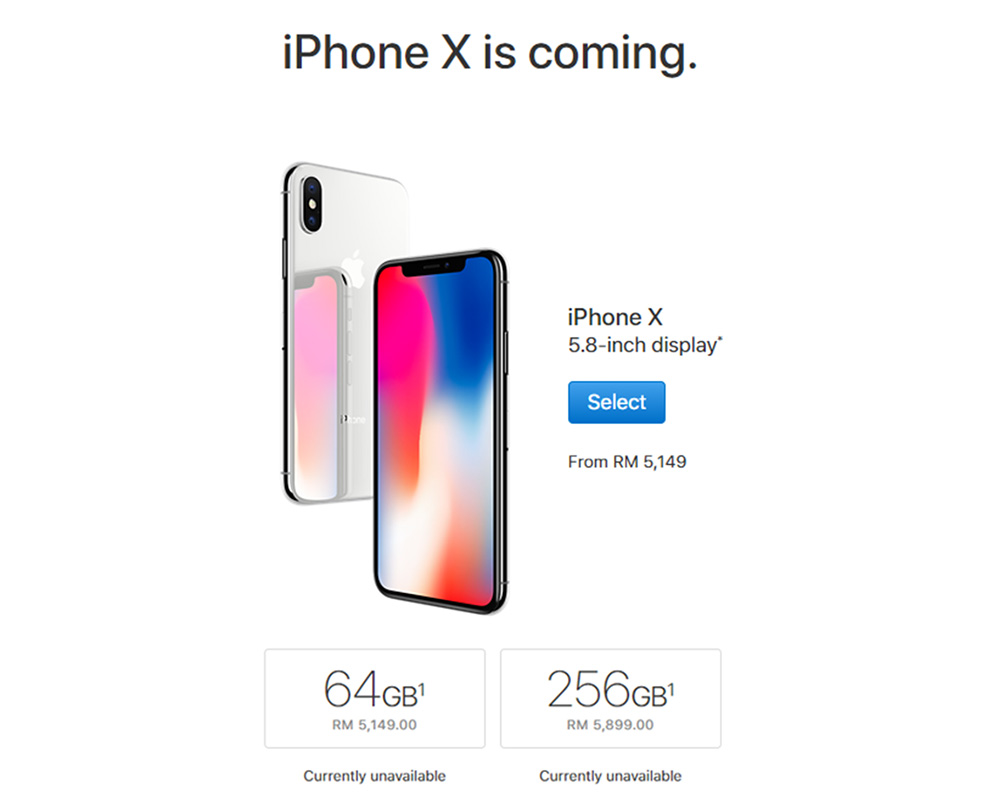 Yup, as you can see from the image above. The 64GB variant iPhone X is priced at RM5,149, while the 256GB variant is priced at RM5,899. These prices are way more expensive than expected given that the 64GB and 256GB variants retail for $999 (around RM4,200) and $1,150 (around RM4,850), respectively, in the United States.
Unfortunately, Apple hasn't revealed the official available date at the moment. If you are thinking to get one, it's better to start saving your money now.