Xiaomi is ready to unveil some new devices and is building up the hype with its marketing campaign. The Chinese tech company has posted 4 mysterious pictures on the company's official Weibo account, leading up to its reveal event on July 16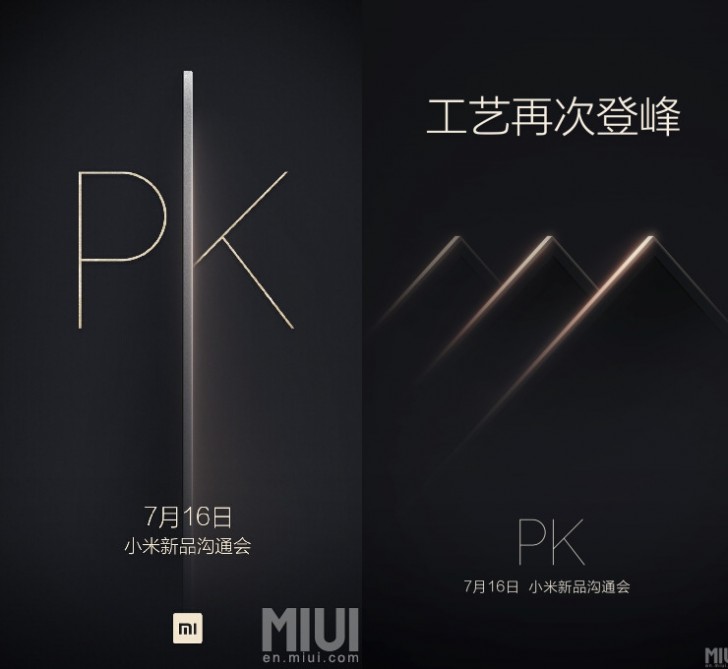 All of the pictures share a PK logo, a cryptic picture and a slogan. The first picture which looks like the frame of a smartphone means tradition. The second one with the 3 frame means 'The art of craft has reached a new level'.
The third picture doesn't reveal much – the text is 'Refinement on all sides'. The fourth and final picture shows a USB cable with a tiny Mii box at the end. This picture may hint at a Mii TV smart box, or alternatively it may also hint a USB-C switch.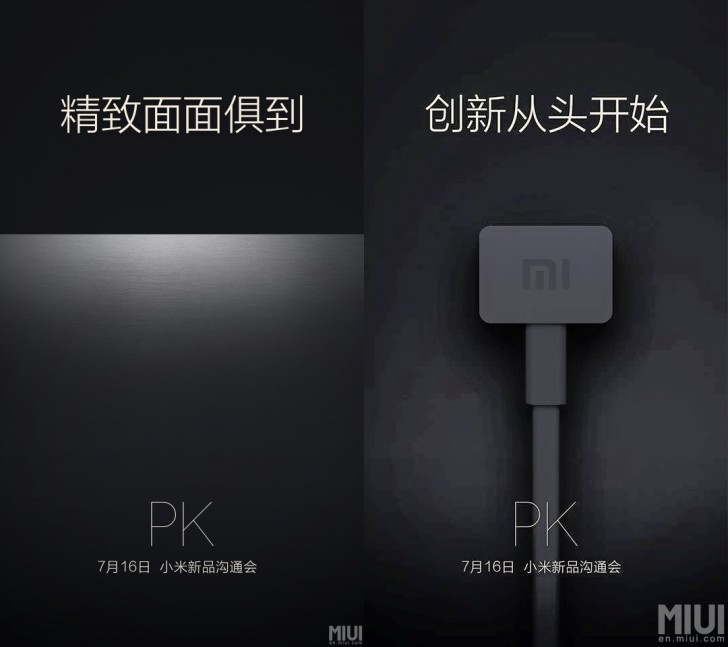 There have been a couple of Xiaomi smartphones that have been in the realm of rumor for some time now- the Redmi Note 2 and the Mi 5/Mi 5 Plus. Both the Redmi Note and the Mi 4 are due for a successor and thus a new smartphone in either line is due.
Previous leaks have suggested the Redmi Note 2 will come with a 1080p display and would have either a Qualcomm Snapdragon 615 SoC or a MediaTek MT6795 under the hood with 2 GB RAM. Other rumored specs include a 16 GB internal storage, a 3,020 mAh battery and metal body.
Meanwhile, the Xiaomi Mi 5 and Mi 5 Plus rumors are apparently set as successors to the Mi Note series. The vanilla Mi 5 should ship with a 5.2″ Quad HD screen, being running on a Snapdragon 810 chip, a 16 MP rear and a 13 MP front camera, all being powered by a 3,000 mAh battery.
The larger Mi 5 Plus should pack a 5.7″ Quad HD display, running on a slightly more powerful Snapdragon 820 SoC, including a 23 MP OIS rear camera and a 12 MP front selfie shooter, plus powered by a 3,500 mAh battery.
As the most recent Note is already 16 months old, we would like to bet that the Redmi Note 2 would be the more probable reveal.
Besides that we can also speculate on the meaning of the other teasers – maybe they hint for a new line of Xiaomi Mi TVs and a possible brand new TV smart box.