Introduction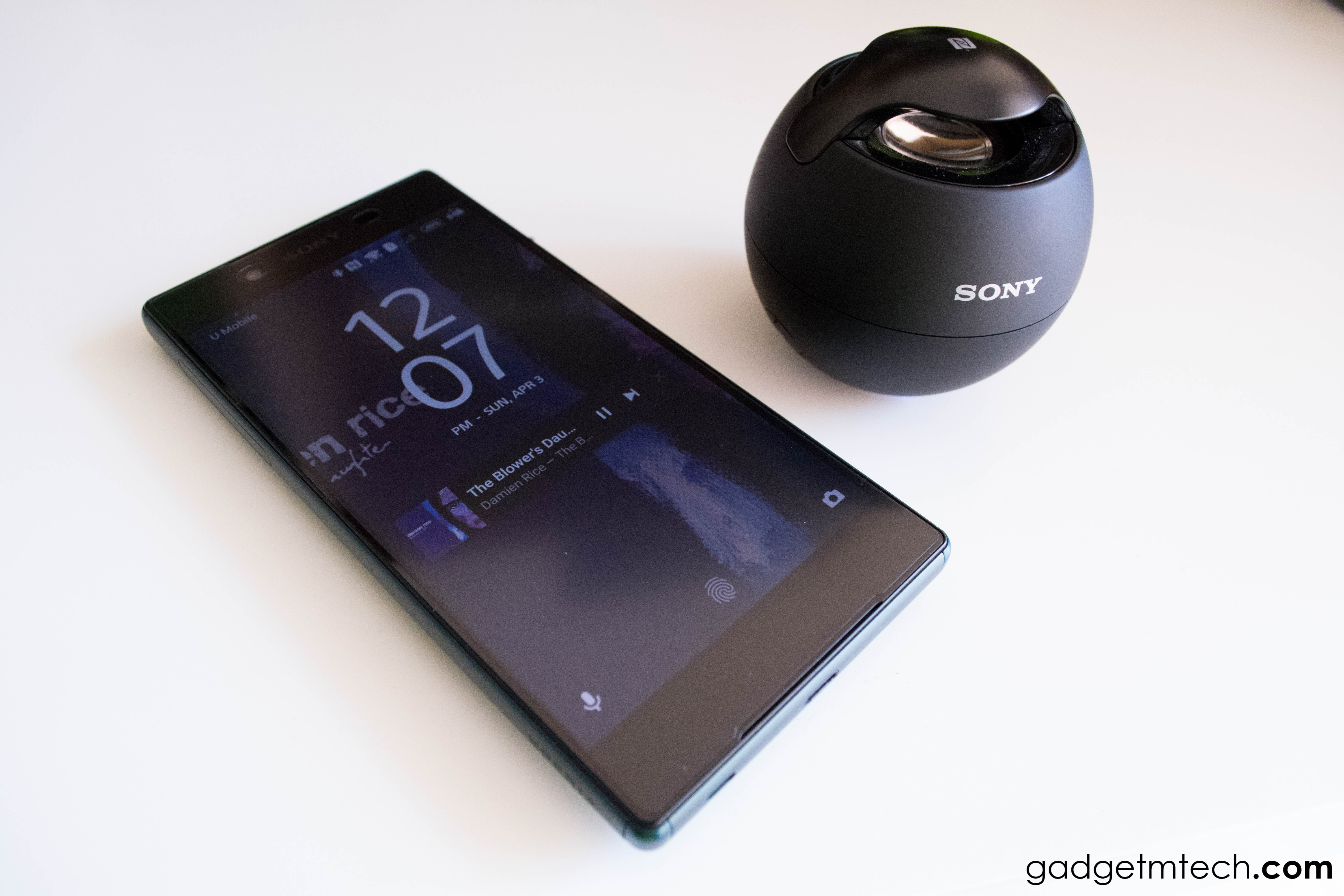 Earlier this month I attended the OPPO F1 Plus media launch. As usual, those familiar faces were there as well. So it was during the refreshment time, when a big boss asked me why am I still using this overheating device (Sony Xperia Z5 Dual)? I couldn't answer him, and at the same time, I realized that I didn't even publish a full review of the Xperia Z5 Dual. Yeah, it's kinda bad when a company gave you a product as an appreciation, but you did nothing. That's what I feel. Well, here is the editorial about "Why am I still using the Sony Xperia Z5 Dual?", and also sort of another way to review the device.
#1 – I'm a Sony fan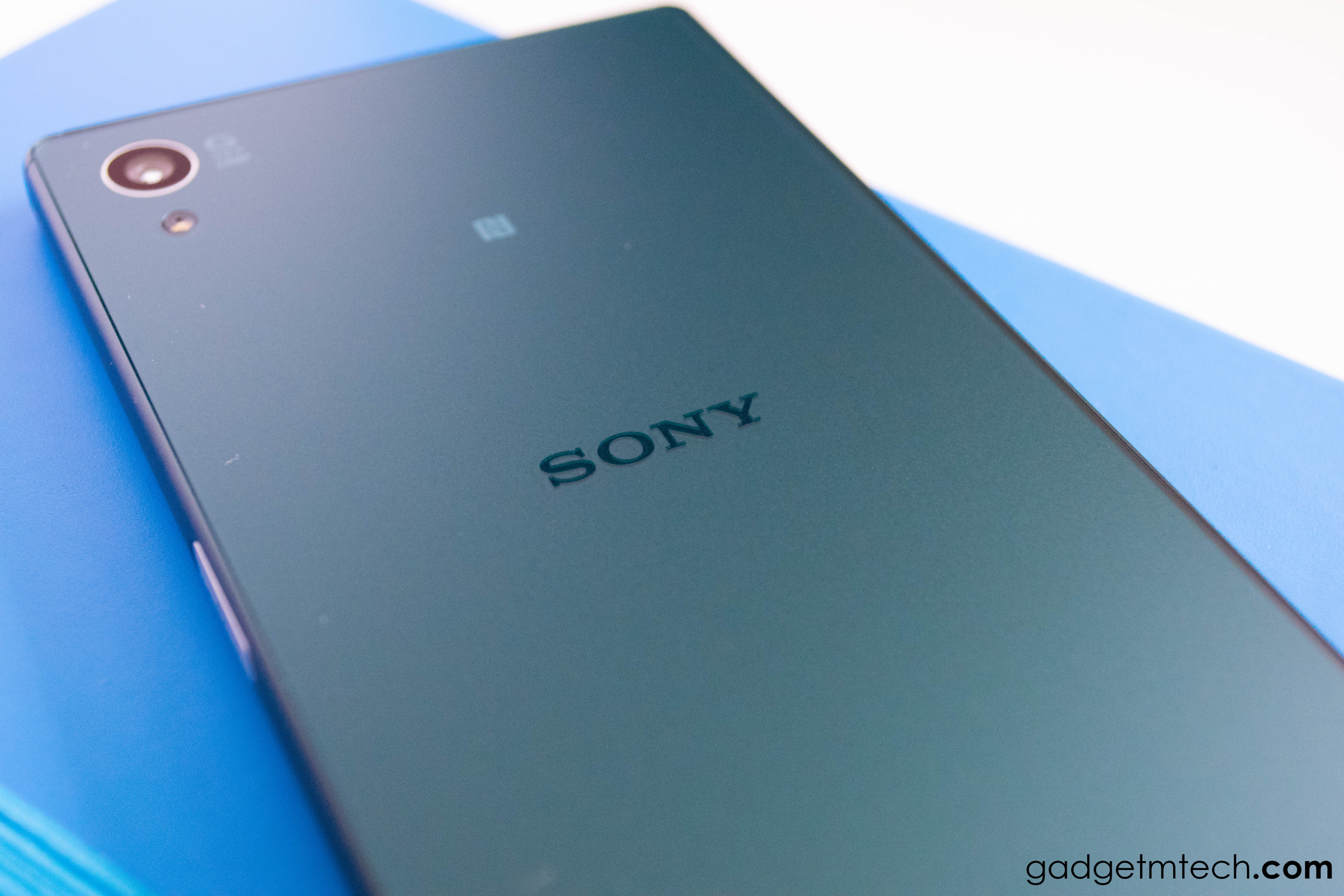 Let me be honest, I'm actually a Sony fan besides HTC. That's been said, HTC and Sony are my favorite manufacturers, but it doesn't mean that I will only write positive reviews about their products. Every review I published are all true, those companies did not pay me to write reviews.
Being a Sony fan for so many years, it's really hard for me to say "No!" to Sony. Trust me, if I'm rich enough, I could have bought the products in Alpha (Camera), BRAVIA (TV), PlayStation (Gaming Platform) and Xperia (Smartphone) lineups.
#2 – IP65/68 Water and Dust Resistance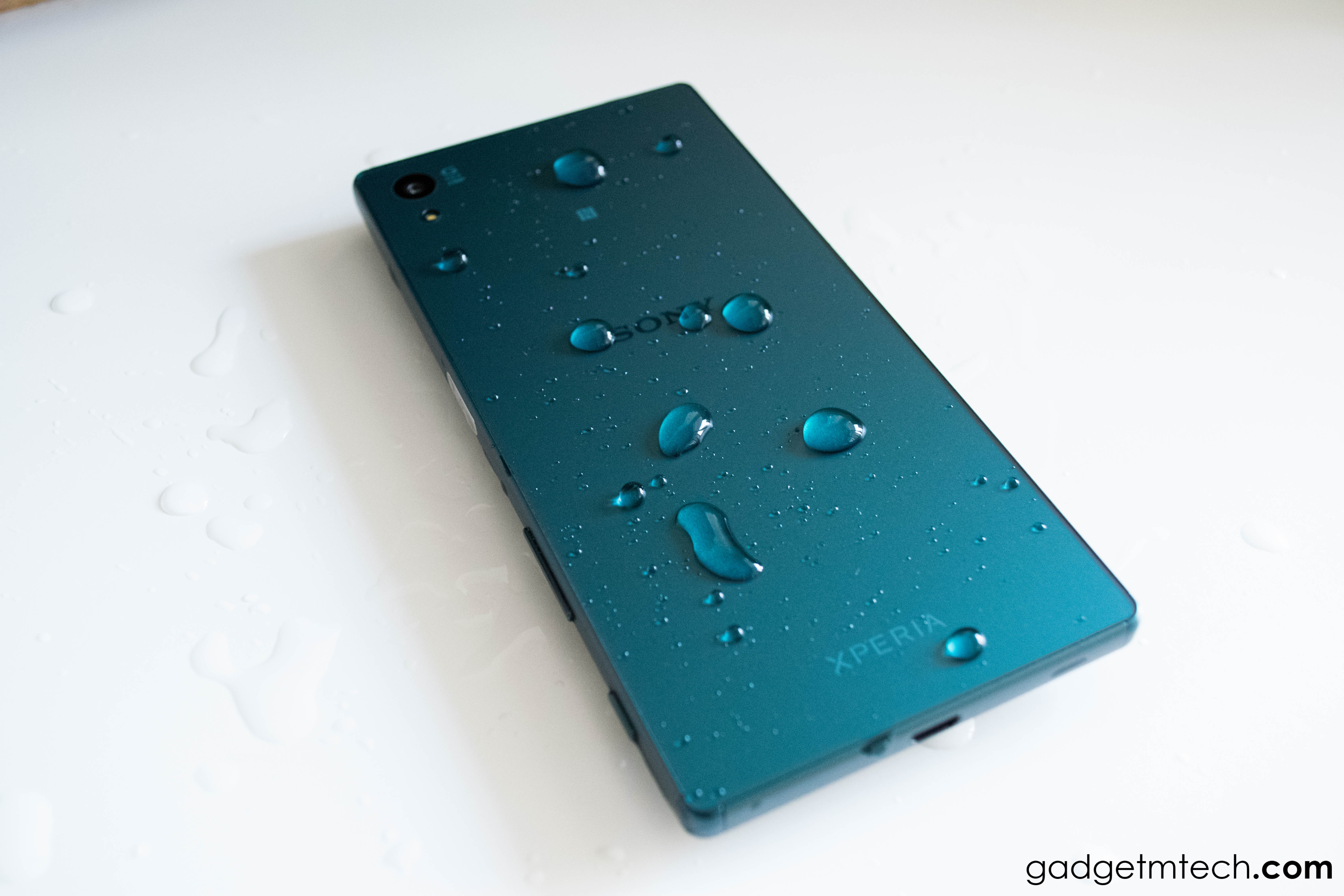 Sony flagships are well known with its water and dust resistance feature. For this time, the Z5 features IP65 and IP68 certifications for water and dust resistance. Unlike its predecessor, the 3.5 mm jack and Micro USB port are now capless. However, it doesn't mean that the device is waterproof. Sony has officially stated that it's better not to use the device underwater. Well, I did actually try to submerge the phone underwater and take a few photos, but please don't try this as Sony probably will not take any responsibilities if anything happens to your device.
So, what's the use when you can't use it underwater? Let's think in this way, your device got extra protection against water, which means you don't need to be afraid using the phone even if it's raining. Plus, if your phone gets dirty, you can just use clean water to "wash" it.
#3 – Impressive 23 MP Camera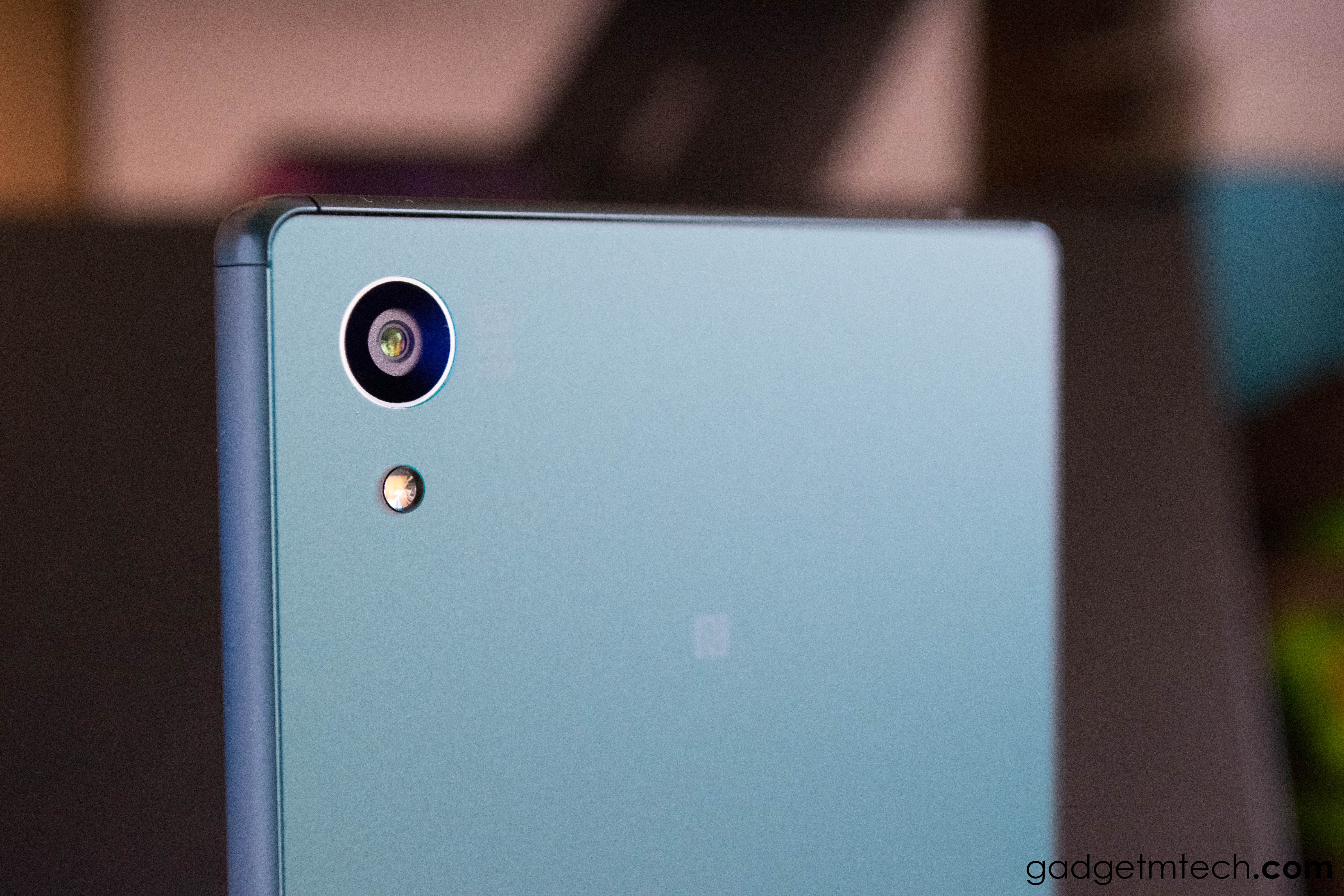 Sony is a company that produces great camera sensors, but the funny thing is its smartphones don't have the best cameras out there compared to other flagships, which actually using Sony sensors as well. I do like the Z5's camera, even though it's not the best. The focus speed is pretty fast and I'm amazed by how well the SteadyShot works to record steady videos, not to forget that the Z5 doesn't have OIS.
           
 Sony Xperia Z5 Dual Camera Samples
The Cons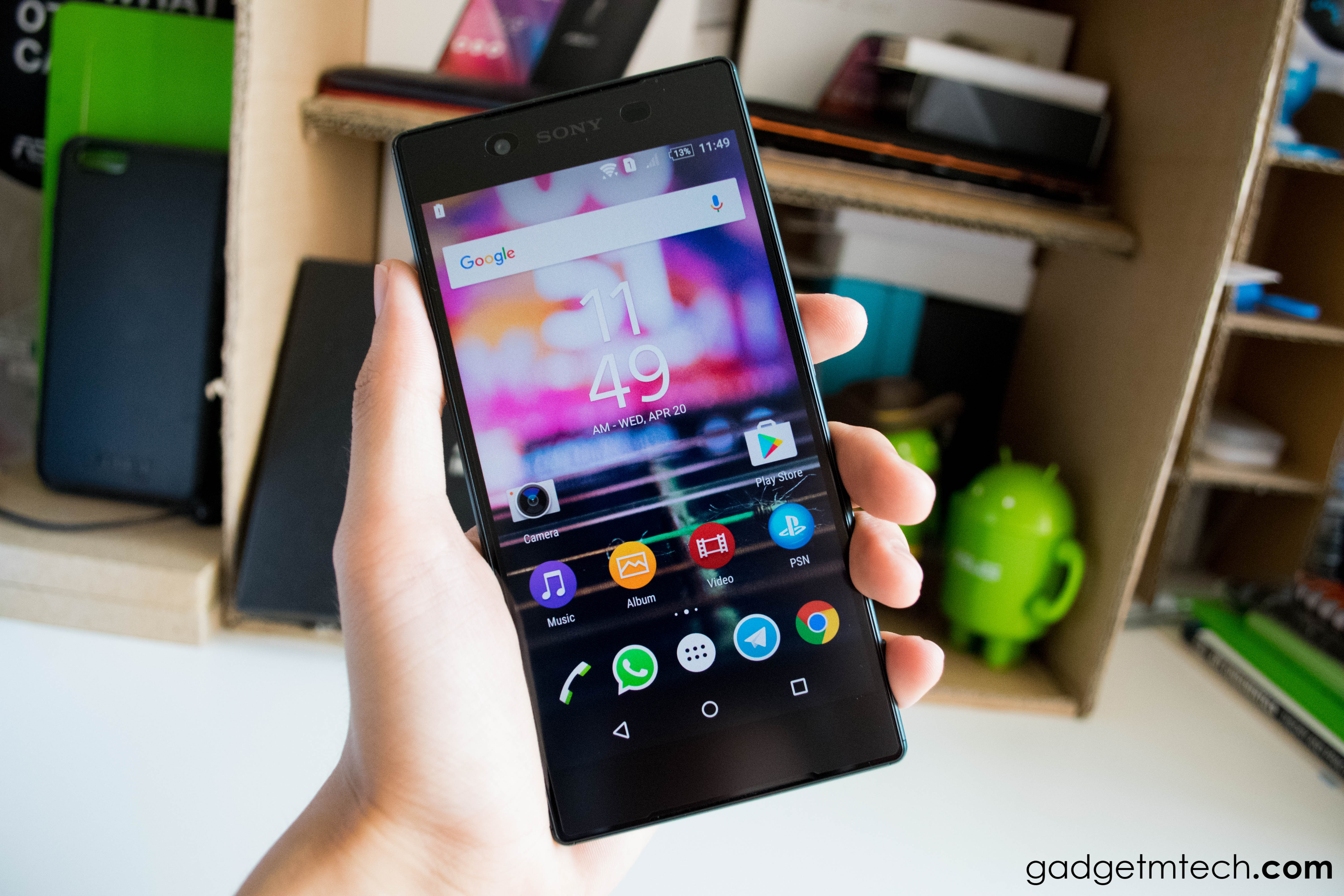 Even though I do like the Z5 a lot, but there are a few things I wish that Sony could have improved. When Sony first announced the device that powered by a Snapdragon 810 SoC, the main concern of the device is the overheating issue. The Z5 gets pretty hot when you are on your mobile data or playing demanding games. Thankfully, it is not as bad as the Z3+ and there's a slight improvement after updating to Android Marshmallow.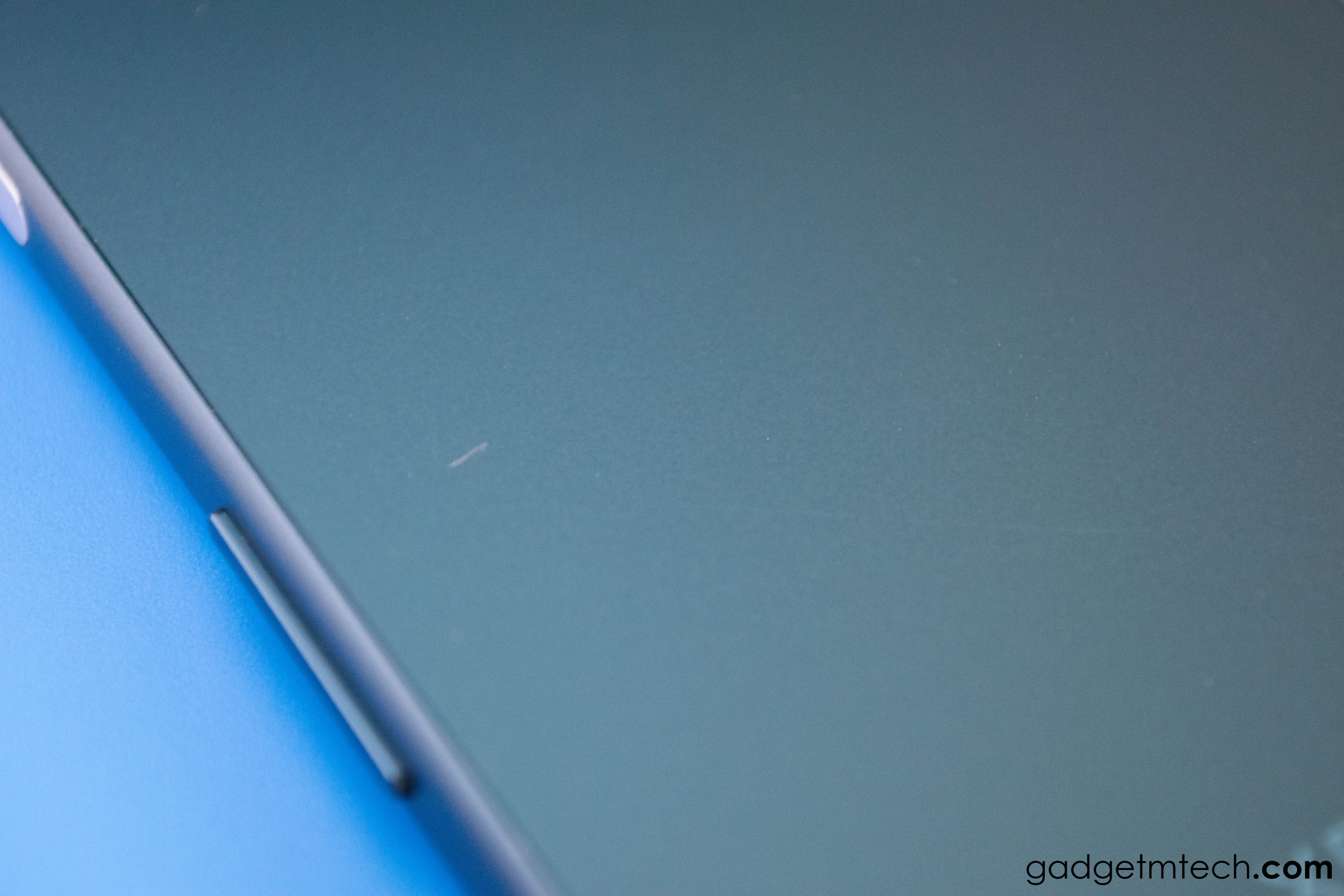 Next up is the durability of the device. The Z5 features a dual-glass design with metal frame. Note that the back of it is actually a frosted glass, which is nice to touch yet slippery. Sadly, the camera lens gets scratched easily and I recently accidentally scratched the frosted glass back as well. It's a pain to see the scars on my Z5, but you have to know that glass is not the toughest material. I just don't understand why the camera lens gets scratched easily, even when I'm using a phone case in the beginning.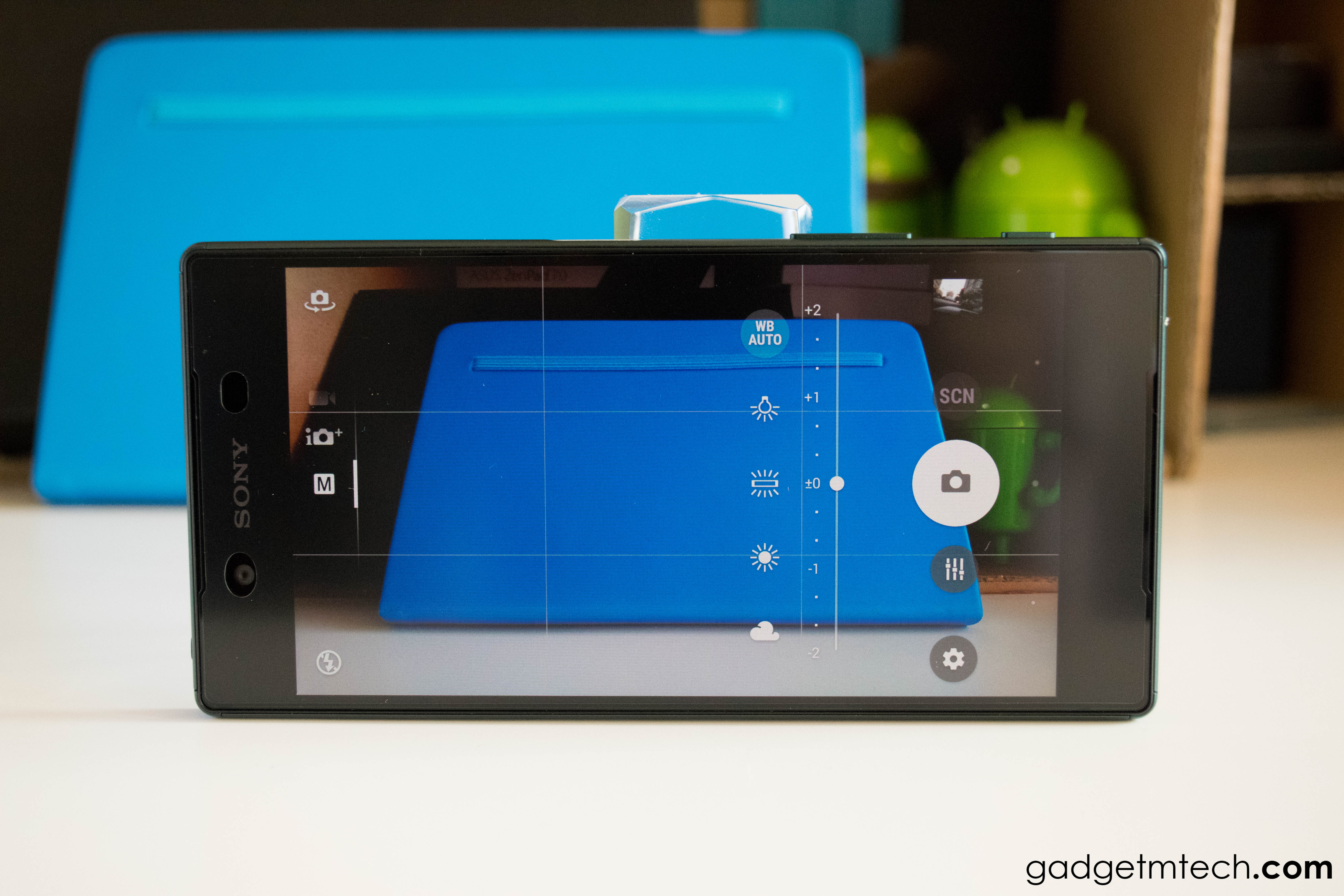 Sony should improve the camera software. The camera app does have a manual mode, but it's not full manual. Plus, there is no RAW capture and yet the company claims that it has the best camera. Additionally, it takes quite a while to load the photo after you just captured it.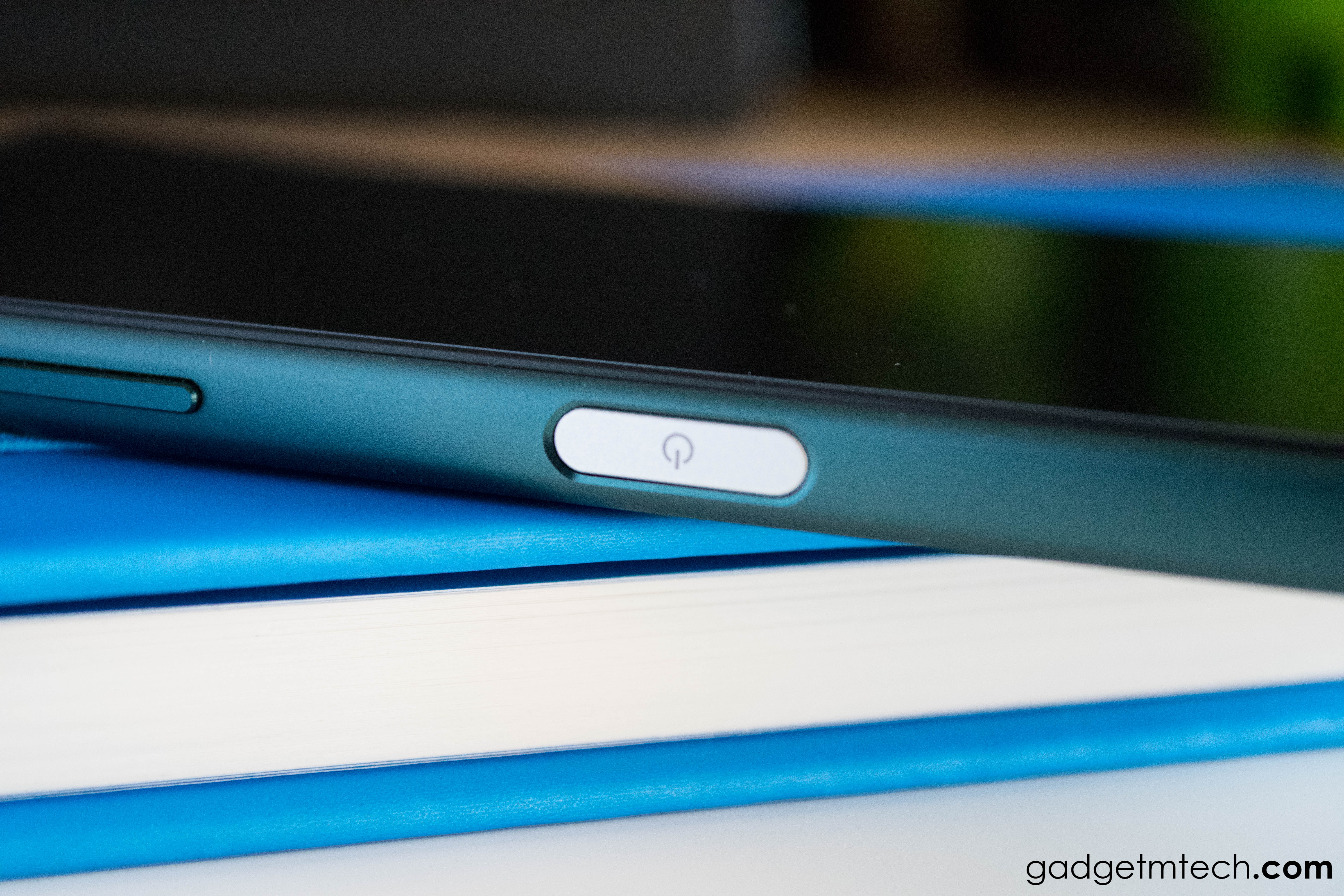 The fingerprint sensor on the Z5 seems good, but it's not to be honest. At first, it seems that doubling up the power button with a fingerprint sensor is a good idea. However, it fails to recognize your fingerprint sometimes, especially when your fingers are wet. I would actually prefer positioning the fingerprint sensor on the back of the device or below the display.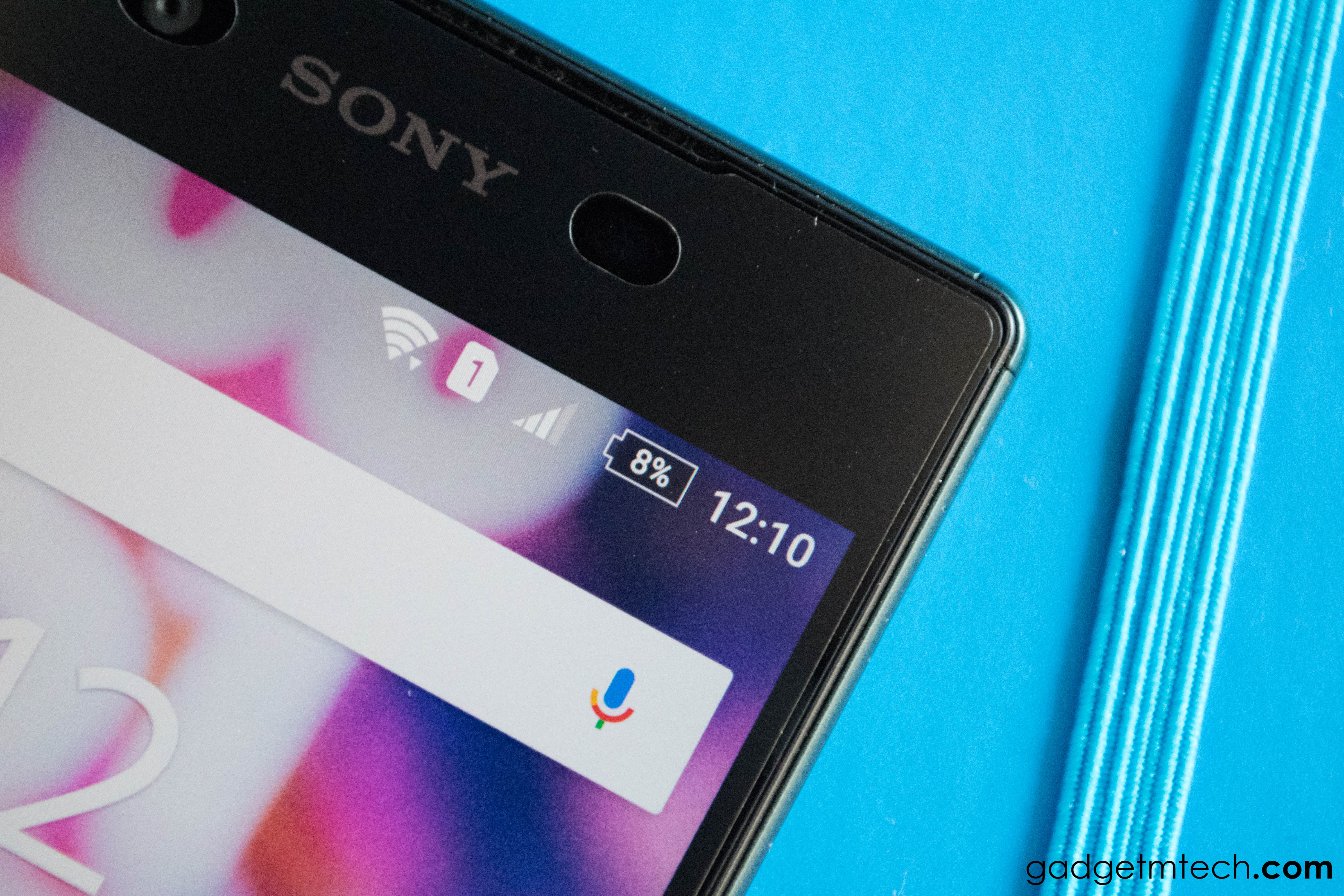 Lastly, the battery life is a bit disappointed. Sony claims that the Z5 has a two-day battery life. Based on my usage, I have to charge the device at least once a day, but I got more than 4 hours of screen-on-time, which is better than the Galaxy S6. Well, it actually depends on how you use the phone. Sony has removed the STAMINA mode after updating to Android Marshmallow.
Final Words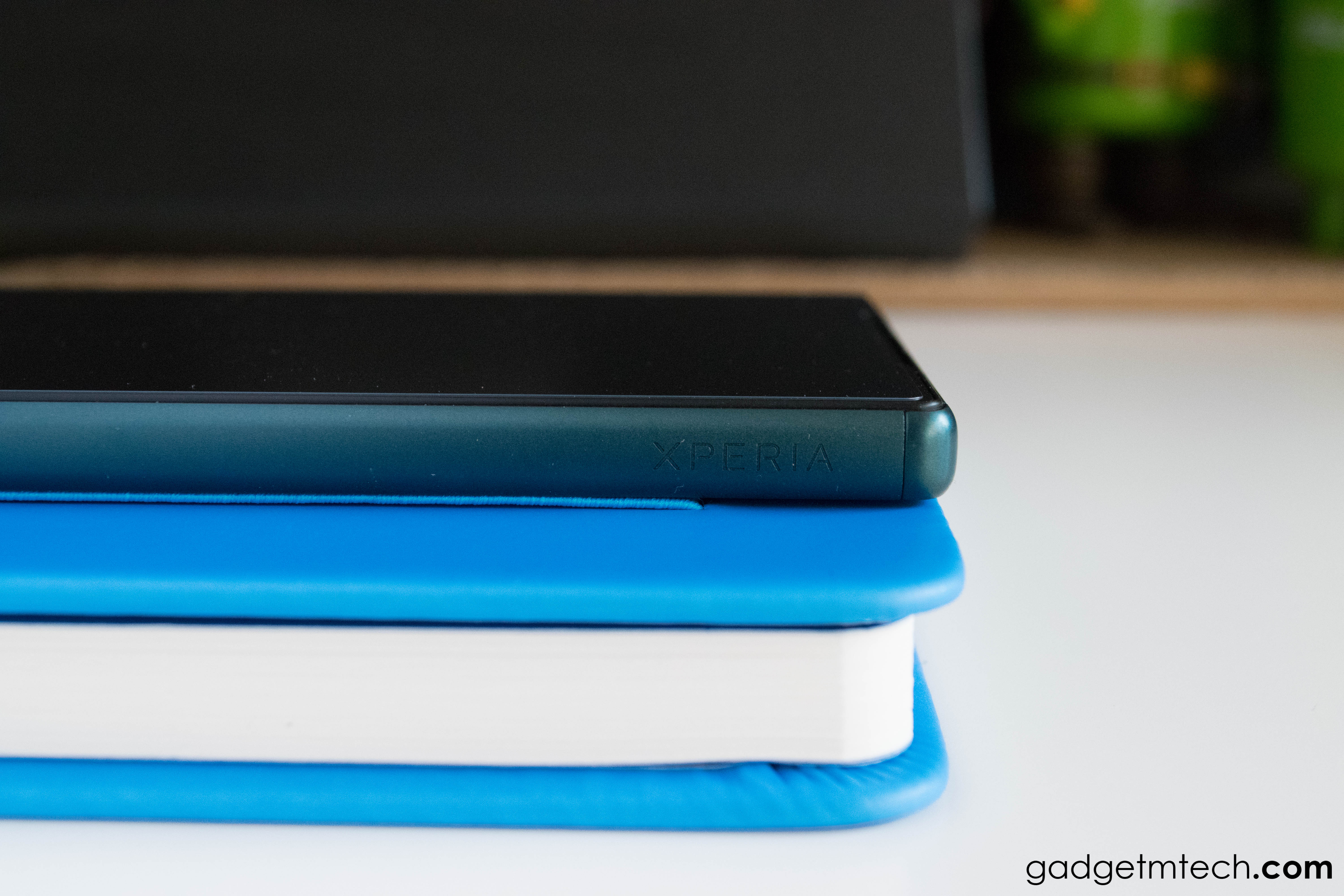 I've been using the Z5 for nearly 5 months, and I really like it a lot. There are more to talk about it, but I guess that's all for this editorial. In case you don't know, the Xperia Z5 is one of the last devices in the Z series, Sony will replace the Z series with the new X series. So, this editorial is kind of a way to pay tribute to the Z series.