Introduction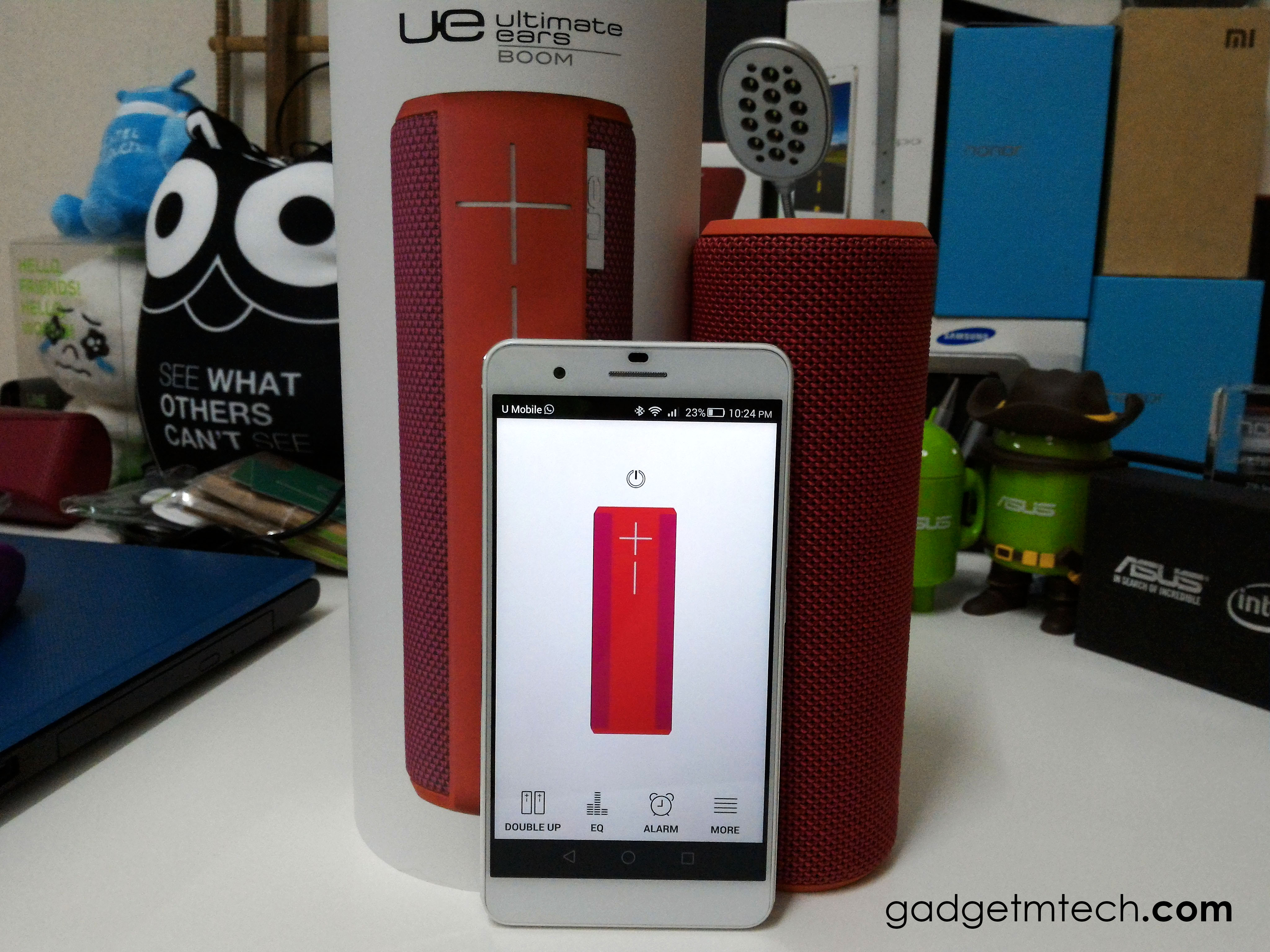 UE a.k.a Ultimate Ears, is a company acquired by Logitech. It is a custom in-ear monitor (IEM), wireless Bluetooth speaker, and earphone manufacturer based in Irvine, California and Newark, California. The company recently launched its latest wireless Bluetooth speaker, UE BOOM, in Malaysia. Yay or nay? You'll find out in the full review.
Design: Pencil Case Look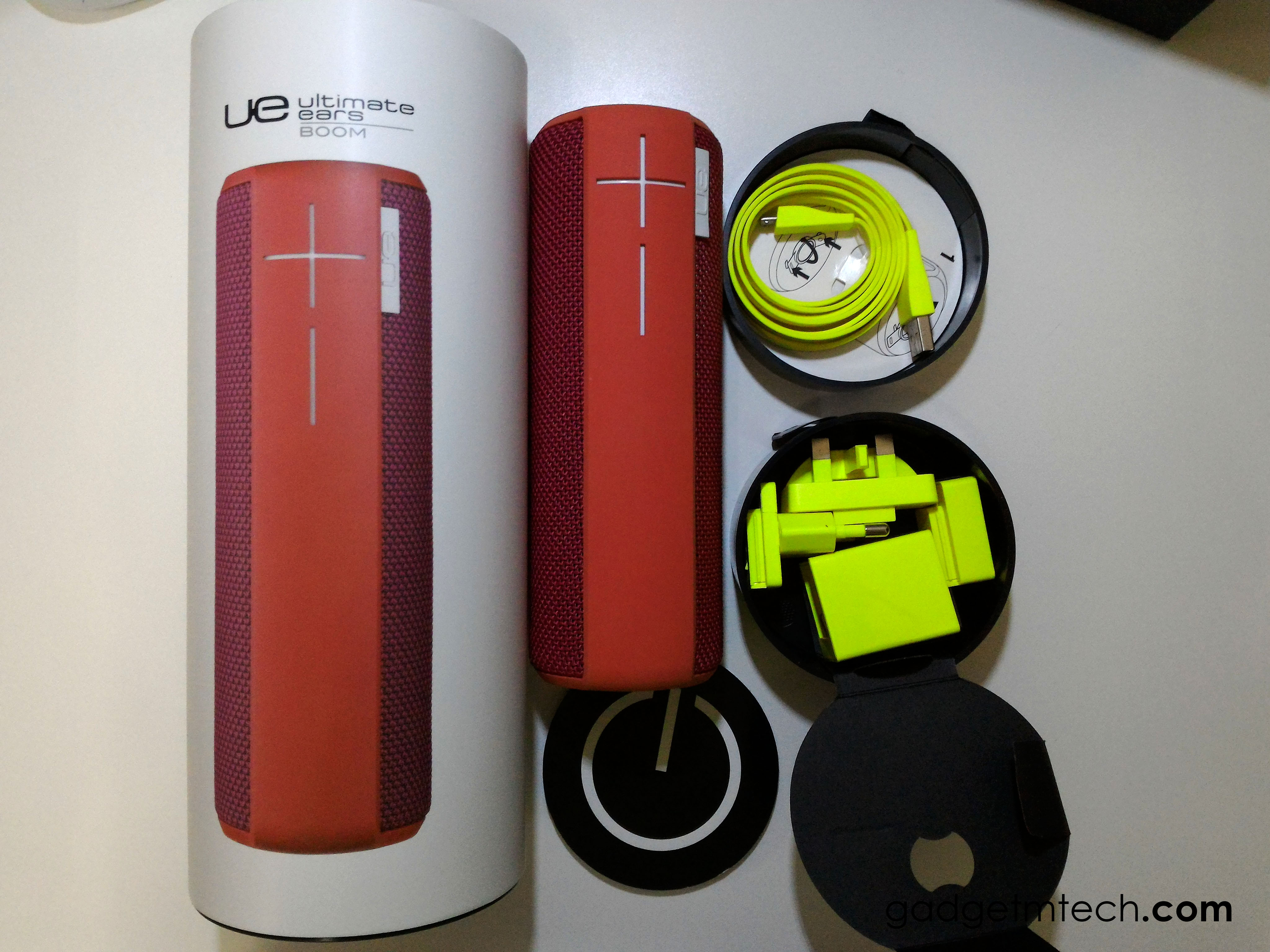 When I first unboxed the UE BOOM, it took quite a while to realize that it's a wireless Bluetooth speaker instead of a pencil case. Indeed, it looks like a pencil case, but who would really spend a few hundred bucks just to get a pencil case. I must have lost my senses!
The BOOM comes in six different colors – red, black, white, blue, pink, and moss green. Our review unit is the pink version. The device is designed to sit horizontally or vertically, though it seems that placing it vertically is a better choice.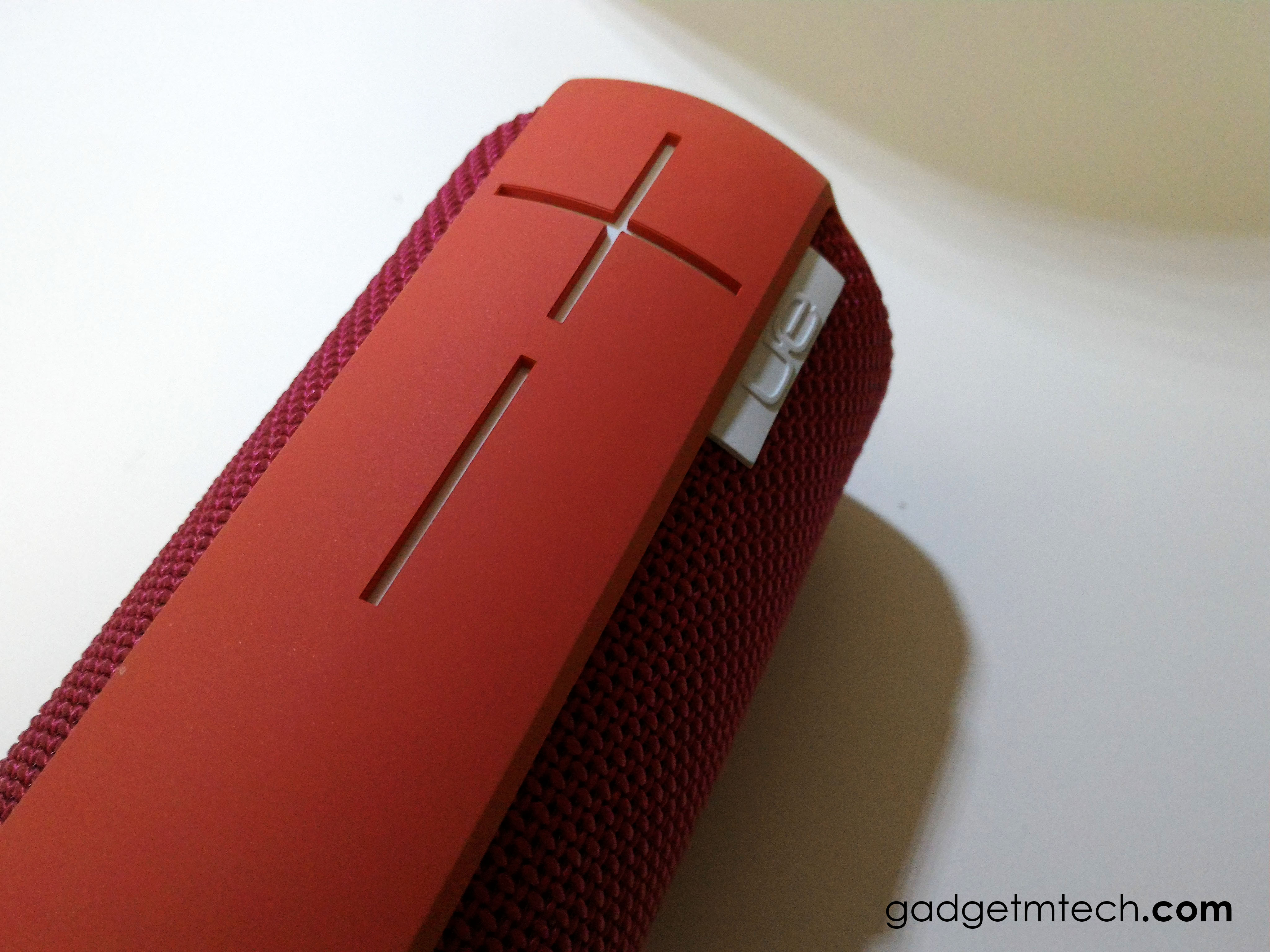 Looking at the side of the speaker you'll see both plus and minus signs. It looks like both signs are just for design purpose but they actually function as volume buttons, though it requires more force to click.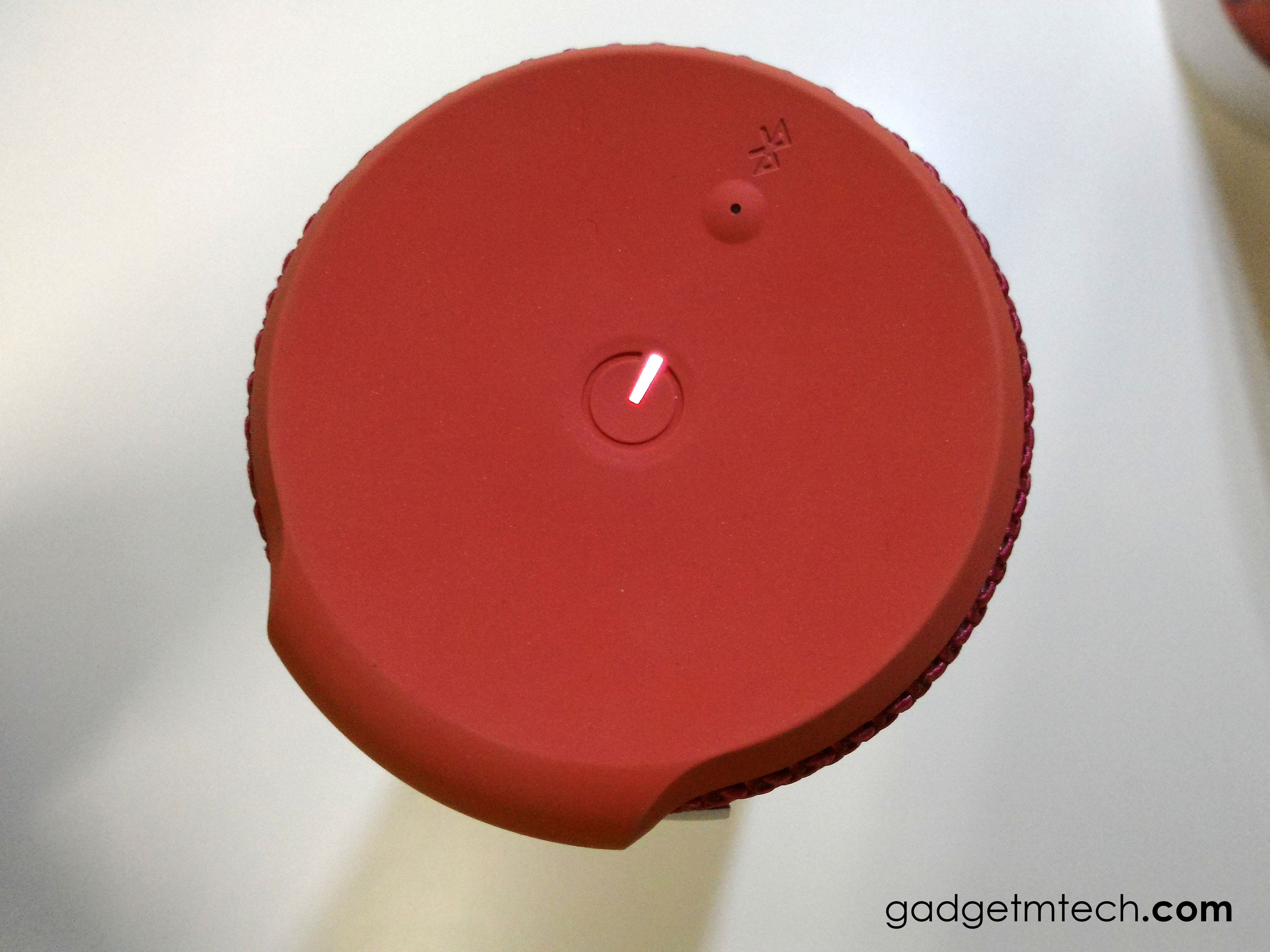 The power and Bluetooth buttons are at the top of the speaker. It lights up when you're connected to a Bluetooth device.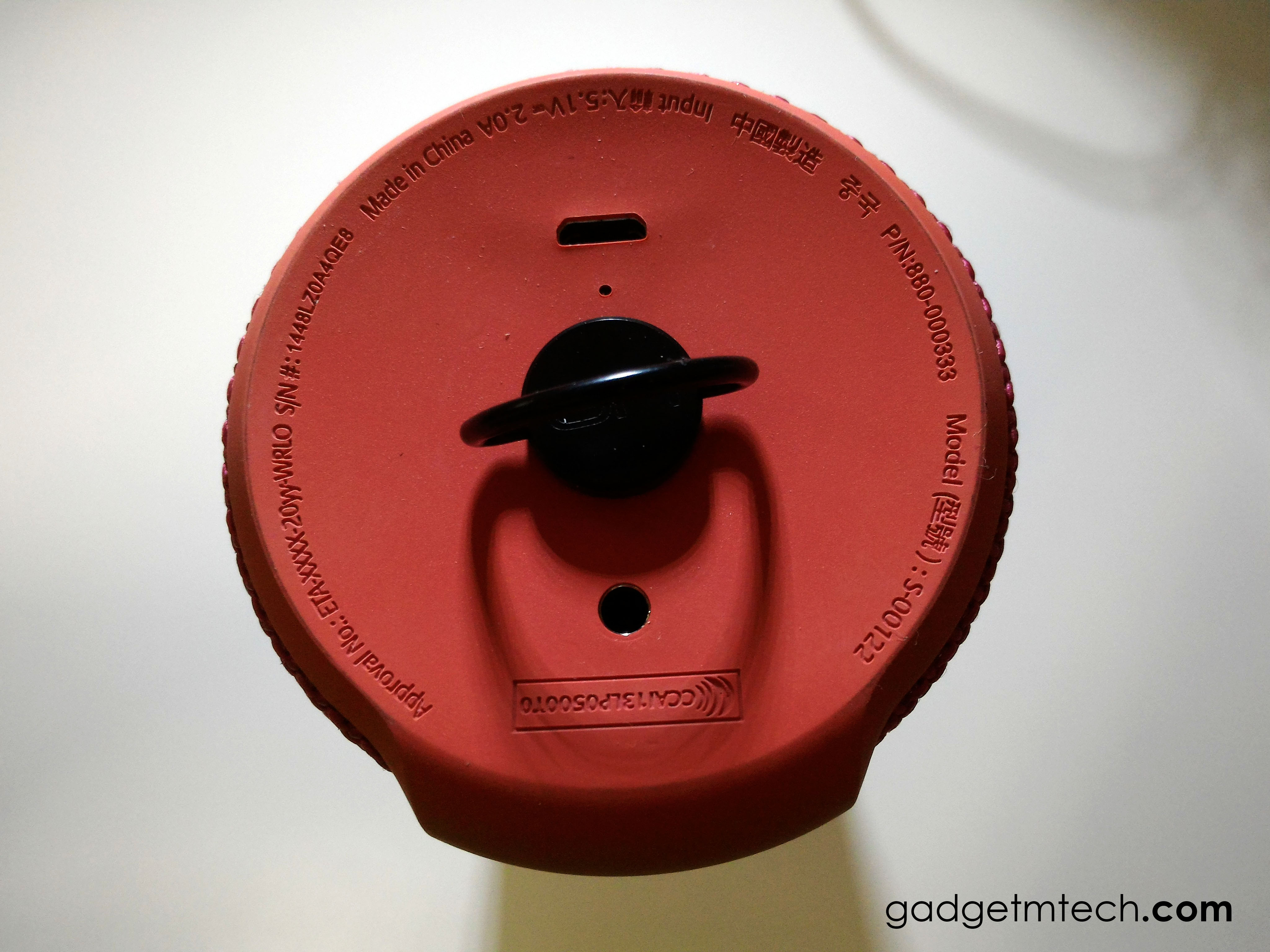 On the end of the speaker where the audio jack and USB port are, and there's a hook,  which means you can clip the speaker to your backpack. If you unscrew that hook, you'll find a threaded tripod mount.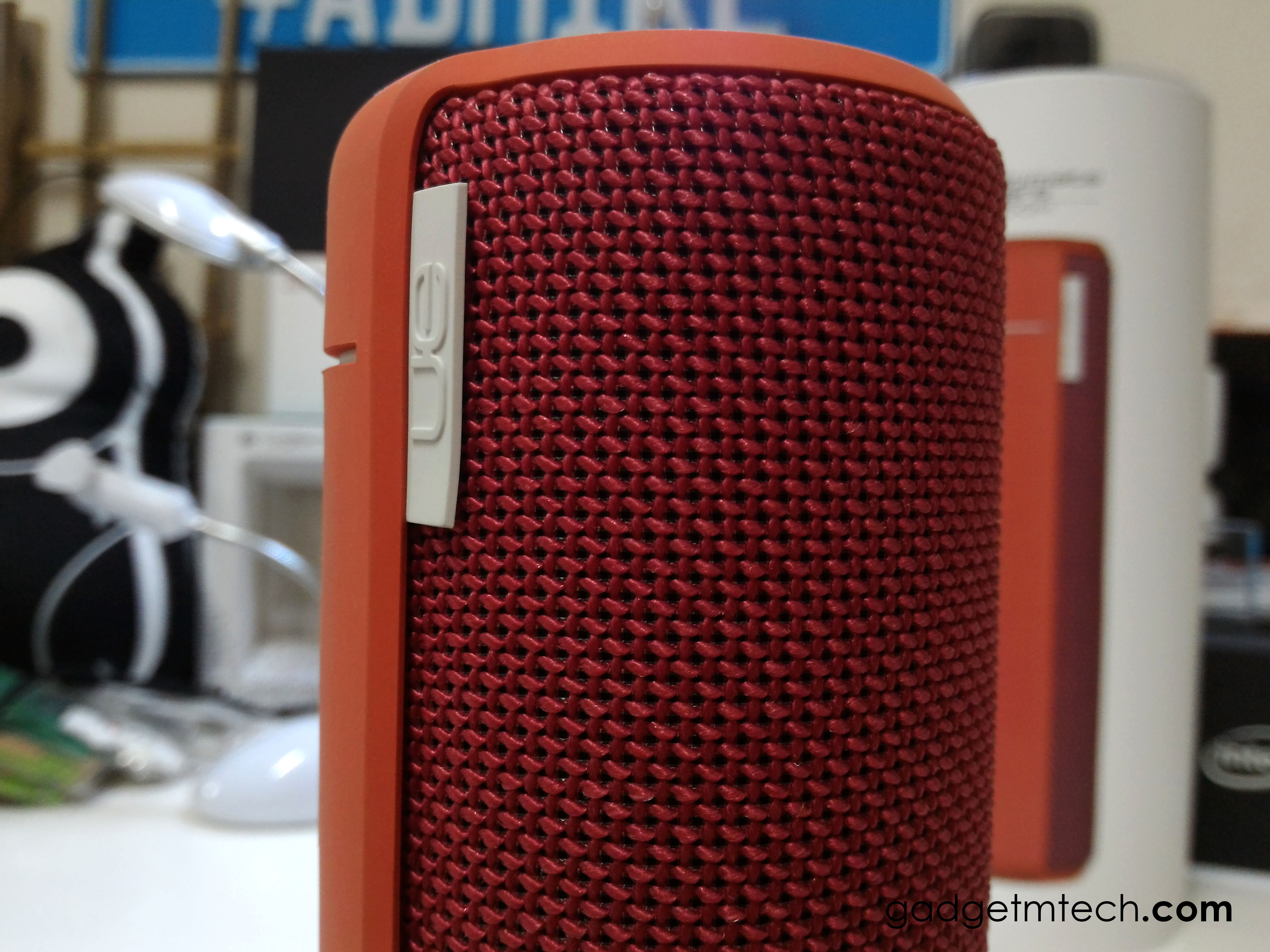 Part of the speaker is made up of soft touch rubberized finish, so it's easy to show the the oil from your skin or dirt and grime over time.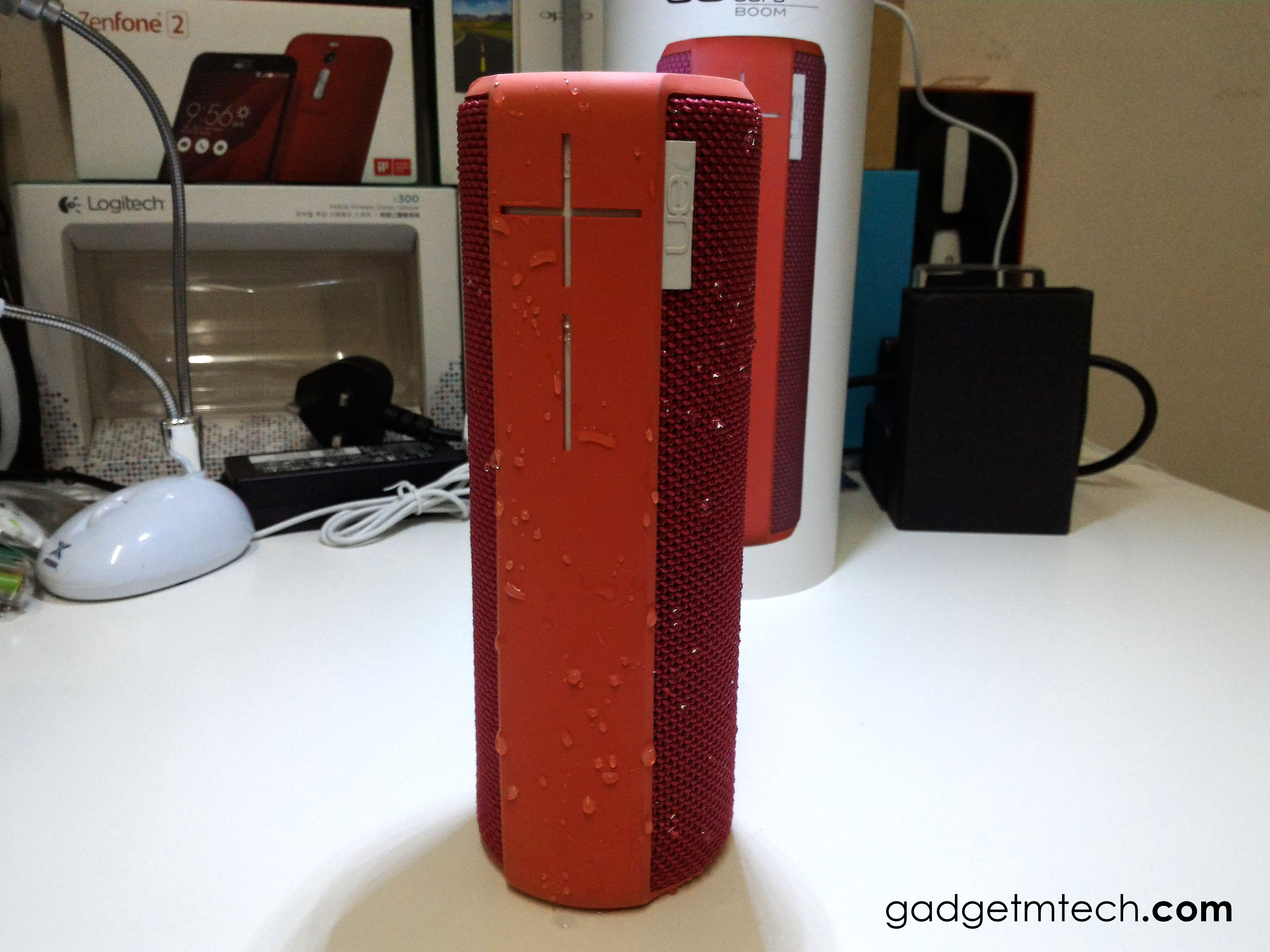 Thankfully, the UE BOOM is IPx4 water resistance. You can simply just wash it to clean it up. However, it's not recommended to submerge the UE BOOM under water. And yeah, the audio jack and USB port are uncovered by default, but you can find the flap in the retail package and keep it covered tight.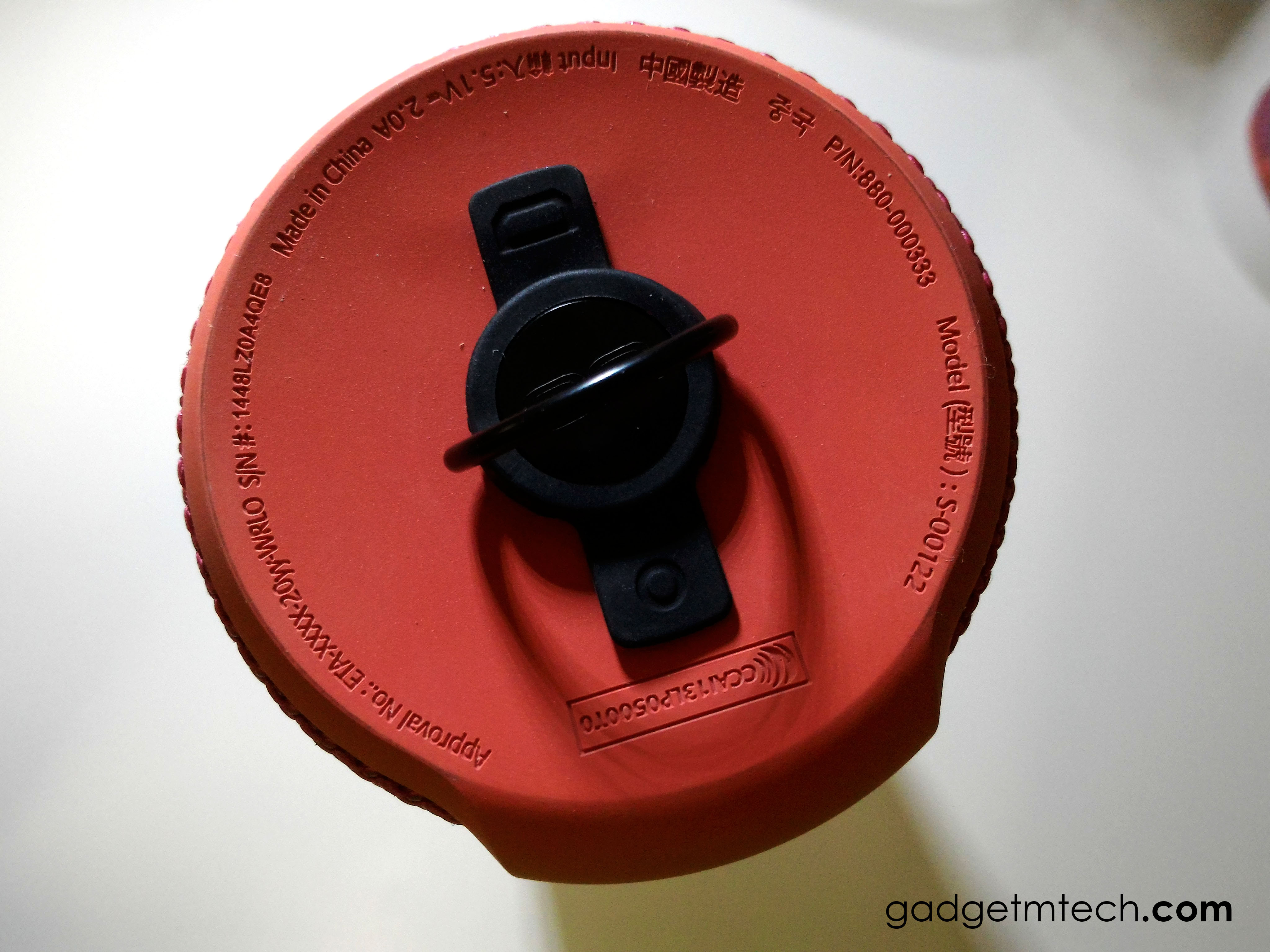 Performance: 360-degree Loud and Clear Speaker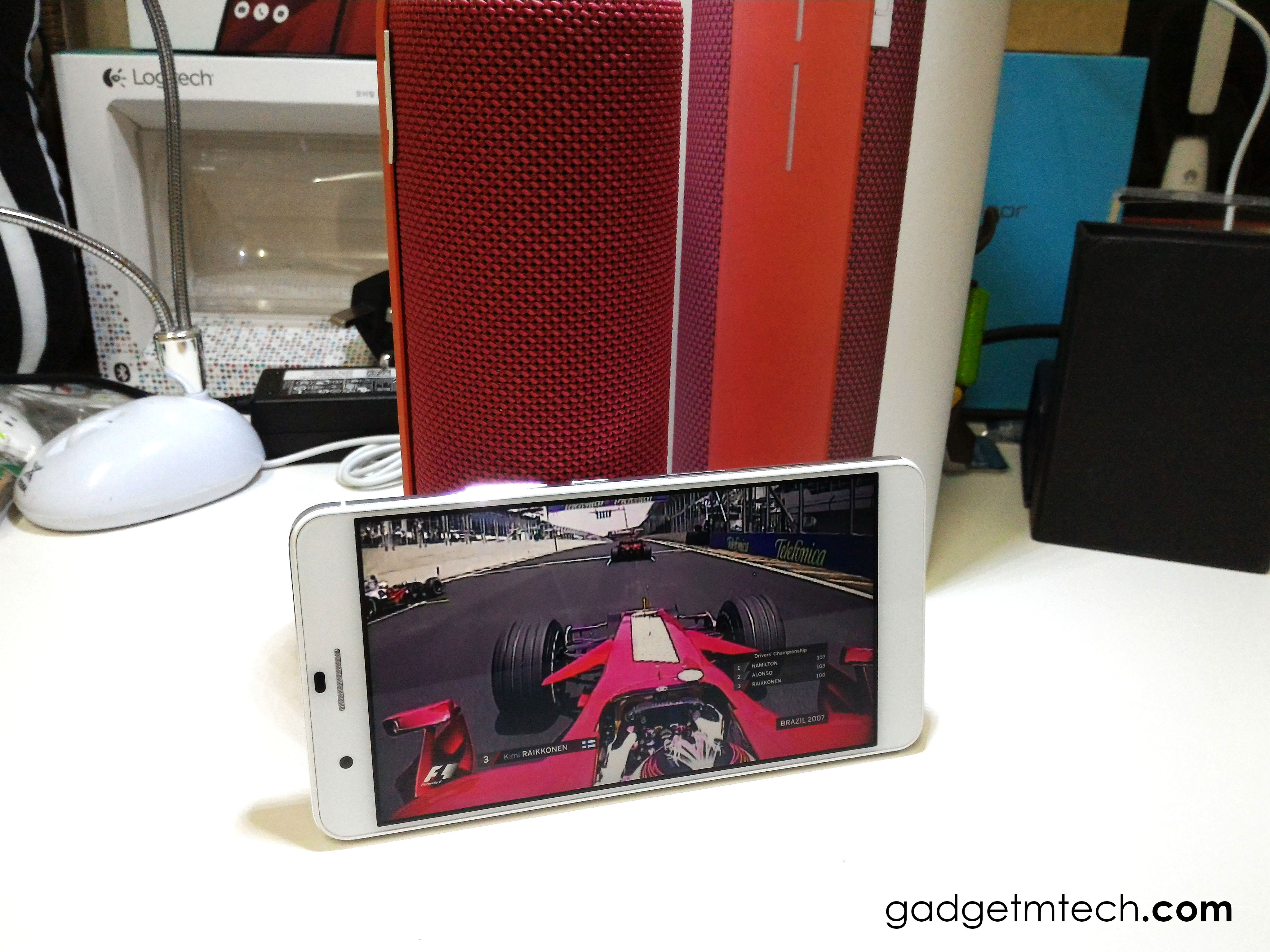 The UE BOOM is a 360-degree wireless speaker and it plays very loud despite the size is pretty compact.  It features two 1.5″ 4 Ohm drivers and two 2″ Passive Radiators. Seriously, it's hard to believe that a compact Bluetooth speaker is able to deliver loud and clear audio. To pair with it, you can either turn your device Bluetooth on or just tap to pair. It's because the UE BOOM supports NFC connectivity too, so you can just turn on NFC on your device and pair it. Simple and easy, but doesn't save any time to be honest.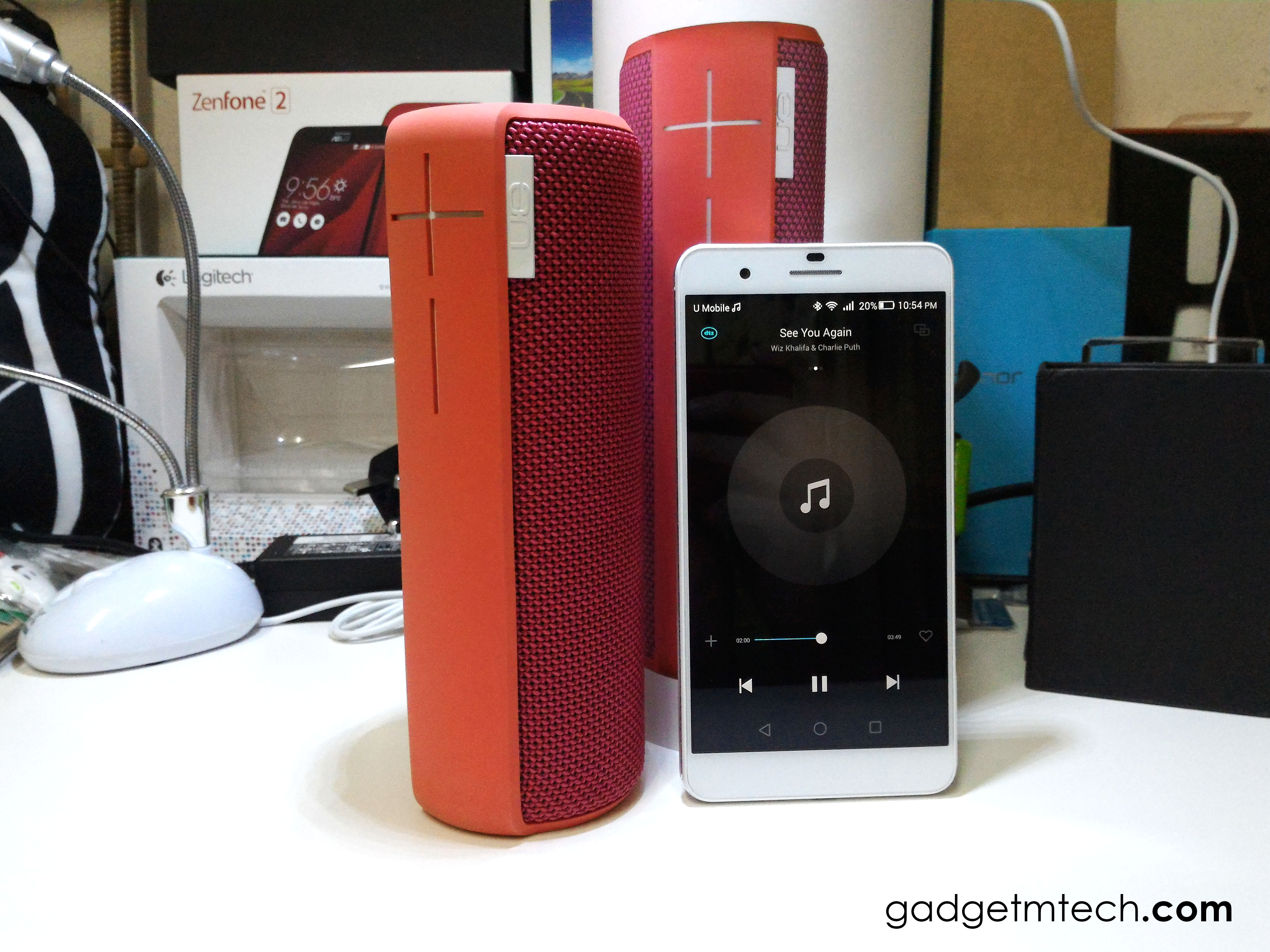 True the UE BOOM is a decent Bluetooth speaker and it's the strongest in the mid-range. But there's a thing to complain about it, it just doesn't deliver a ton of bass. Well, it's disappointed as the speaker doesn't perform like what UE has promoted about its deep bass. All I have to say about the UE BOOM is I'm impressed that it is able to play very loud for its size, though mostly I'll keep the volume at 30%.
Software: The App Controls Everything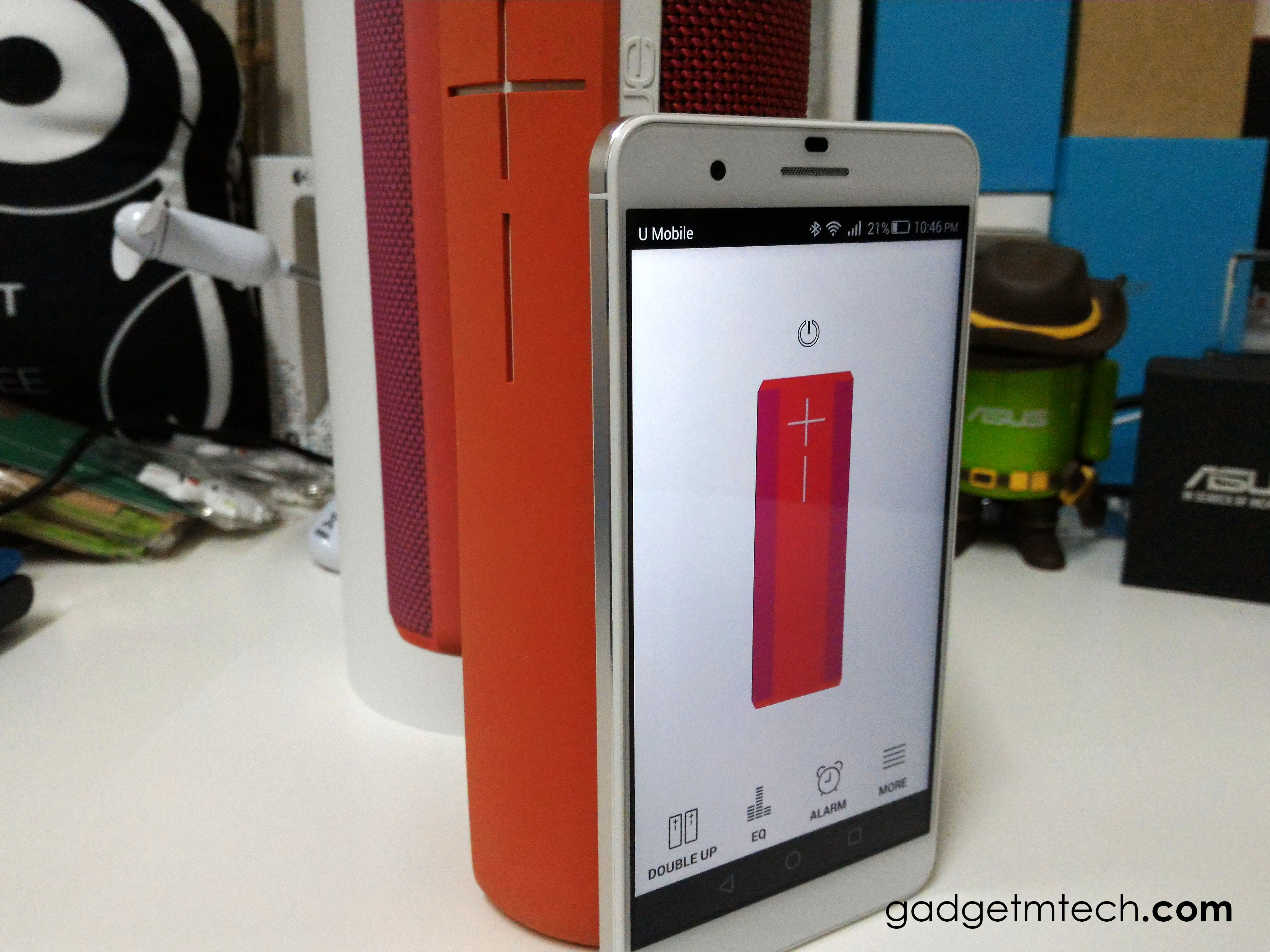 If you're using Android or iOS device, you can download the app here (Android) and here (iOS). After downloaded the app, you will need to update the UE BOOM in order to access all the features. Click here to view more info about the updates. Below are what the UE BOOM app can do:
#1 – Check The Battery Life
Open up the app and you'll see UE BOOM, you can power off it by just taping the power icon. You can also check the battery life by taping the UE BOOM, but it won't show you the exact battery percentage. If it shows 50%, it means that you got between 50%-59% battery life left.
#2 – Double Up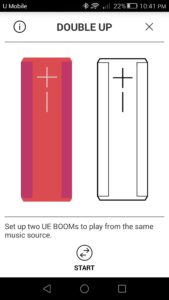 The UE BOOM supports Double Up feature, you can set up two UE BOOMs to play from same music source by using the app. It means that if you're having a party or just want to enjoy better experience, you can just play the same music on two UE BOOMs at the same. It does improve a lot especially when you are watching movie. Not to forget that the UE BOOM is able to pup to 8 Bluetooth enabled source devices. It is able to connect up to two source devices at the same time.
#3 – Equalizer
The app also allows you adjust the equalizer. There are five different modes – Custom, Standard, Bass Jump, Cramped Spaces and Voices. The Custom mode is where you can adjust the equalizer manually.
#4 – Set Alarm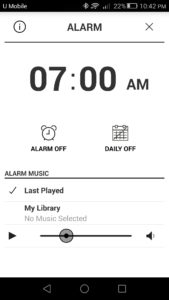 As mentioned earlier, the UE BOOM delivers loud and clear audio. With this advantage, it's good to know that the UE BOOM is able to act as your alarm. With the app, you are able to set the alarm, just make sure you keep it connected.
Battery Life: Took Me So Long To Test Out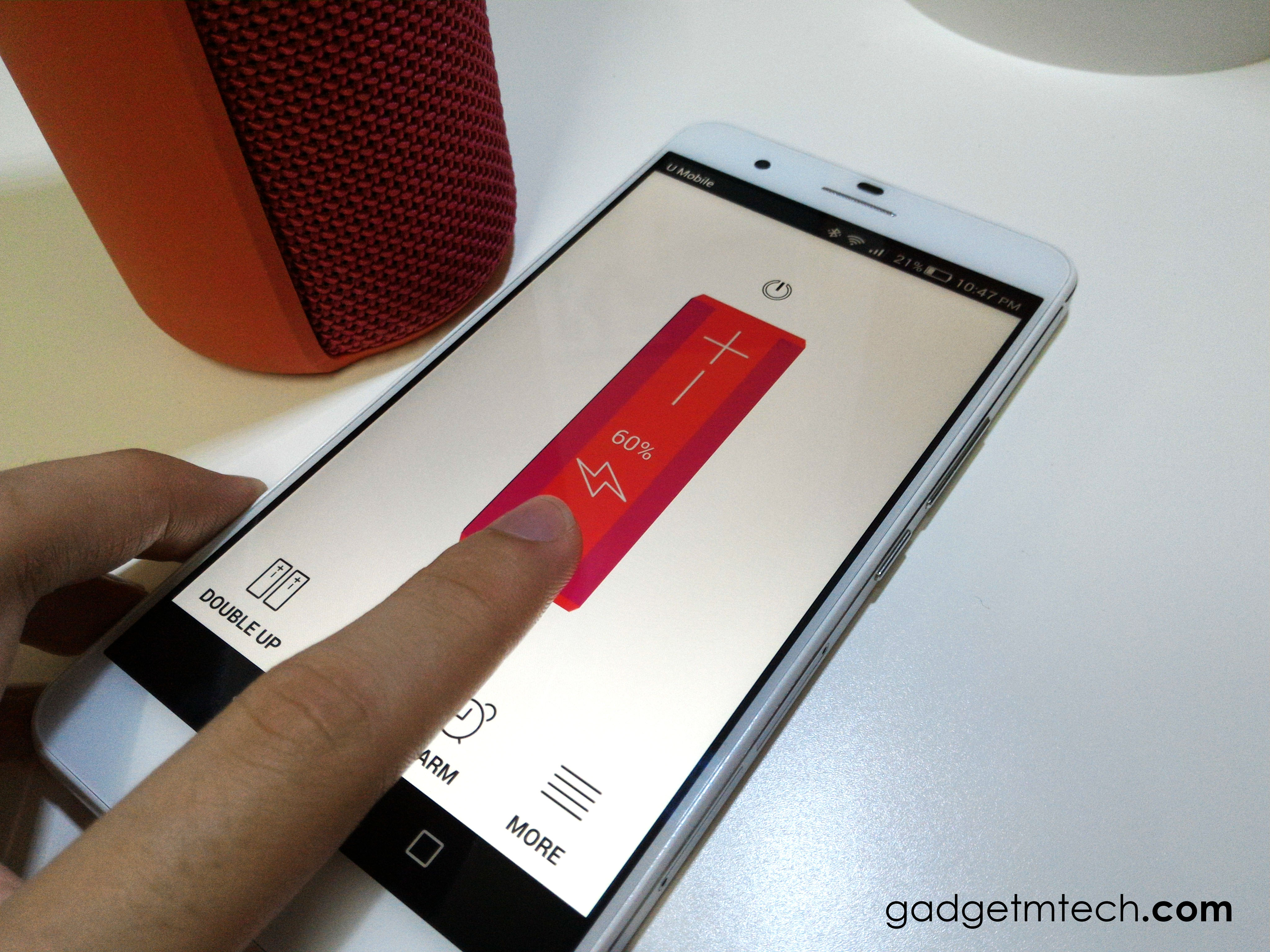 Battery life is pretty decent on the UE BOOM, which is the toughest part for me to test during the review period. It is rated at 15 hours of battery life, and the result is pretty close, between 14 to 15 hours battery life. The battery gets charged up from zero to full at 3.4 hours.
Final Words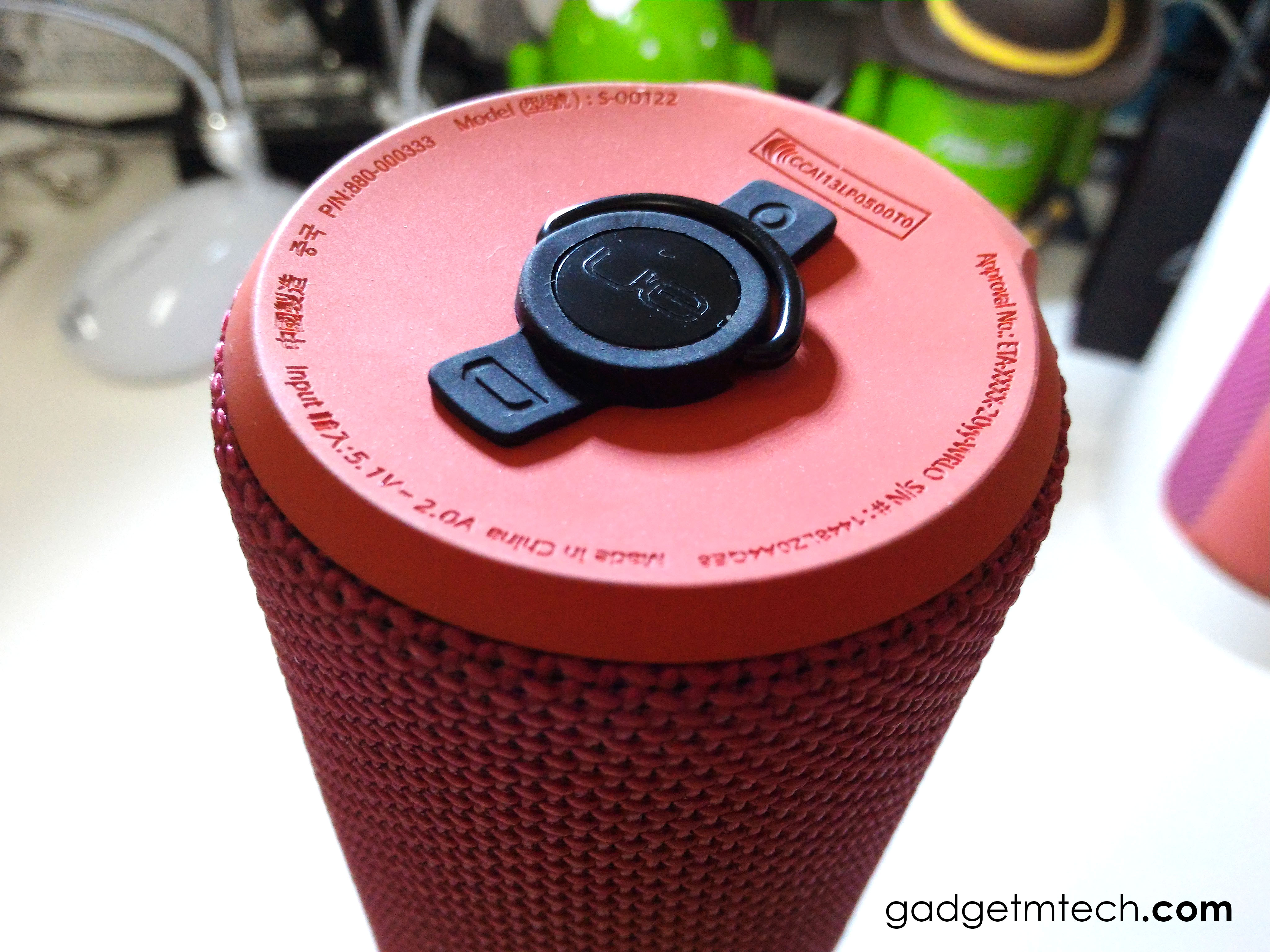 Pricing at RM 799, the UE BOOM definitely is a well-worth mid-range wireless Bluetooth speaker you can get in the market. It is more expensive than the JBL Flip 2 and Charge 2 though, but it offers better battery life and IPx4 water resistance. So which offers better sound quality? Well, it's all up to your own preference. Some might find that the UE BOOM is better, while some might find that JBL is much more reliable.
Pros
IPx4 water resistance
Long battery life
Loud and clear
Cons
Lack of bass
Priced slightly higher than its competitors
Who Needs The UE BOOM?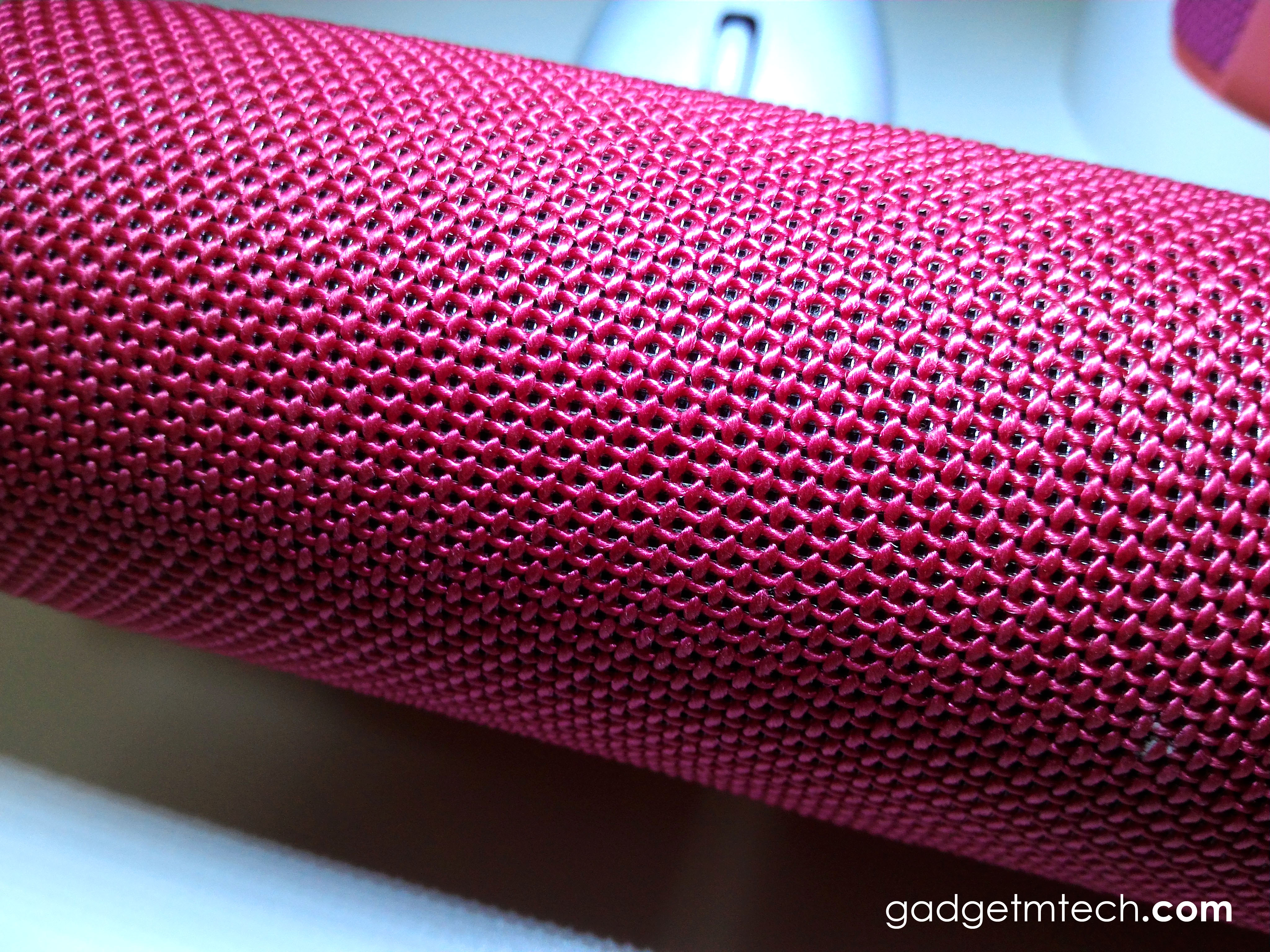 So, who needs the UE BOOM? The UE BOOM is best for people who:
loves music;
always involves with outdoor activity;
needs a long battery life wireless speaker;
and a loud alarm.