U Mobile today officially unveiled a new prepaid plan — UNLIMITED POWER Prepaid, which comes bundled with App-Onz.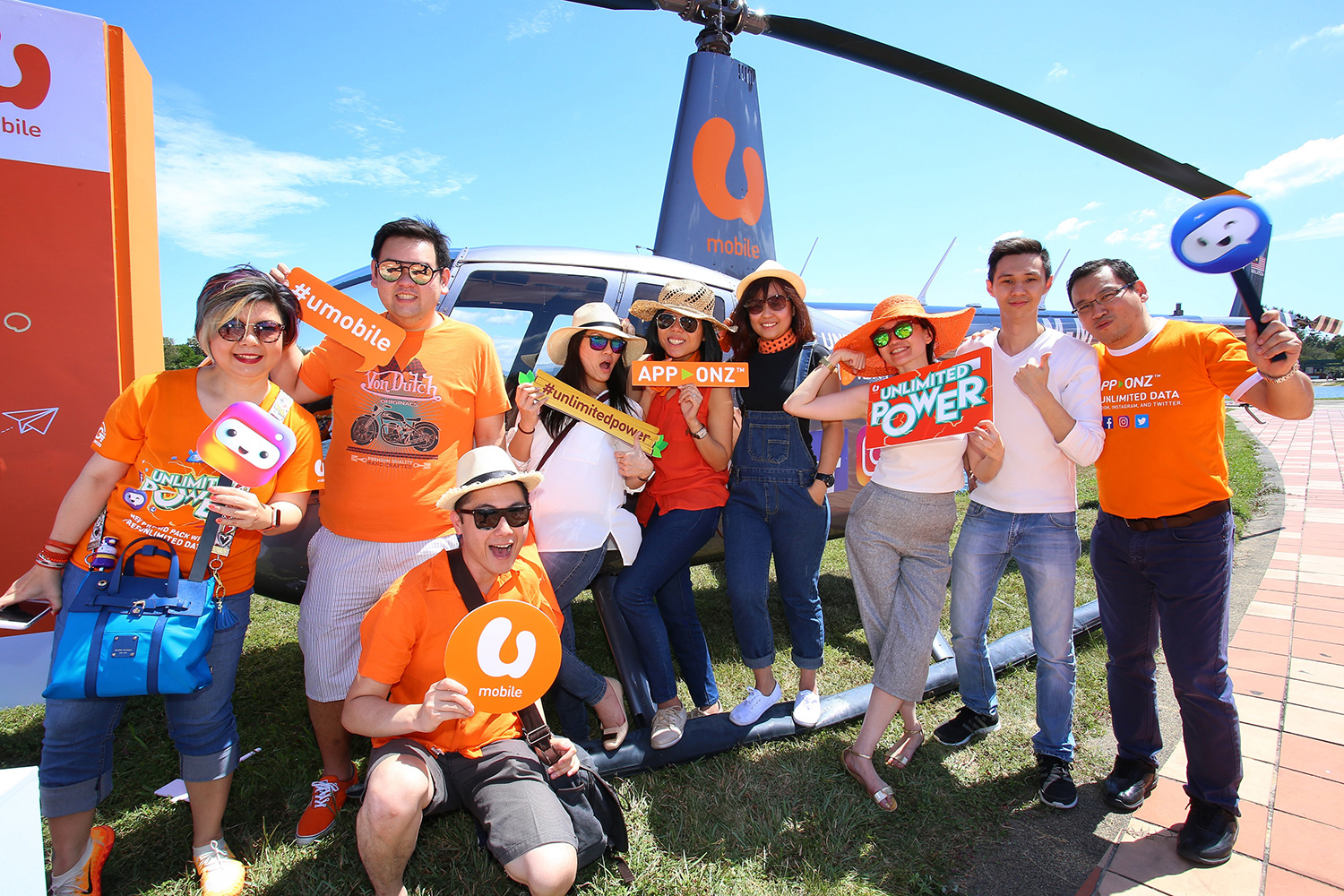 "We are extremely excited about our new prepaid pack, UNLIMITED POWER. It really does pack a punch with the App-Onz bundling. We hope our prepaid customers will be able to share unlimited excitement on platforms such as Facebook, Instagram and Twitter with their unlimited App-Onz data," said Jasmine Lee, Chief Marketing Officer of U Mobile.
So, what is App-Onz? App-Onz is a new service that enables prepaid and postpaid customers to enjoy unlimited data on social media apps like Facebook, Instagram and Twitter.
The UNLIMITED POWER Prepaid pack will be available to customers from tomorrow, 17 February 2017. The new prepaid pack also offers 300 minutes of free calls every month to all U Mobile numbers. Existing U Mobile prepaid customers can switch to the new UNLIMITED POWER Prepaid by dialing *118*6*2*3# from their phones starting tomorrow, 17 February 2017.
Additionally, App-Onz will be activated for existing postpaid customers (U28, P50, P70 and P98) between 17 February and 25 February 2017, while new postpaid customers will get to enjoy the service immediately upon signing up.
That's really an amazing deal, guess we don't need to worry about running out of data since now we have Music-Onz, Video-Onz, and the newly launched App-Onz. If you are a gamer, U Mobile also has the Game-Onz service, but you'll have to purchase it.