Earlier this year, U Mobile introduced the Video-Onz service for its users. The company is now offering unlimited music streaming with Music-Onz and it is applicable for both prepaid and postpaid users.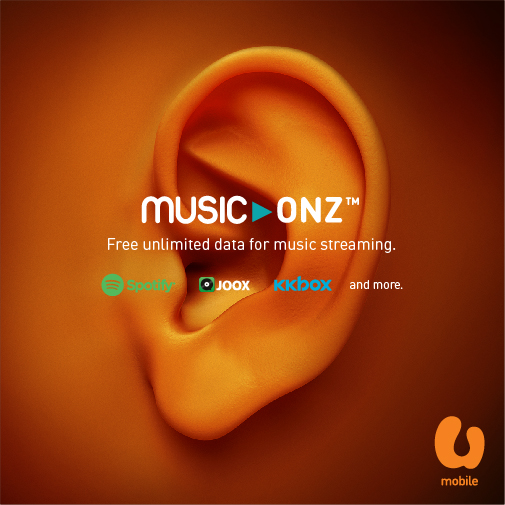 At the moment, the service is now available applicable for 12 platforms — Spotify, JOOX, Tidal, KKBOX, Hitz.fm, MY FM, ERA fm, BFM 89.9, Fly FM, Hot FM, One FM and Kool FM. It allows you to stream your music without using your data quota.
Like Video-Onz, this Music-Onz service with unlimited music streaming is a limited time offer, end date hasn't been announced though. Video-Onz is currently extended until 31st December 2017.
All U Mobile postpaid users now get to enjoy the Music-Onz service automatically. As for the prepaid users, you'll need to purchase UMI/MB data pack (not valid with MB2). Additionally, do note that this service is only applicable for principal account holders, not supplementary lines. More info can be found here.