Introduction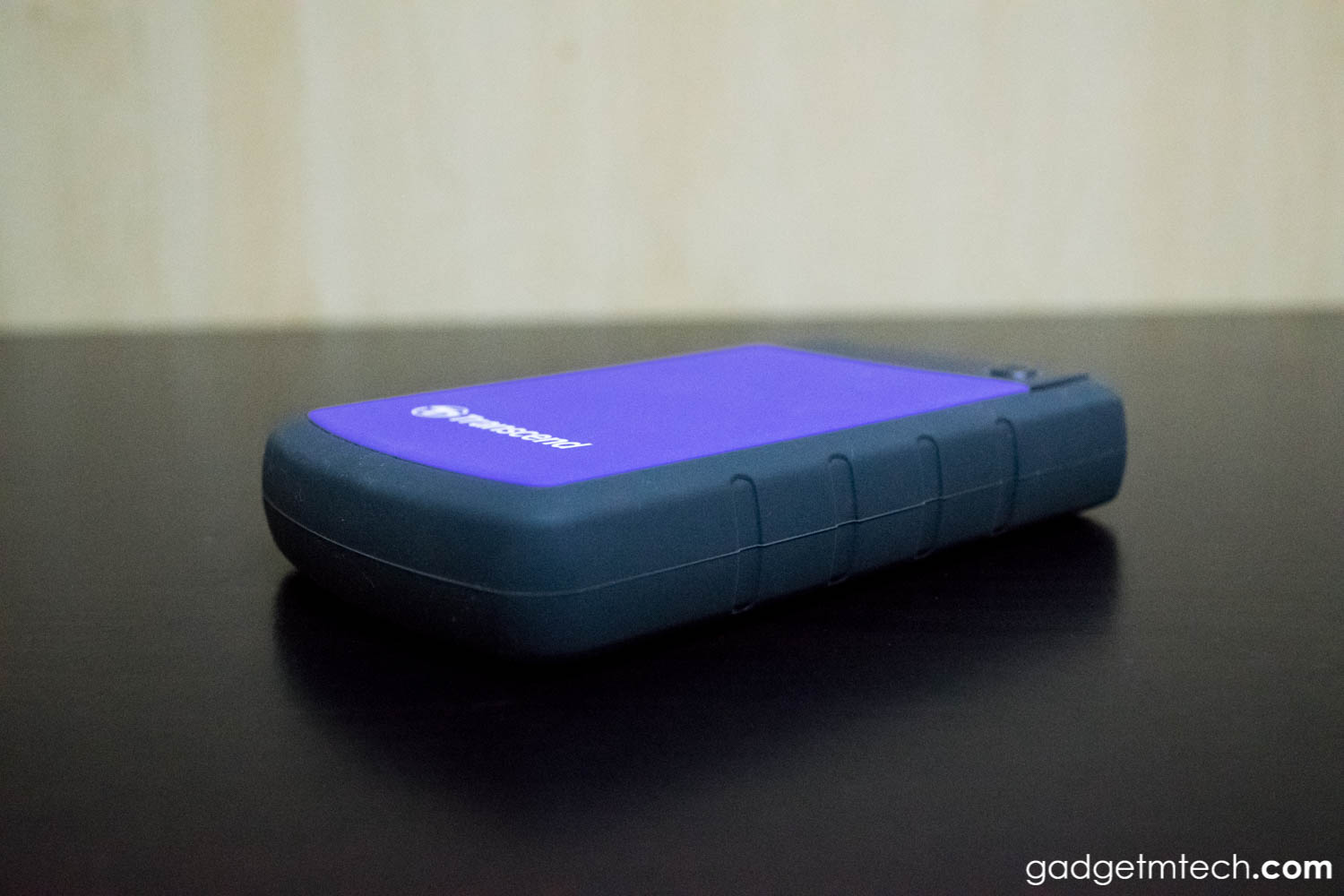 Being a successful company like Transcend, it's normal for the company to come out a various of products with different designs and functionalities. Today, we take a look at the Transcend StoreJet 25H3, TS3TSJ25H3P (3TB) to be specific, which is a rugged external hard drive with military-grade shock resistance.
Unboxing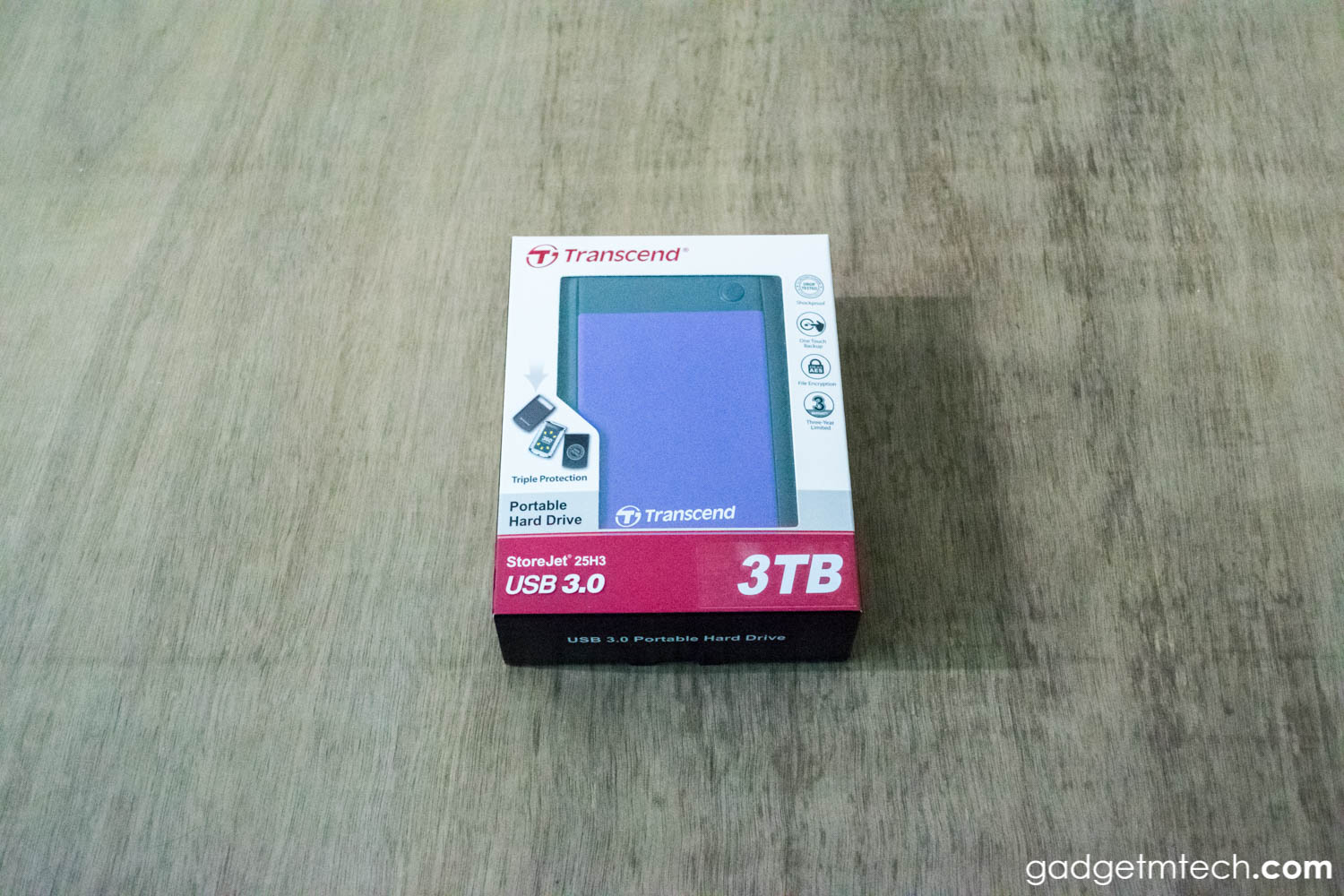 The StoreJet 25H3 comes in a pretty small box. The box clearly stated that it has triple protection, so you don't need to worry about its durability.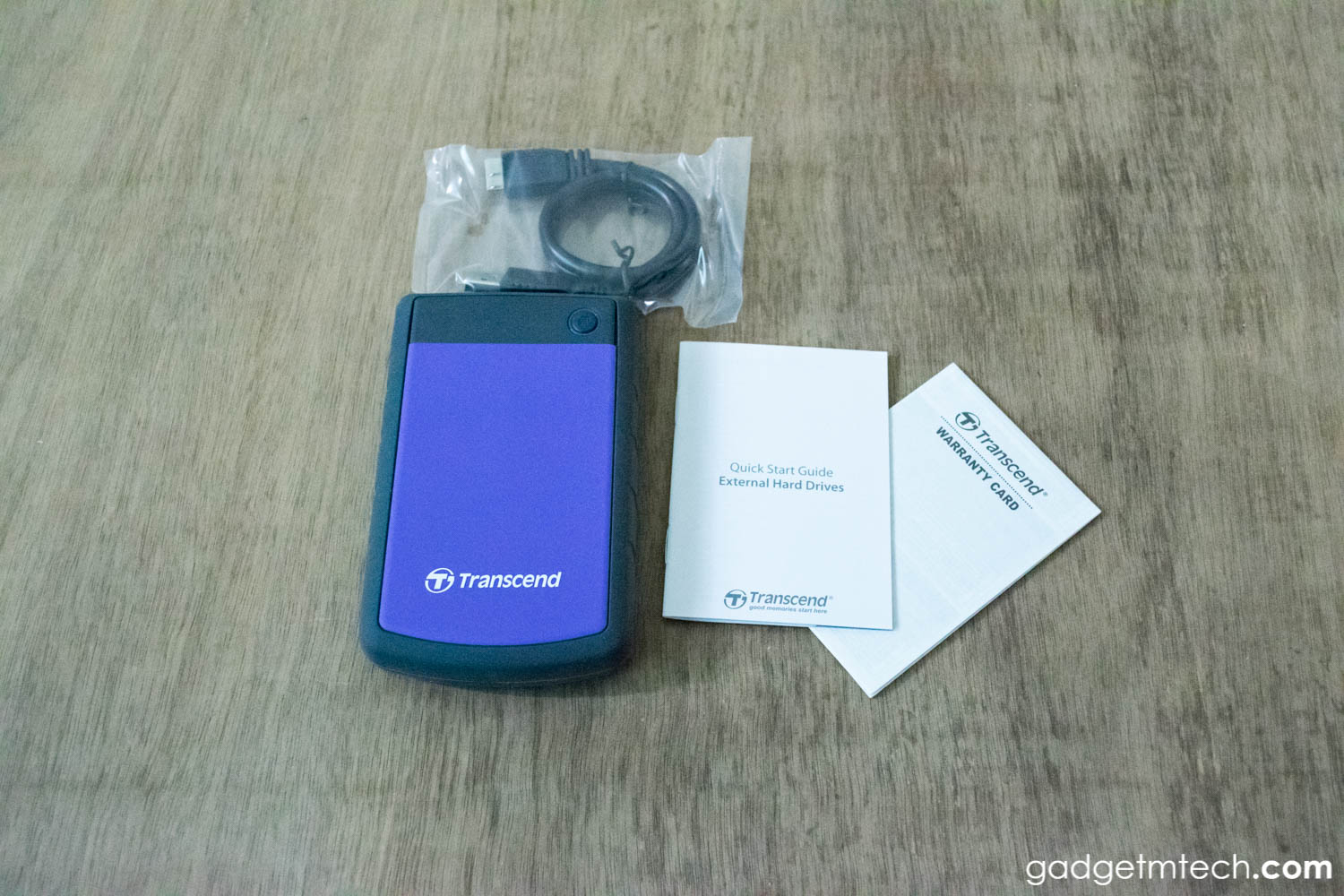 Open up the box, you'll see the StoreJet 25H3 itself, a USB cable, a quick start guide, and a warranty card.
Such Ruggedness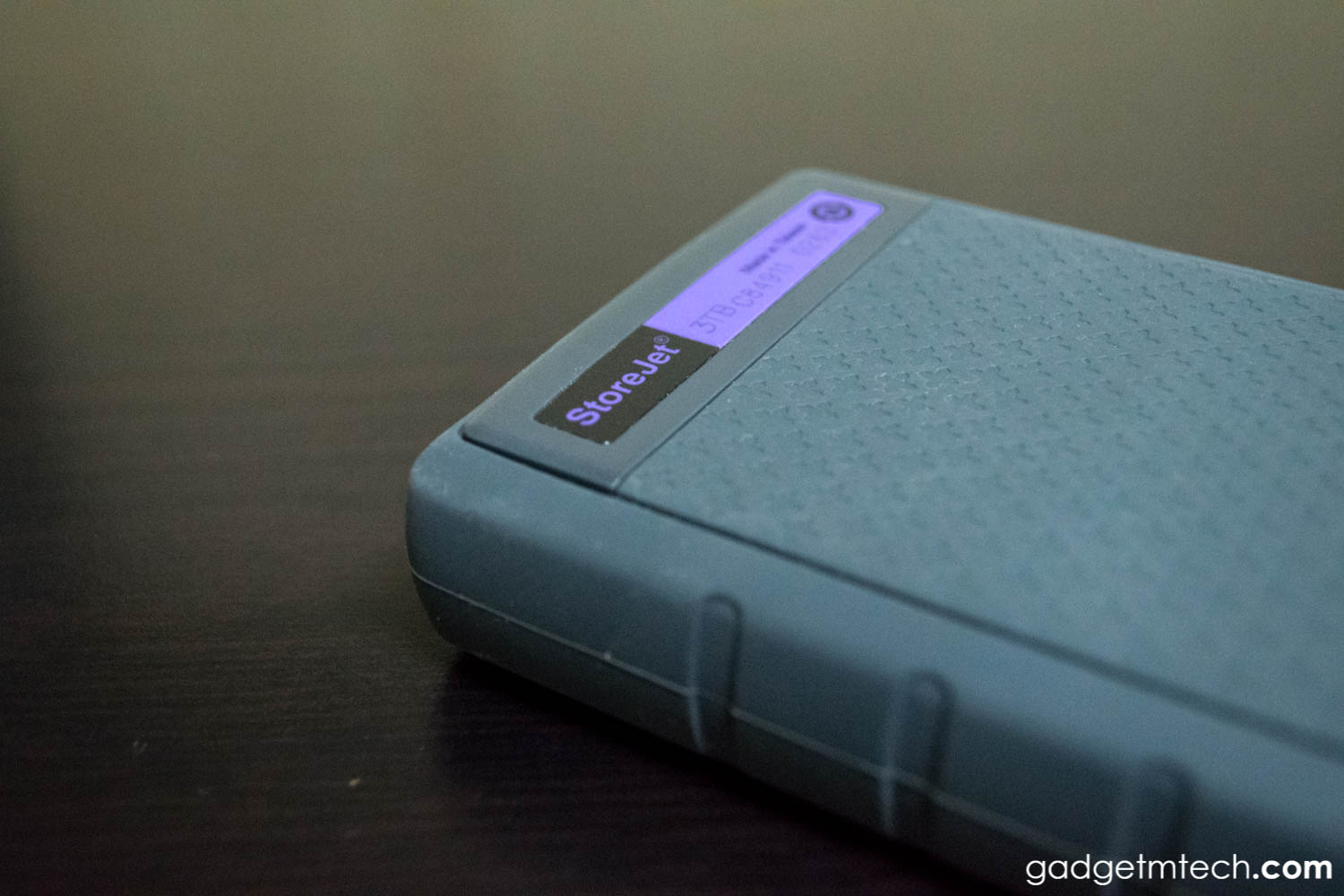 The StoreJet 25H3 is wrapped around with a rubber material, which I personally think it feels good. Its rubber outer case claims to be pretty durable, and so far I haven't noticed any scars on it.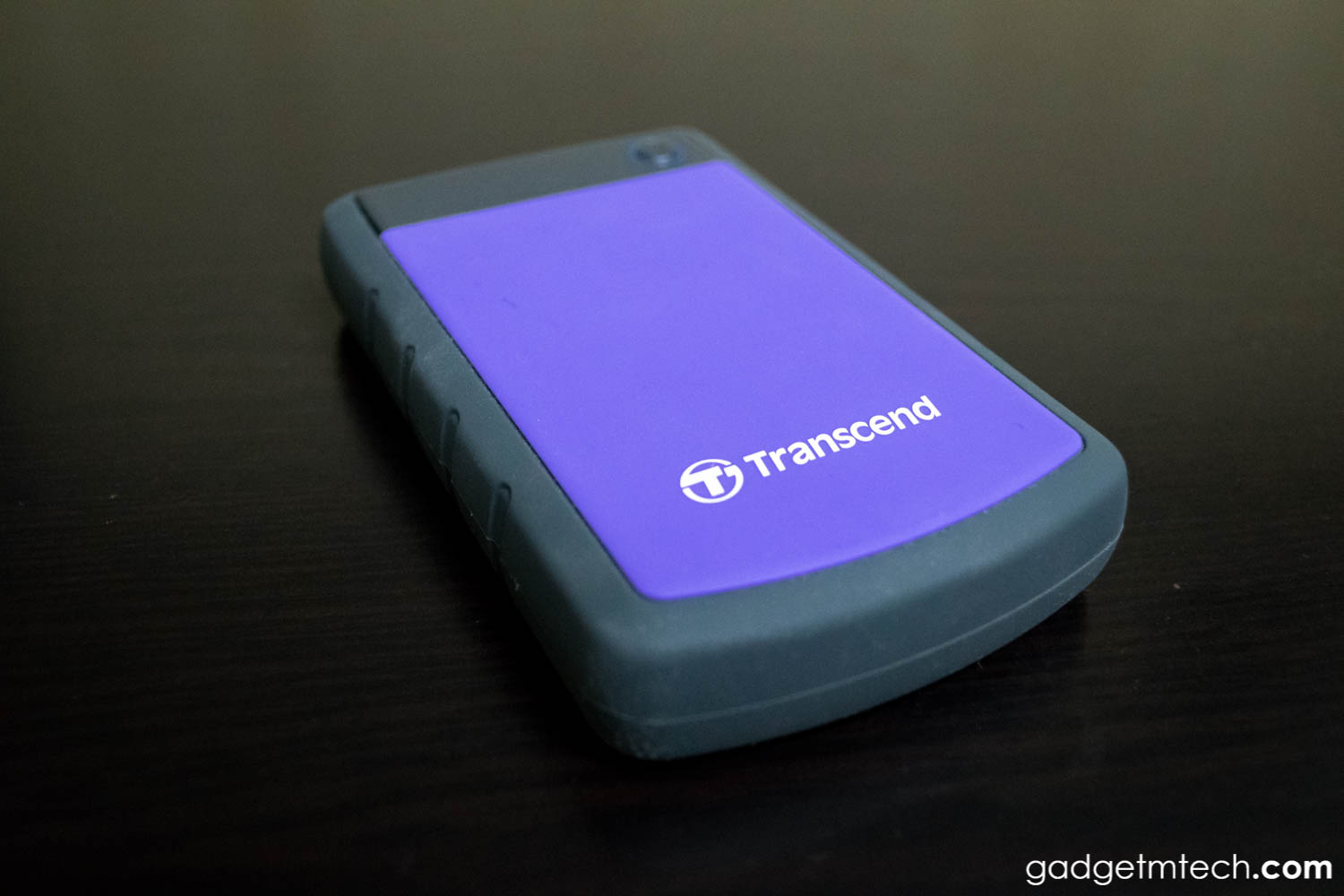 There's one part on the front of the hard drive in purple, that's the only color besides grey you can find from the body.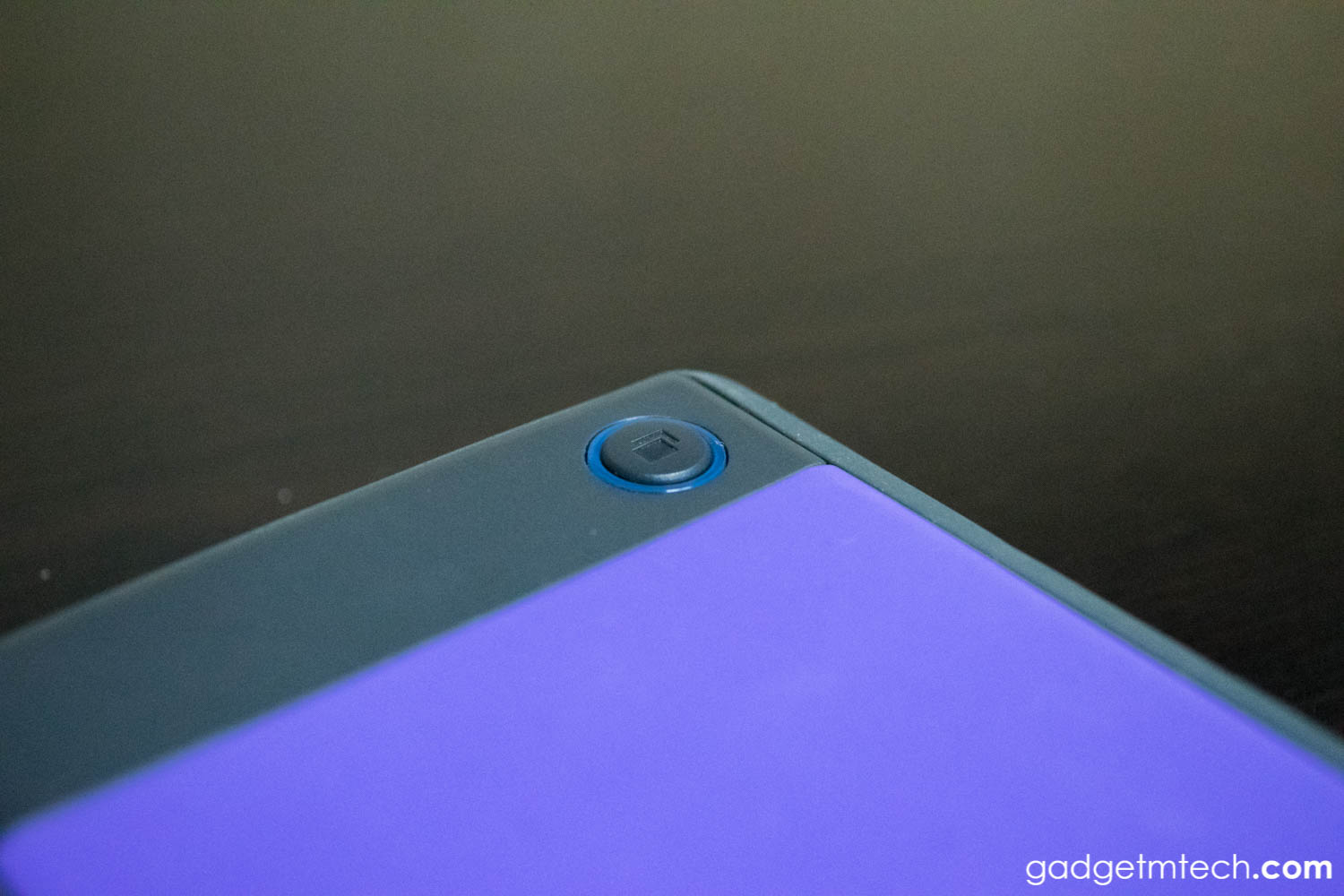 There's a One Touch Backup button at the top right corner of the hard drive, the outer stroke of the button will light up when it's connected.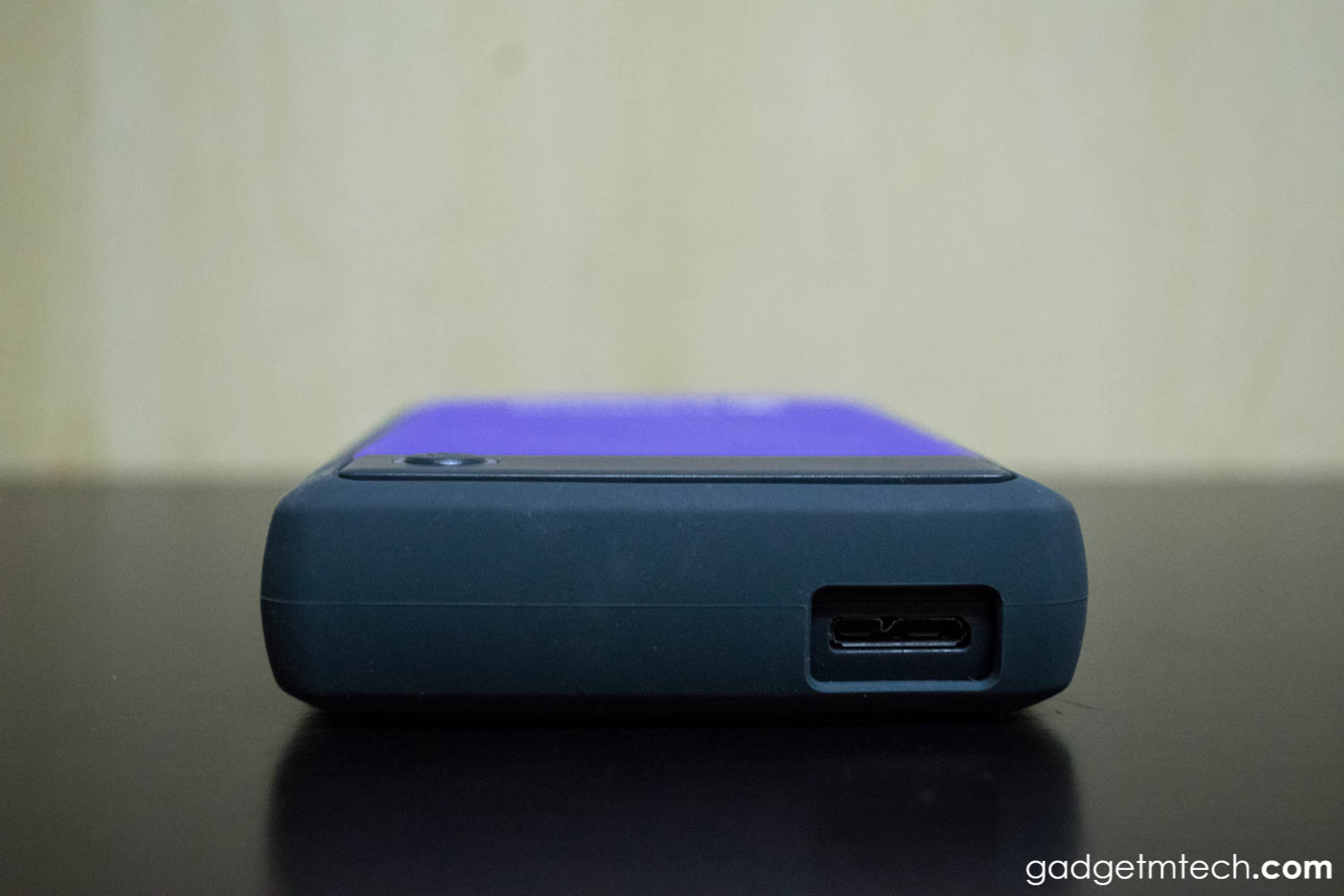 The top of the hard drive houses the USB 3.0 port, which isn't protected at all.
Software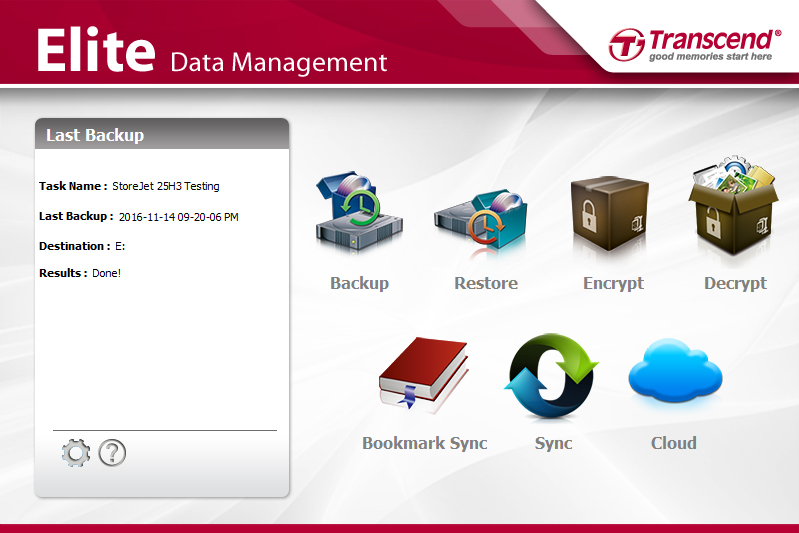 The Transcend StoreJet 25H3 comes with a few software, which can be found here. The most useful one is the Elite Data Management, which allows you to configure the One Touch Backup button to do one specific folder backup, as well as scheduling automatic backups. You can even sync all your bookmarks as well, or even backup to your cloud services (Dropbox and Google Drive).
Expected Speed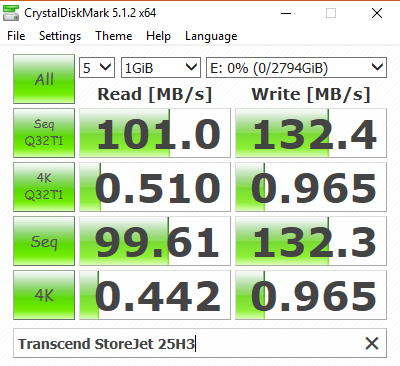 Speed wise, the StoreJet 25H3 isn't that fast actually. Well, I kinda expected this speed as it is not an SSD.
Final Words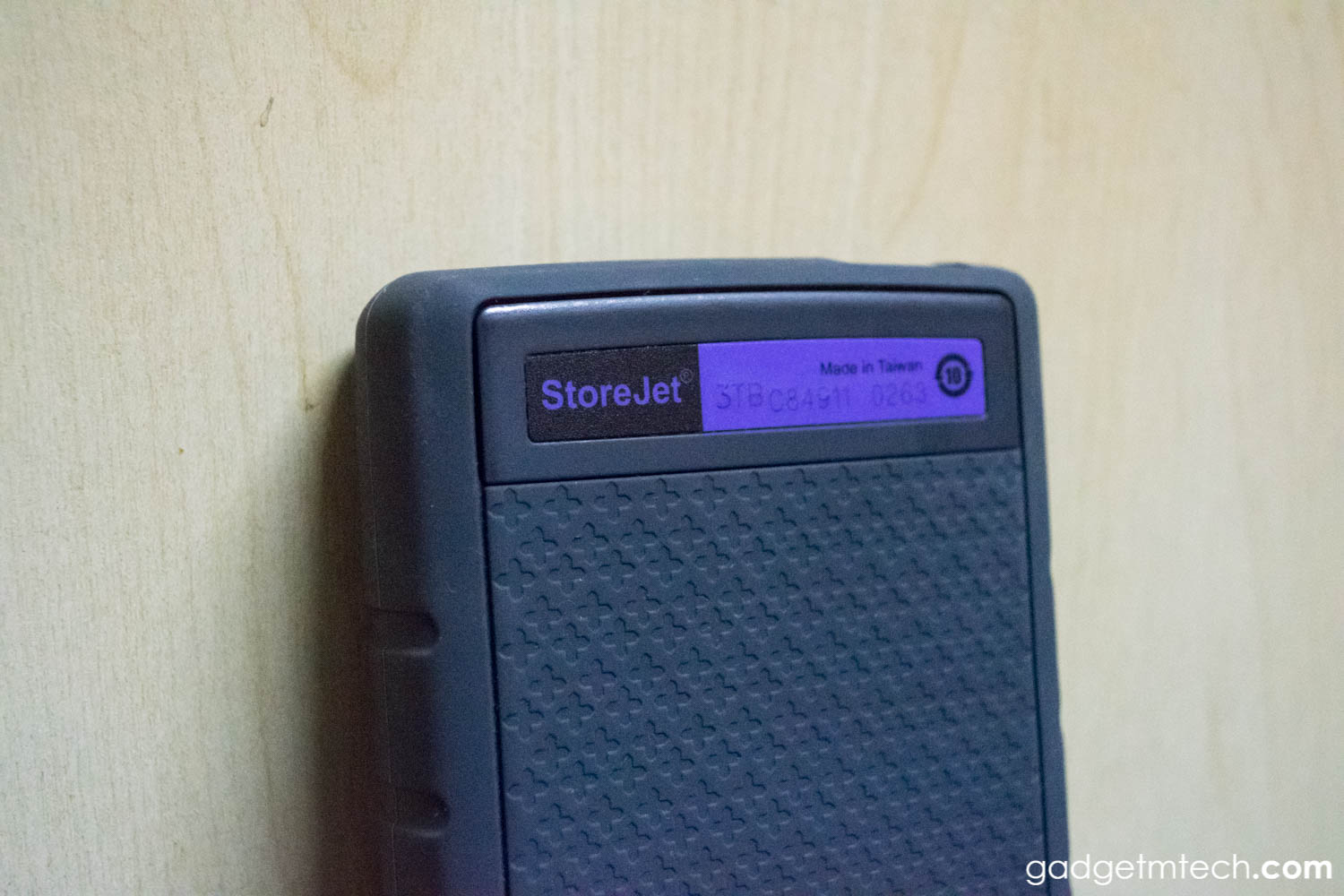 The Transcend StoreJet 25H3 is available on Lazada in all sorts of storage options — 500GB, 1TB, 2TB, 3TB and 4TB. It is a good external hard drive if you need a large storage to backup your files. With the help of Transcend's Elite Data Management software, backing up files is pretty easy. No doubt that it is one of the best external hard drives you can buy now.
Yay
Durable design
Useful software
Nay
Slower than an SSD, which is pretty normal
A bit bulky