Transcend, a leading manufacturer of storage and multimedia products, officially announced the launch of the SSD230, a 2.5″ SSD with built-in 3D NAND flash.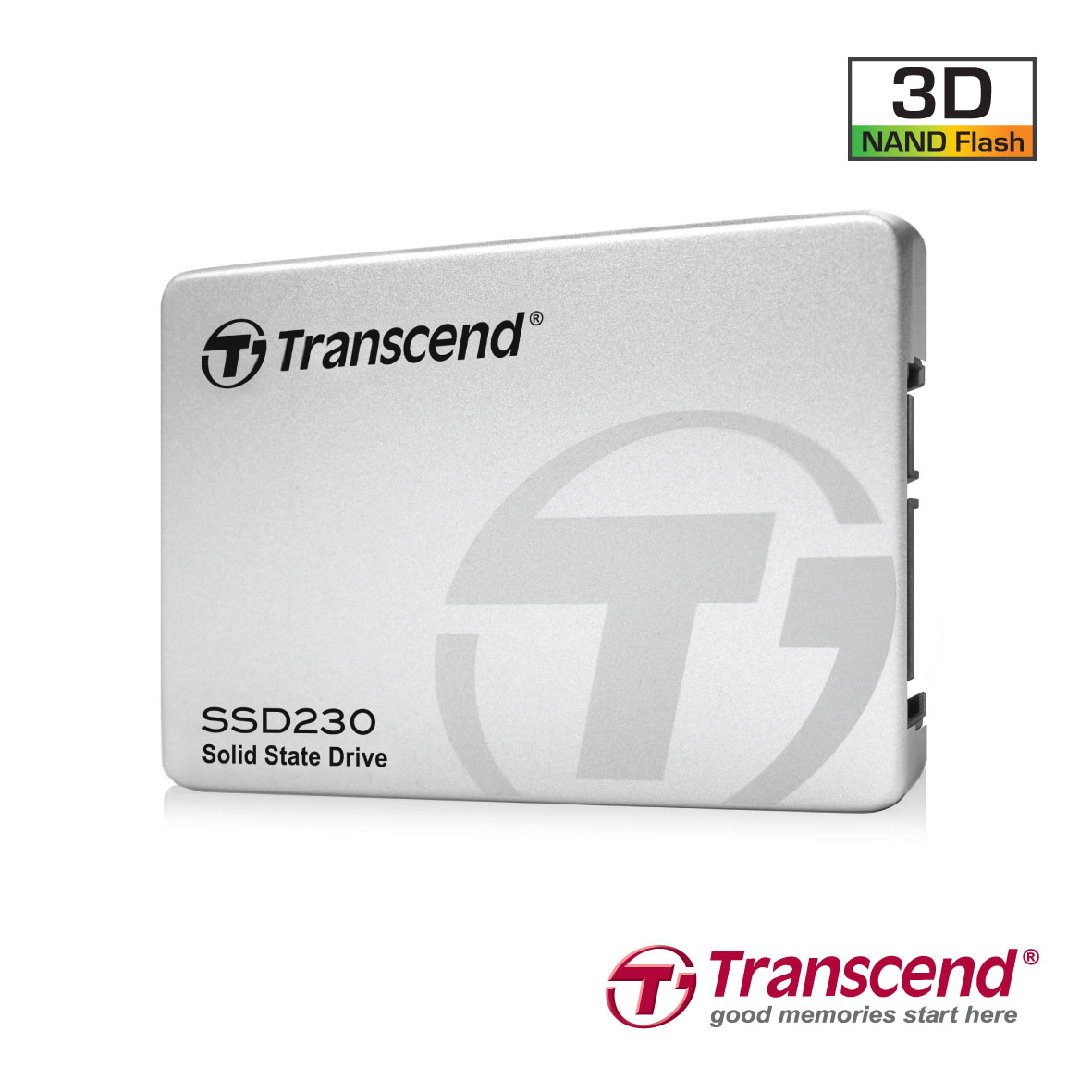 In case you don't know what is 3D NAND flash, it's was developed to resolve this bottleneck, as it features multiple layers of memory cells stacked vertically. 3D NAND flash not only resolves the density limitations of 2D horizontal NAND but also boasts read and write performance, as it does not require the invocation of algorithms to prevent data corruption. Let's sum up in one sentence — 3D NAND flash is faster.
The SSD230 also comes with a DDR3 DRAM cache that provides an incredible 4K random read and write performance of up to 340MB/s. It achieves exceptional sequential transfer speeds of up to 560MB/s read and 520MB/s write, thanks to the SATA III 6Gb/s interface and built-in SLC caching technology. Additionally, the SSD also features a RAID engine and LDPC (Low-Density Parity Check) coding, a powerful ECC algorithm, to keep data secure.
The SSD Scope is the software for the SSD230, which brings together the latest technology to determine the condition and optimize the performance of an SSD. It has quite a few features: drive information and S.M.A.R.T. status monitoring, diagnostic scan, secure erase, firmware update, TRIM enabling, health indication, and system clone.
The Transcend SSD230 is available in three variants — 128GB, 256GB, and 512GB, backed by Transcend's Three-year Limited Warranty.