If you are an iOS user, you probably had this problem before – not enough storage. We all know that all iOS devices are expensive and they don't come with MicroSD card slot for storage expansion. Well, Transcend recently released the JetDrive Go 300, which has dual connectors, a standard USB 3.1 port and another Lightning port.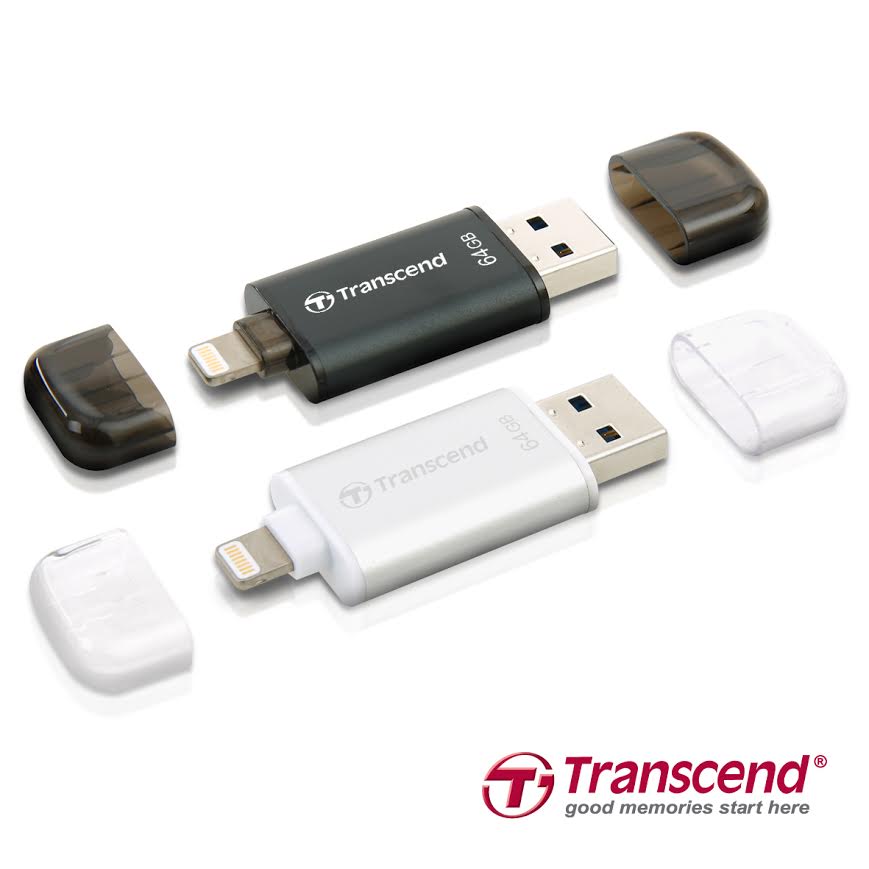 If you know about OTG drives, then it's easy to understand. The JetDrive Go 300 is a pen drive specially designed for iOS devices. All you need to do is just download the JetDrive Go app from App Store, connect the JetDrive Go 300, and copy all your files into the JetDrive Go 300. By doing this you'll be able to free up your iOS device storage and you can transfer the file to your PC as well without any cables.
The Lightning connector of the JetDrive Go 300 can reach up to 20 MB/s transfer speeds, whilst the USB 3.1 connector offers transfer speeds of up to 130 MB/s, which means you are able to transfer an entire 4 GB HD movie in only 28 seconds.
The Transcend JetDrive Go 300 supports iPhone 5 or later, iPad mini or later, and iPod Touch (5th generation) or later. It is now available in black and silver colors with 32 GB and 64 GB storage options. It comes with Transcend's two-year limited warranty too.