Introduction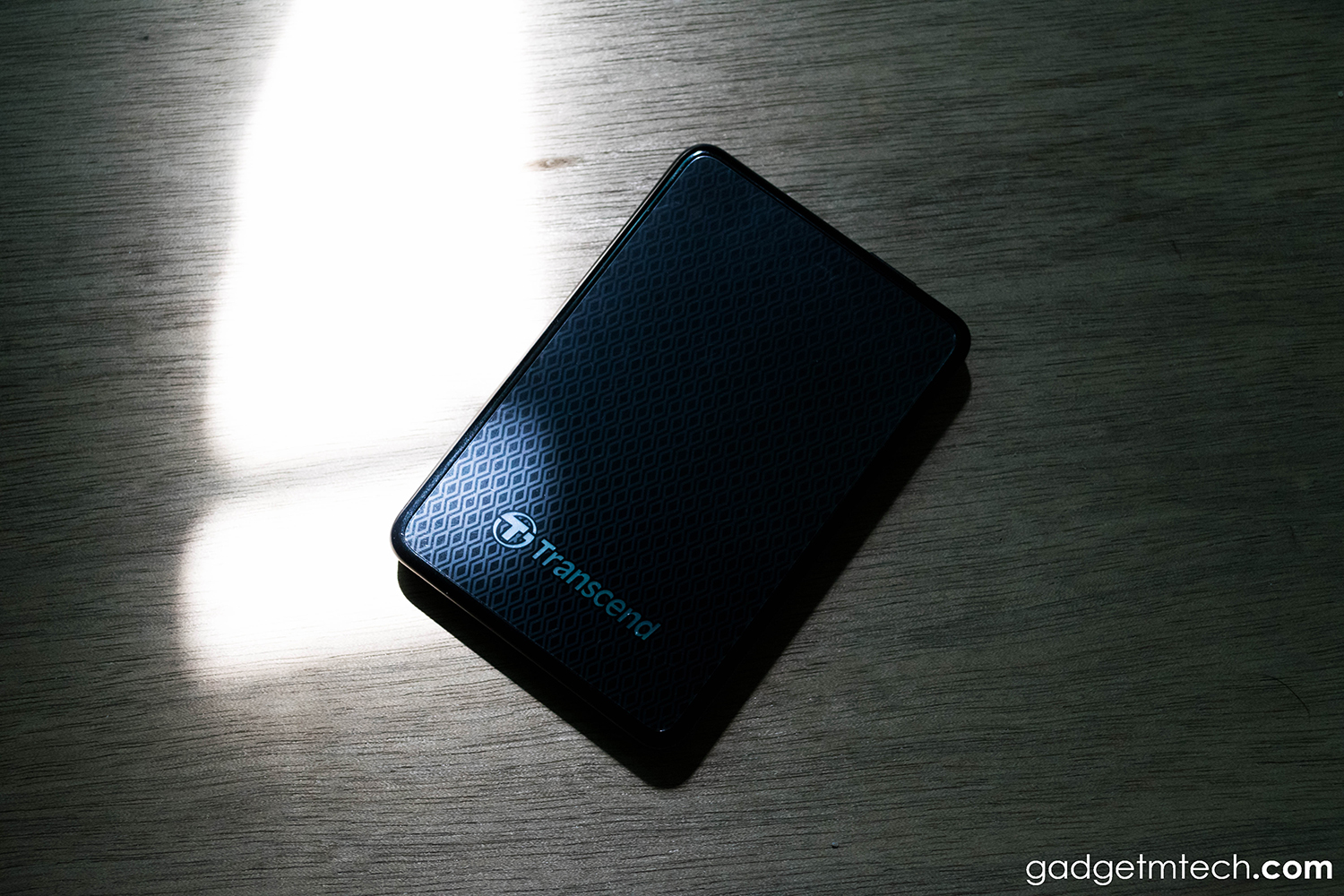 This is the Transcend ESD400, it's a portable storage that you can hold it in your palm. Transcend sent us this SSD a month ago, and as we are currently having quite a lot of products to review, here's finally the full review of the Transcend ESD400 Portable SSD.
Unboxing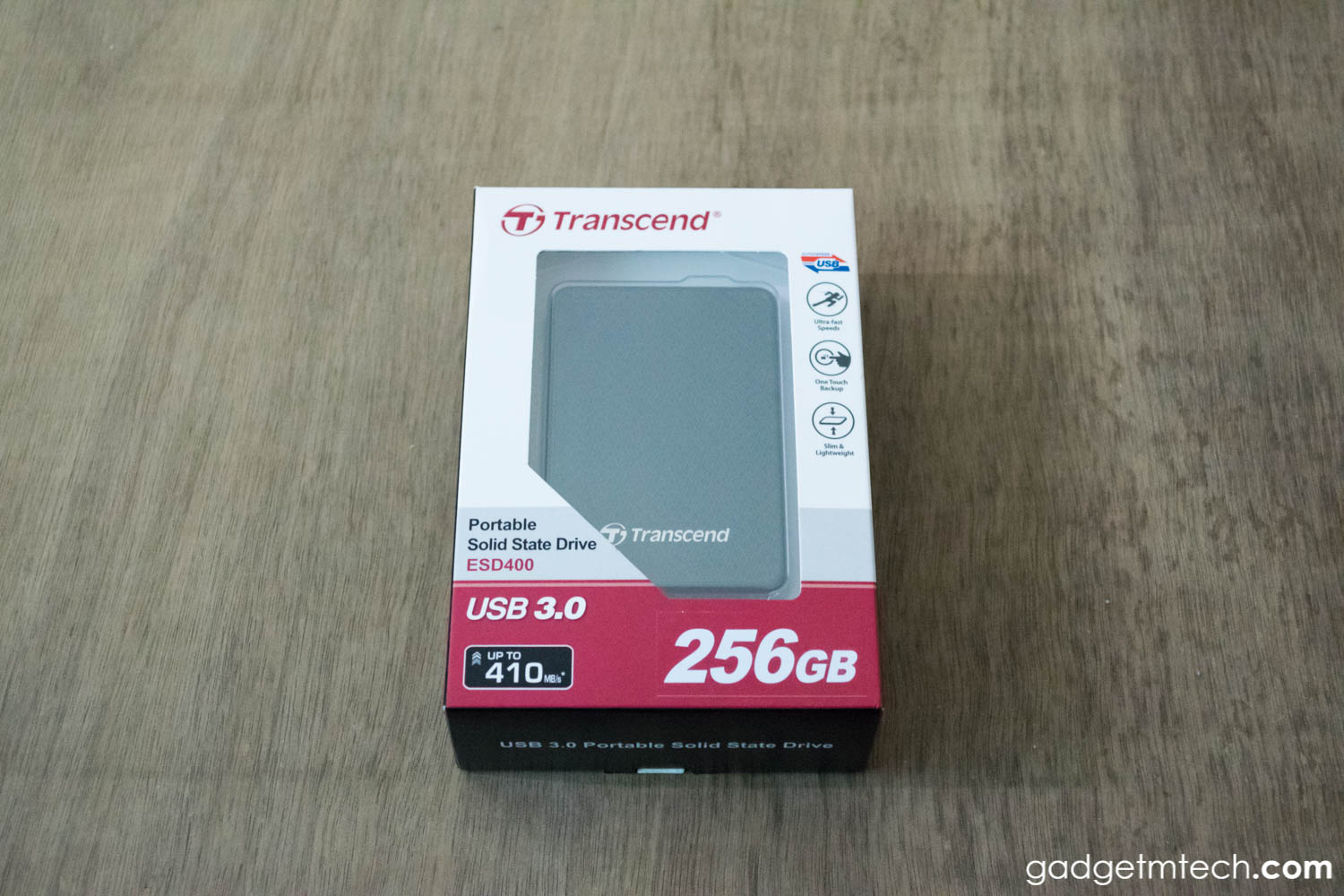 The ESD400 comes in a pretty small box, there's no point of having a big box when your product is pretty small.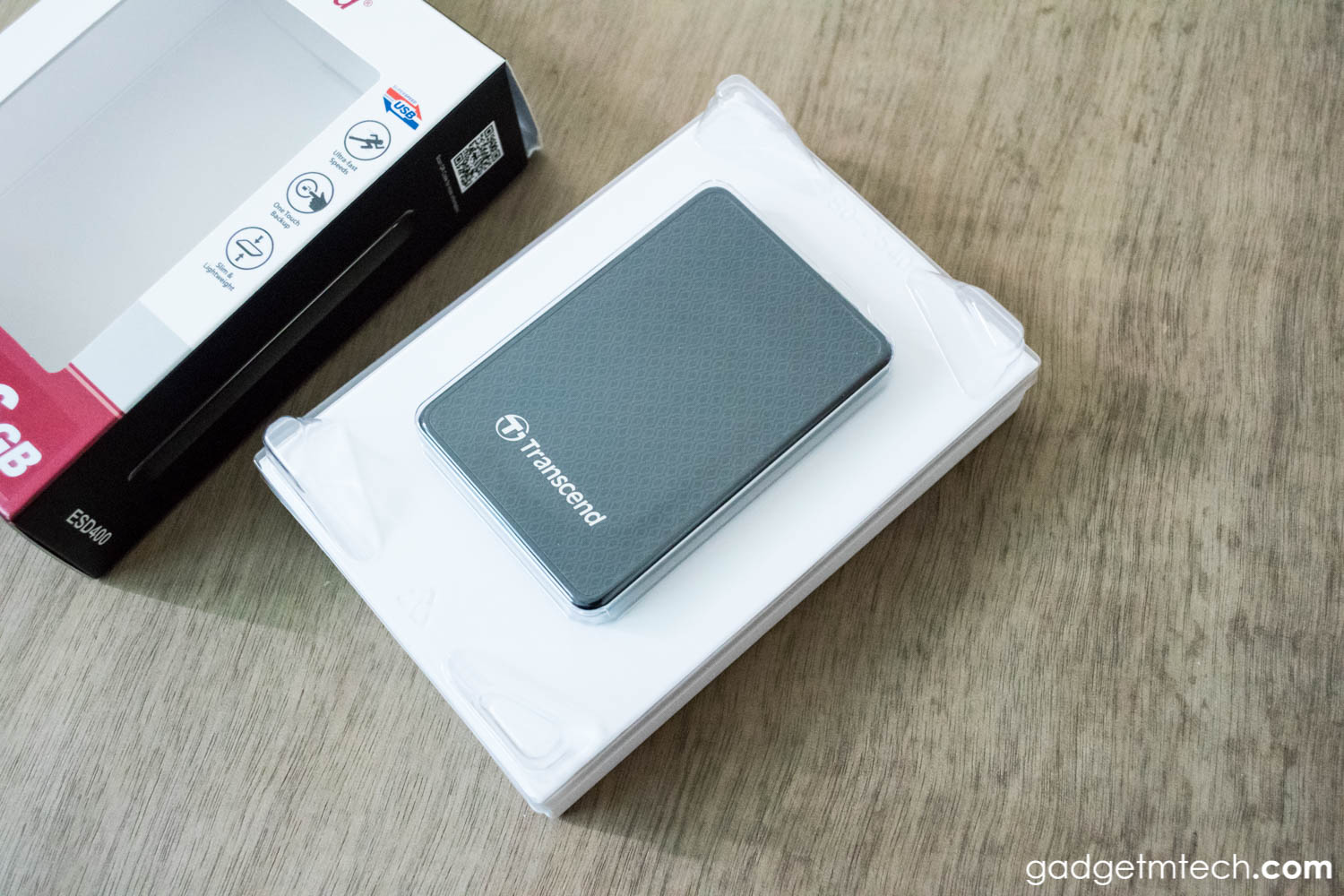 Open up the box and you'll see the SSD on top of a box. The unboxing experience of the ESD400 is pretty straightforward and simple.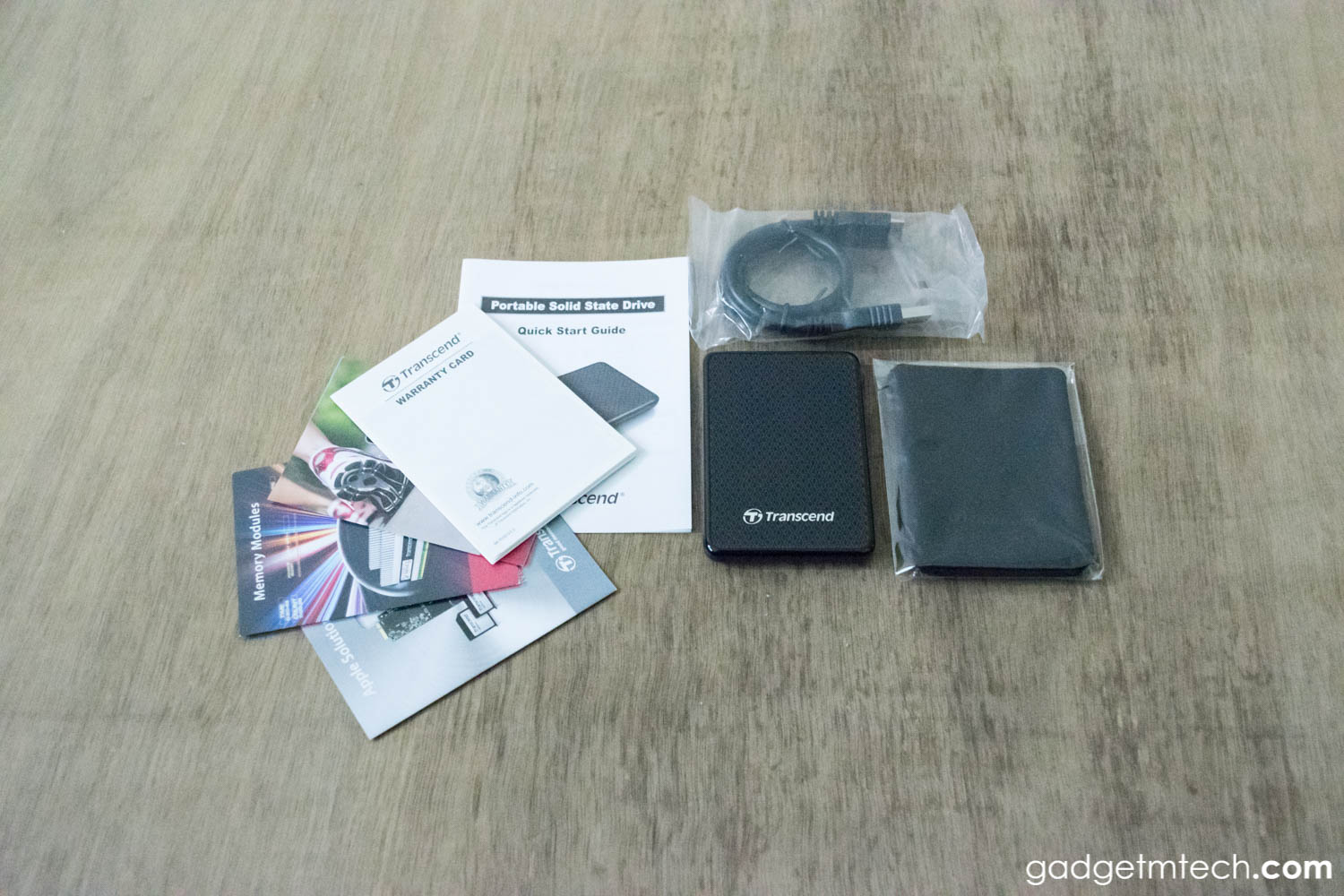 Inside the white box contains the pouch, USB cable, and a bunch of documentations and catalogs. Well, you might need to keep this in case anything happens to the ESD400. The SSD comes with 3-year limited warranty.
Thin and Light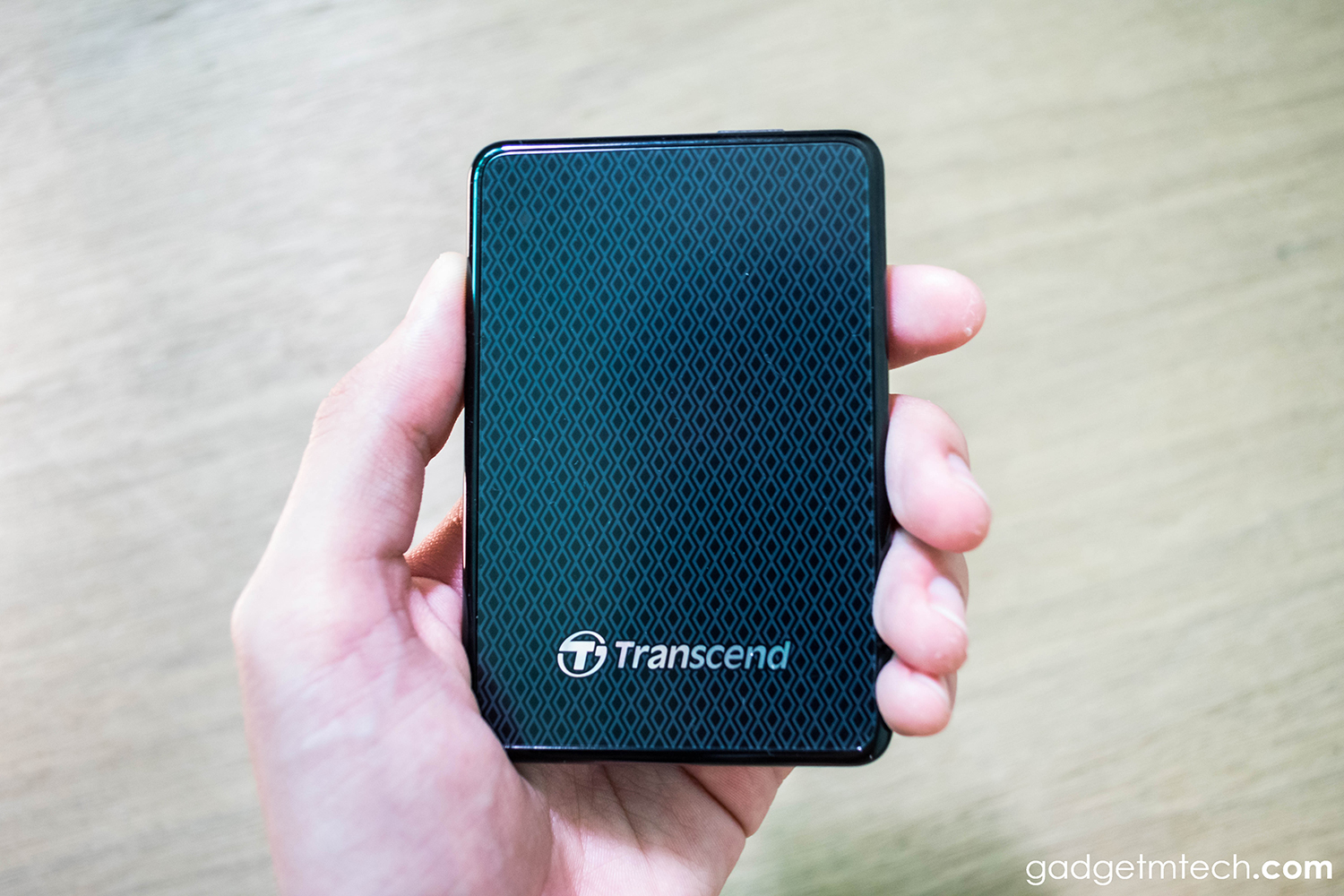 The ESD400 is pretty small, thin and light. That's not a bad thing at all, as you can actually put it into your pocket.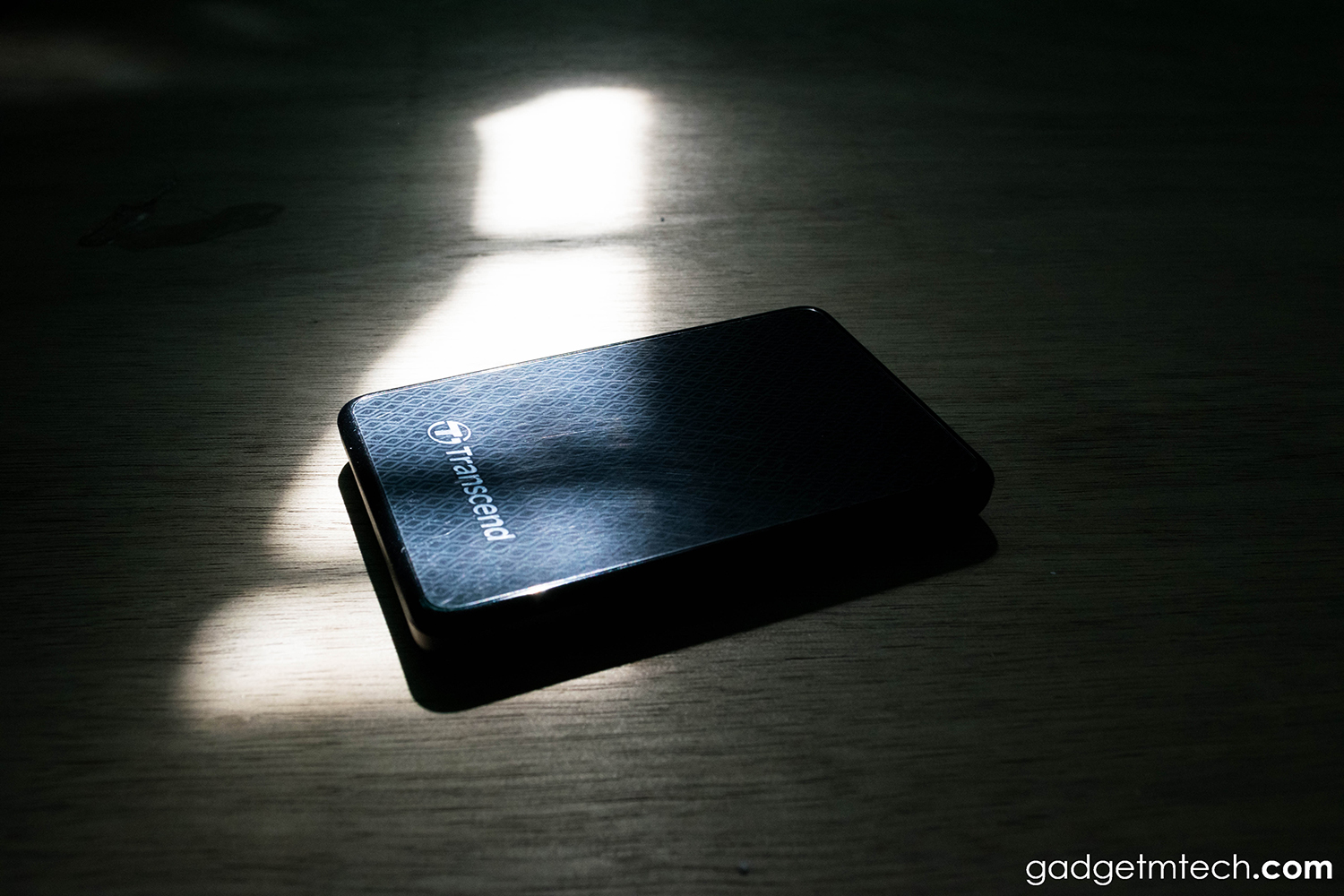 The front of the SSD has a pretty smooth matte finishing, but picked up scratches quite easily. So, it's better for you to put it inside the pouch.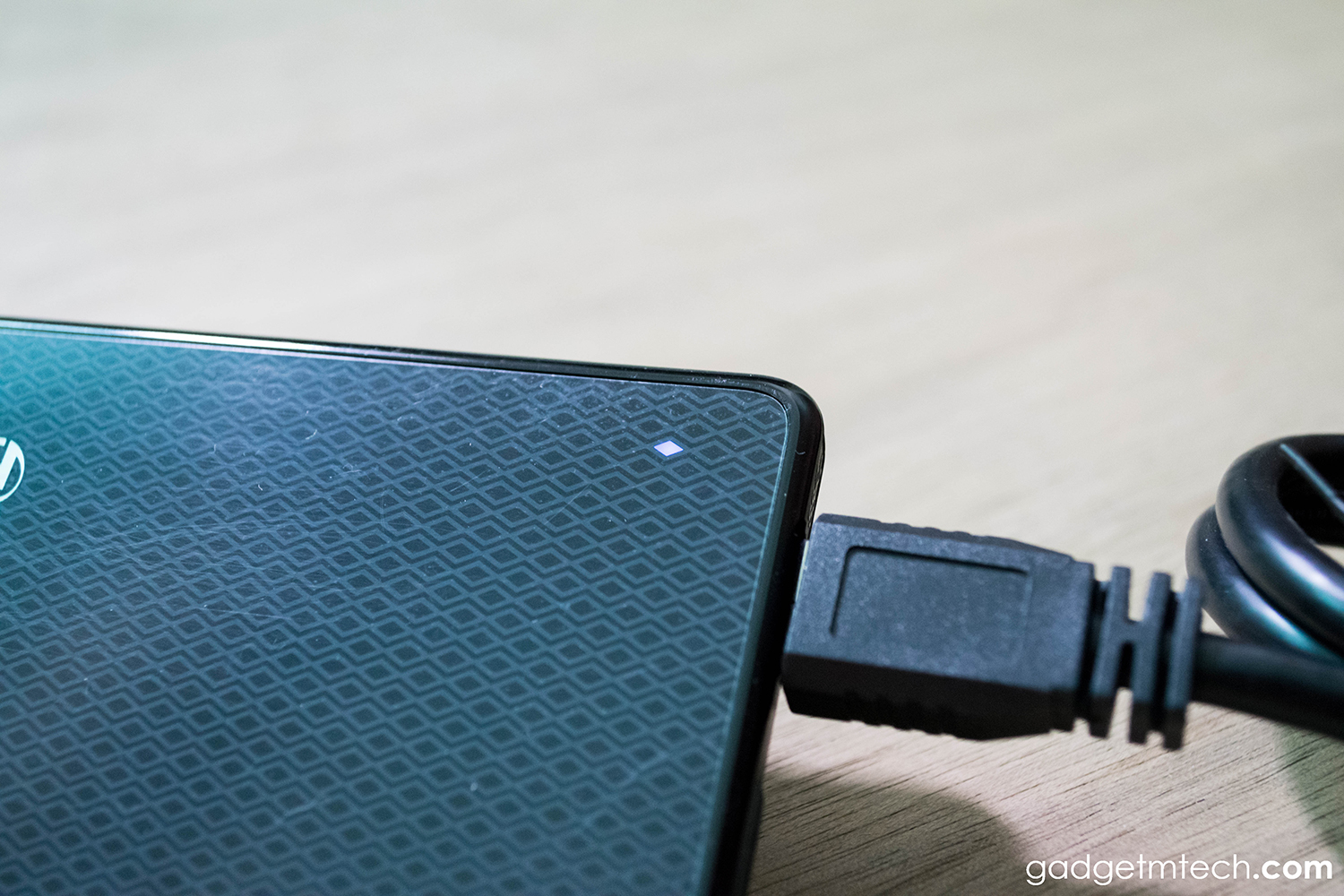 The light indicator will light up in blue when you connected to USB 3.0 port, and green for USB 2.0 port.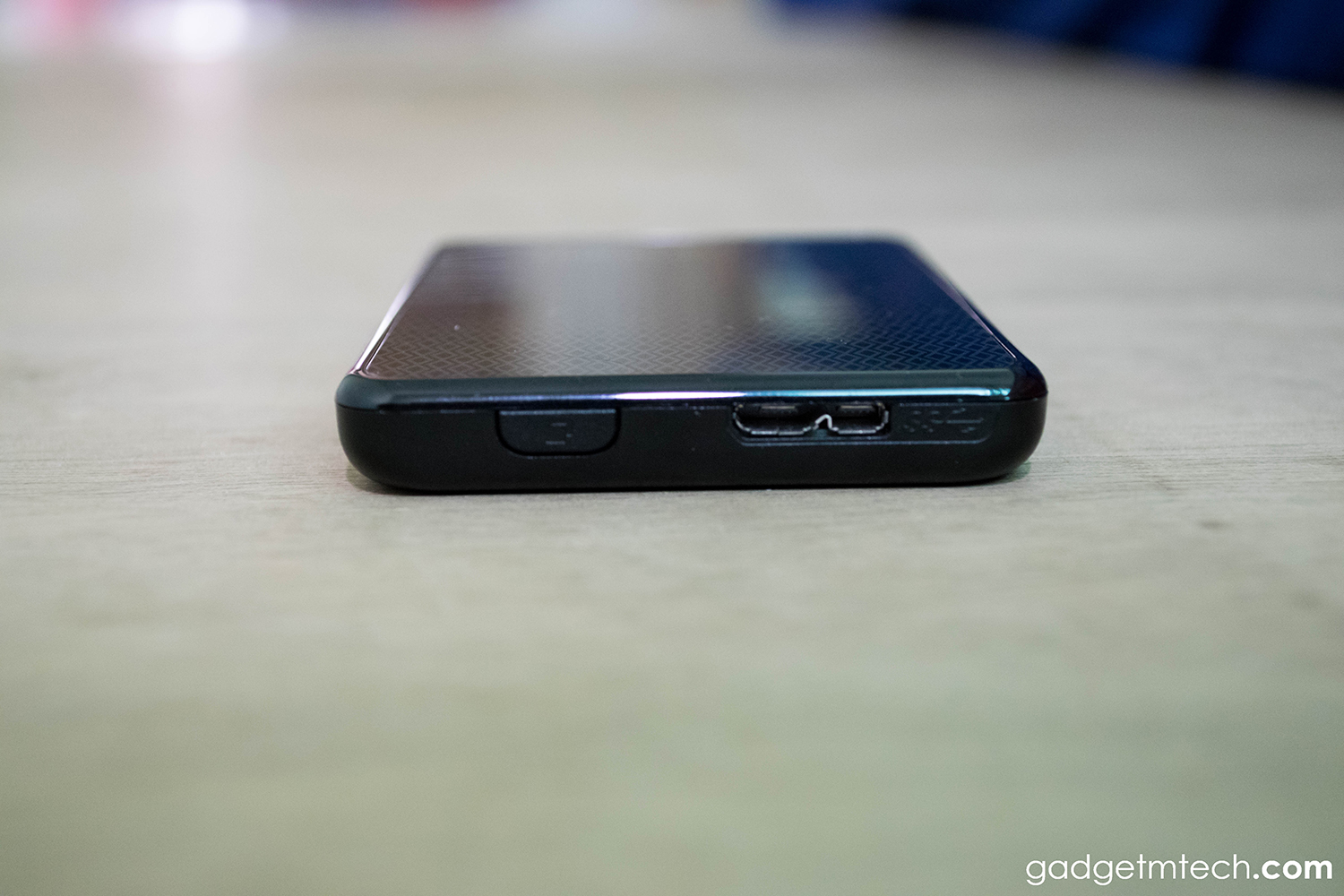 The top of the SSD houses a USB 3.0 port and One Touch Backup button. That's pretty much of the design section.
Decent Speed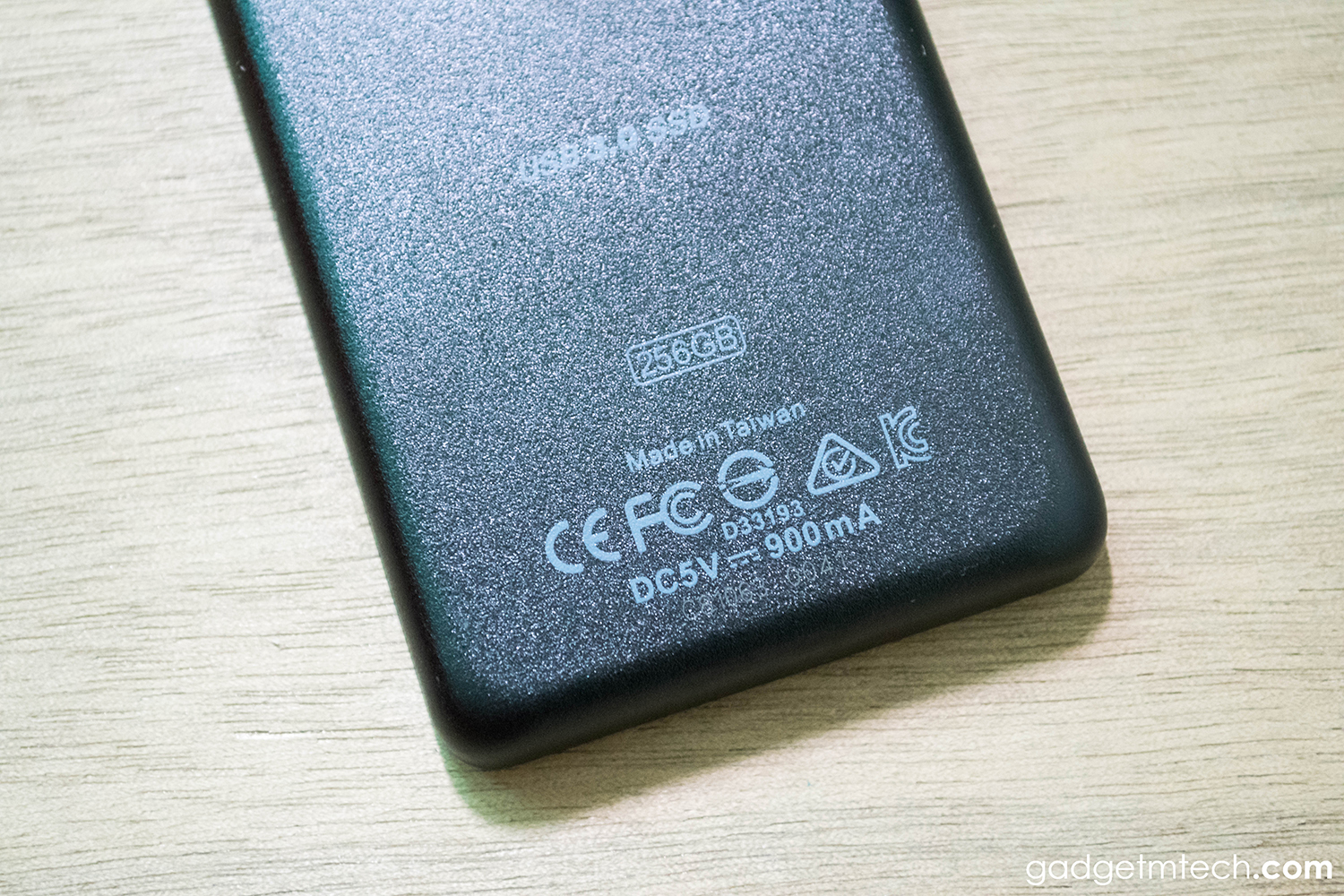 You might not think that this tiny SSD actually has a fairly decent speed. Do note that the one we are reviewing is the 256GB variant (TS256GESD400K).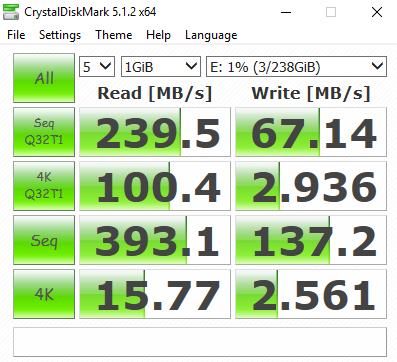 As you can see, the read and write speeds aren't that bad, definitely faster than the external hard disk I have. You can't really compare it with an internal SSD though, because that uses a faster connection that USB 3.0.
You can power up the ESD400 using your smartphone, as it only takes 5V and 900mA to power up, similar to a USB flash drive.
Software
There are two software available for the ESD400 — Elite Data Management and RecoverRX. Both are developed by Transcend and you can download it for free.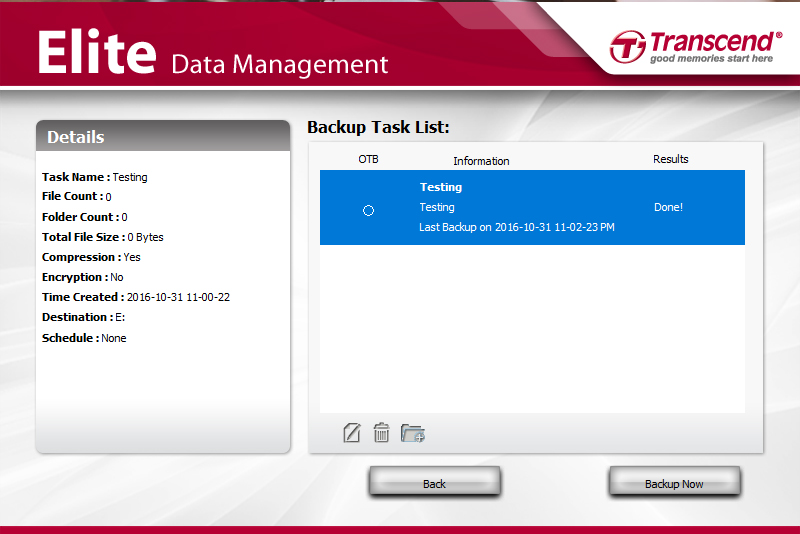 The Elite Data Management is a very useful software and I think most people will use. You can configure the One Touch Backup button to do one specific folder backup, as well as scheduling automatic backups.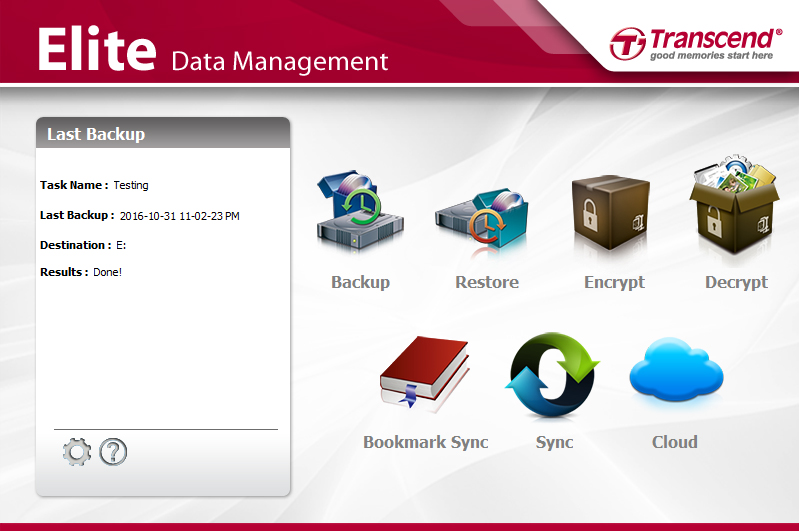 You can even sync all your bookmarks as well, or even backup to your cloud services (Dropbox and Google Drive). It's good to know that Transcend is offering you many options to backup your files, now you don't have any reasons to lose your files.
The RecoverRX is basically a recovery software, which is a useful software for those who mistaken deleted their files. Even though you might not be able to fully recover all your lost files, at least there's a chance of getting back the lost files.
Final Words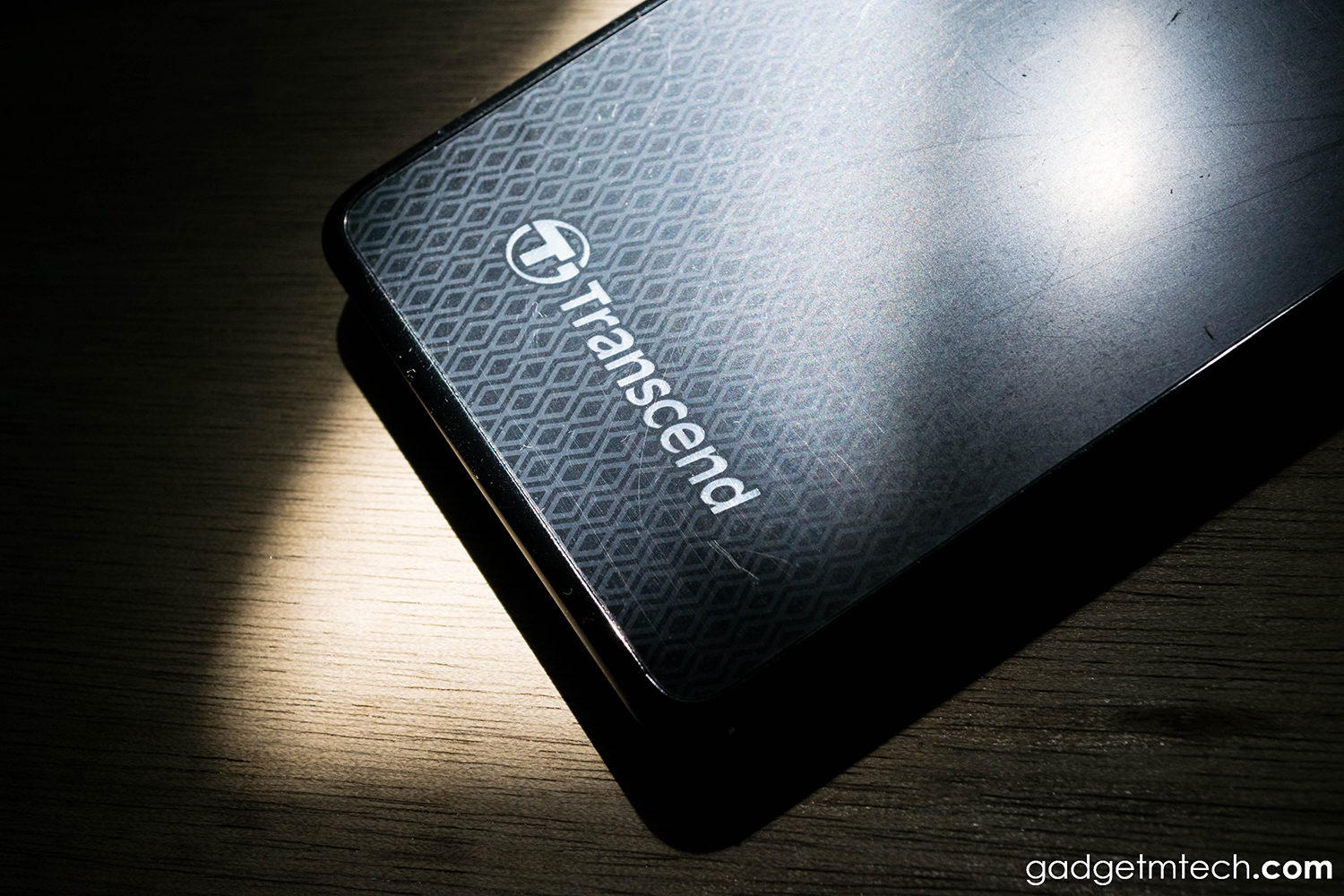 Pricing at RM459, the Transcend ESD400 is a pretty good SSD. It's small, thin and light, yet fast and has a couple of useful software. Well, I know it's more expensive than an external hard disk which offers more storage, but speed is really an important factor in this era. You pay more, you get faster speed.
Yay
Small, thin and light
Fairly decent speed
Comes with useful software
Nay
Picked up scratches quite easily
Pricey yet less storage