Sony Mobile recently had announced the new Xperia Z5 series devices at IFA 2015 in Berlin. Guess what? The Xperia Z5 series is coming to Malaysia, and you might as well get a chance to attend the launch.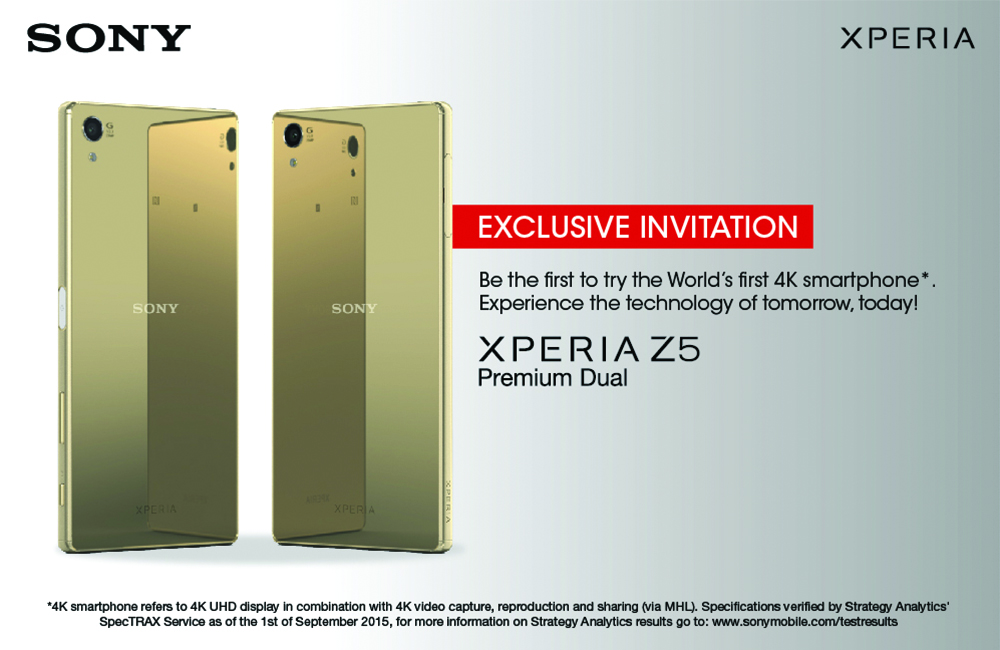 What you need to is just click here to register before 19th October. All lucky fans invited the launch will be notified via email and are required to RSVP. Additionally, chosen lucky fans will also receive goodie bags from Sony Mobile worth RM 200 as well as have the opportunity to participate in a lucky draw and other games to various exclusive prizes. You might have a chance to walk away with a brand new Xperia Z5 series smartphone too.
Sony Mobile Malaysia will be launching the Xperia Z5 Compact Dual, Xperia Z5 Dual and Xperia Z5 Premium Dual on 29th October at an unspecified location. Be sure to check back with us for more coverage of the event.