Introduction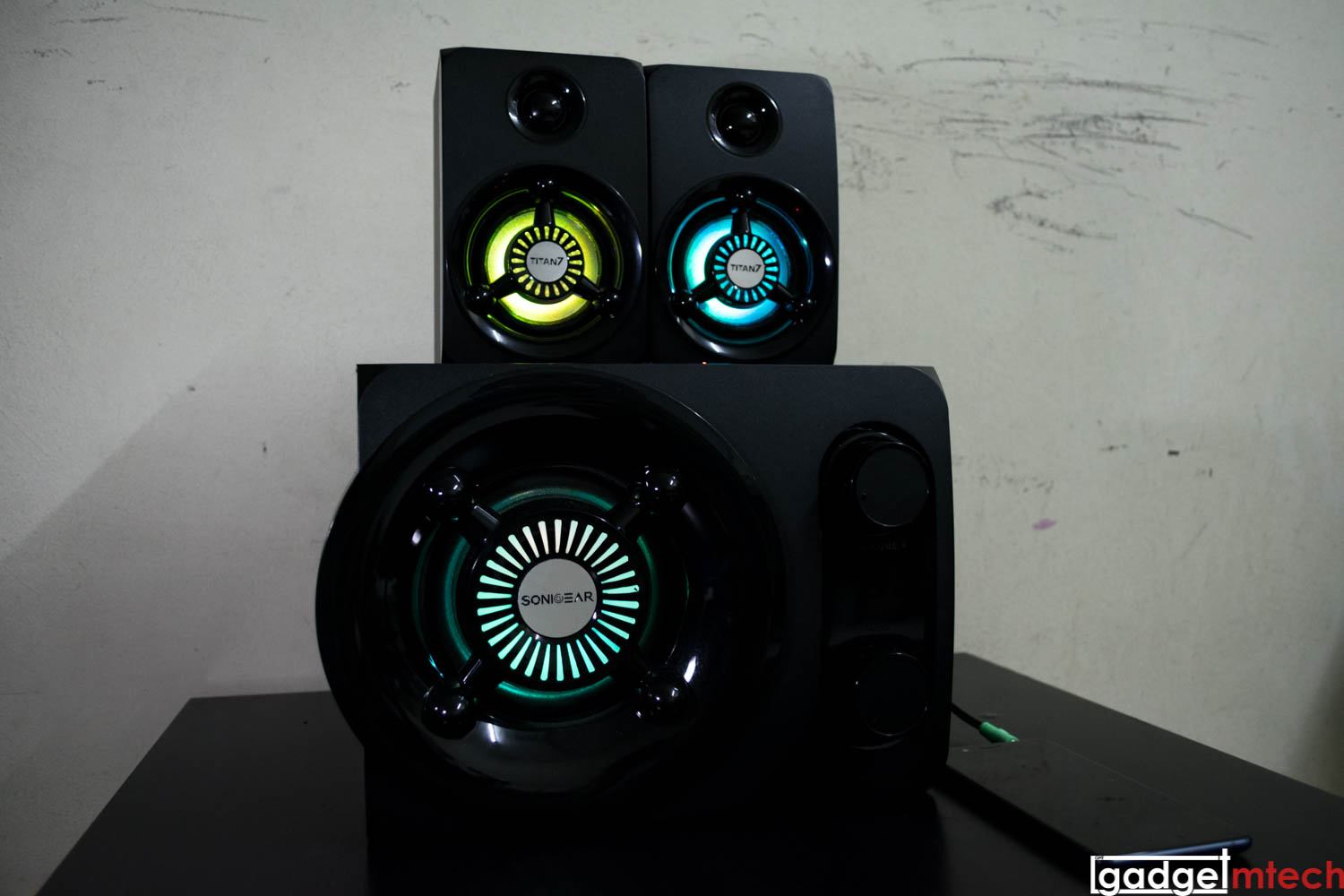 This is the SonicGear Titan 7 Pro BTMI, an RGB speaker that for sure won't cost you a kidney. However, it's not exactly RGB — it has 7 different color lightings, that's pretty much of it. Without further ado, let's go to the full review!
Unboxing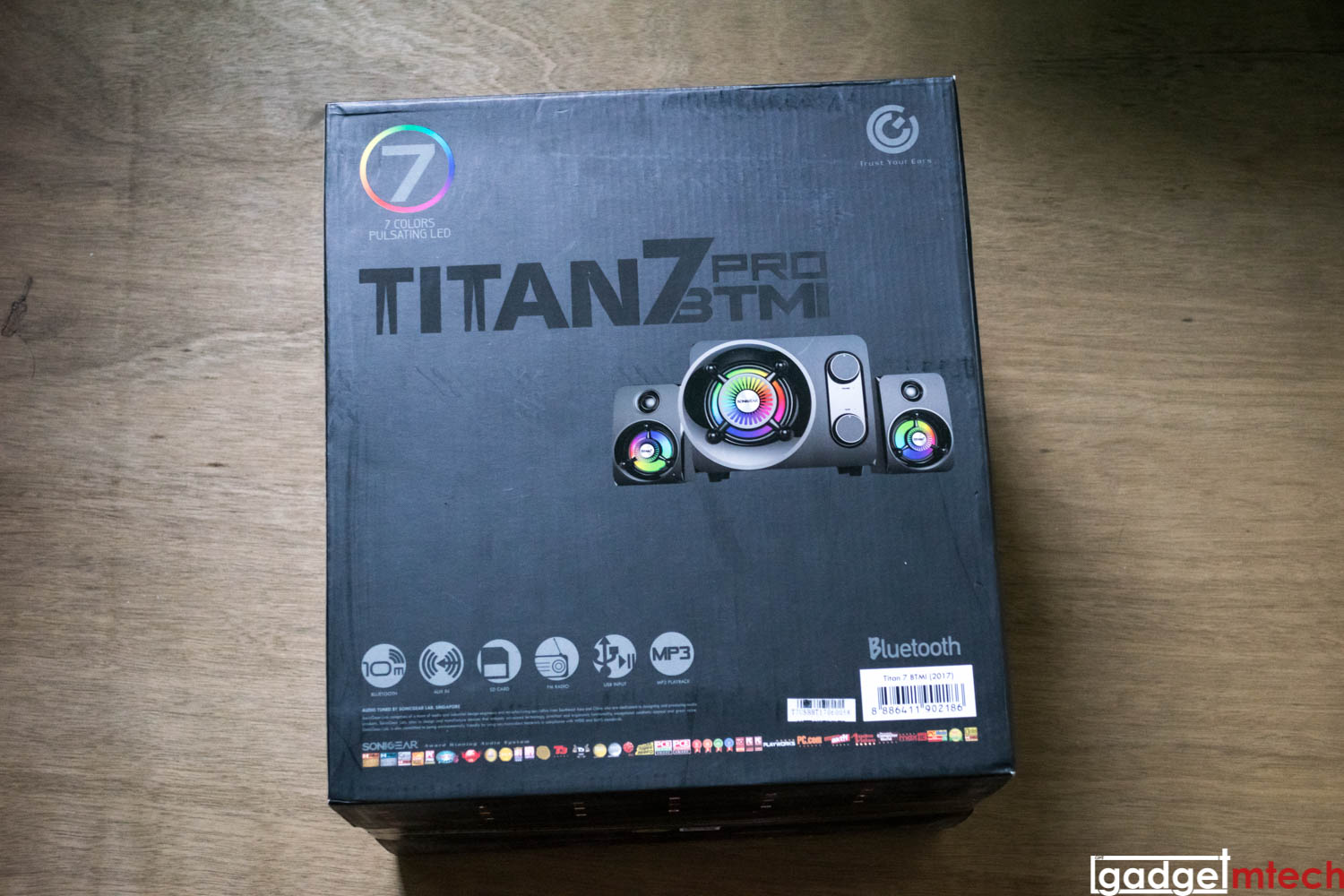 The Titan 7 Pro comes with a big black box and the product info and features can be found on the box.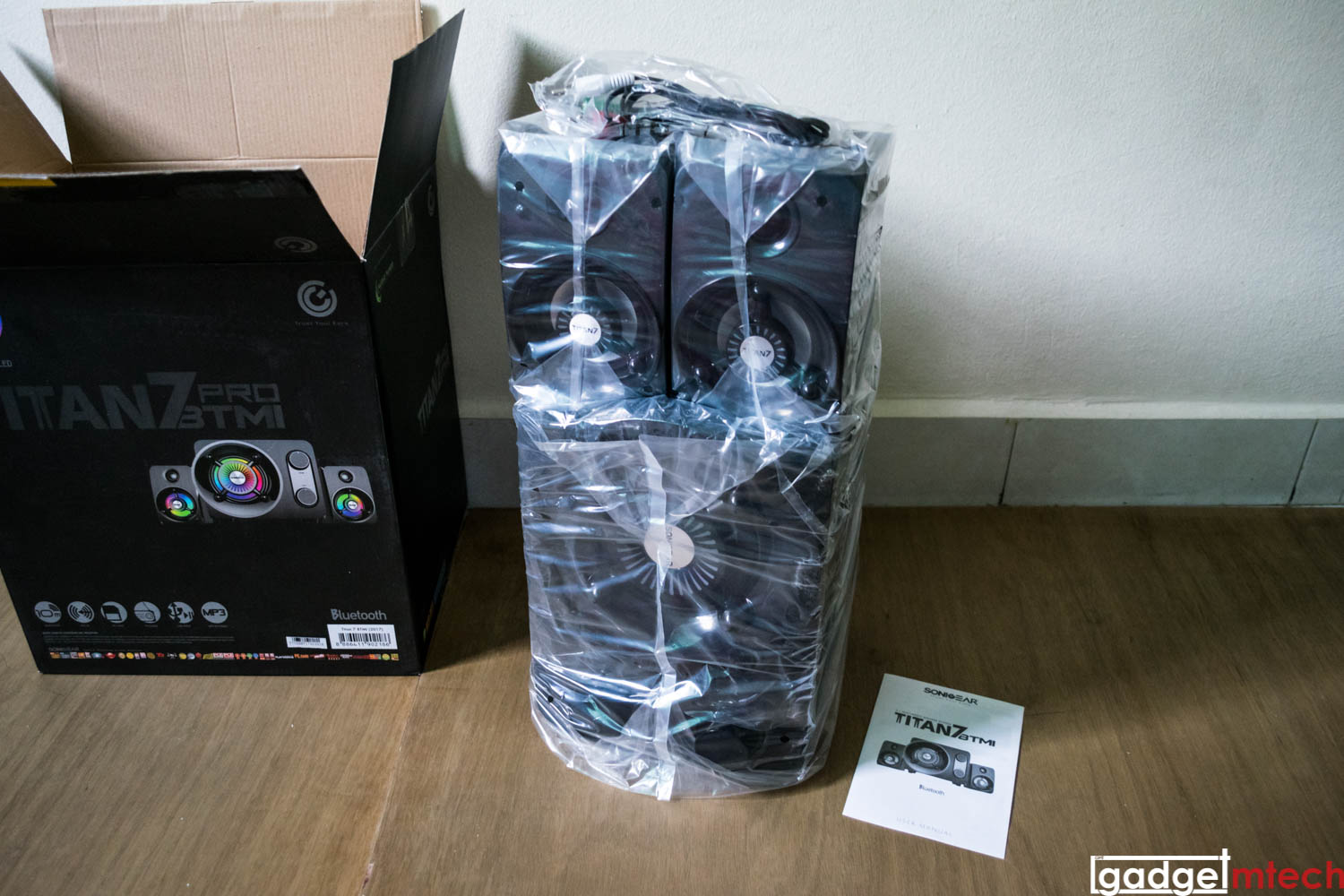 The box contains two satellite speakers, a subwoofer, a RCA-to-3.5mm audio jack, and a tiny little piece of user manual. That's pretty much of it, no any other extra accessories.
Stereo Output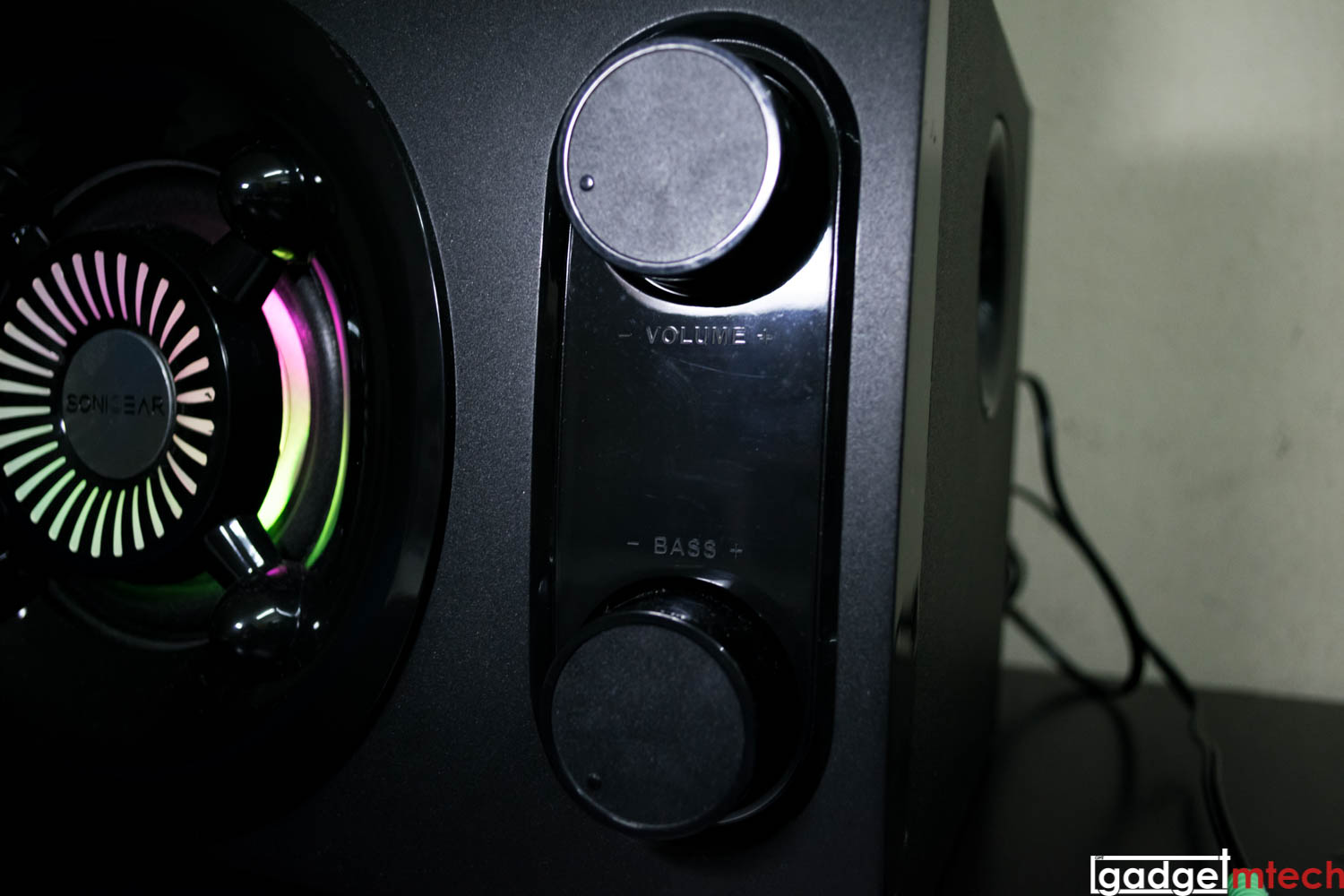 It has a pretty standard 2.1 speaker design — rectangular and circular shapes. The two circular knobs are for volume and bass controls, more on the bass control later on.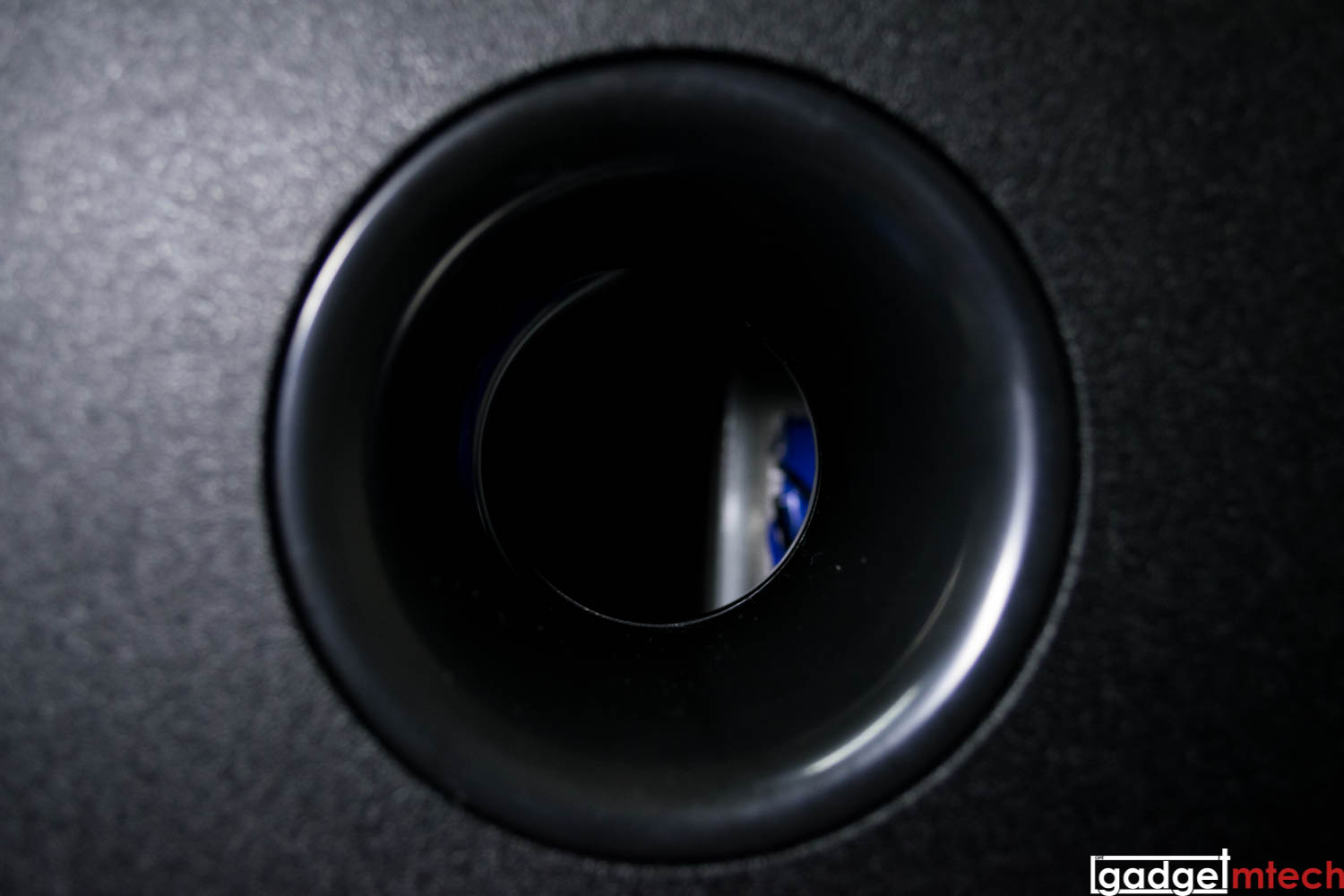 The air intake opening of the subwoofer doesn't have any filter or protection, make sure you not to let any insects enter.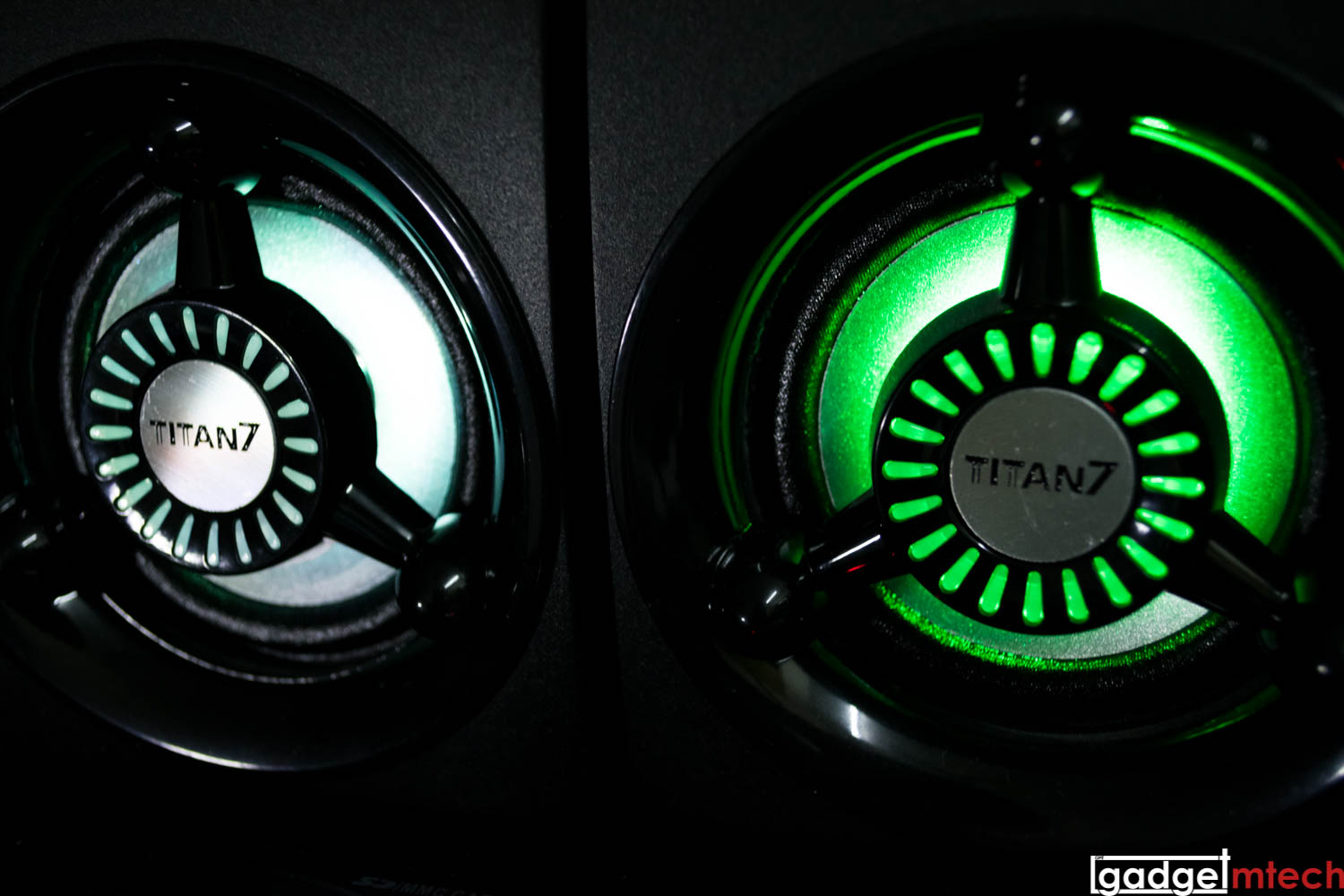 The parts where all the audio came out have a nice LED flair on it, note that it can only change 7 colors. Unfortunately, you can't change the light settings, not even the brightness.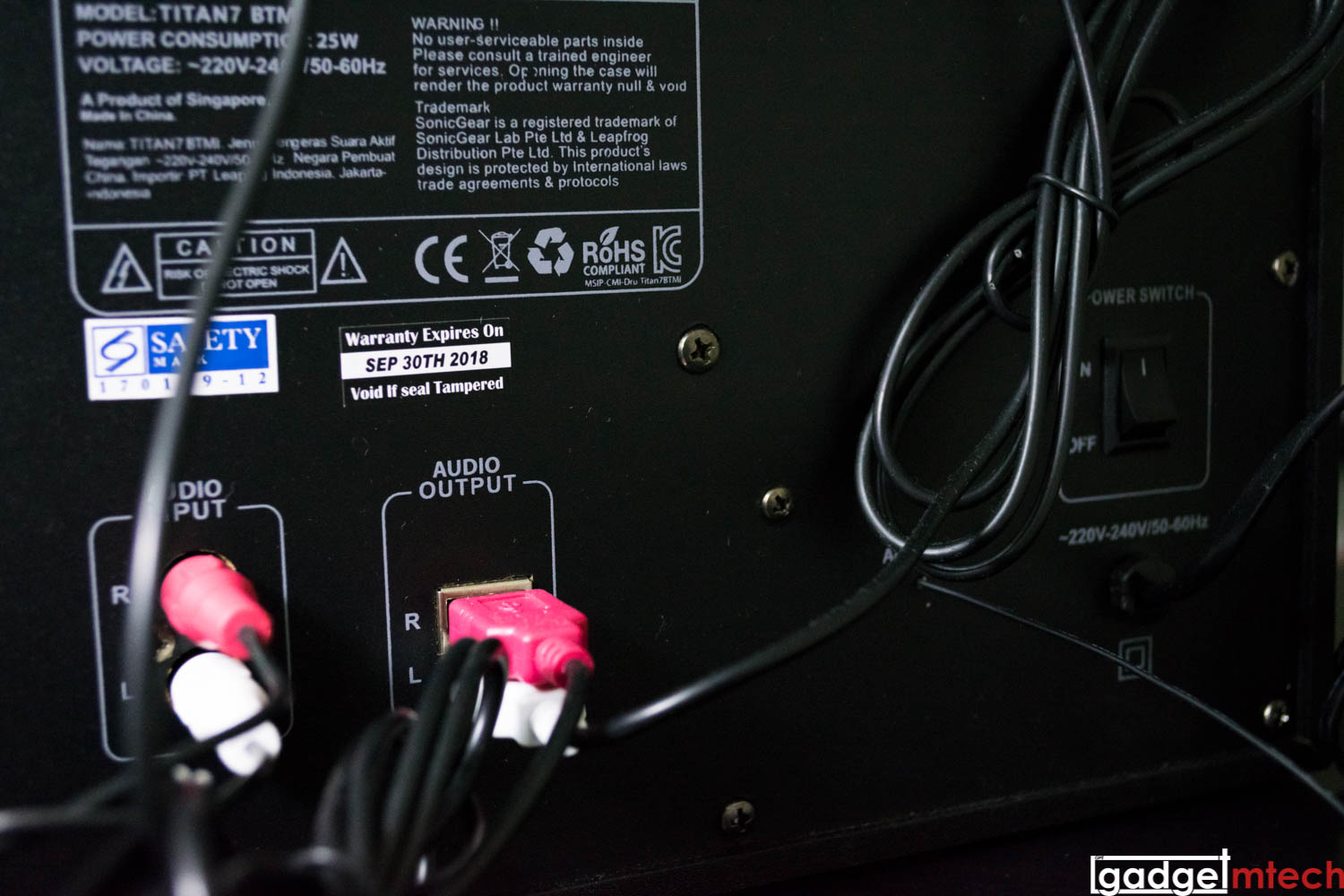 The I/O ports and buttons are located behind and on top the subwoofer. Speaking of the I/O ports, SonicGear decided to use a USB-like connection for both satellites. If you want to connect your phone via wire, just plug the RCA-to-3.5mm audio jack to your phone.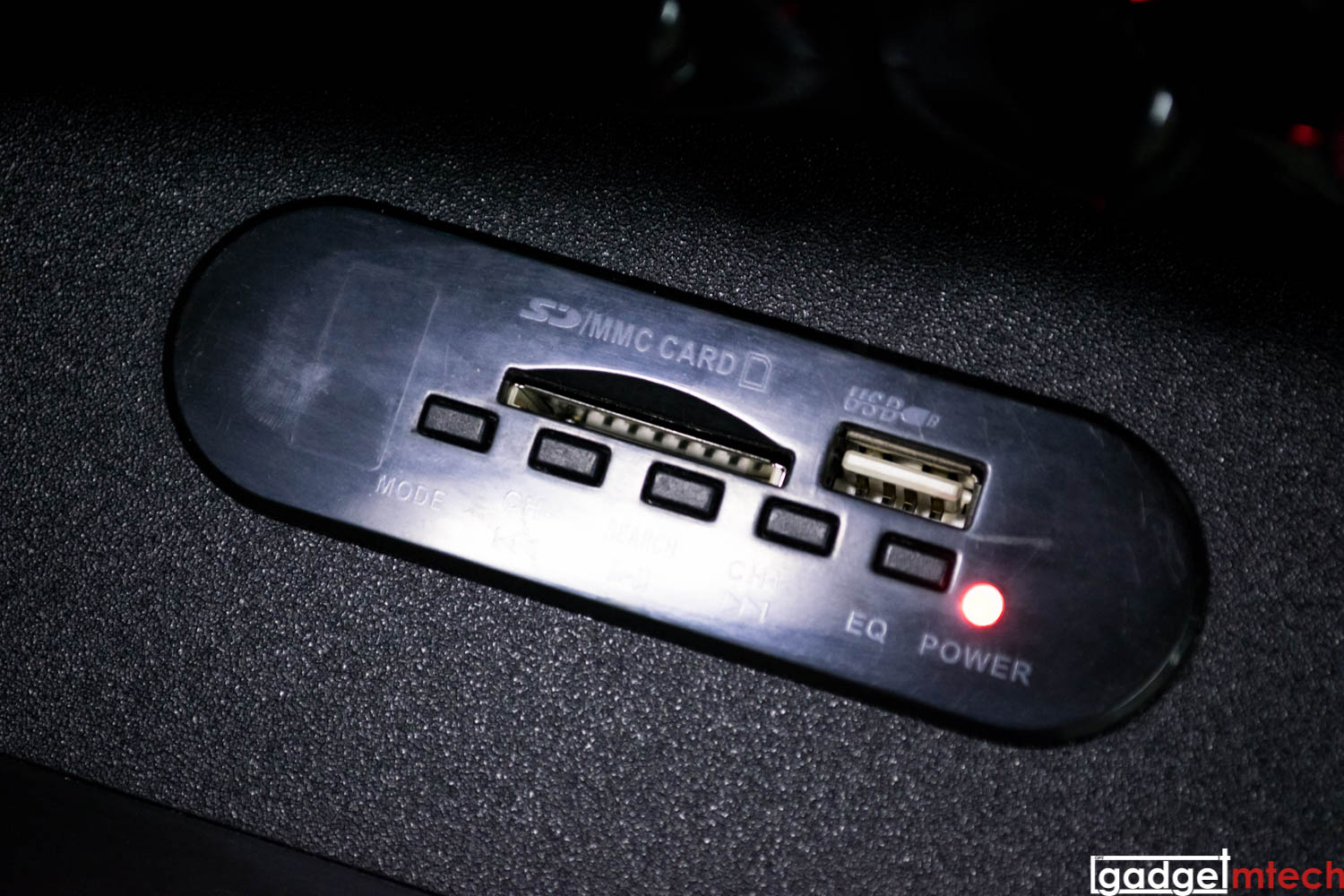 The top of the subwoofer houses an SD card slot, USB port, control buttons, and the power indicator. You can change to either SD card, USB, Bluetooth, FM radio or aux mode by just clicking the mode button.
Adjustable Bass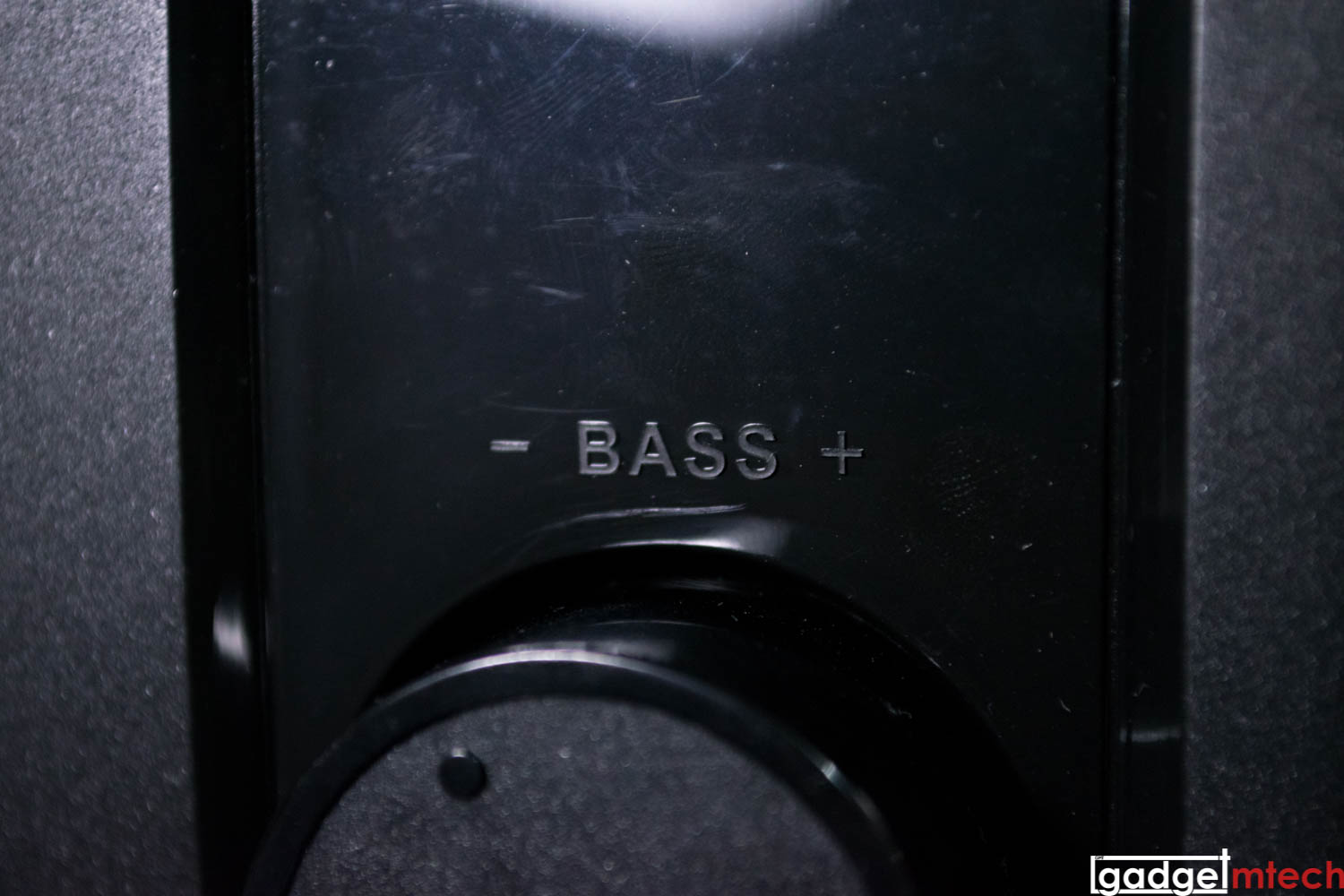 In terms of user experience, I must say that the Titan 7 Pro actually did a good enough job to deliver an enjoyable audio experience. It's not the top-notch audio experience, though. If you're just a casual music listener, it gets the job done well.
Having the bass control is really a handy feature, I mean, I get to choose whether to emphasize on bass or woodwind, because some songs aren't just all about the bass (pun intended!).
Final Words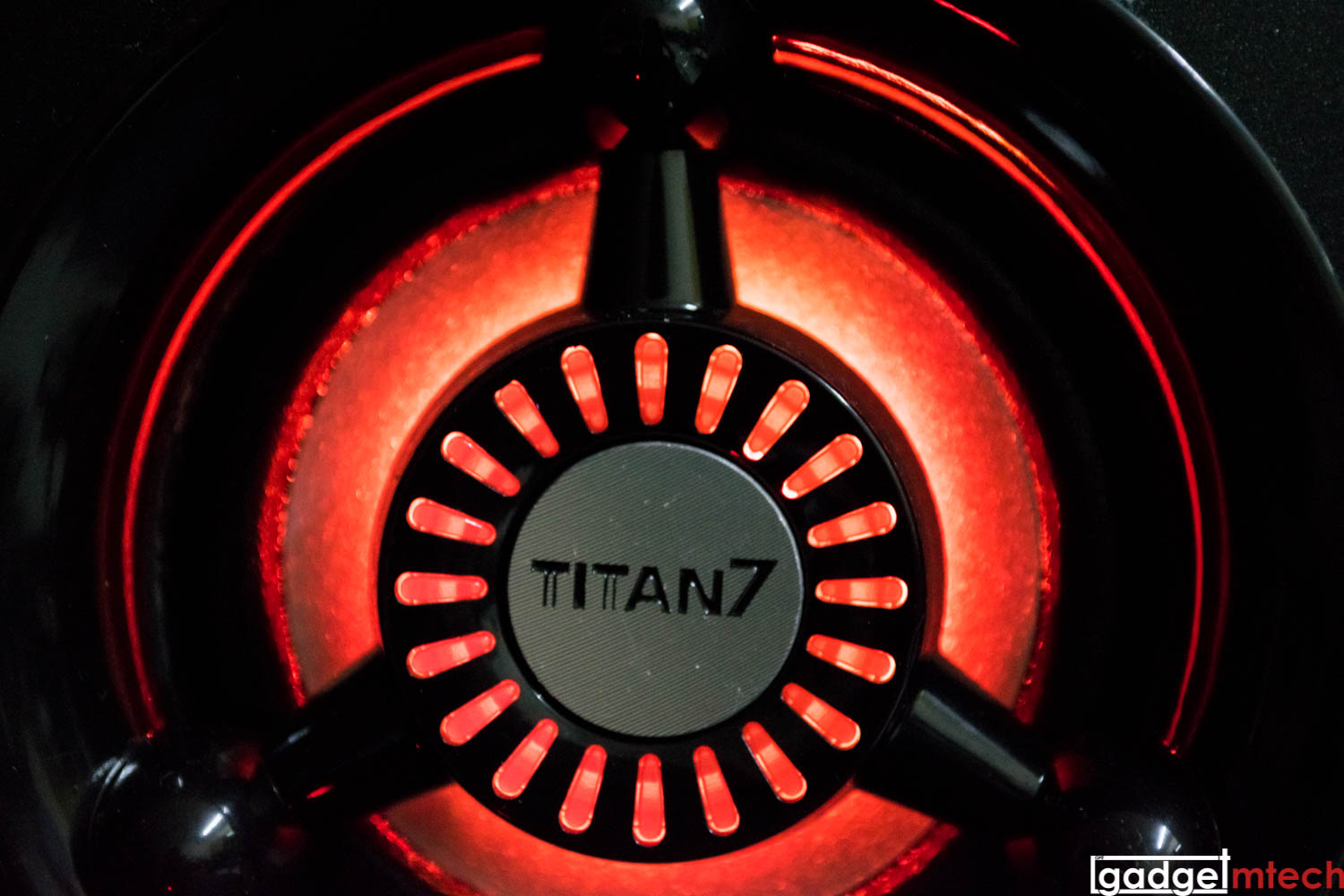 The SonicGear Titan 7 Pro BTMI retails at RM149, well, according to Lazada Malaysia. The speaker actually delivers good enough audio quality. Sadly, there's no perfect speaker in the world. I think SonicGear can actually improve its build quality, and maybe even remove the changing light feature to make the product even more affordable.
Yay
Affordable
Delivers good enough audio quality
Nay
Subwoofer's air intake opening doesn't have any filter or protection
LED light cannot be customized