Introduction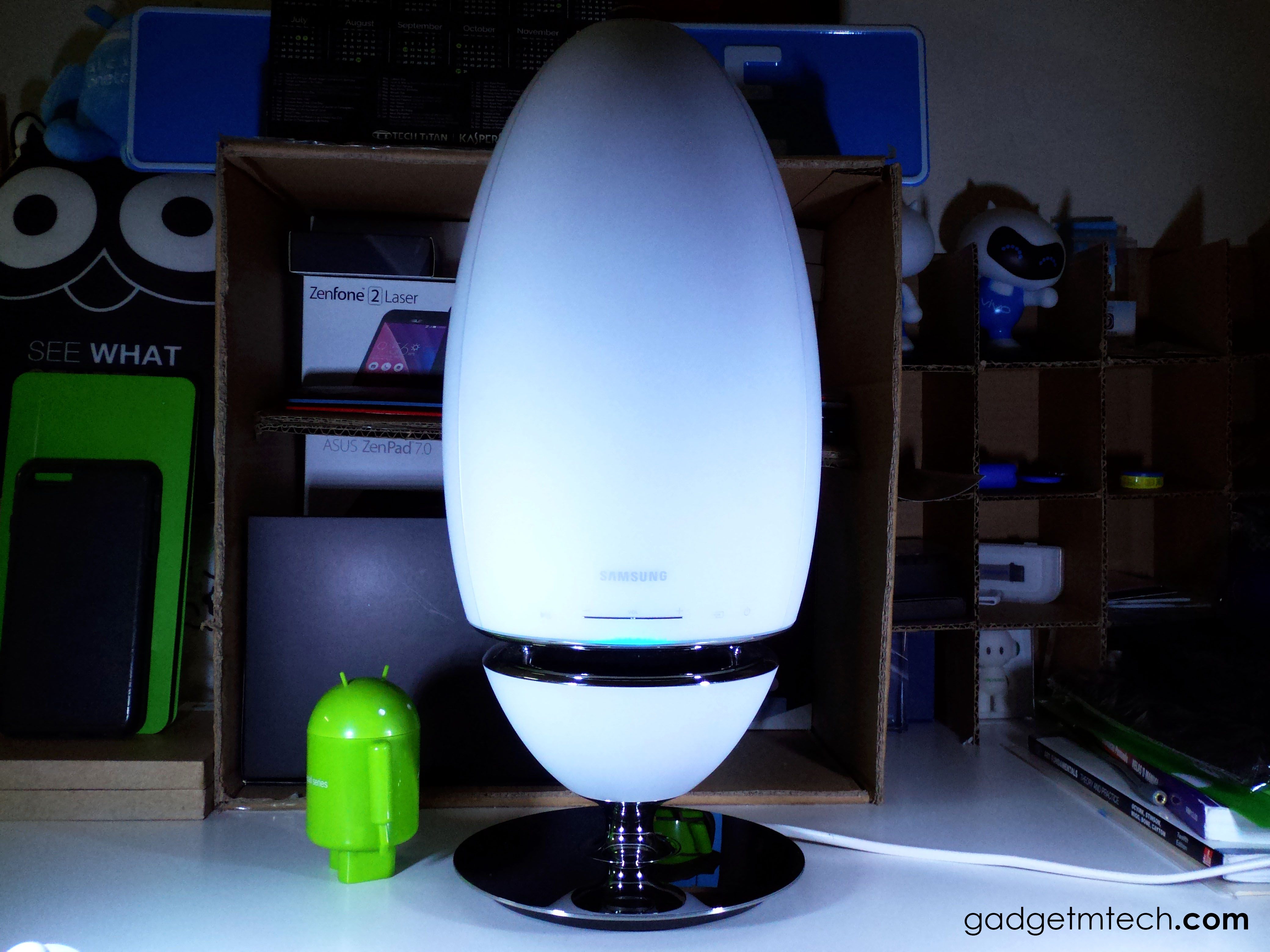 It seems that the device I got for review is getting bigger and bigger. This time around, Samsung Malaysia sent me the R7 to try out, which is actually a 360° speaker, not the OPPO R7!
Oblong Shape Design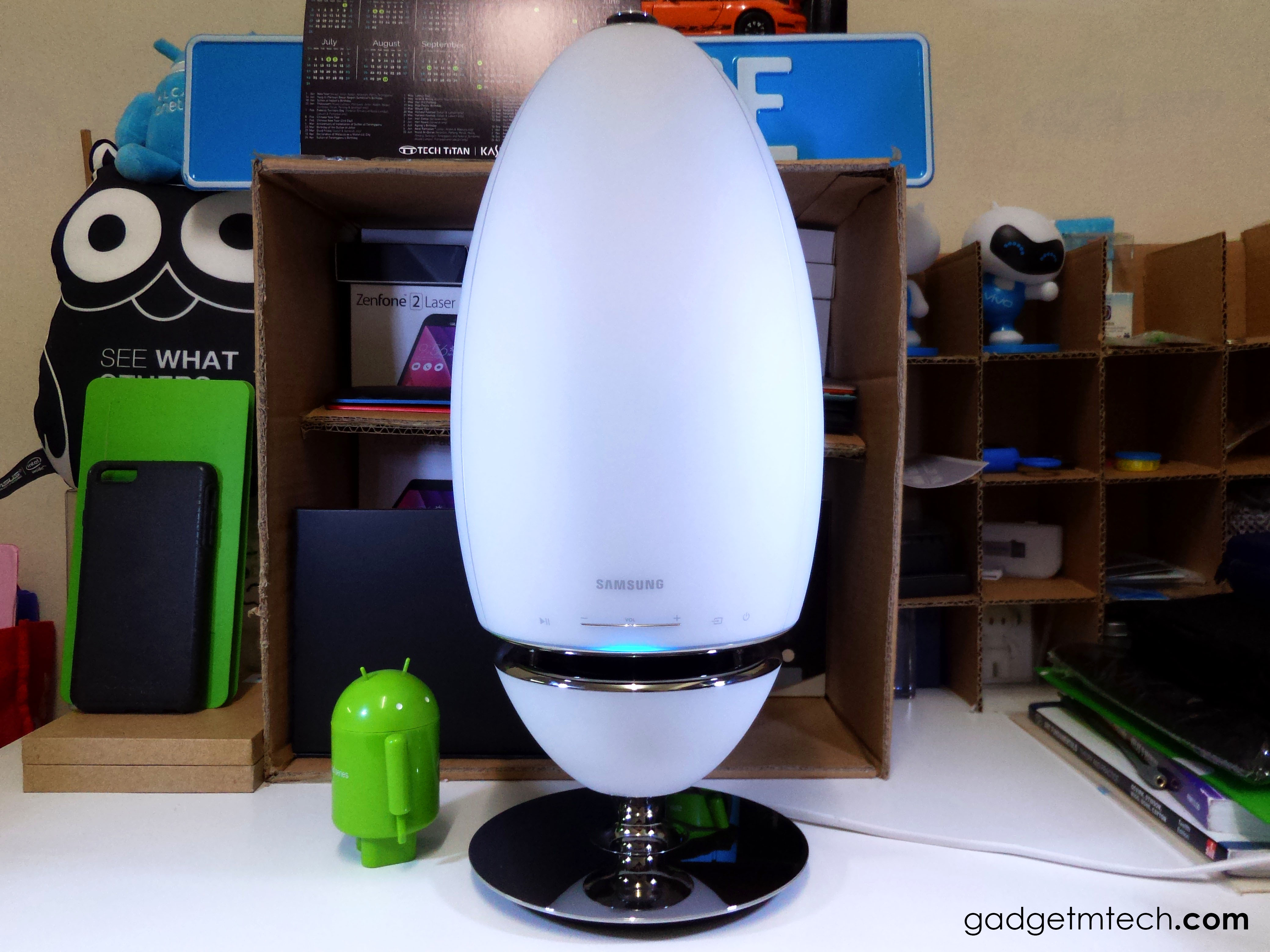 The R7 has an oblong shape with a few subtle buttons at the front, and a LED to indicate the status of the speaker. The buttons are very sensitive, just a light touch is enough to make them function.
I actually like the design of the R7, it looks like a table lamp though. Setting up the R7 isn't easy, you'll need to look at the manual as it is not straight forward.
Samsung Multiroom App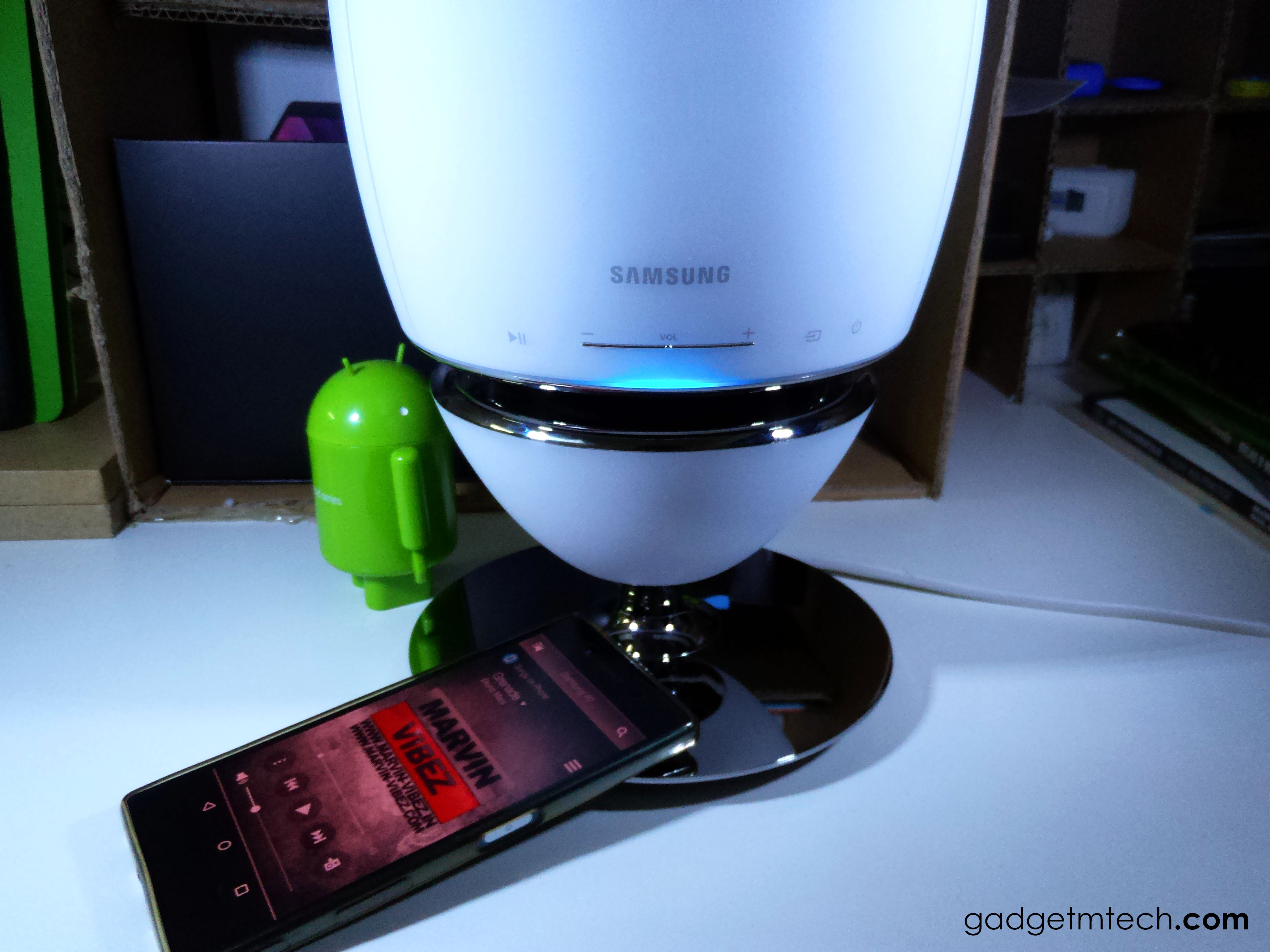 The Samsung Multiroom app is an app for you to connect more than one Samsung speakers you have to your device. The Samsung R7 connects to other devices by using Bluetooth at first, but then can be connected through Wi-Fi through the app.
The app is easy to use, but I'm not really a fan of its user interface. You can connect the R7 to other services such as TuneIn, Deezer, Rdio, 8tracks, Spotify, and TIDAL.
By using the app, you can stream the songs from your phone or even other devices with the Multiroom app. Everything is done through Wi-Fi, so make sure you have a fast enough internet connection at home.
Unfortunately, Samsung didn't provide any software for laptops or desktops, which means you can only play the songs from your PC through Bluetooth. Just an advice for Samsung, it would be better if the R7 has NFC for easy and faster pairing.
360° Sound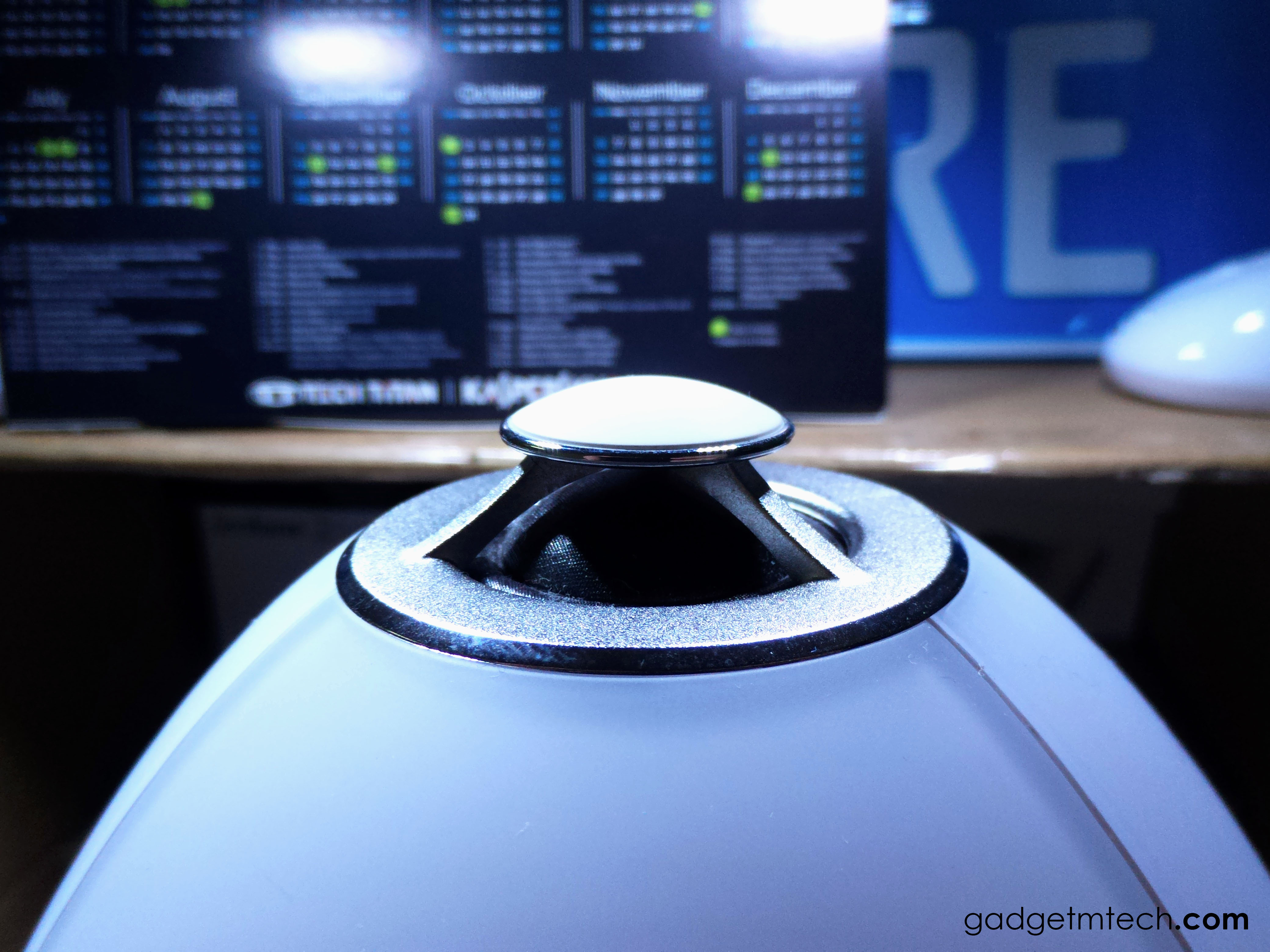 The Samsung R7 produces 360° sound, it actually replaces multiple speakers to wrap a person with sound.
Sound quality generally is pretty good as the mids and highs are superb. Not really a thing to complain about the sound quality, but the sound quality will be different depends on whether you are close or far to the speaker.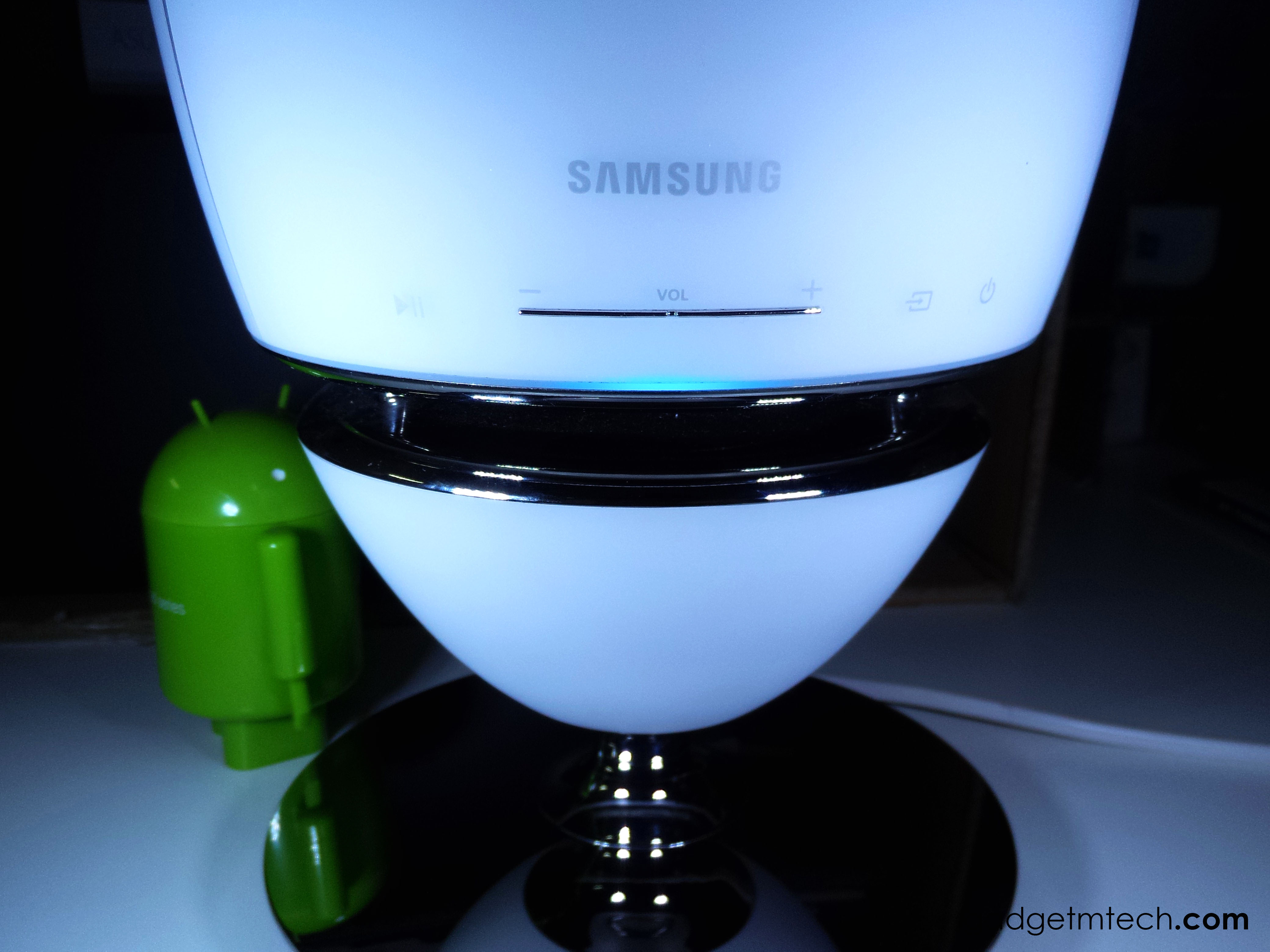 I have to point out that the volume of the speaker is pretty loud. I usually play the songs in 15-20% of the full volume. You know right? When your music is too loud, your neighbors will complain about it.
Final Words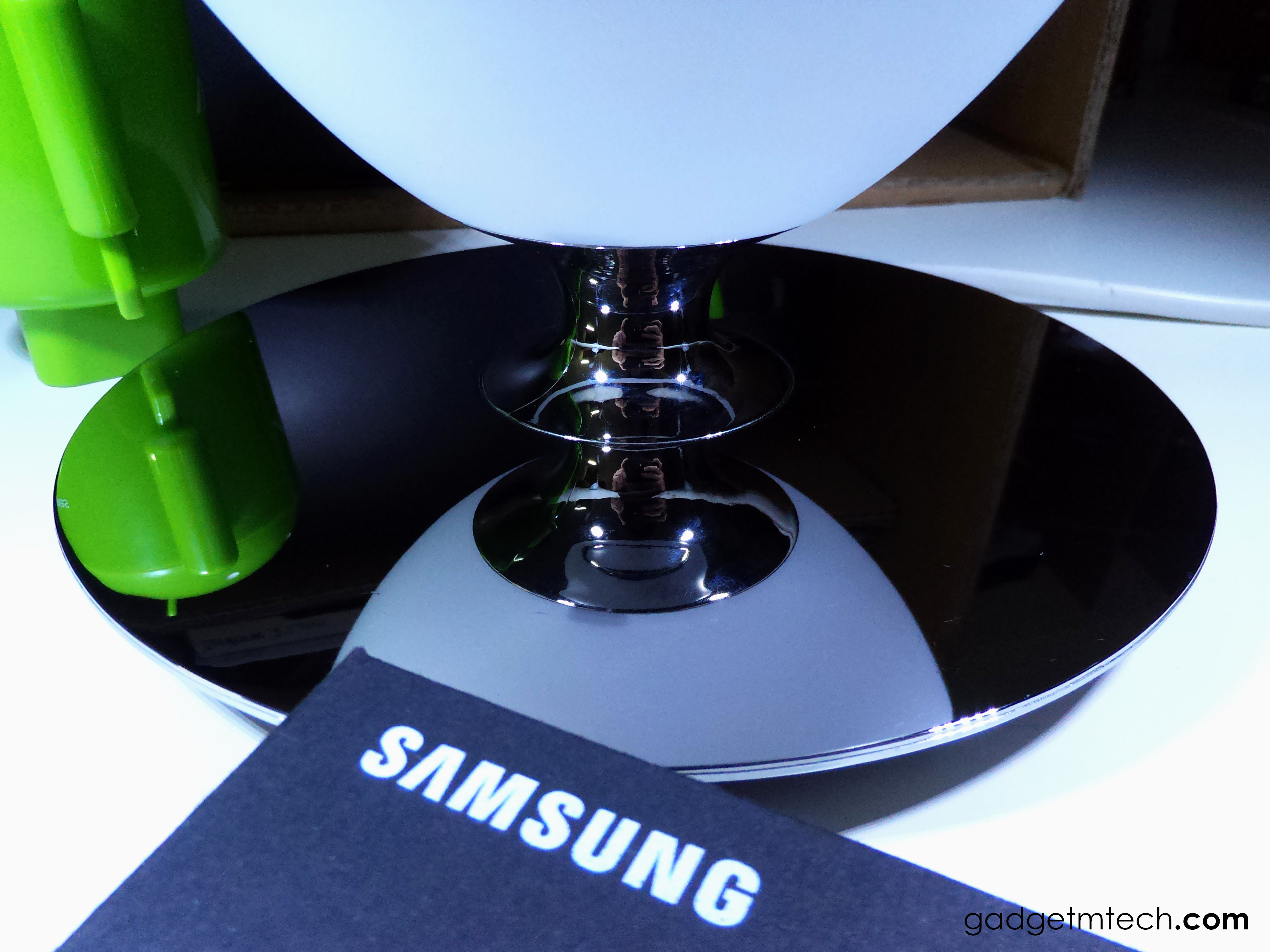 Retailing at RM 2,199, the Samsung R7 is not just a speaker, it's also a beautiful furniture which you put it around the flower pots. It is a wireless speaker that makes 360° beautiful sound. And guess what? You can just throw a party and use the R7 as the only speaker as its volume is insane! Before we call it off, I have to mention that the Samsung R7 doesn't run on a battery, you have to connect to the socket.
Yay
Impressive design
Impressive sound quality
Nay
No NFC
No software for laptops or desktops