Samsung today officially announced three new wearables — Samsung Gear Sport, Gear Fit2 Pro, and Gear IconX. These three devices were designed to help consumers get the most out of their day, and help them live a healthier and well-balanced life.
Samsung Gear Sport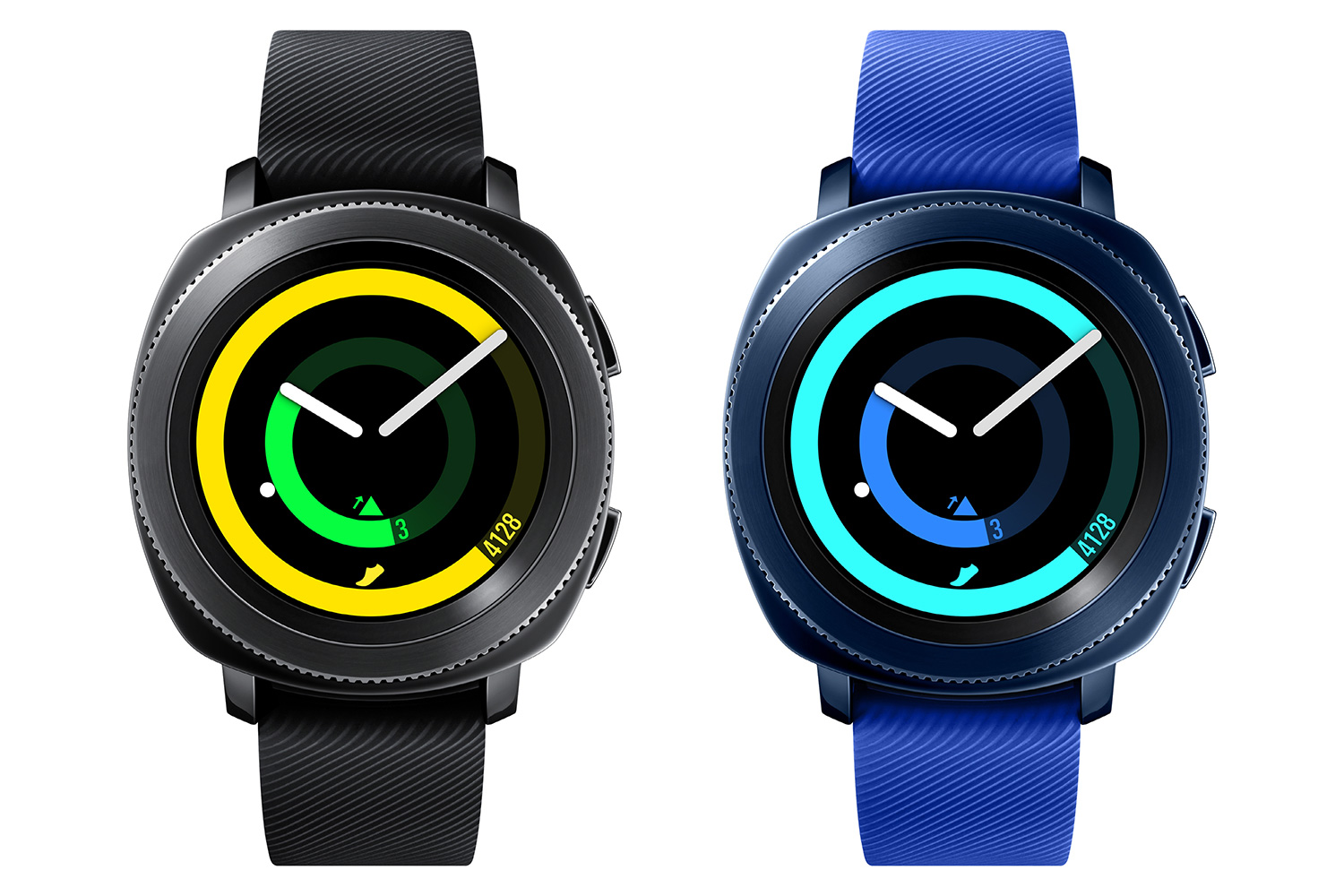 The Samsung Gear Sport can be said as the sporty Gear S3, but it's more affordable. It sports a Super AMOLED 1.2-inch rounded display. Additionally, the watch also comes with an improved user interface that makes it easy to view information, even when on-the-go.
It also comes with a few Gear functions as below:
Control of Samsung IoT-enabled devices through Samsung Connect
Act as a remote control, whether for a PowerPoint presentation or Samsung Gear VR headset
Pay with Samsung Pay
Besides, the Gear Sport is also 5 ATM certified for water resistance. It also comes with Speedo On, a swimming training app that tracks your key swim metrics including lap count, lap time, stroke type and more. Its heart rate monitor now also comes with improved accuracy.
The company also partners with Under Armour for you to access Under Armour's fitness apps including Under Amour Record, MyFitnessPal, MapMyRun and Endomondo. Spotify's Offline mode lets you listen to your favourite music online, offline or even without your smartphone so you can enjoy your favourite tunes regardless of location.
The Samsung Gear Sport will be available in Blue and Black.
Samsung Gear Fit2 Pro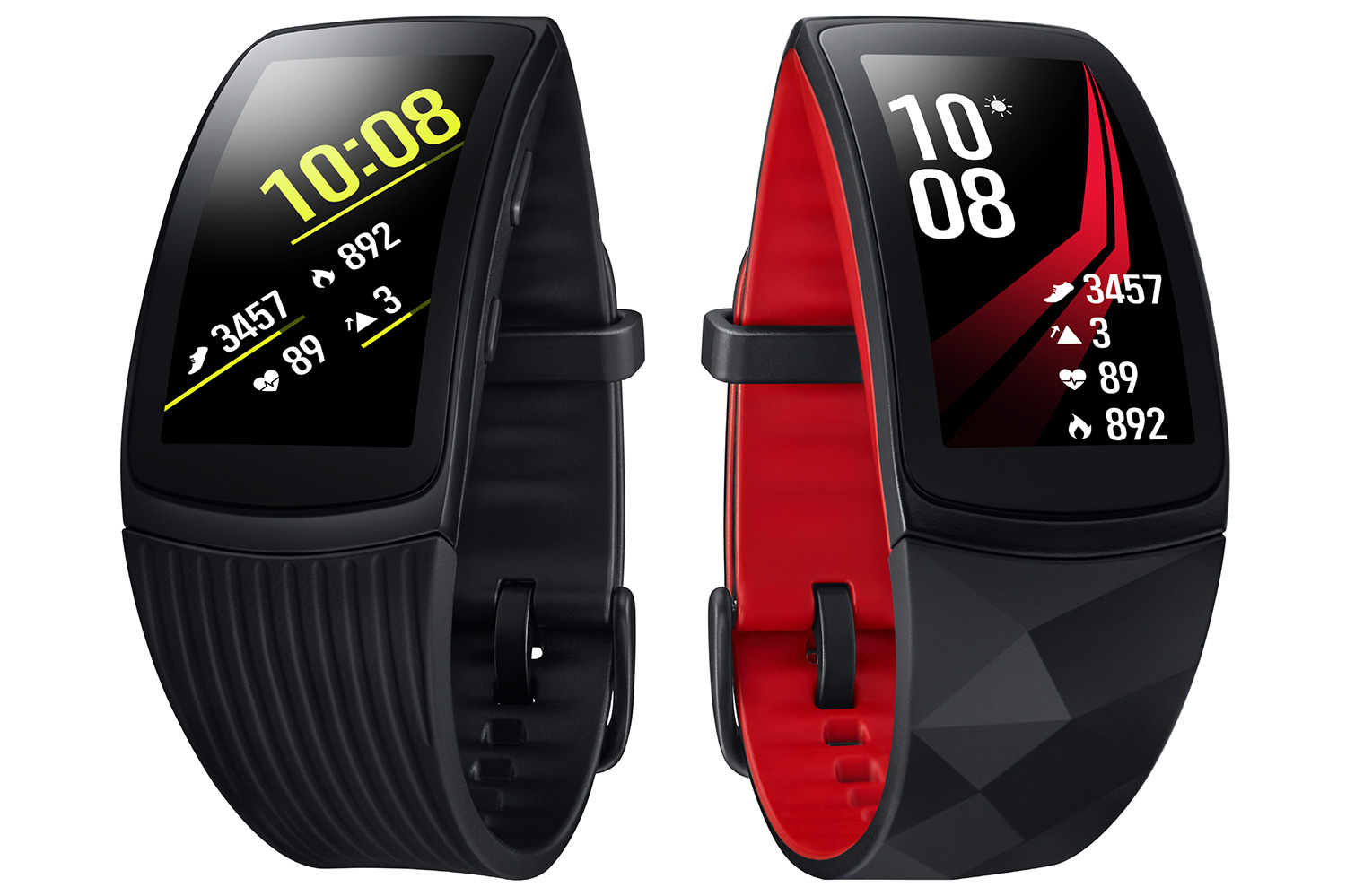 The Samsung Gear Fit2 Pro is an advanced GPS fitness band. It comes with an advanced built-in GPS tracking to capture your run or ride with accurate activity tracking. It sports a 1.5-inch Super AMOLED curved display and a high-resolution color touchscreen.
Available in Black and Red, the Gear Fit2 Pro is also 5 ATM certified for water resistance. It also comes with the swimming training app, Under Armour fitness apps, and Spotify Offline.
Samsung Gear IconX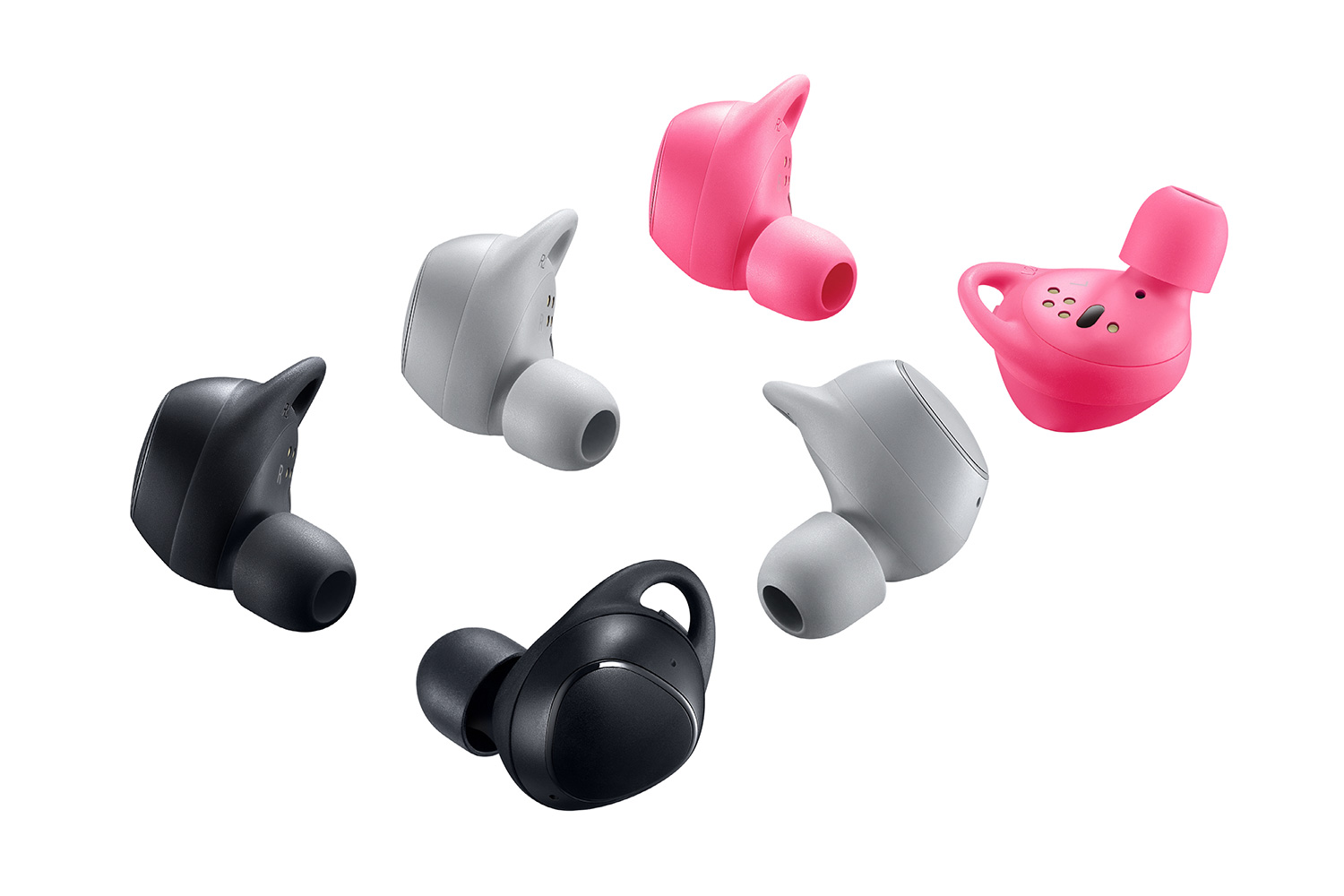 The Samsung Gear IconX is cord-free earbuds which are also your newest connection to Bixby. With a simple tap and hold of the earbud, you can use your voice to control your music or your phone – without even having it in your hand.
Music can be enjoyed on and offline by transferring songs from a Samsung smartphone or PC or accessing your favorite tunes through Bluetooth connectivity.
The Gear IconX automatically tracks your running routines and also features the standalone Running Coach function. It comes with a fast-charging and improved battery life of up to five hours of music streaming or seven hours of standalone music playback. The 4GB internal storage also means that you can enjoy a seamless and fully standalone music listening experience.
Availability
In terms of availability, the Gear Fit2 Pro will be available in Malaysia end of September onwards. Both the Gear Sport and Gear IconX will reach local shores in November.