Accompanied by brand ambassador Juliana Evans, Samsung has officially launched the Galaxy A8 in Malaysia, which is officially the Korean tech giant's slimmest smartphone.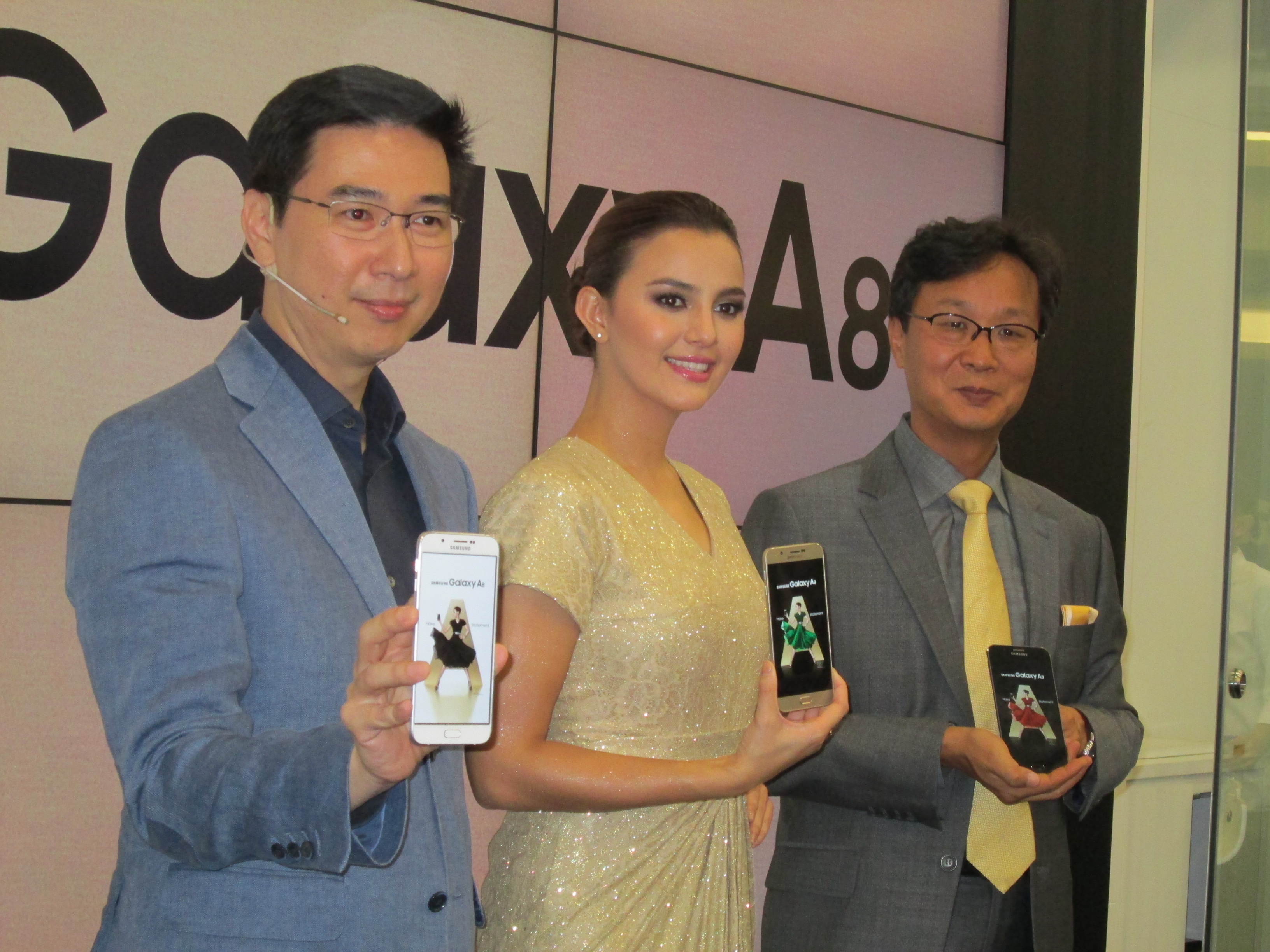 Samsung's latest offering is powered by its own proprietary chipset, the Exynos 5430 octa-core chipset which features four 1.8 GHz cores as well as four 1.3 GHz cores. Interestingly enough the Galaxy A8 for the Malaysian market packs the same chip as the Galaxy Alpha, unlike the Chinese Galaxy A8 which runs on the Snapdragon 615.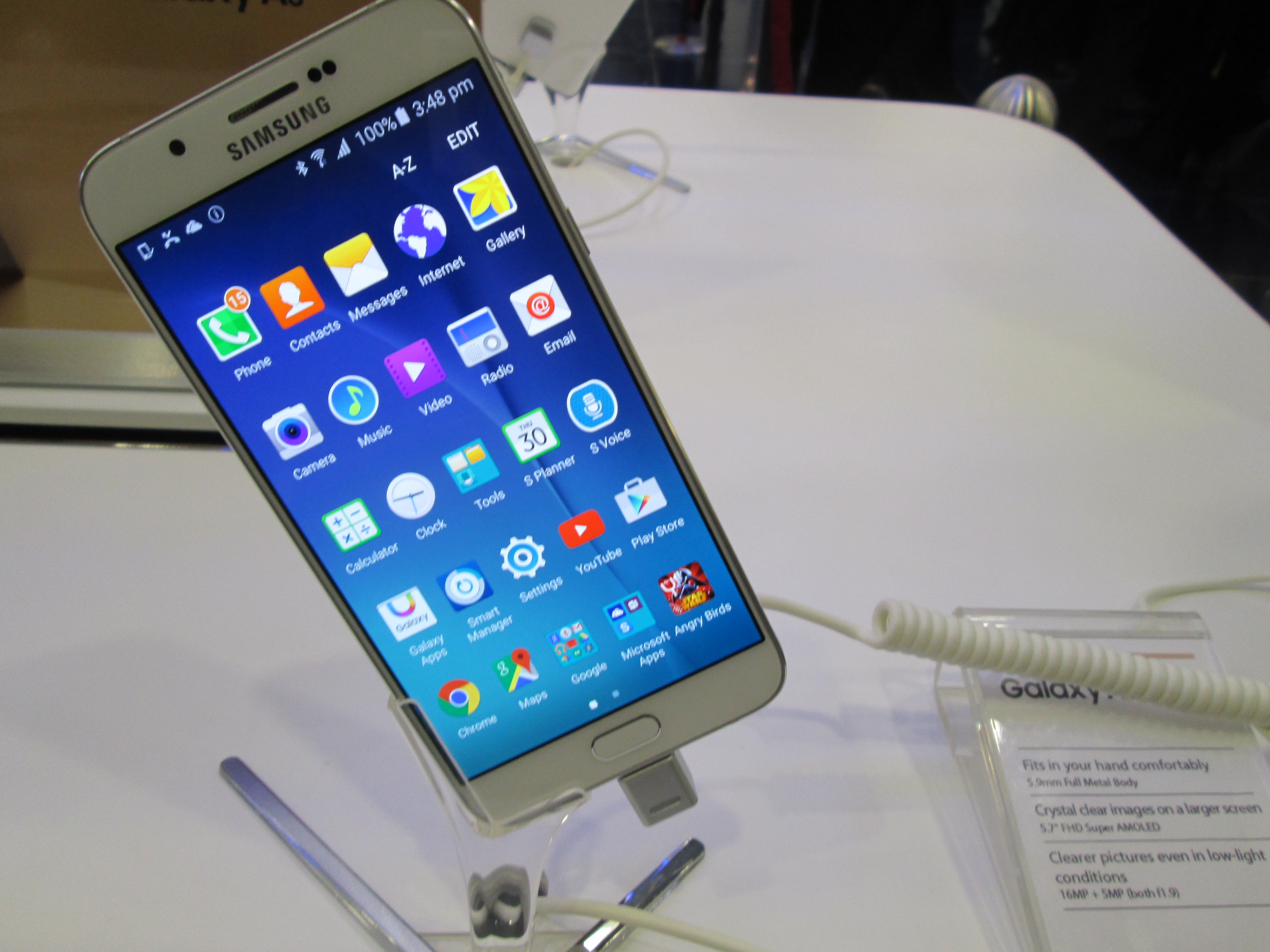 Other hardware specs of note include possessing 2 GB of RAM (a little below-average in today's market), 32 GB of internal storage which is further expandable via MicroSD, a 5.7-inch Full HD Super AMOLED display, LTE Cat 6, NFC functionality and a 3,050 mAh capacity battery (which is impressive given the ultra slim frame of the phone).
As for its picture taking prowess, both cameras feature f/1.9 apertures for improved low light performance. The 16 MP rear camera has the entire slew of features found on the Galaxy S6, including Pro Mode and even the Quick Launch mode, with the only exception being HDR Auto. The front camera is a fairly standard 5 MP shooter.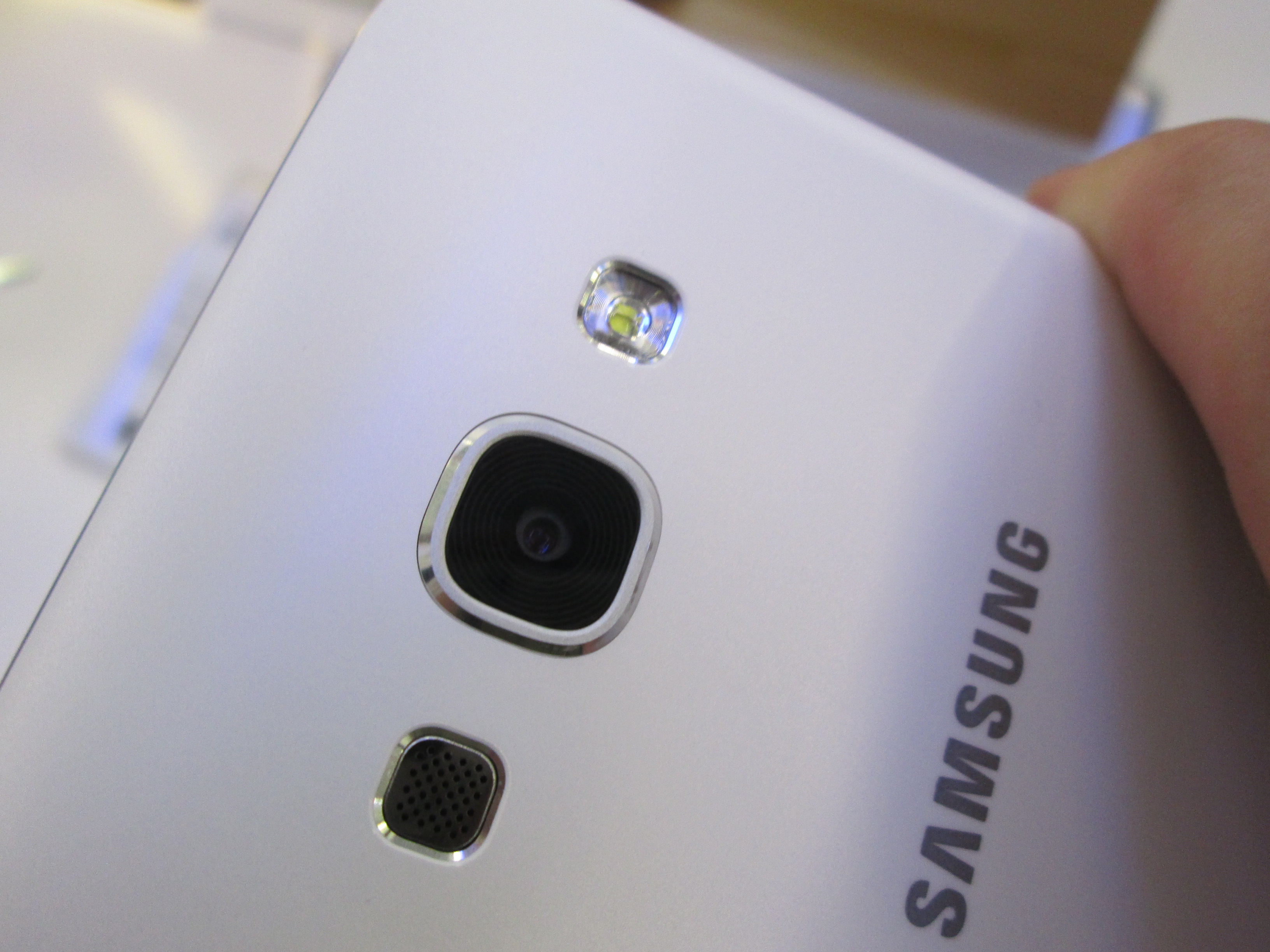 On top of that, the Galaxy A8 also features a fingerprint sensor (which increasingly is implemented into every phone), which is embedded on the Home button. The 5.9 mm thin A8, which runs on Android 5.1.1, also sports a full metal frame that's complemented by a grippy plastic back cover. Lastly, the Galaxy A8 is available in 3 colors Gold, White and Black.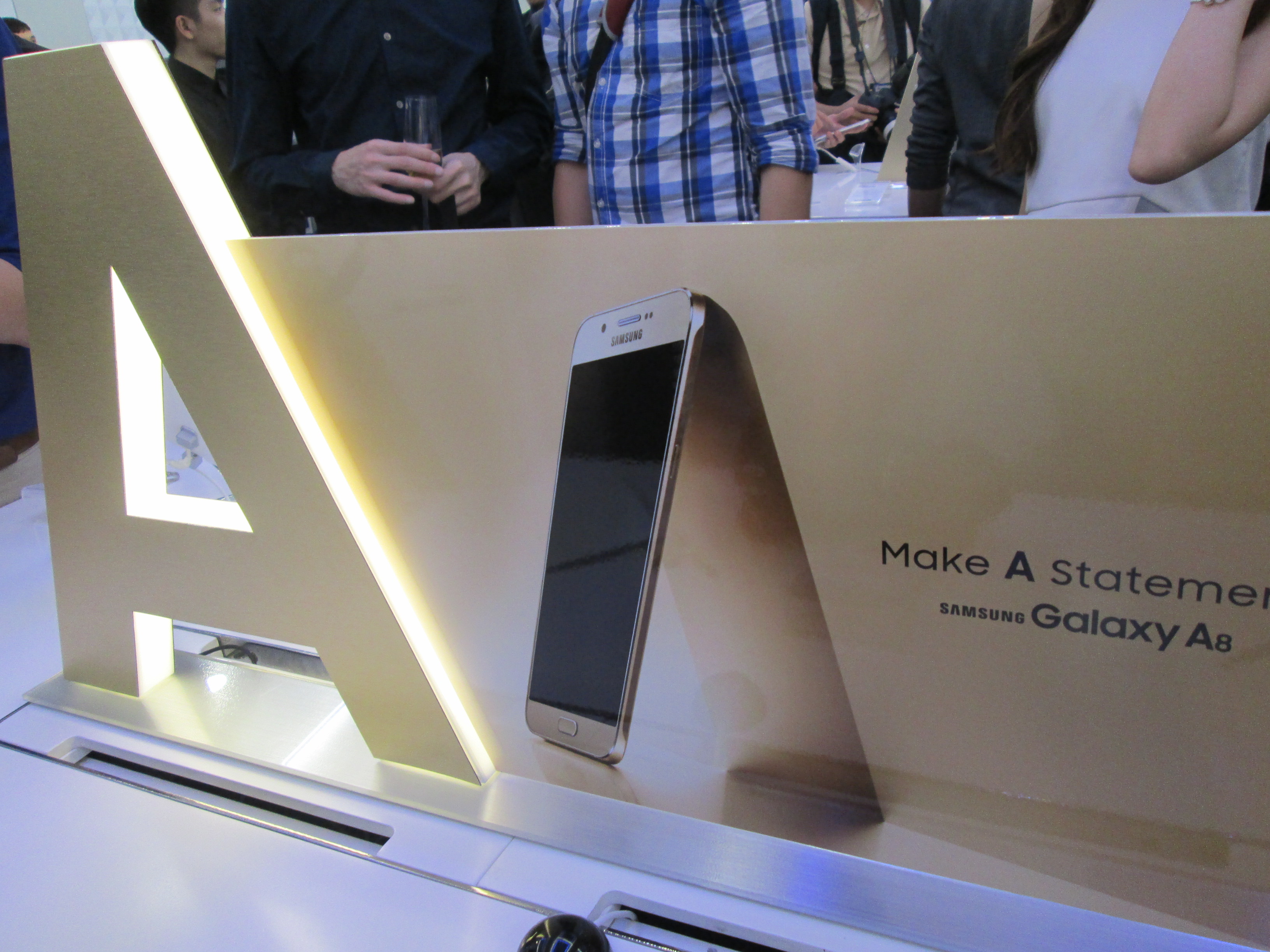 The Samsung Galaxy A8 is on sale starting today for a retail price of RM 1,888 which is inclusive of GST.