The Samsung Galaxy S7 edge pre-order promotion had begun, but Samsung Malaysia only offered 1,000 units and all of them sold out after only 3 hours. In case you are the one who missed the pre-order promotion, Samsung Malaysia has announced that there will be another pre-order session which scheduled to take place tomorrow.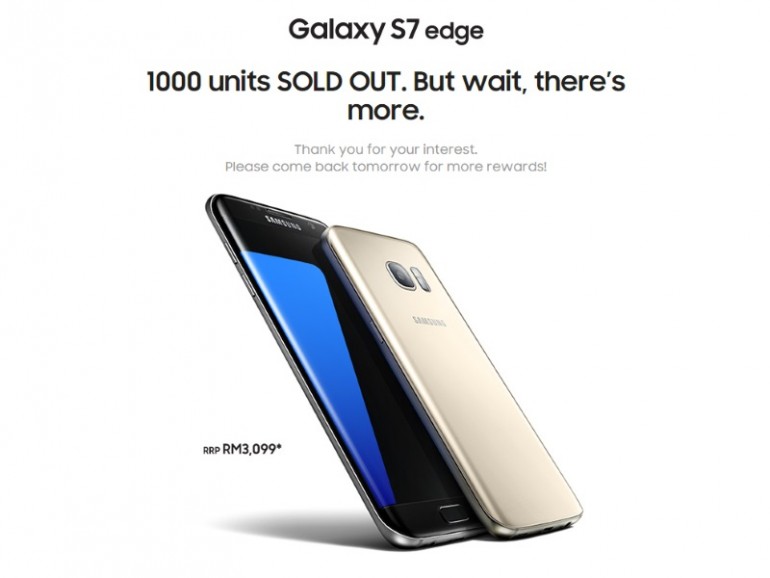 The second pre-order deal is not as good as the previous one. However, you'll still get 15% off the original price (RM 3,099) and a complimentary 64 GB MicroSD card.
The second pre-order deal is applicable to the first 2,000 units, this particular pre-order session will take place at Samsung Malaysia's official website tomorrow (Tuesday, 8th of March 2016) at 10 AM.