The Samsung Galaxy S7 edge is launching in Malaysia on 18th March. The device, however, will be available for pre-order from the 7th to 11th of March.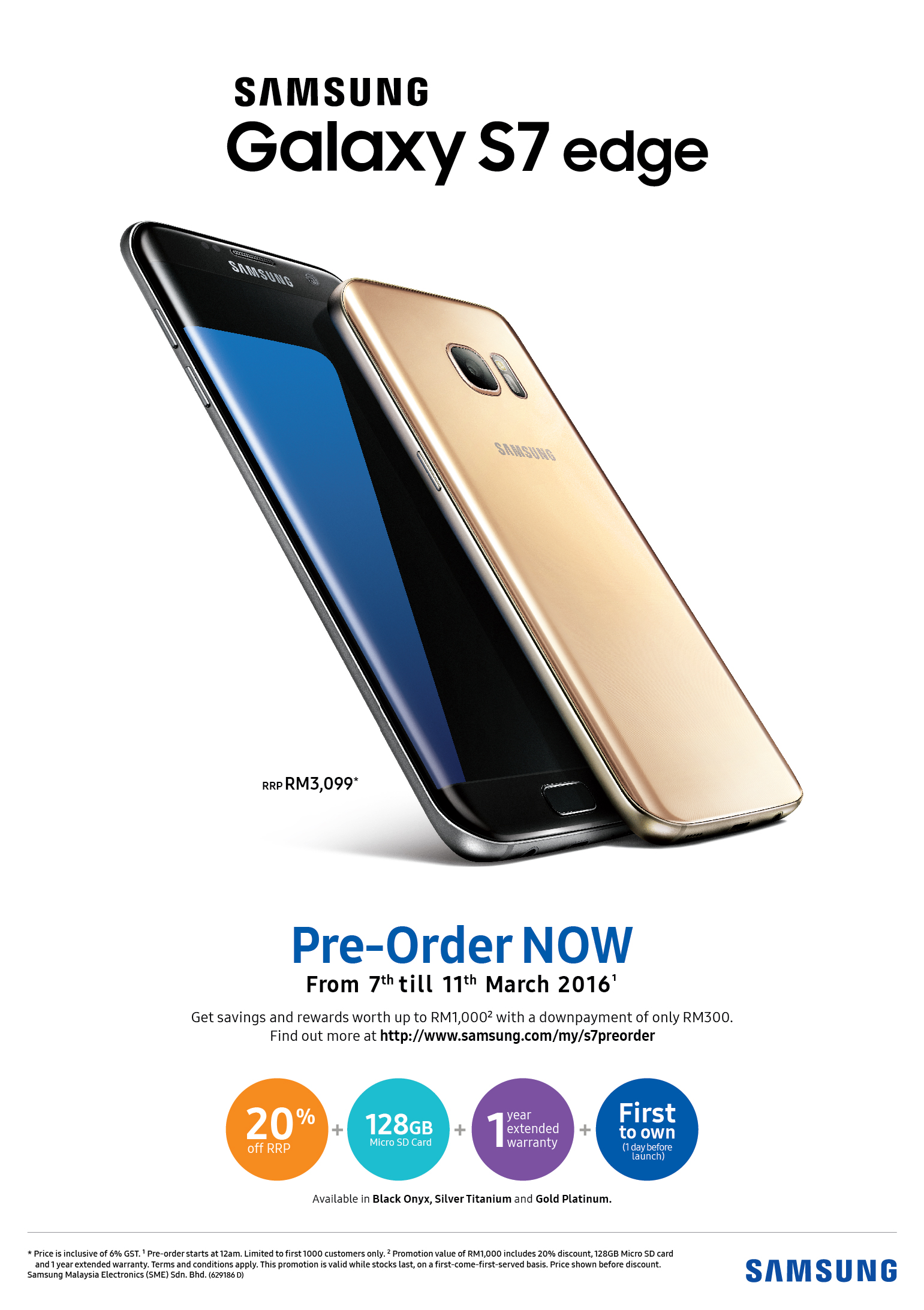 Pricing wise, the Galaxy S7 edge will be priced at RM 3,099. Samsung Malaysia will be offering 20% off the original price, 128 GB MicroSD card and an additional year's extended warranty to the first 1,000 customers. Customers who pre-ordered the Galaxy S7 edge will get to pick up the device on the 17th of March, which is one day before its official launch.
The Galaxy S7 edge has a slightly larger 5.5-inch QHD display than the regular Galaxy S7 (5.1-inch). The device is powered by Qualcomm Snapdragon 820 or Exynos 8890 processor with 4 GB RAM, and Malaysia is likely to get the Exynos variant.
Camera wise, there's a brand new 12 MP rear camera with smart OIS and a 5 MP front-facing camera.
To place your pre-order, you'll need to pay RM 300 deposit to secure your order. The device will be available in three colors: Black Onyx, Silver Titanium and Gold Platinum.