Introduction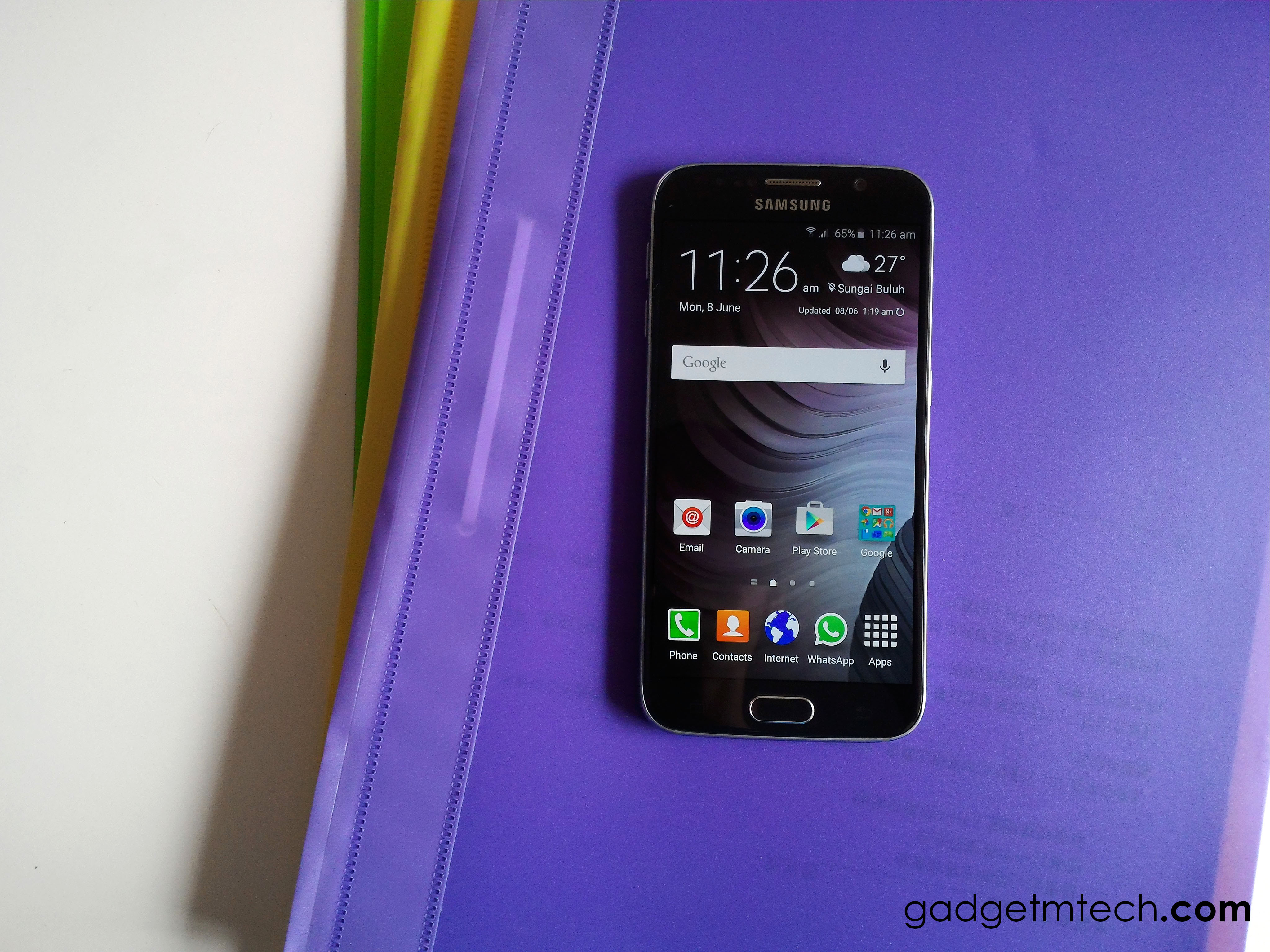 When was the last time everyone getting excited on the new Samsung Galaxy S flagship? Recent years, Samsung failed to impress many of us with their 'new' Galaxy S smartphone. So, what's next? Let's find out in the Samsung Galaxy S6 review.
Samsung Galaxy S6 Specifications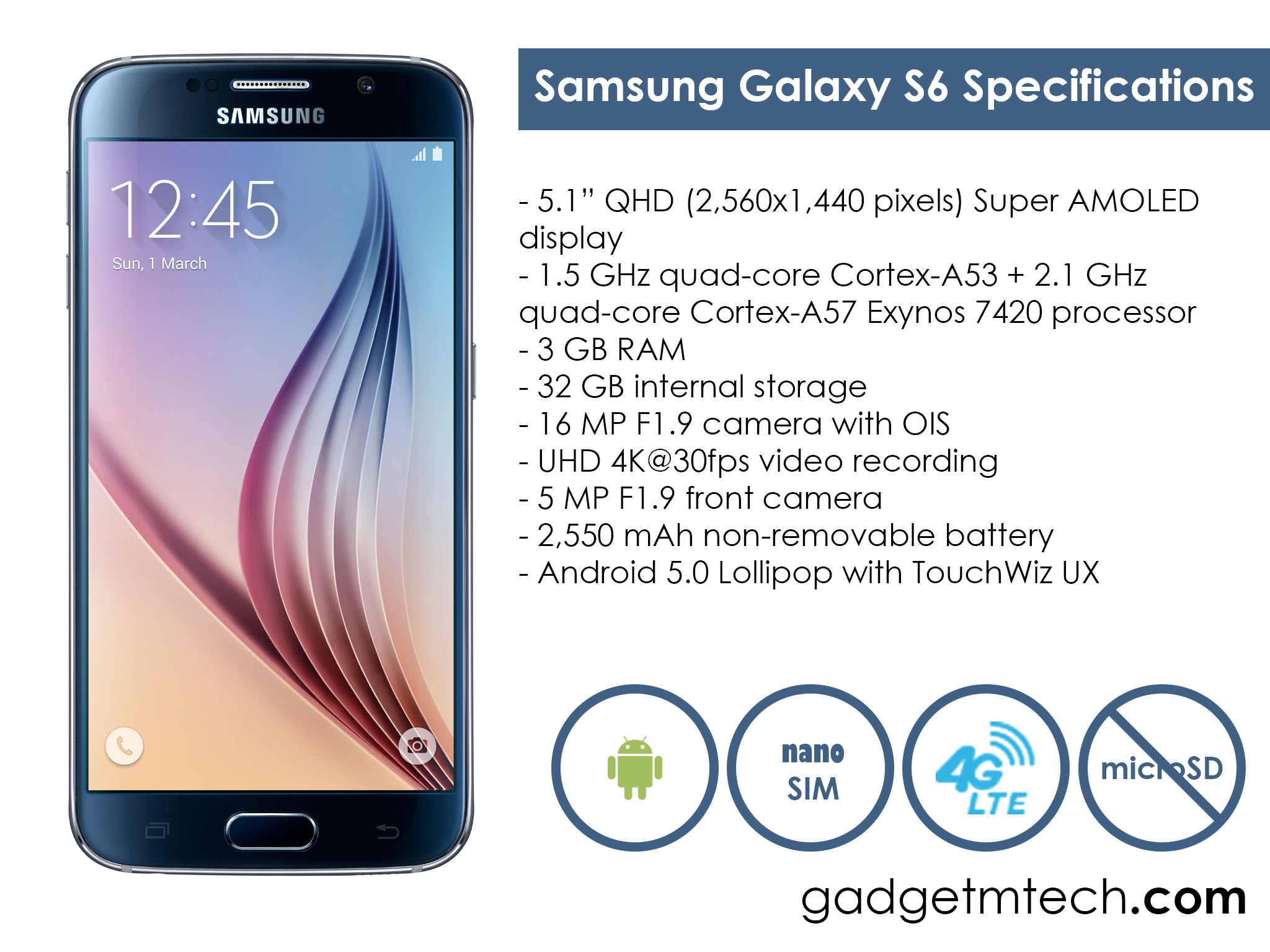 Design: Look Same but Feel Different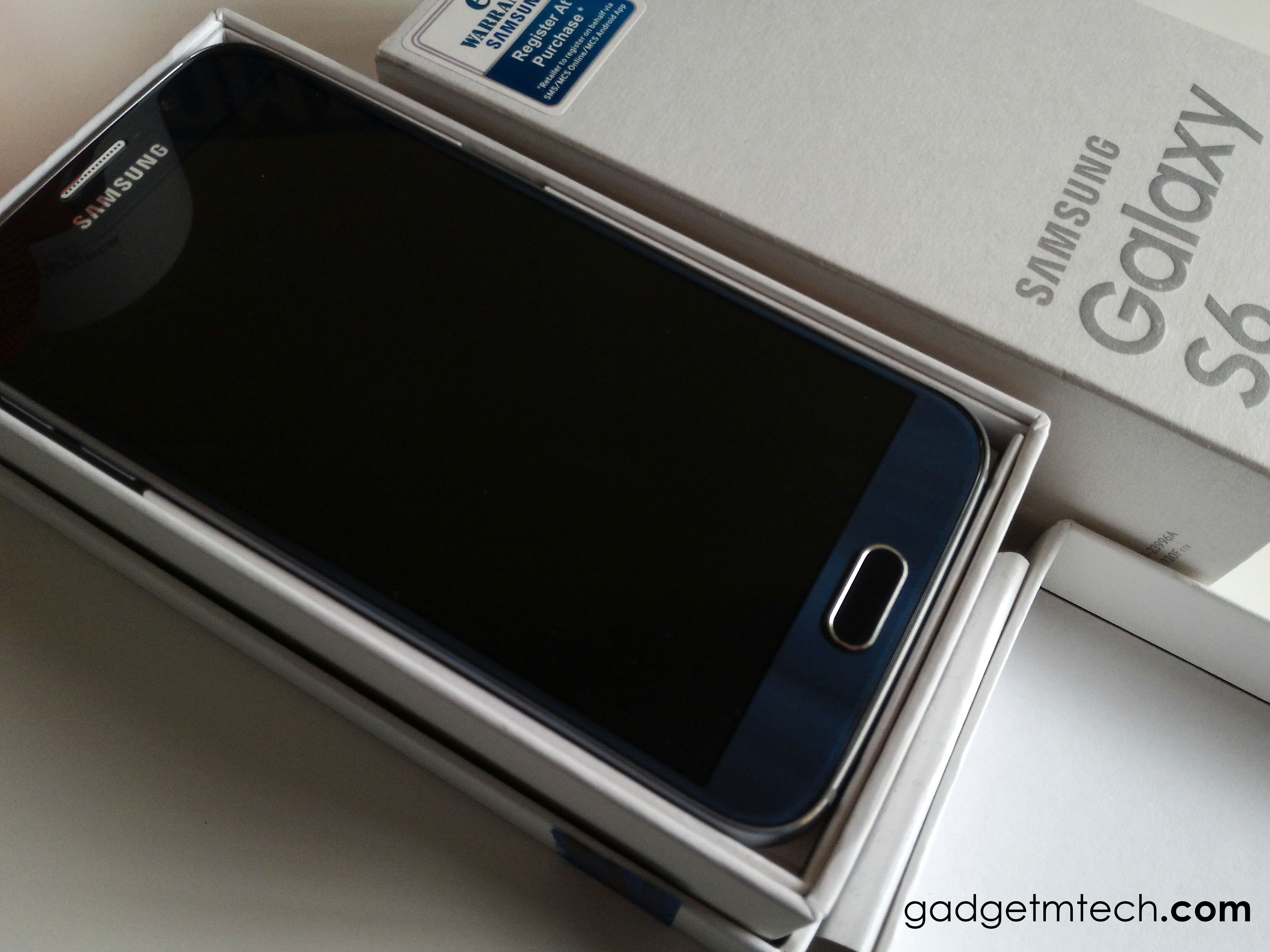 When I first unboxed the Galaxy S6, the only thing came in my mind was, "nah, it looks same as the Galaxy S4 and S5!" But this impression holds for just a few seconds until I took out the device. And I'm kinda confused, confusing whether is it really a Samsung smartphone? Indeed, it's the latest Samsung flagship smartphone!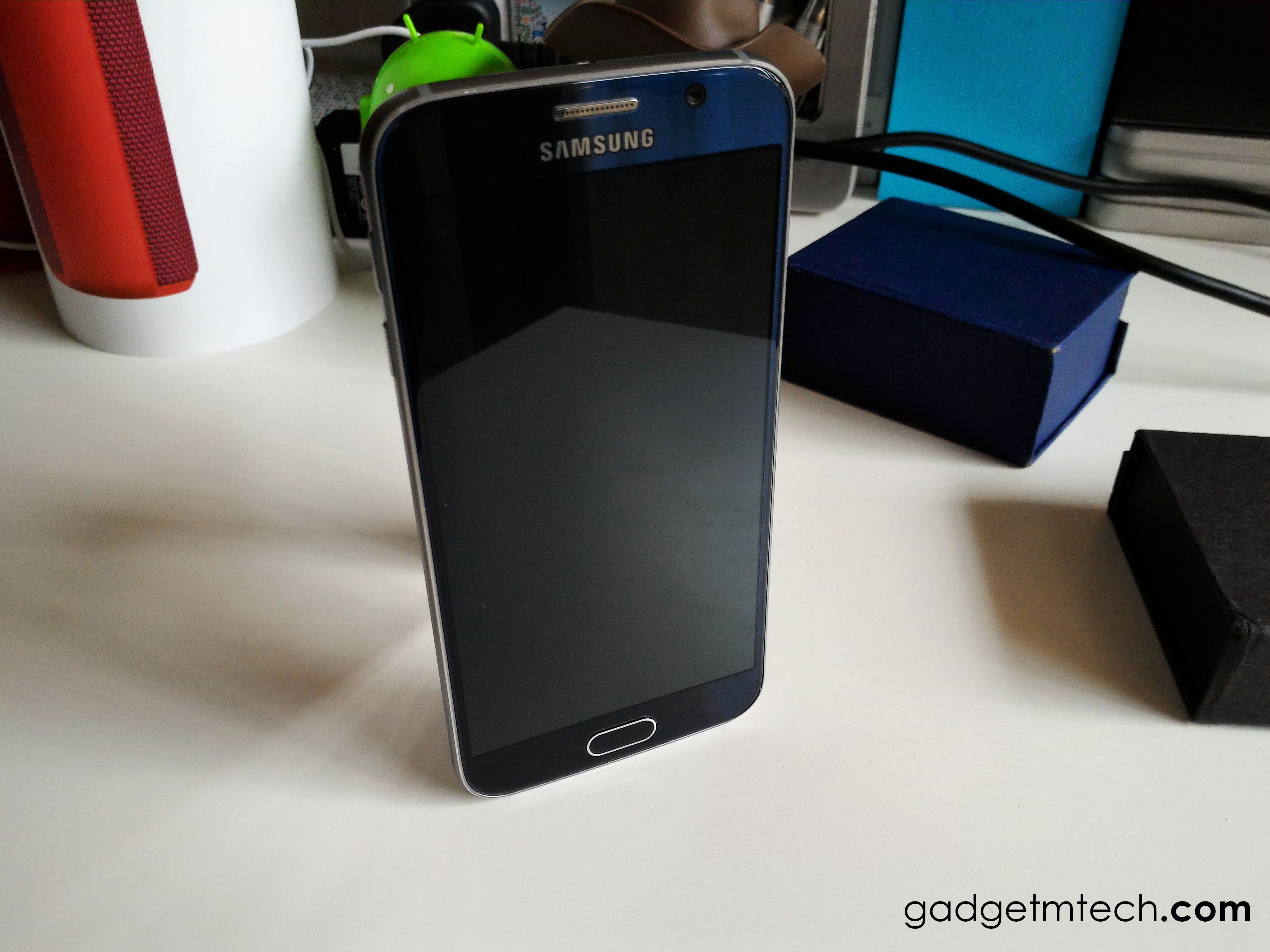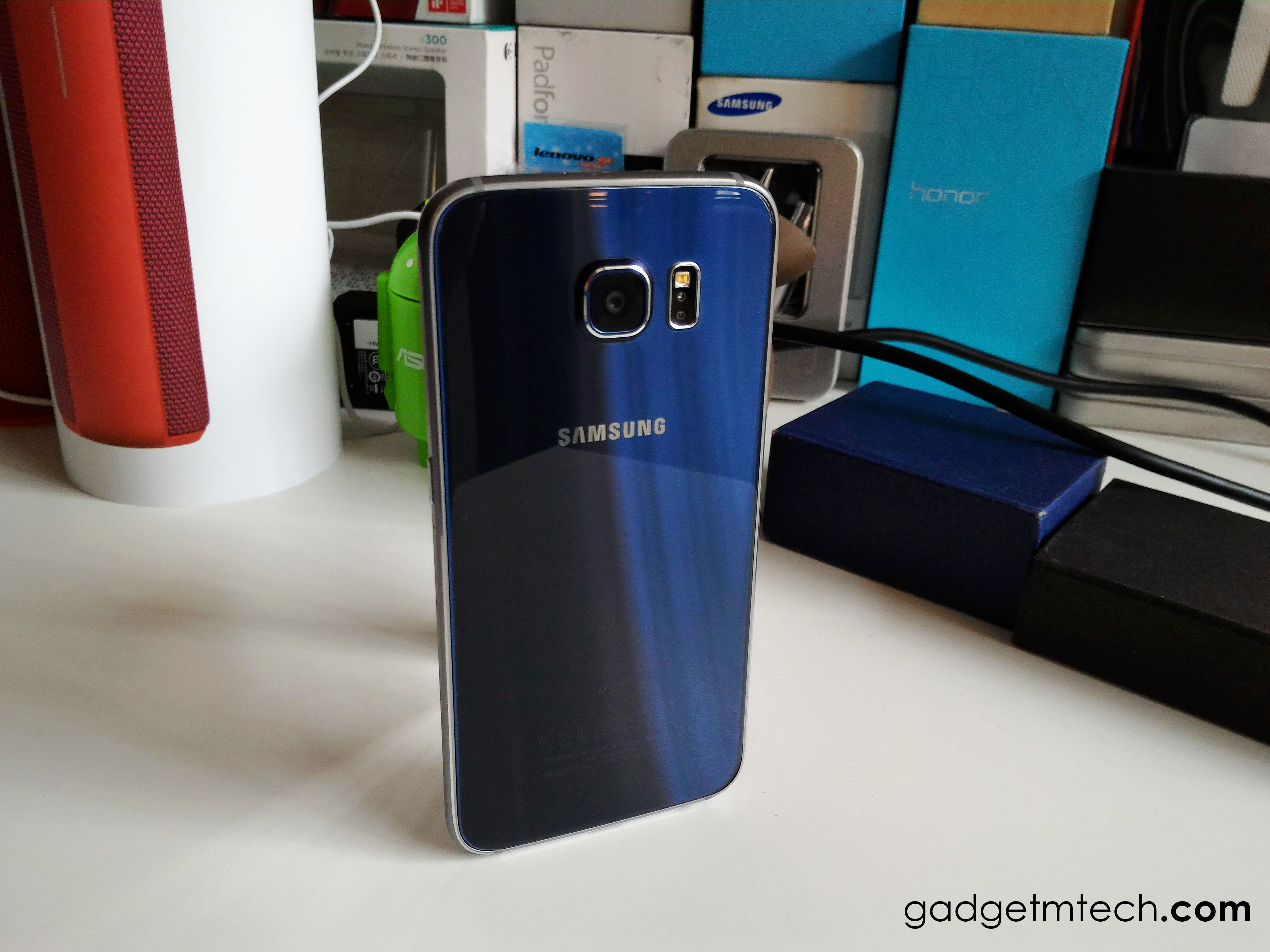 What makes the Galaxy S6 so different from its predecessors is the materials used to build the device. No more plastic, but a dual-glass with metal frame design. Plus, the glass is Corning Gorilla Glass 4! However because of its slim premium body design, the Galaxy S6 doesn't come with expandable storage and removable battery. Additionally, the front and the back are fingerprint magnet, and it's slippery too.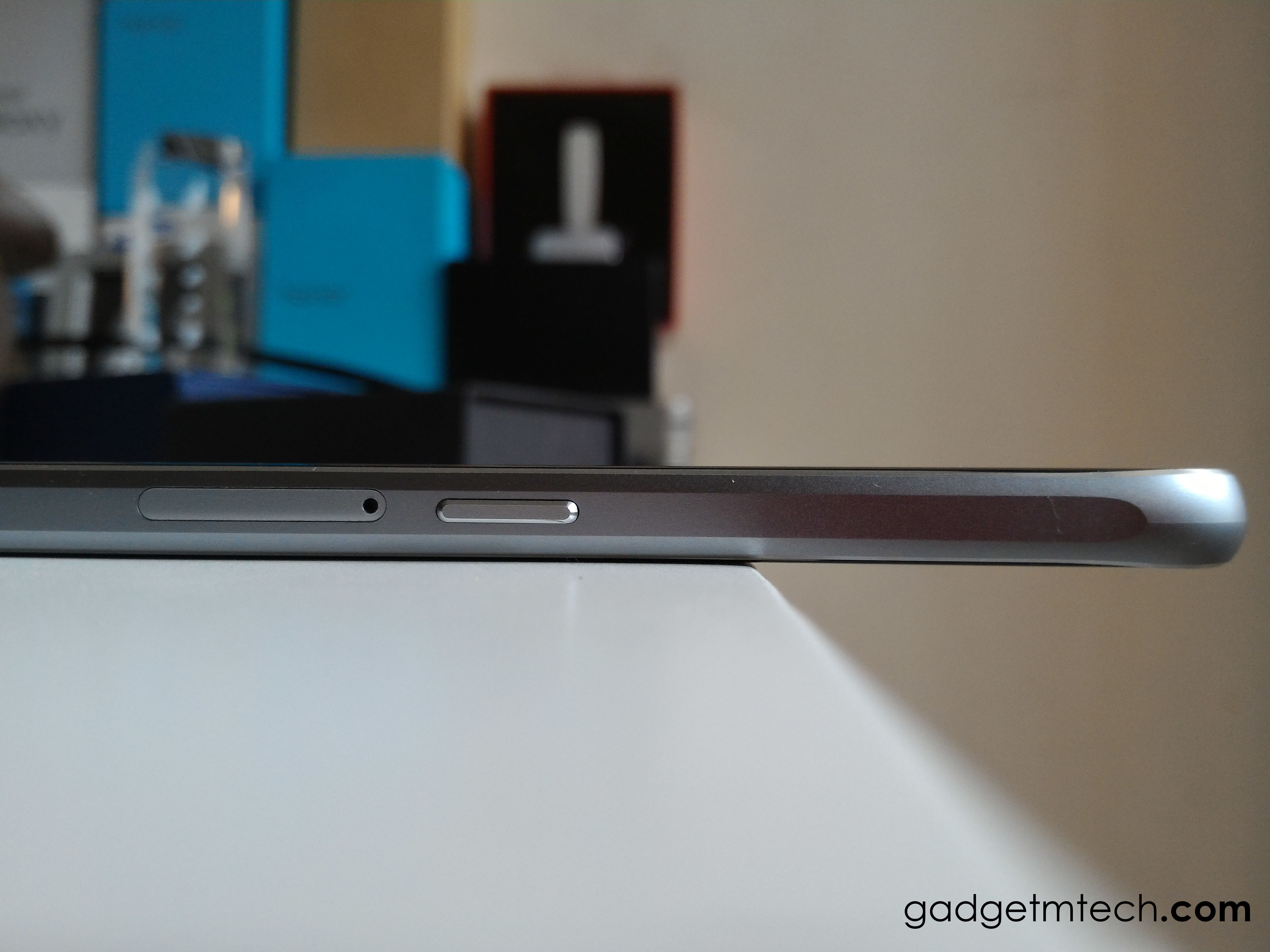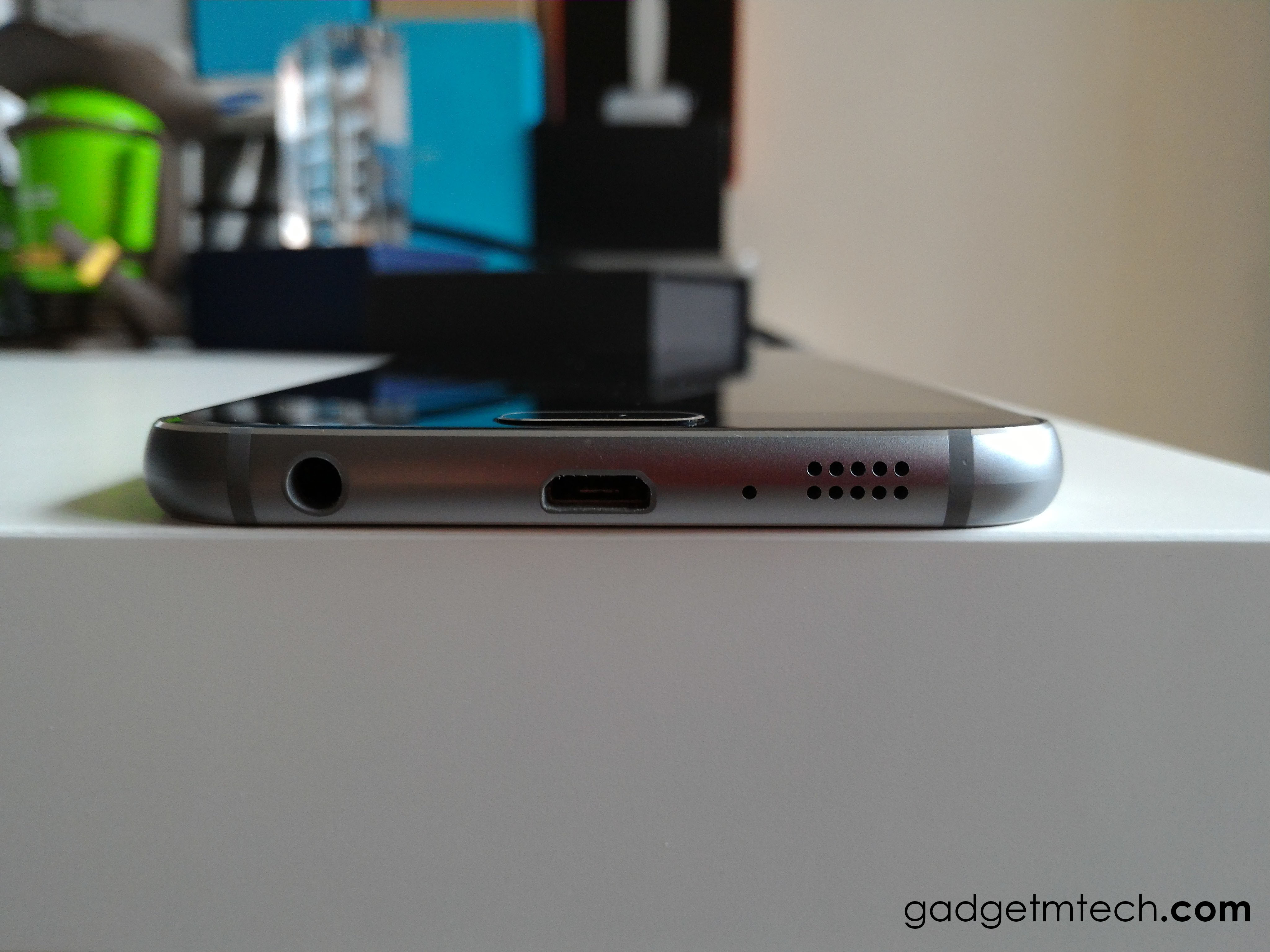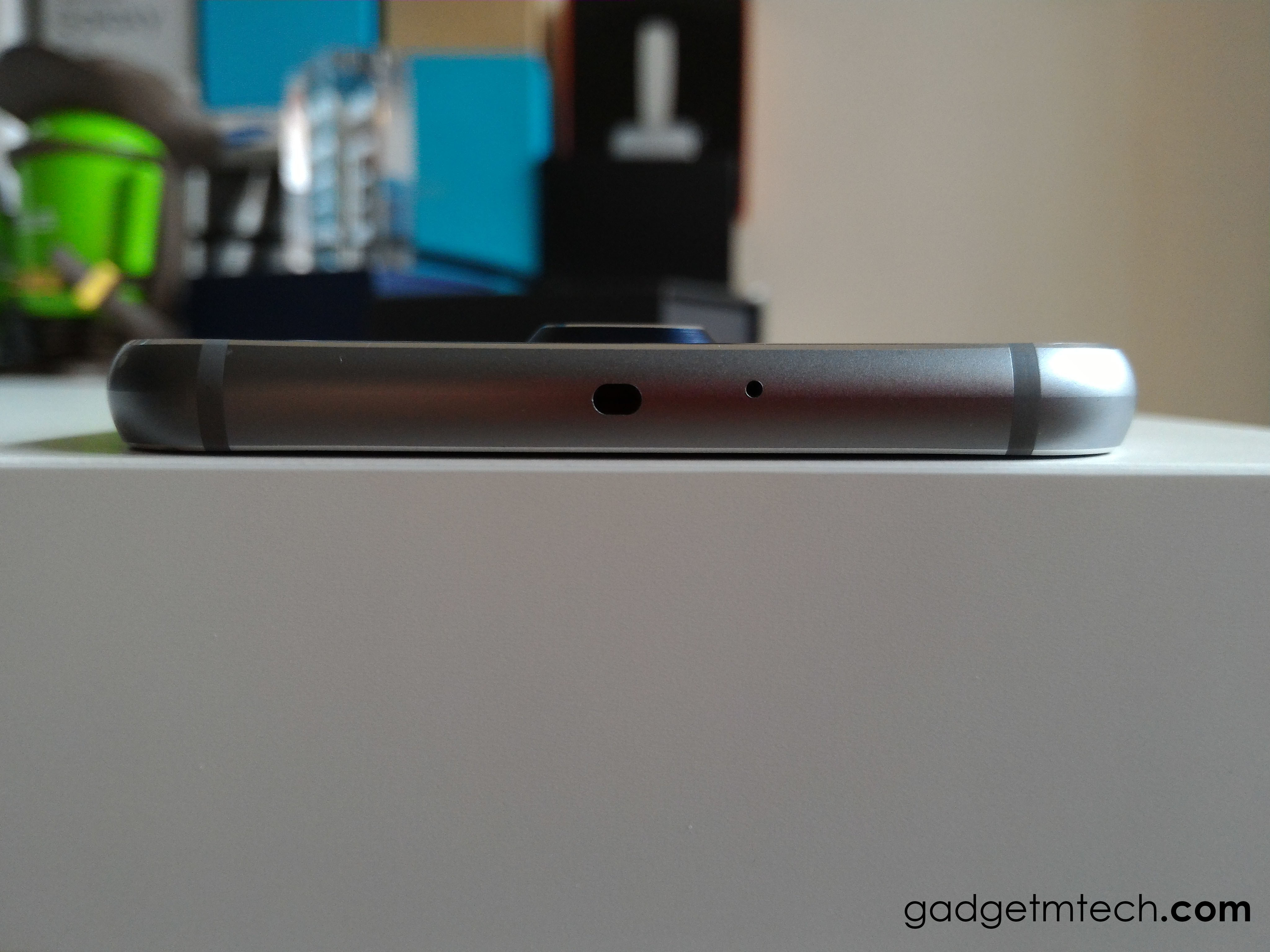 I admit that the Galaxy S6 looks a bit like its 'i' rival, but just a little. You can still easily know that it's a Samsung smartphone. That's because it has more rounded design, and the three Android buttons below the display – recent apps, home and back buttons.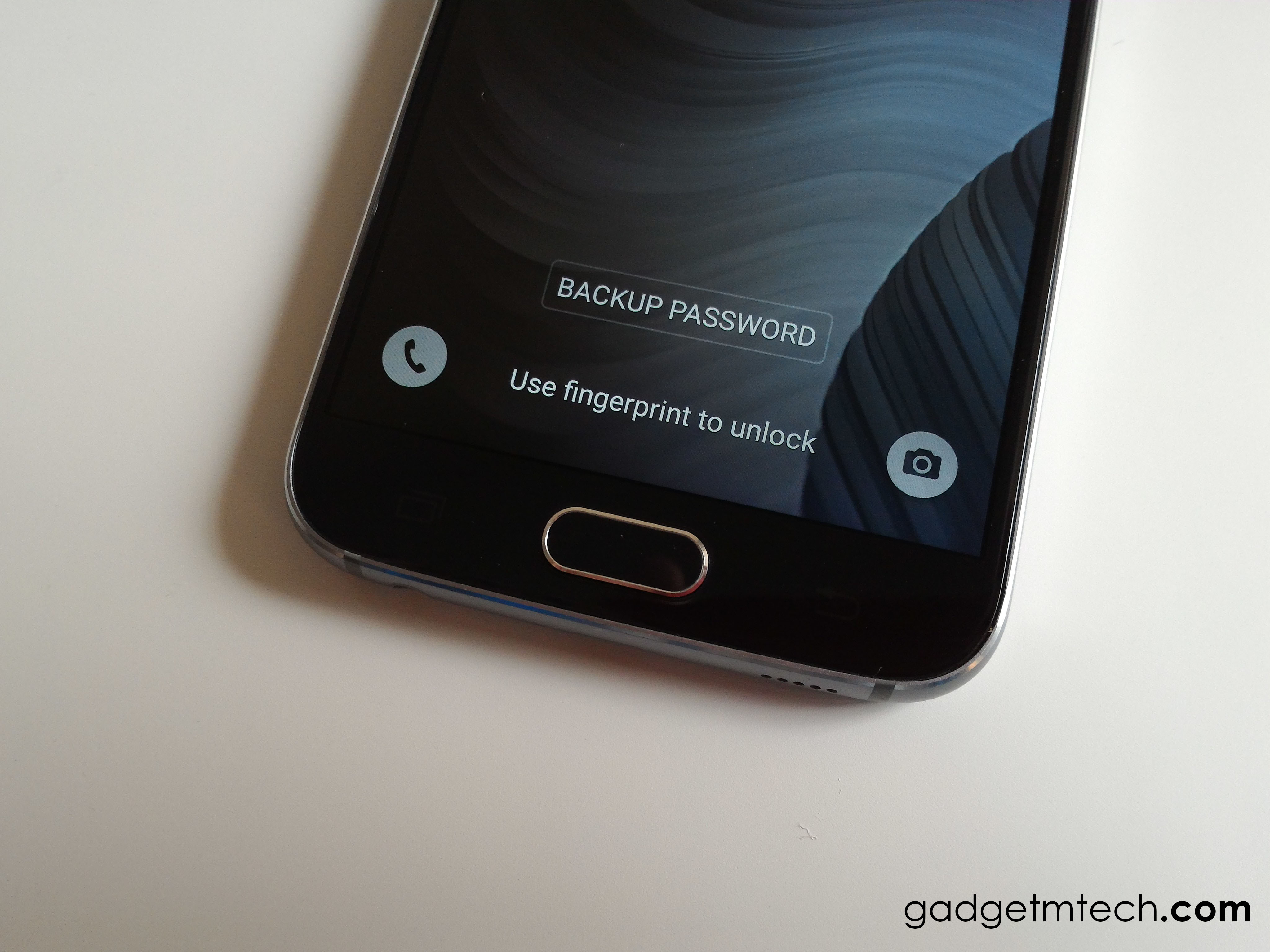 The tactile home button comes with a better fingerprint scanner. Samsung has dumped the swipe-type fingerprint scanner and switched to the touch-type, much like the iPhone 6. The fingerprint scanner works well and it's much better than the one found on the S5.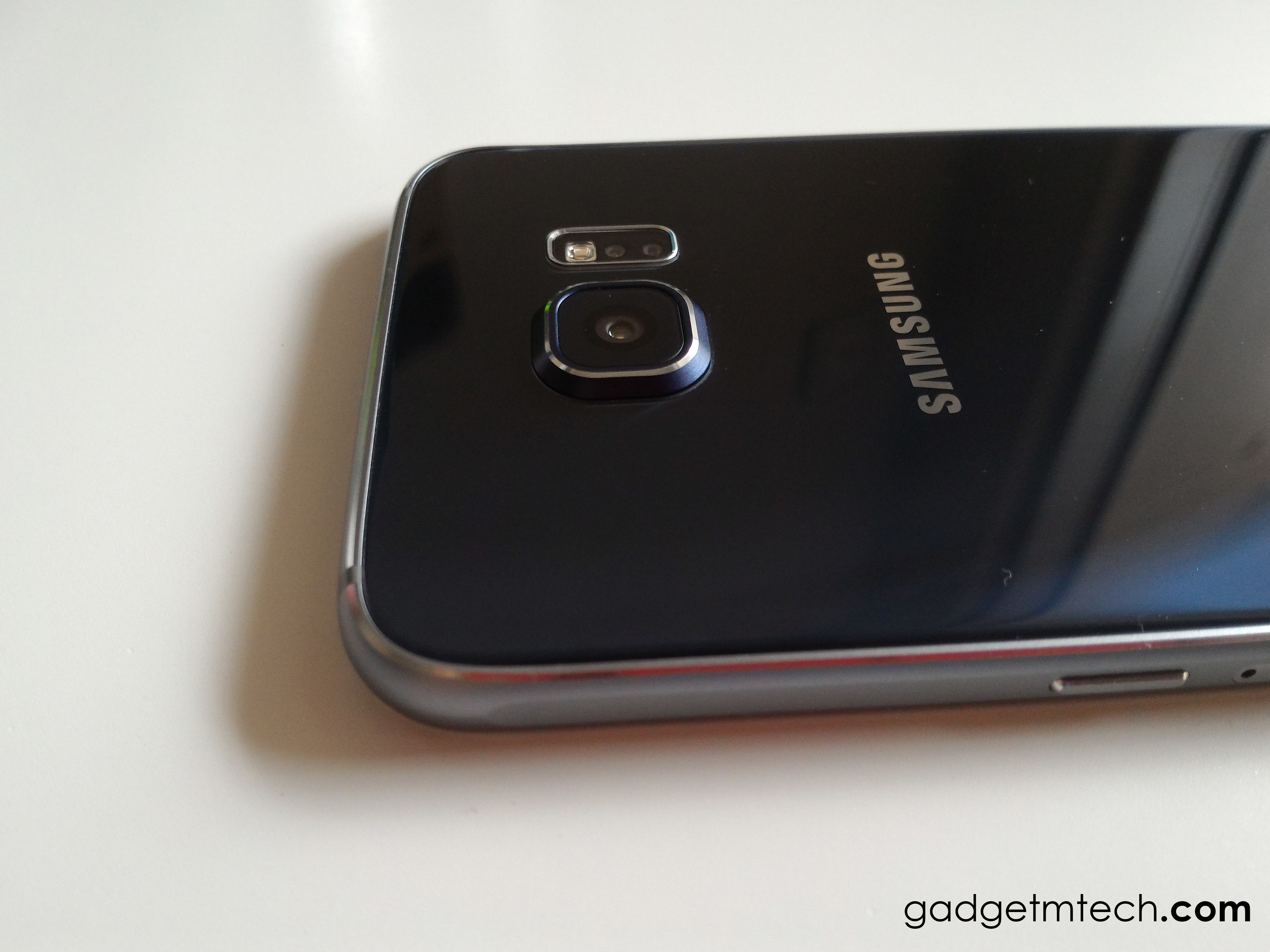 Overall the Galaxy S6 is a premium device, however it's not perfect. The only downside is it has a protruding camera, which is easier to cause the lens gets scratched after a long term use.
Display: Still Amazing with QHD Resolution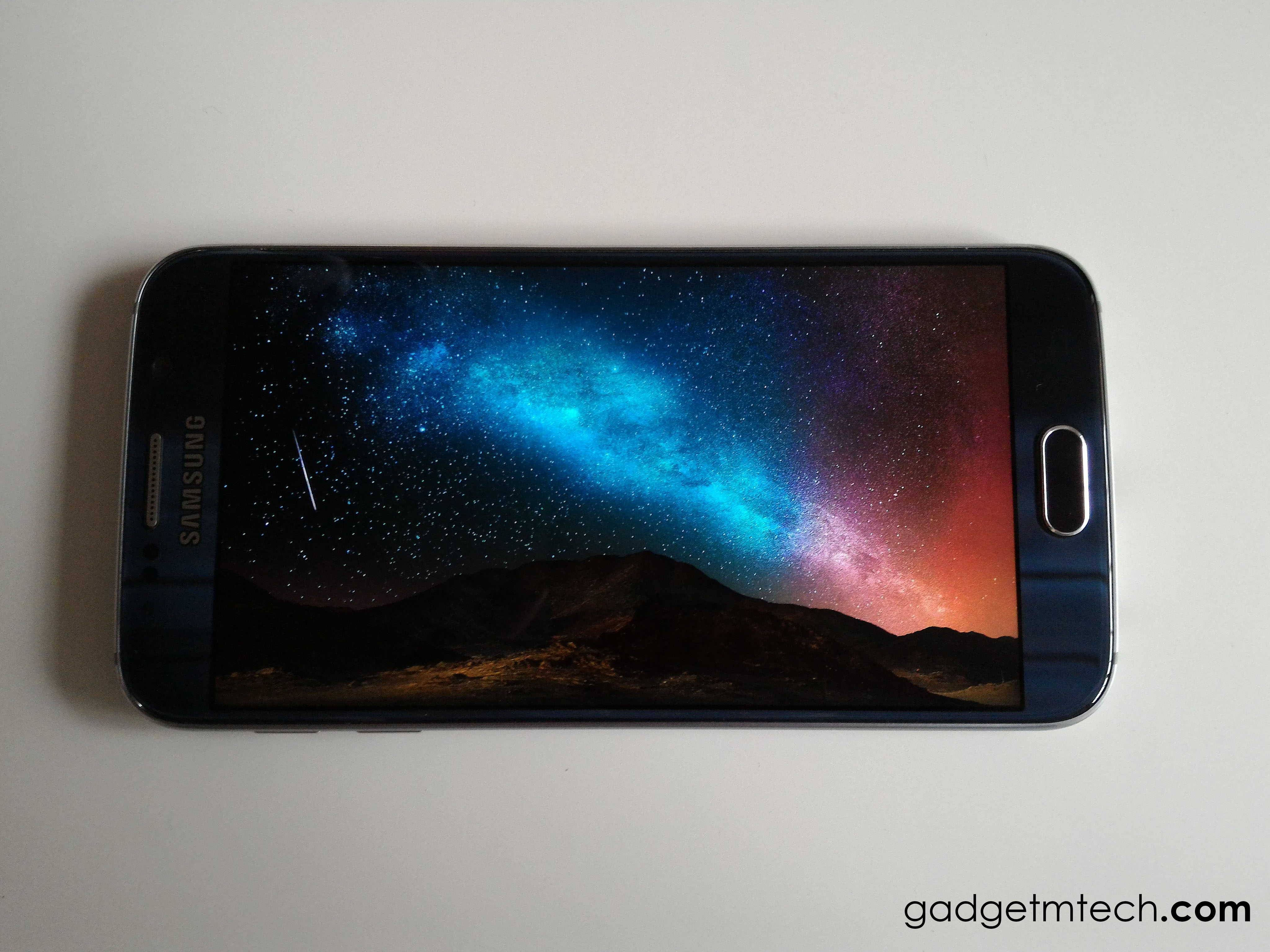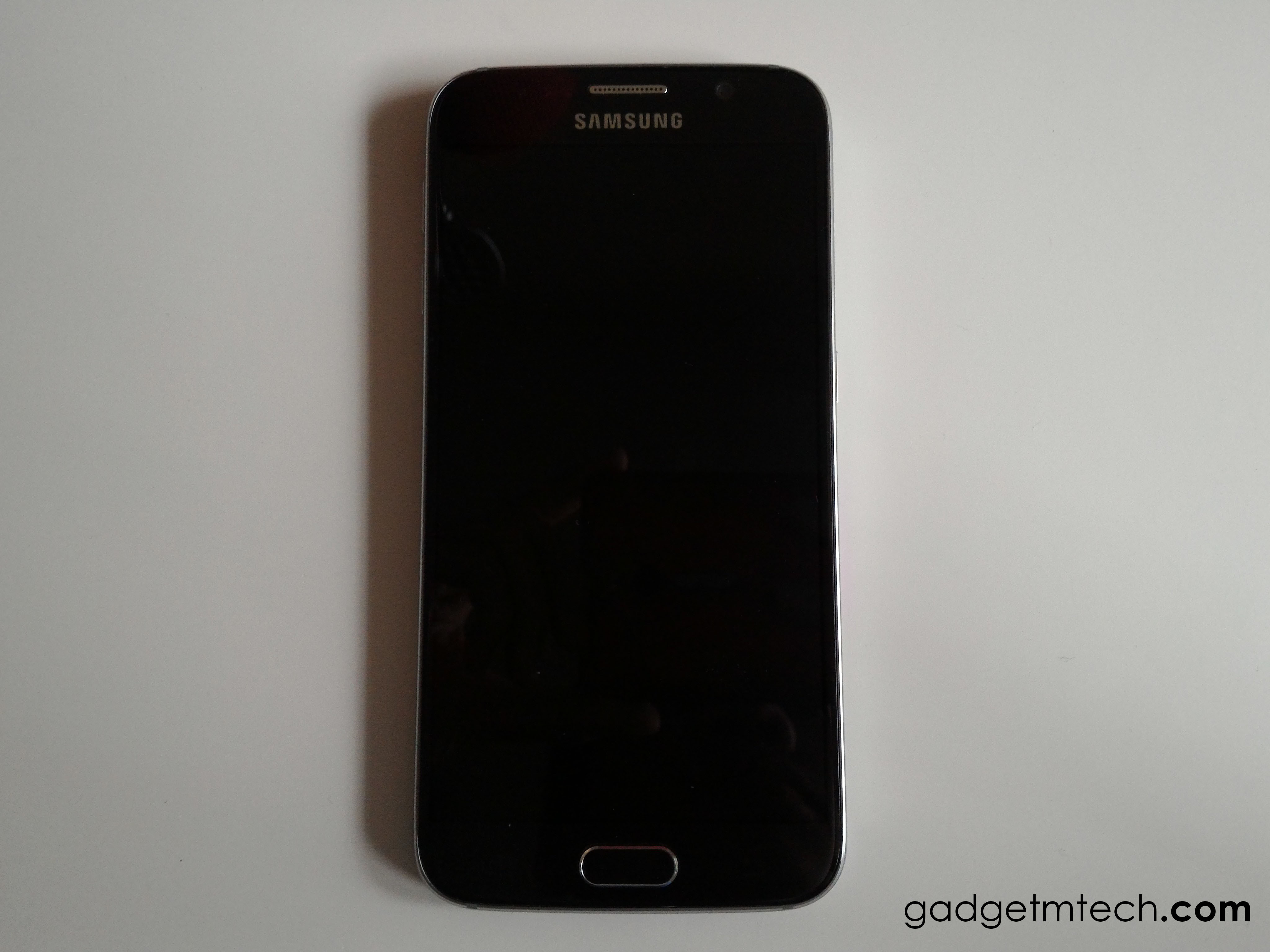 The display is always the advantage of Samsung flagship devices, and it applies on the Galaxy S6 as well. Colors are vivid with high level of saturation, and the black is still the deepest among its competitors thanks to the AMOLED panel.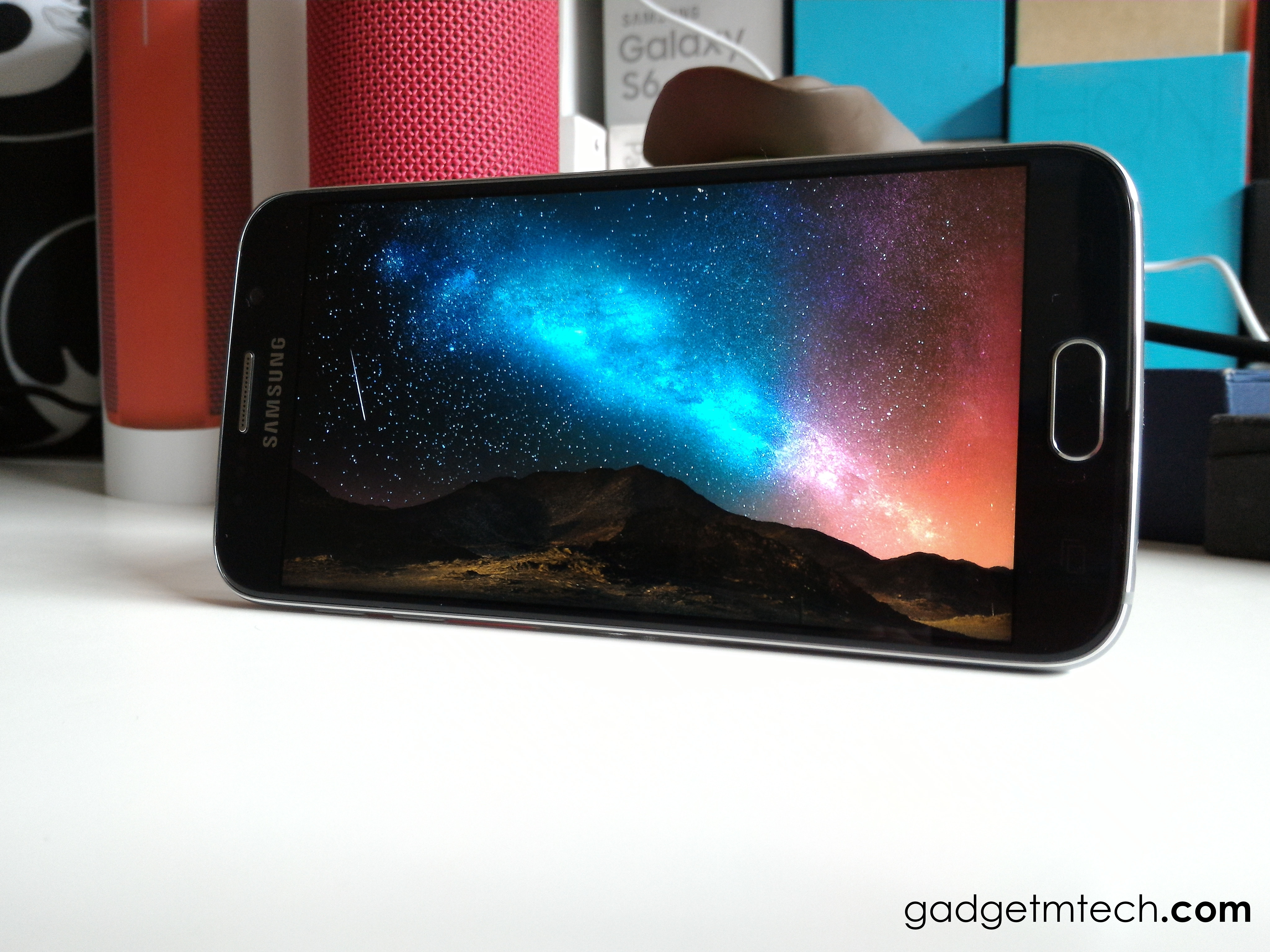 The screen brightness is pretty high as well, so outdoor visibility isn't a big challenge for the Galaxy S6. It comes with four different screen mode – adaptive display, AMOLED cinema, AMOLED photo and the basic one. Adaptive display is set as default and I don't feel like switching the screen mode and it did a great job on optimizing the color range, saturation and sharpness of the display automatically. However this mode may not be compatible with third-party apps.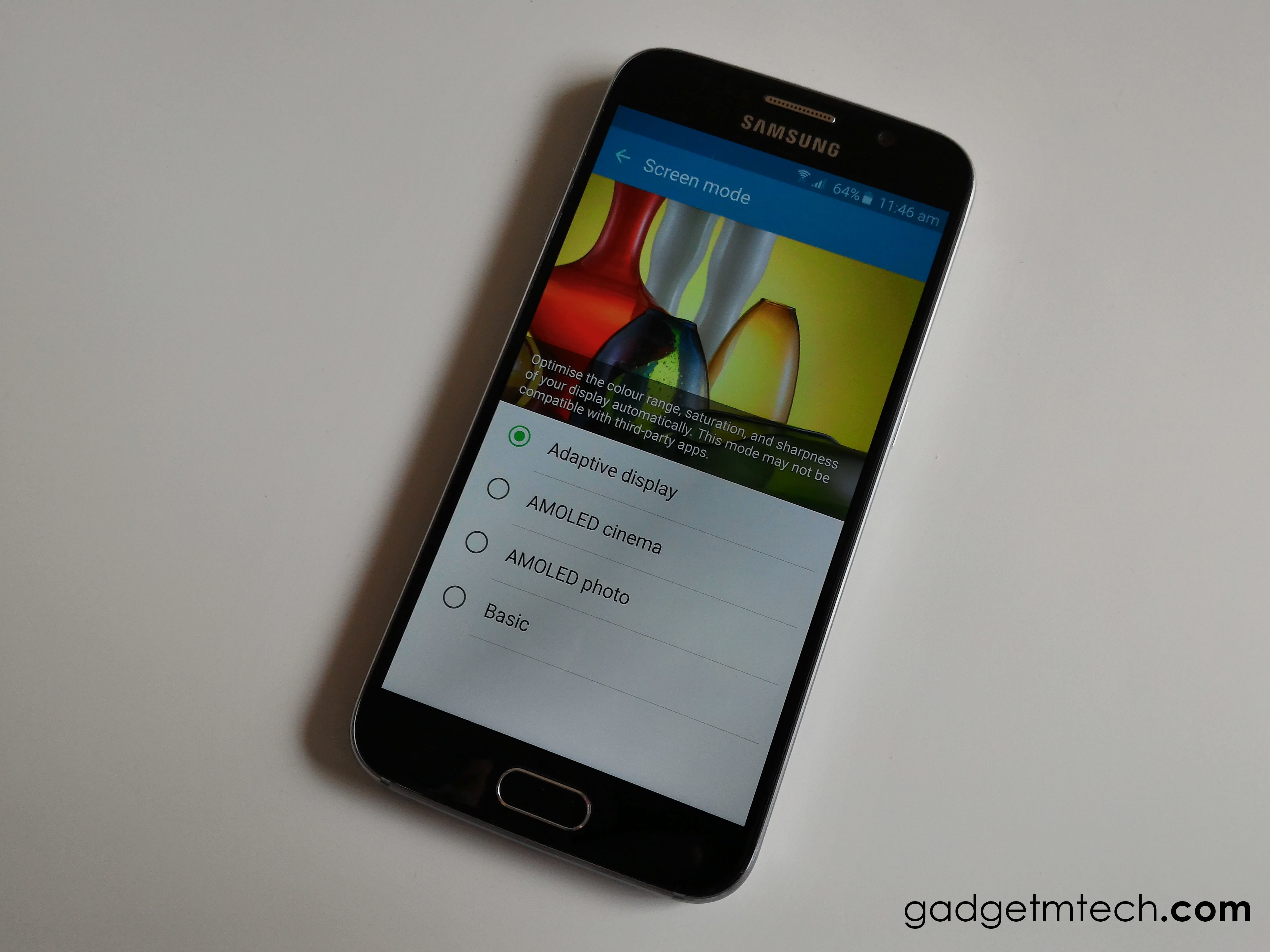 Performance: 14 nm SoC For Better Battery Efficiency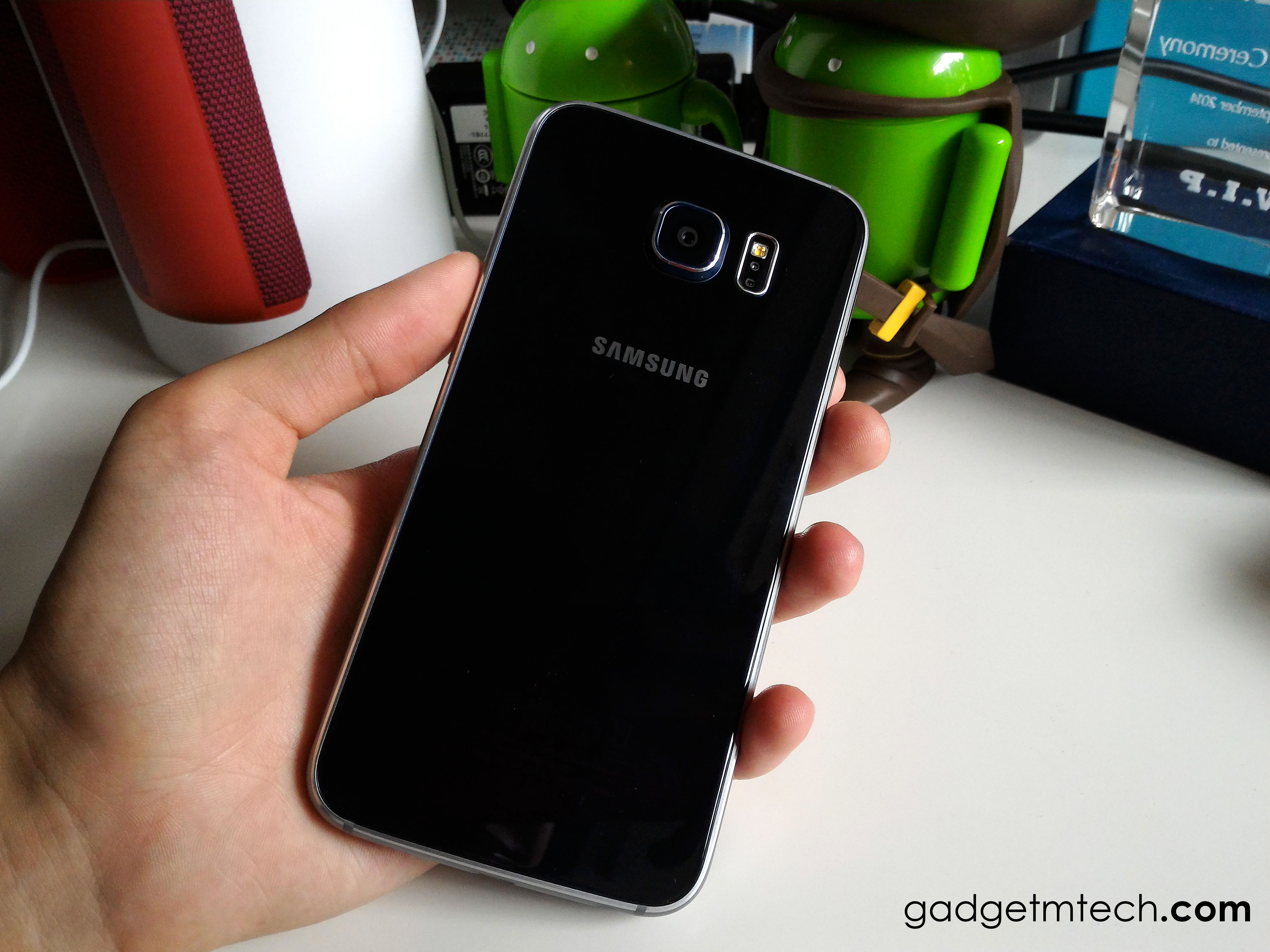 The Samsung Galaxy S6 is powered by the world's first 14 nm mobile processor with 64-bit platform. The Exynos 7420 octa-core processor is backed up by 3 GB LPDDR4 RAM and 32 GB non-expandable memory (64 GB and 128 GB currently not available in Malaysia).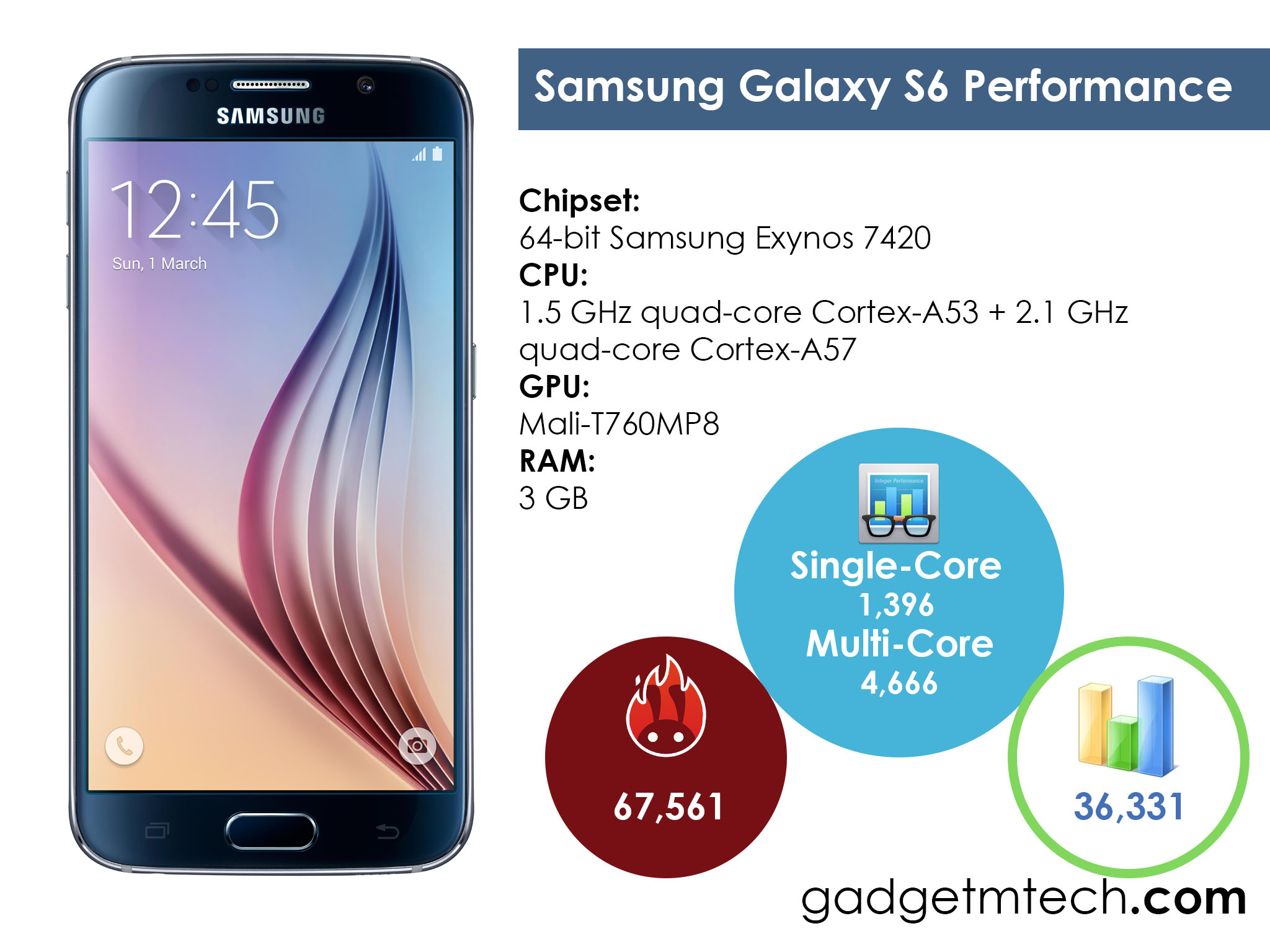 Just as expected the processor is capable for high graphic gaming though there will be some hiccups. The benchmark scores are high as well, scoring the highest marks on Quadrant Standard, AnTuTu Benchmark and Geekbench 3.0.
Software: Lightest TouchWiz Skins Ever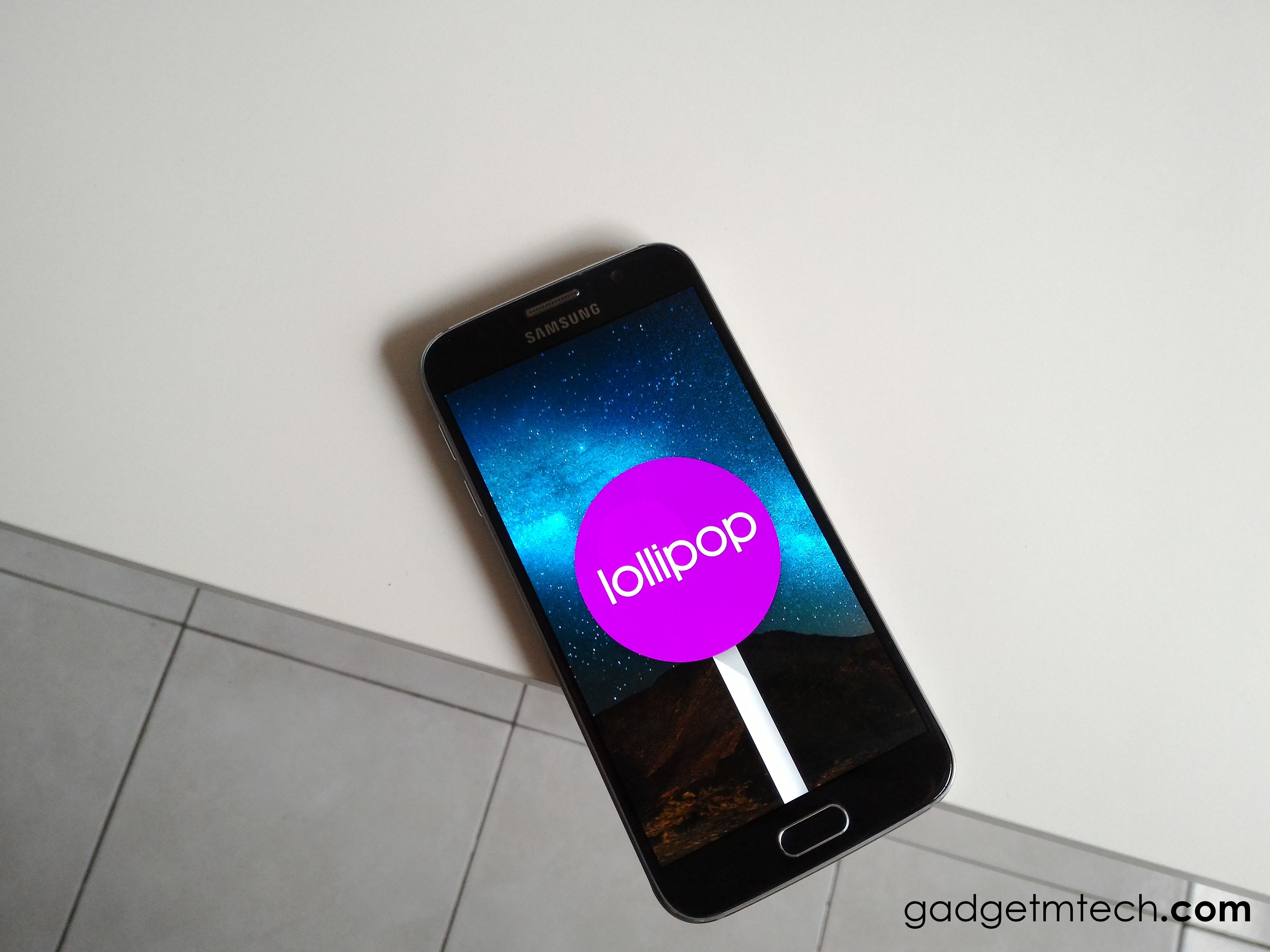 With Android 5.0 Lollipop and revamped TouchWiz UX rocking the device, the Galaxy S6 is expected to provide smooth user experience. Samsung isn't the best when it comes to software optimization. Previous TouchWiz was heavy modified and it comes with a tons of features, yet most of the features are useless, which provides bad experience such as lagging and slow down.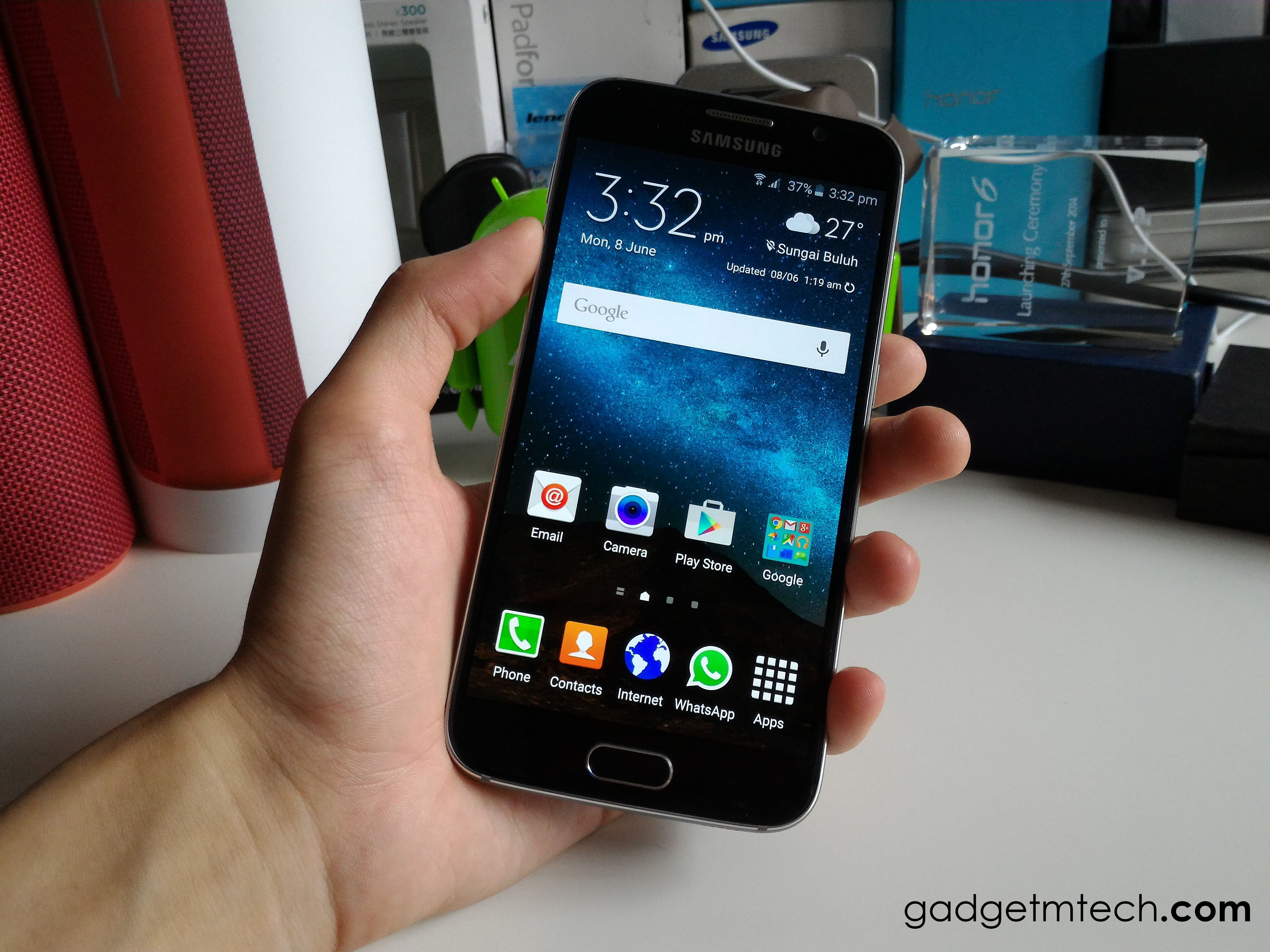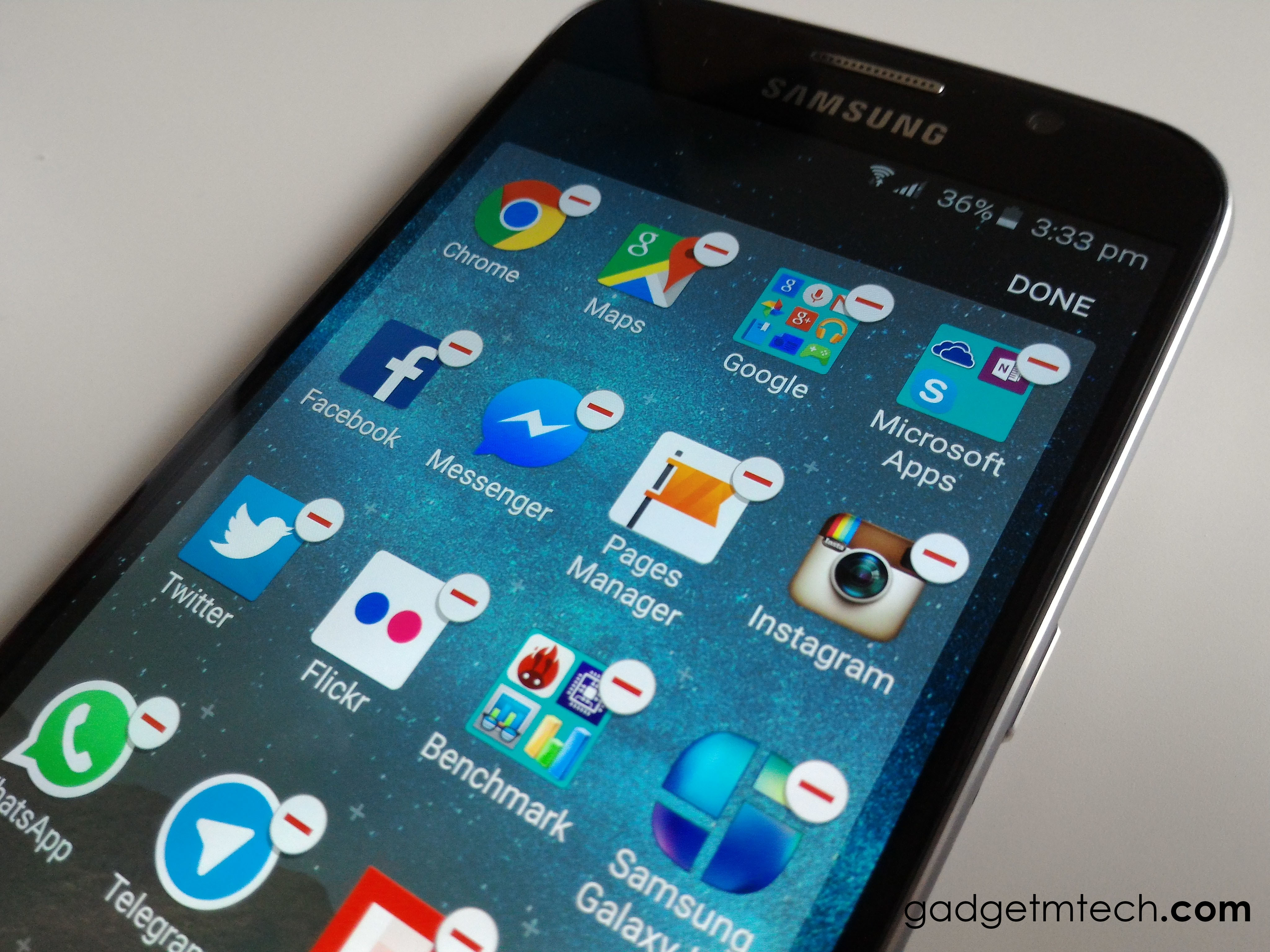 This time, Samsung has finally realized that simple is the key for better user experience. They removed as much bloatware as possible, but some are still there. The Galaxy S6 still comes with a few pre-installed Microsoft and social media apps, but you can disable it.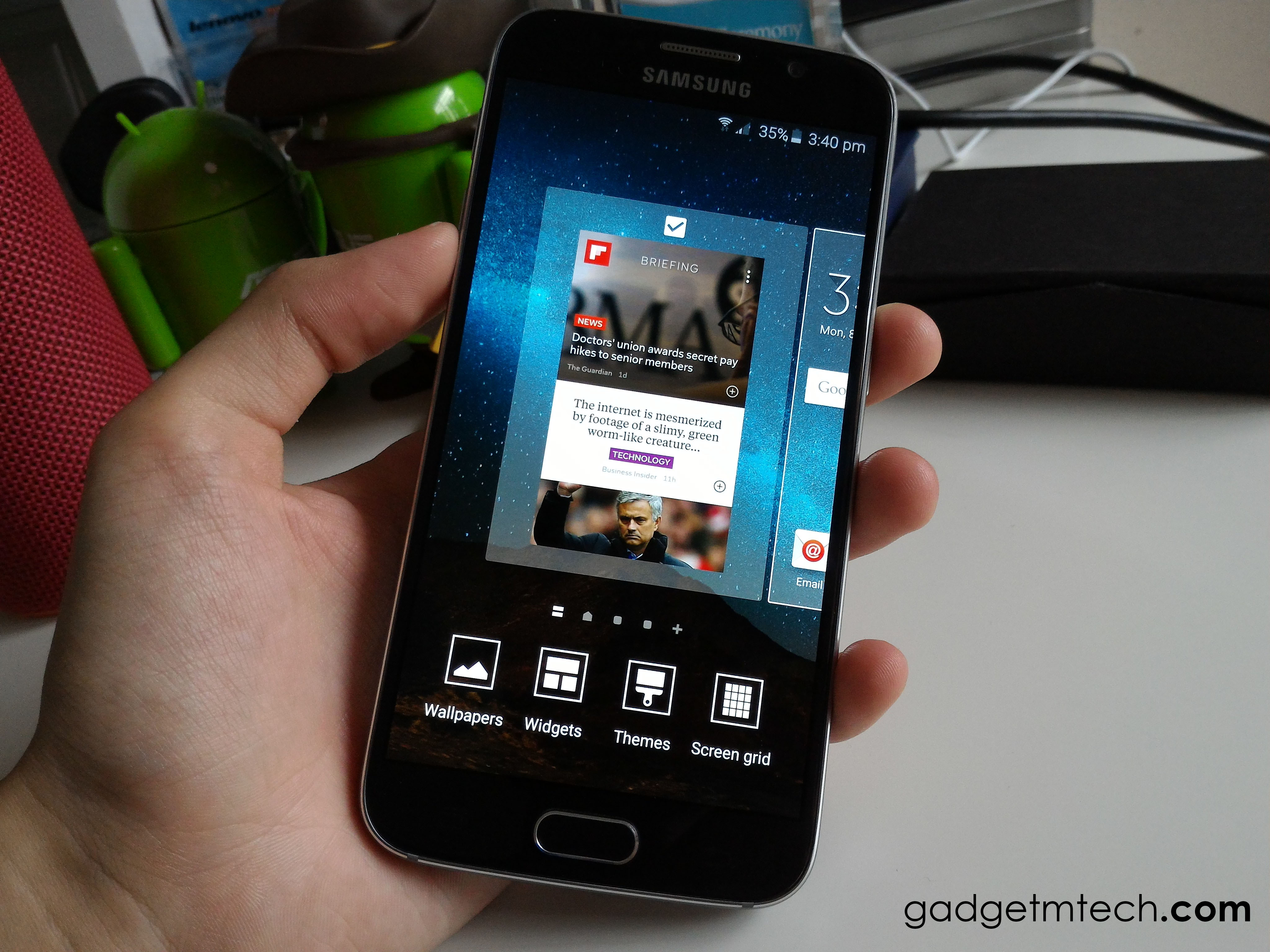 The latest TouchWiz looks similar to previous version but the app icons are now flat. It is now smoother. The only time when I'm experiencing slow down is when I scroll to the Briefing page, which is something like HTC BlinkFeed. Thankfully, you are able to turn off the Briefing page if you don't really use it.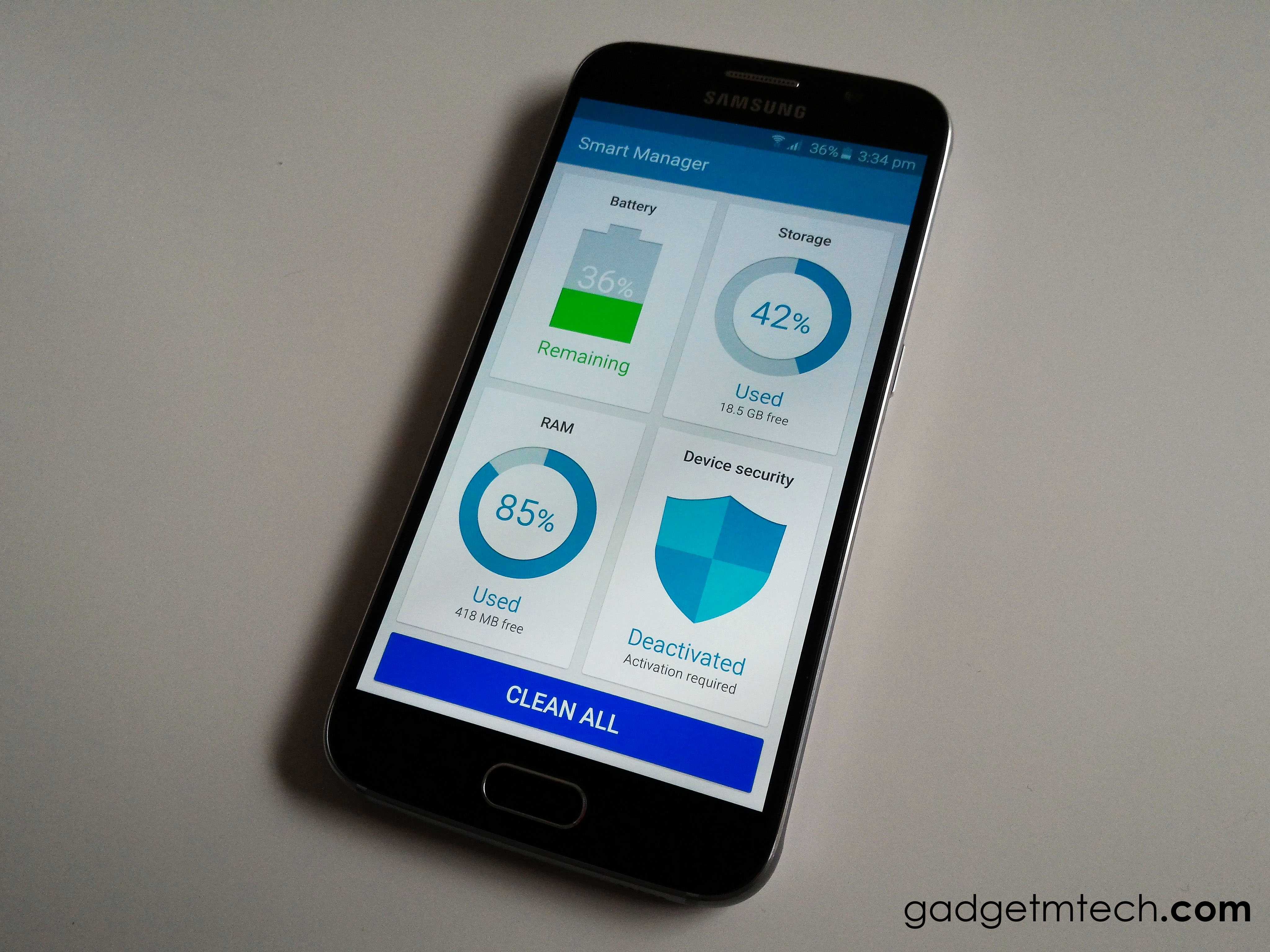 Smart Manager app shows you the remaining battery, storage usage, RAM usage and device security. So you can clear RAM and unwanted junk files to boost your phone. Not to forget that the security system of the Galaxy S6 is one of the selling points. Samsung Knox is a sandboxing service that lets users and IT staff create a separate, password protected, encrypted and manageable work area on the Galaxy S6. Active protection is an anti-malware solution powered by McAfee technology that can be turned on in Smart Manager app as well.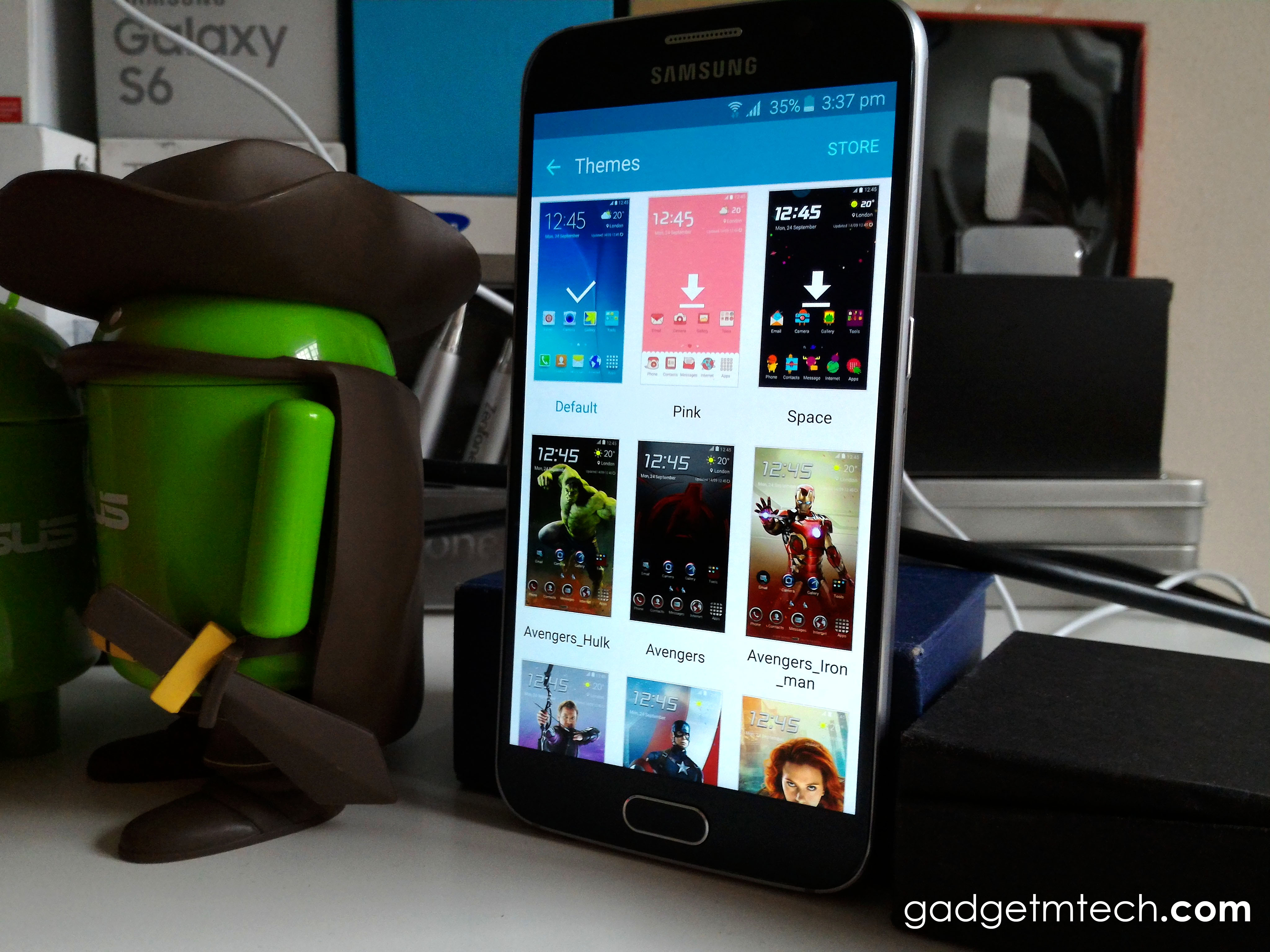 2015 smartphone is all about the ability to customize your smartphone with different icon packs and themes. Samsung first added switching theme option on the Galaxy A series, and now it's available on the Galaxy S6 with theme store as well.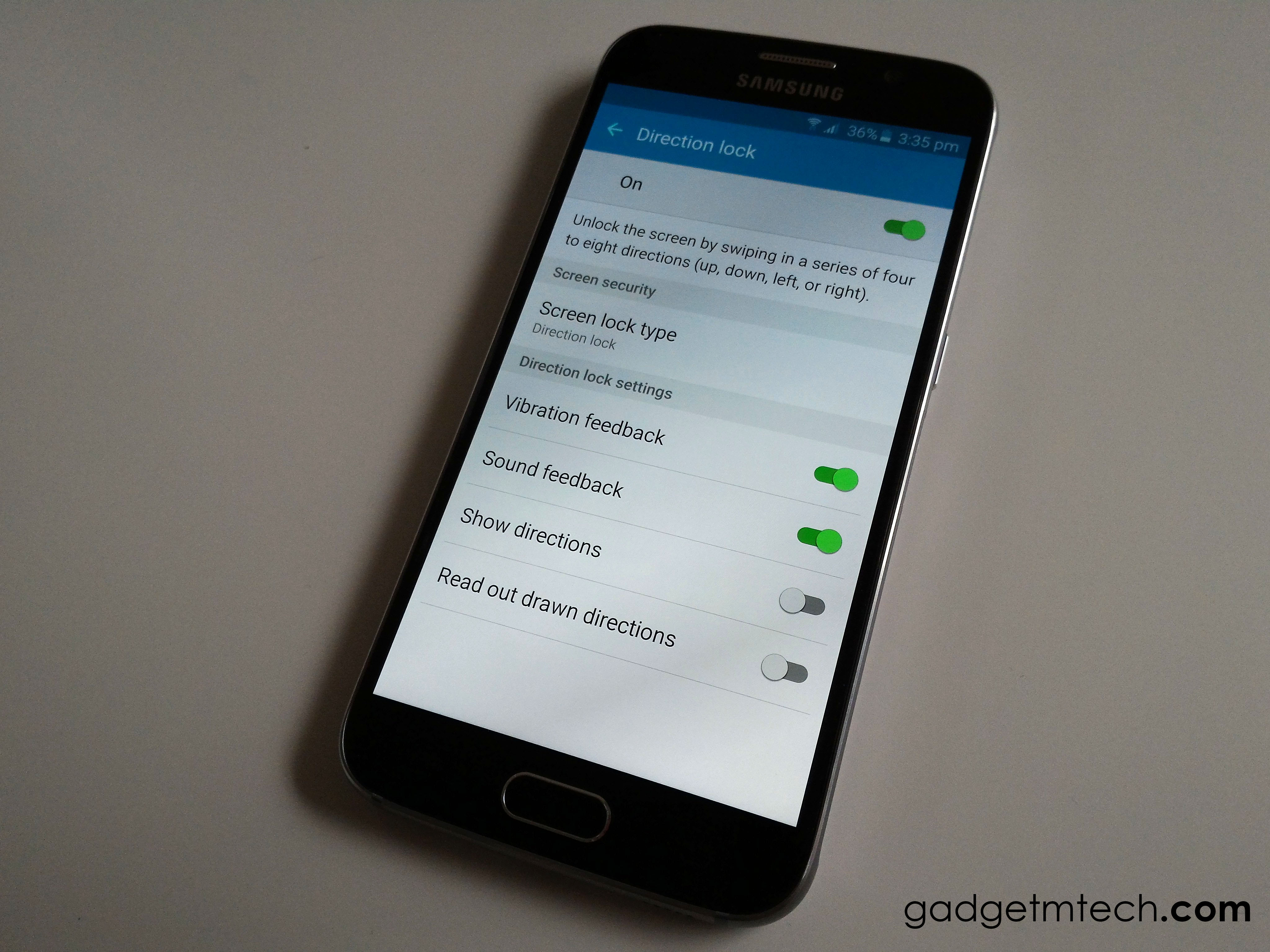 There's a hidden feature which Samsung didn't mention during the launch. Direction lock allows you to unlock the screen by swiping in a series of four to eight directions (up, down, left or right).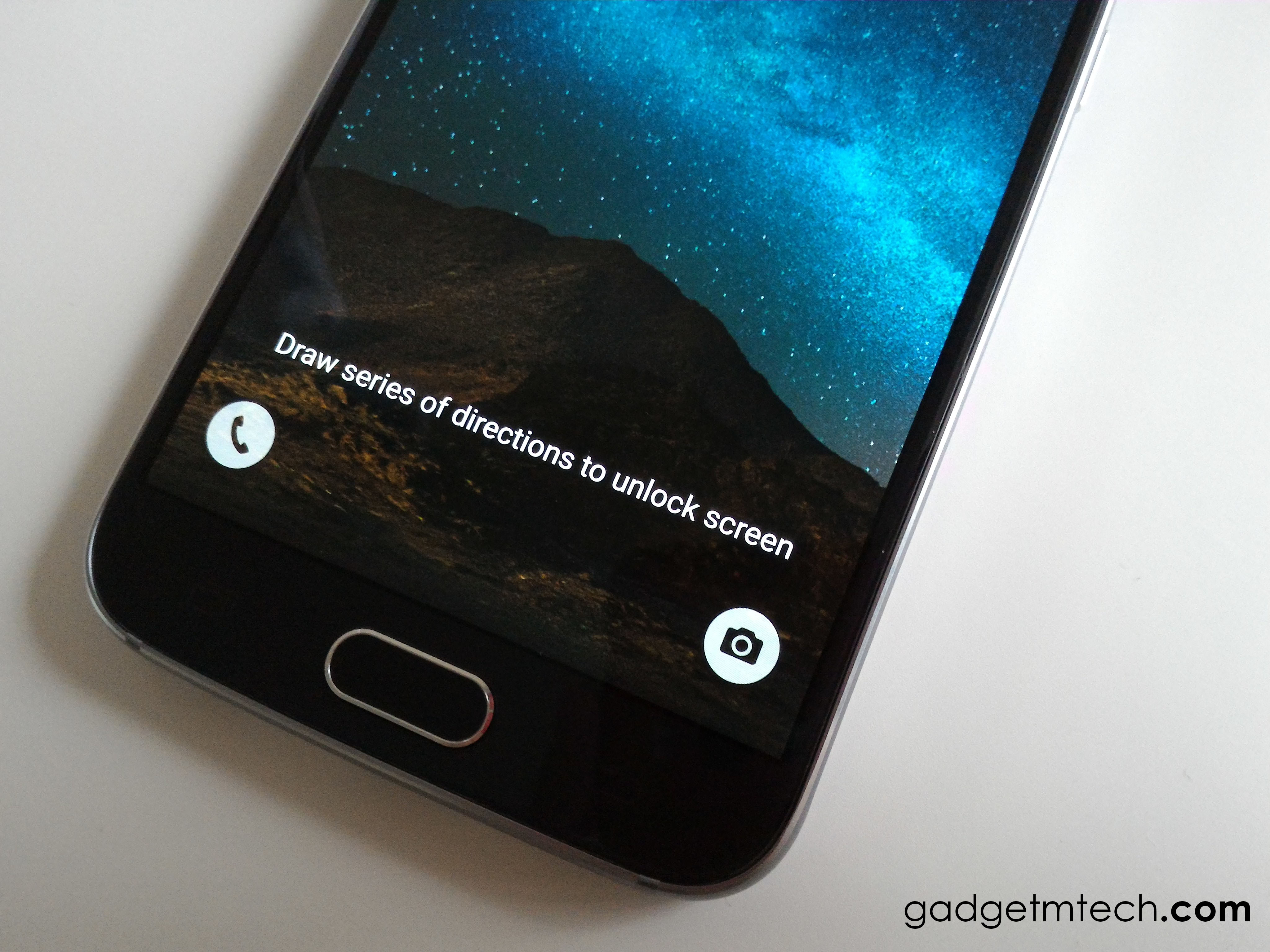 Camera: Same Resolution, F1.9 Lens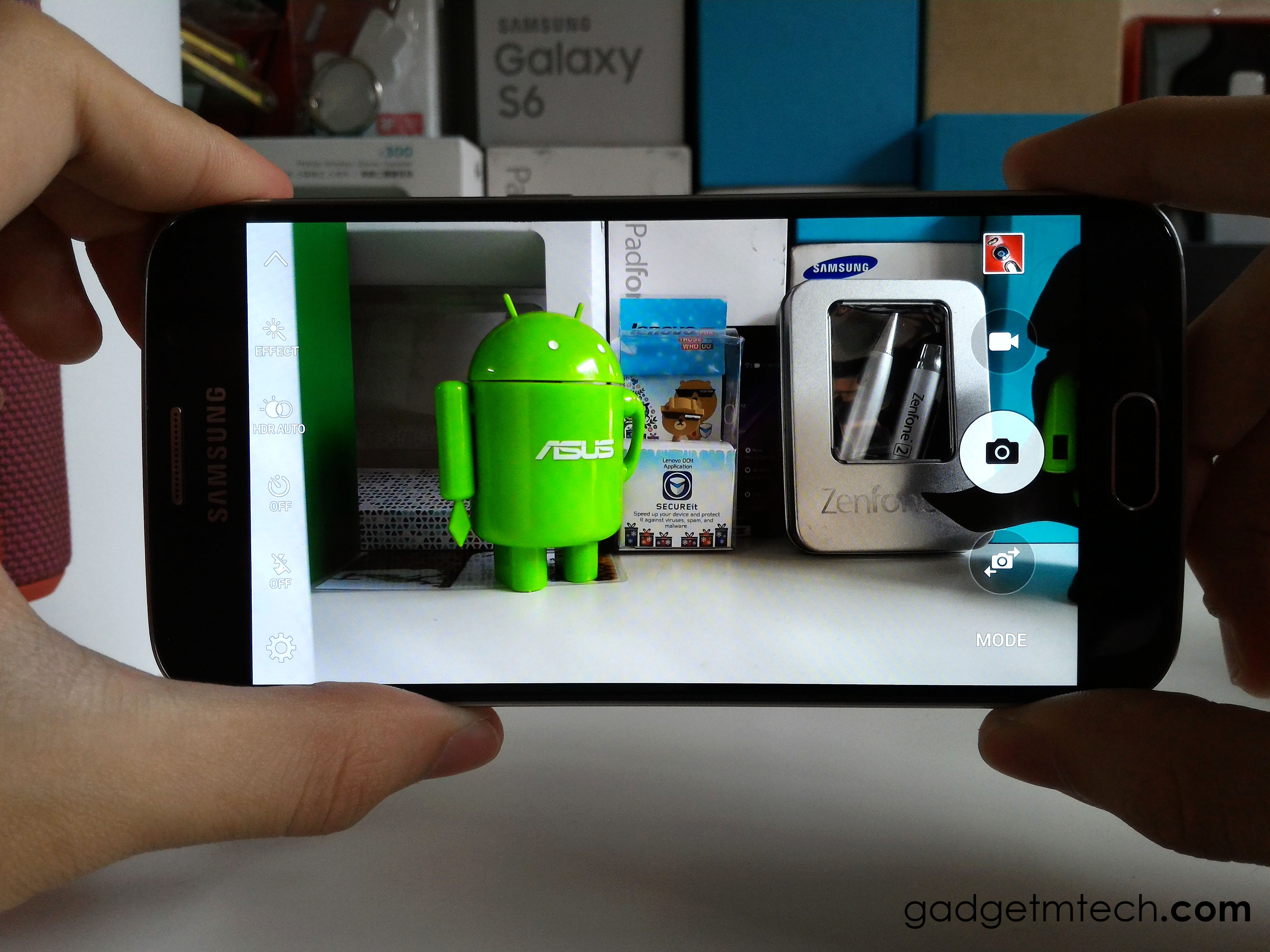 The Galaxy S6 features a 16 MP camera with Sony IMX240 sensor, F1.9 lens and OIS. For instant camera launch, all you need to do is just double tap the home button and it works well even if you are using other app. The camera interface is pretty clean and simple, it's fast as well.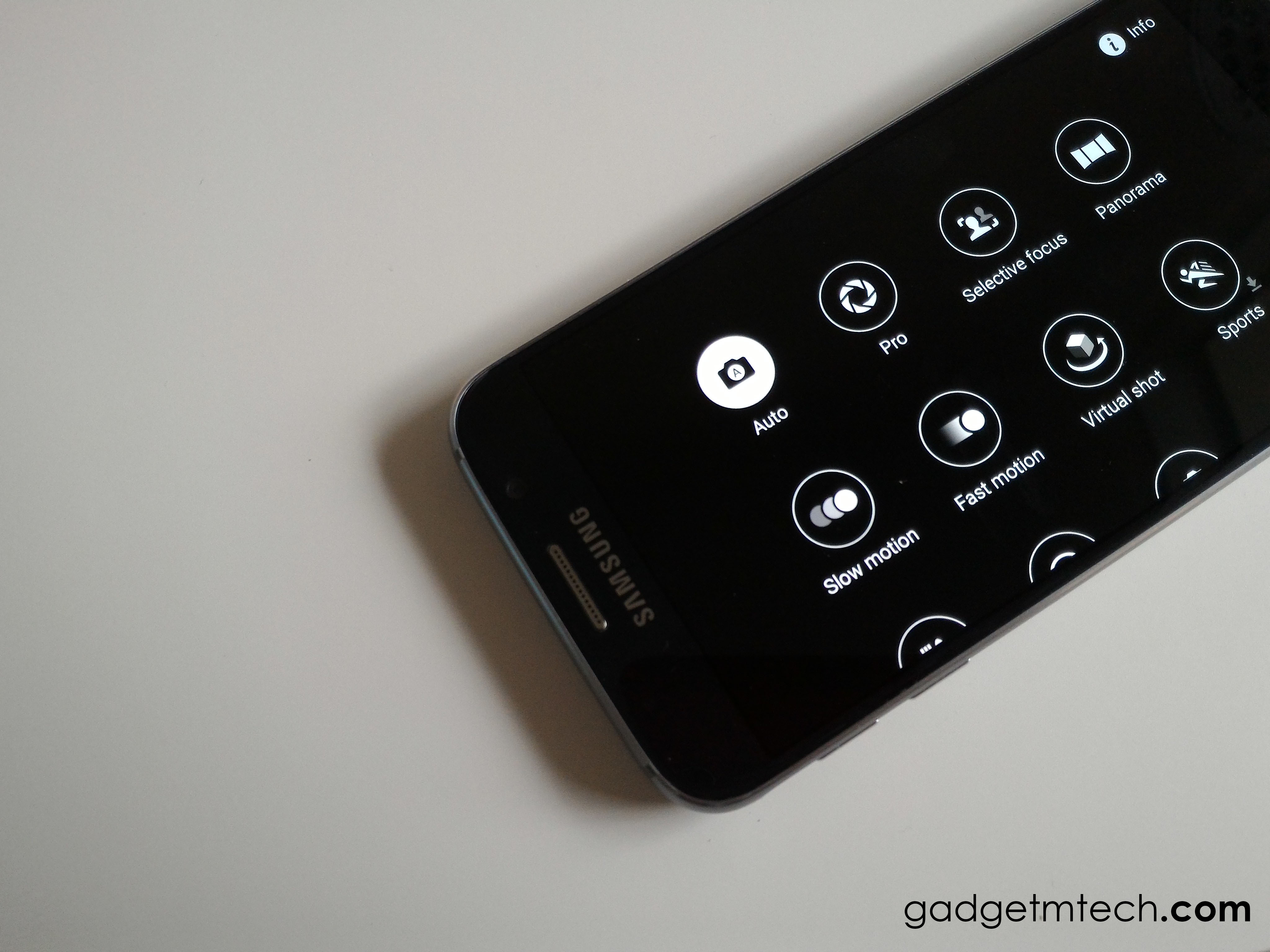 Swiping from the left, you'll get to see different camera modes and you can download additional modes from Samsung Galaxy apps store as well. The Galaxy S6 comes with new Pro mode, a mode which lets you take control most of the camera settings manually, but it's not as advance as the LG G4 or even the ASUS ZenFone 2.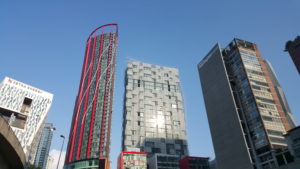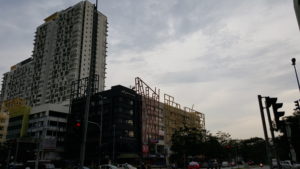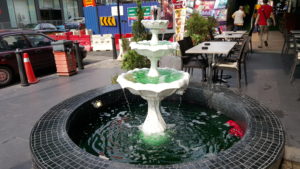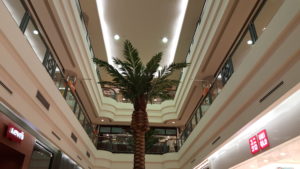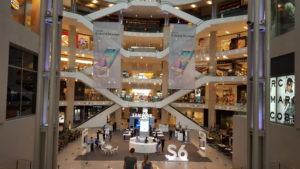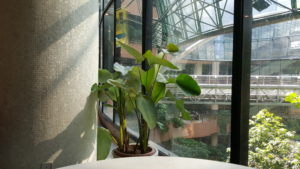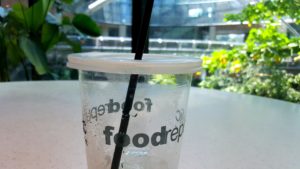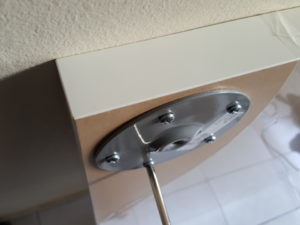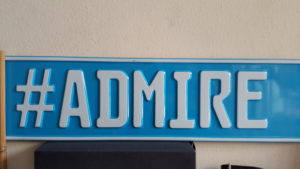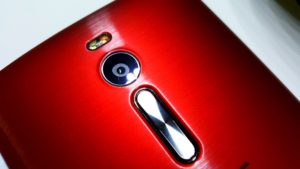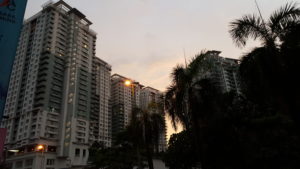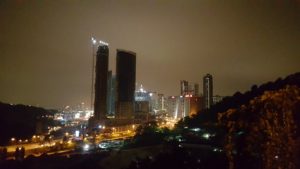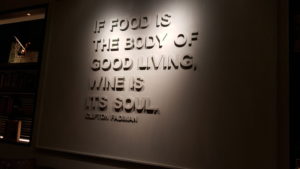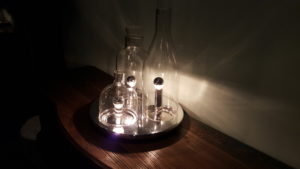 Camera quality is pretty decent, you get to shoot sharp photos and color saturation has been toned down. Noise is under control and the dynamic range is quite wide. The Galaxy S6 also features auto HDR on its front and rear cameras, which automatically determines whether you need HDR shoot on certain scenes. With F1.9 lens you'll get to shoot images with high depth of field. Well the Galaxy S6 truly has the best camera among other Android flagships.
Battery: Fast Charging and Wireless Charging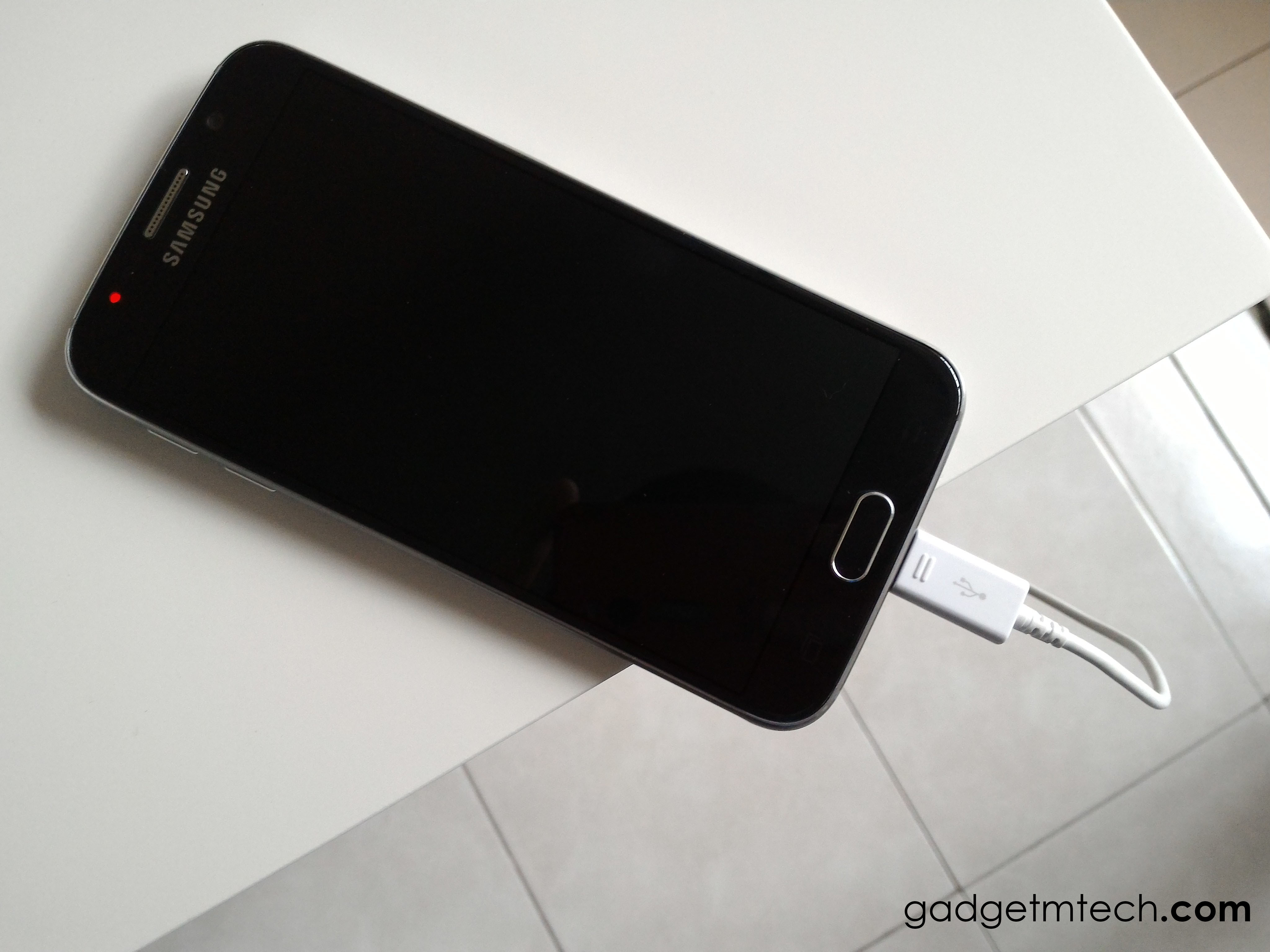 Unlike previous Galaxy S devices, the Galaxy S6 does not come with removable battery, which means you can only stick with the 2,550 mAh battery. Samsung has once again included fast charging feature for the Galaxy S6. And you'll get to charge the device from none to full in less than one and a half hours. What's interesting is it supports WPC/Qi and PMA wireless charging standards.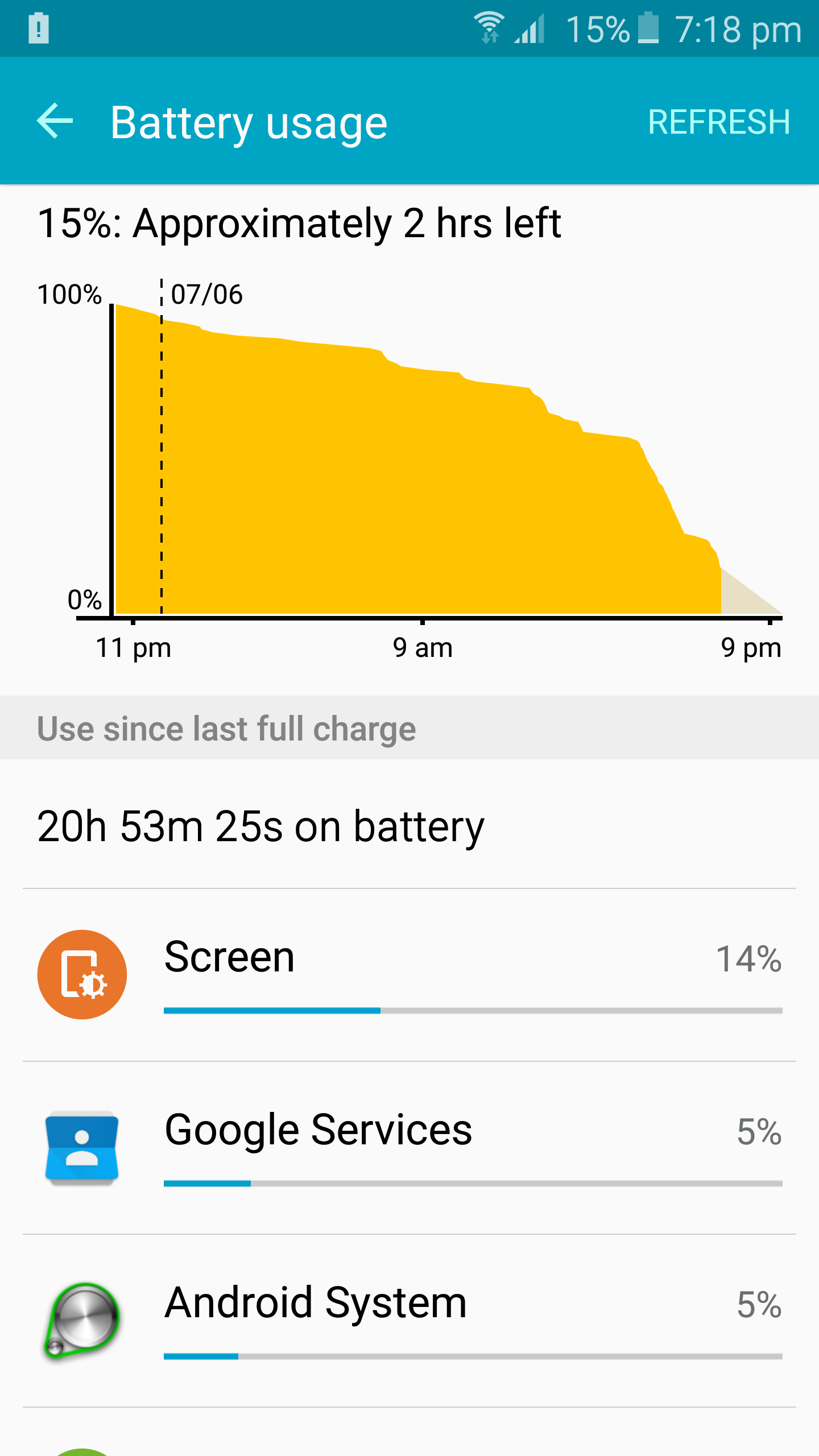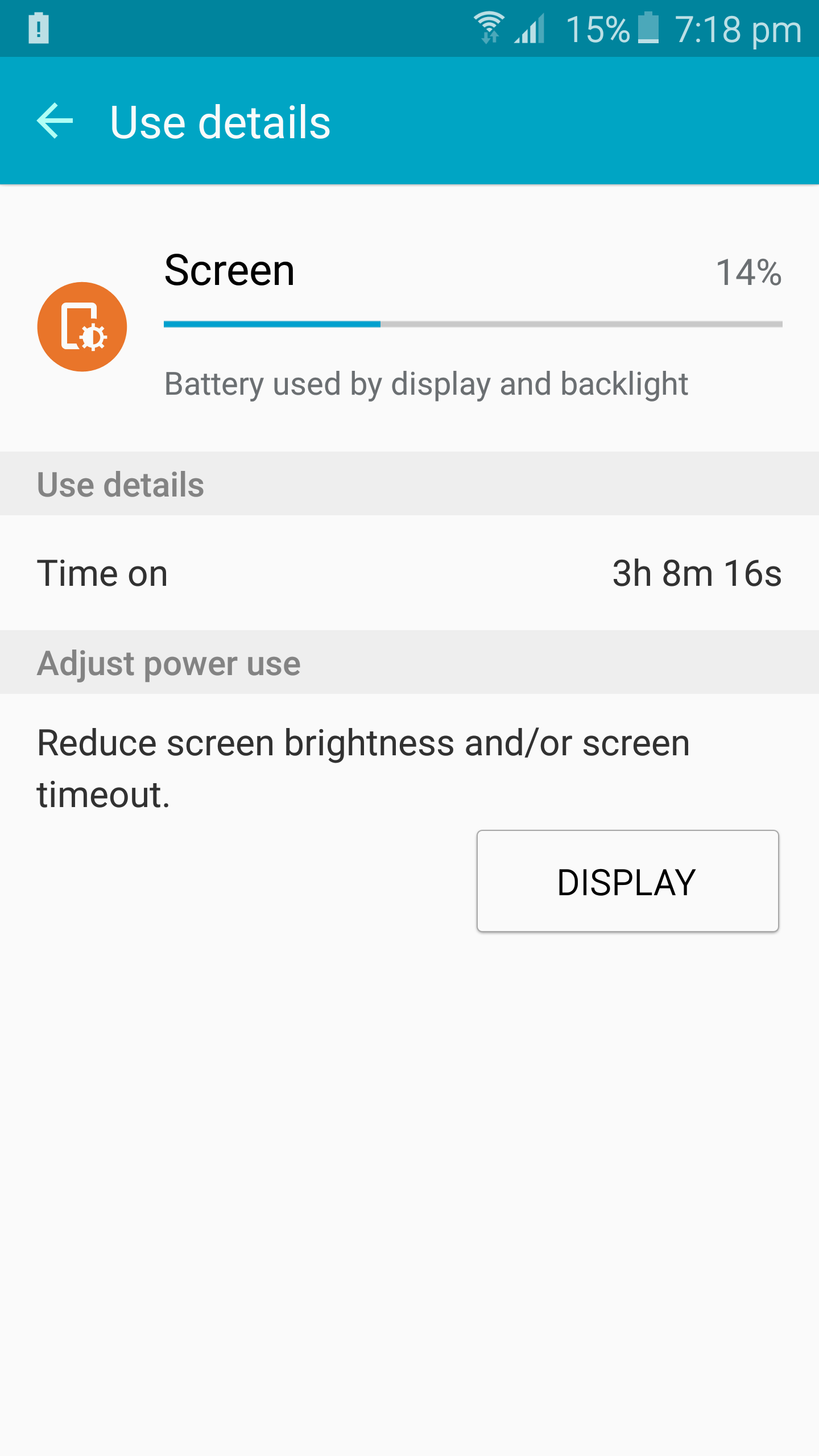 Battery life is a disappointment, not to say it has a poor battery life, but just average. Moderate usage should be able to go through a day. As for heavy usage, you need to charge the phone at the half of the day. The screen-on-time is just slightly more than 3 hours.
Final Words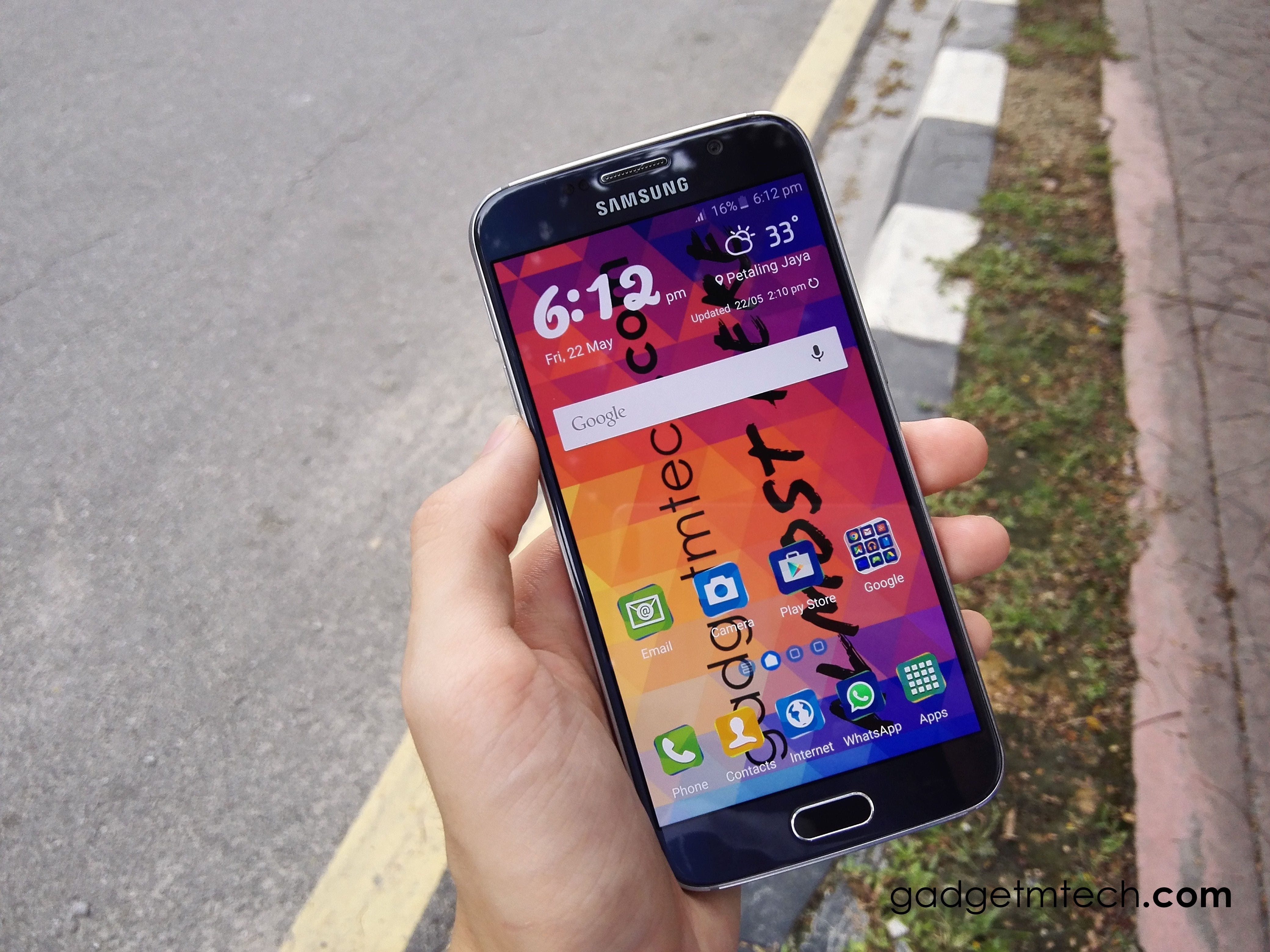 Pricing at RM 2,599 with GST included, the Samsung Galaxy S6 is one of the best smartphones in the market. Samsung is back! The Galaxy S6 is a groundbreaking flagship from Samsung, no more plastic and cheap feeling. It's the most successful smartphone that Samsung had ever made, there are a few downsides though. Now who says Samsung cannot make a smartphone with premium built quality? The Galaxy S6 is here to prove that Samsung is capable to come out a brilliant smartphone.
Pros
Premium build quality
Decent camera
Stunning QHD display
Cons
Protruding camera
No expandable memory
No removable battery
Who Needs The Galaxy S6?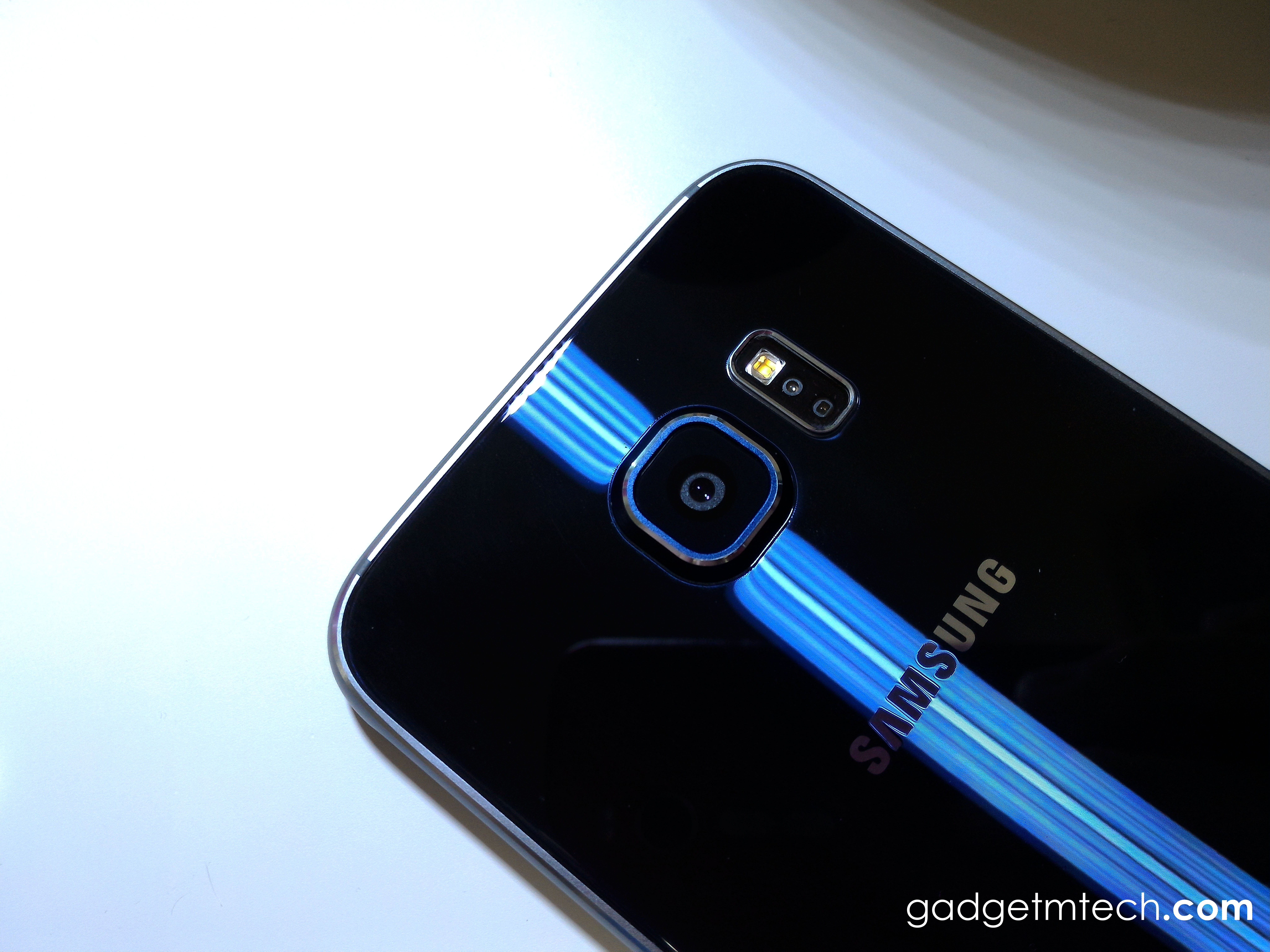 So, who needs the Galaxy S6? The Galaxy S6 is suited for those who:
need a premium and nice looking smartphone;
a smartphone with impressive display and good outdoor visibility
a smartphone with good security system;
a smartphone with good camera;
LTE network;
and can afford at such a premium price.