Few days ago, Xiaomi Malaysia has reduced the price of the Redmi 2 to RM 399. Well, if you've just bought the Redmi 2, here's a bad news for you. The company has just announced that the Redmi 2 Enhanced will be available in Malaysia this coming Thursday (16th July).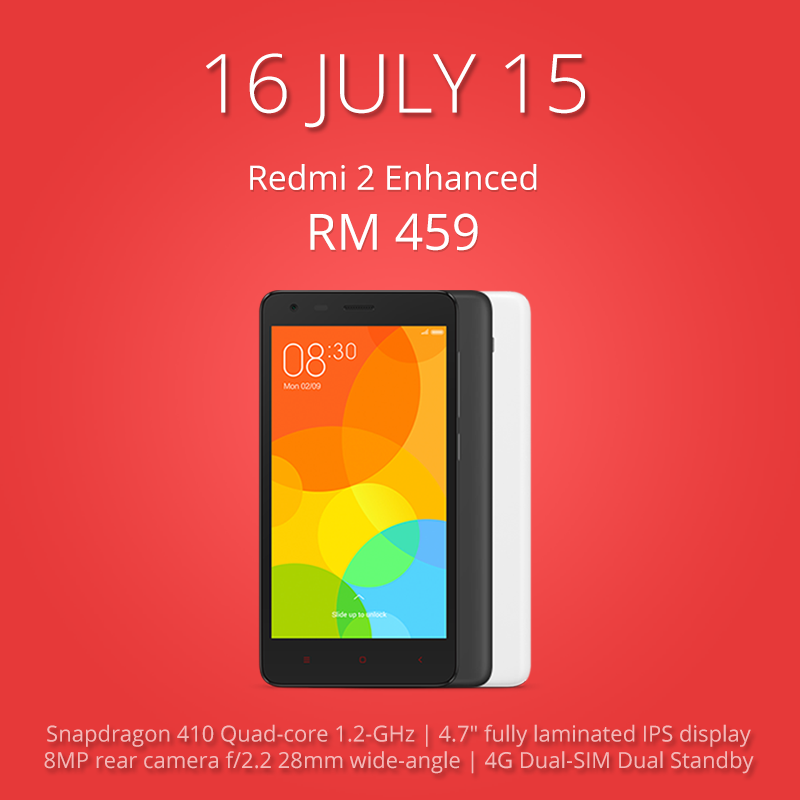 At just RM 459, the Redmi 2 Enhanced basically is similar to the original Redmi 2. It has the same 4.7″ HD IPS display, Qualcomm Snapdragon 410 processor, 8 MP f/2.2 rear camera, 4G dual-SIM functionality and a 2,200 mAh battery.
The Redmi 2 Enhanced comes with more RAM and internal storage at 2 GB and 16 GB respectively. There's a MicroSD card slot as well.
So, what say you? Will you spend RM 399 to get the original Redmi 2 or add another RM 60 to get the enhanced version?