Last week, OPPO launched the F1s in Malaysia, and the device is now available for pre-order until 19th August. The company has also unveiled the superstar squad for the "OPPO Superstar Delivery" campaign.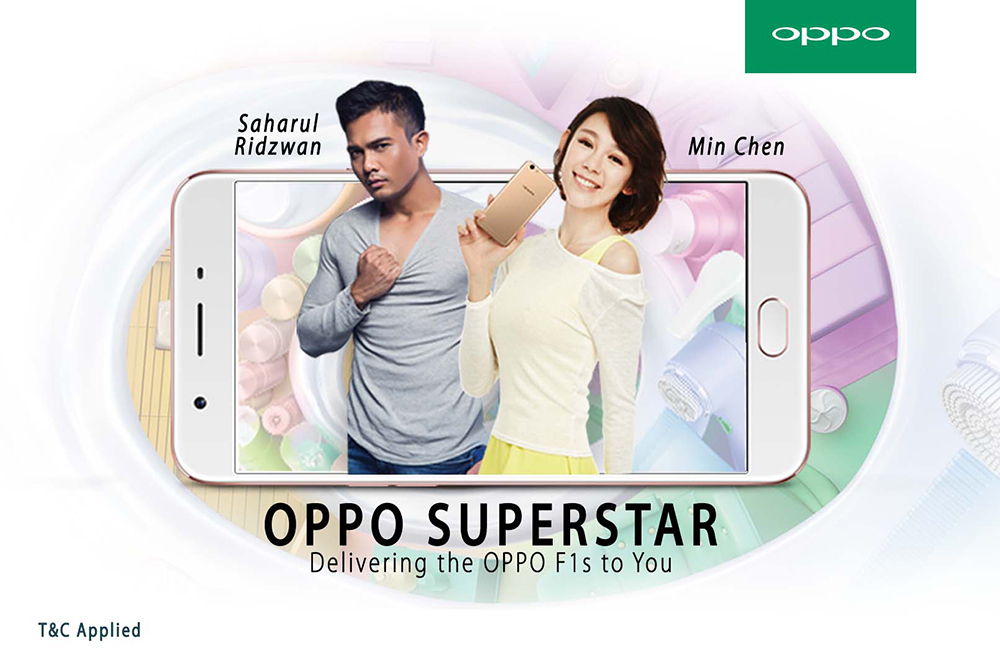 Both Saharul Ridzwan and Min Chen are part of the superstar squad and will be delivering the F1s to the lucky customers and have some fun activities afterwards with them to celebrate the launch of the device.
The Superstar Delivery will happen on 20th and 21st August 2016 in Kuala Lumpur and Penang from 10AM to 5PM. Buyers are encouraged to share out their pre-order purchase by posting it on their Facebook accounts to win home an extra exclusive free gift.
Meanwhile, do stay tuned as we are now in the progress of reviewing the OPPO F1s.