Digital Take Away Kiosks, Augmented Reality Menu, Super Easy Mobile App & a robot entertainment system! What's not to love about Pizza Hut's new digital concept store!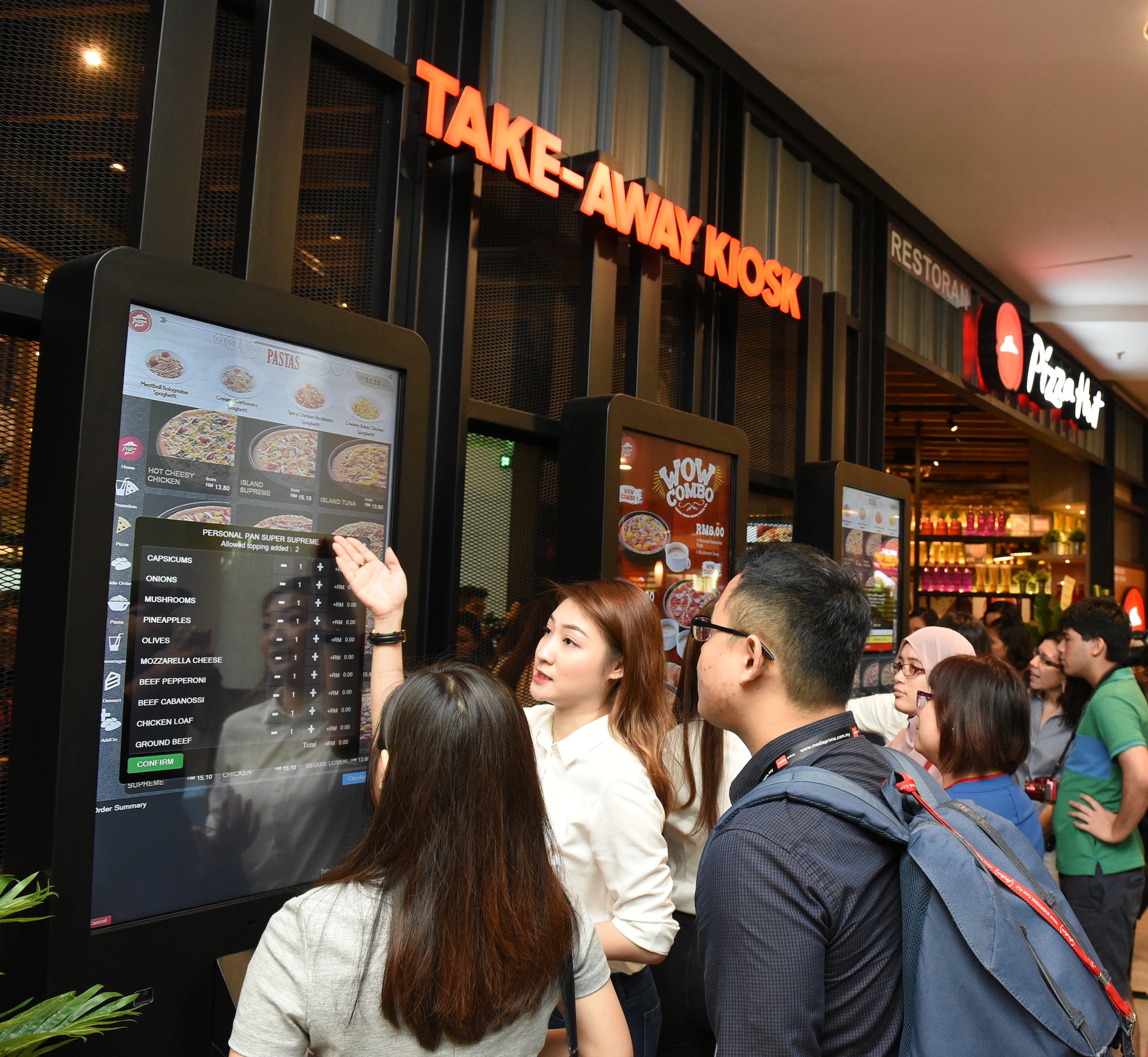 With all these types of equipment, Pizza Hut steps up their game for the Malaysia pizza scene. Merrill Pereyra, the Chief Executive Officer of QSR Brands (M) Holdings Bhd said: "In developing Pizza Hut's digital strategy, we went back to the essence of what the food industry is about. In our industry, customer experience is key and digital isn't just a matter of applying technology for technology's sake – it's about making our customer experience better. For us, this means making it easier for our customers to get a better pizza – whether in-store or at home or anywhere at all."
So, what happening?
Digital Take Away Kiosks
You can now order and make payment much quicker! No more waiting in line just to wait to make take away order at the counter! Just use the takeaway kiosks and you're done!
Augmented Reality Menu
Super cool AR menu on the table, get a better idea what's you're ordering. And be ready to punch your friend that take forever to order, only his playing with the menu!
Super Easy Mobile App
Make your order in few simple click, no more navigating through the website or waiting on the call center, get your order done on your phone now! Your order now with "You download, We Belanja!" promotion!
Pizza Hut is giving away 35,000 pizzas! Just download the Pizza Hut mobile app, order a regular pizza and they will get another regular pizza for free, while stocks last until 30th October!