A moment ago, OPPO has announced that the R9s Valentine Red Edition is now sold out online, that's really fast considering the device was available for pre-order a couple days ago.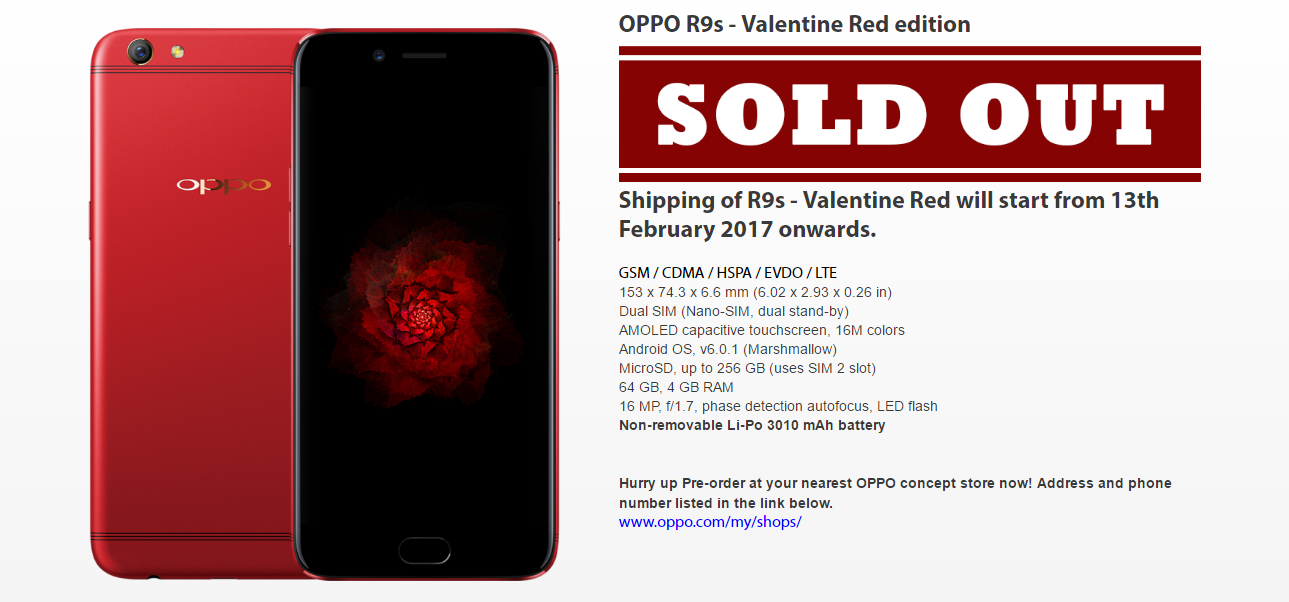 Pricing at RM1,798, consumers can personalize their Valentine Red Edition R9s by laser printing partner's name with the choice of English or Chinese characters (max of 15 English Characters or max of 4 Chinese Characters) when they pre-order the device online.
If you still want to pre-order the R9s Valentine Red Edition, don't worry, you can head over to the concept store nearby your area to place your order. However, the laser printing service is only available for online pre-order. Before you depart, it's better for you to call the store first to confirm whether if there's still stock available. All the info can be found here.
Love is really in the air! Meanwhile, if you want to know more about the OPPO R9s, do check out our review here.