Introduction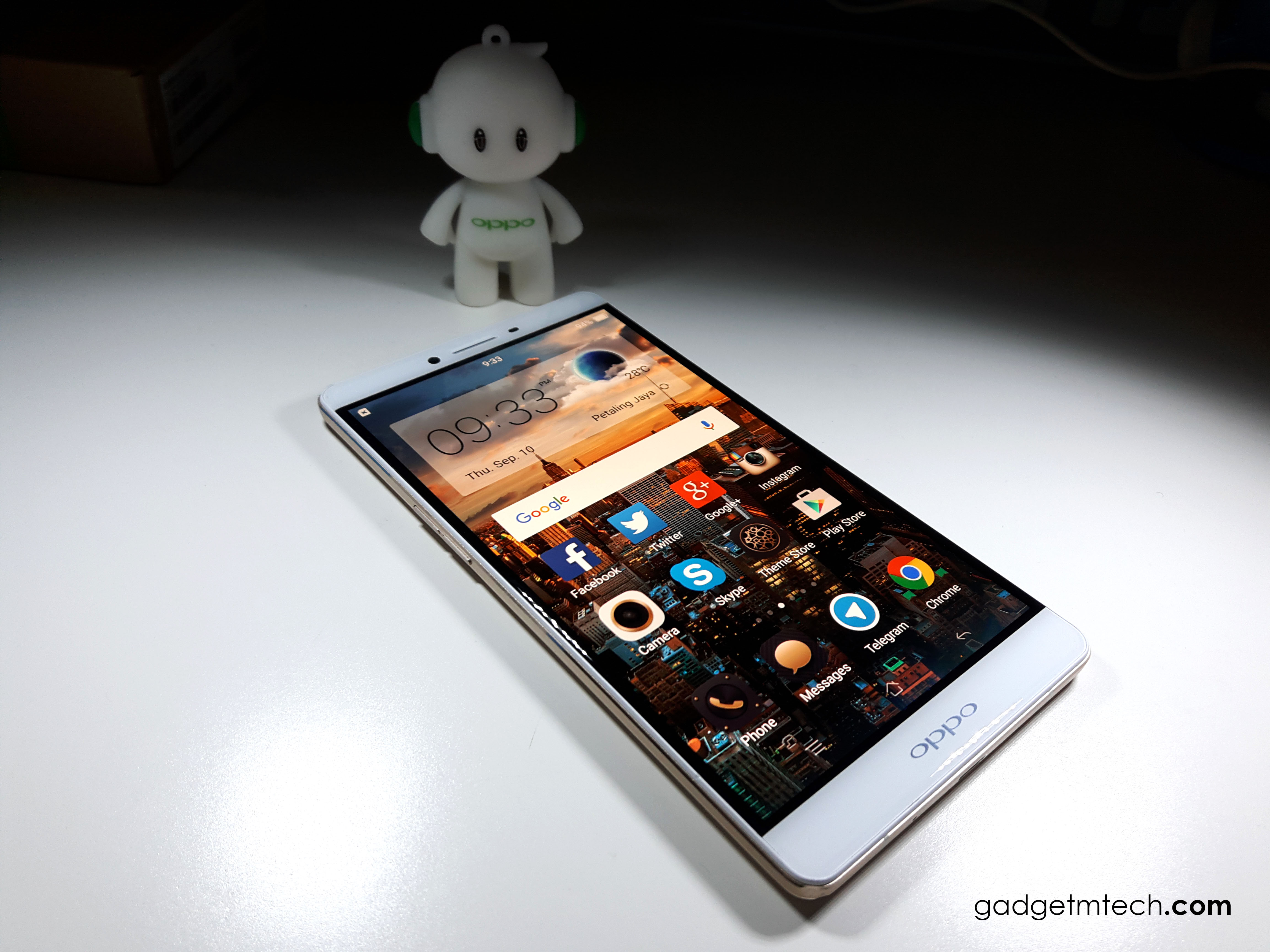 Chinese manufacturer OPPO had launched the R7 Series in Malaysia few months ago. The R7 Plus, which packs the best specs in the series, is selling like hotcakes and had sold out a week after the device launched. Is it really that great? You'll find out in our review.
Metal Unibody Design in Gold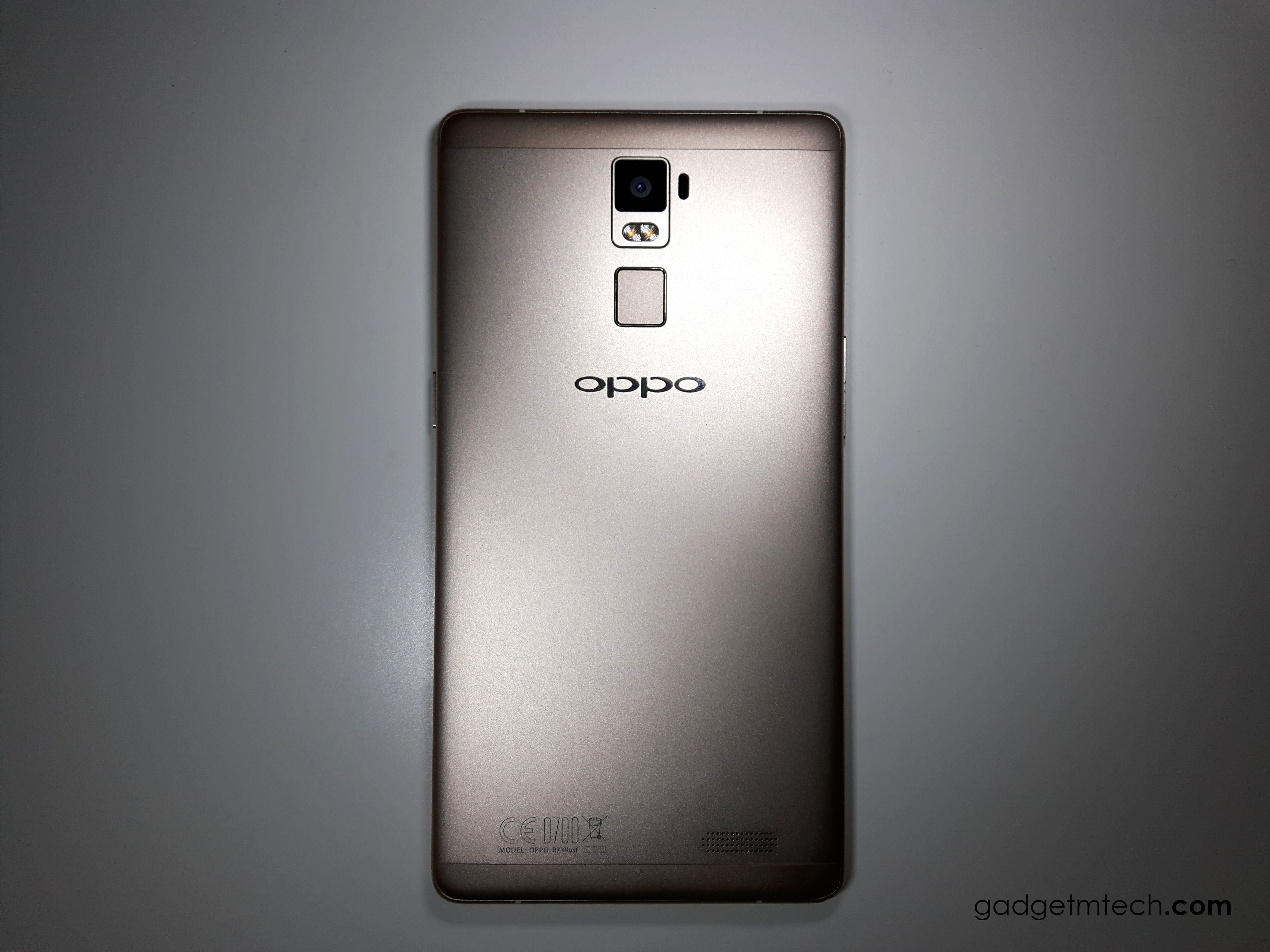 The R7 Plus features metal unibody design and it actually looks like the Huawei Mate7 at first glance. The device is available in gold color only and it looks premium.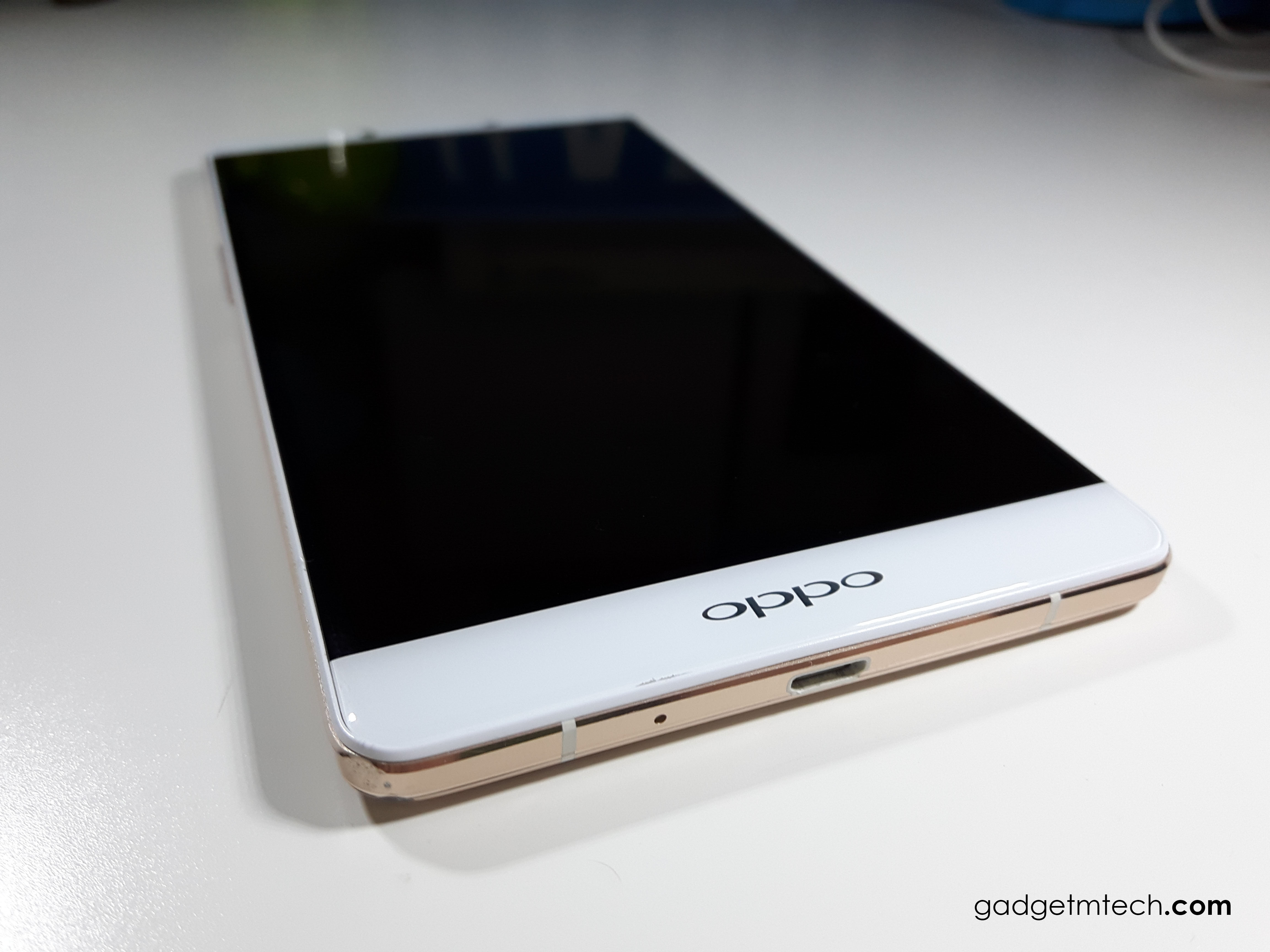 It has a 2.5D curved Corning Gorilla Glass 3 covering the 6-inch 1080p AMOLED display. I really like the looking of the device. However, the device is rather bulky and heavy at 192 g, and it is slippery too.
6-inch AMOLED Display in Full HD Resolution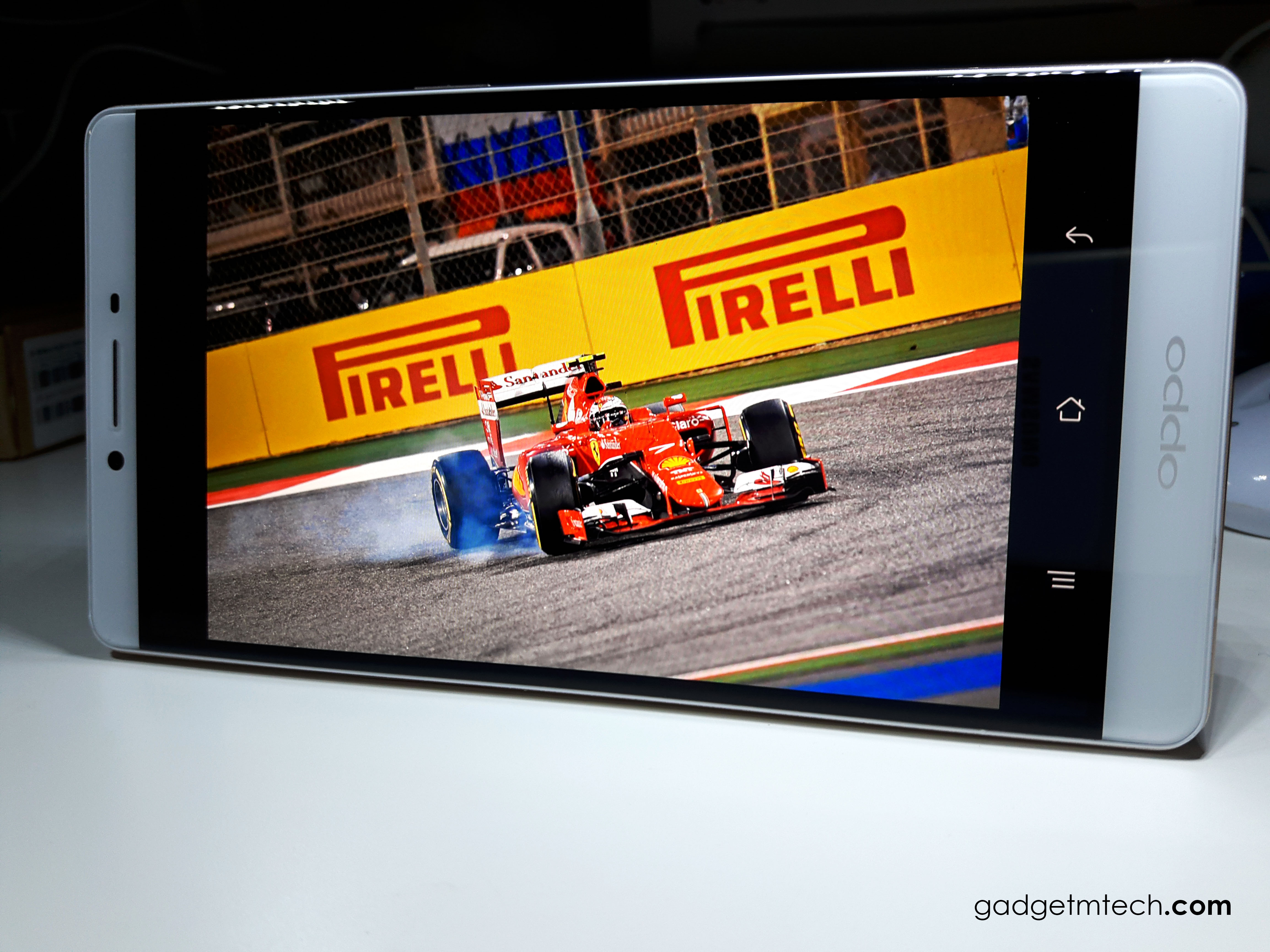 The R7 Plus indeed has a pretty good display. It sports a 6-inch AMOLED display, but unlike its competitors, the screen only has a 1080p resolution.
When you heard about AMOLED, it means that the display is pretty contrast and saturated. The display is one of the best 1080p displays I've ever used. And, it has pretty deep black too.
Qualcomm Snapdragon 615 is a Disappointment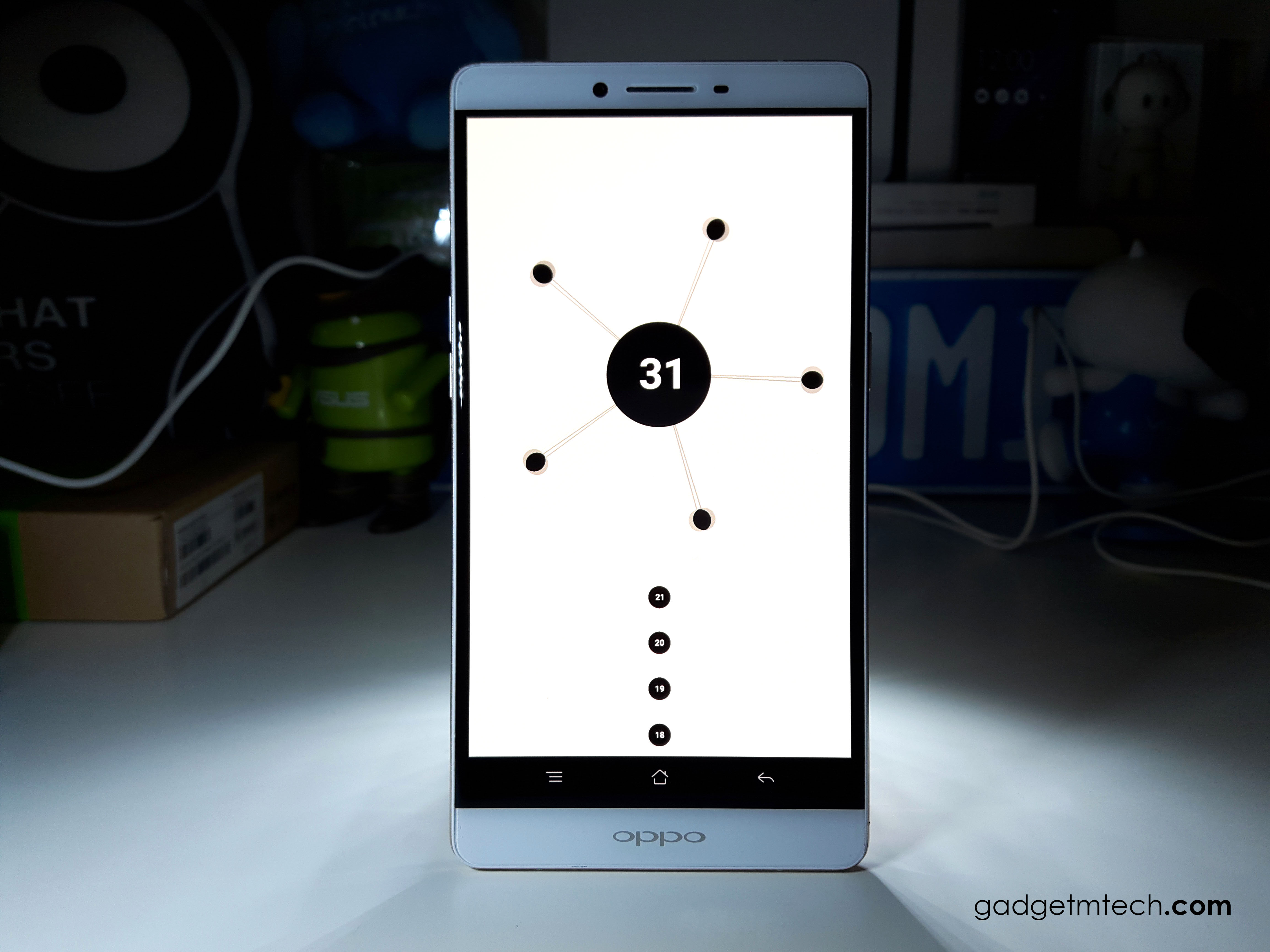 Even though the OPPO R7 Plus is placed on the high-end category, the device only packs a Qualcomm Snapdragon 615 processor. What a big disappointment from OPPO! Backed up with 3 GB RAM and 32 GB expandable storage, the R7 Plus will not be facing any major issues on daily usage.
Not much complains about its performance, but I still would have preferred a slightly higher-end processor considering that it is not affordable at all.
ColorOS 2.1 with Android 5.1 Lollipop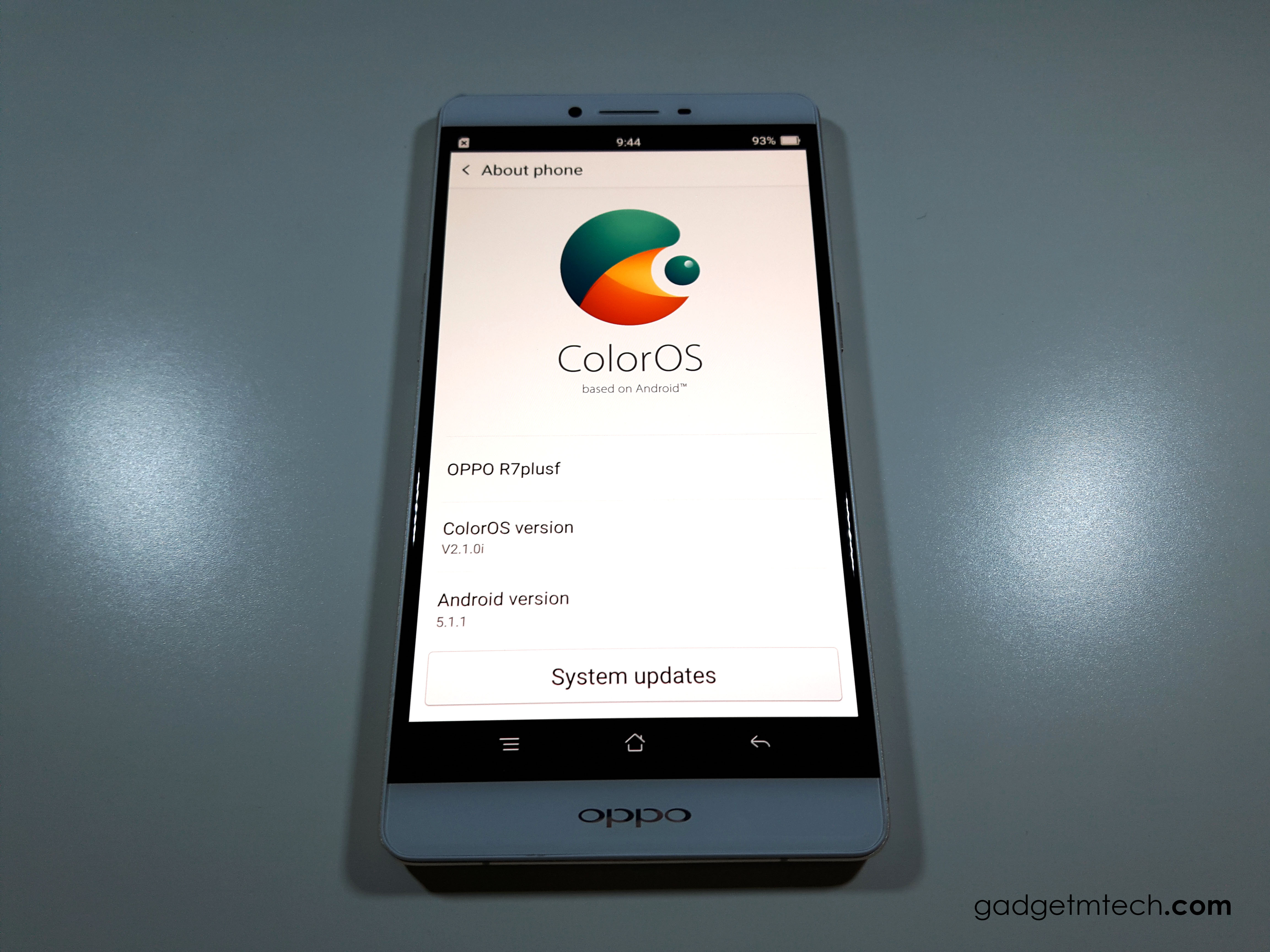 To be honest, I don't actually like the looking of ColorOS 2.1. Just the looking, that's all. ColorOS 2.1 by far is one of the most stable systems I've ever used.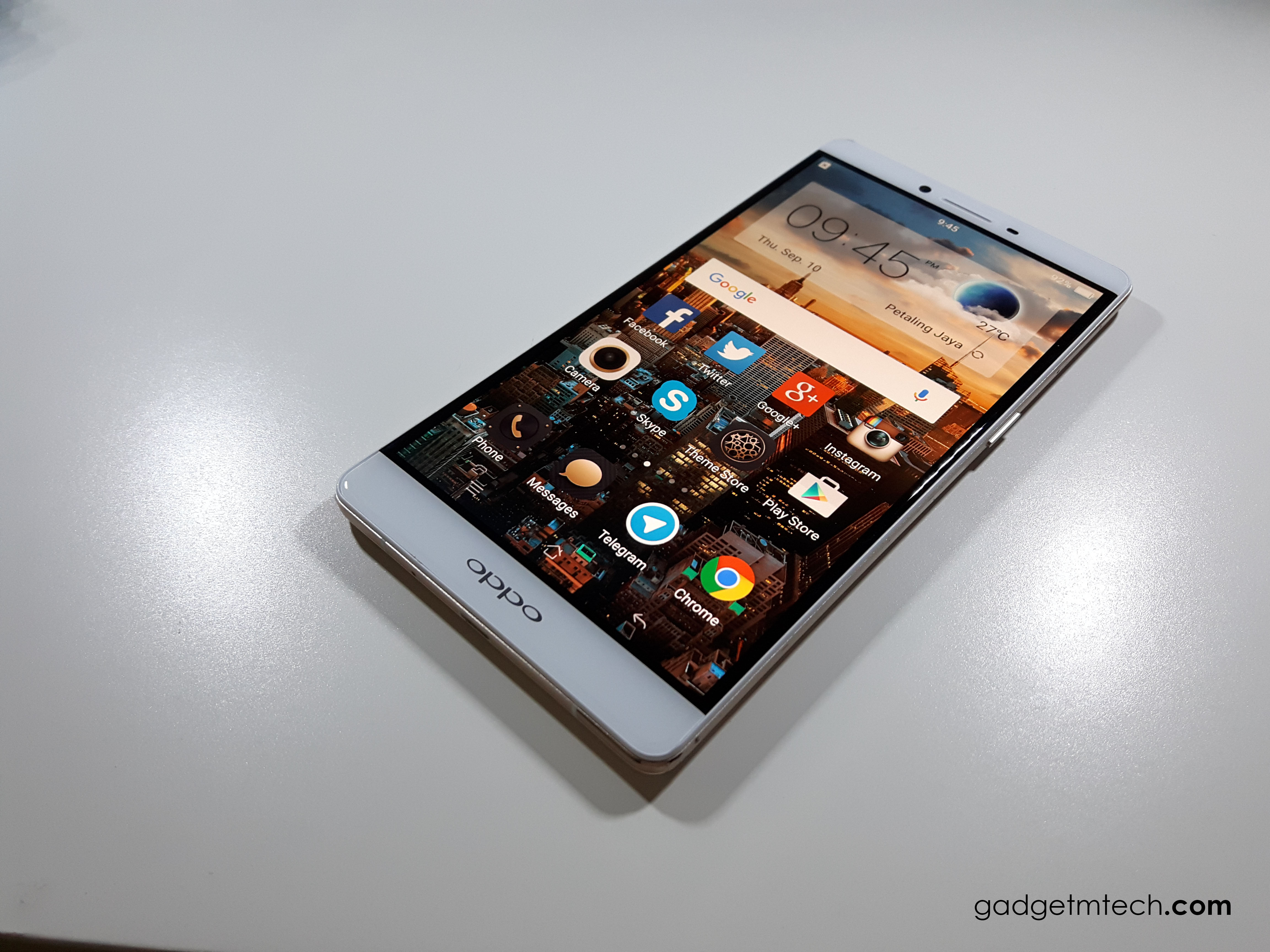 If you are using it for the first time, you probably won't notice that it is based on Android 5.1 Lollipop. It is heavy-skinned and like other Chinese ROMs, there's no app drawer.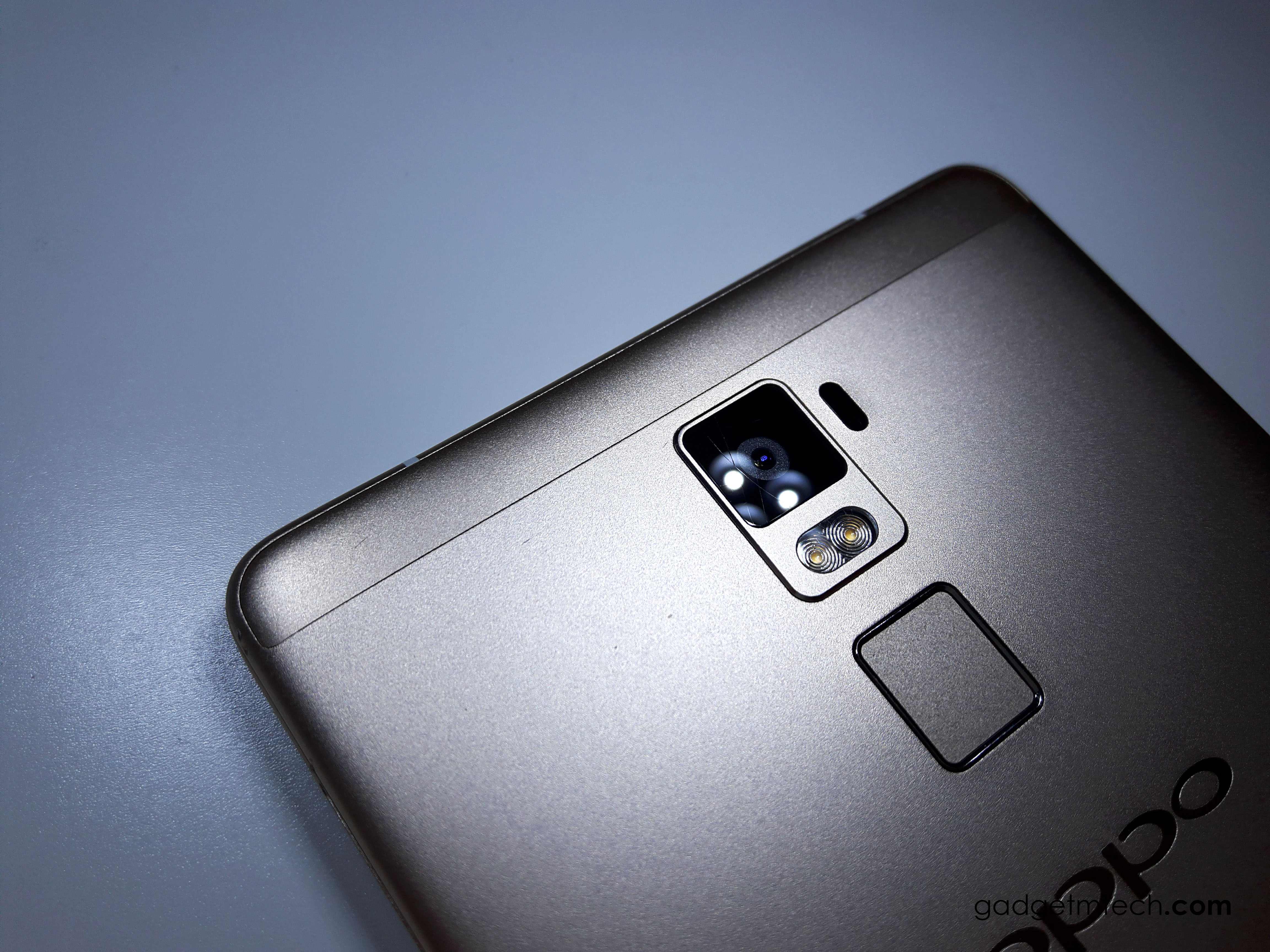 Oh yeah, the R7 Plus fingerprint sensor actually works pretty well. It is fast and accurate, all you need to do is just lay your finger on it and your phone will be unlocked within a second.
13 MP Camera with Laser Auto-Focus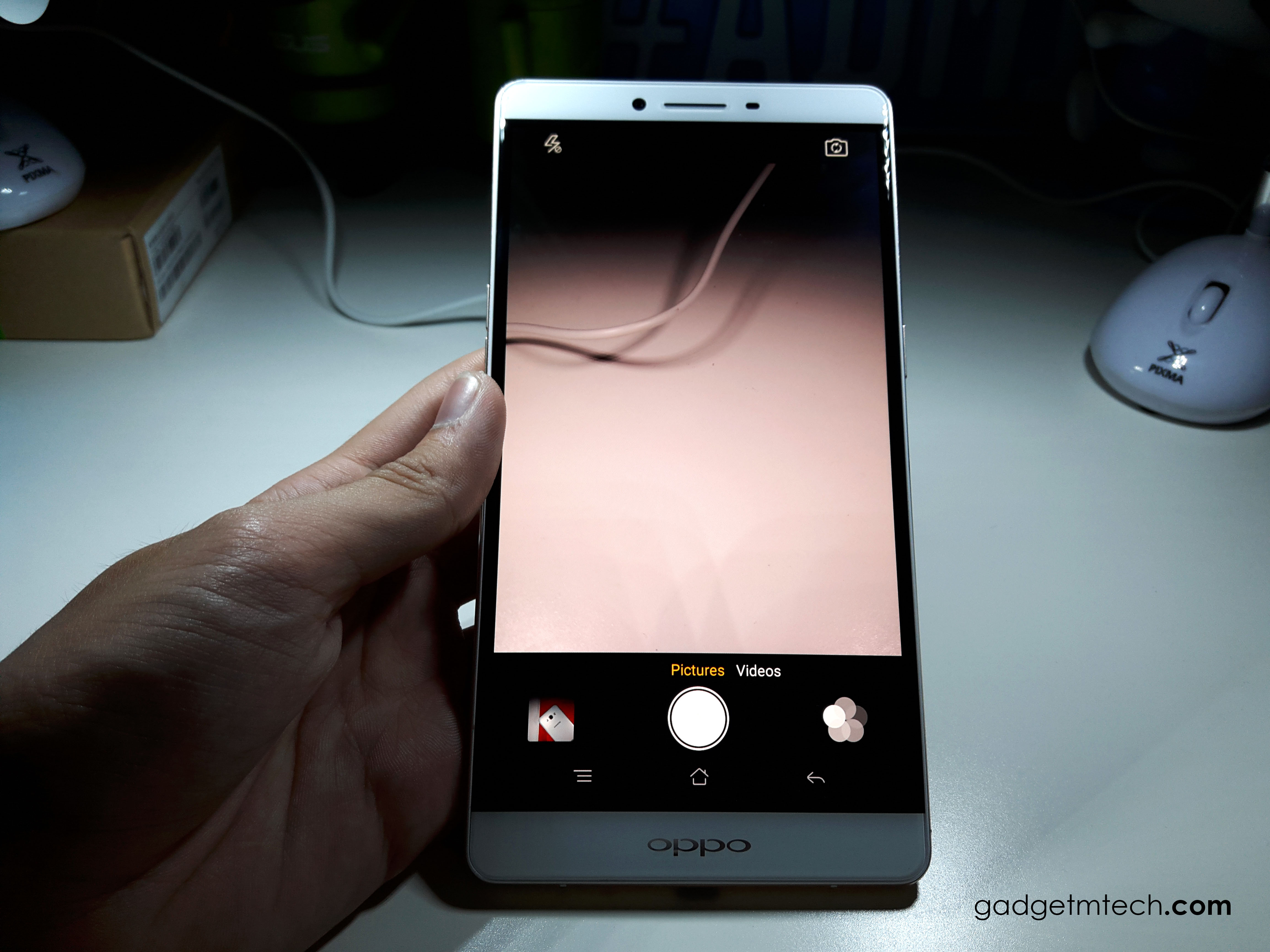 Camera wise, the OPPO R7 Plus features a 13 MP camera with f/2.2 aperture lens and laser auto-focus. Its camera interface looks familiar, but it's not a bad thing at all.
Image quality generally is quite good, but you'll not get sharp photos at the same class. Color temperature tends to be a little bit warm but it's good when you're taking photos about your friends. Macro shots are nice with large depth of field.
4,100 mAh Battery + VOOC Flash Charge
Well, if you ask me what is my favorite feature of the OPPO R7 Plus, it's definitely the battery. The OPPO R7 Plus packs a huge 4,100 mAh battery and supports VOOC Flash Charge.
Its battery life is decent which can easily last through a day or two. I was able to get up to 7.5 hours of screen-on-time on a single charge. And what makes the device amazing is the VOOC Flash Charge feature. The device gets fully-charged in just around an hour. Big battery plus fast charging speed, every smartphone should have this feature.
Price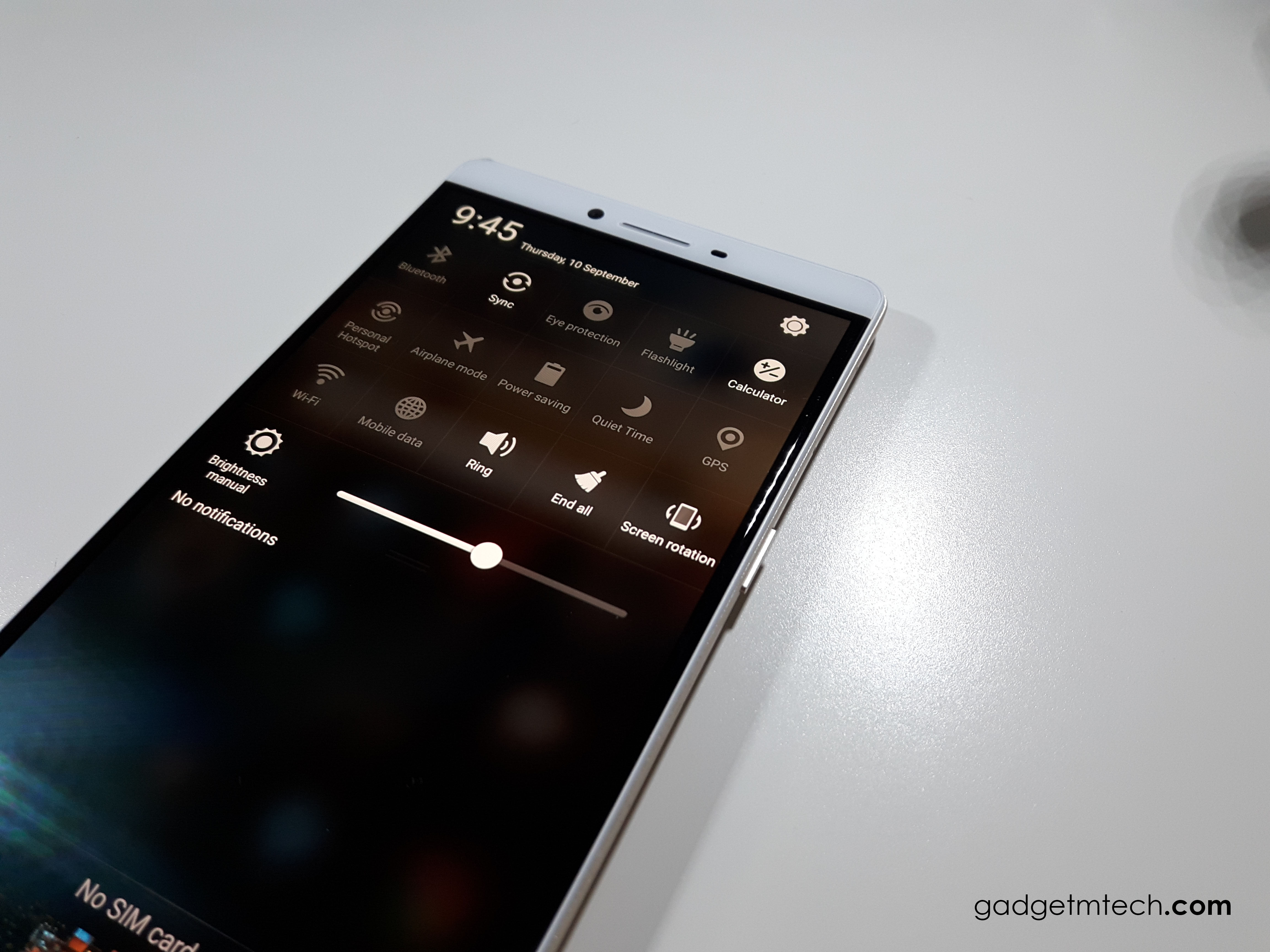 The price is shocking at RM 1,998, and only available in gold color option. At this price, you'll get a phone with premium build quality, impressive display and decent battery life, but powering the device is just a mid-range Snapdragon 615 processor.
Final Words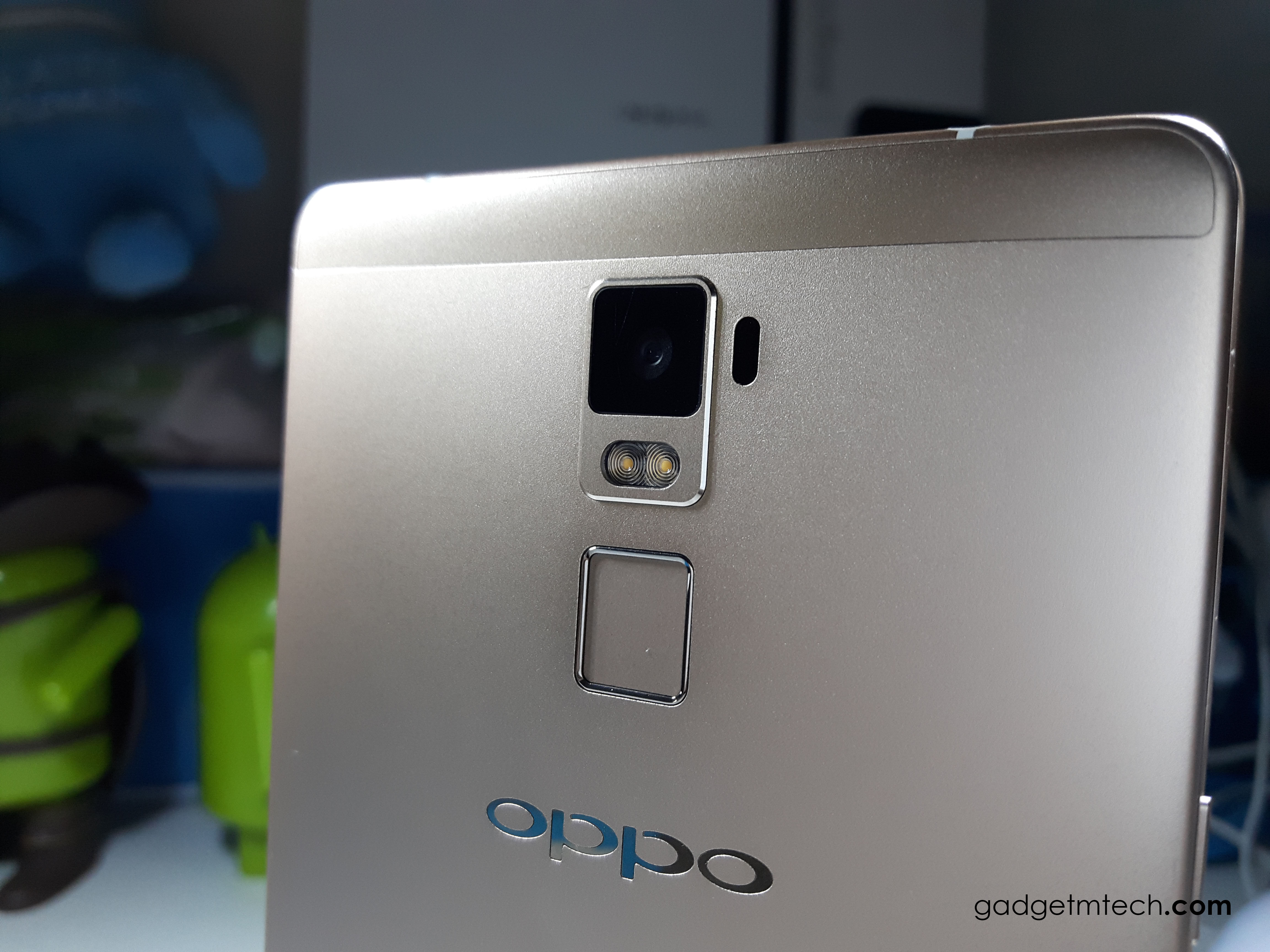 The OPPO R7 Plus no doubt is a good smartphone, but the price is the main reason that holds me from buying it. I really like the way it looks and the huge 4,100 mAh battery with the VOOC Flash Charge feature is the best combo in a smartphone. It's just that I don't really feel like paying that much and only get a mid-range processing power. Don't get me wrong, the performance isn't bad.
Yay
Premium build quality
Impressive display
Decent battery life with fast charging speed
Nay
Mid-range chipset
Relatively high price tag