Introduction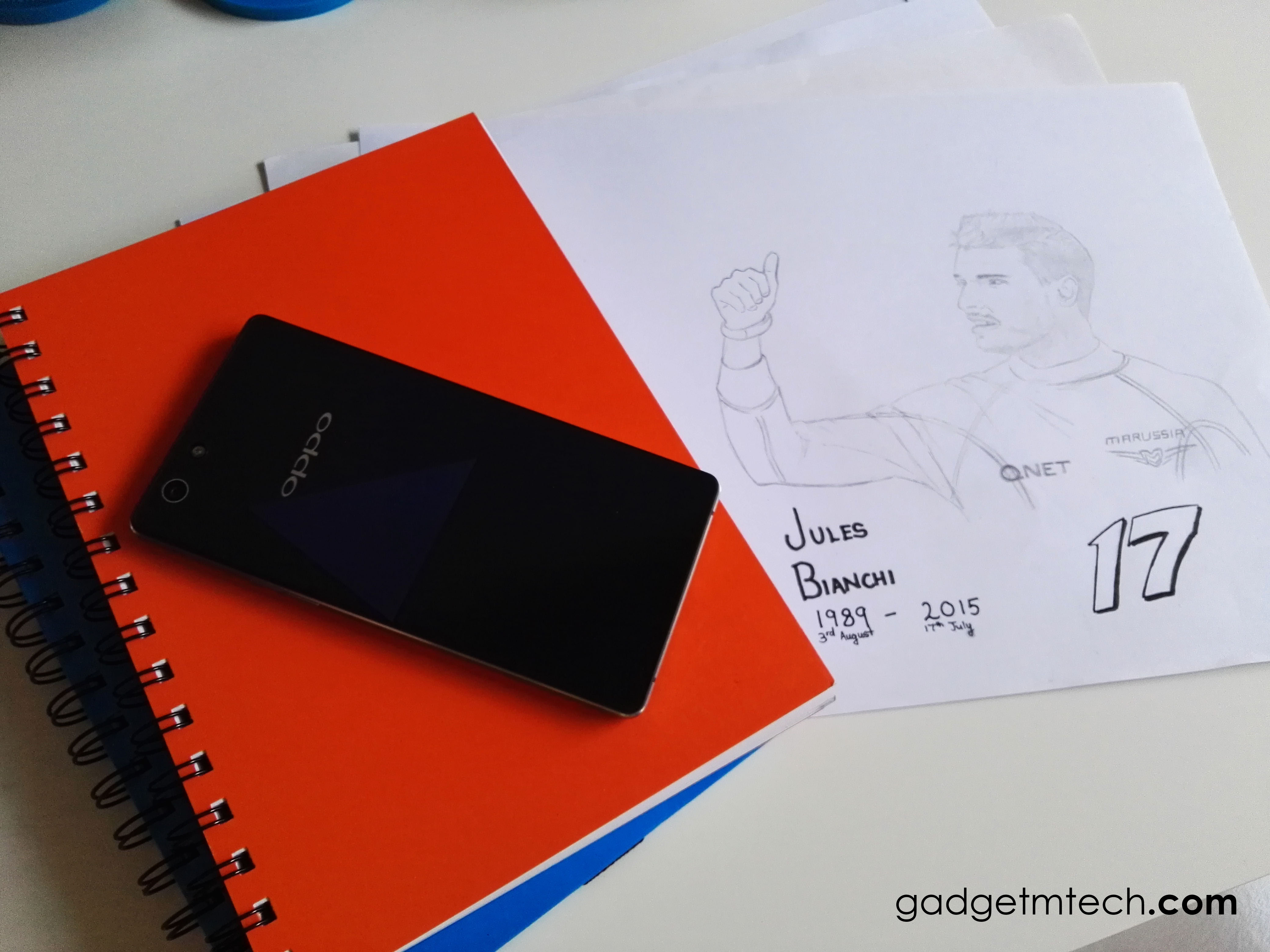 A few years ago, no one really knows that there's a Chinese manufacturer called OPPO. Earlier last year, the company was one of the Chinese manufacturers that entered Malaysian market. In less than two years after entering the Malaysian market, you can find a lot of OPPO smartphones with different styles for different people. Today, we're not going to take a look at neither a flagship device, nor an affordable device, but a device which I believed is specially made for females.
Design: Different Angles, Different Views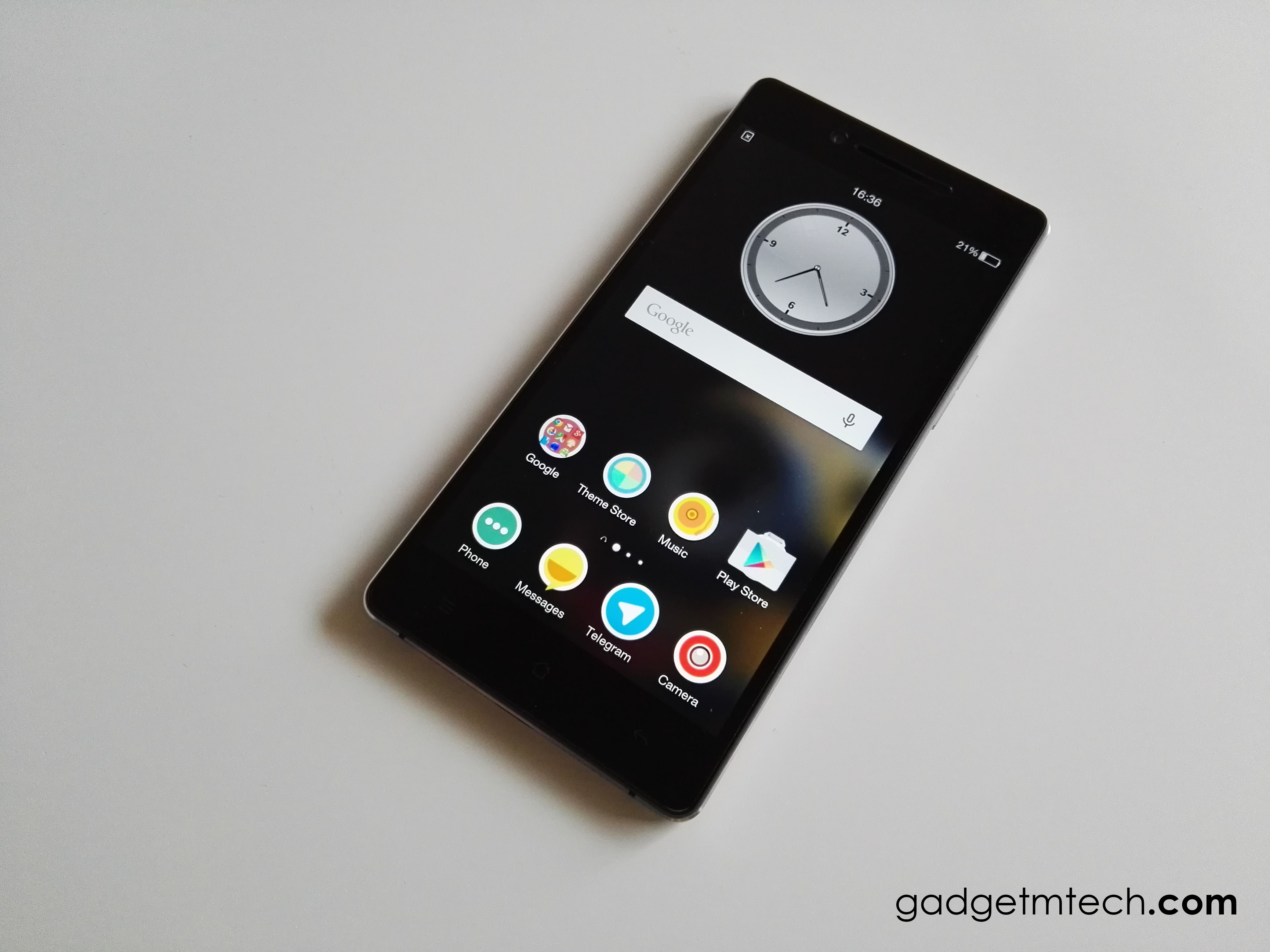 The overall design of the R1x is quite similar to the R1/R1L. You'll get the same boxy design but with a thinner and lighter body at 6.8 mm thin and 130 g light. The R1x is also slightly smaller than the R1/R1L, which is better for one-handed usage.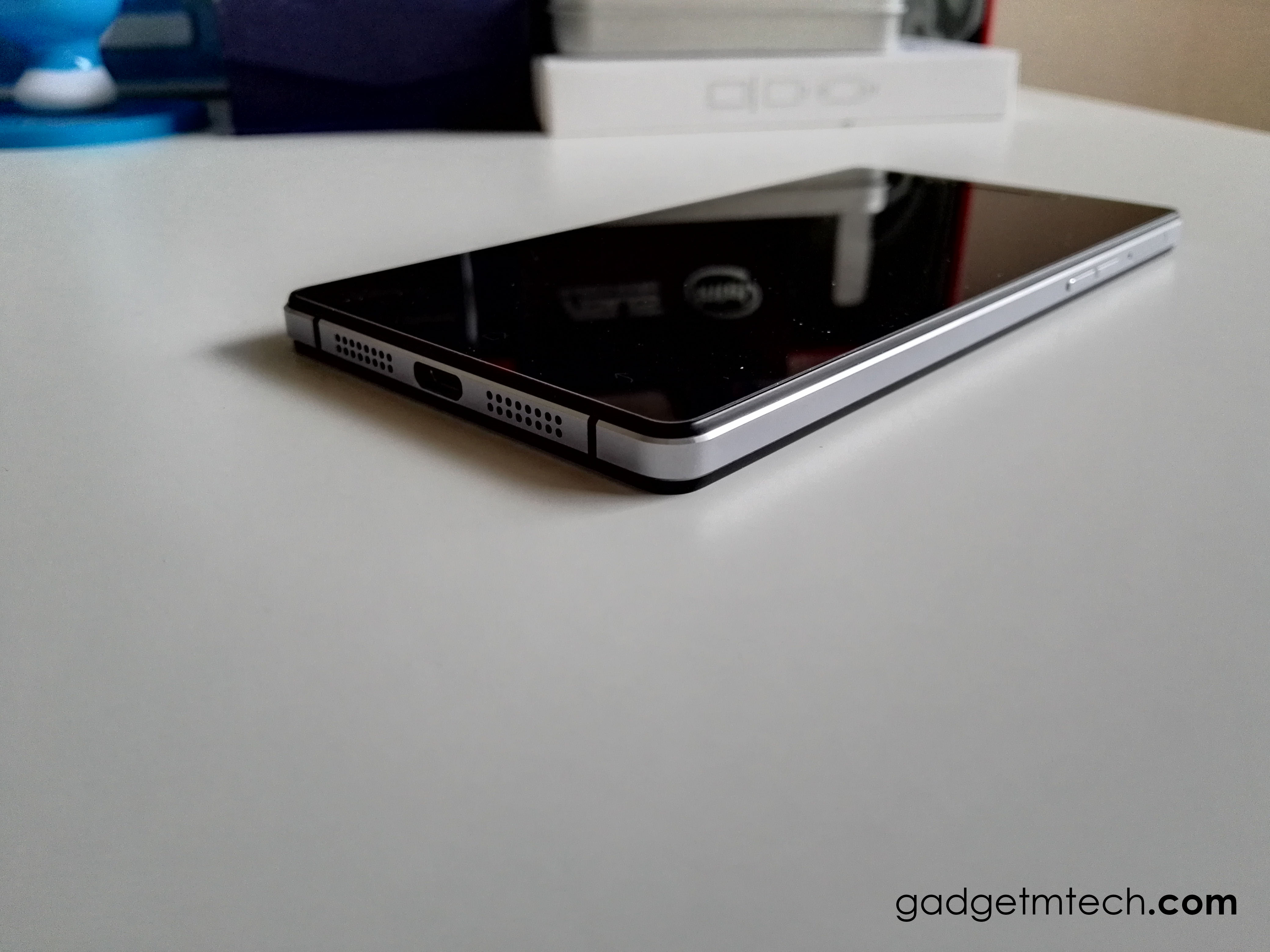 The button layout is pretty similar as well, with the power button at the left side, volume rocker at the right side and the Micro USB port at the bottom edge of the device. The Micro USB port, however, is placed between two speaker grilles. But don't get fooled by its design, the right one is the speaker, while the left one is the microphone. Like many Chinese smartphones, the MicroSD card goes in the SIM 2 slot (Nano SIM slot), which means you can only choose to insert Nano SIM or MicroSD card in the second slot.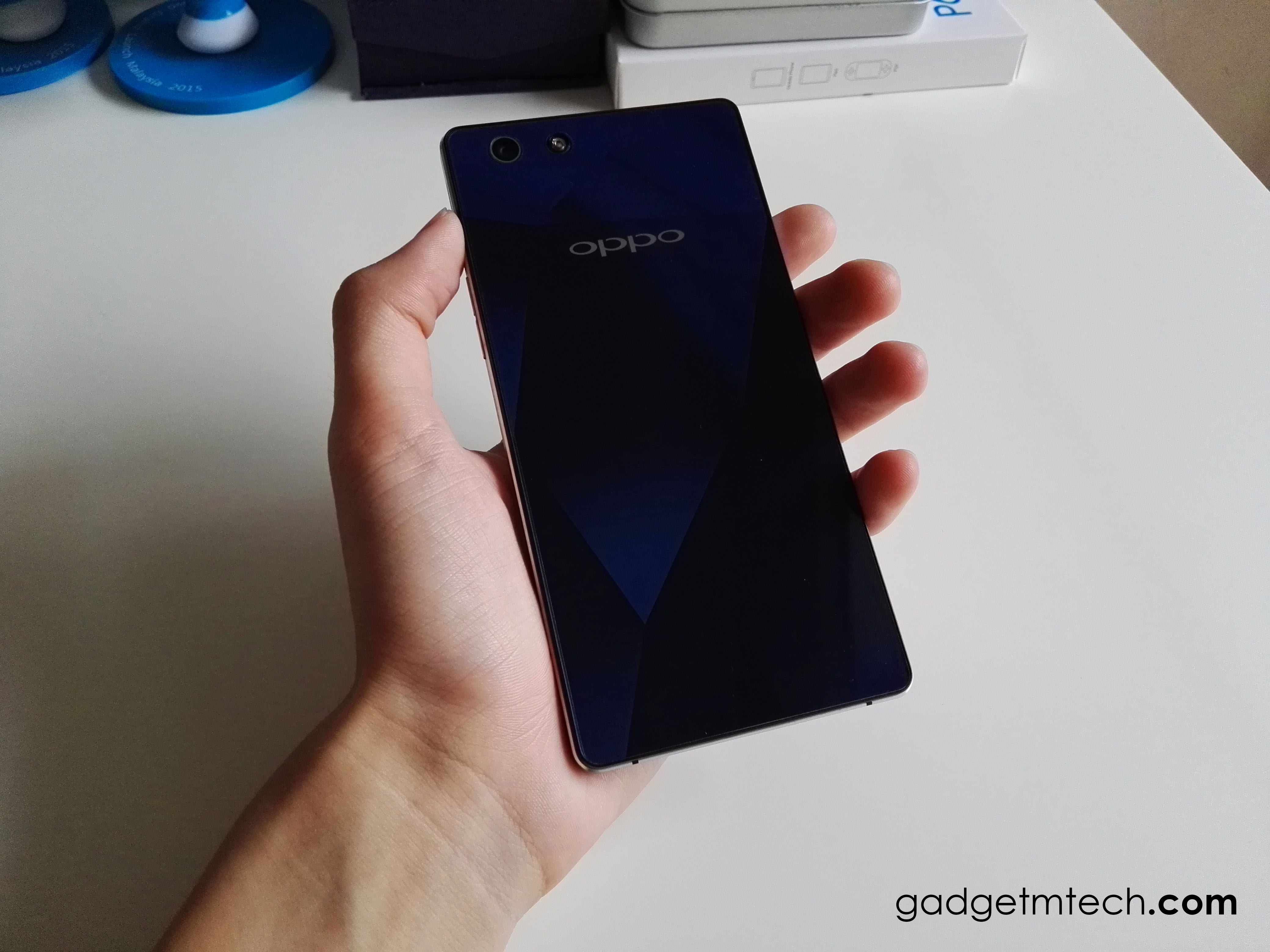 Around back, the R1x comes with a uniquely aesthetic faceted design. Behind the faceted design are individual sections that were crafted using a sophisticated UV embossing technique, to create high-gloss and low-gloss areas capable of reflecting different rays of light. That's the reason why I've mentioned that the R1x is specially made for females.
Performance: A Good Move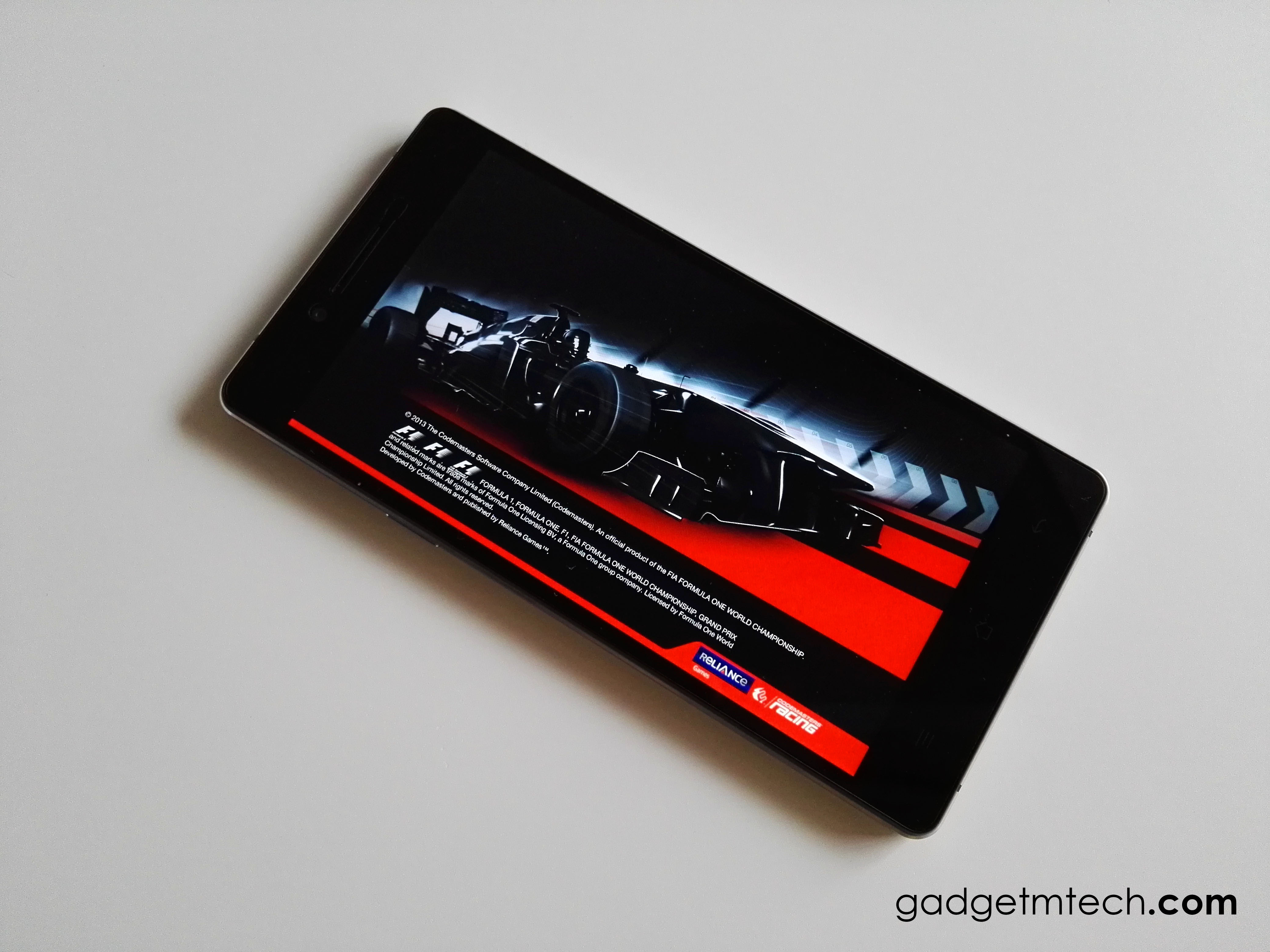 Powering the OPPO R1x is a Qualcomm Snapdragon 615 processor with 2 GB of RAM. That's a good move from the R1/R1L.
As usual, the Snapdragon 615 processor offers good but not great performance. Games like FIFA 15: UT and Motorsport Manager run pretty smooth, and the temperature is under control as well. The additional 2 GB RAM provides better multitasking experience. OPPO did a great job on managing the RAM usage.
Software: Chocolate Flavor ColorOS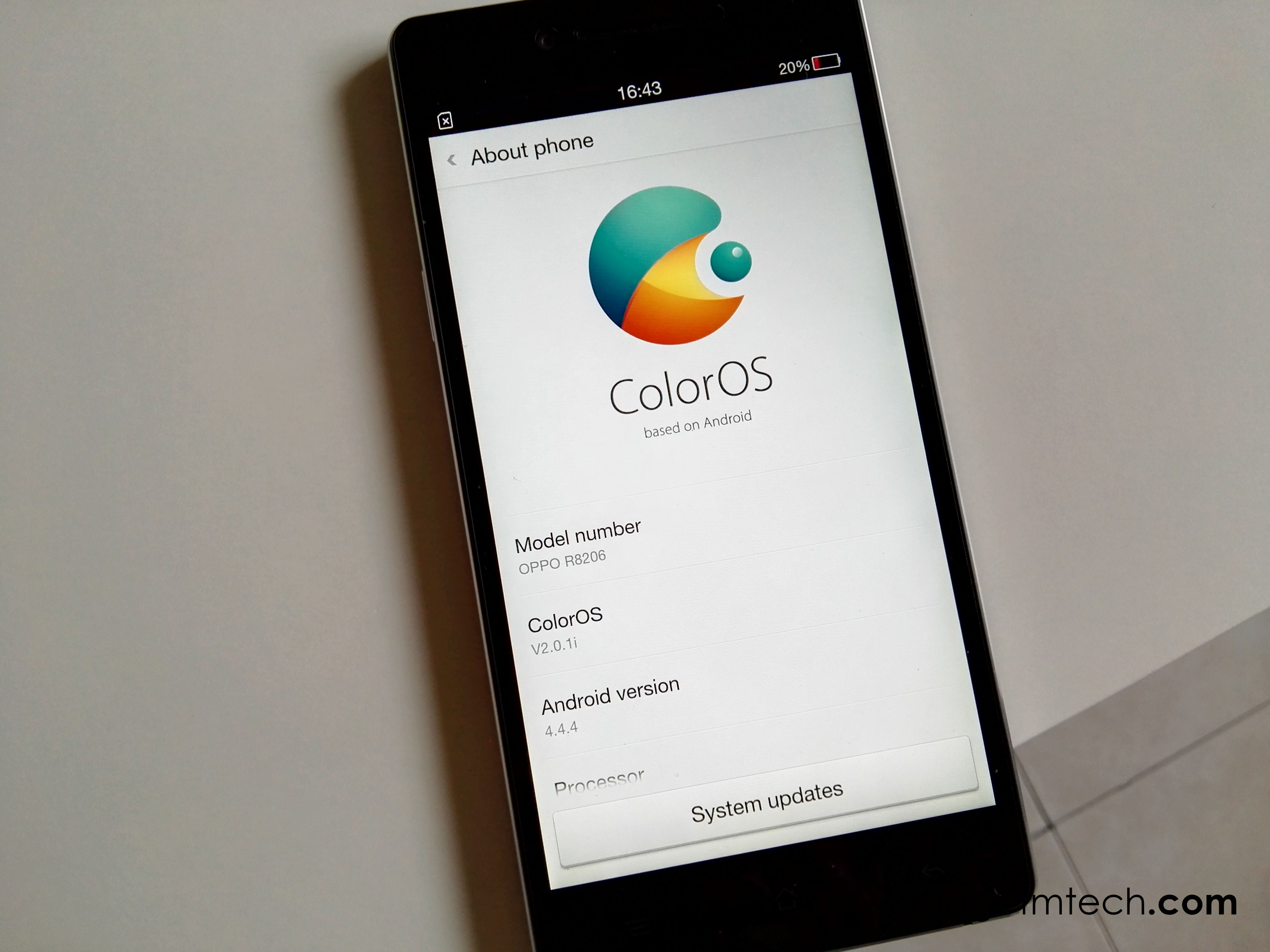 If you've been following tech news for quite a while, you'll probably know that most Chinese smartphones are running on custom interface/OS based on Android. The OPPO R1x is running on ColorOS 2.0.1i based on Android 4.4 KitKat.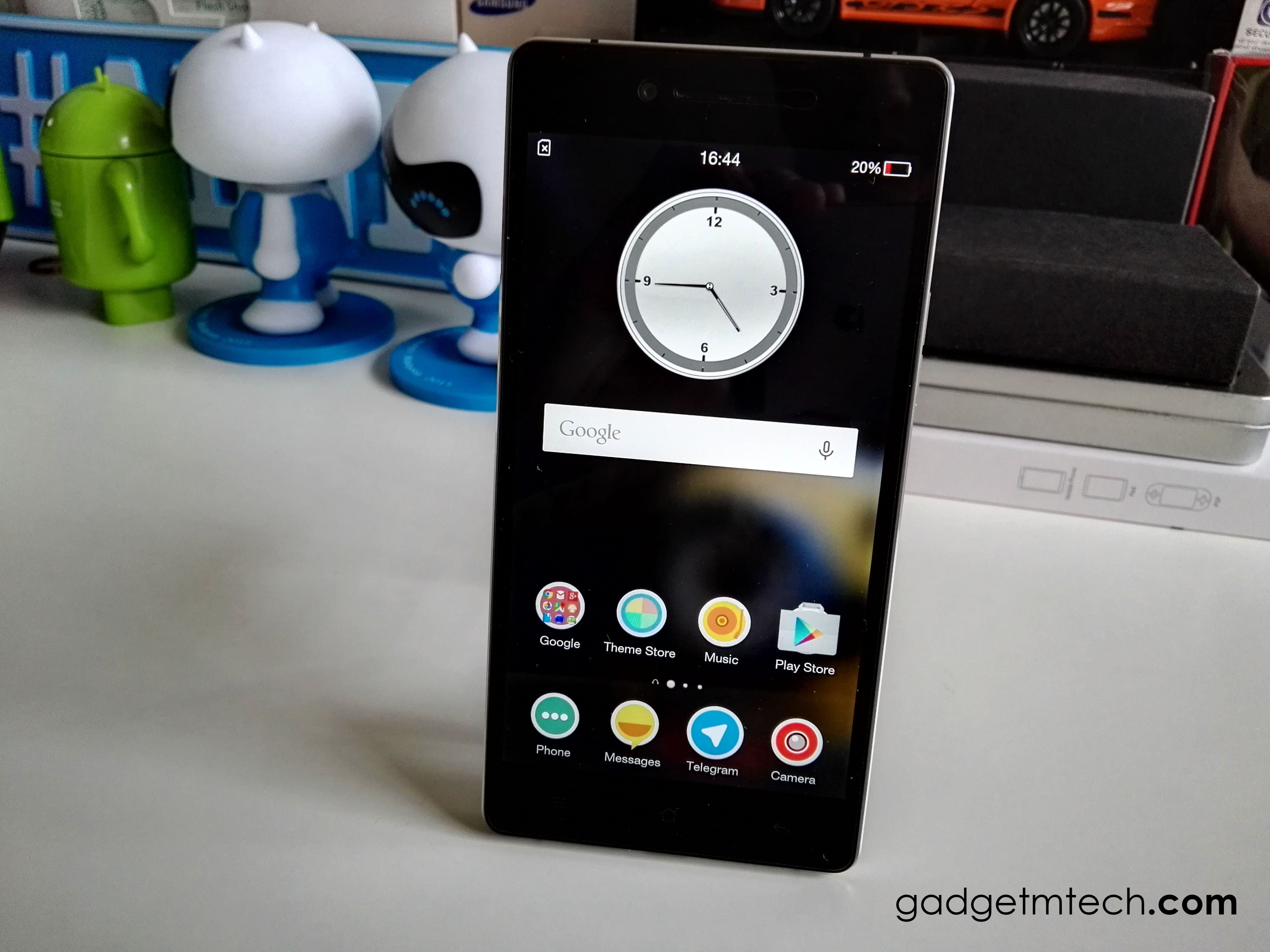 Like other Chinese smartphones, ColorOS doesn't come with an app drawer. Its interface is simple and easy to navigate. However, I really don't like the way that the icons look to be honest. It's really hard to find a nice theme even though it comes with a dedicated theme store.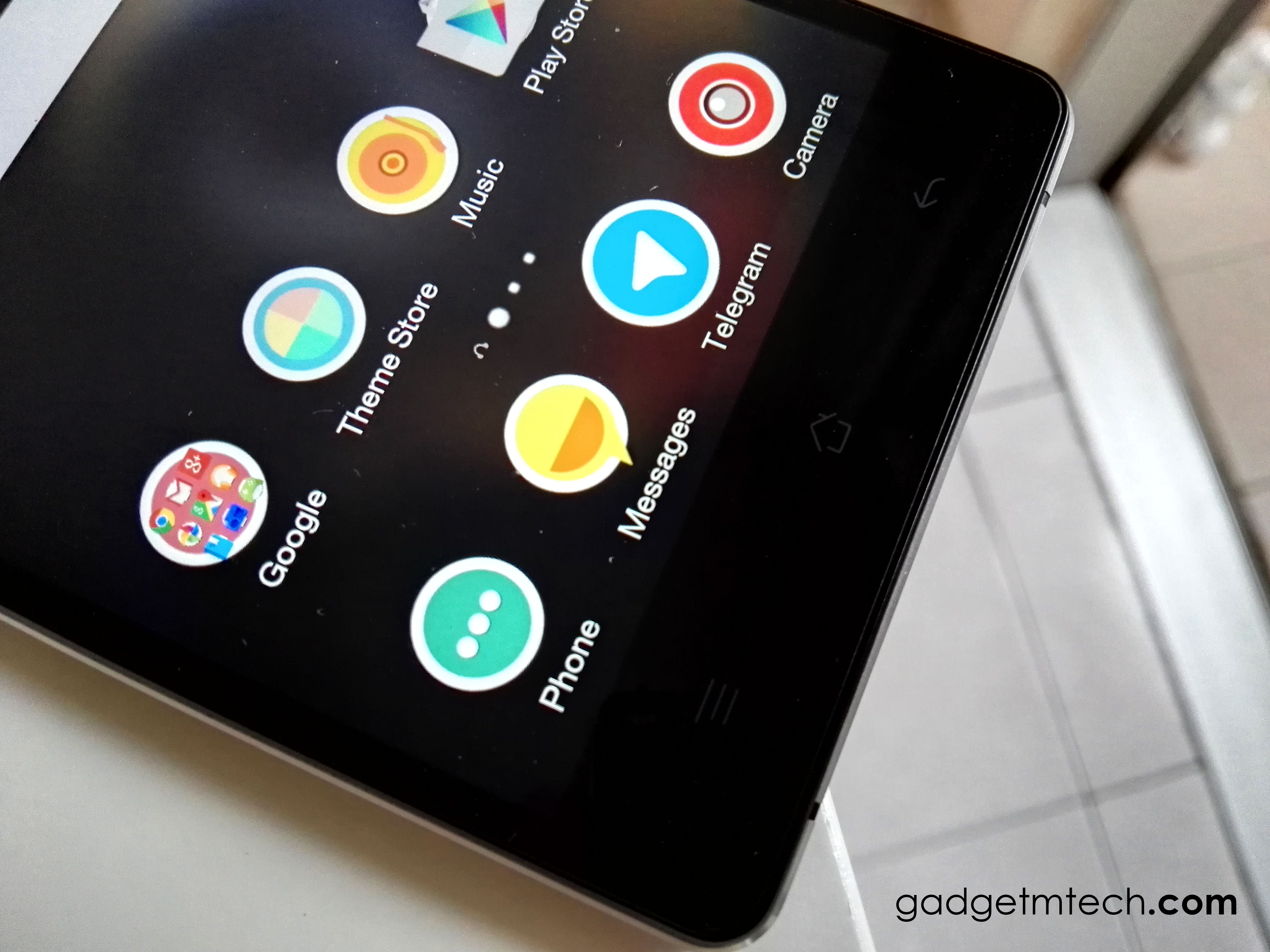 Besides the looking, ColorOS is pretty stable all the time. There are a few handy features like double tap the home button to lock the screen, adjust volume with two fingers and more. But sadly, those screen-off gestures aren't available on it.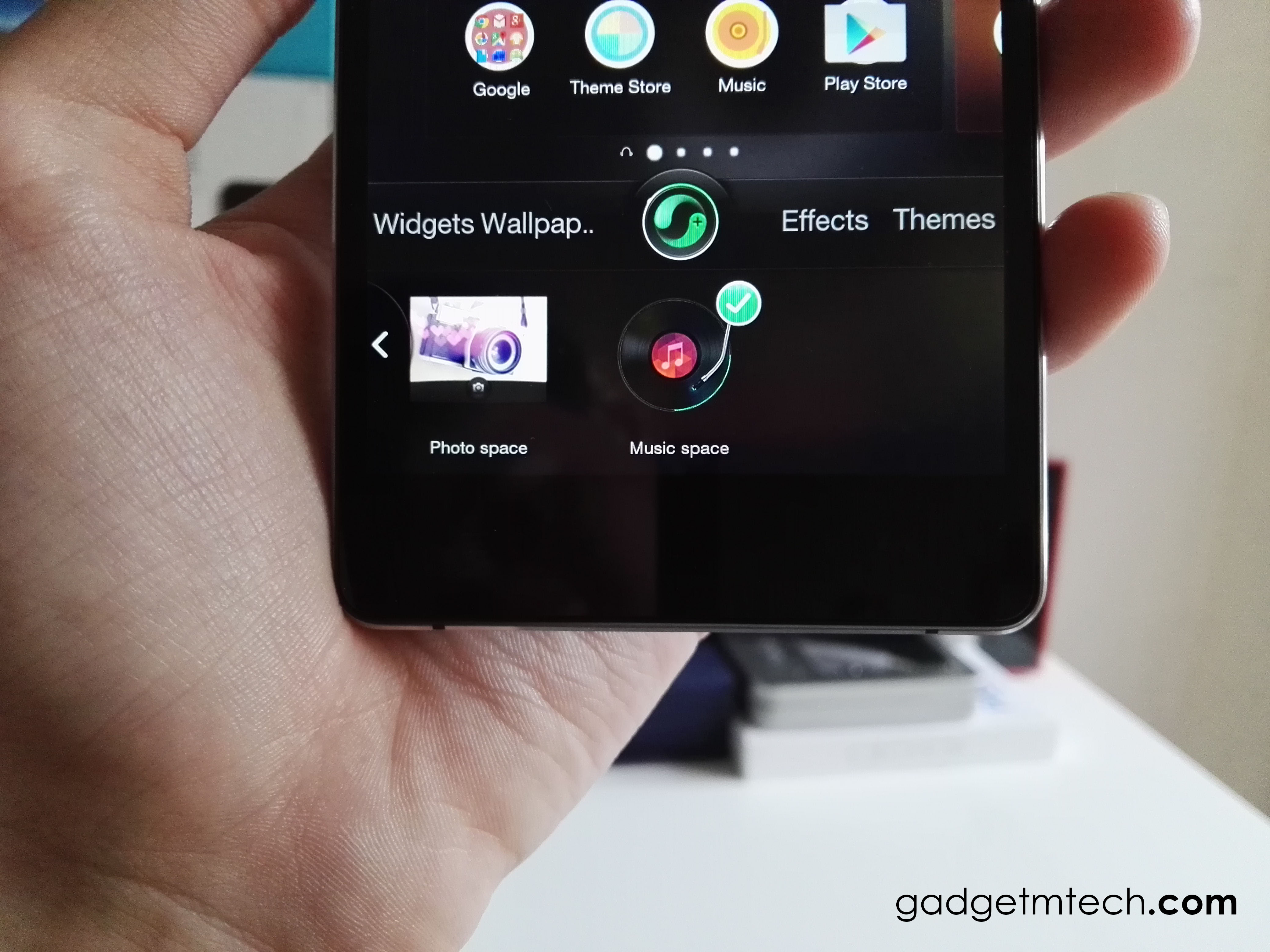 ColorOS 2.0.1 allows you to enable wallpaper blurry effect by double tapping the wallpaper at your homescreen. It comes with dedicated space for music and photo as well, which means no widget is needed at your homescreen. You can change the font type as well, but some fonts don't look good when you're using apps like Twitter, Instagram and more.
Camera: Not Expecting Much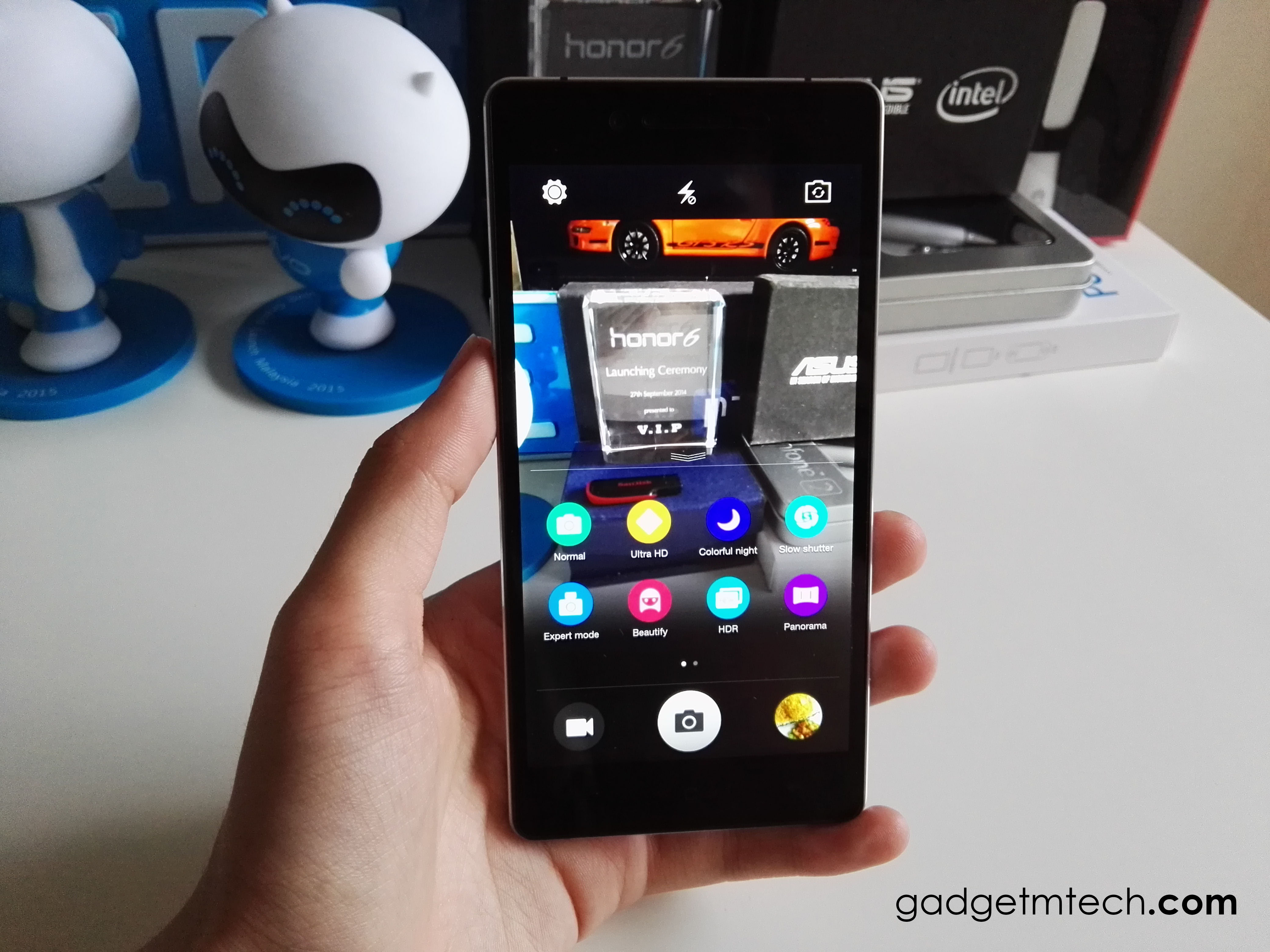 Camera wise, the R1x packs a 13 MP rear camera and 5 MP front camera. Both cameras come with f/2.0 aperture lens.
The camera interface is pretty simple and it comes with a few modes like Ultra HD, Expert, HDR, Panorama, Super Macro, RAW, Double Exposure and more.
In general, picture quality is average. Noise level kept under control but image lacks of sharpness. It's not the best 13 MP shooter that I've seen, but uploading images to Facebook, Twitter, Instagram and others shouldn't be a big problem.
Battery: Lack Of VOOC Flash Charging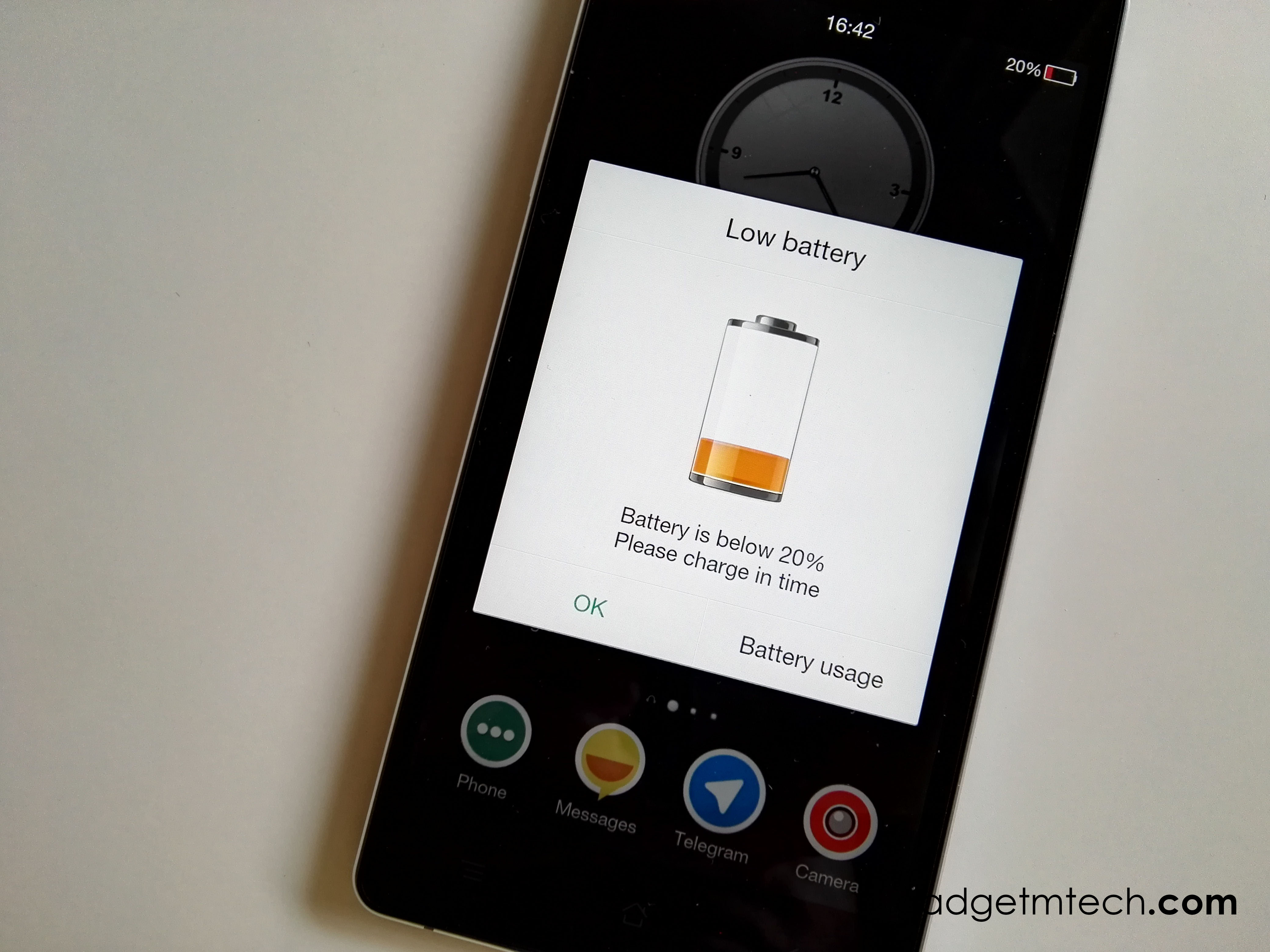 The OPPO R1x features a 2,420 mAh non-removable battery. Unfortunately, the device doesn't come with the company's trademarked feature – VOOC Flash Charging. With only HD display, the battery life should be good enough.
Battery life generally is pretty average with around 3 to nearly 5 hours screen-on-time. You can easily get through more than a day moderate usage.
Final Words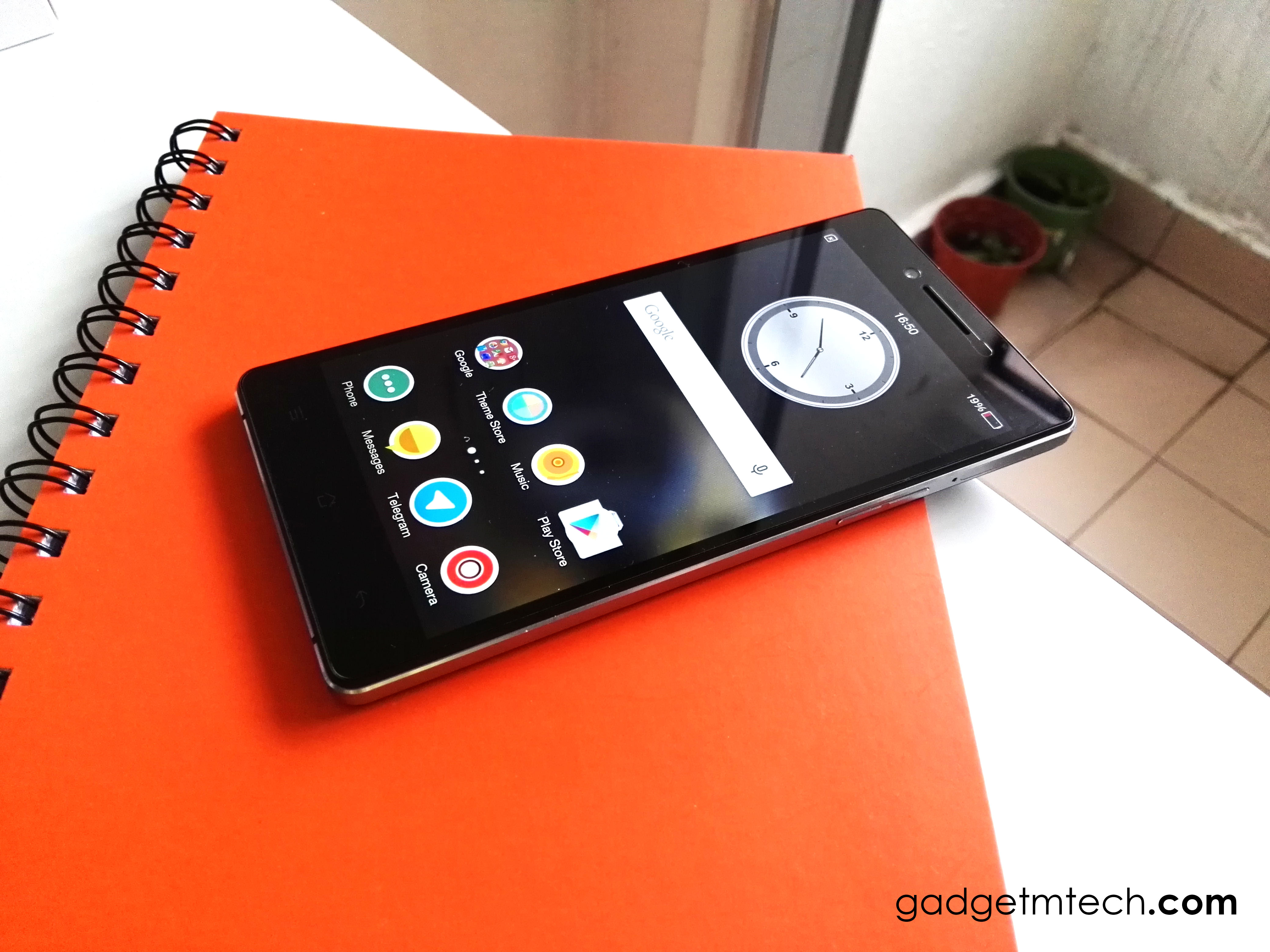 Pricing at RM 1,398 RM 1,198, the OPPO R1x may not be the one you're looking for. The performance and usability may not be as good as smartphones with even lower price tag. But the OPPO R1x has a unique look, which not everyone smartphone has it. You might think that it looks normal, with dual-glass design and metal frame. But you have to appreciate that how hard the company is working to create the aesthetic faceted design at the back. Just like a diamond, not everyone wants to buy it because it's expensive. But, it doesn't mean no one will buy it. There's always someone who appreciates and knows the beauty of the diamond. The OPPO R1x is a smartphone for those who appreciate the hard work that the company has made, and waiting to shine bright like a diamond.
Yay
Beautiful and unique looking
Stable performance
Nay
Camera performance is average
Price is a bit higher compared to its competitors