OPPO has launched the long anticipated R7 from the R7 series today, with only 2,000 units of the exclusive R7 to arrive in Malaysia. With the R7 Lite and R7 Plus being launched earlier this year, this makes Malaysia the only other country besides Indonesia to have all 3 R7 variants in South East Asia. The OPPO R7 examplifies its product slogan "Style in a Flash" due to the device having the perfect blend of precise functionality and a gorgeous design.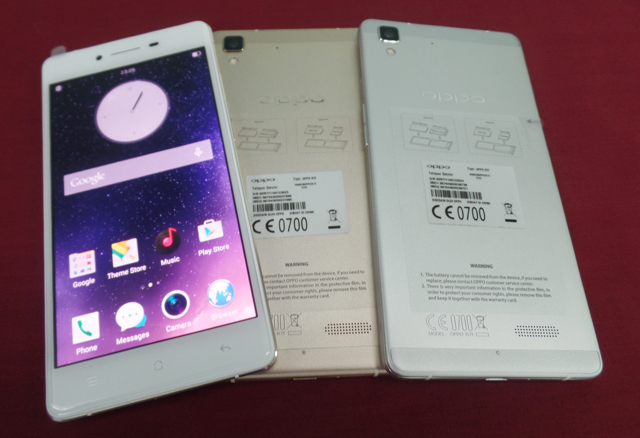 Additionally, OPPO has increased the charging speed making it up to an impressive 4 times faster and safer than run up the mill charges. This is all thanks to the 5 levels of protective layering from the adapter to the port and phone interior, making it incredibly insulated.
The new OPPO R7 has come equipped with 3 GB of RAM and 16 GB internal storage (which is expandable up to 128 GB with a MicroSD, it also has an AMOLED screen with 1080p resolution (445 ppi) which makes images and graphics a joy to explore and witness, and ColorOS 2.1 that has been improved for the optimal user experience.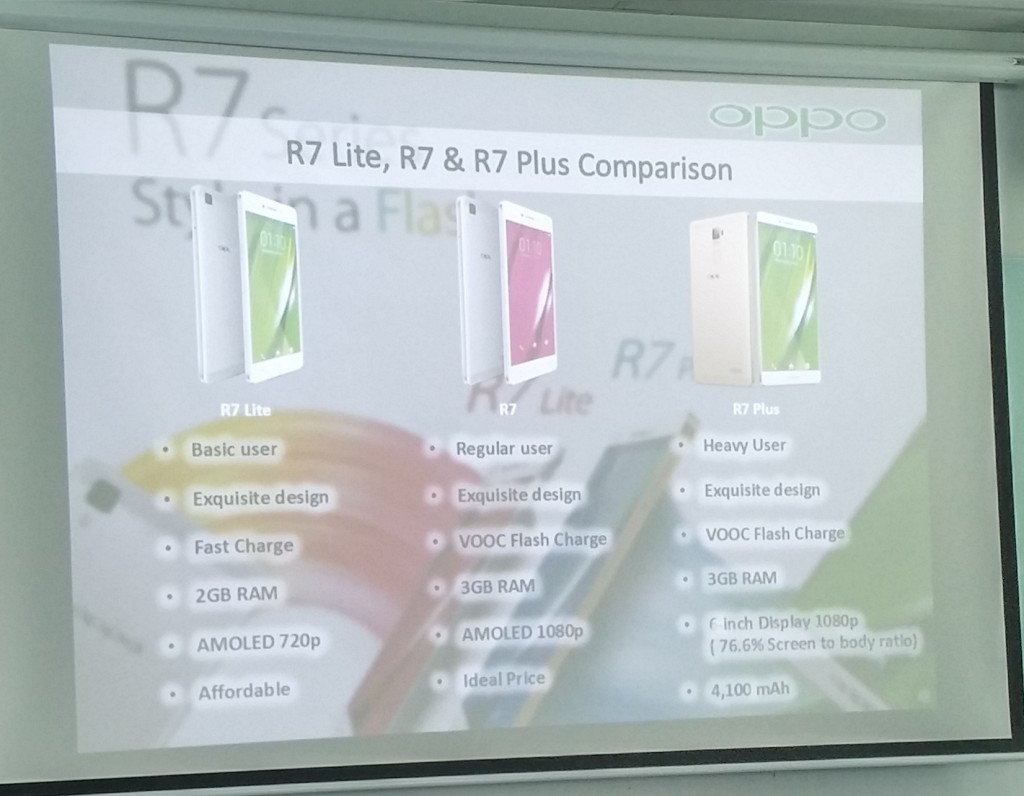 All members of the OPPO R7 line would be sporting a 13 MP rear camera and 8 MP front camera with 2.5D screen all packed into an exquisite magnesium aluminium alloy uni-body. Both the Oppo R7 and R7 Plus come with the new Flash Shot technology that uses dual-drive hybrid focus system that is comprised of the standard Contrast Detection Auto Focus (AF), the device also features the new Phase Detection Auto Focus (PDAF) as well as smart anti-shake optimization. All this makes for a very impressive camera for all the budding photographers in our midst.
Thanks to the state of the art technology, which is the Phase Detection Auto Focus (PDAF), the device can focus an object in just an astounding 0.1 seconds. Meanwhile, anti-shake optimization algorithms have also been included in the latest flagship to ensure rapid launch, fast course and arguably the most important, stable images.
The OPPO R7 will price at RM 1,598 and would be available from tomorrow onwards (12th August).