OPPO Malaysia recently has reduced the prices of the Neo 5, R1L, R5 and R1x. Today, the company has announced that the pricing of the Find 7 gets reduced as well.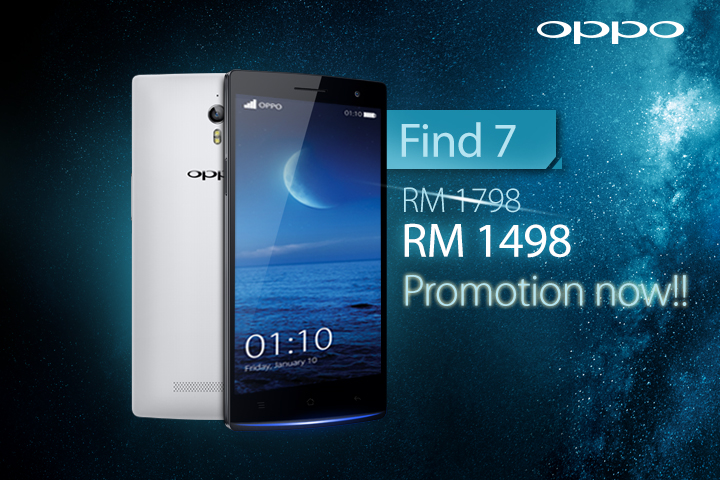 "The expansion of OPPO in Malaysia is accelerating everyday as we speak and we are truly grateful to have what we have today locally. In August month, we think it's just a wonderful opportunity to celebrate Malaysia's National Day with our fellow Malaysian fans. Besides, we altered the pricing of Find 7 in hope to benefit smartphone users who are constantly seeking for a smartphone with innovative technologies at a reasonable price," said William Fang, CEO of OPPO Malaysia.
The OPPO Find 7 is now priced at RM 1,498 (down from RM 1,798). The price cut is effective from today onwards.