We recently received our review unit of the OPPO F1s, which is set to go on sale this weekend, while we are still working on the full review of it, here's a quick unboxing and first impressions of the OPPO F1s.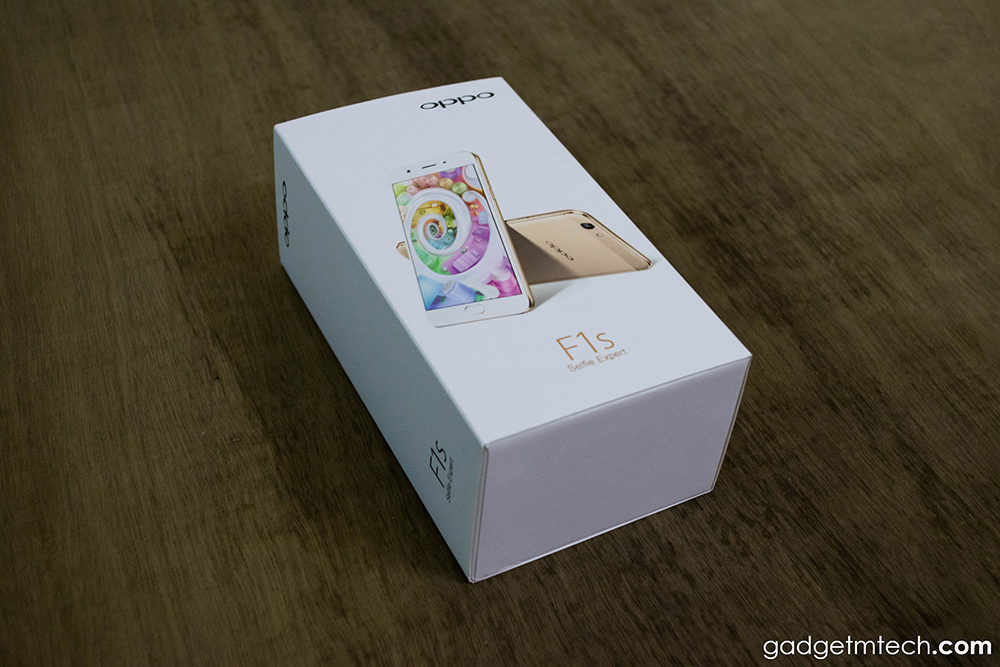 The F1s retail box has the same design as the F1 and F1 Plus. To be honest, I do really miss the design of the N3 and R5 retail boxes, which feel a lot more premium.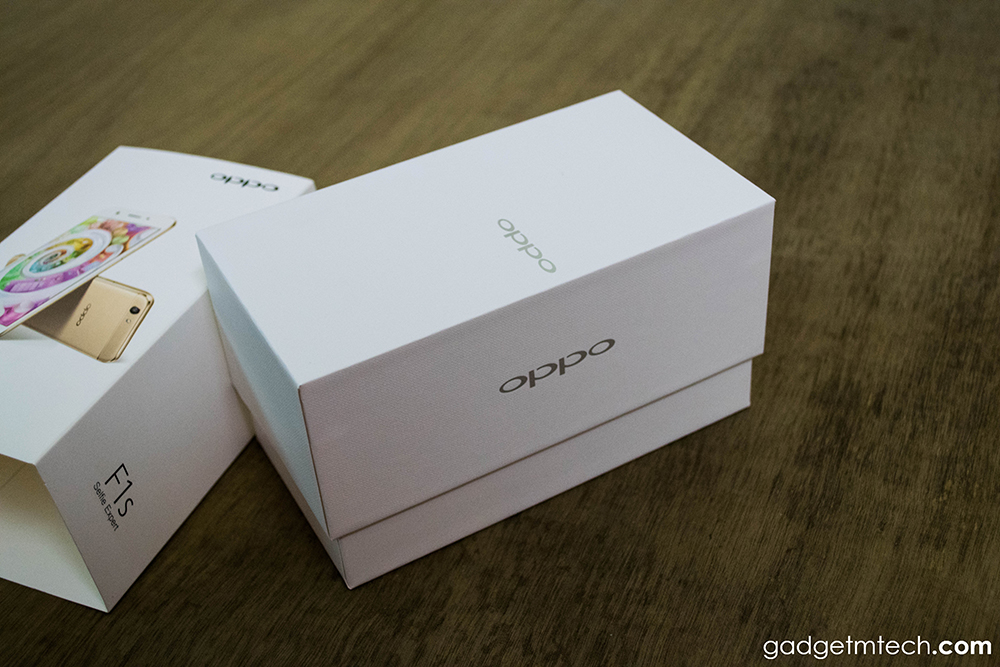 Pulling out the first layer of the box, you'll see a big white box with OPPO logo on the top and both sides.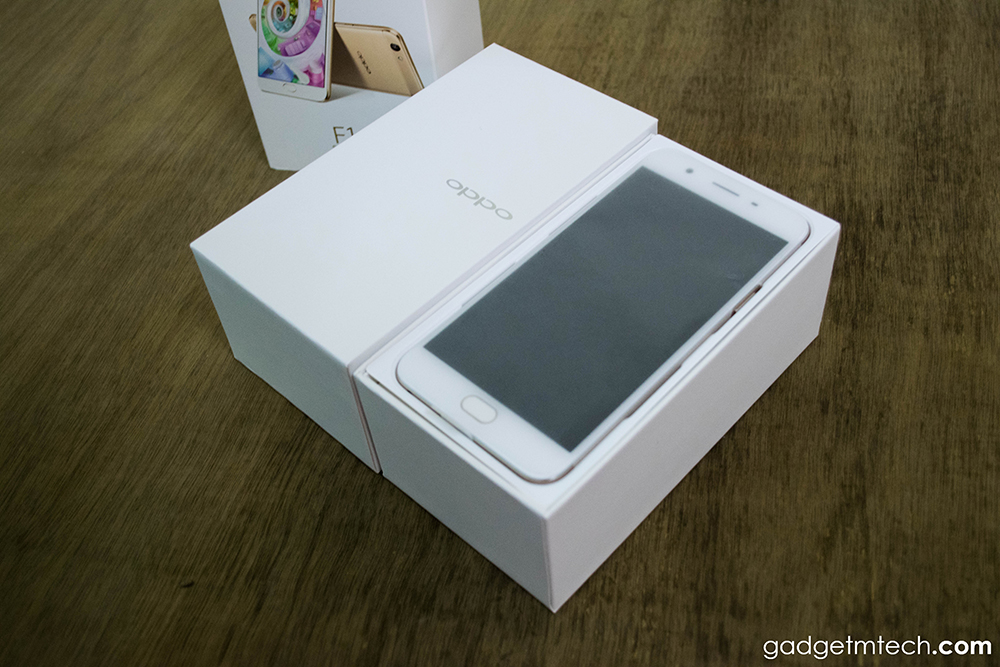 Bang! The device is just sitting on the top layer of the box, which is being wrapped around, nothing much special.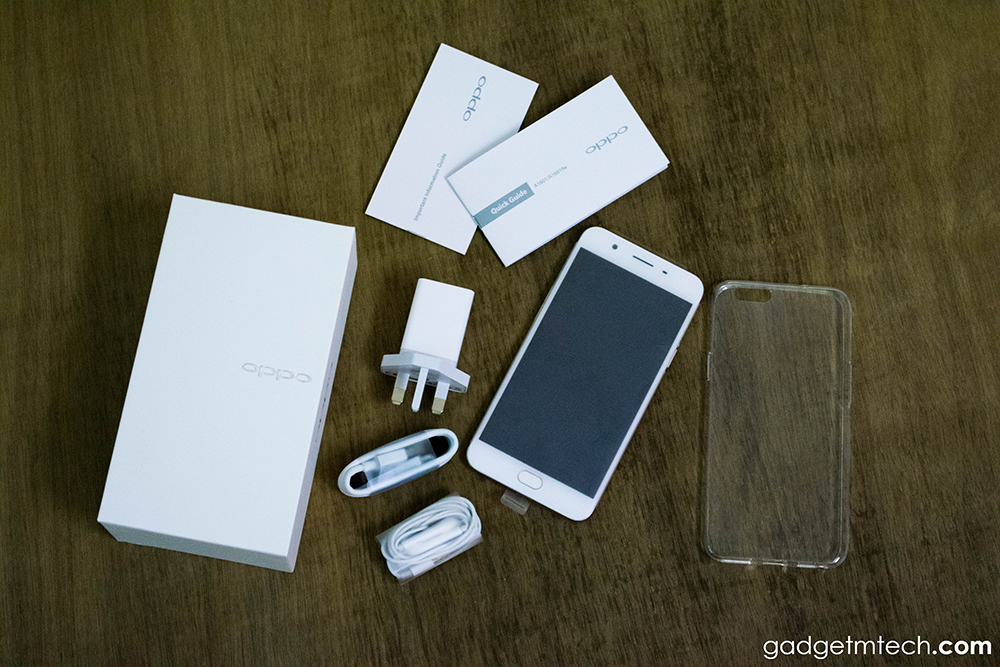 Inside the box you'll get the F1s, earphones, USB cable, wall charger, manual guides and a protective case. Do note that the charger that comes in the box isn't VOOC Flash Charger as the F1s doesn't support VOOC Flash Charge.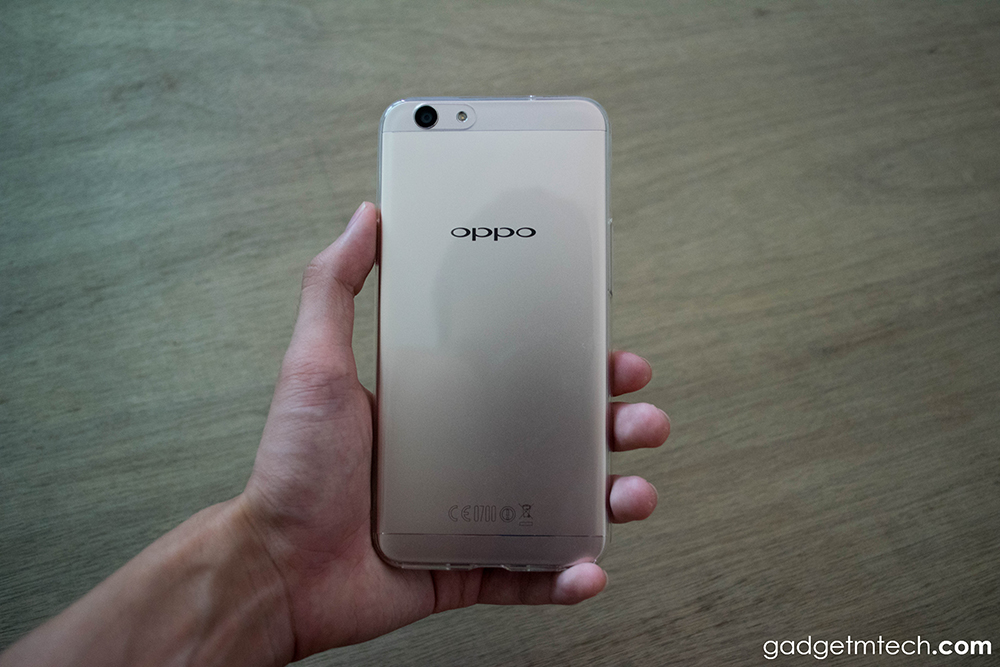 I'm really starting to appreciate that a protective case is included in the box. I mean, you don't really need to spend extra to get a case if you just want to protect your phone from dents and scratches. Furthermore, the screen protector has been applied when I first opened the box. Kudos OPPO!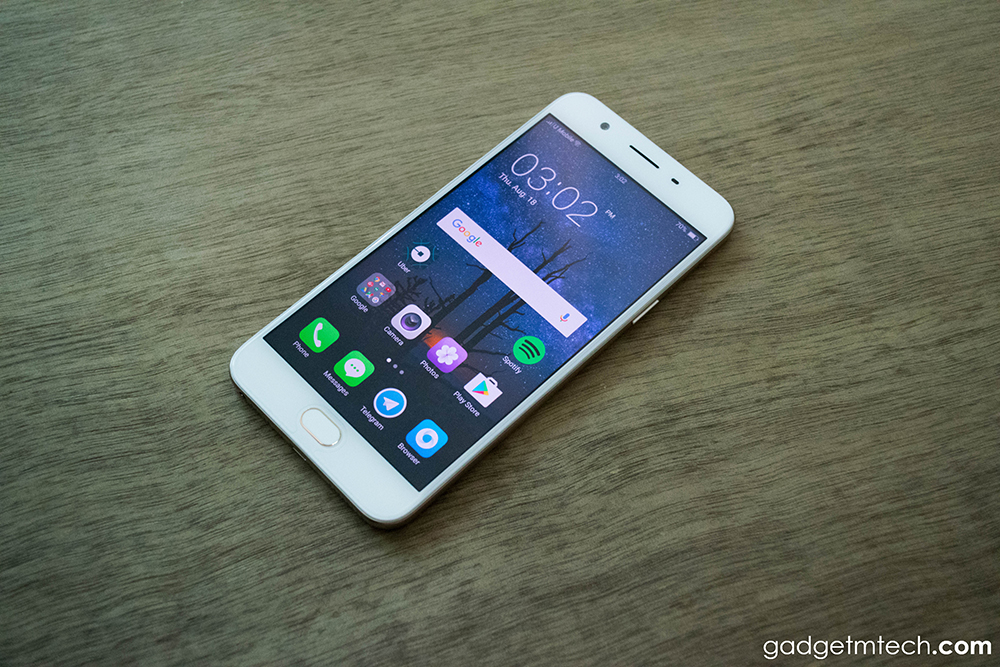 The F1s has a 5.5-inch HD IPS display covered by a curved 2.5D Corning Gorilla Glass 4 for extra protection. For sure you can see the difference between its 720p display and the F1 Plus' 1080p display, but lower resolution has longer battery life, so I'll pass this time.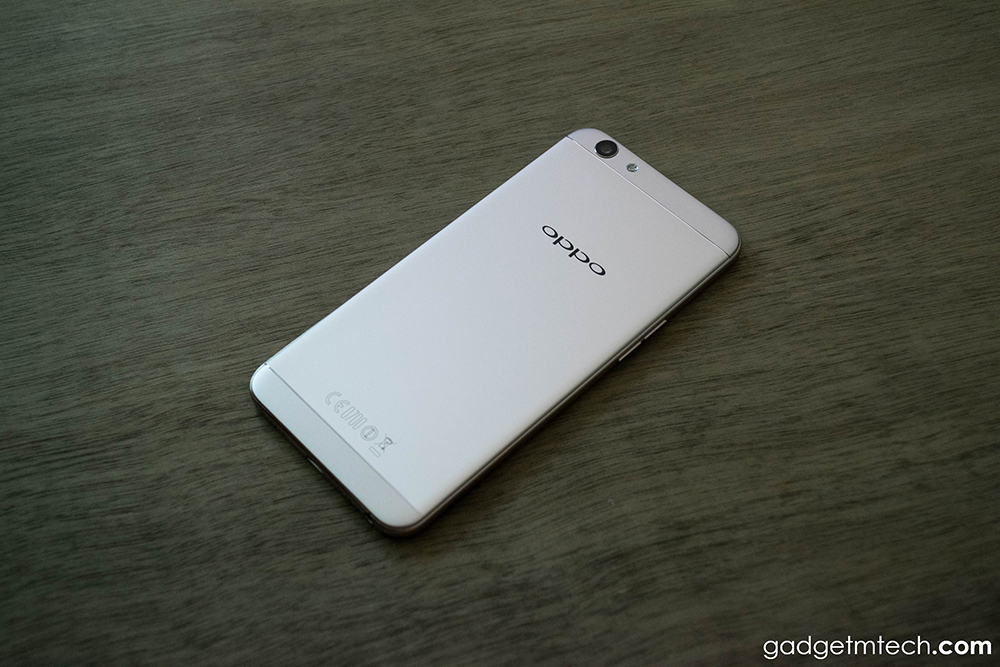 The back of the phone looks different, the antenna lines are still there but the top one is now below the camera lens. It has the same metal unibody design, which is pretty common for smartphones nowadays.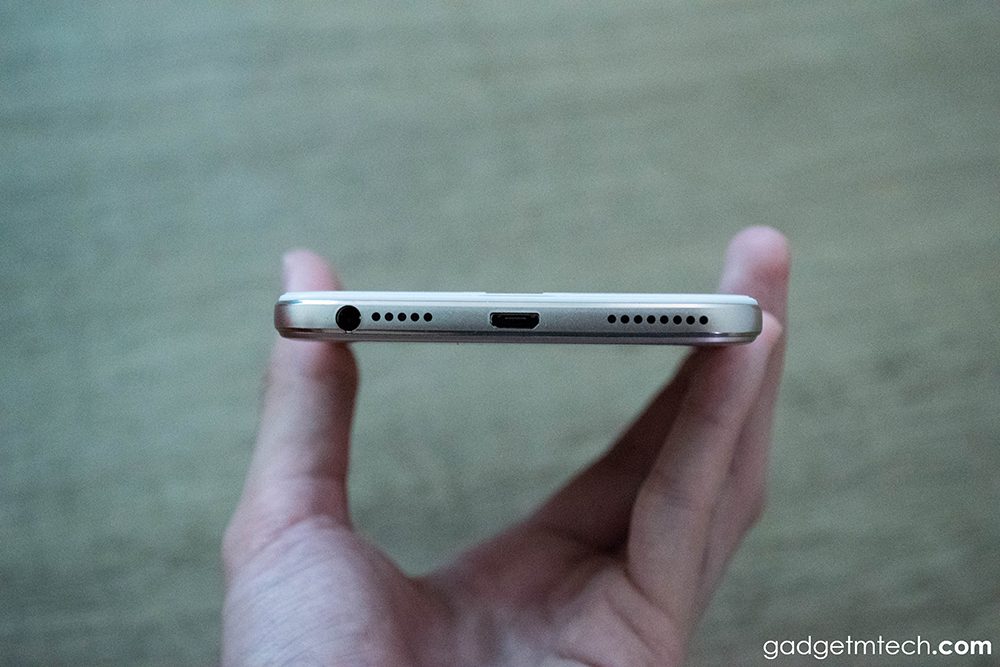 The phone is pretty thin at 7.38mm, I like the way they put the 3.5mm audio jack to the bottom of the phone. Sadly, the F1s still using a MicroUSB port, instead of an USB Type-C port.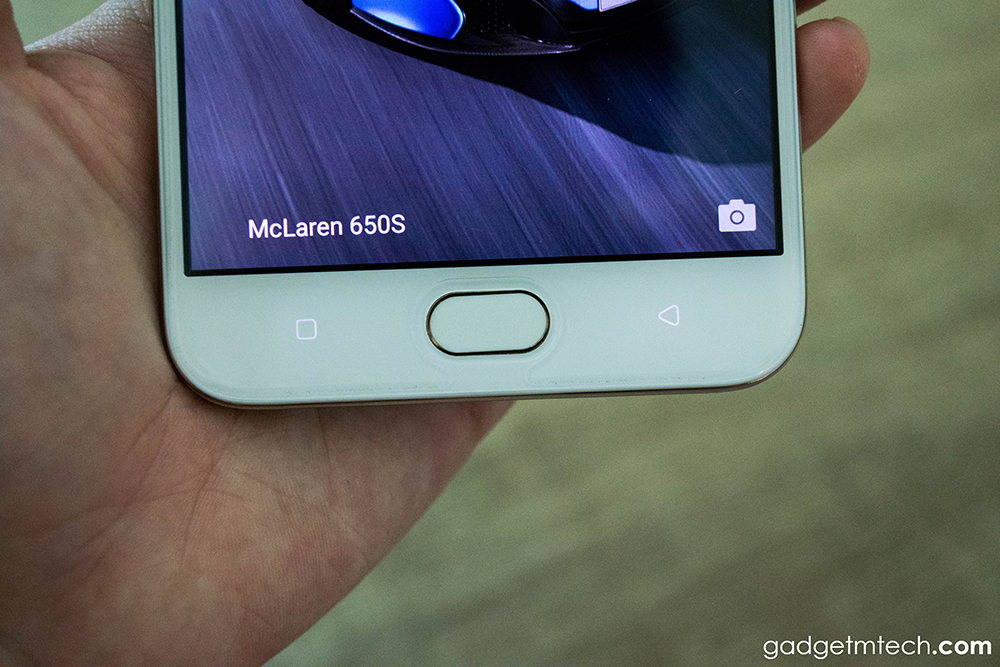 The tactile home button also doubles up as a fingerprint sensor, and it's one of the fastest fingerprint sensors I ever used. Additionally, you can set different applications to launch when you touch the sensor with different fingers.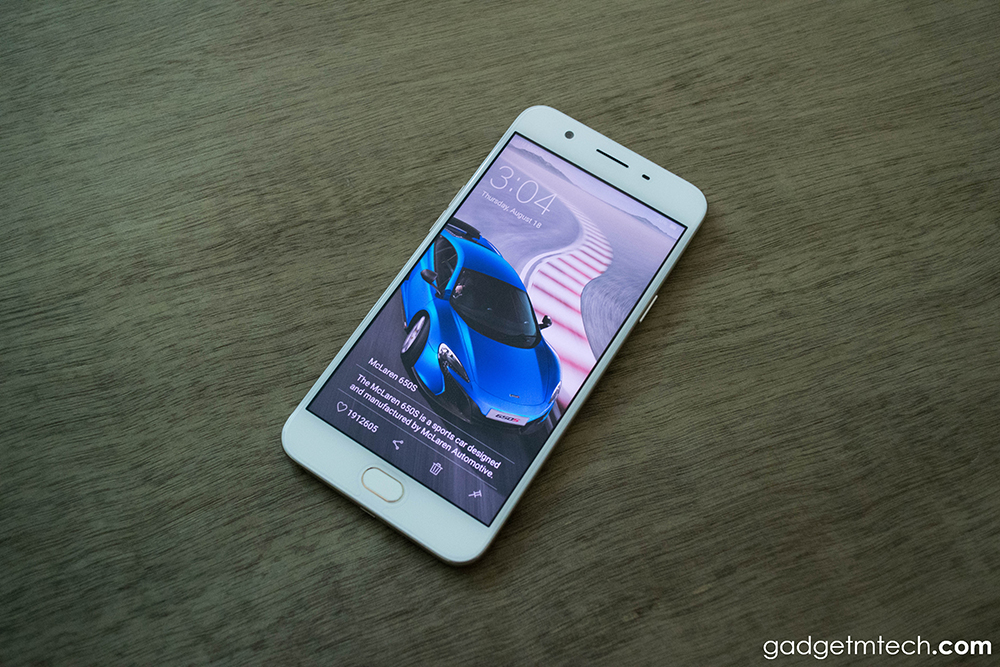 The lockscreen magazine shows different wallpapers with information below the screen. You can actually turn it off in the settings.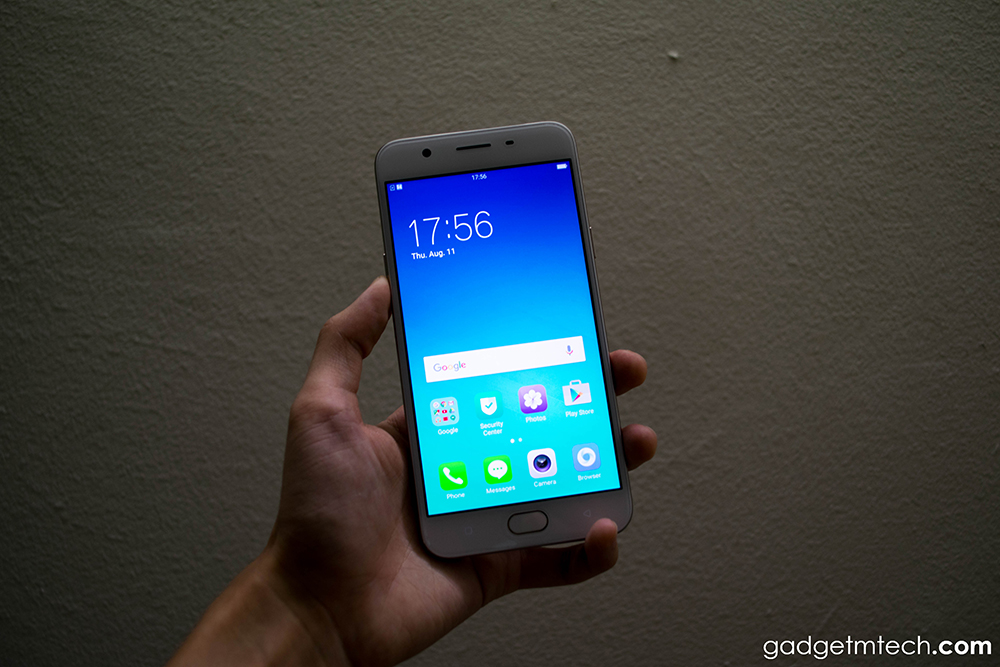 Overall, the OPPO F1s is a pretty decent mid-range smartphone. As for its front camera performance, do stay tuned as more coverage for the F1s are coming.