Introduction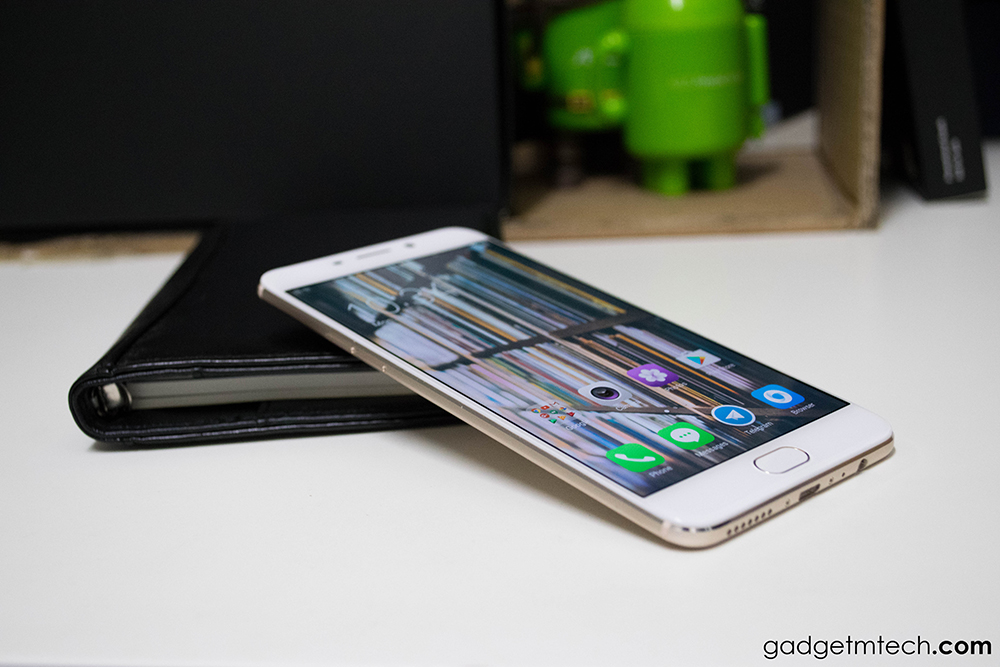 When OPPO first announced the F1, I thought it was a smartphone that focuses on performance, since F1 is more on related to Formula One. However, it turned out the F1 was marketed as a selfie-focused smartphone. Selfie? Isn't the N series supposed to be marketed this way since it had a rotating camera? Anyway, the F1 Plus was launched in Malaysia back in April, and we've been testing it for more than a month, it's time for the full review.
That Familiar Look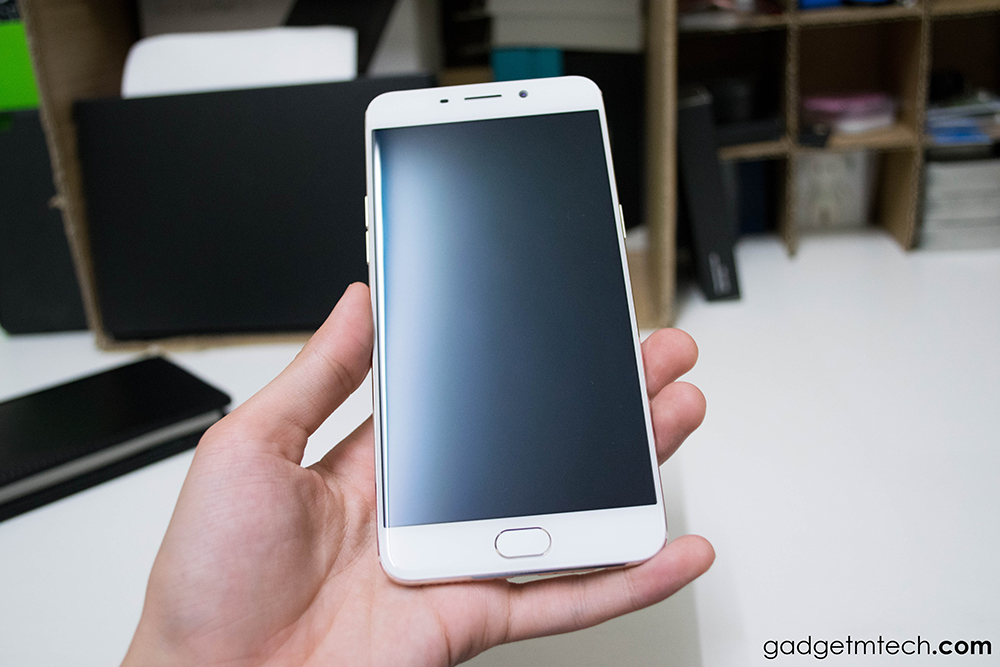 I have no idea why everyone is having the same design element for their smartphones? Smartphones nowadays all having a 2.5D curved glass on the front, metal unibody design, home button with the fingerprint scanner, and those antenna lines. The descriptions above basically sum up the design of the OPPO F1 Plus.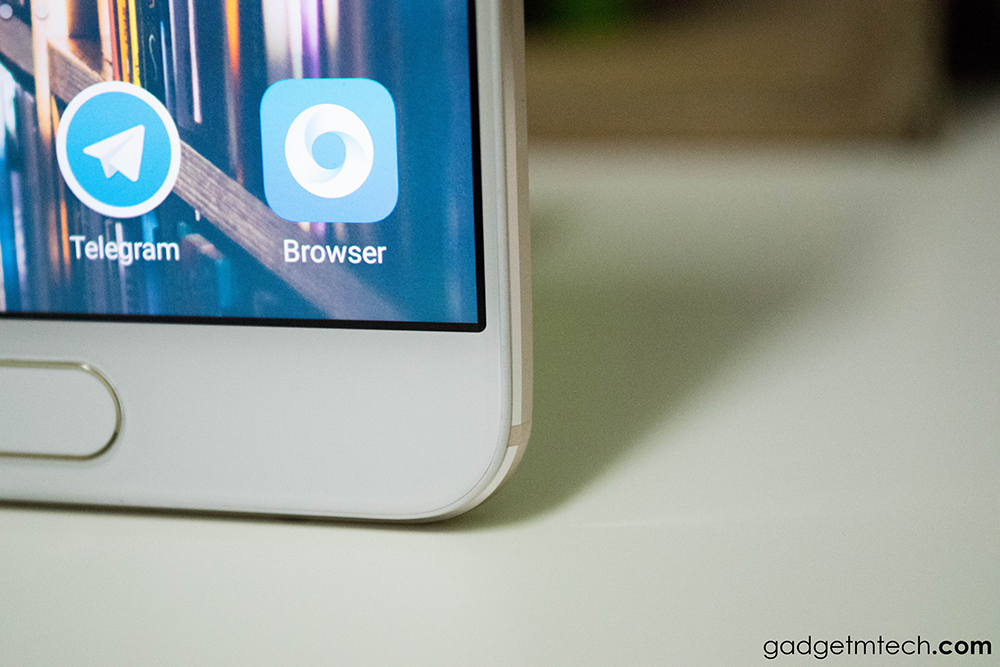 No doubt the OPPO F1 Plus looks pretty similar to the iPhone 6/6s, but there are some differences as well. The F1 Plus has pretty narrow bezel at just 1.66mm according to the company.
The camera bump is just same as the iPhone 6/6s, but so far I didn't see any scratches. The phone is pretty slippery, but thankfully, OPPO has included a protective case in the box.
AMOLED Display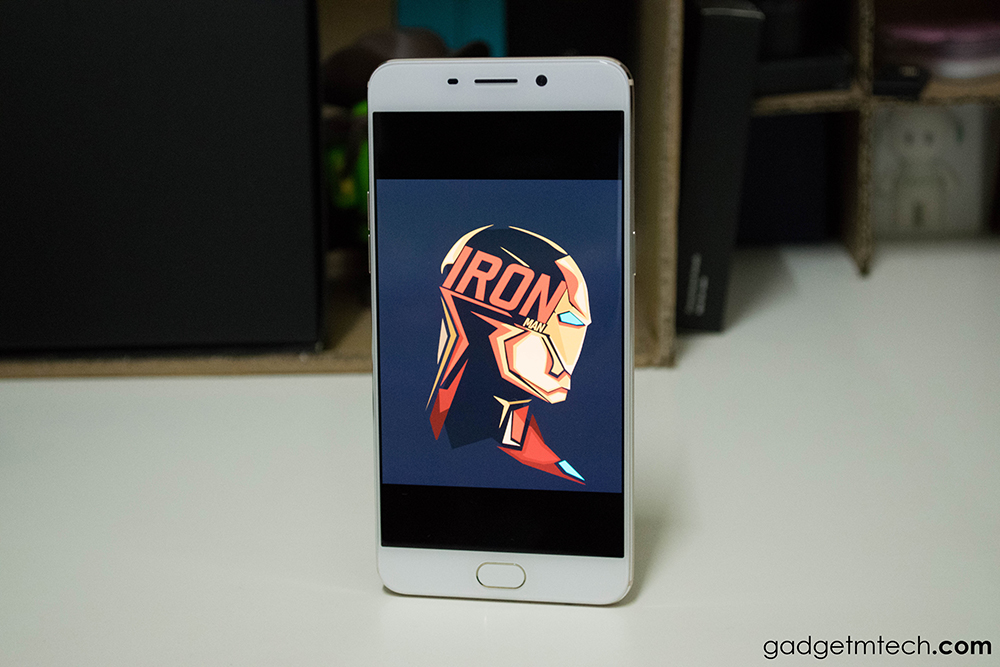 Like the R7 Plus, the F1 Plus sports a Full HD AMOLED display, but the screen size has reduced to 5.5 inches. As always AMOLED display has pretty deep black, and its colors are pretty contrasted and saturated. The only downside is the whites will turn yellowish, but sometimes it is more pleasing to your eyes.
MediaTek Spoils The Party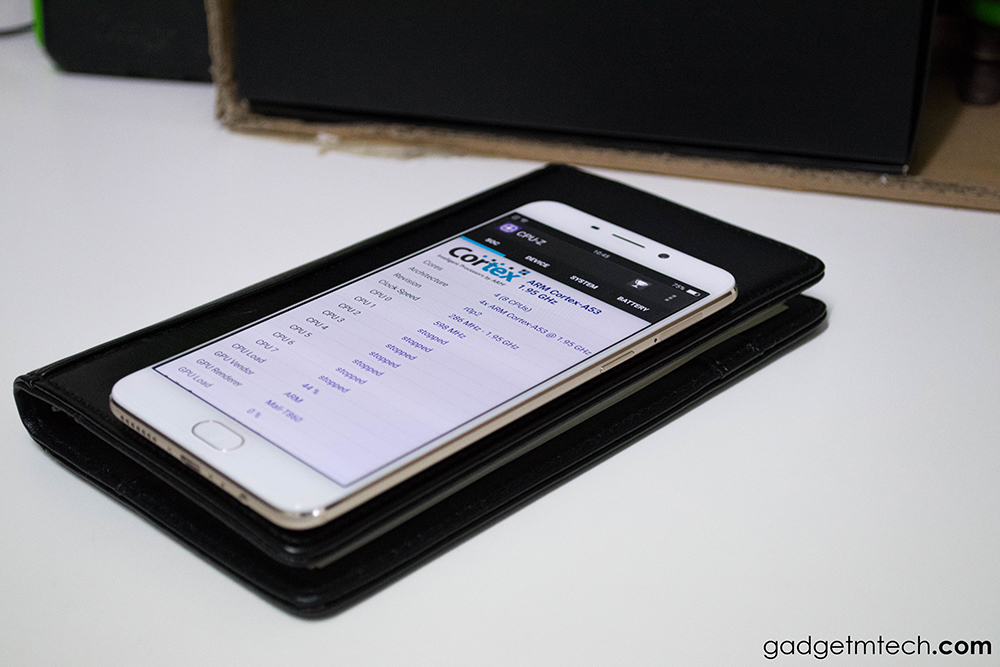 Powering the OPPO F1 Plus is a MediaTek Helio P20 64-bit octa-core processor with 4GB RAM and 64GB internal storage. It's a little bit disappointing when I first discovered that it is using a MediaTek processor, since MediaTek processor doesn't have powerful performance like others from Qualcomm or Samsung.
Overall the performance is decent, I wouldn't say it's buttery smooth since playing FIFA 16 appears to have some hiccups and dropped frames. However, you have to know that FIFA 16 is actually a demanding game, at least the device handles well when I'm playing Real Racing 3.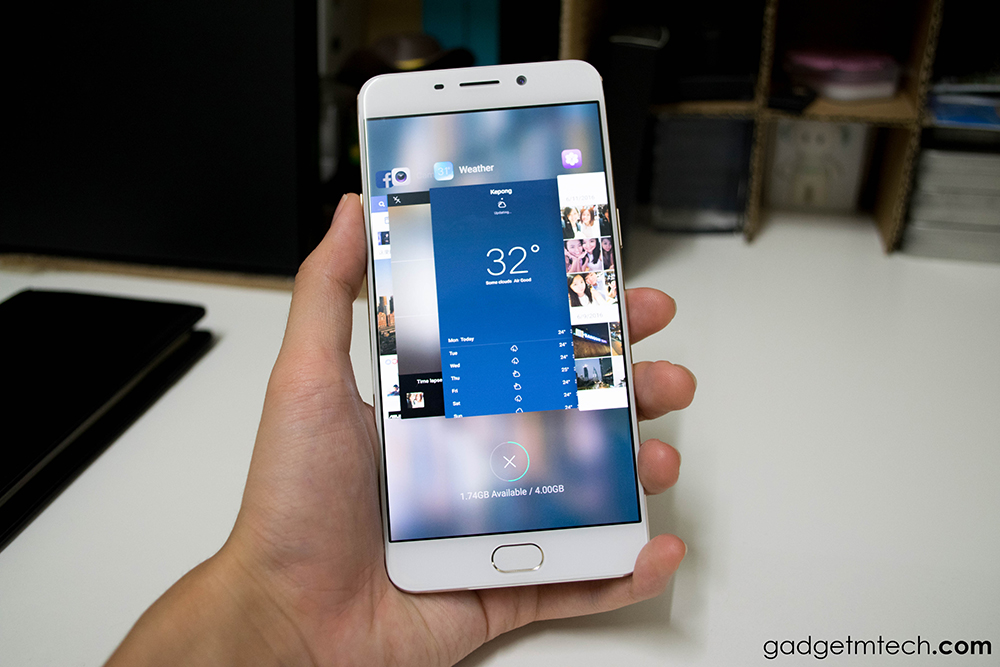 So far I'm happy with the way it handles daily tasks, all thanks to the 4GB RAM. Multitasking isn't a big problem for the F1 Plus, and man, that 64GB internal storage doesn't make me worry about running out the space.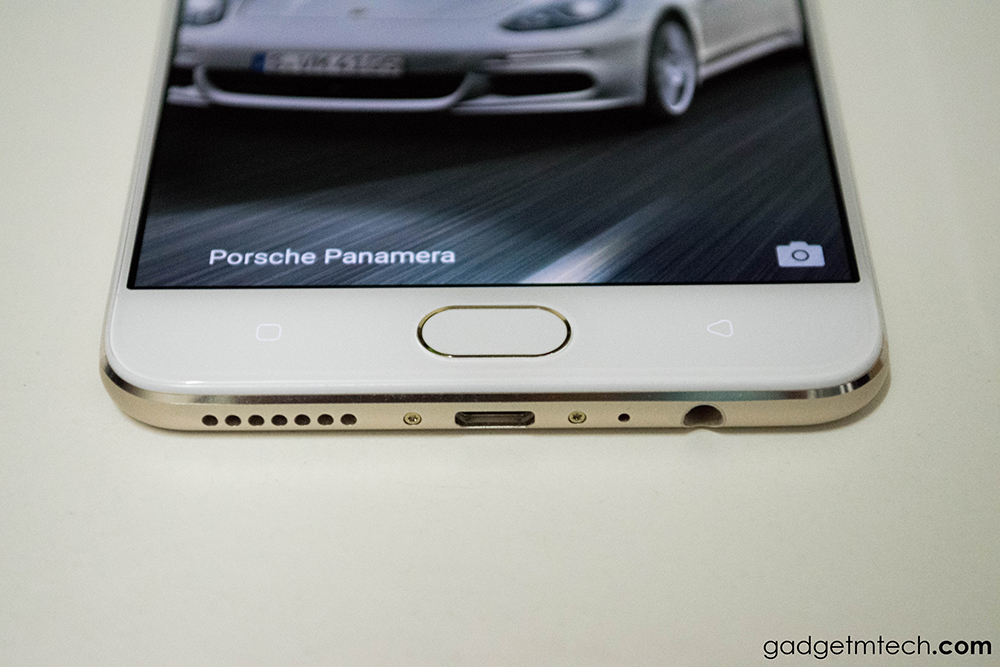 One thing I really enjoy about using the OPPO F1 Plus is its fingerprint scanner, which integrated to the home button. The fingerprint scanner is the fastest one I've ever used, I mean, it's really fast. When OPPO reps told me that it's the fastest and I can feel it, I didn't really believe it since you can't really notice the difference. I was wrong, I can really feel the difference after all. So, how fast is it? It's just like the second you pressed the home button, the phone unlocks.
A Better ColorOS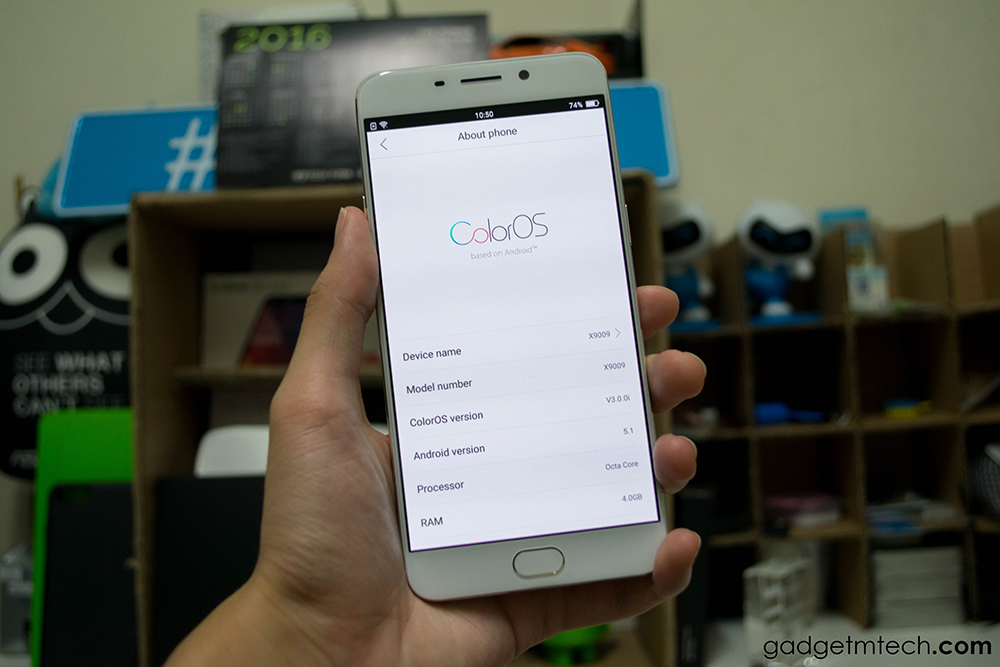 The F1 Plus is running on ColorOS 3.0 based on Android 5.1 Lollipop. Yes, not Android 6.0 Marshmallow. I did state that I don't really like the looking of ColorOS 2.1 in the R7 Plus review. Well, it still doesn't look as nice as the rest, but at least it's better now.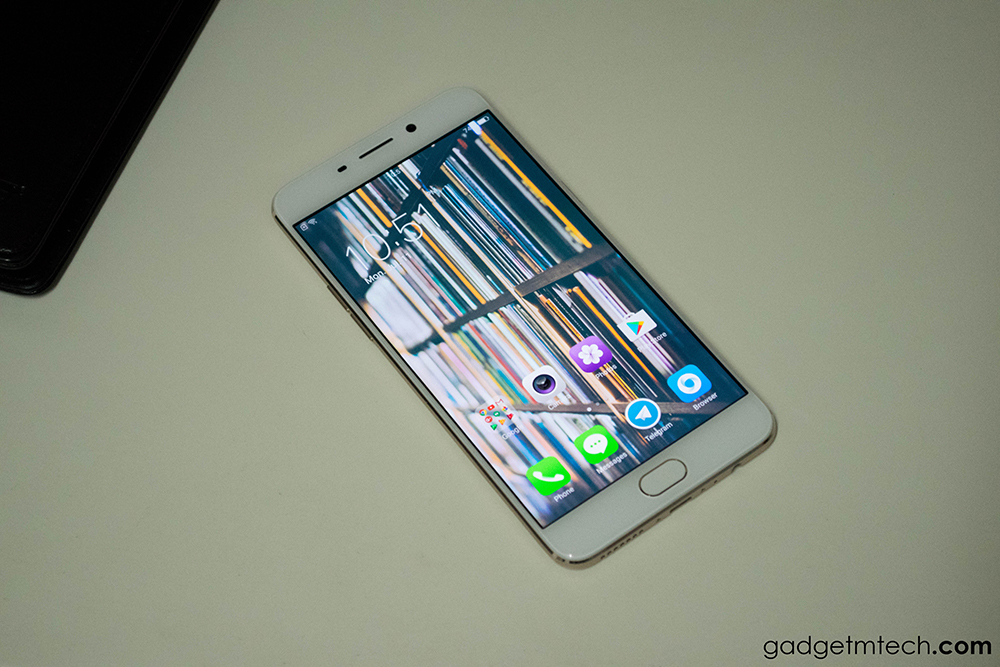 Like ColorOS 2.1, ColorOS 3.0 doesn't have an app drawer, and I'm okay with it. It looks simpler than before and works pretty well, almost no hiccup. Sadly, there's not much widgets available, but you can always install from Play Store.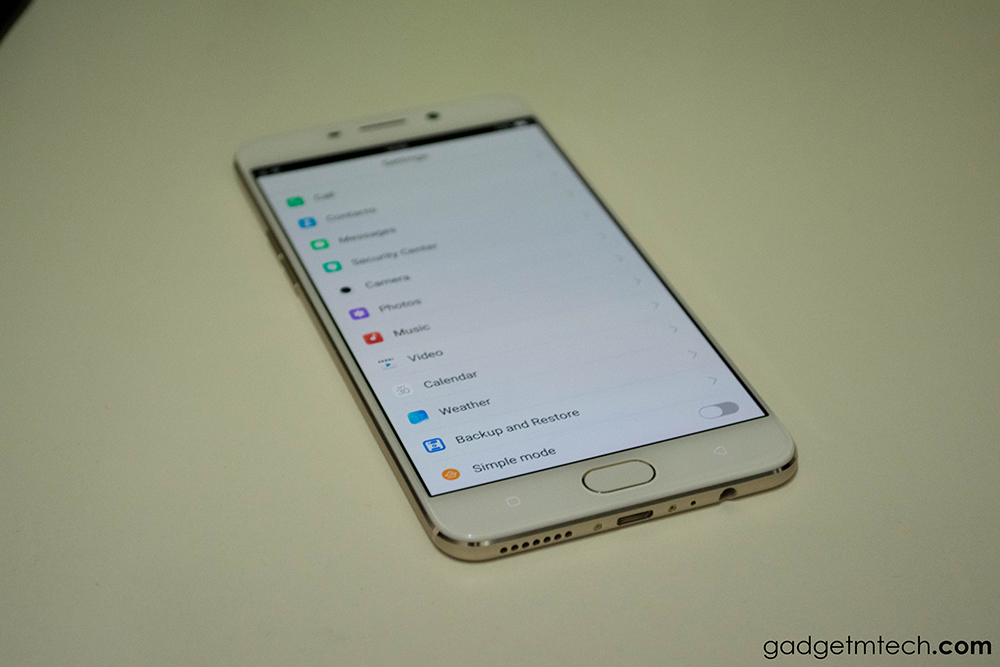 It's good to see that the F1 Plus has a recent apps button instead of menu button like those old models. One noticeable difference over regular Android is the settings for stock apps can all be found within the main settings menu on the phone. To be honest, it's a little bit inconvenient, when I first used its camera app, I couldn't find the menu to adjust the settings. At last I found that everything can only be done within the main settings menu on the phone.
Front Camera Has Higher Resolution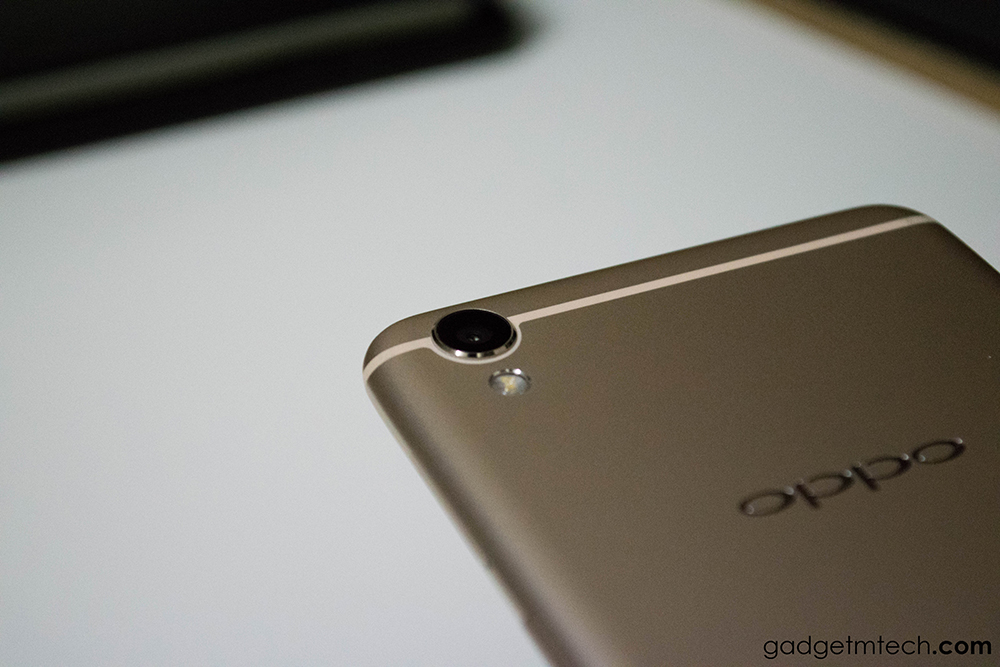 Speaking on the camera, the F1 Plus has a 13MP f/2.2 rear camera, while its front camera has higher resolution at 16MP and larger f/2.0 aperture. It's nothing to be surprised since the device is marketed as a selfie-focused smartphone.
As I'm not the one who loves to take selfie, but I have friends who love to take selfie, so there you have it (I'm not in the photos):
Let's talk about its front-facing camera samples first, they all look good but at the edges they can be a little blurry. The Beautify 4.0 feature definitely whiten and smoothen your skin, which might be a good news for selfie lovers.
The 13MP rear camera took pretty decent photos. Some images are over sharpened, which looks better sometimes. However, the device seems to be struggling under lower light situations as the noise level is pretty high. Overall the OPPO F1 Plus front and rear cameras are decent, or slightly above average, and it can take nice photos.
Charging An Hour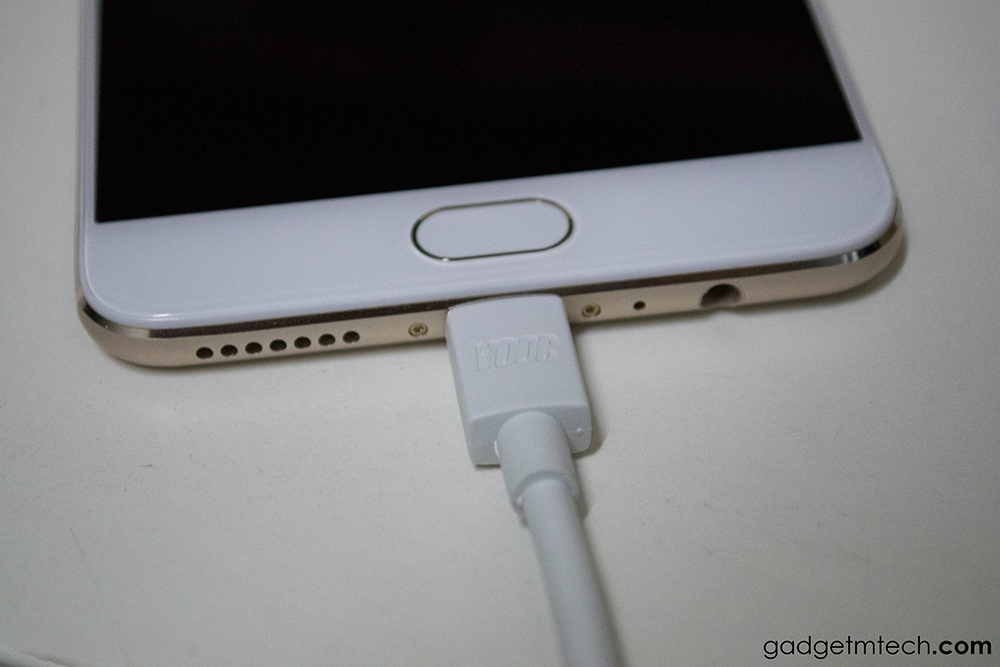 Juicing up the F1 Plus is a 2,850mAh non-removable battery. The device should be able to last through a day with moderate usage, sadly the device doesn't show the screen-on-time and other battery life details. VOOC Flash Charge technology makes a return to the F1 Plus, and it took just an hour for me to charge the device from 0-100%, that's impressive!
Final Words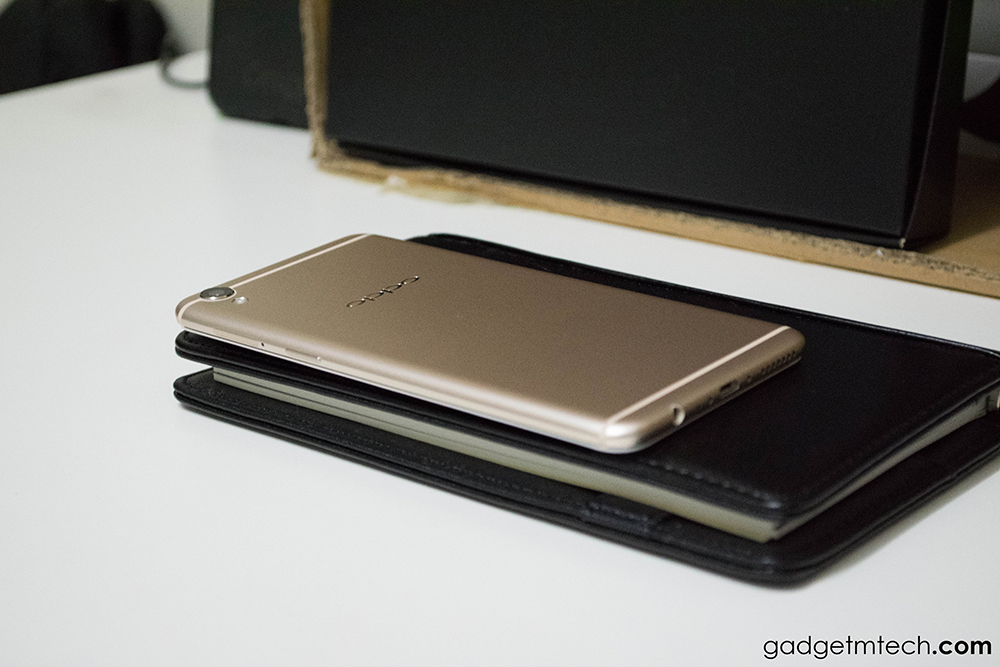 Pricing at RM 1,898, the OPPO F1 Plus could be the best phone yet from the company. It has pretty fast fingerprint scanner and charging speed, which are the two features I enjoyed using the most. Previous versions of ColorOS were not pleasant to use, but thankfully ColorOS 3.0 is now better. That 64GB internal storage is expandable as well, which means you don't need to worry about running out the space. Unfortunately, the processor is a big let down, I mean if you're paying for nearly RM2k, you should be expecting a better processor. I guess OPPO really spent a lot on its front camera, since it's marketed as a selfie-focused smartphone and really do able to take great selfies. So, selfie lovers, what do you think?
Yay
Fast fingerprint scanner
Fast charging speed
Takes good selfie
Nay
Performance isn't as good as its competitors
Price is slightly high