MSI Malaysia today officially launched two new products in Malaysia — GT72S Dominator Pro G Tobii gaming laptop and a compact gaming PC, Vortex.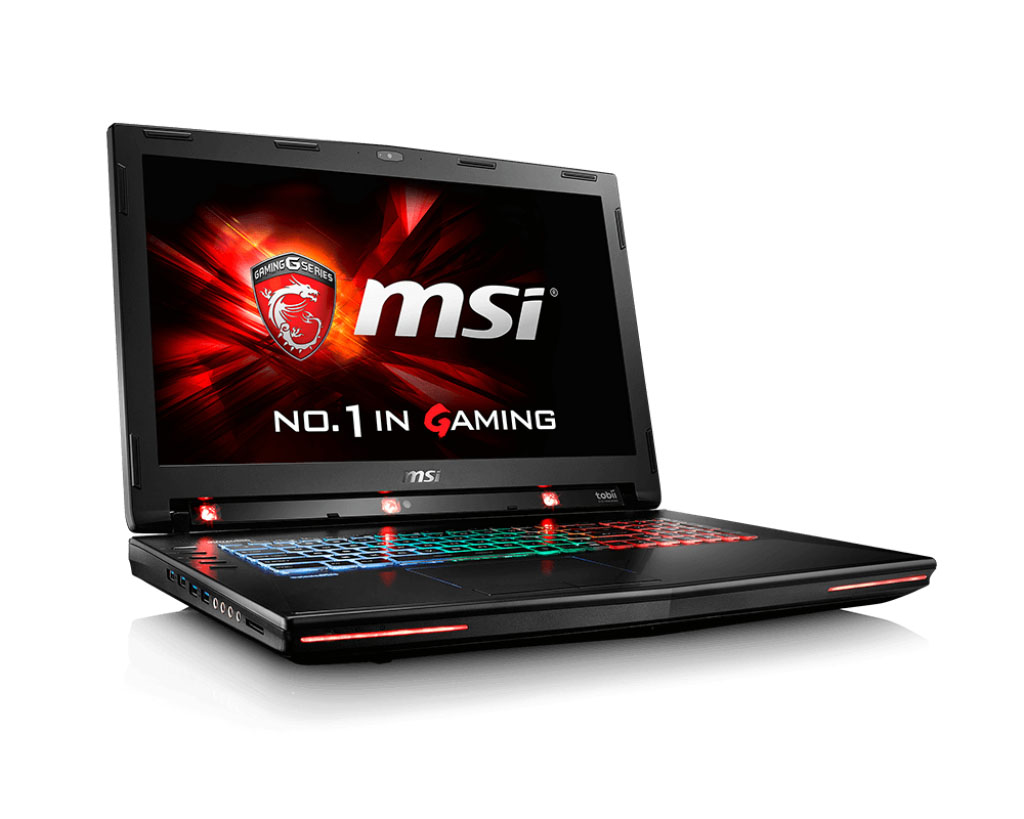 Let's start with the GT72S Dominator Pro G Tobii, it is the world's first to feature eye-tracking technology, which offers deeper game immersion and most realistic experience available.
Powering the GT72S Tobii is an Intel Core i7-6700HQ with 8 GB of DDR4 RAM and NVIDIA GTX980M 8 GB GDDR5 graphics that supports G-SYNC feature.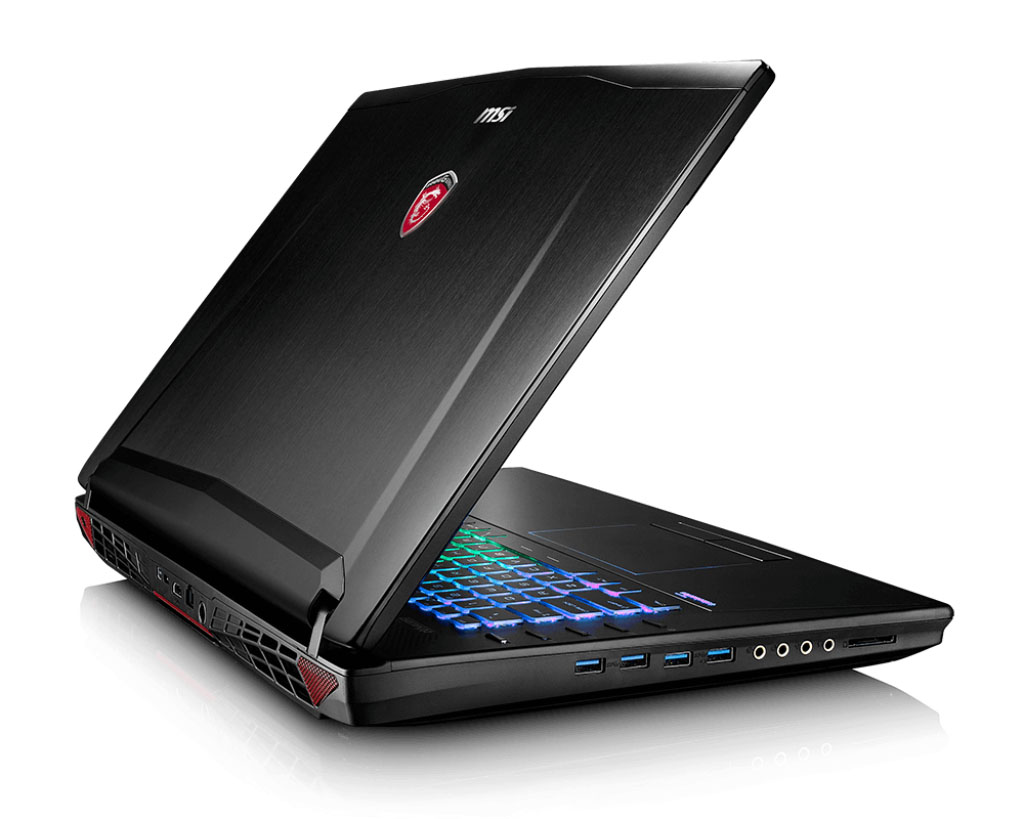 The GT72S Tobii also features SABRE Audio DAC, which supports 24 bit/192 KHz sampling rate and drives high quality headset from 16 ohm to 600 ohm. The Nahimic audio software allows you to enjoy an immersive virtual 7.1 sound over your standard stereo equipment. MSI also partnered with Dynaudio, which delivers an authentic sound experience by boosting power amplitude 50% more than the previous generation, meaning a volume increase over 10 dBA.
The MSI GT72S Dominator Pro G Tobii is now available in Malaysia at the price of RM 12,999.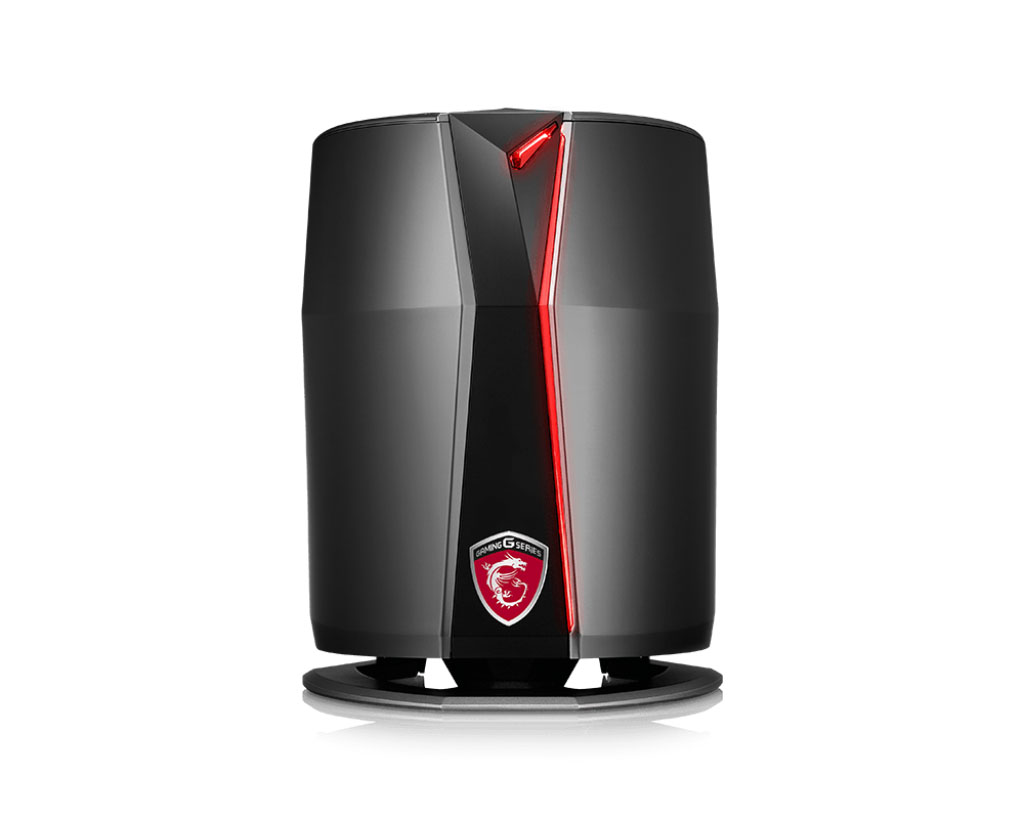 Besides the GT72S Tobii, MSI Malaysia has also unveiled the Vortex compact gaming PC. The Vortex comes in two models — either with two GTX960 GPUs or two GTX980 GPUs. Additionally, these graphics cards are running in SLI.
The Vortex is powered by an Intel Core i7-6700K processor, which is overclockable to stretch the system from 4 GHz to 4.6 GHz.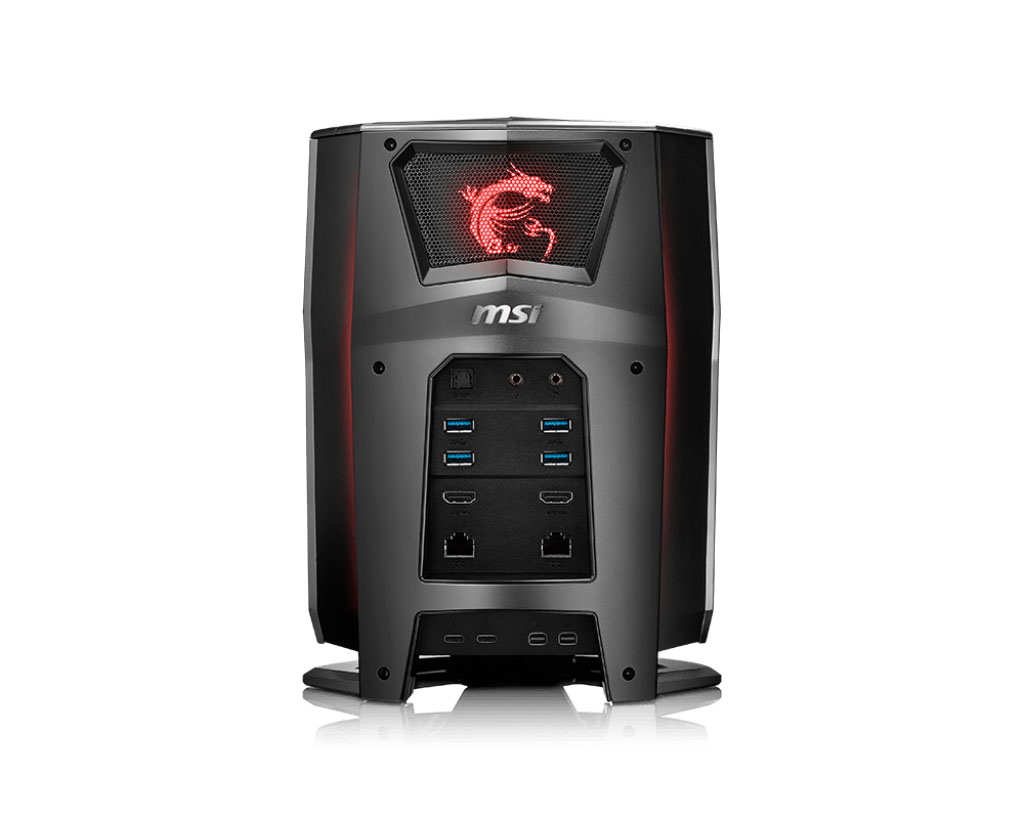 Other specs include a 16 GB DDR4 RAM, 256 GB M.2 PCIe SSD + 1 TB 7200 RPM HDD and a 450 W PSU. The Vortex comes with for USB 3.0 ports, two Thunderbolt 3 ports, two HDMI ports and two miniDP ports.
Believe it or not, it's amazing that MSI managed to fit all into a compact 6.5-liter, 27.8 cm high, metallic chassis. The Vortex is now available in Malaysia with a two-year warranty, pricing at RM 11,999 for the GTX960 variant and RM 18,999 for the GTX980 variant.