Microsoft has just unveiled two new flagship smartphones powered by Windows 10 Mobile – Lumia 950 and Lumia 950 XL.
Lumia 950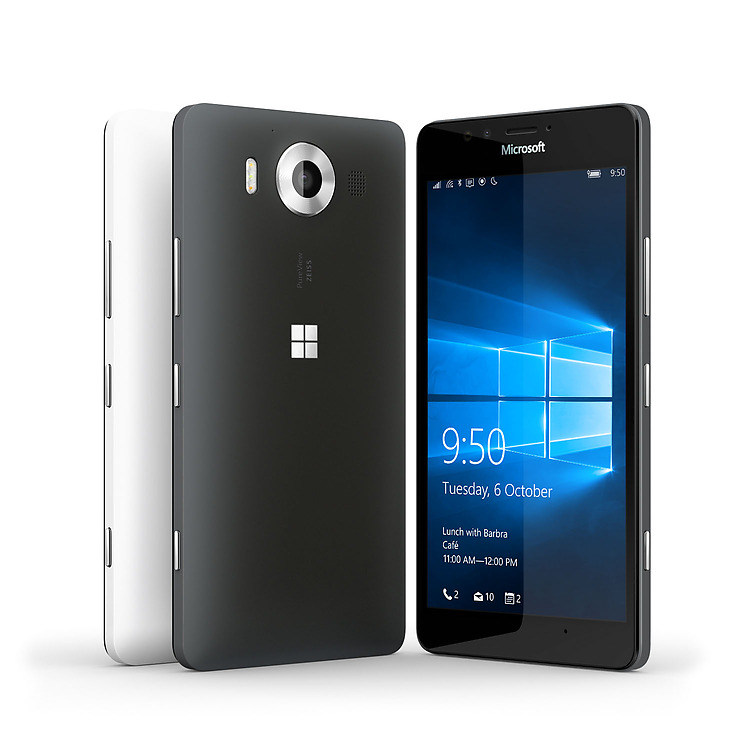 The Lumia 950 sports a 5.2-inch QHD AMOLED display at 565 ppi pixel density. The device is powered by a Qualcomm Snapdragon 808 processor with 3 GB of RAM and 32 GB expandable storage.
Lumia devices have good camera, and there's no exception for the Lumia 950. The device has a 20 MP PureView sensor with 5th generation OIS and ZEISS optics. For the first time, you are able to record 4K video with Hi-Fi audio recording. The front-facing camera is a 5 MP unit for better selfie experience.
The device comes with USB Type-C and wireless charging. With the fast charging feature, you are able to charge the 3,000 mAh up to 50% capacity in 30 minutes.
Lumia 950 XL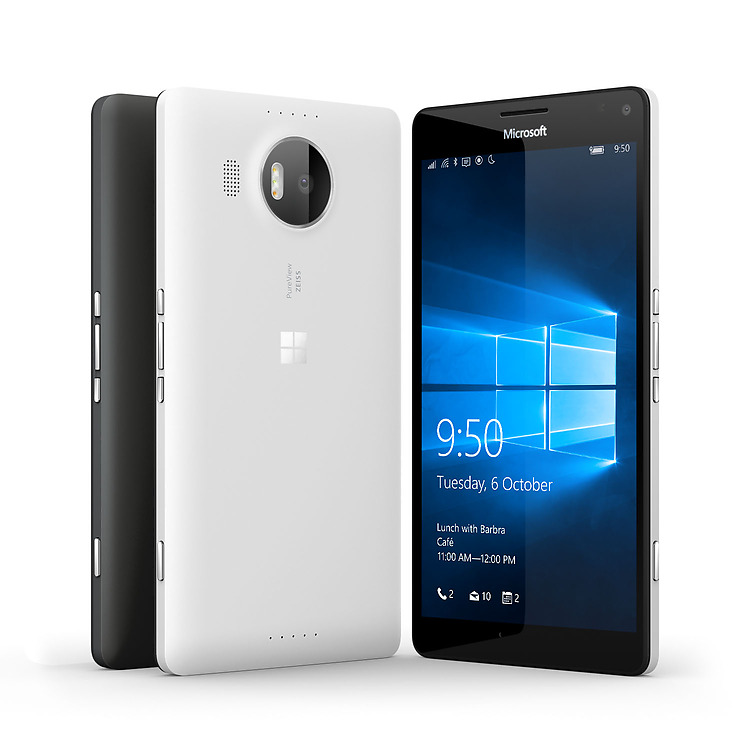 The Lumia 950 XL, is a bigger and higher-end device. It has a 5.7-inch QHD AMOLED display, which comes with ClearBlack and Glance screen technology as well like the 950.
Under the hood is a slightly powerful Qualcomm Snapdragon 810 processor with 3 GB RAM and 32 GB expandable storage as well.
The camera unit is pretty similar to the Lumia 950 – 20 MP PureView sensor with 5th generation OIS, ZEISS optics and triple-LED flash. Unlike the Lumia 950, the 950 XL's 5 MP front-facing camera is accompanied by its own LED flash.
It uses USB Type-C port with fast charging feature or you can charge it wirelessly yoo. The battery capacity is slightly bigger at 3,340 mAh.
Both Lumia 950 and Lumia 950 XL are running on Windows 10 Mobile. The new Windows 10 Mobile features Windows Hello (currently in beta), which uses the front-facing camera to recognize you and unlock the device. Microsoft has also introduced Windows Continuum, which allows you to connect the Lumia 950/950 XL to a Microsoft Display Dock and Windows apps like Word, Excel, and Microsoft Edge scale up for a PC-like experience on an external monitor.