This may possibly be the most exciting launch of the year, as Microsoft Malaysia has collaborated with Digi to launch the state-of-the-art flagship models — the all-new Microsoft Lumia 950 and 950 XL. These two will join the rapidly growing family of the Lumia series. Both phones are targeted at business professionals.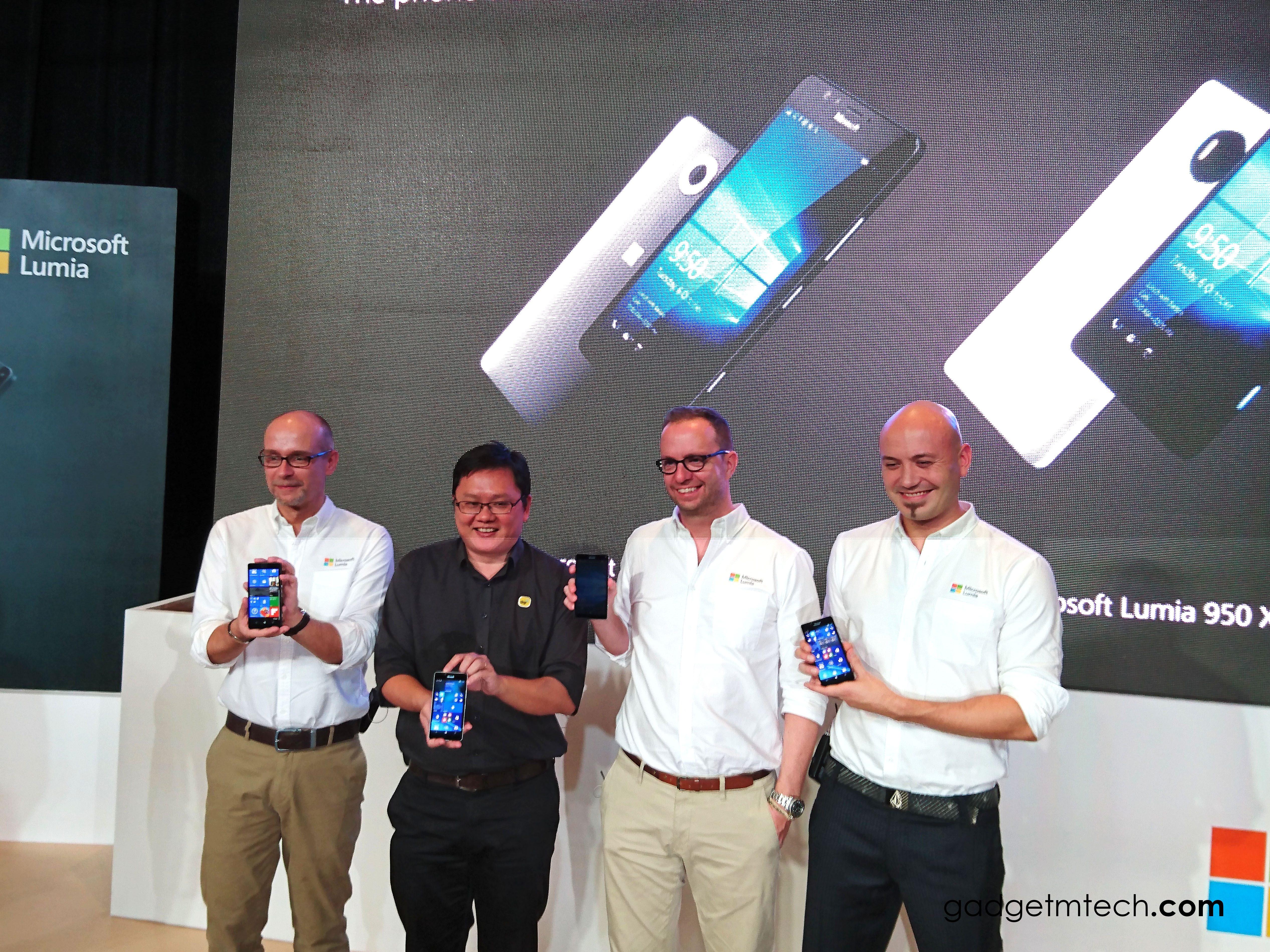 If you are a businessman that travels a lot, you may have just found the right smartphones. The Microsoft Lumia 950 and 950 XL are designed to be a pocket sized computer. They are user-friendly as they are the first smartphones to run on Windows 10 Mobile, therefore learning to use it would not be a hassle.
Both phones also come with an innovative feature called the "Continuum". It is a feature that allows the phone to turn into a big screen projector and a big productivity tool with the use of a Microsoft Display Dock. Not to worry as notifications and calls will stay private in the phone while it is projected on the big screen.
Believe it or not, these phones are no childs play when it comes to security as it comes with an all new feature that's right out of a science fiction movie. Windows Hello Beta, an iris scanner which uses infrared technology to scan your eyes. It is said that this feature is 5 times safer than the ordinary fingerprint scanner.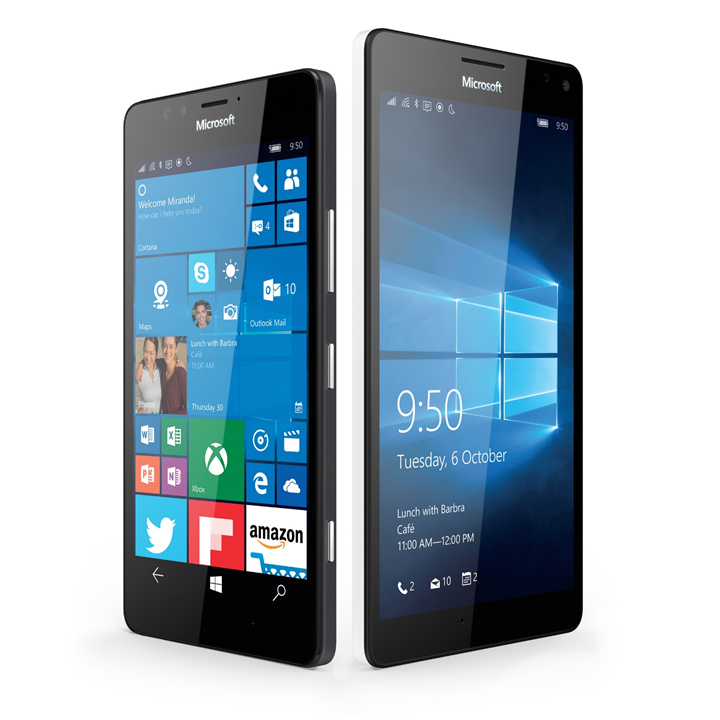 In the camera aspect, both phones come with a stunning 20 MP rear camera with OIS (optical image stabilization) and it shoots 4K video for a crystal clear video viewing experience. They also have a 5 MP Full HD wide angle front camera. Both comes with a RGB (Red Green Blue) LED flash for better colors.
The smaller of the two, the Lumia 950 comes with a Qualcomm Snapdragon 808 hexa-core CPU clocked at 1.8 GHz whereas the Lumia 950 XL gets a Qualcomm Snapdragon 810
octa-core CPU clocked at 2.0 GHz. So these two phones are packed with one of the fastest processors to provide a butter smooth experience. To top it off, both come with a massive 3 GB of RAM.
In terms of memory, both have 32 GB of built in storage, which can further be expanded up to 200 GB using MicroSD card. For backup and recovery purposes, Microsoft has provided 30 GB of OneDrive cloud storage for both phones.
Microsoft has emphasized the word "power in powerful" as the Lumia 950 gets a 3,000 mAh battery. The Lumia 950 XL on the other hand, gets a whopping 3,340 mAh battery.
Dont worry, the battery in both phones are replaceable. In addition, fast charging is available in both devices and both have built-in wireless charging.
As for the display, the smaller Lumia 950 comes with a 5.2-inch WQHD (2,560×1,440) AMOLED display with a pixel density of 564 ppi and Corning Gorilla Glass 3. As for the Lumia 950 XL, it comes with a 5.7-inch WQHD (2,560×1,440) AMOLED display with a pixel density of 518 ppi and a Corning Gorilla Glass 4.
Both devices support dual-SIM capability with 4G LTE network for a blazingly fast surfing experience. The Lumia 950 is priced at RM 2,699 and the Lumia 950 XL is priced at RM 2,999. Both devices will be released to select Microsoft Authorized Resellers and participating Microsoft Mobile Resellers starting from 18 December.