Maxis is now offering some great deals again for the MaxisONE Club members. The company is now offering up to 50% extra cashback, deeper discounts and special VIP deals with over 500 top e-commerce sites.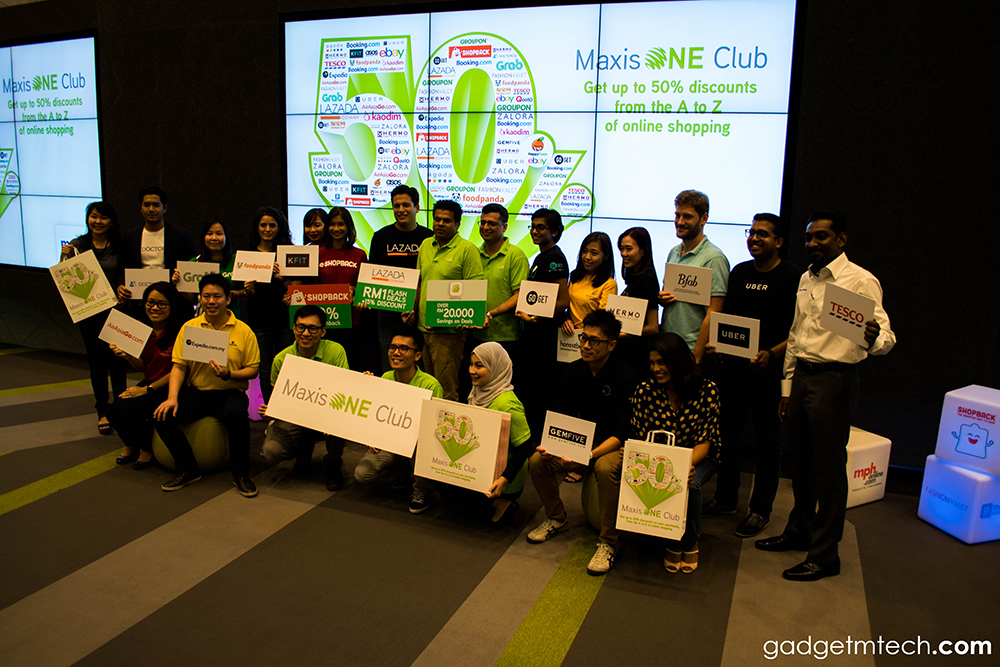 Besides customers who spend RM150 and above each month anyone on MaxisONE plans 128, 158 and 188 are now the members of MaxisONE Club. Members will now get to enjoy cashback on online purchases, PayDay sales on Lazada and in-app deals via MyMaxis app.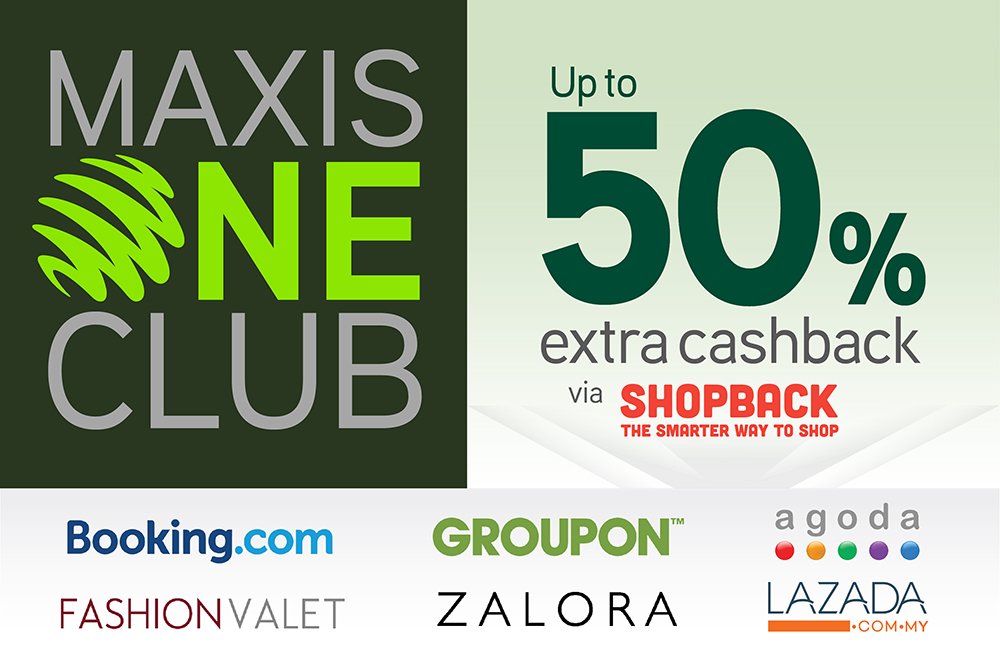 MaxisONE Club members can now enjoy up to 50% extra cashback throughout the year. Members can now earn extra cashback via ShopBack on Malaysia's top 6 sites — Lazada, Agoda, Zalora, Booking.com, Groupon and Fashion Valet.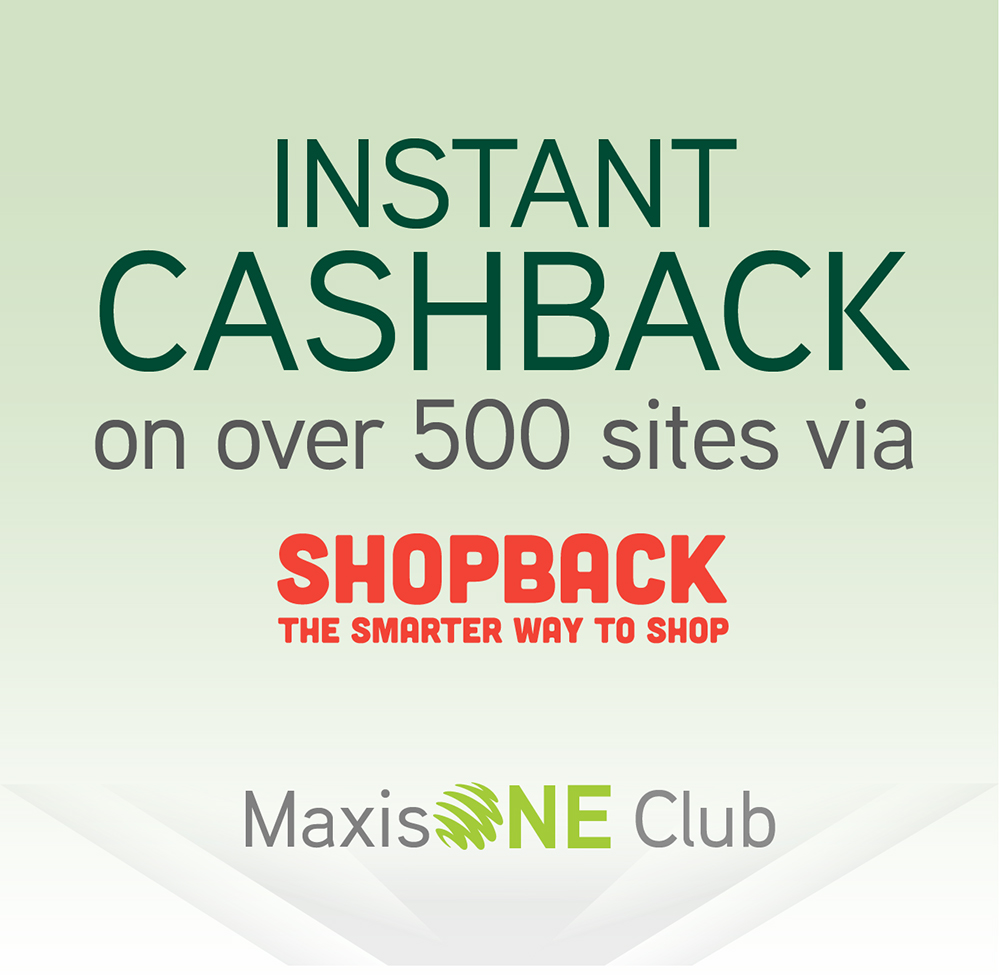 MaxisONE Club members can now sign up or link their ShopBack accounts with their Maxis numbers to get RM20 cashback. Additionally, the cashback collected in their ShopBack wallet can be used to pay their Maxis bill.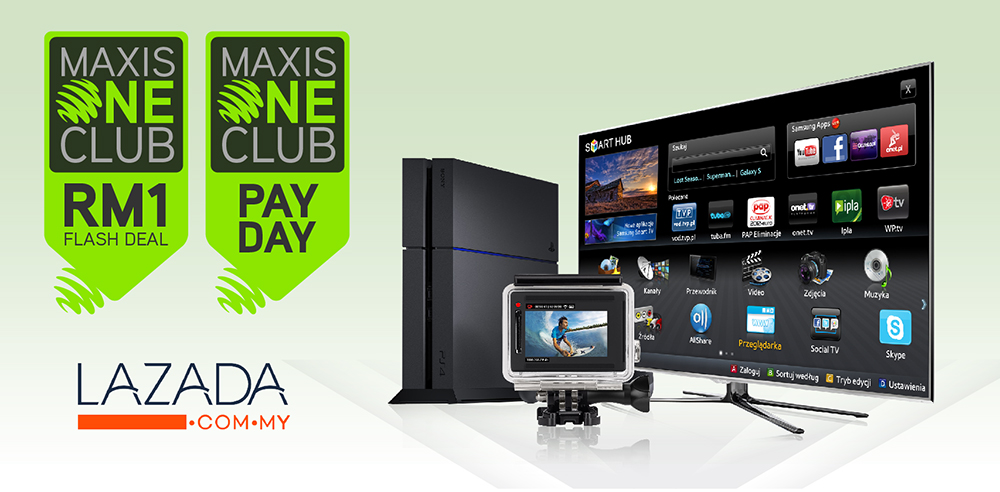 Maxis also collaborates with Lazada to offer RM1 Flash Deals during the Maxis PayDay Sales on the 28th to 30th of every month. This month will be a Samsung 48-inch TV, a PlayStation 4 and a GoPro camera. Maxis states that there will be different items for the RM1 Flash Deals every month, and each member can only purchase one unit. Members will also receive 15% discounts on over 100,000+ items on Lazada during the PayDay sales.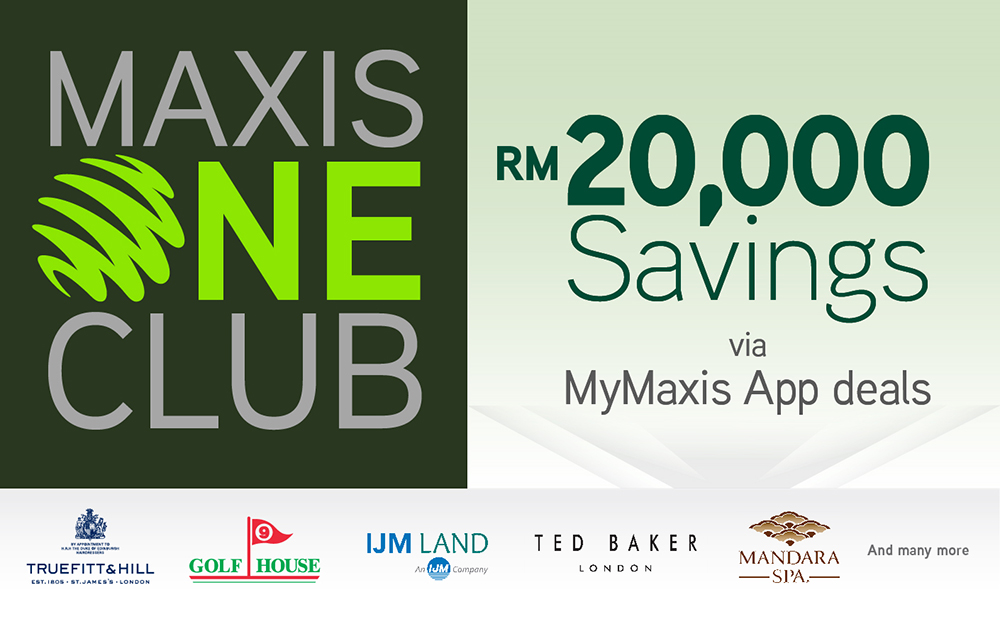 Finally, Maxis also offers RM20,000 worth of savings for the members via MyMaxis In-App Deals. Members can save on dining, shopping, travel, health & beauty and entertainment by just using the MyMaxis app. The company recently added a few more partners, which are IJM Land, Ted Baker, Mandara Spa, Hilton Worldwide, Golf House, Hugo Boss, Cerutti 1881, Bebe, Truefitt & Hill and more.
For more information, check out the MaxisONE Club page here.