Introduction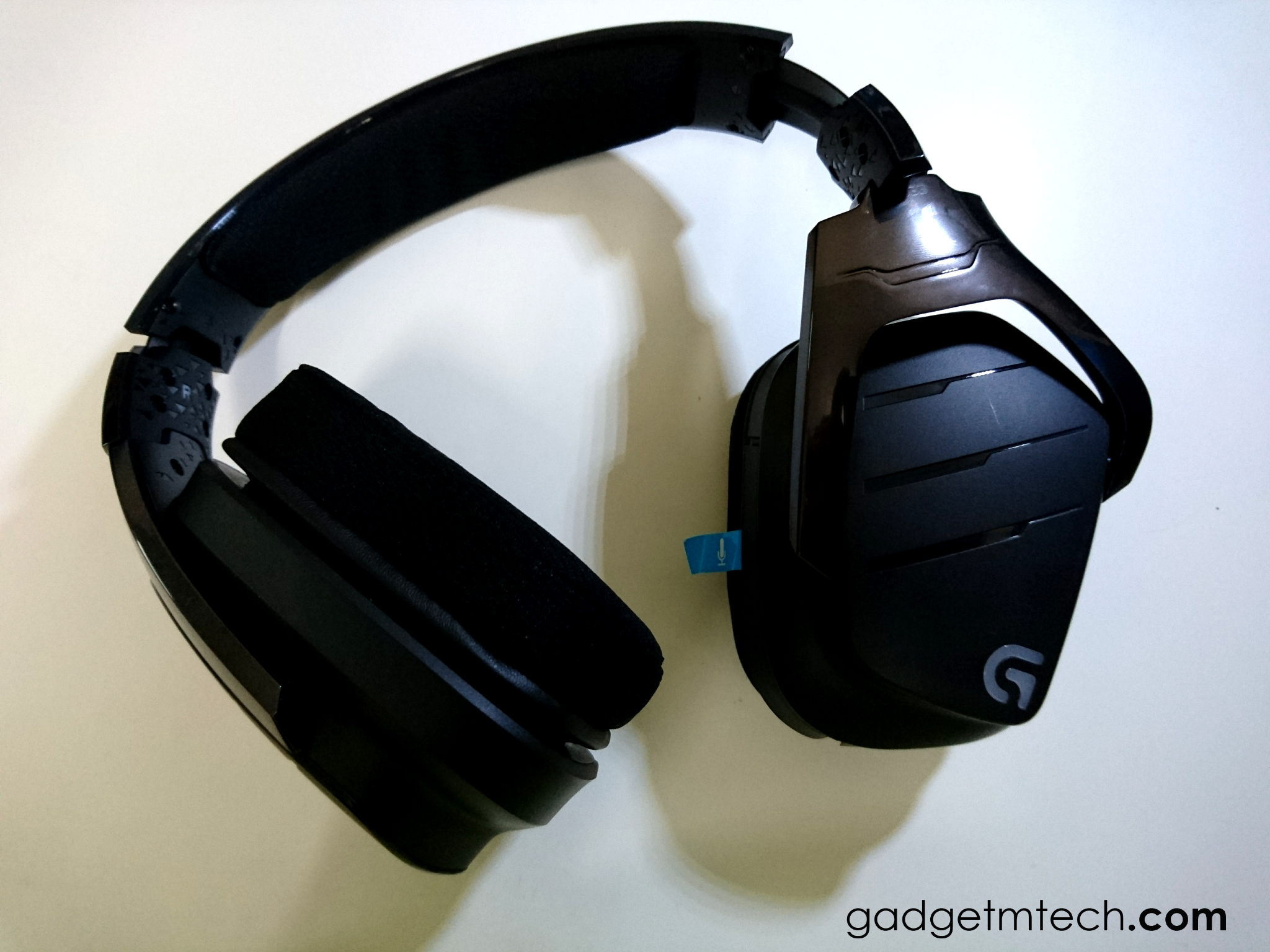 We've been starting to cover about peripheral devices such as keyboard and headset. This time, well technically it's last year, we got to review a gaming headset – Logitech G633 Artemis Spectrum. It's review time!
Unboxing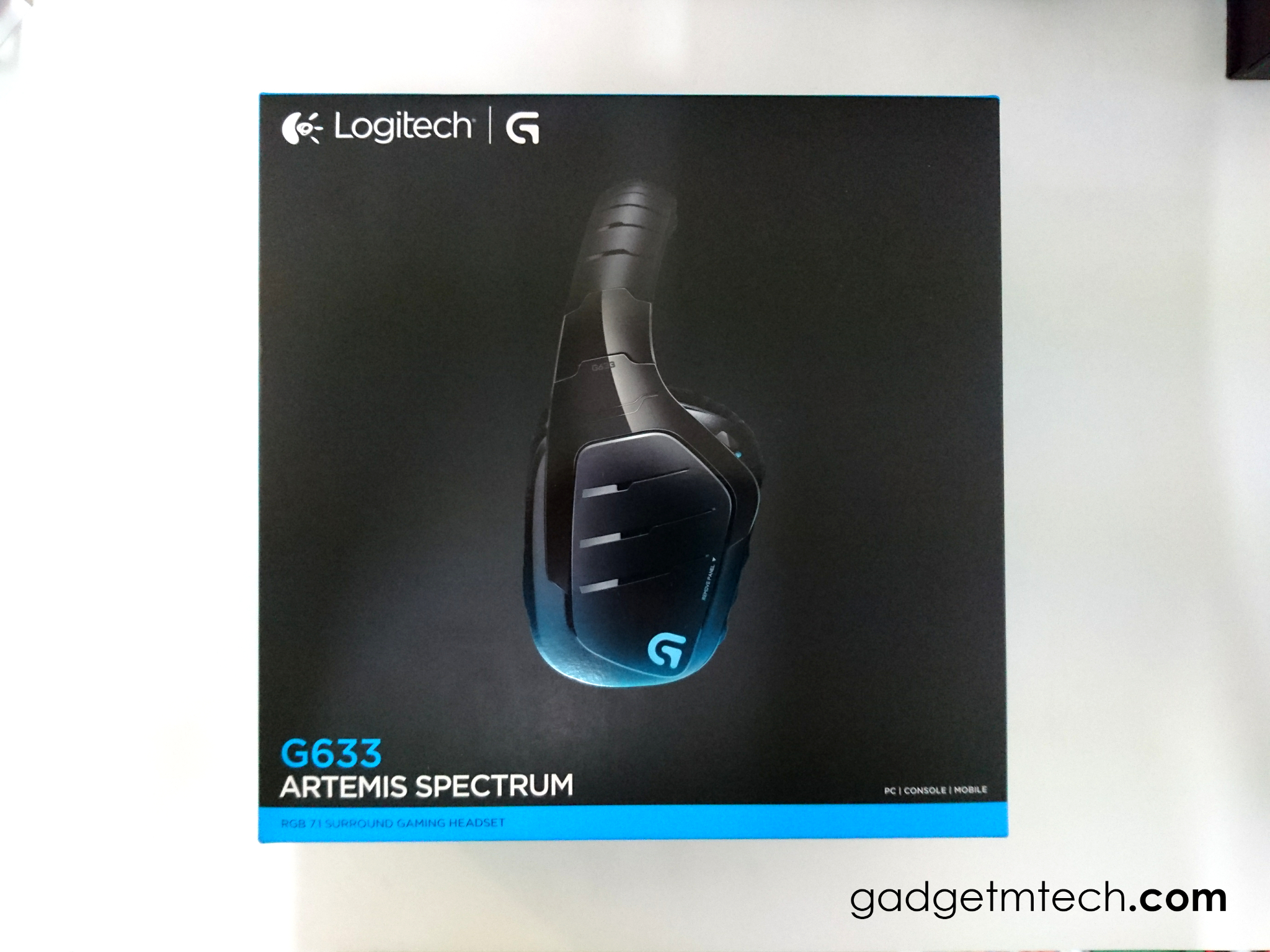 The box looks pretty similar to the rest of its gaming series with same color themes – blue and black.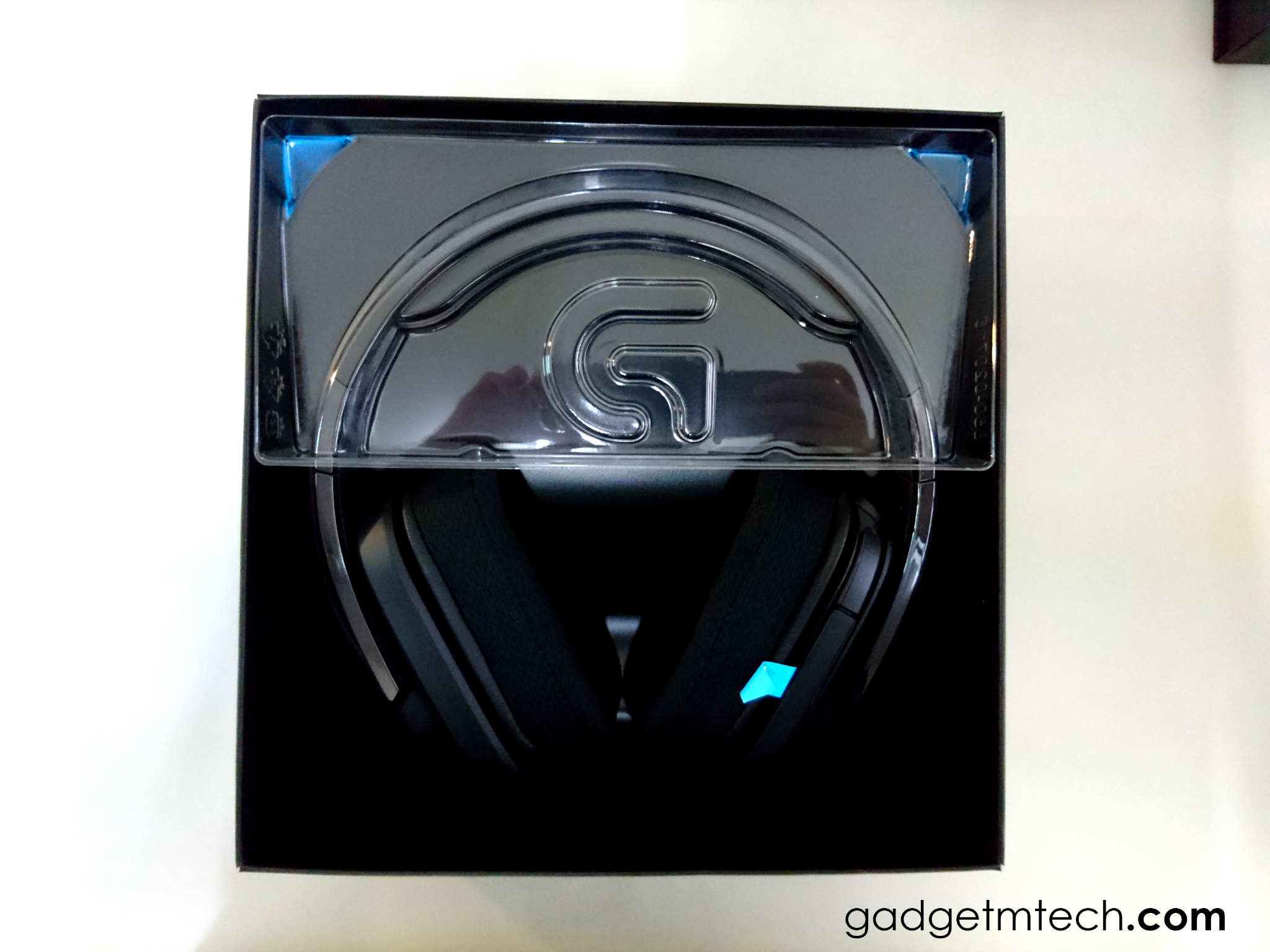 Open up the cover and you'll see the headset straight with the big "G" logo. It looks nice by the way.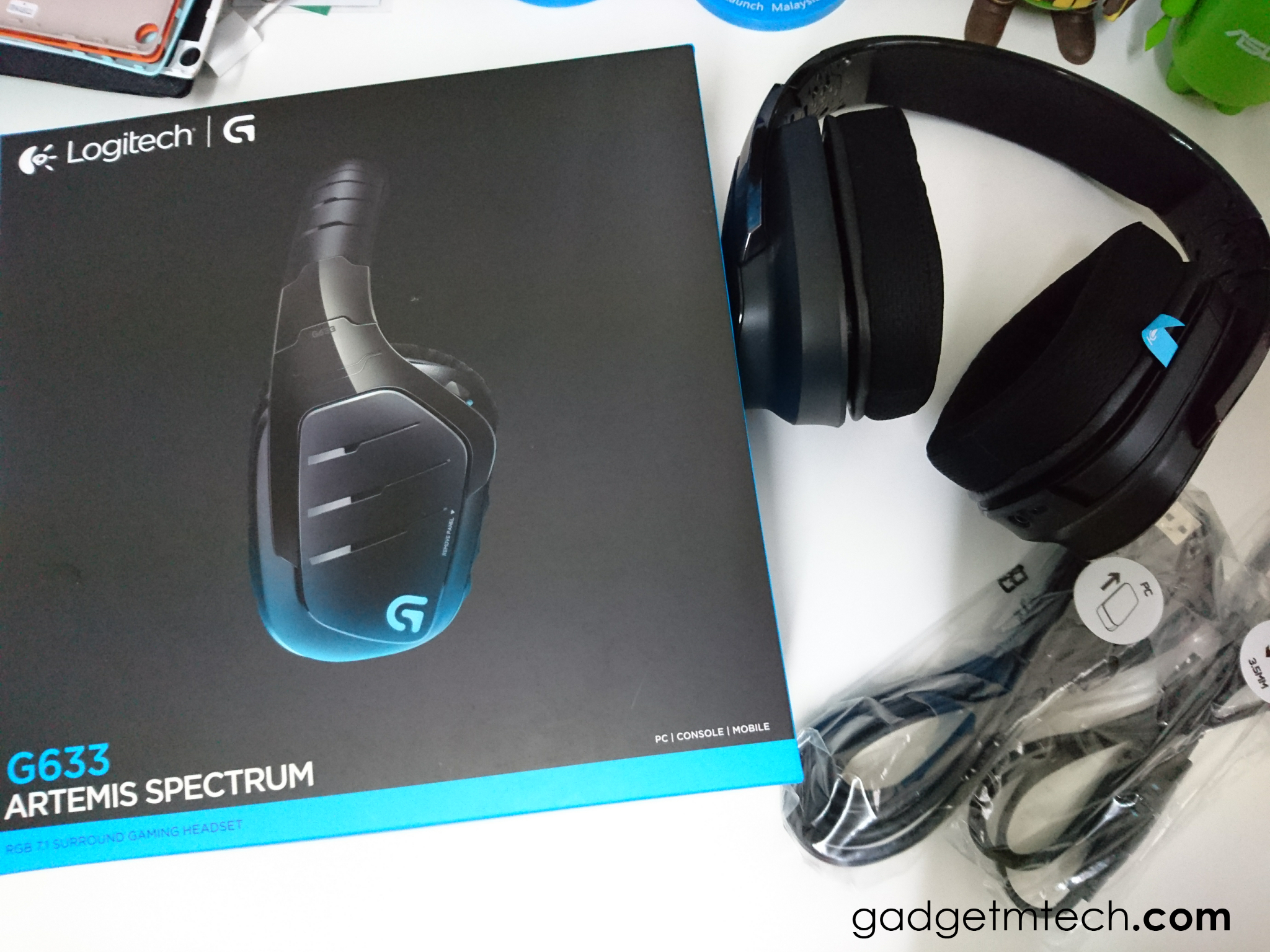 The box contains the headset and two cables – Micro USB cable and 3.5 mm braided cable.
Lots of Buttons and Ports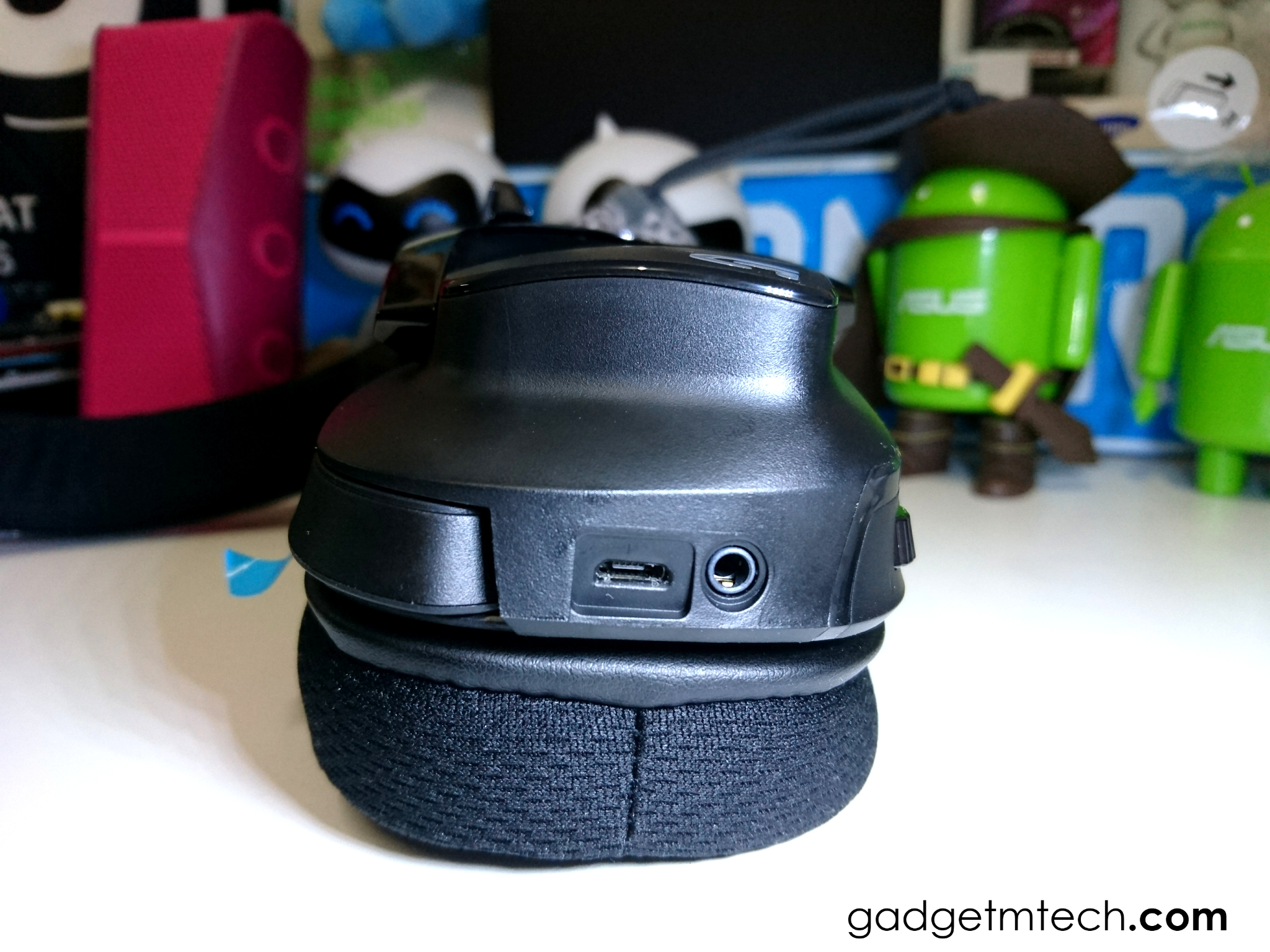 Not surprised to see that there are many buttons and ports on this headset as it's a gaming headset.
Basically, all the buttons and ports are all at the left ear cup. You'll first find the Micro USB port and 3.5 mm audio jack at the bottom.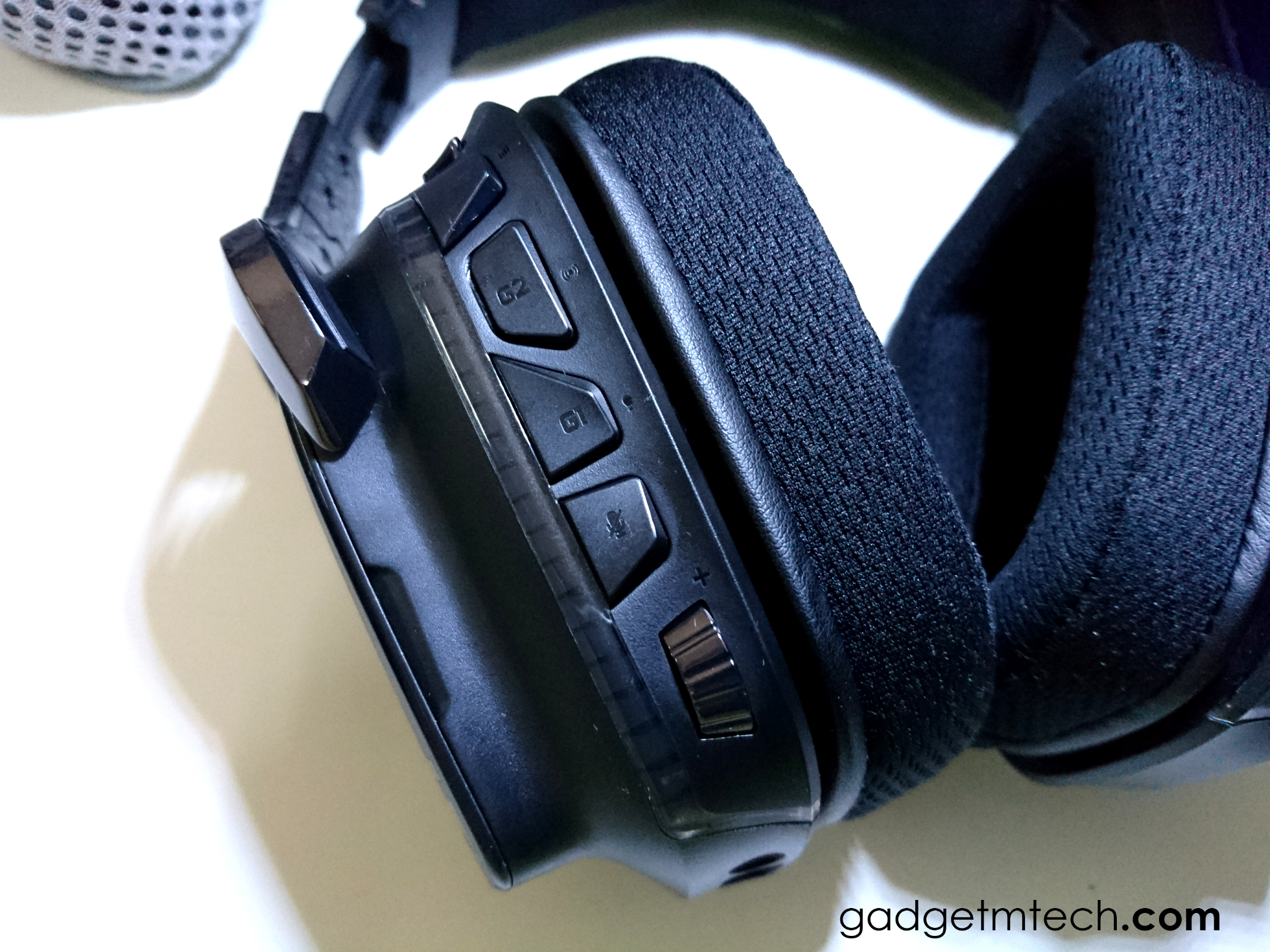 Moving to the back section, there is a volume control wheel, microphone mute button, 3 programmable buttons and a switch toggle between Micro USB or 3.5 mm audio jack. The volume control wheel feels so soft, and can be easily overturned to either an extremely high or low volume when you are trying to adjust the headset.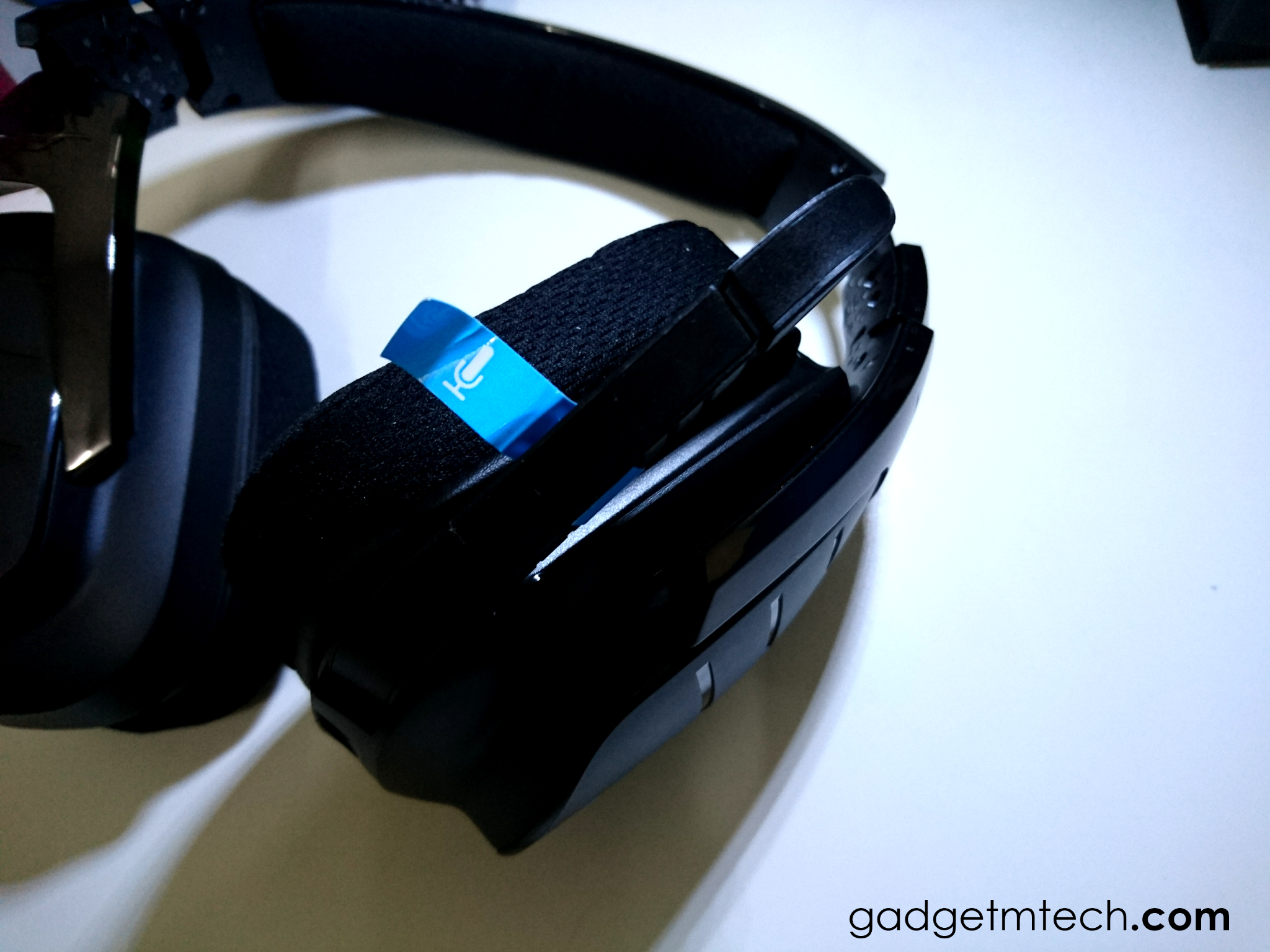 Moving to the front section, there is a microphone which is pretty well built. You'll be able to put the cord out to make it closer to your mouth so you can speak loud and clear.
Overall the G633 Artemis Spectrum has a pretty nice design and the ear cups are rotatable as well. Sadly, the headset isn't comfortable to wear.
Great Sound Quality with Dolby 7.1 Surround Sound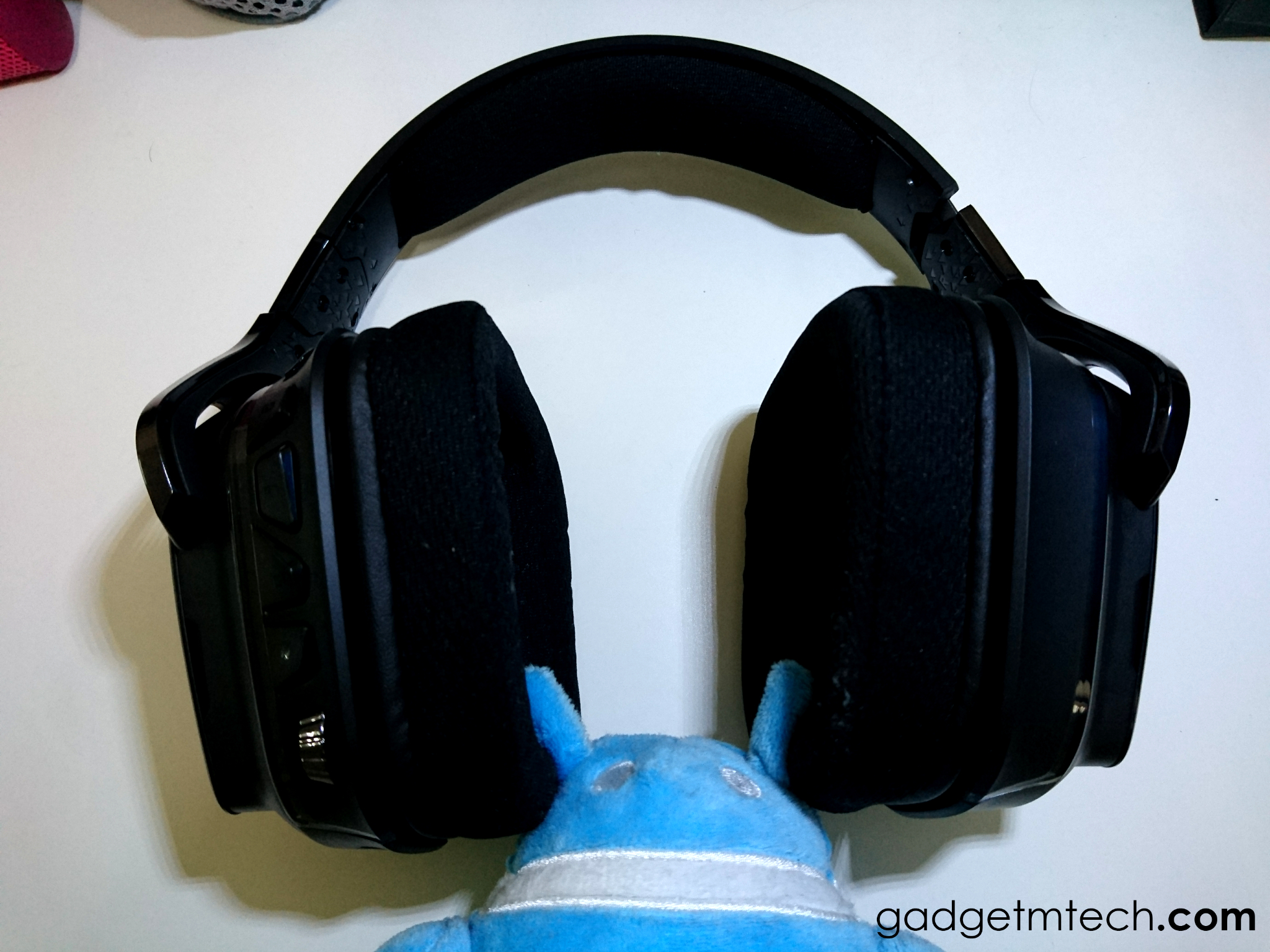 The Logitech G633 Artemis Spectrum is a Dolby 7.1 Surround Sound headset. However, do note that the 7.1 Surround Sound requires Logitech Gaming Software. It comes with multi-source audio mixing, which means you can answer phone calls in the middle of a game.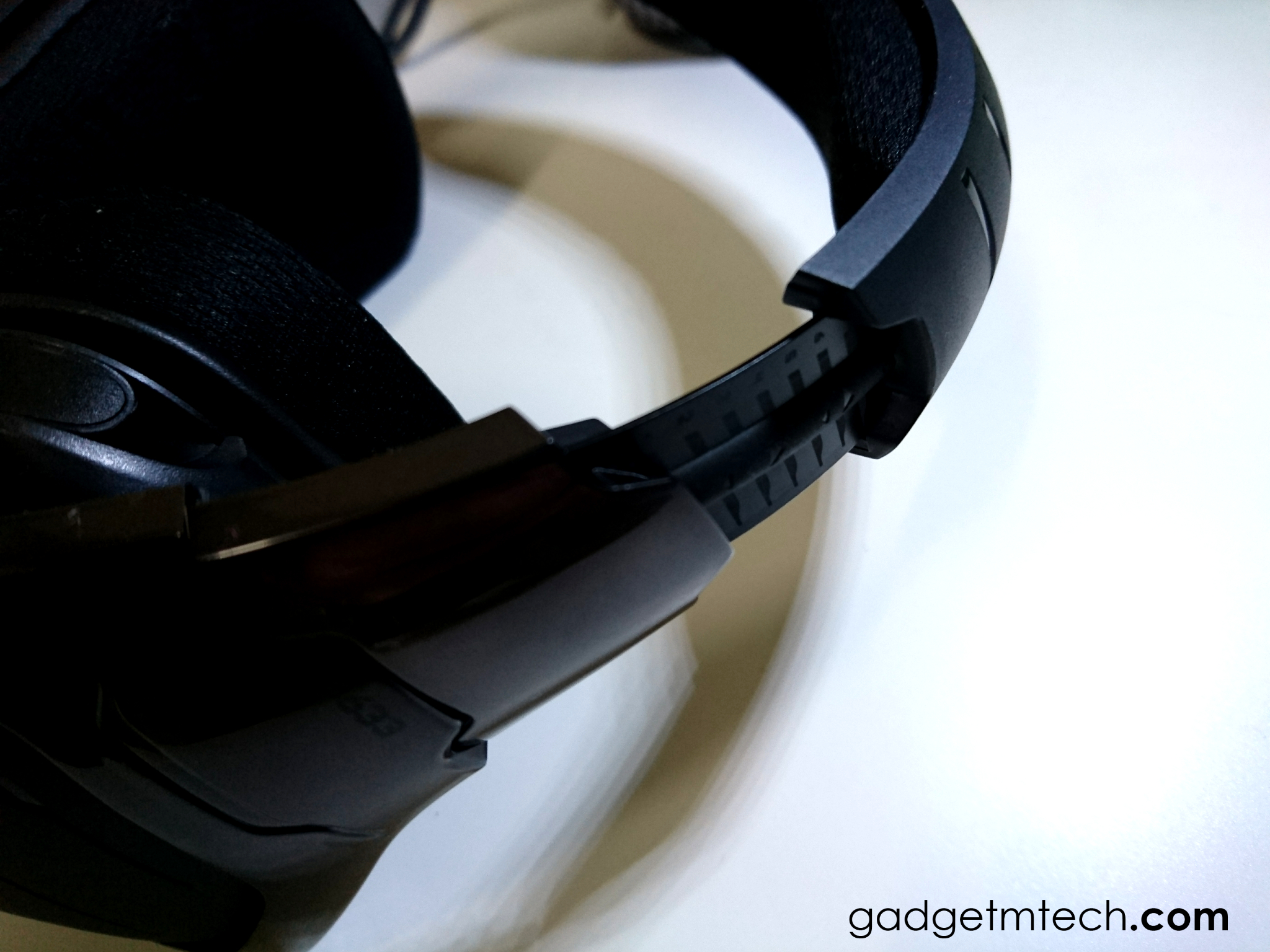 I'm sure everyone is concerned about its audio performance. The headset is capable of giving amazing sound quality. The headset sounds normal without any tweaking. As you start to do some tweaking, you'll notice that the sound quality is pretty good. Yes, it depends on how you tweak the sound. Not to forget that it sounds great while gaming as well, though it could be better with better higher pitched sounds.
Adjustable RGB Lighting is Cool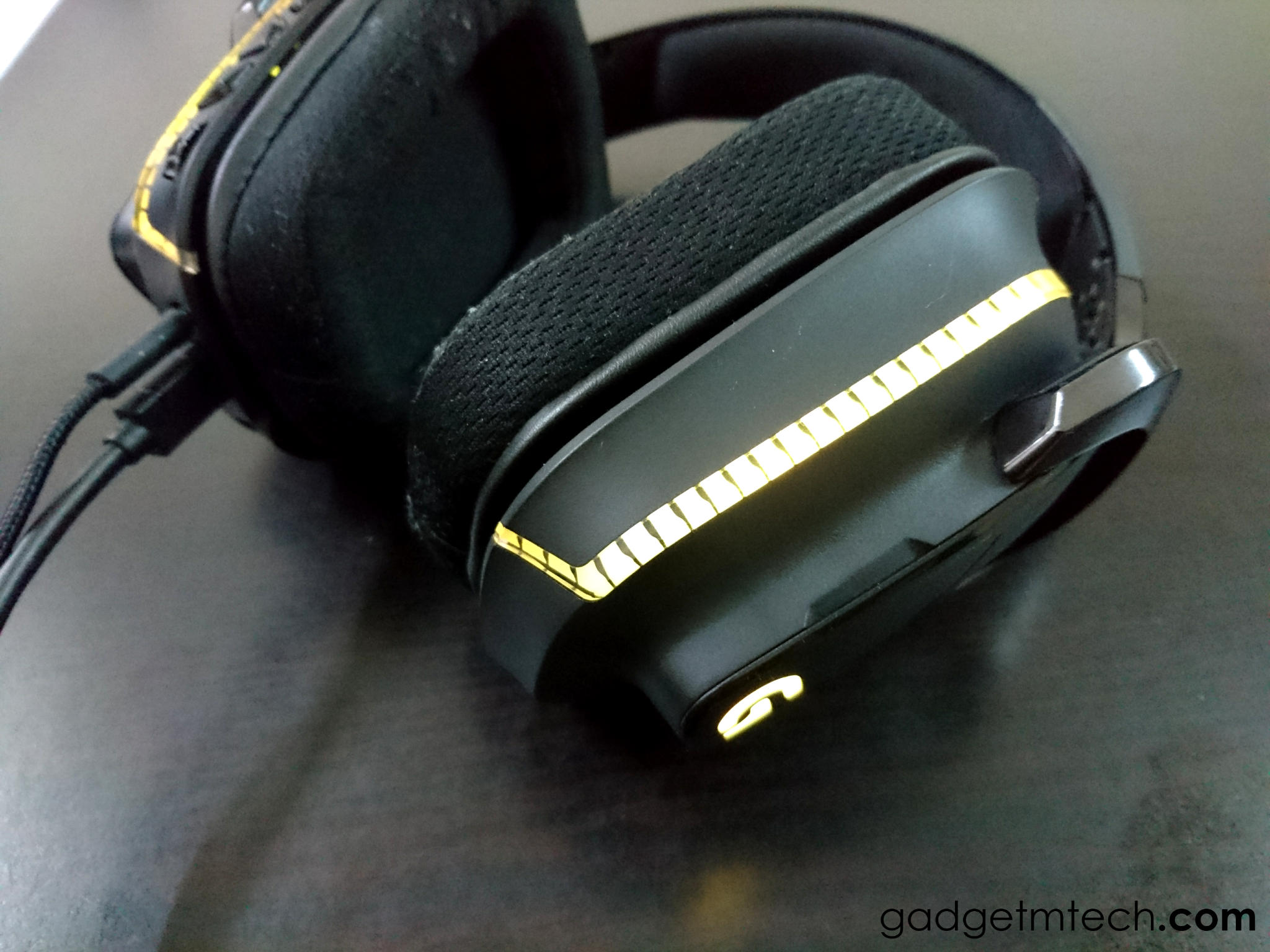 The G633 Artemis Spectrum is also a RGB headset as well. You first need to download Logitech Gaming Software and connect the headset to your PC using the Micro USB cable. Its RGB lighting is adjustable through the software, which we will talk more about it later. It has two customizable lighting zones – the light strip and logo. Each zone can each be programmed to different colors or effects, or can be synchronized. You can even add a set of custom tags to enhance the look even further.
Pretty Straight Forward Software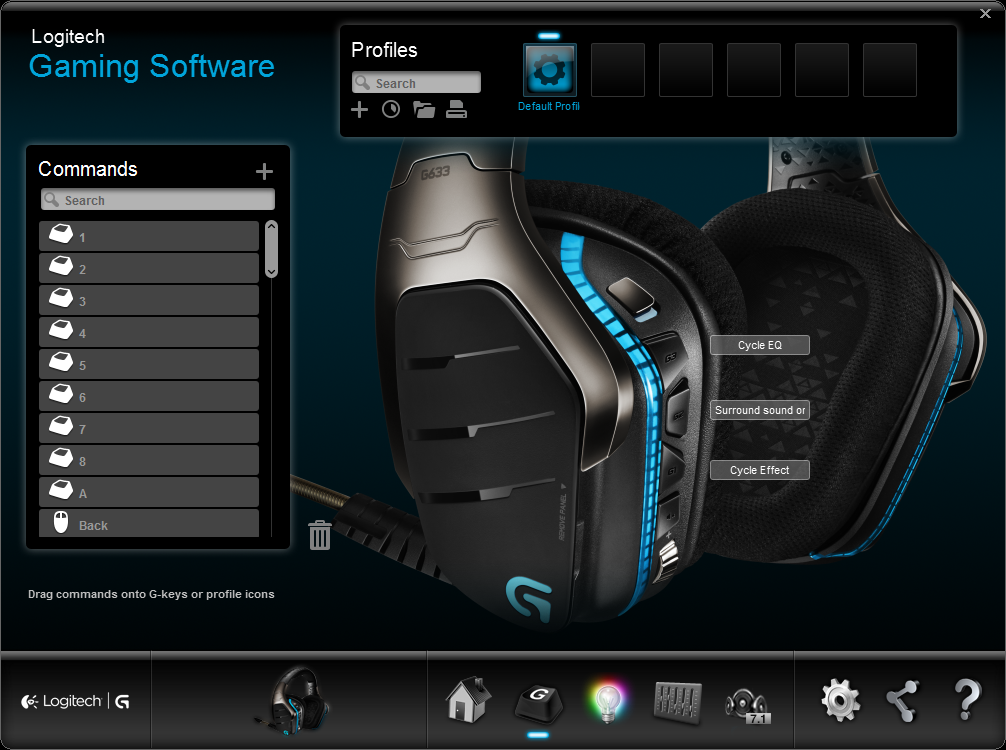 The Logitech Gaming Software is pretty easy to use and straight forward. You'll get to customize the G-keys or profile icons.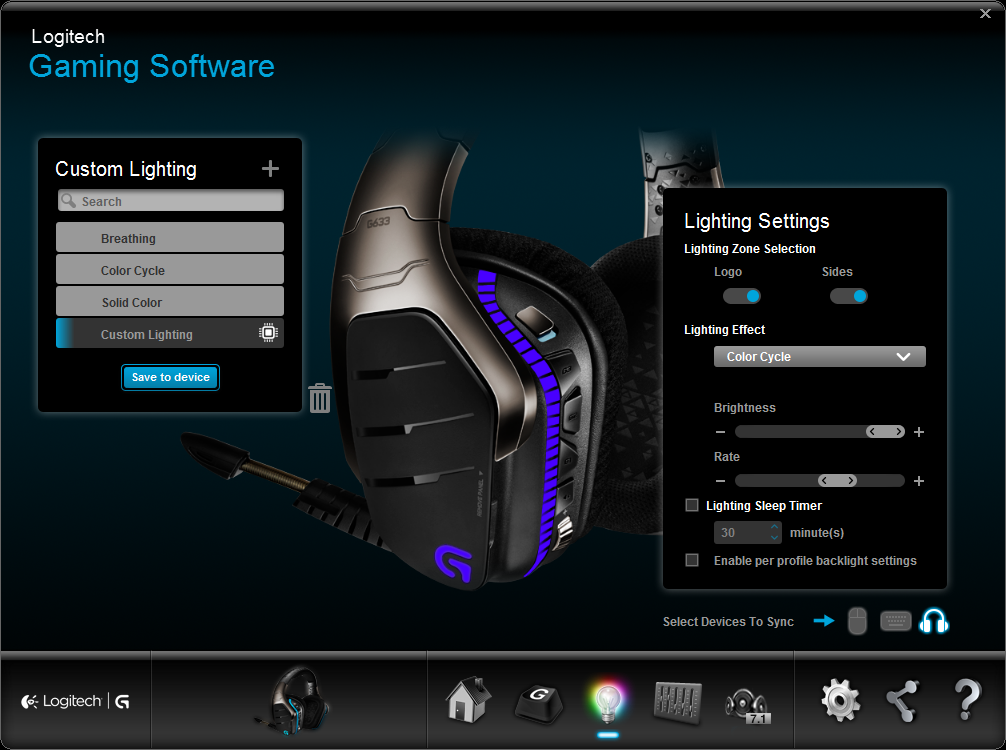 You are able to customize the lighting, lighting zone, effect and sleep timer.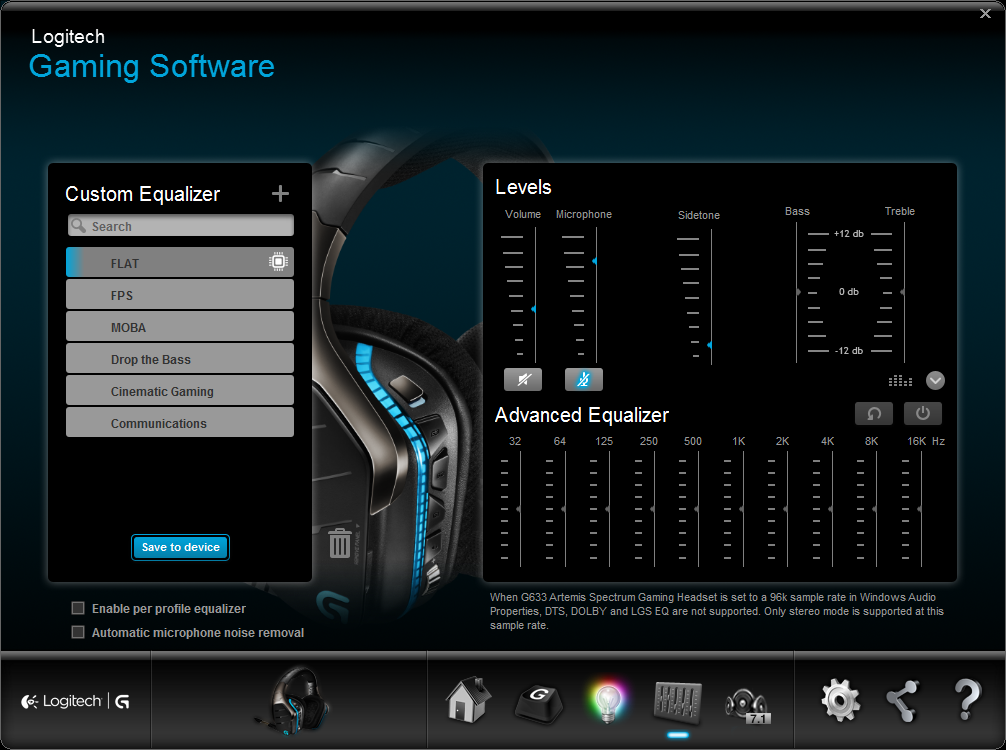 It also comes with equalizer as well, you can change to different equalizer profiles.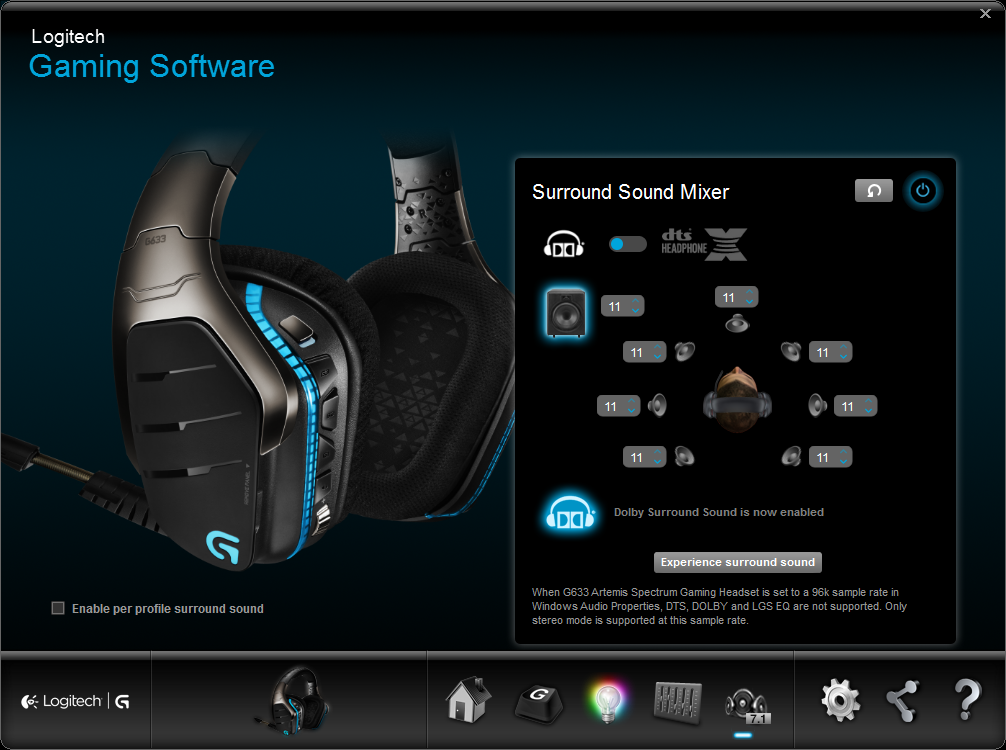 And finally, here comes the Surround Sound Mixer. You are able to switch between Dolby 7.1 Surround Sound or DTS:X Surround Sound. Both surround sound systems are a bit different. Dolby is more about manual controls, whereas DTS is more about choosing one setting and you are all set.
Final Words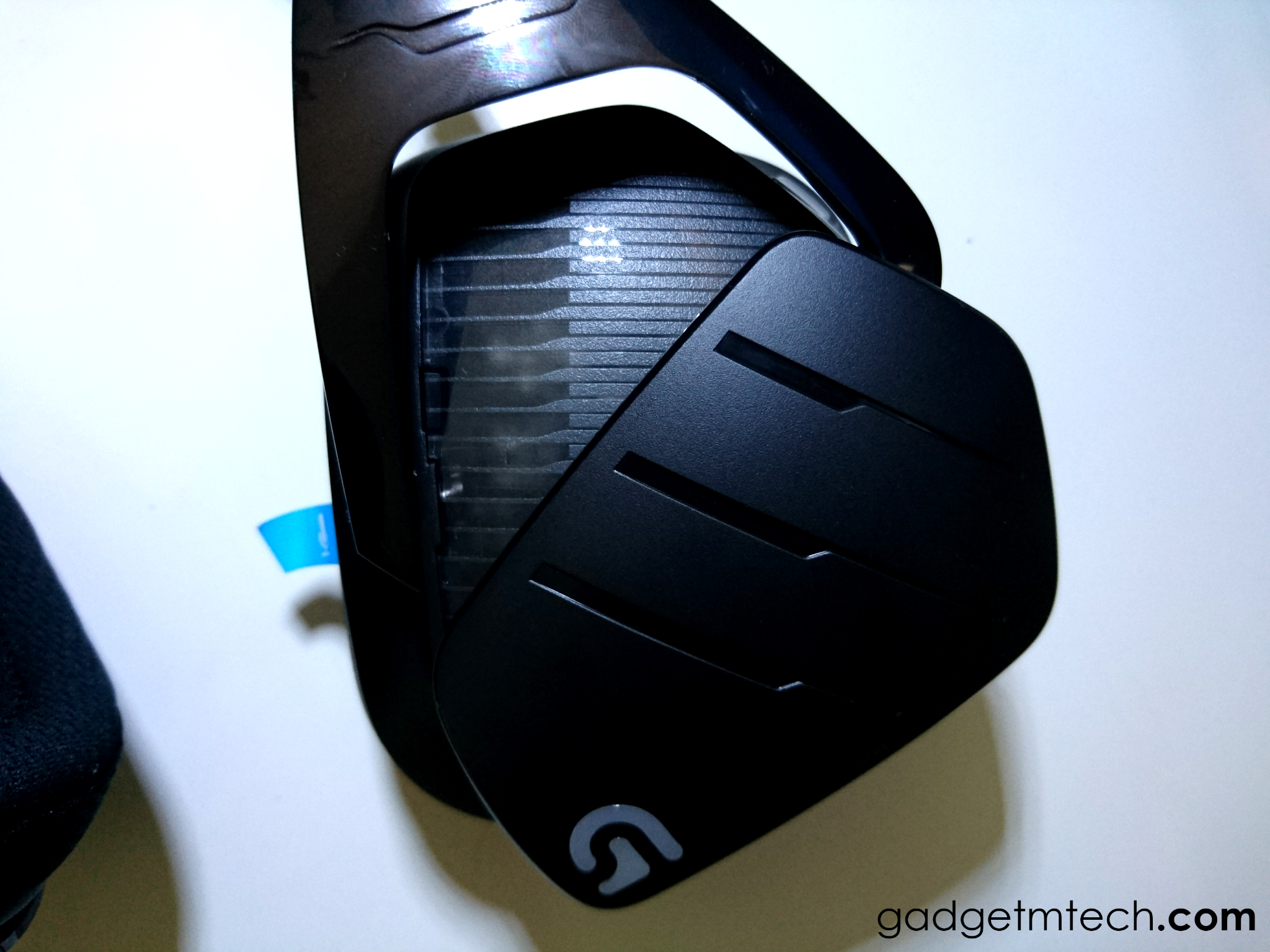 Pricing at RM 599, the Logitech G633 Artemis Spectrum definitely is a headset with great sound quality. Sadly, it's uncomfortable to wear and the volume control wheel is way too soft. So, it's all up to you!
Yay
Amazing sound quality
Logitech Gaming Software is pretty simple and useful
Nay
Uncomfortable to wear
Volume control wheel is too soft