As 2016 is about to end, LG Malaysia today introduced two new additions to its Home Entertainment and Home Appliances lineup — the LG OLED B6 TV and LG 600L Mega Capacity Side-by-Side Refrigerator.
Let's start with the LG OLED B6 TV, the TV is the younger brother of the E6, which we had a look two months ago. It is a 55-inch OLED 4K HDR TV which supports both Dolby Vision and HDR 10, making it a future-proof TV.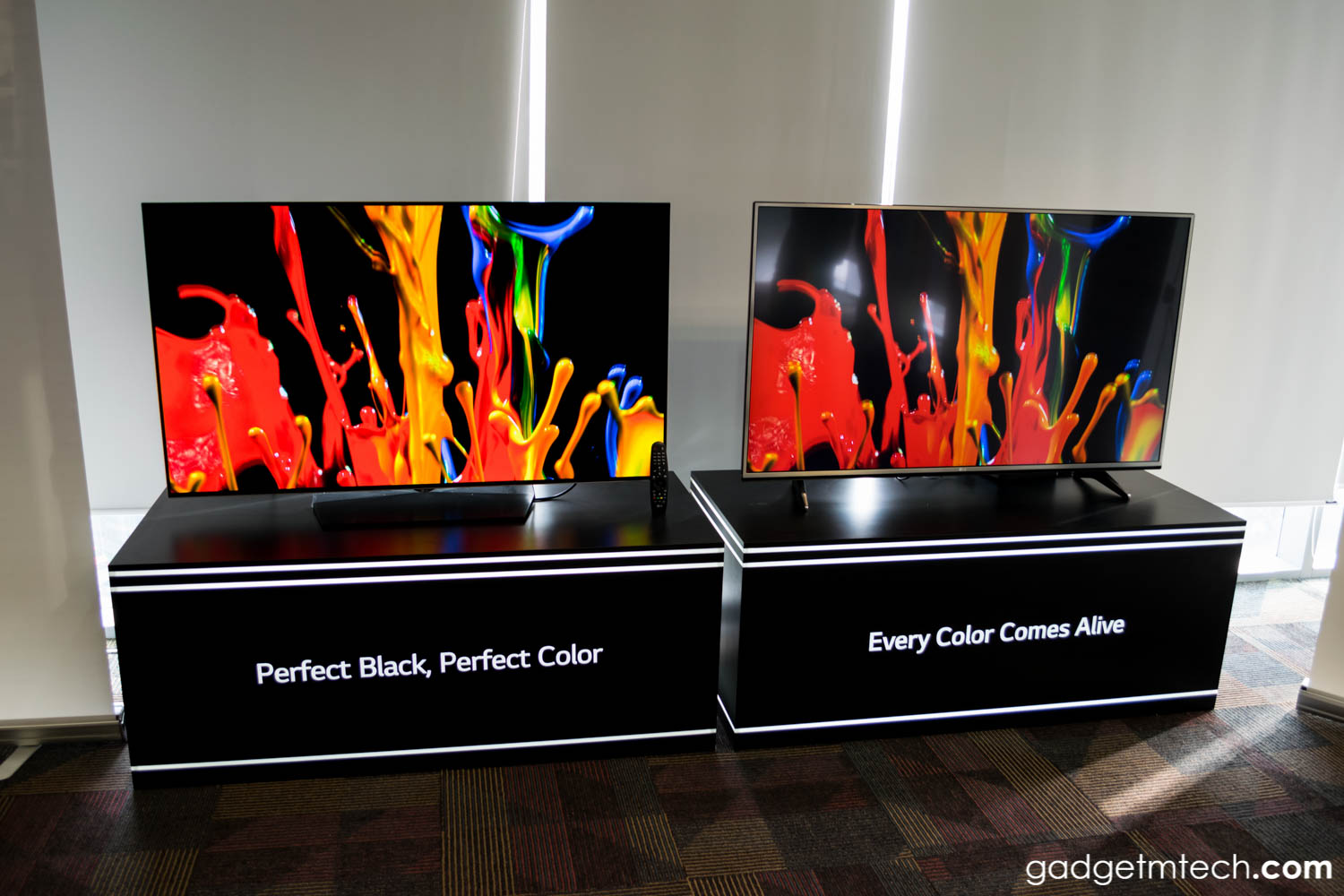 Like its bigger brother, each pixel on an OLED panel can switch on and off independently. The TV also comes with Harman Kardon speaker system that could deliver even, distortion-free sound with deep bass and a wide bandwidth.
The LG OLED B6 TV is now available in Malaysia at the retail price of RM12,999. The company is now having a promotion selling the TV for just RM9,999 (free Soundbar SH7), valid until 31st January 2017. Details of the year-end promotions are here.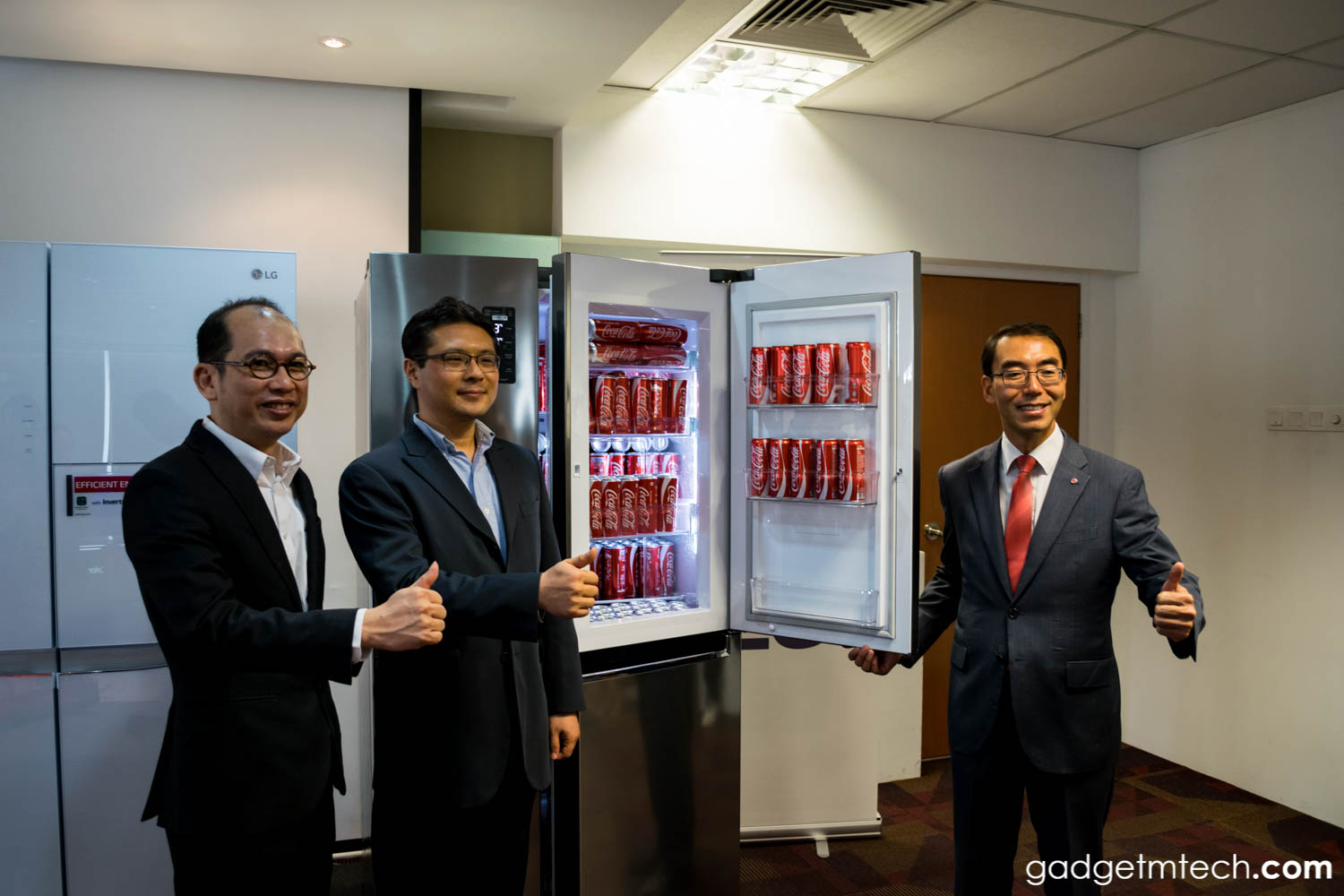 As for the LG 600L Mega Capacity Side-by-Side Refrigerator, it comes with the LG Inverter Linear Compressor Technology, which is designed to reduce mechanical actions that result in a quieter all-around performance with less friction. The company claims that refrigerators with this technology are proven to be approximately 32% more energy efficient and 25% quieter compared to conventional compressors.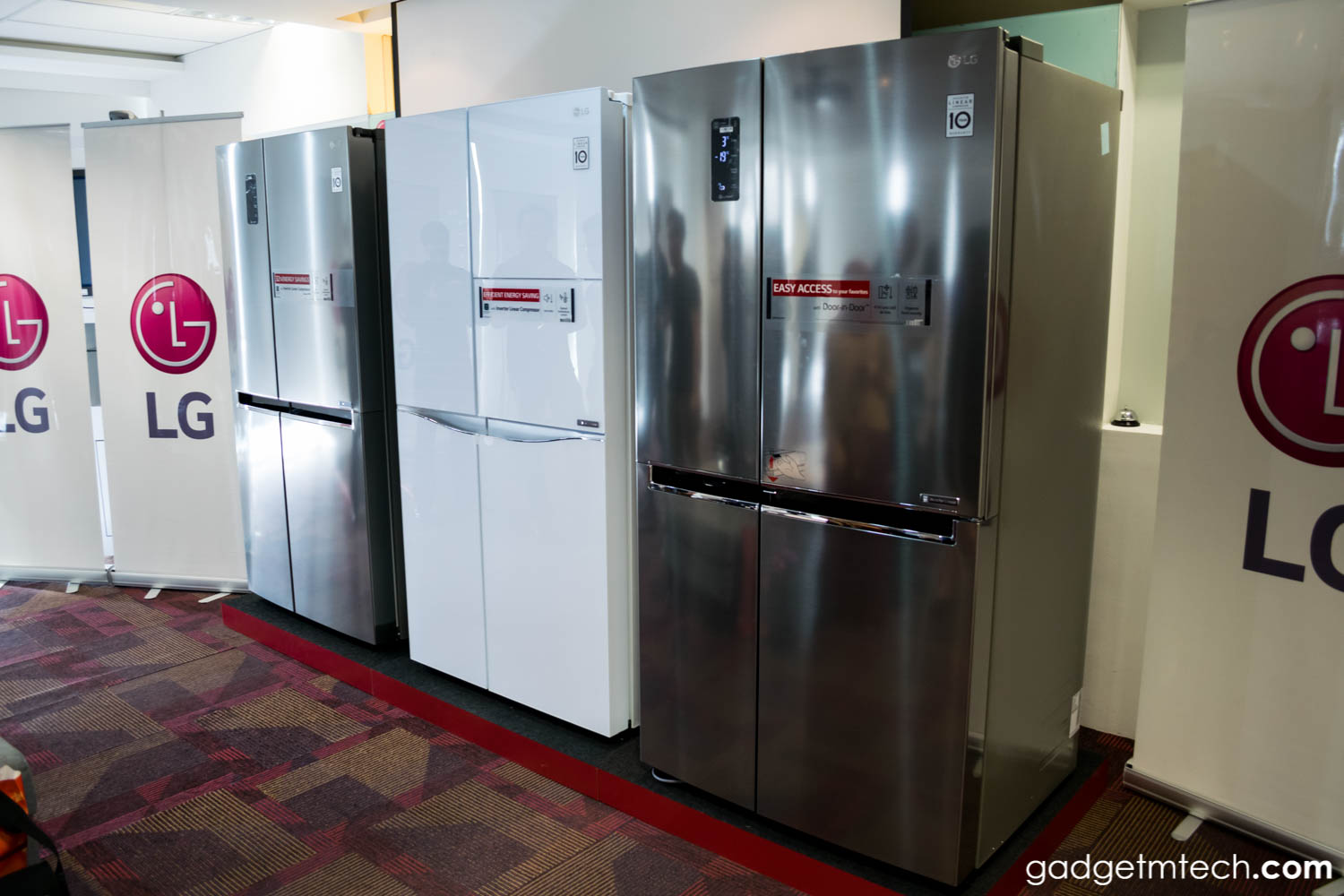 With the Door-to-Door feature, consumers can quickly access to their favorite snacks and beverages conveniently while saving up to 41% cold air loss without having to open the main refrigerator door.
The refrigerator also features the Moist Balance Crisper technology that maintains the moisture to an optimum level. It also comes with massive storage filling that is ready for any occasion – the ability to store fresh food and beverage equipped for festive seasons. Additionally, the fridge possesses a unique Stainless Steel design that features a sophisticated appearance that fits today's modern home with a luxury and stylish presentation.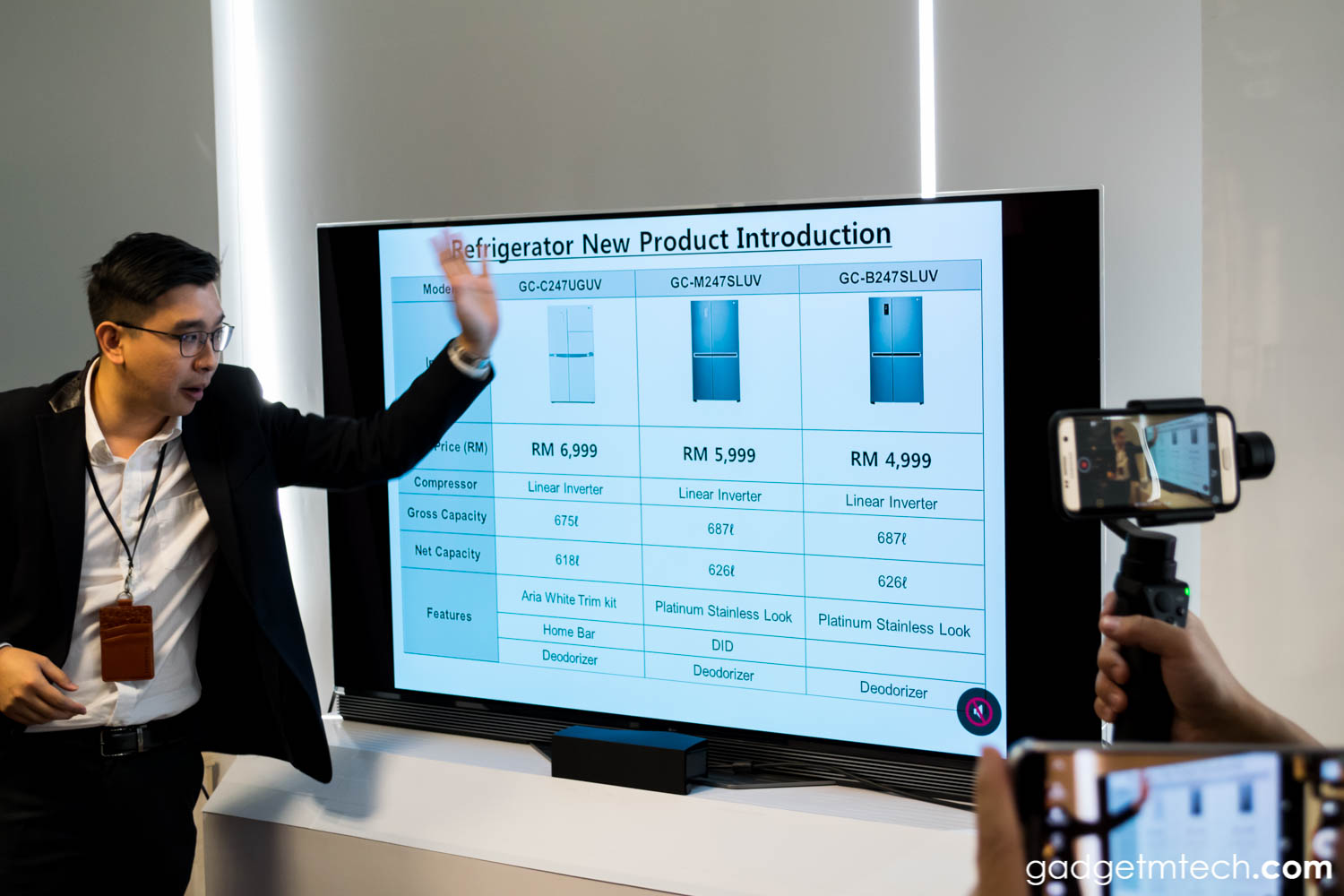 The LG 600L Mega Capacity Side-by-Side Refrigerator is available in 3 different sizes, pricing at RM4,999, RM5,999, and RM6,999 respectively.
[Update] The 600L Mega Capacity Side-by-Side Refrigerator also gets discounts, as shown below:
GC-B247SLUV: RM3,999 (From RM4,999)
GC-M247SLUV: RM4,499 (From RM5,999)
GC-C247UGUV: RM4,999 (From RM6,999)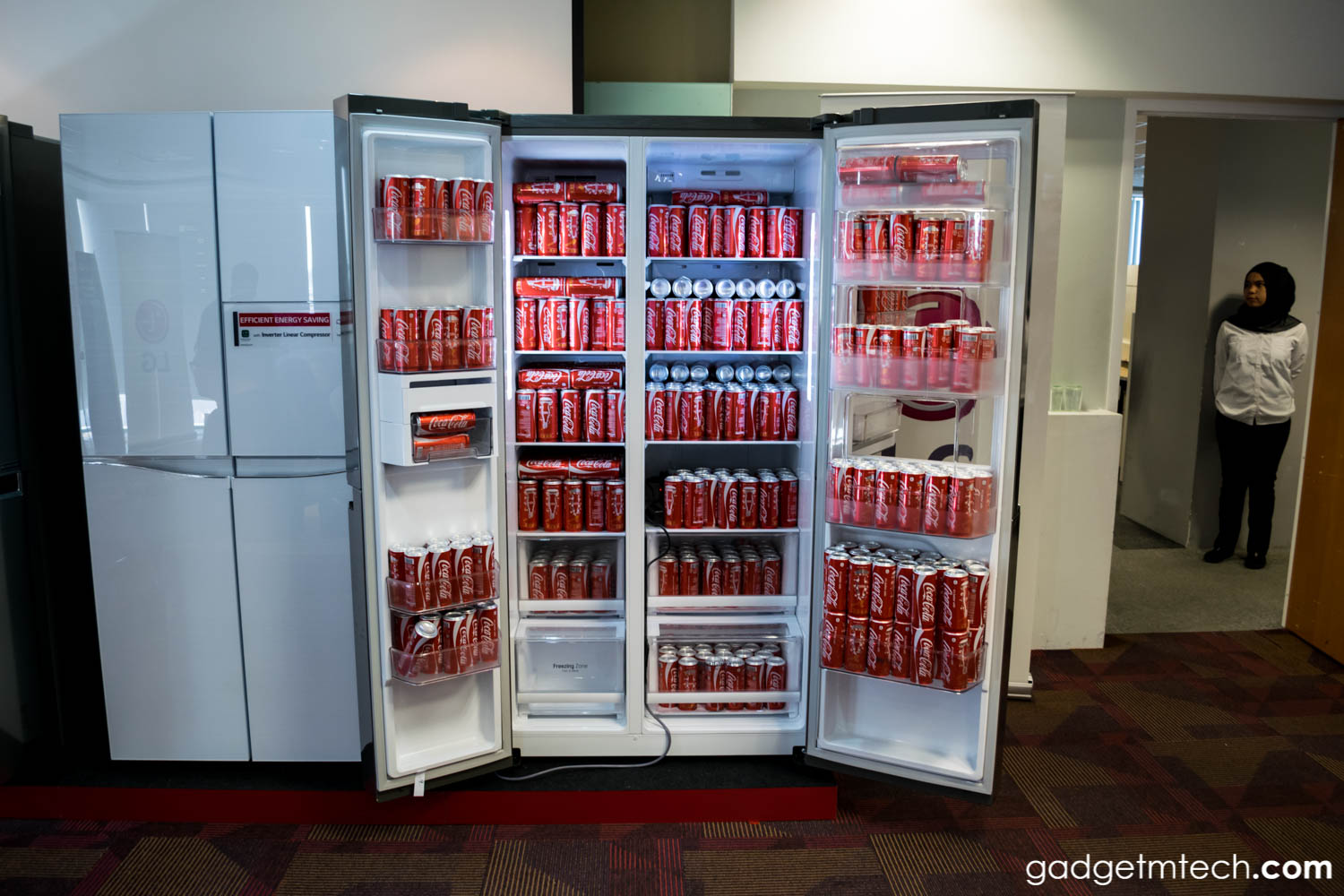 Bonus: A Fridge Full of Cokes ( ͡° ͜ʖ ͡°)