Introduction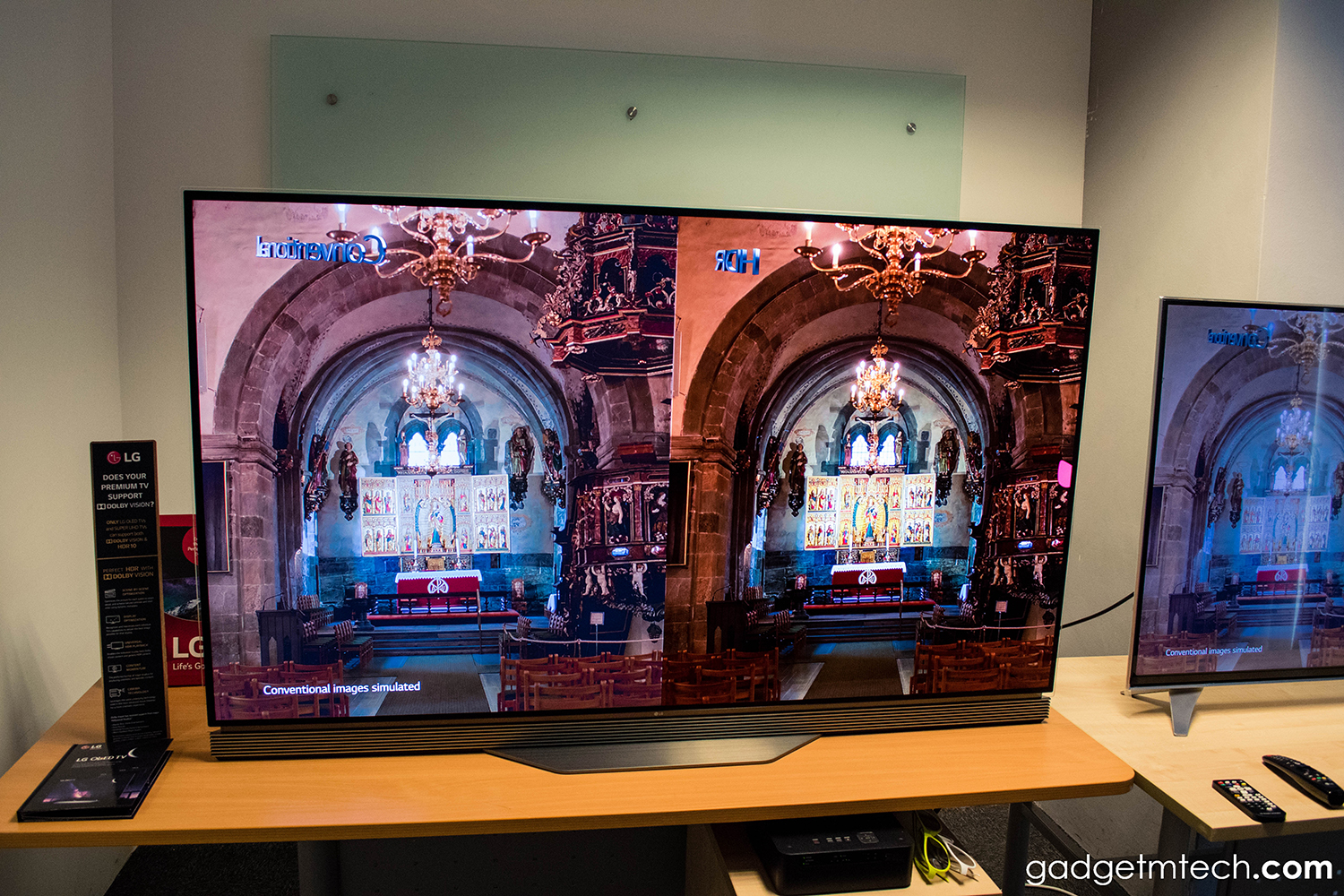 We all know that LG Malaysia isn't active when it comes to mobile, but it's another story if it's a TV. Not long ago, LG Malaysia invited me to have a chance to have a look at the E6 OLED 4K HDR Smart TV. The LG E6 is a 65-inch smart TV that comes with an OLED 4K HDR panel. It was launched in Malaysia earlier this year in August, priced at RM32,999. Well, I don't normally reveal the price of the product at first, but since I don't normally review TV, I guess let's do something different this time.
Picture-On-Glass Design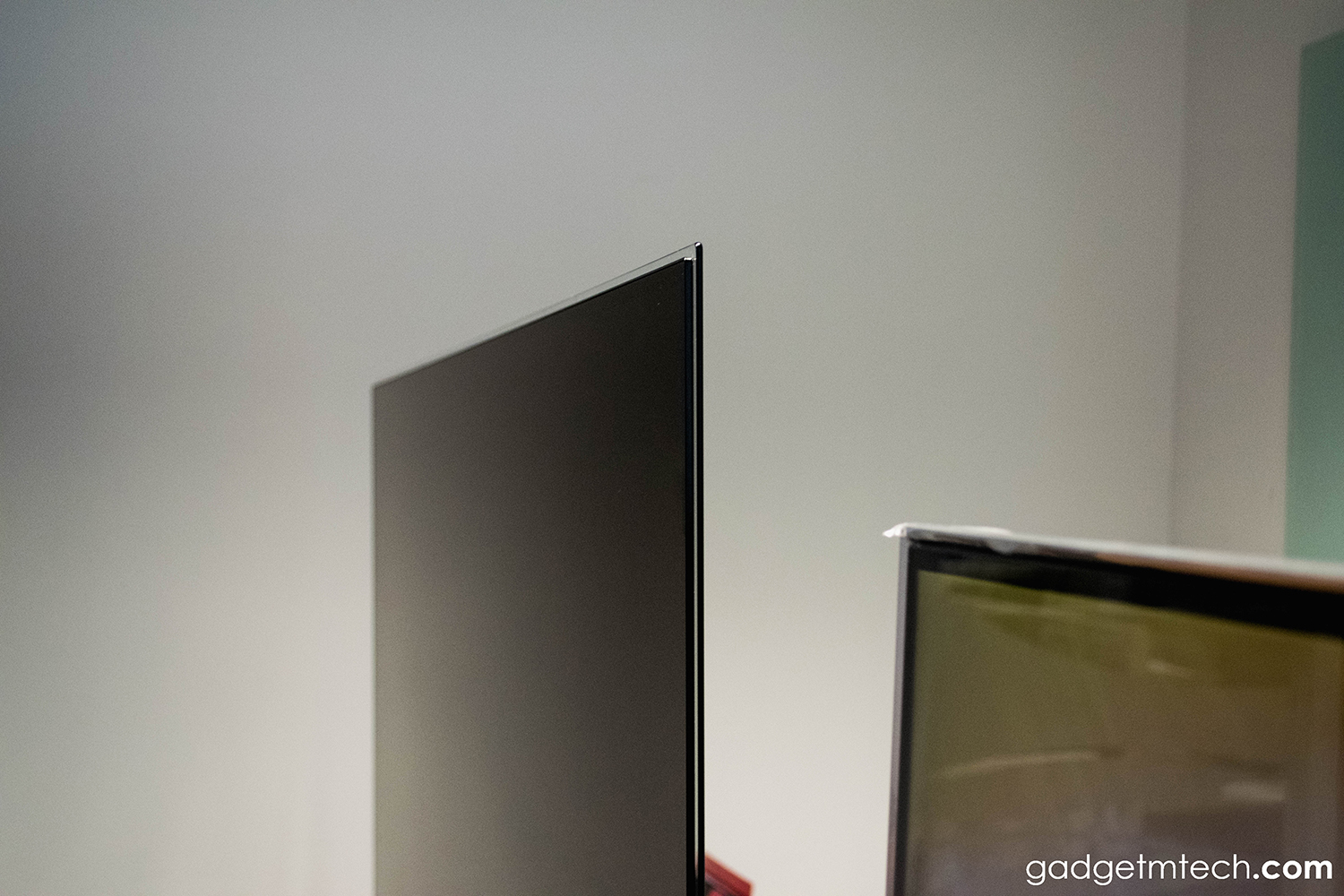 The LG E6 is pretty thin at just 2.57mm, thanks to its Picture-On-Glass design. This unique form factor can only be made with OLED technology. The OLED module is applied directly to the glass back panel for a clean, ultra-slim profile.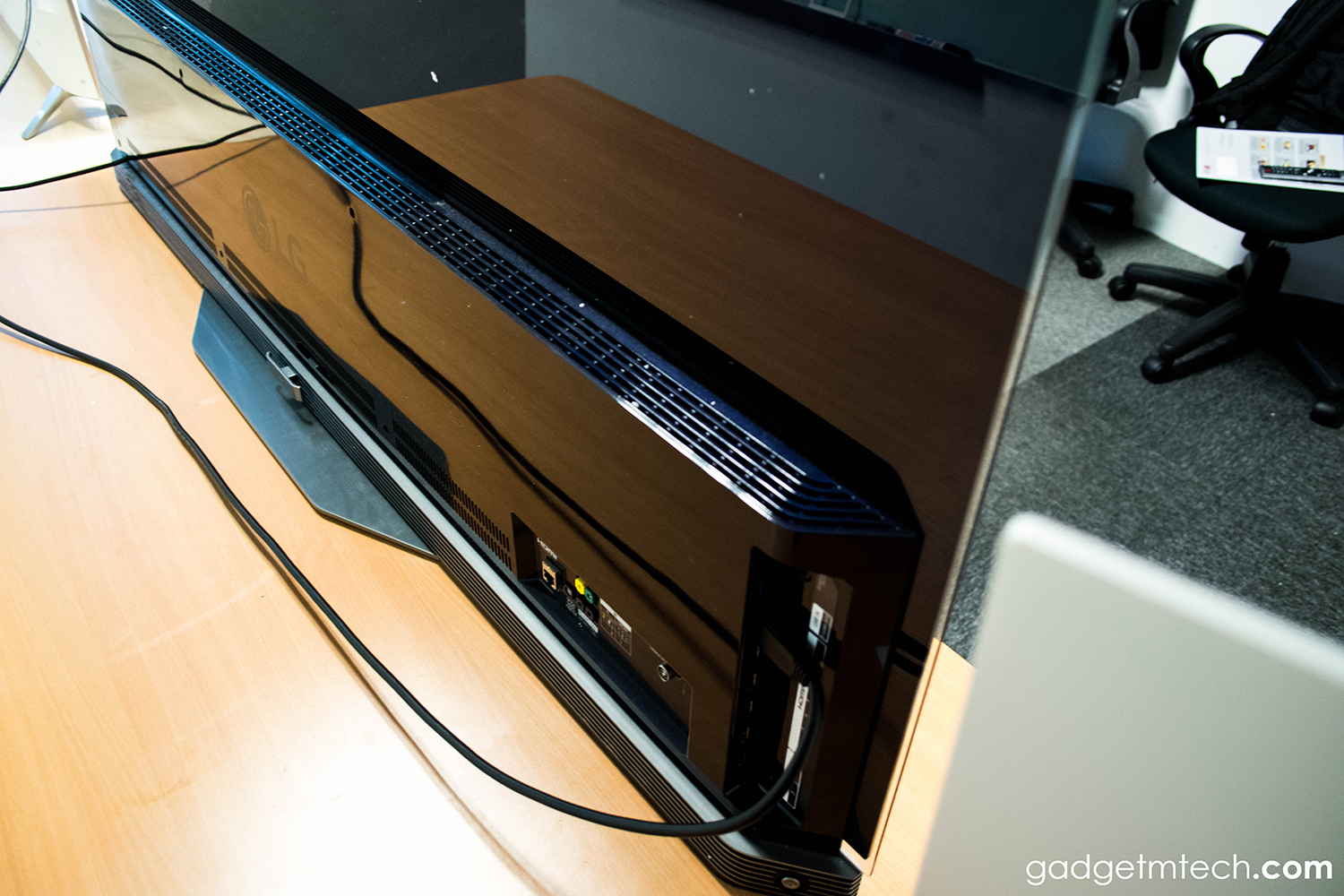 However, the bottom part of the TV isn't that thin though, as it houses a front-firing sound bar speaker system powered by Harman Kardon. Additionally, there are many ports as well, including 4 HDMI ports, 3 USB ports, an RF connector and an Ethernet port.
I really like the design of the E6 a lot, LG Malaysia stated that they could have made the screen curve since the E6 has an OLED panel, but they chose to make it flat because the E6 supports HDR display and it has no issue with viewing angles. Curved TV doesn't have problems with viewing angles as well, and it has better contrast than most non-curved screens, but LG has it covered this time.
Amazing Experience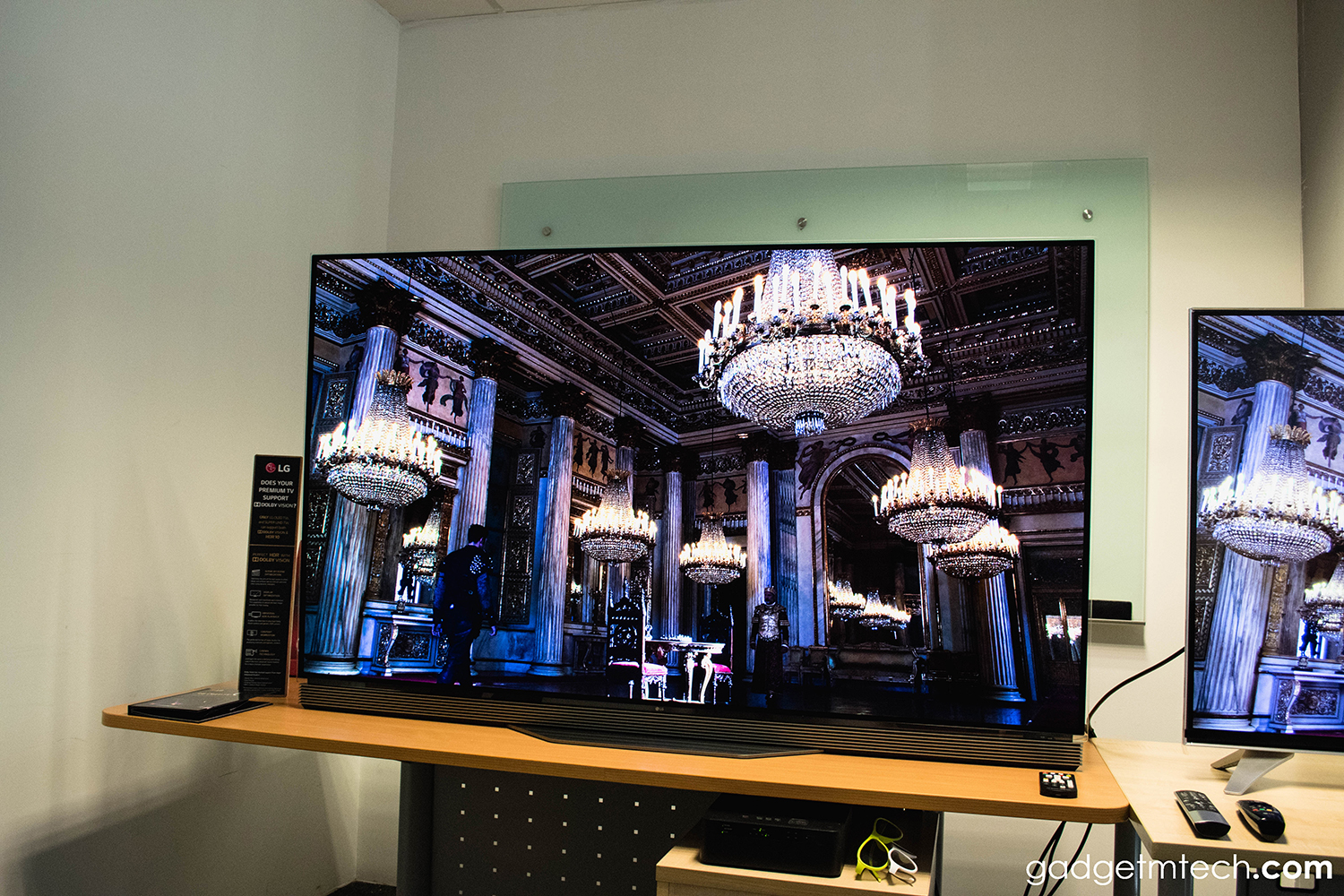 The LG E6 sports a 65-inch OLED display with 4K resolution and Dolby Vision technology. Dolby Vision is advanced high dynamic range (HDR). A new capability in today's cutting-edge televisions, HDR complements HD and UHD (4K) displays. Rather than increasing resolution, as 4K does, HDR focuses on the brightness, contrast, and color of the image. While these benefits have been talked about in the past, one look at a new HDR display reveals a powerfully enhanced TV image.
LG is the only manufacturer to bring TVs with Dolby Vision technology in Malaysia. It adjusts the picture to take full advantage of each display's technologies and presents an optimized picture for each scene in specially mastered content. Generic HDR does not adapt to individual displays and can use only one setting for the entire piece of content.
Unlike LCD displays where the LED backlight locally dims entire sections of the screen, each pixel on an OLED panel can switch on and off independently. Its display has vibrant and contrast colors, whiter white and deep black. I really enjoy watching video on the E6, and its front-firing sound bar speaker system designed by Harman Kardon provides clean, detailed audio without any distortion and reflection.
webOS 3.0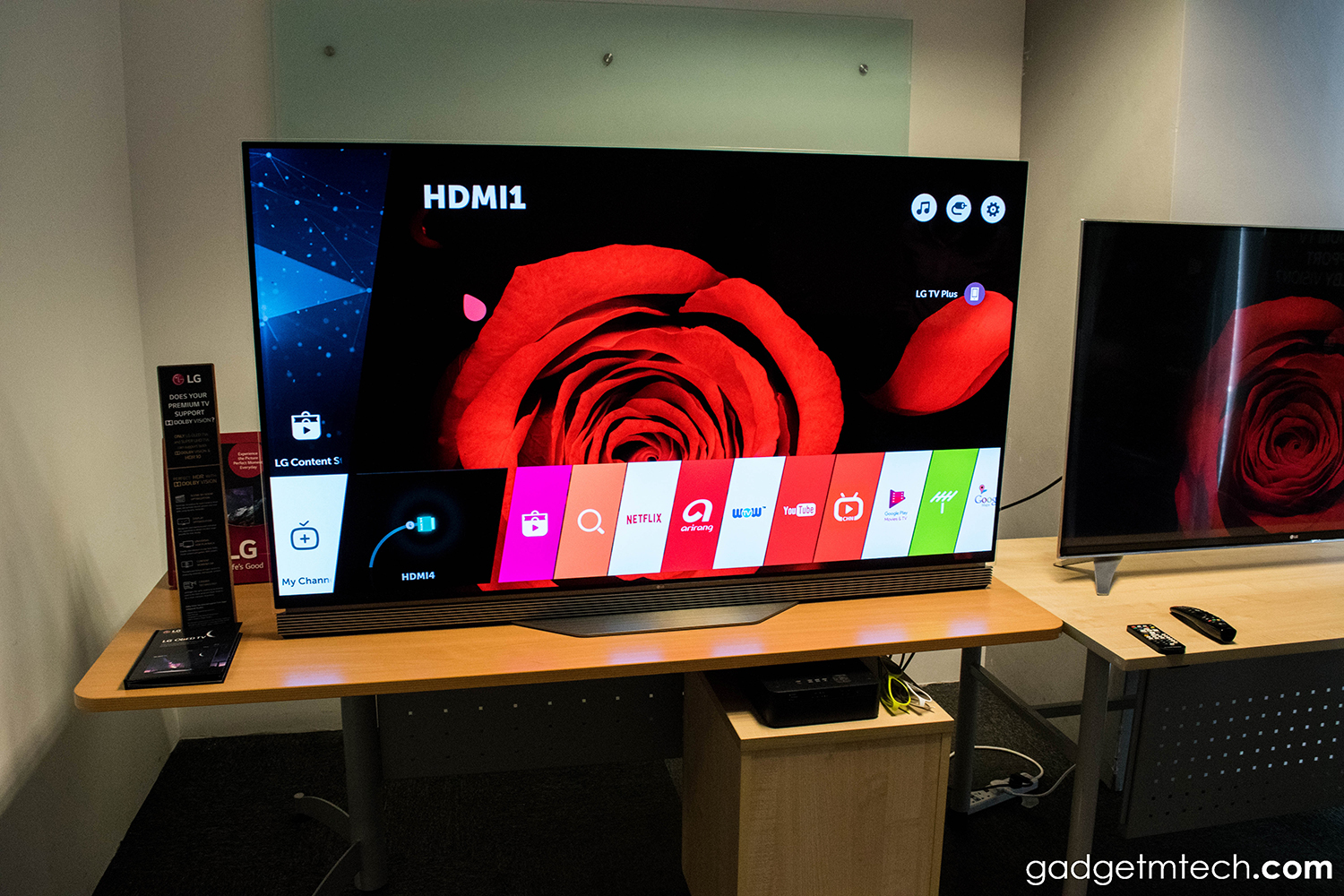 Software wise, the LG E6 runs on webOS 3.0. webOS was previously developed by Palm (which was acquired by HP). The operating system was later sold to LG Electronic, and it had been featured on LG Smart TVs since 2015.
The new webOS 3.0 is way more responsive and intuitive compared to previous versions. The Magic Zoom feature allows you to zoom in up to 300%. You can even take a screen capture of your zoomed in view!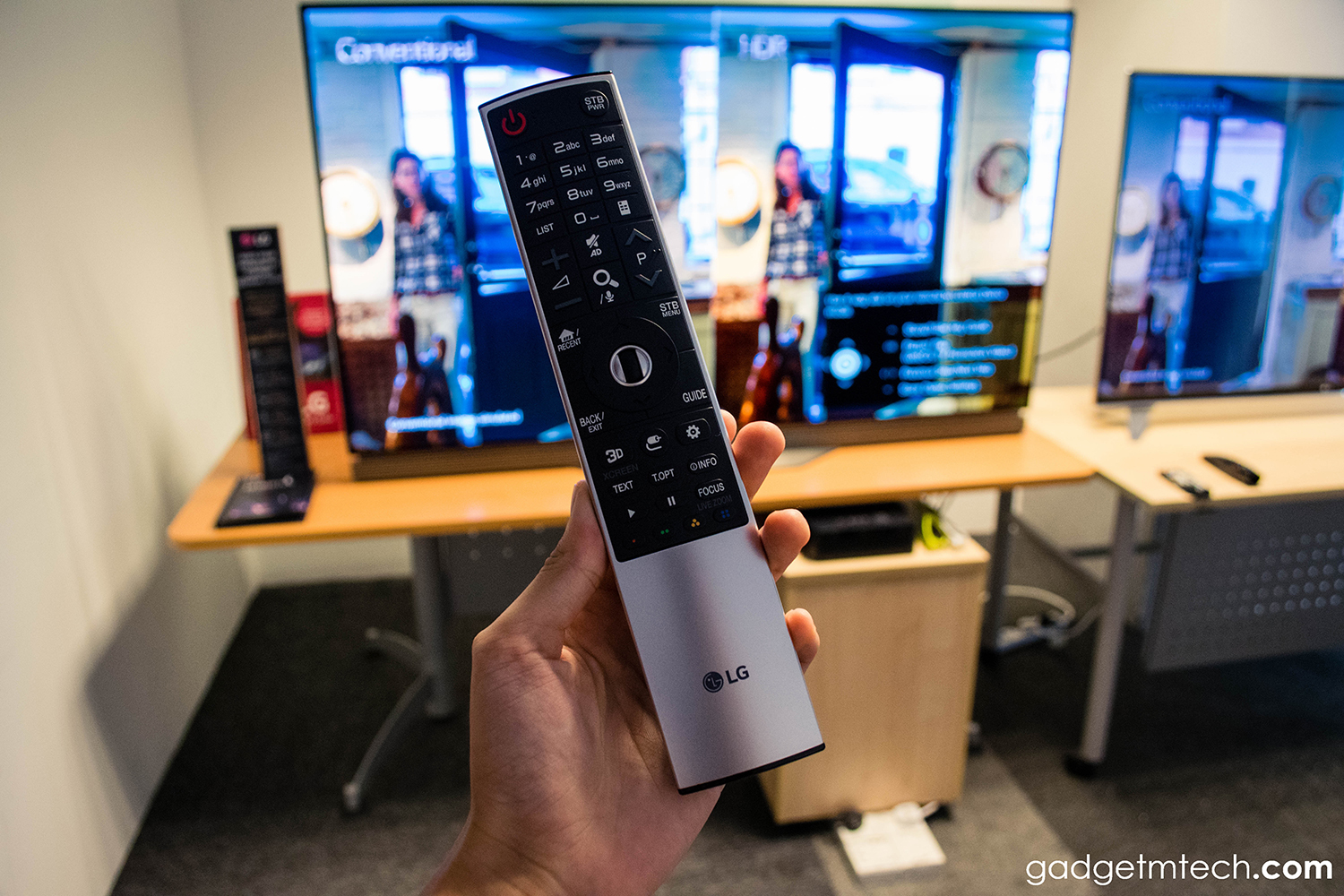 To navigate, all you need to do is just pick up the LG Magic Remote to control. The Magic Remote is now in black and silver, it's pretty well made, premium and comfortable to hold. The pointer works accurately and effectively, and its user interface is pretty smooth as well. The LG Content Store allows you to download apps like YouTube and Netflix. In case you don't know, Netflix now supports 4K HDR content streaming. Not to forget that the LG E6 also comes with a bunch of wireless capabilities — Wi-Fi 802.11 a/c, Wi-Fi Direct and Bluetooth.
Final Words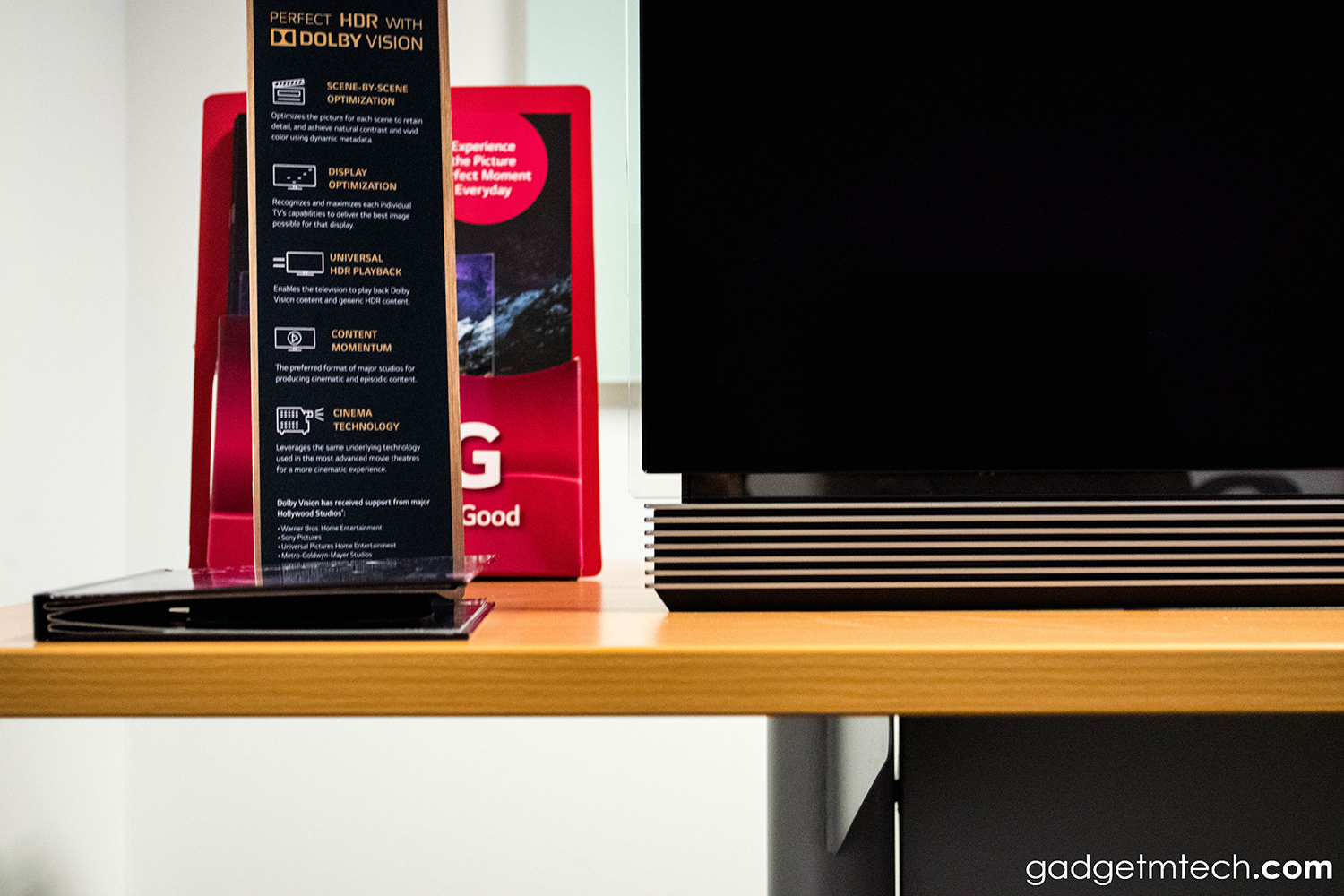 I'm not a TV expert, but I do know that the LG E6 is definitely worth to purchase at the price of RM32,999. It's a pretty good smart TV with 4K HDR (Dolby Vision) display. However, it's not a TV for everyone. If you are the one who don't often watch TV, it's a waste for you to have this TV at home. LG is the only manufacturer to bring TVs with Dolby Vision technology in Malaysia, and it's clear that the Dolby Vision technology on the E6 is much better than TVs with generic HDR displays. Everything about the LG E6 is just too good, but the only thing that I hate is my wallet doesn't allow me to bring it home. I truly appreciate LG Malaysia for inviting me to this experiential session, it was fun!