Introduction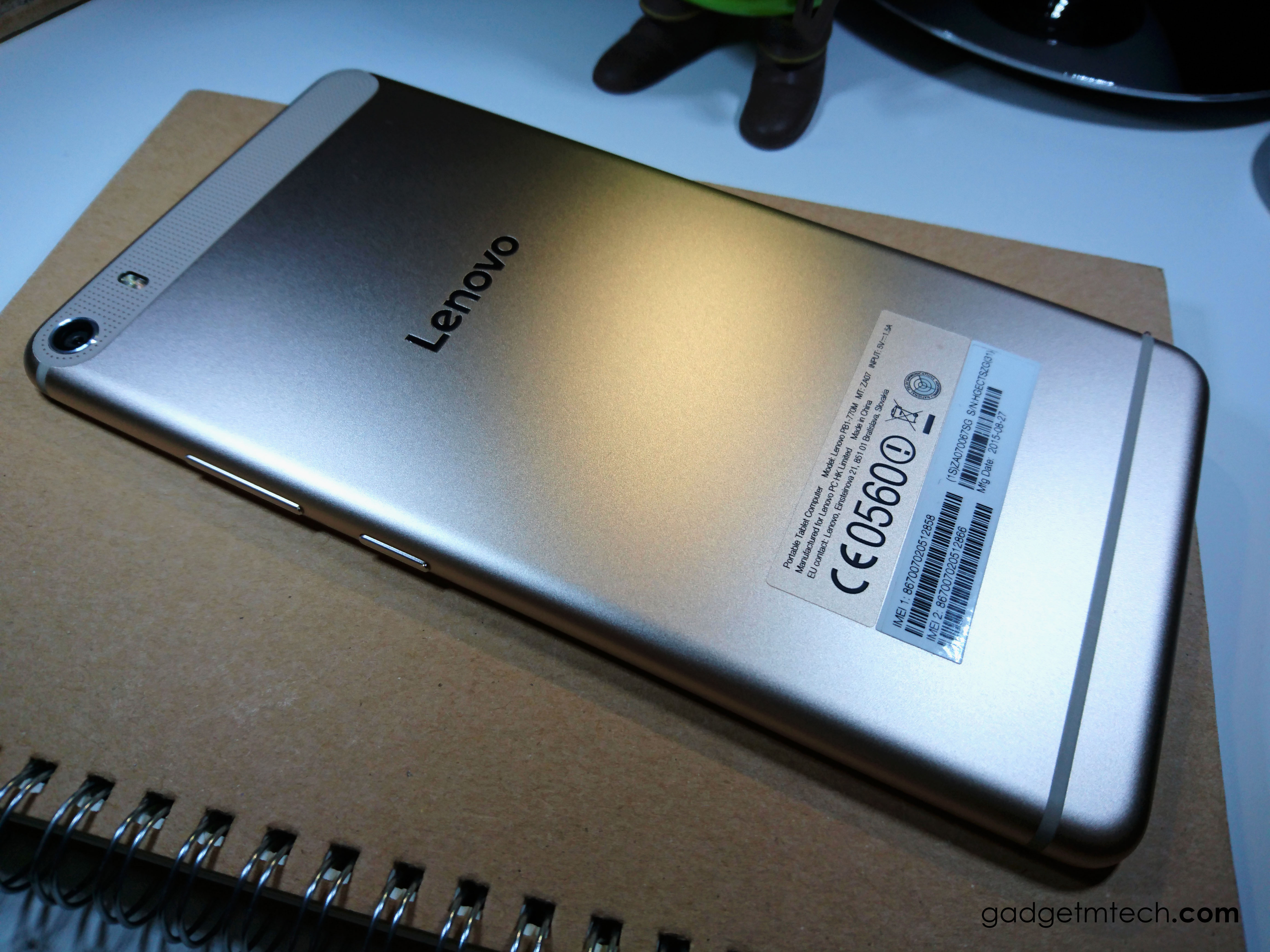 When I first cast a glance at the box for the Lenovo PHAB Plus, I was surprised at the sheer size of the box. Well, I expected to be just the product of the large packaging, but boy was I wrong.
Lenovo is marketing the PHAB Plus as a phablet, a hybrid between a phone and a tablet, but the reality of its usage and how you approach the device changes your perception of it. What Lenovo did though is packaged in some good specs, sporting a mid-range CPU, and a massive Full HD display all into a device that is probably one of the biggest smartphones that exist in the market.
Hardware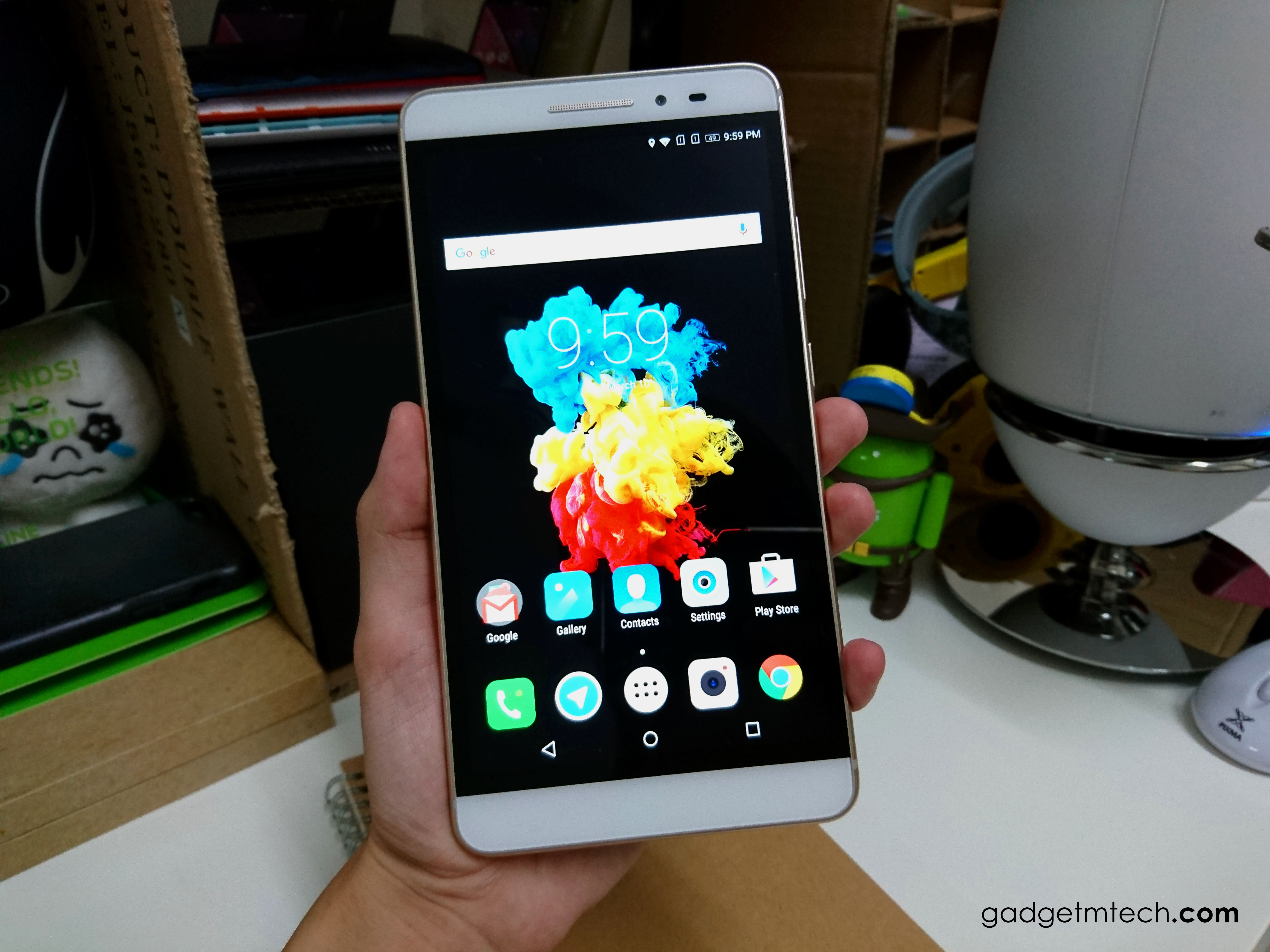 Using it as a daily device, the sheer size is what attracts attention when using it deliberately or inconspicuously in public. It allows one to stand out from the crowd, primarily because of its sturdy and well-built metal chassis, skinny profile, and relatively substantial build quality. For a device with a 6.8-inch screen, Lenovo has done a reasonable job in shaving off most of the fat as they can – though, it still feels huge in your palm.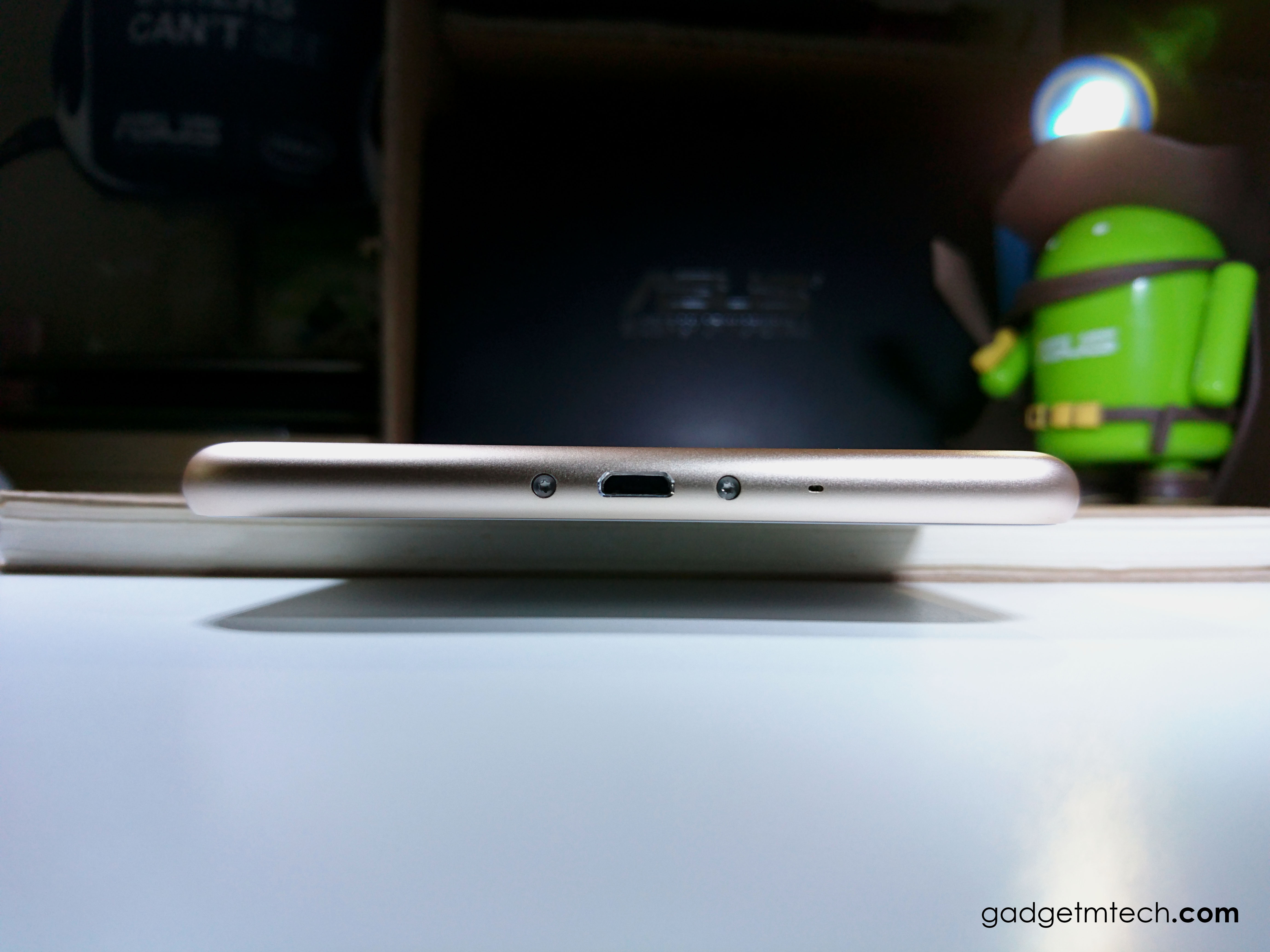 Another thing that is interesting to note is its uncanny resemblance to the iPhone 6 Plus. From the two screws flanking the Micro USB port, to the positioning of the antenna bands on the back, and just the overall resemblance of the phone, you have to wonder who in the Lenovo team loves the design of the 6 Plus! Regardless, it's simply incredible how much attention it's able to stir up with its design. Undoubtedly, it's the kind of thing that's always a conversation starter when you're with a group of friends and decide to whip it out.
Looking around the sides of the PHAB Plus, the power and volume buttons are placed on the right edge of the phone, offering good feedback when they're pressed. Their positioning is pretty standard, but it might have been smarter of Lenovo to have moved them a bit lower down the edge, making it easier to reach them on such a large phone. The 3.5 mm headphone jack is positioned on the top left corner, while the Micro USB port and microphone are found at the bottom. As for the speaker, it occupies a sizable amount of space along the top section of the back.
Display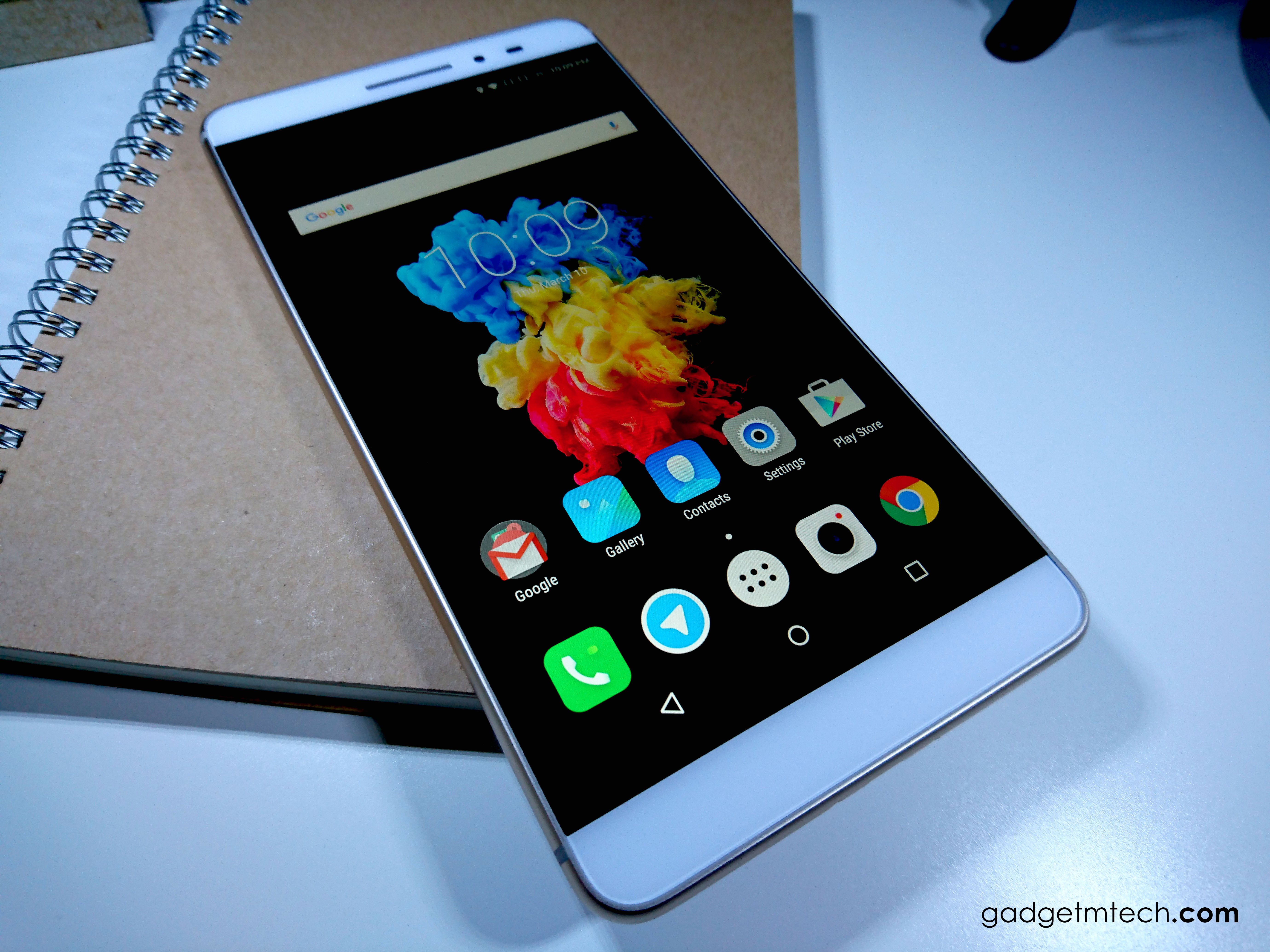 Now, on to THAT screen. You get a 6.8-inch LCD panel that has a Full HD resolution of 1,920 x 1,080 pixels, giving you a pixel density of 323 ppi, which is acceptable, but when you remember that Sony's impressive new 4K Xperia Z5 Premium has a pixel density of 808 ppi, you know you are not dealing with any ordinary panel.
Watching videos on the PHAB Plus, which is its primary purpose according to Lenovo, was alright, but if I were watching a video, wouldn't I just use a tablet with a decent-size screen? As for the device's use as a phone, the screen is unsurprisingly just too big. Yes, you can still hold and use phones with 5 or 6-inch screens one handed but for as much as the marketing plays that up, this is something that is not possible with the PHAB Plus.
In broad daylight, the screen is bright and vibrant with good viewing angles and with nice color reproduction. At a density of 324 ppi, reading texts and documents are easy on the eye but as most flagships today are reaching nearly double the ppi, it may feel a bit of a downgrade to some although I personally have no problem with this. What separates this from the competition is that whenever I watch videos, I feel that the display sucks me in and the level of immersion is amazing and enjoyable.
Performance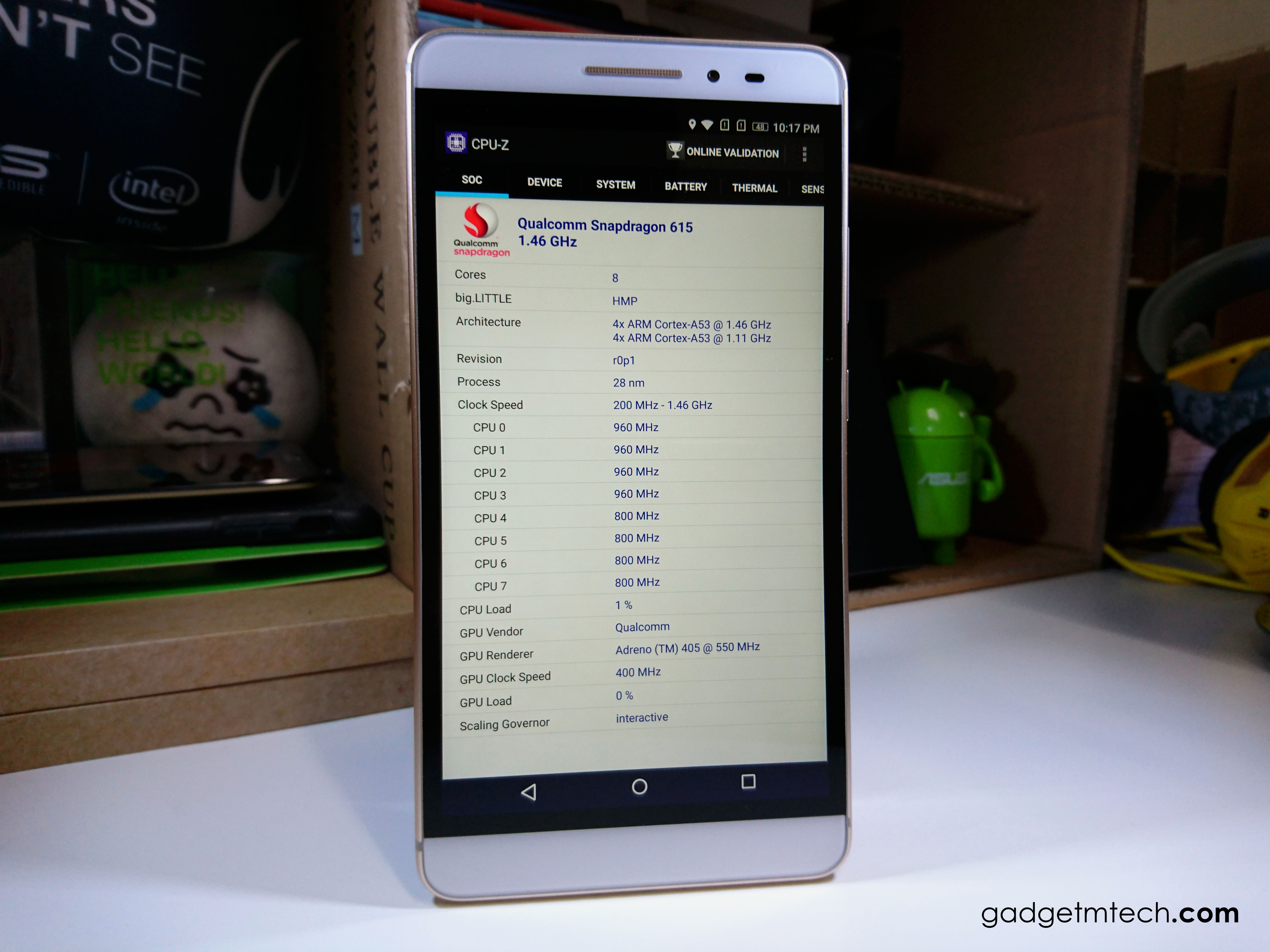 Using the Lenovo PHAB Plus was occasionally a chore, which is more to do with its size and bulk than its hardware capabilities. That said, there was a little bit of stuttering on the oft occasion. Voice calls sounded a little hollow on both ends – but it is unfair to be too critical of this since calling is clearly not the device's primary purpose, but it's something that potential buyers should be prepared to deal with.
Gaming was pretty smooth with no noticeable problems in Dead Trigger 2. The big screen worked a treat for other tasks – as you can comfortably browse desktop websites, watch movies, play with creative apps and even get some work done. Typing was probably the most awkward part of the usage experience because of the enormous and widely spaced on-screen keyboard. On the other hand, people who struggle with small touchscreens might find themselves more at ease with the PHAB Plus.
Videos have played smoothly, but the sound left me a bit underwhelmed. The PHAB Plus never really got loud enough for us, and sound quality was tinny and scratchy especially with music. The speaker's being positioned on the rear didn't really work for movies and games, and while voices came through clearly enough, ambient sounds were lost quite a bit. The Dolby Atmos effects could certainly be heard, but I wouldn't say the sound was improved significantly.
Camera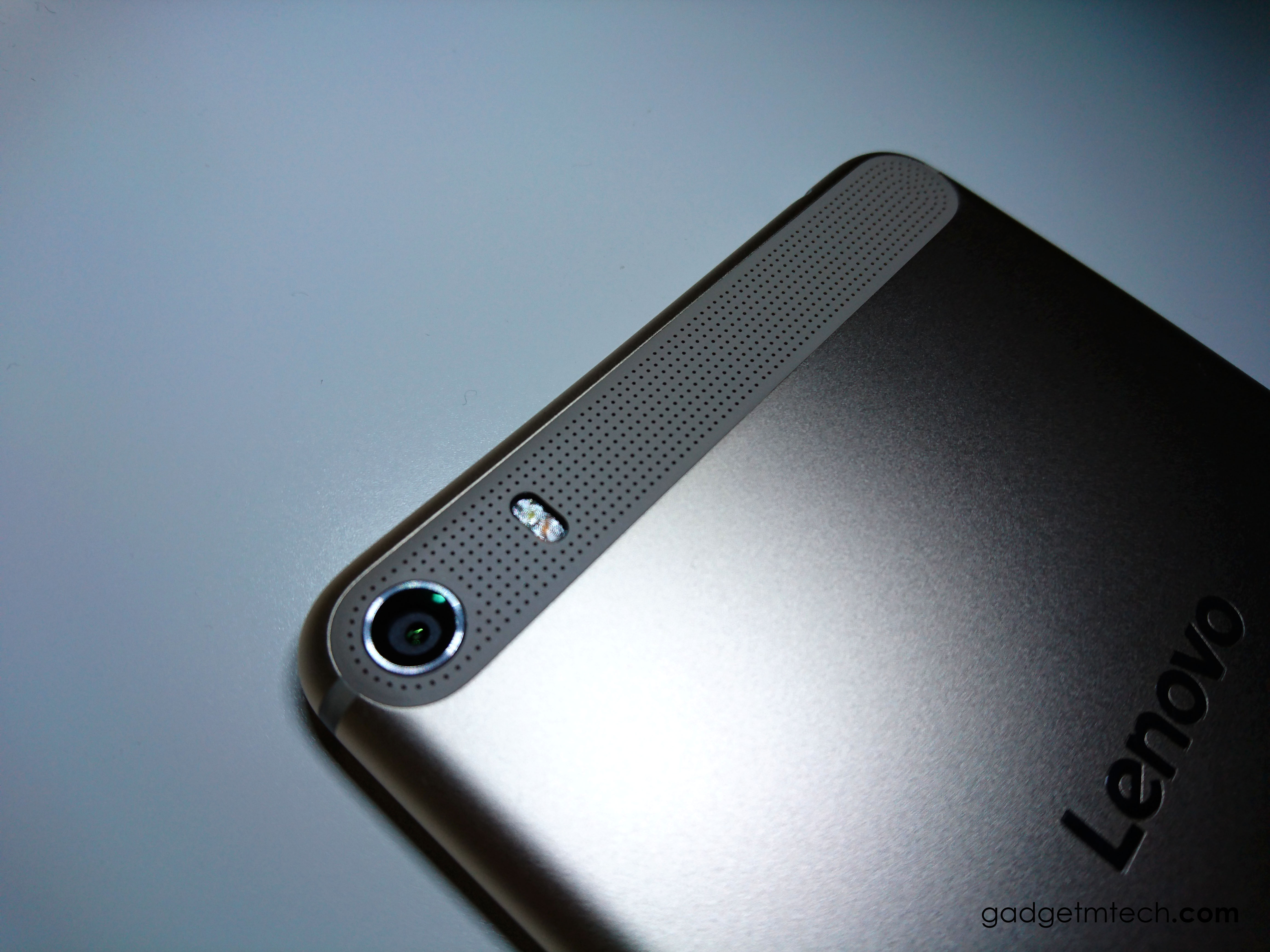 The camera and audio quality on the phablet are average. The 13 MP shooter takes decent photos during the day and average selfies (if a bit soft), but low-light performance is a total miss. The camera has a plethora of functions and options, but unfortunately the processor struggles to keep up if you frequently fiddle with the settings. I found that keeping it on auto mode provided the best results all around.
Both the main camera and secondary camera perform okay in both in bright and low lighting conditions. My only complaint is that even in the bright pictures I could notice noise in the dark areas of the photo. Otherwise, like in the low light shots the noise is expected and it isn't intrusive to the point that the noise even adds character to the pictures.
The Panorama Selfie camera is an interesting feature. In paper it sounds great because you can have a lot of things in a single frame thus in effect get great landscape selfies or a wefie that can potentially be a whole classroom full. So I was excited when I first heard about it. In practice though, it was a bit underwhelming. You could only take a panorama selfie with the phone on portrait and move the phone according to the directional prompt. It is hard for the one holding the phone because he/she can't not move because their arm is moving the phone so he/she is more prone to getting the choppy effect stitched pictures are known to have. I hope Lenovo fixes this via software update.
Software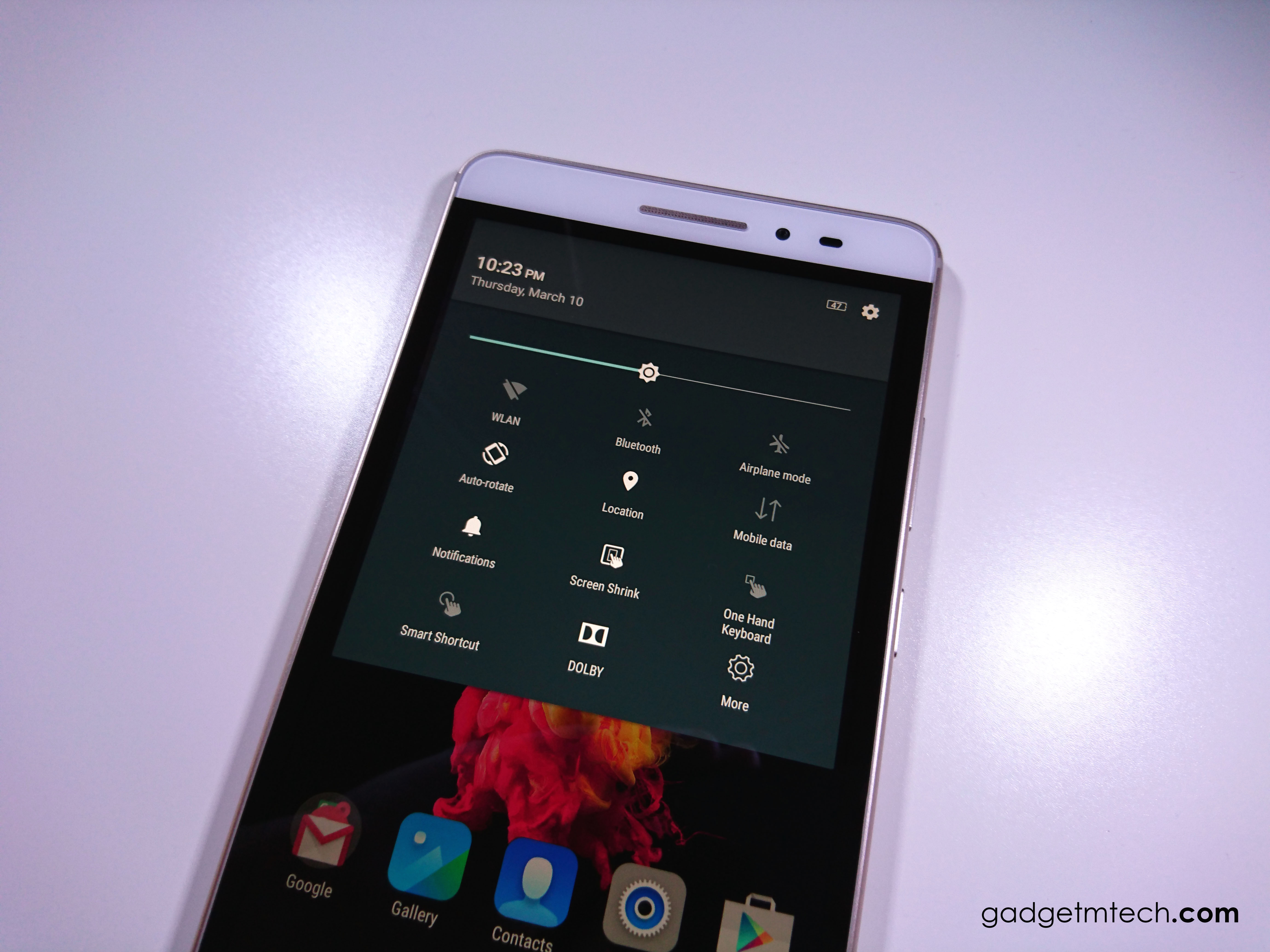 The PHAB Plus runs Android 5.0.2 and in many ways behaves just like Android on tablets in the way that apps use the screen. One downside is that there isn't any optimization in the way the iPhone 6 Plus, for example, uses the additional space in landscape mode to display an extra column in the Messages and Settings apps. Lenovo has added shortcuts to the quick settings panel that trigger what it calls "Screen Shrink", "One Hand Keyboard", and "Smart Shorcut", which don't seem to have any effect at first.
After digging through the settings we found that the former toggles a setting labelled "Screen Shrink", which lets you draw a 'C' gesture anywhere, shrinking the display output to use only a corner of the screen. It moves when you tilt the phone, which is a bit of a hassle, but you can also reposition it and choose between two levels of shrinkage. Further in the settings app, there's a section that says you can prevent apps from running in "small window mode" – note the third different name for the same feature – but what this actually does is only reject recognition of the gesture, not prevent the apps from being shrunk so it's a bit of a misnamed setting.
As it turns out, "Smart Shorcut" is alternative name for "Floating Shortcut", which is Lenovo's version of the iOS Assistive Touch feature, a floating translucent button which is actually meant for people with limited ranges of motion but can be used to overcome the problems presented by the enormous screen. "One Hand Keyboard" turned out to only affect the phone app's keypad, not the actual system keyboard in any app that needs text input which alas would probably help with the difficulty of using the PHAB Plus one handed. A little documentation about these features would really have helped, especially due to the confusing names Lenovo has given them. Not even the downloadable PDF user guide on the company's website was of any use as I had to discover all this through trial and error.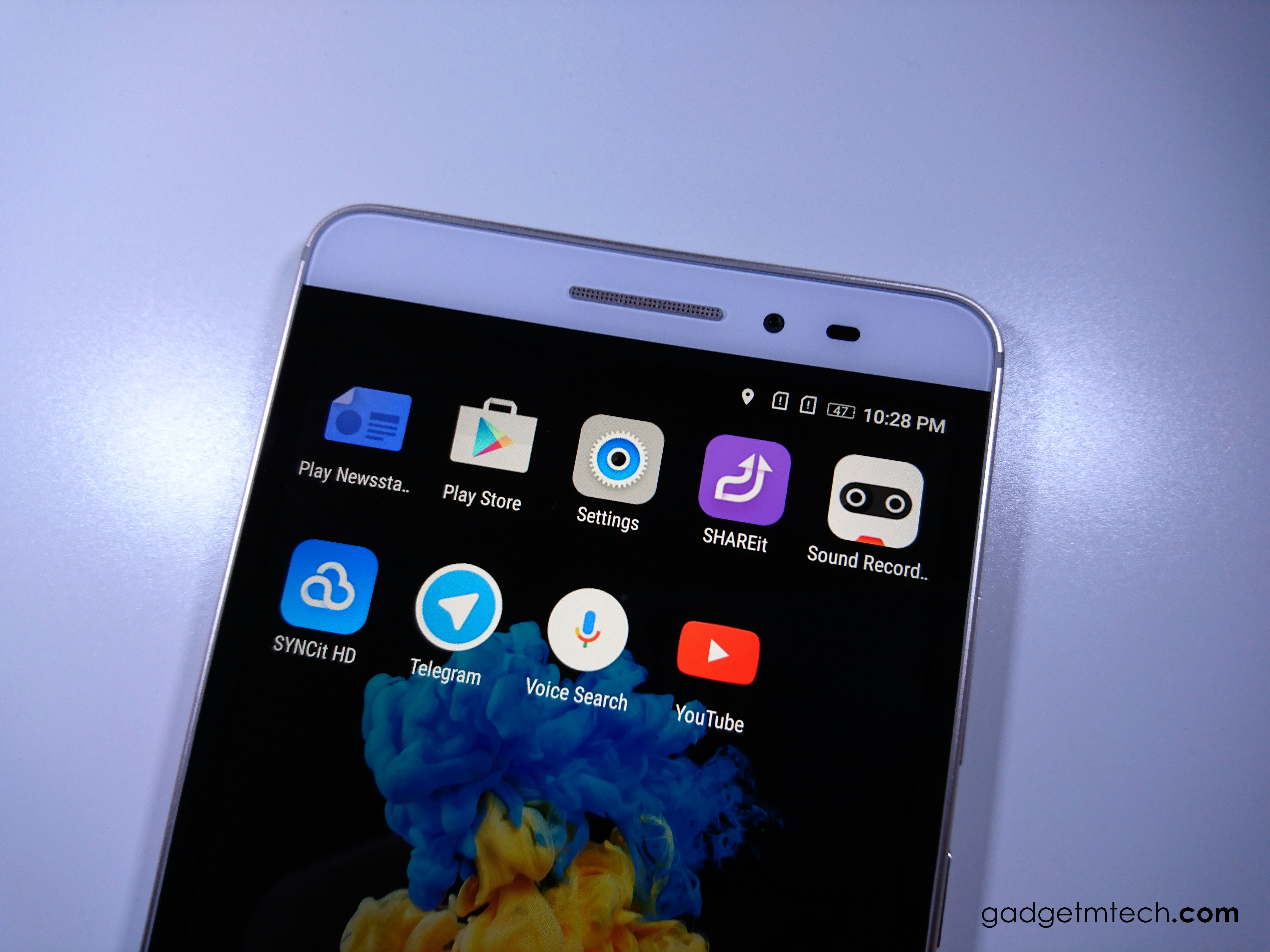 Lenovo has skinned Android with custom icons, a tabbed panel in the Settings app, and a few pre-installed apps which are of little value and interest. There's one pointless app which is sort of a video brochure for the device you've already bought, a Dolby Atmos app which lets you choose between equalizer presets and create two custom profiles, McAfee Mobile Security, and Lenovo's own SYNCit and SHAREit which let you back up data and exchange files with other people.
Pricing
So at the end of the day, how much does this cost? Well this behemoth of a device would set you back approximately RM 1,199.
This price with the decent camera, good display and battery life is actually quite reasonable so the price receives no complaints for me but it's not exactly world-beating either.
Final Thoughts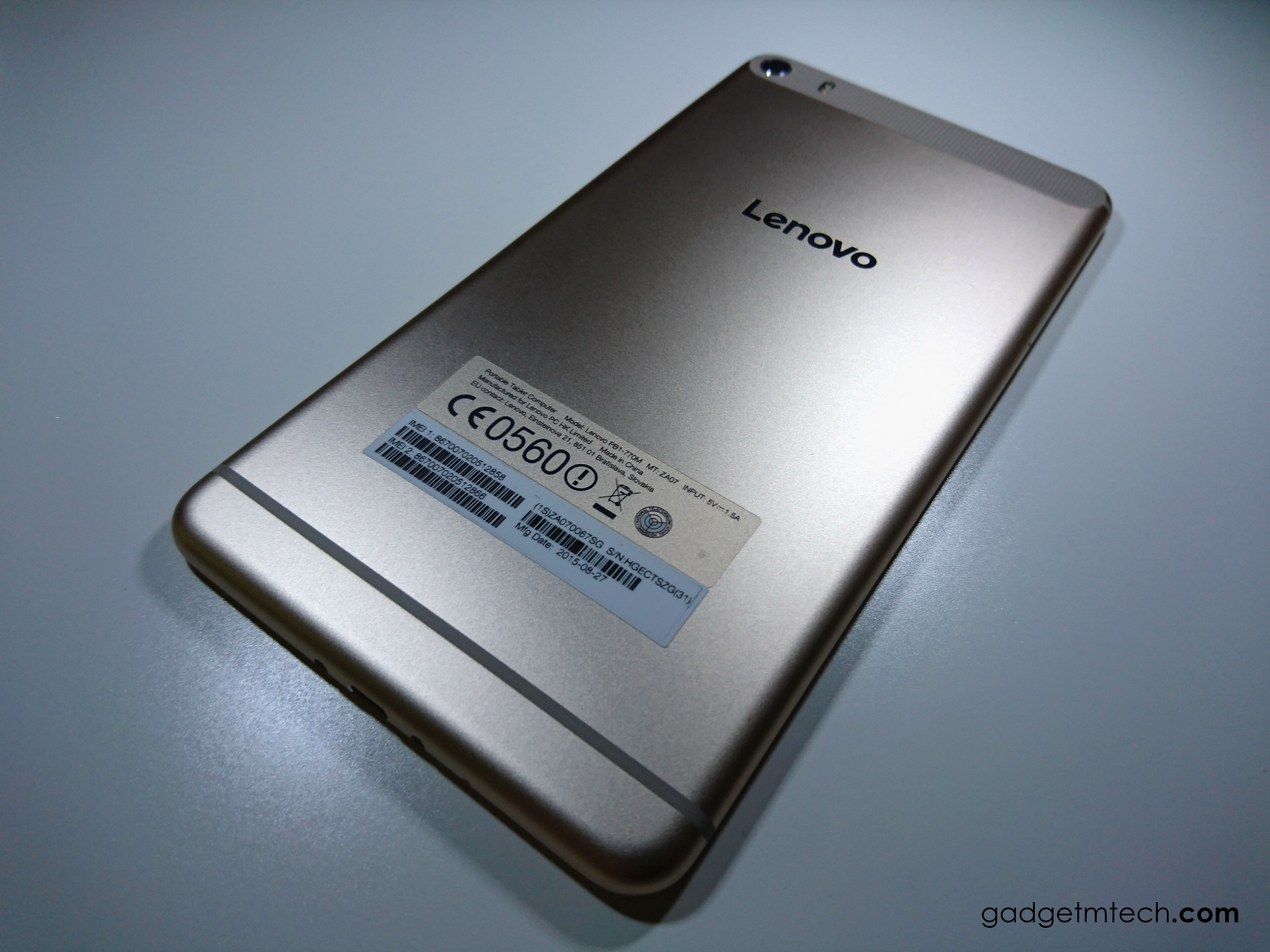 So did I like the Lenovo PHAB Plus? Well that's an interesting question due to the qualities it has, both good and bad.
The phablet actually does what it needs to do pretty well, by having a nice crisp display on its large screen making for easy viewing or reading. Being a metal body, the build quality is quite good as well making it feel premium and solid. The camera on the rear and front do their job in image capturing well although noise is visible especially in low light conditions. As for its battery life, a 3,500 mAh battery provides for a pretty good battery life and it I have used it for about 2 days without a charge.
On the other hand, the huge screen brings about its own downfalls as well. The first being the size makes it awkward to hold unless you have huge hands, while the metal body makes it easy to slip from your grasp. In terms of its performance, the PHAB Plus is decent but has seen some slowdown before so the processor and RAM isn't sufficient to support this gigantic device. It should also be said that it's impractical to use as a phone due to the sheer size of it. The speaker placement could also be improved on and the sound quality especially with ambient sounds in videos and music leaves much to be desired.
All in all, I would say that the PHAB Plus is a pretty decent tablet to use if you're not gaming and plan to use for movie watching. As a phablet, it falters a bit due to the impractical size of it but the specs are decent and the device is a good jack of all trades, doing most things well but nothing exceptionally.
Yay
Good build quality
Crisp display on its large screen
Decent camera
Good battery life
Nay
Awkward to hold and may slip
Not exactly the fastest in terms of performance
Suffers in execution as a realistic phone option
Speaker placement and sound quality needs improvement